Looking for fabulous Boston day trips? We've compiled some of the best day trips from Boston—and some of them are only an hour away.
The city of Boston is an amazing place to live, with tons of fascinating history, beautiful parks, and delicious food (looking at you, North End!), and it's one of the few places in America where you can get by without a car.
However, there are also a lot of great things outside the city that make it nice to have a car: days at the beach, drives through the mountains, and, of course, trips to the region's famously quaint small towns. After spending time exploring Boston, go see these great spots.
Don't miss: The Ultimate New England road trip itinerary and 18 Best Weekend Getaways from Boston
Top Day Trips from Boston
Portsmouth, NH
One of the top short day trips from Boston is just an hour or so north, on the coast of New Hampshire. Portsmouth, like Boston, is one of America's oldest cities, and it was once a major seaport and naval center.
Fortunately, it's retained some of that fascinating history with the Albacore Museum (a Cold War-era submarine you can tour) and the Strawbery Banke Museum (an open-air time capsule of the city's perfectly preserved 17th and 18th-century homes).
Boutique shops and restaurants line Market Street and Congress Street, providing an upscale shopping and dining experience that will make any Bostonian forget they're in a town of just 22,000 people. There are some pretty cool places to stay in Portsmouth, too.
A number of islands dot Portsmouth's harbor, with Seavey's Island containing the still operational Navy Yard and a defunct military prison. Four Tree Island is connected to the mainland by a pair of bridges, and is an excellent place to sit back and watch the fishing boats coast into port with their daily catch.
If you're more of a deal hunter, head across the river to Kittery, ME, which is home to over a thousand outlet stores including Banana Republic, Calvin Klein, Eddie Bauer, and Lululemon.
There's also the Kittery Trading Post, one of the largest outdoor retailers I've ever seen and with gear for every sport imaginable.
Book a room at the Portsmouth Hotel for a great boutique experience.
Click Here to Check Prices & Book!
Hingham and Worlds End Park, MA
This is one of the top places to visit near Boston, and it's barely even outside the city. The drive from Boston to Hingham is just under an hour, and Hingham is even accessible on the commuter rail, if you're willing to take a 20-minute stroll to reach the downtown area.
Despite its proximity, the town feels a world away from the bustle of Boston and has plenty of the cute shops that people visiting New England love to see.
For lunch in Hingham, try the Bloomy Rind. There's not much seating, but they've got an impressive selection of gourmet cheeses and excellent sandwiches that incorporate them.
If all tables are full, walk a few minutes down to Bathing Beach, where you can watch the boats sail in and feel the waves gently crash at your feet.
If you feel like getting out on the water, SUP YO Adventures offers regular paddleboard events, including a cool kids paddleboard yoga class if you've got the kids with you during your day trip from Boston. Check the website for schedules.
Just a couple miles down the road is one of the crown jewels of the Boston area, Worlds End Park. Though it's part of Boston Harbor Islands park system, it is fully connected to the mainland and offers leisurely hiking along two large hills with exceptional views of the Boston harbor and skyline.
Worlds End is also a great spot to have a picnic, or just relax in the grass and read; definitely one of the top things to do outside Boston if you're looking for a laidback, stress-free activity.
Hartford, CT
Hartford doesn't get nearly the credit it deserves for being such a powerhouse of a city located in otherwise sleepy Connecticut. You've got historical houses, art galleries, music festivals, restaurants, breweries, and so much more.
In fact, Hartford deserves more than just a quick in and out trip, so consider making it an overnight and booking a room at one of the top hotels in the area; the Goodwin is a very cool boutique hotel in the heart of Hartford.
Click Here to Check Prices & Book!
Shining Sea Bikeway on Cape Cod, MA
Looking for adventurous day trips from Boston, MA? The city itself is full of great cycling trails, like the Charles River trail, the Minuteman Bikeway, and the Southwest Corridor Park.
But what if you want to ditch the urban landscape and experience some wide open spaces on your bike? Cape Cod is the place to go, with its nationally-renowned Shining Sea Bikeway. The 22-mile out-and- back trail begins in North Falmouth, just over an hour from Boston.
The trail was built on the remains of the Old Colony Railroad and extends down to the ferry terminal at Wood's Hole, where ships depart for Martha's Vineyard. The route passes next to a couple of cranberry bogs, some charming Cape Cod-style houses, and a stunningly beautiful beach before reaching its terminus.
It's suitable for riders of any fitness level and generally takes an hour to an hour and a half each way. Bring your own bike or rent one from BikeZone, conveniently located at the trailhead in North Falmouth.
I'm sure we all know that Cape Cod is one of the best beach day trips from Boston, but there are lots of other towns to explore and things to do on Cape Cod like hike, check out local restaurants, ice cream shops, go whale watching, stay in a gorgeous inn, sample a lobster roll, or just lounge on the beach, but this beautiful trail is one of my favorite things about taking a Cape Cod day trip from Boston.
Captain's House Inn is a great choice if you're looking for a super pretty, peaceful B&B style inn.
Click Here to Check Prices & Book!
Mount Tom State Reservation, MA
Less than two hours from the city, Mount Tom is another great day trip from Boston. Mount Tom has been a popular spot for getaways from Boston for over a century now, though the area has seen its share of challenges.
The Mount Tom Hotel was built at the summit in 1897, but it burned down just three years later. It was then rebuilt, only to burn down again in 1929.
An amusement park was later constructed but was shuttered in 1988 when larger ones opened nearby.
It was also once the site of the Mount Tom Ski area, which closed in 1998 – the ruins of the chairlifts and a few buildings are still visible at the summit. In the winter, if there's enough snow and you pack a pair of skis or a board, you can still make your way down a run or two.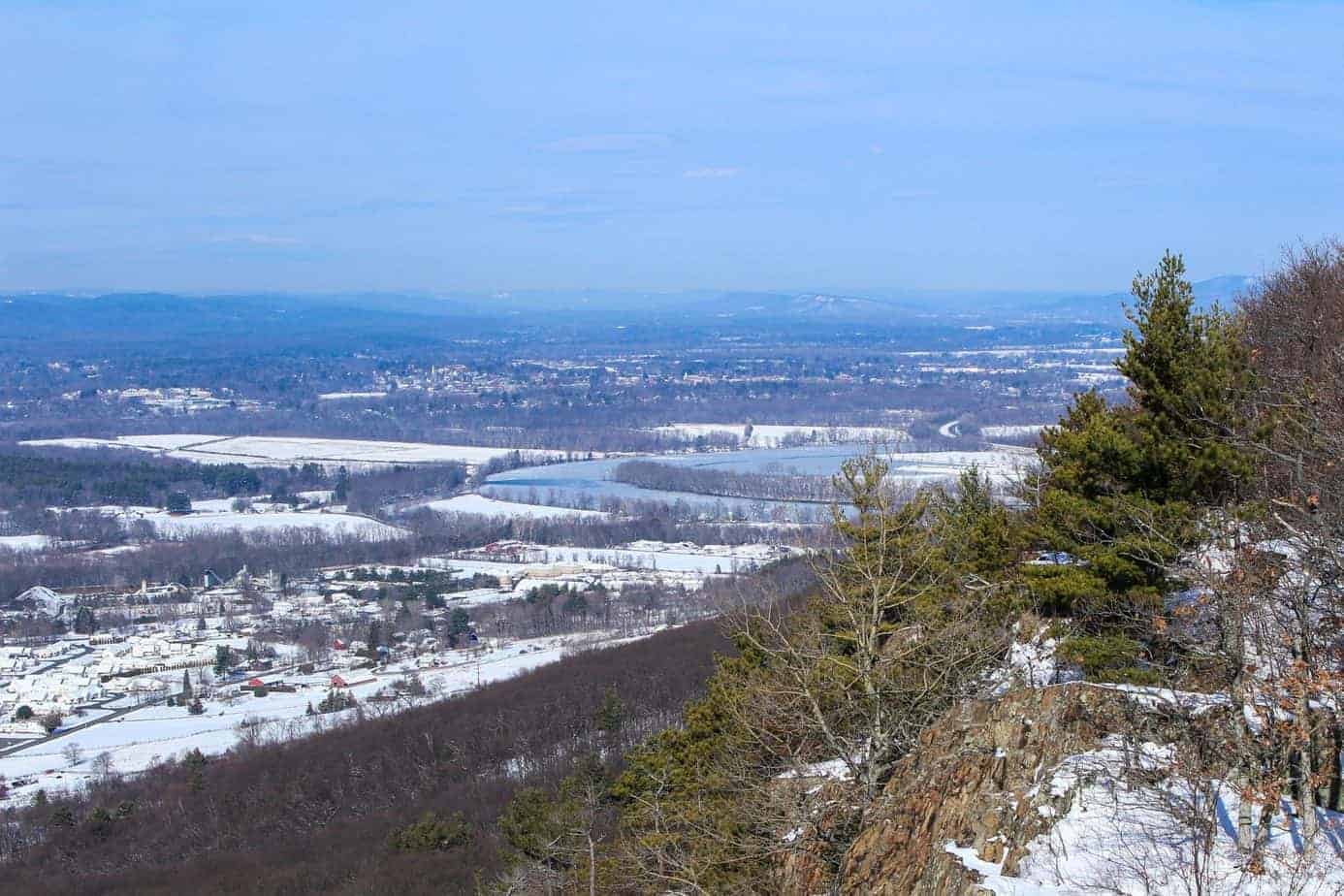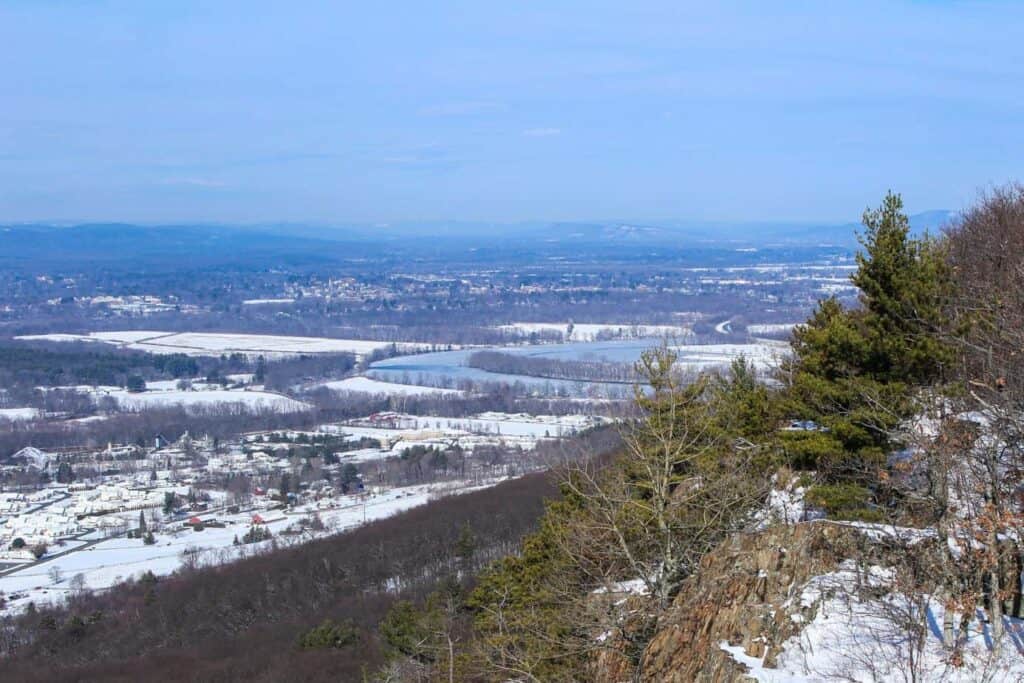 Regardless of its difficult history, the reservation is an excellent place for a day hike, with 1,100-foot cliffs overlooking the Connecticut River Valley. The main trail, which traverses the spectacular cliffs, is the 114-mile Metacomet-Monadnock Trail, but there are plenty of side trails leading off of it for those who don't want to make the big climb.
It's also one of the best places to go for fall foliage in Massachusetts!
The flatter trails are short, and cross the park from east to west. They don't have the impressive views of the main trail, but retain the quiet beauty that all New England forests seem to have.
There's also a short, three-mile round trip trail on the northern end of the park that leads to the ruins of the old Eyrie House Hotel, which burned down in1901 (this mountain was plagued with fires).
For some post-hike refreshments, Fort Hill Brewery is only a few miles away in Easthampton, and they serve great German-style beers and have live music on Thursdays and Fridays and makes for a cool place to visit near Boston.
Essex, CT
Get away from the hustle and bustle of the city and slow down in Essex, CT, one of those quaint New England towns where time just seems to move a little slower. Explore beautiful Gillette Castle State Park, ride the Essex Steam Train and Riverboat, eat at some of the best restaurants in the region, and just take it easy in this small Connecticut town.
Brattleboro, VT
It's quaint, it's cute, it's quirky, it's very Vermont and a great option for a day trip from Boston.You can find lots of cute things to do and see in Brattleboro, including their great art scene, community events like the Strolling of the Heifers, farm to table restaurants, and of course, plenty of maple syrup!
Portland, ME
While people from further West may call it the "The Other Portland," this town, just two hours from Boston, is quickly becoming a hipster enclave.
With cobblestone streets and picturesque lighthouses, this Portland is definitely more picturesque than its West Coast counterpart.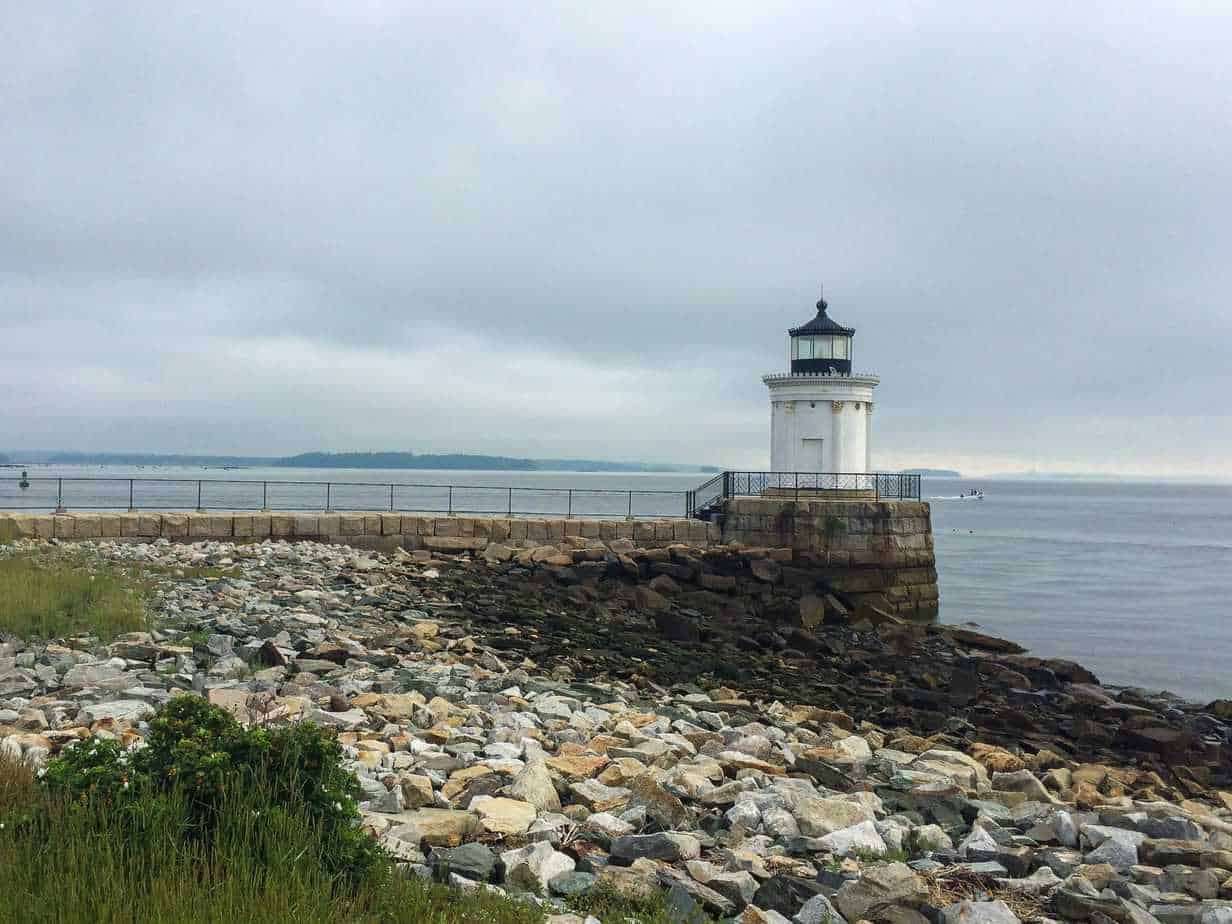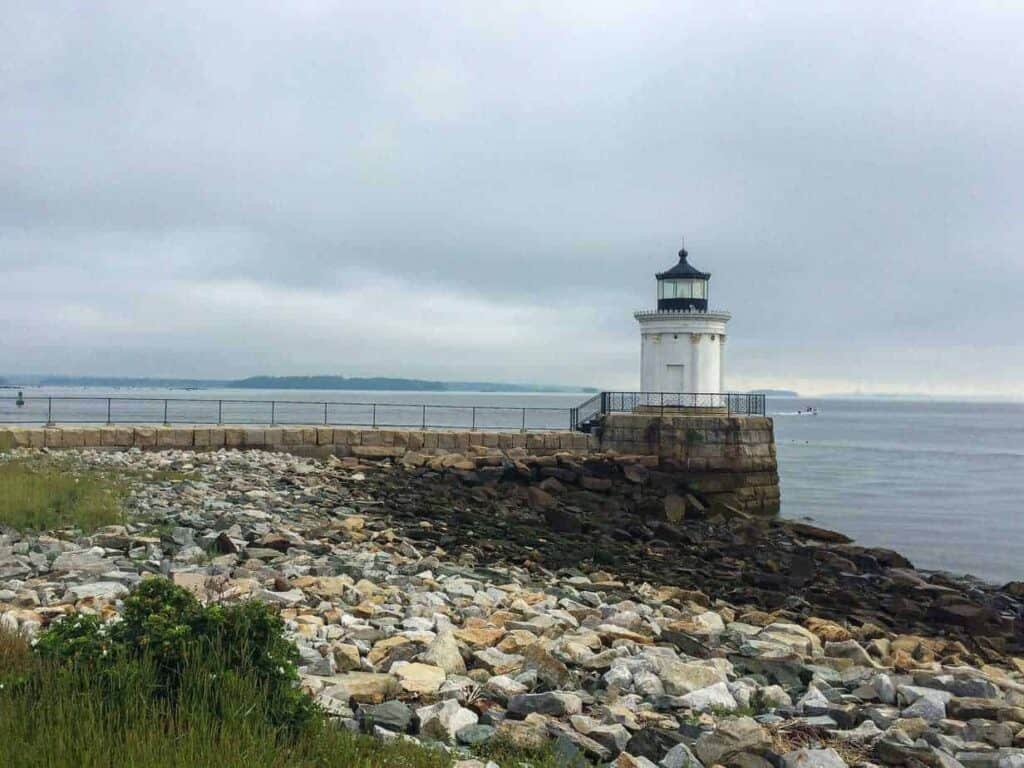 As the second-largest city in the region, it's easily one of the best day trips in New England. Portland has all the city amenities you could want and a surprising amount of culture packed into a relatively small city; if you've got a weekend to spend in Portland, you can really have a fantastic time!
The food is topnotch, with some of America's best chefs locating their restaurants there, and it has more microbreweries per capita than any other city in the country. If you're looking for incredible restaurants and a rich brewery scene, Portland might make for the perfect day trip to Maine from Boston.
The arts scene is burgeoning too, with dozens of galleries to peruse along Congress Street.
For something different, you can also enjoy a romantic evening outdoors. Rent a kayak from Portland Paddle and take a sunset cruise around the scenic Casco Bay, enjoying the views of the skyline.
Take your time on your way up the coast with this Boston to Portland itinerary, and book one of these cool Portland hotels; The Press Hotel is one of the most popular boutique hotels in the region!
Click Here to Check Prices & Book!
Freeport, ME
Another twenty miles down I-295 is Freeport, northern New England's second outlet shopping center. It's also home to the flagship L.L. Bean store, which every outdoor enthusiast should take a pilgrimage to, just to see its enormity (six buildings, open 24/7, 365 days a year).
There are lots of great things to do in Freeport, and if you plan your day trip from Boston during Christmas season, you'll find it's one of those New England towns that goes all in on the Christmas magic!
Salem, MA
When it comes to road trips from Boston, there may be no better choice than Salem. This witchy, spooky town is best in October, but it's awesome at any time of year. There's tons of history here (a lot of it very heartbreaking) but the Salem area truly is magical.
While most of us know Salem for it's infamous role in the Salem Witch Trials, there's even more to do in Salem, whether you're looking for ghost tours, historical haunted spots, Hocus Pocus Filming locations, or even just scoping out the burgeoning Salem foodie scene.
There are also great hotels in Salem, too, including some haunted places to stay... if you dare!
If haunted is your thing, consider booking a room at The Hawthorne Hotel; request rooms 325 and 612 if you're looking for paranormal activity!
Click Here to Check Prices & Book!
Rockport, MA
Rockport is a great road trip from Boston, with all kinds of fantastic things to do. It's just an hour or less from Boston to Rockport and you'll find yourself in an adorable seaside town. There are art galleries galore to soak up, many delicious restaurants and breakfast spots to eat at, and very cool places to stay.
If you're a literary lover, you might want to check out The Emerson Inn, once a favorite place to stay of Ralph Waldo Emerson.
Click Here to Check Prices & Book!
Marblehead, MA
A historic town with beautiful old homes and lovely harbor views. There's plenty of fun things to do in Marblehead MA during your road trip from Boston, and if you're planning a romantic overnight trip, consider a stay at Marblehead's Harbor Light Inn… maybe that romantic day trip from Boston suddenly turns into a romantic overnight, right?
Click Here to Check Prices & Book!
Litchfield, CT
We haven't been to this region yet, but our friends share their Top 10 Things to Do in Connecticut's Litchfield Hills in this guest post. It definitely looks like a place we're keen to visit, and being just a two hour drive from Boston, it could definitely make for a great Boston day trip. It's a beautiful countryside place with rolling hills, delicious farm to table restaurants, and lots of hidden gems.
Northampton, MA
Northampton is a hip and artsy town that draws folks from all over. Just under 2 hours from Boston, it's far enough away that it feels like an escape, but definitely still has an urban vibe.
We loved the restaurants and coffee shops in this area, plus there are loads of outdoor activities like kayaking along the Connecticut River; if you like botanical gardens, be sure to check out Smith College's botanical garden, one of the coolest botanical gardens in MA.
Bristol, RI
Super cute, quaint, and very patriotic if you're planning your day trip from Boston around the 4th of July, Bristol is one of those small town fun type of places that can feel like a breath of fresh air after leaving the city!
Hang at Bristol Town Beach, tour Blithewold Mansion, check out the Mosaic Art Gallery, grab a bite to eat, then if you decide to do an overnight, book the historic Williams Grant Inn for a classic B&B experience.
Click Here to Check Prices & Book!
Manchester, VT
Okay, this might be a stretch for a true day trip from Boston, but if you want to pop up to Vermont for a weekend getaway, Manchester is a great town. Quaint, not-too-big, and a perfect mix of shopping, dining, and outdoor adventures, there is plenty to do in Manchester. It's a classic Vermont town that thousands visit each year.
If you do end up doing an overnight, you've got some great options! The Kimpton Taconic is a cool place, and one of the best spots for breakfast in Manchester, too.
Click Here to Check Prices & Book!
Plymouth, MA
What could be a better day trip from Boston idea than a visit to America's hometown itself? There's a lot to do and see in Plymouth, including excellent restaurants, and it's just a quick jaunt down the road from Boston, so you'll have plenty of time to spend exploring during this fun day trip from Boston.
For a little extra pampering, book a room at Mirbeau Inn & Spa – you won't regret it!
Click Here to Check Prices & Book!
Concord, MA
Interested in a little literary history? Head to Concord, where you can walk Walden Pond and find yourself again like Thoreau, then visit the Ralph Waldo Emerson Home and the Louisa May Alcott house to see if the inspiration for the next American classic might strike you.
Concord has several great little restaurants and lovely outdoor spaces to make it the perfect low key day trip from Boston!
Providence, RI
The capital city of Rhode Island makes for one of the best day trips New England has to offer, period! There's all kinds of great fun to be had in Providence, so this hour drive from Boston is well worth taking. They've got amazing art, interesting history, cute coffee shops, cool breweries, fantastic restaurants, and their Italian food? Whew. You'll just have to check it out for yourself.
PS if you wanted to just go ahead and upgrade to a weekend trip to PVD, you won't regret it. Book a room at The Graduate, formerly the Biltmore.
Click Here to Check Prices & Book!
Newburyport, MA
Looking for a cute little seaside town to set up shop in during your day trip from Boston? Say less, you want Newburyport! Less than an hour drive from Boston, you'll find one of the best beach towns in Massachusetts, with Plum Island for all your strolling-on-the-sand-while-gazing-dramatically-out-to-sea needs. It also has a super cute little B&B, so if you're looking for romantic day trips from Boston that will morph into an overnight trip, check out Compass Rose Inn.
Click Here to Check Prices & Book!
Kennebunkport, ME
For that classic Maine coastal vibe, it's hard to find a better Boston day trip than Kennebunkport! You've got craggy beaches, boutique shopping, incredible seafood, and so much more. In fact, this is another one of those spots that really deserves more than a day, so consider booking a room at one of the Kennebunkport hotels like the Nonantum Resort if you want to really get fancy with it!
Click Here to Check Prices & Book!
But wait, even MORE ideas for Boston day trips!
There are so many interesting places to visit around Boston, and thanks to its relatively small size, it's never hard to embark on great day trips around New England. No matter which direction you drive, you're sure to find some sort of adventure.
Need more ideas for day trips near Boston? We have added even more suggestions for you.
If you don't have your own car, or simply would prefer a guided tour, there are plenty of Boston day trip options available. You could opt for a Boston to Martha's Vineyard Day Trip, take a Massachusetts whale watching trip, a private guided tour to Salem, MA, a group day trip to Salem, and a Boston to Newport day trip, where you can see those beautiful mansions.
We think these are some of the best places to visit near Boston, but don't let our list stop you from exploring all the fun getaway spots all around New England, either.
---
You might also like:
---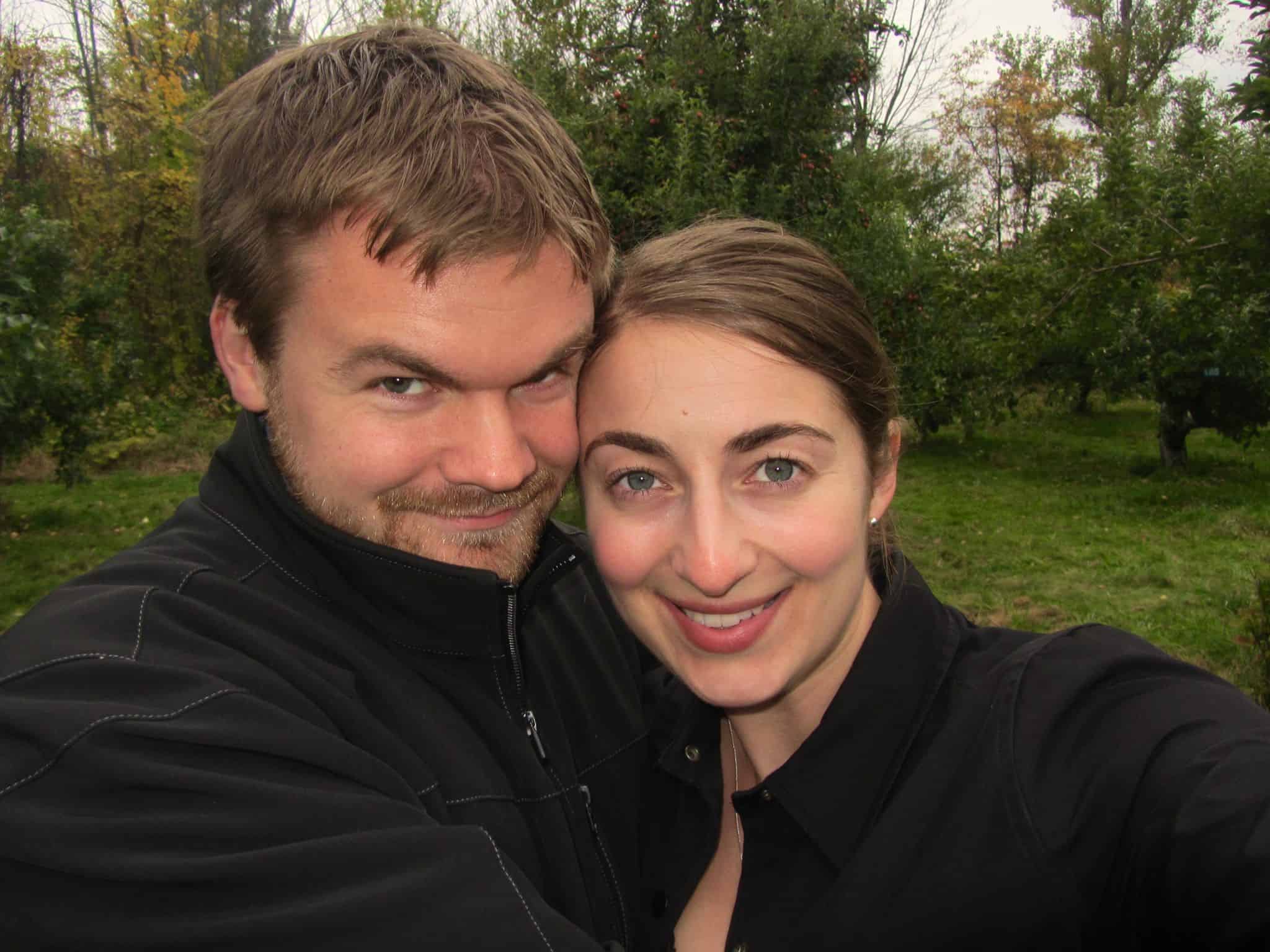 Ryan Victor is a freelance travel and outdoors writer with a love for the mountains, the water, and sometimes even the city. He and his wife Jen recently left their office jobs in Boston to travel the world and work online. They're currently in Southeast Asia, and blogging about their adventures at Passions and Places.