About New England With Love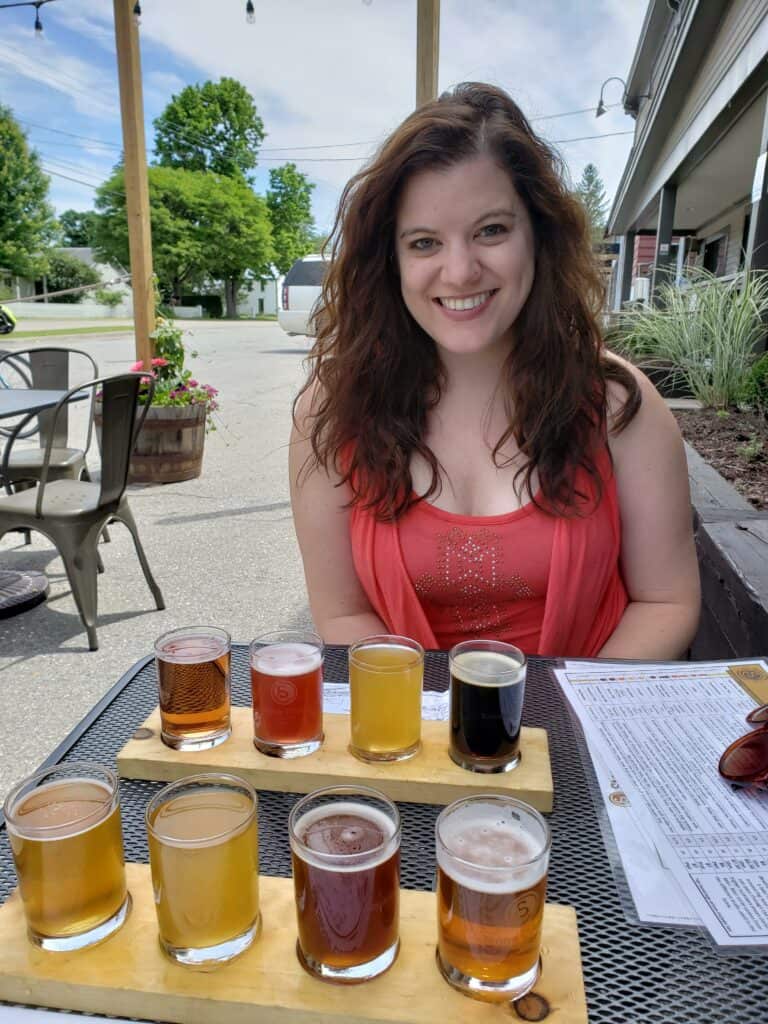 Hi, I'm Amy! Welcome to New England With Love!
Do you love New England? Well, you've come to the right place, cause so do I!
This site was designed to celebrate that love of New England, and to be a leading resource for New England travel. My hope is that this site serves as an incomparable guide to all the best things to see, do, and enjoy in the beautiful region of New England.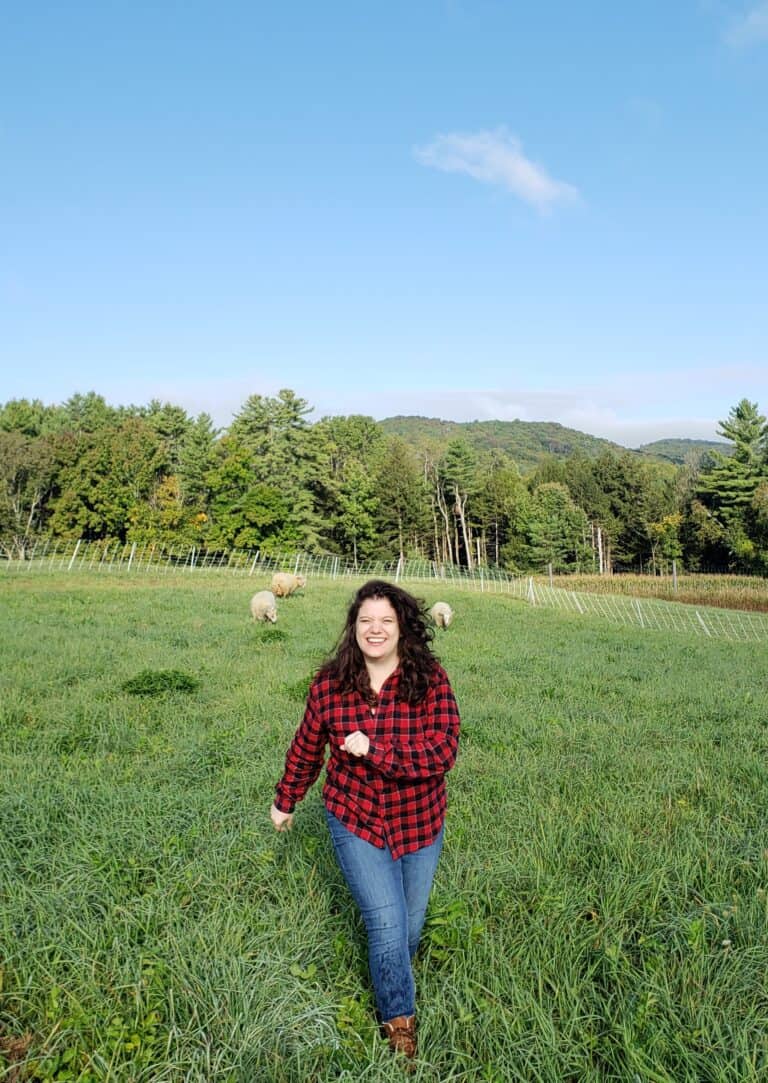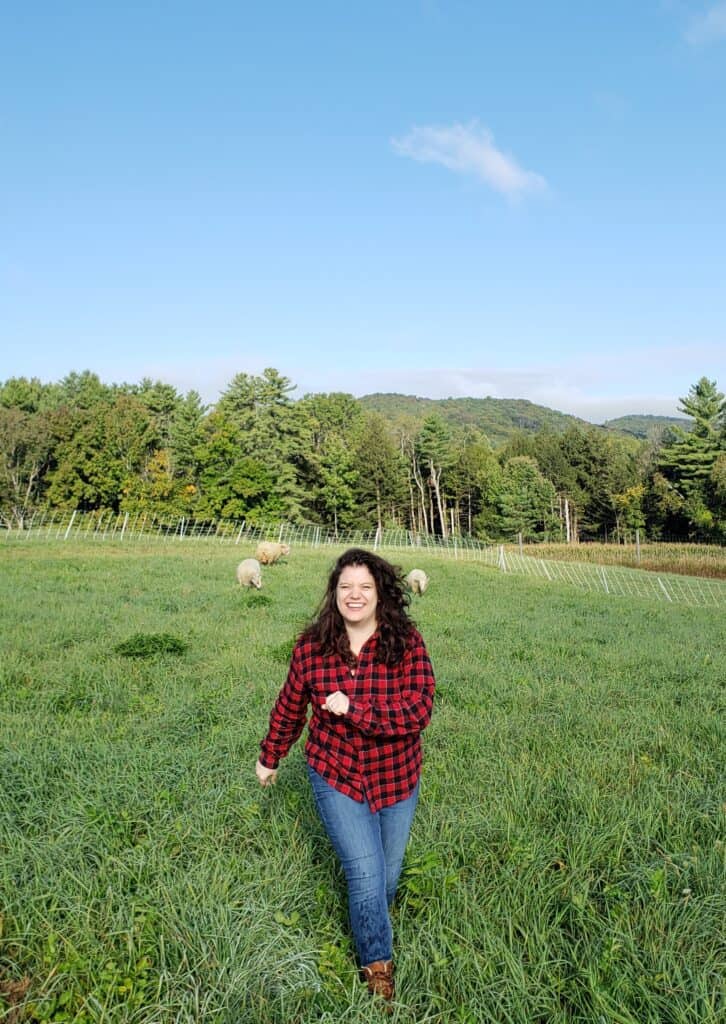 This site is owned and operated by me, Amy Hartle. I've been a full-time travel blogger for more than a decade, and New England With Love is my opportunity to share all of my favorite New England destinations and activities.
I absolutely love New England. Growing up in Florida, I had never seen snow. When I was 14, my mom decided to take us on a vacation to Vermont to experience the magic of a winter wonderland.
All it took was one winter escape to Stowe. We all fell in love with New England, and my mom put the house for sale the second we got home. We moved to Vermont in 2002 and I lived in Vermont for more than 15 years.
When asked where I am from, I actually answer that I am from Vermont. I may not have been born there, but it's the place with which I resonate most strongly. It feels like home to me. And I had so many of my deep, formative experiences there, from high school through my early 30's. In many ways, I came of age in Vermont. I am proud to be a Vermonter.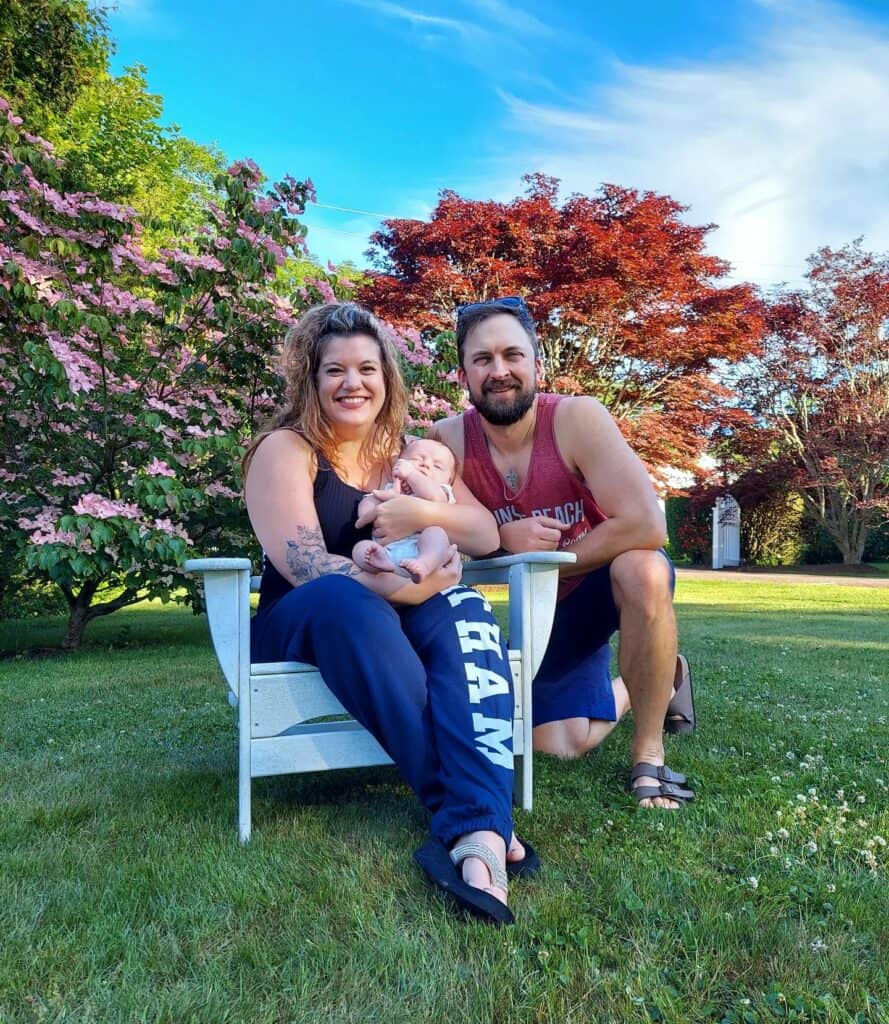 Since my first New England trip more than 20 years ago now, I've traveled all over the region. I attended college in New Hampshire (go Plymouth State University!) and spent a lot of time exploring the nearby White Mountains. I lived a couple of years in southern New Hampshire. I also spent years living in and enjoying my favorite New England city: Burlington, VT.
My New England adventure way back in 2001 absolutely changed my whole life, and turned me into a lover of New England, forever.
Now, it's 2023, and I'm still exploring what I believe is one of the best parts of the United States.
So, this site is my love letter to New England.
To New England–and from New England–with love.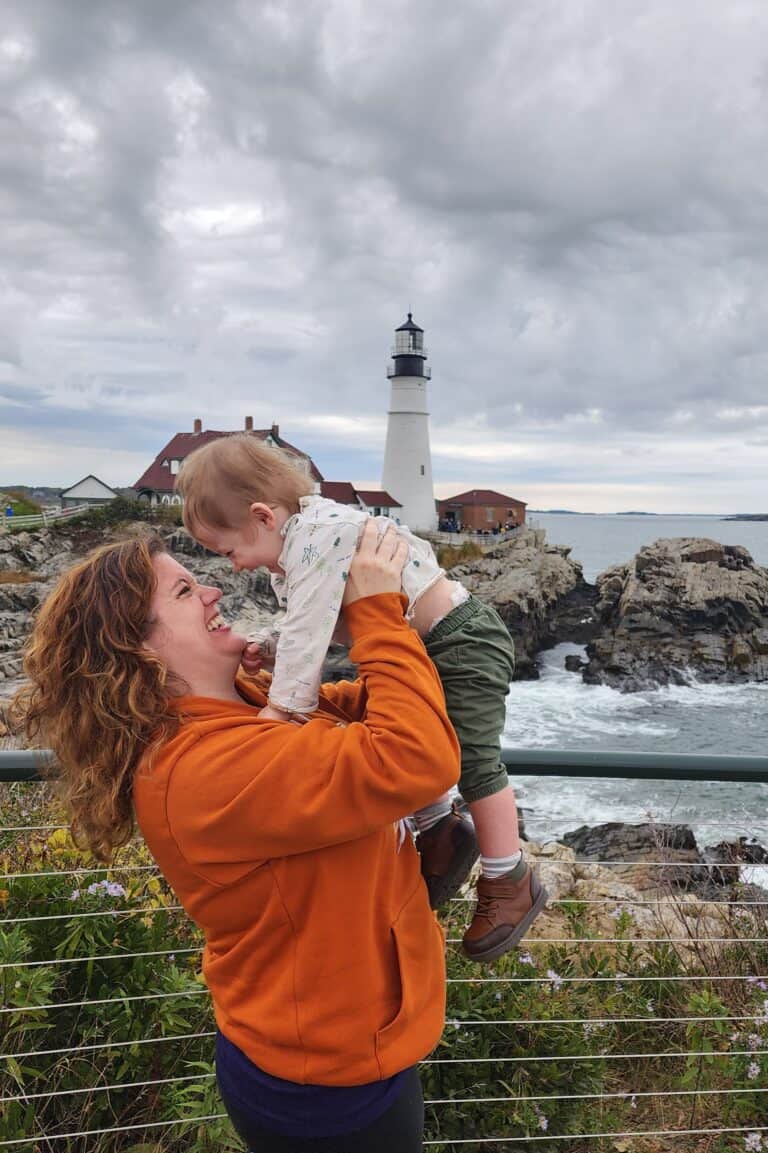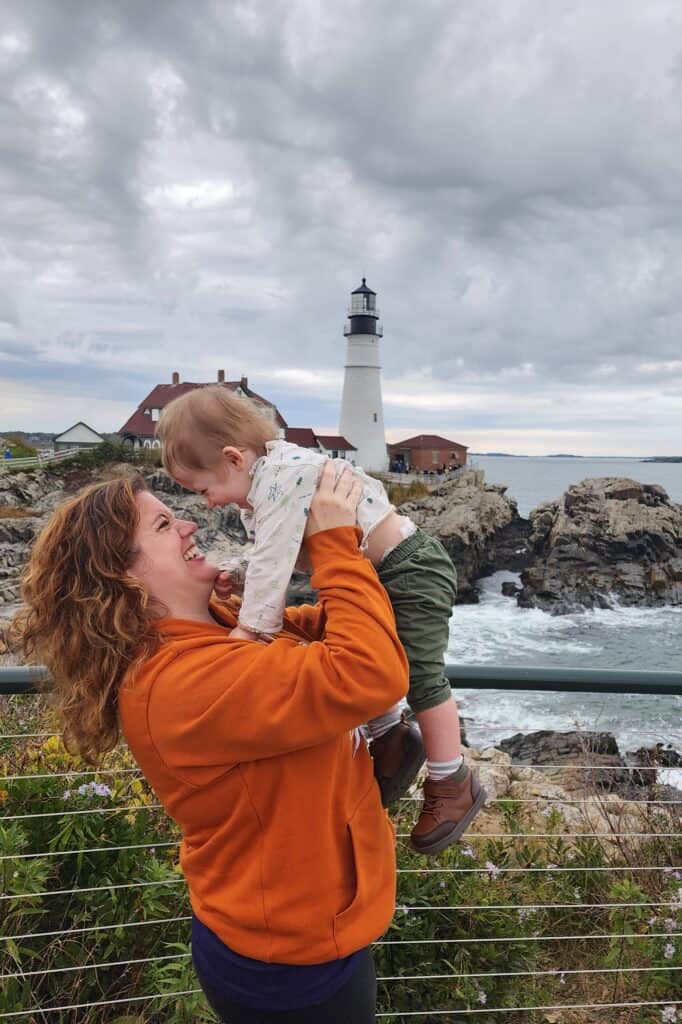 So what will you see on New England With Love?
The articles on this site are written both my me and by occasional contributors who share their own New England travel recommendations and expertise.
On New England With Love, you'll find content about all six fabulous New England states: Vermont, New Hampshire, Maine, Massachusetts, Rhode Island, and Connecticut.
You will find travel guides for your favorite cities, small towns, and off-the-beaten path spots. There are articles about outdoor adventures to be had in each state, such as hiking, camping, skiing, and much more. We feature coastal activities too, from whale watching to sailing and more. All that you know and love about New England you will find or discover here.
And let's not forget about FOOD! New England is home to some awesome food (not to mention award-winning craft beer). So yes, you'll read all about that here, and drool over each and every page, no doubt.
What else? Expect to read about New England's best bookshops, family-friendly sites, hotels, romantic getaway spots, coffee shops, waterfalls, wildlife, and a whole lot more. I can't wait to explore this region with you!
All the content on this site is written from my personal experience of traveling New England, or occasionally from that of a guest contributor. In my continued travels to New England, I'm always looking to find new spots to add to my articles, to keep bringing you the best and most up to date information possible.
And since I became a Mama in 2022, I've been dedicated to sharing my love of New England with my son, Malcolm! It's been amazing to bring him to this region I love so much and show him some of the most stunning places in the USA.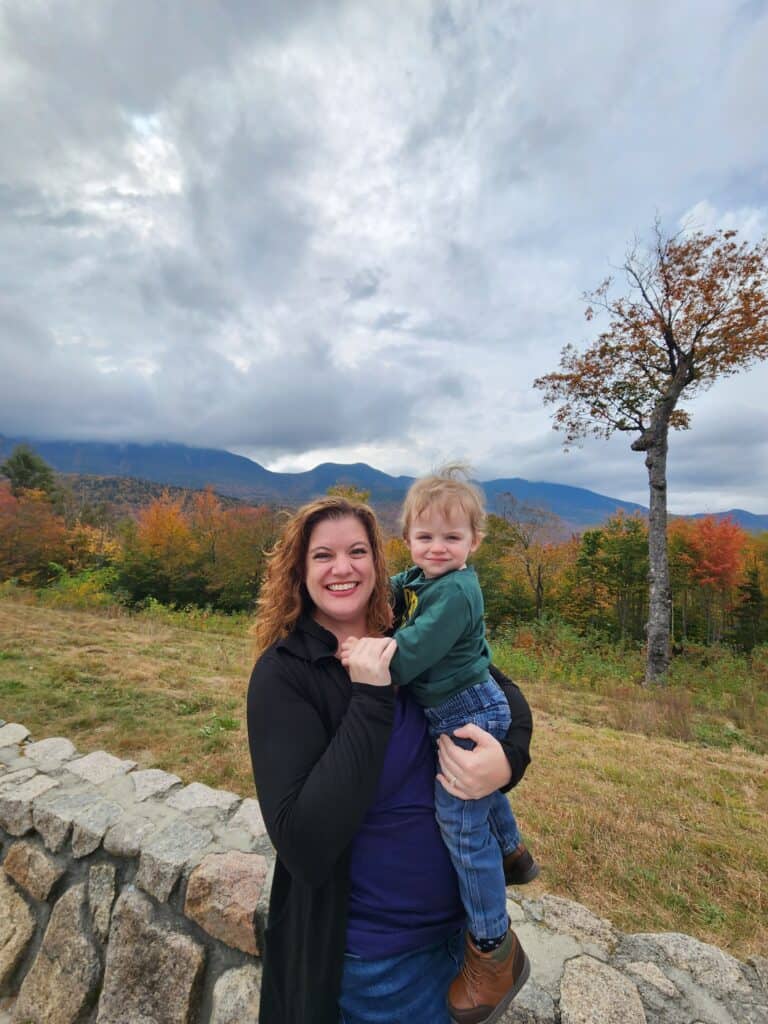 A Little More About Me
Now that we've met more formally, I'm happy to share some more about myself, if you're interested. After all, there's more to my life than just this website!!! (Although me getting up at 430 am this morning just to work on it would suggest otherwise. 😏) What can I say—I really do love my job!
Some fun stuff about me:
✨I went backpacking through Europe at age 25. What a dream trip! It was an amazing experience that skyrocketed my love for travel.
✨I actually met my husband on that same trip—in a hostel in Edinburgh, Scotland! I thought I met some European chap at first, until he spoke with a southern accent. (He's from North Carolina). I guess sometimes you have to cross an ocean to meet the love of your life.
✨I have traveled quite a bit, to cool places like Australia, Romania, Siberia, and Iceland.
✨I majored in Musical Theatre in college. I've been performing since I was 4 and I love singing and dancing! Although I don't get to do as much theatre now, I would absolutely jump at the chance to perform again!
✨My all-time favorite musical is Les Miserables. I have 24601 tattooed on my arm. IYKYK.
✨I have more than 20 tattoos, and I can never count them correctly.
✨I won the county spelling bee in 7th grade. The winning word was declivate. Don't come at me if you find spelling errors on this site, though….I have a bad habit of writing fast. And, well, middle school was a long time ago. 🤣
✨I love Zumba!
✨I love The Office, and my unlikely favorite character is Jan
✨I'm a Catholic convert and my faith is very important to me
✨I really love the Macy's Thanksgiving Day Parade. I watch it every year on TV and when they cut the ribbon and declare "let's have a parade!" I always get weirdly teary. (Sappy much?) One year, when I lived in Vermont, my mom and I and my little siblings drove to Poughkeepsie, New York around 3am, just so we could take a train to NYC for the parade and get a good spot on the parade route!
✨Cheesy 80's love songs are my jam
✨I have a toddler. Send help.
✨I'm currently a displaced New Englander held captive in the South. (Kidding! I love North Carolina) I currently live outside Raleigh, close enough to the airport for my constant trips to New England. 😉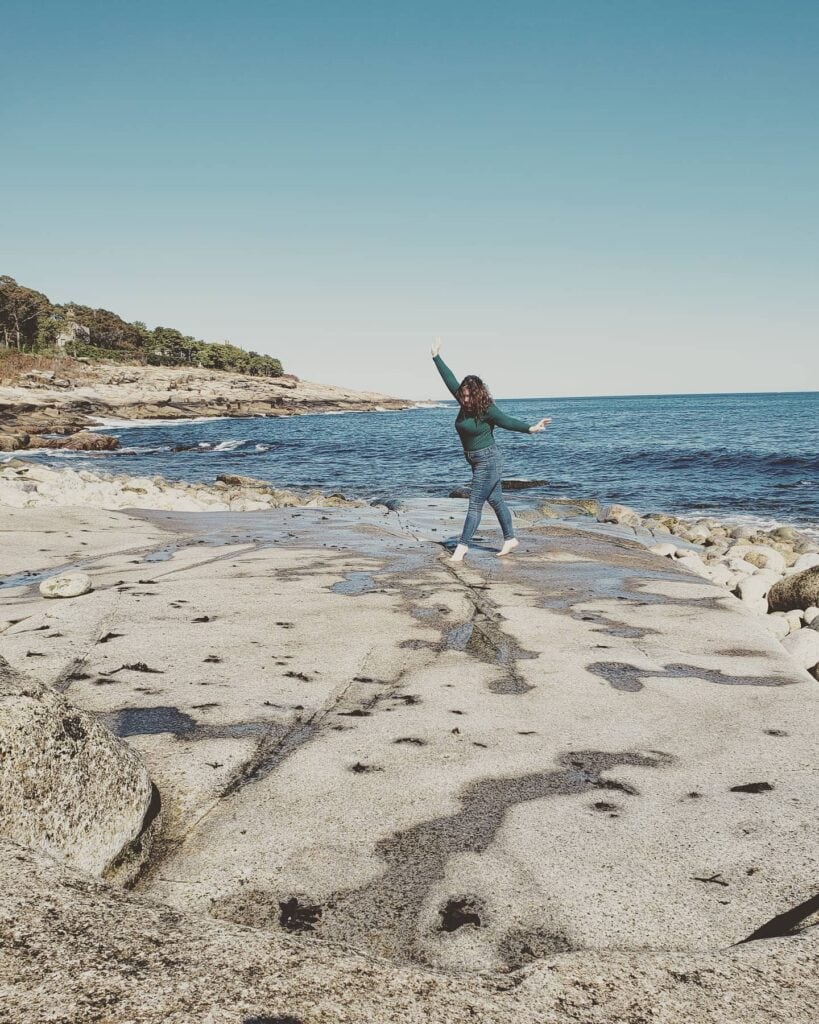 ✨ Also, SSDGM.
---
In the Press
New England With Love has been featured in publications across the web. Some of our favorite mentions are included below:
What is Boston Known For? – Redfin
10 Best Lake Towns in the US – BestLife
The 15 Best National Park Road Trips to Take All Year Long – Reader's Digest
BEST NEW ENGLAND ROAD TRIPS IN THE FALL – Nomad Soul Coffee. Co
---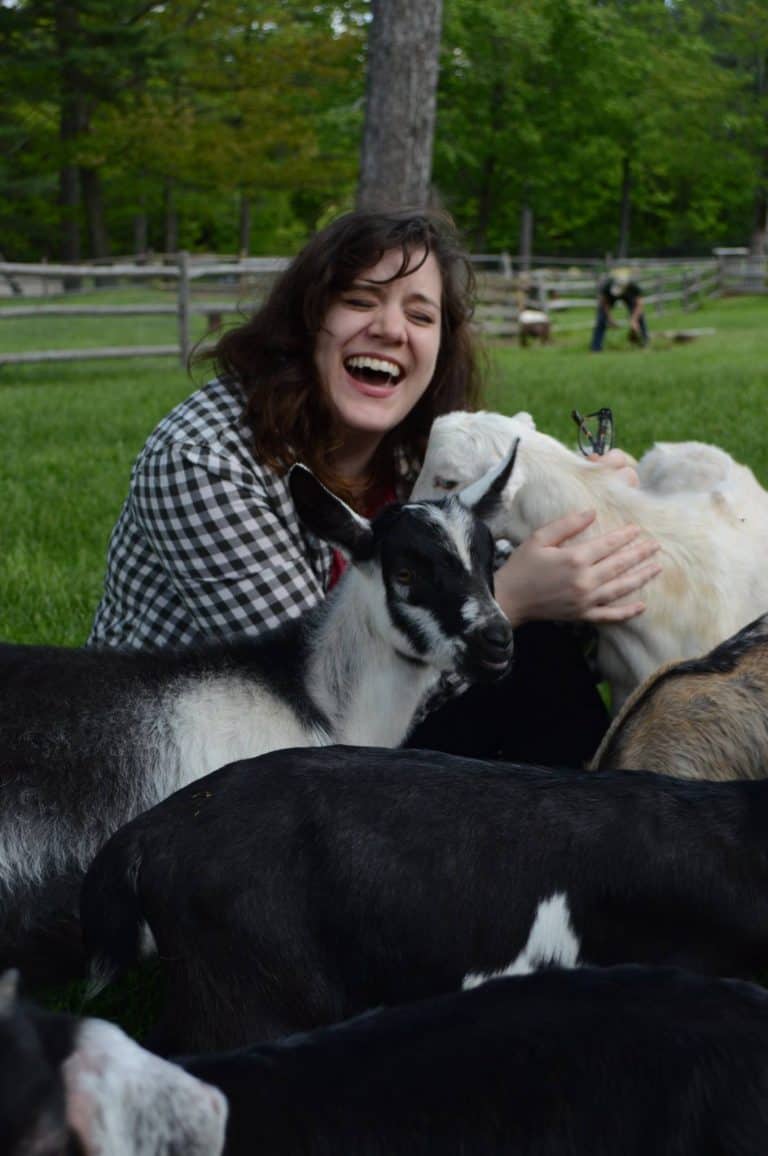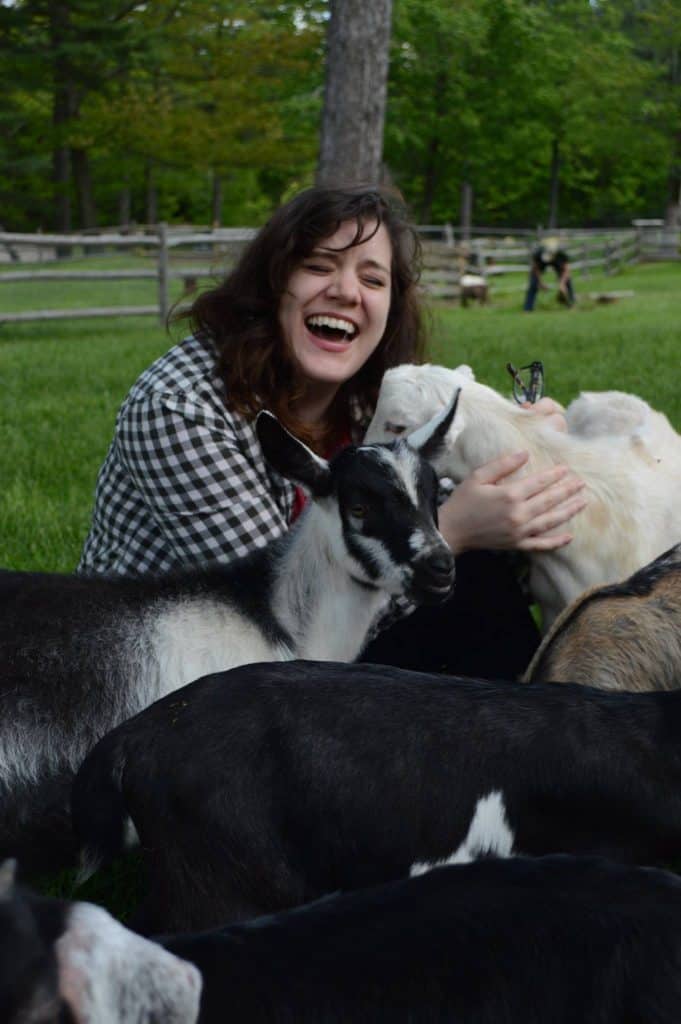 About Amy Hartle:
Amy Hartle is the Editor-in-Chief and founder of New England With Love. Amy considers Vermont her home state and is not afraid to tell you it's her favorite of the New England states! (But they're all amazing!) She has been exploring the New England region since 2001, and travels throughout all six of its states regularly, always in search of the best maple latte out there.
Amy hopes to share her love of New England and help you find the best adventures in the region. With a Bachelor's degree in Musical Theatre and a Master's in English, Amy strives to both educate and entertain in everything she creates, and ideally, adds a bit of humor as well. She loves to make you laugh!
Amy has been a full time travel blogger for over a decade, and in addition to this New England travel blog, she tries to find time to run her other sites:  Two Drifters, a couples travel and relationship site, and Let's Adventure, Baby!, a family travel blog. When not working on her sites, Amy is probably reading, cuddling with her husband and 1-year-old son Malcolm, and definitely planning the next trip.