It can be difficult to comprehend the magnificence of marine animals without seeing them up close in their natural habitat. If you're on Cape Cod or surrounding islands, there are numerous opportunities to do just this, by participating in a whale watch or seal tour on the Atlantic Ocean, Cape Cod Bay, or Nantucket Sound.
Whale Watching in Cape Cod: Tips and Essentials
Whale watching season typically runs from April to mid-autumn. Many whale watches on Cape Cod depart from Provincetown; at the very top of Cape Cod, it's situated near the Stellwagen Bank National Marine Sanctuary, a preserve off Cape Cod Bay that serves as a prominent feeding ground for whales during much of the year, making it one of the best places around to witness whales. You'll find seal tours located in more locations around Cape Cod, with many around the Lower and Outer Cape (the towns along the easternmost side of the peninsula)
To enjoy yourself on a tour, be sure to bring layers of clothing, as it can be 10-15 degrees below land temperature out on the water – and very windy! Other essentials include sunscreen and plenty of water. If you bring a pair of binoculars, you'll have the advantage of scoping out these majestic animals up close.
On your trip, you may see Humpback, Minke, Right, Pilot, and Finback whales, all of which call the waters off Cape Cod home for at least part of the year. These tour operators employ expert naturalist and marine biologist guides who can tell you the species you're looking at, whether it's an adult or juvenile, the species' unique habits, and endless fun facts. If a particular whale is a known visitor, your guide may even be able to tell you its name!
One of the best parts of taking a boat tour where you're interacting with nature and animals, is that you never know exactly what you'll see. Nature's potential to surprise – in concert with each of these tour operators' exceptional customer service, top-notch guides, and safe vessels – make an adventurous voyage at sea a highlight of any trip to Cape Cod. Below are nine of the best boat tours off Cape Cod for experiencing awe out on the water.
Whale Watching: Cape Cod Boat Tours
Captain John Boats, Provincetown
Aboard a Captain John Boats whale watch, you'll learn from a marine biologist guide about the fascinating whales and other creatures that roam the waters off Cape Cod. The vessel you'll ride on has two open viewing decks as well as an indoor lounge, so whether you want to feel the wind in your hair or take in the sights from the climate-controlled cabin, you'll enjoy the four-hour tour in comfort.
Excursions take place in July and August only, and depart from MacMillan Wharf in Provincetown. Food and drinks (including alcoholic beverages) are available on board, so be sure to bring cash if you wish to dine, as cards are not accepted. With a 99% success rate in seeing whales on tours, the company offers complimentary passes for future trips in case whales are not seen on the tour.
Dolphin Fleet, Provincetown
Also departing from Provincetown, Dolphin Fleet is one of the oldest tour operators offering whale watching trips out of Cape Cod. With naturalists guiding your outing, you'll have ample opportunities to learn about the marine life that you see. These tours emphasize the educational experience of whale watches, so you will gain lots of new knowledge on your trip, in addition to taking in the sensational sights.
Dolphin Fleets also guarantees whale sightings, offering tickets for future use in the unlikely scenario that whales aren't seen on your tour. Dolphin Fleet has four boats in its fleet, each with two levels of viewing decks. Tours run from April through October, with individual trips lasting 3-4 hours.
PS they also offer a Sunset Whale Watch in June, July, and August!
SeaSalt Charters, Provincetown
SeaSalt Charters is owned by the founders of Dolphin Fleet, but brings visitors a more personalized experience in a smaller vessel. Getting up close to whales is the adventure of a lifetime, and the boat you'll journey in will give you just that experience! On a private or semi-private charter tour, you'll have the chance to ask all of your questions and have a fun time learning from the whale watching captain. A smaller vessel enables the boat to get nearer to the animals (in a manner safe to humans and animals, of course) so you can observe their magnificence up close. The maximum capacity is 6 guests, and tours last 3.5-4 hours.
Hyannis Whale Watcher Cruises, Barnstable
The Whale Watcher, Hyannis Whale Watcher Cruises' boat, has three levels from which guests can view the wonders out on the open water. Expert naturalists provide educational and entertaining tours. If you're looking for a more exclusive experience, this company also offers charter tours for your group aboard its boat.
On your way to the Atlantic Ocean, you'll enjoy a slow and steady ride through the beauty of Cape Cod Bay. You'll also see saltmarshes, a lighthouse, and stunning views on your trip. You may even see right whales, a critically endangered species within Cape Cod Bay. Tours operate on limited availability in April -mid-May and October-November, and run daily from mid-May through September. Voyages typically fun 3.5-4 hours, so plenty of time to hopefully see whales in Cape Cod.

Read Next: 25 Top Things to Do in Hyannis MA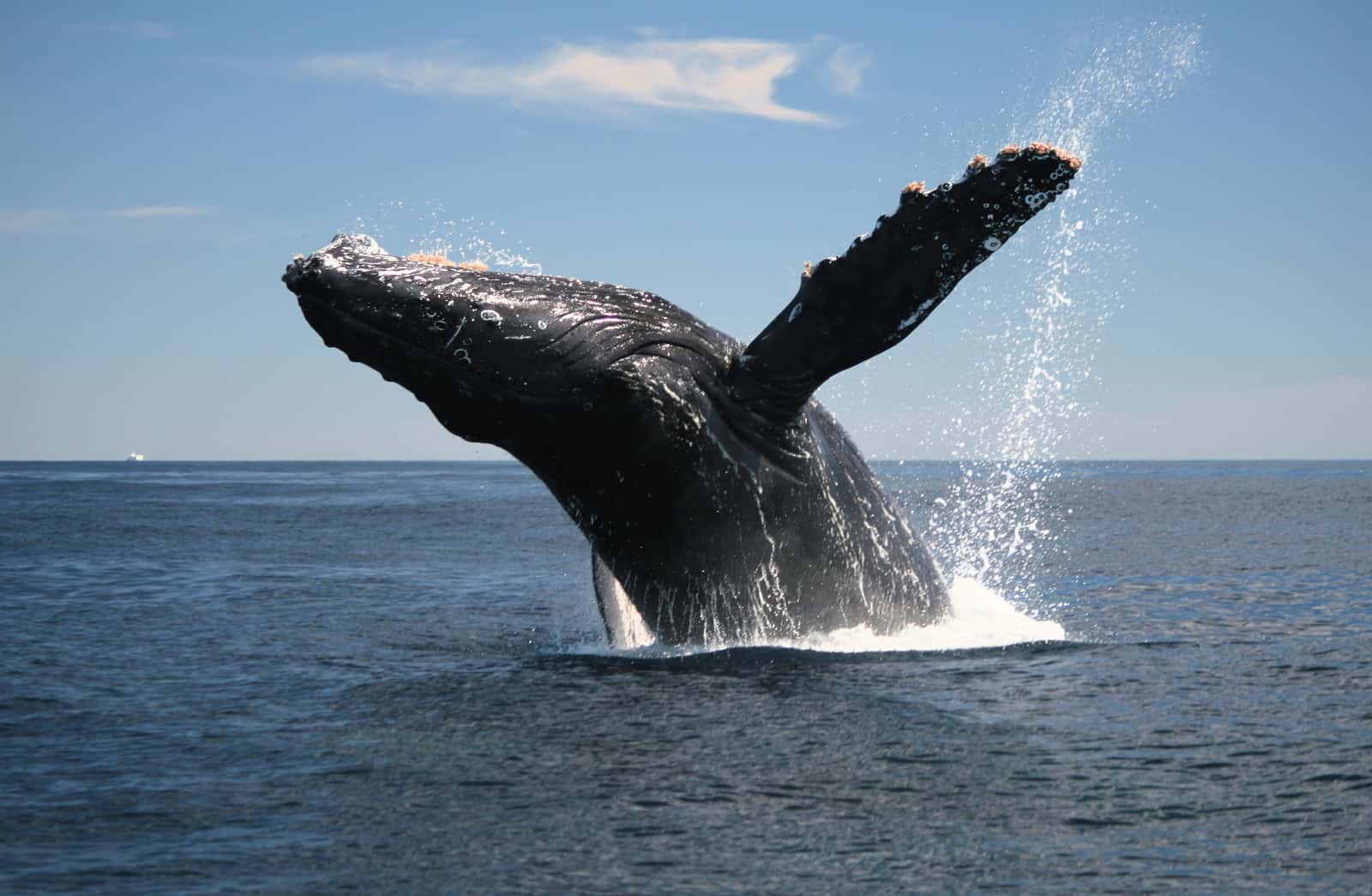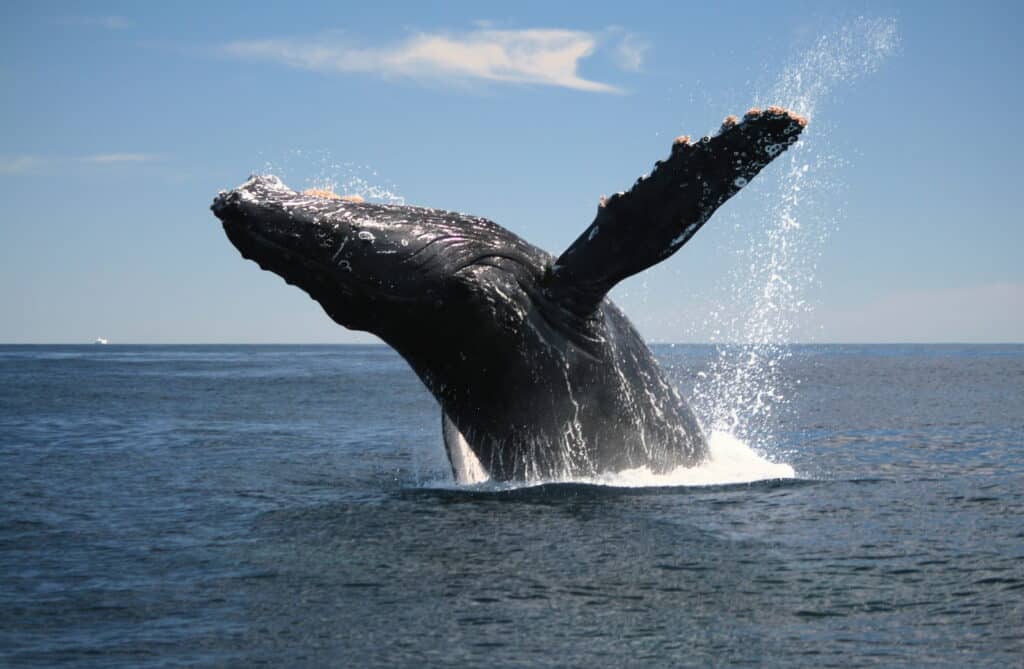 Cape Cod Sunset Private Charter, Hyannis

This Cape Cod boat tour incorporates a bit of the best of many different kinds of tours! Not only does the Cape Cod Sunset Private Charter allow you and your favorite people to avoid the crowds and really relax with an intimate experience out on the water, but it also provides those famous Cape Cod sunset views!
Of course, marine wildlife sightings are not the entire point of this particular cruise, but seal sightings and the occasional whale sighting happen out on the open water, too, and who can pass up the opportunity for a private sunset Cape Cod cruise, whale sightings guaranteed or not?

BlueWater Entertainment, Chatham

BlueWater Entertainment offers a variety of boat tour options, including their very popular – and intimate – whale watch tour, with a maximum of 6 guests allowed. They also offer a Shark Tour either from sea or spotter plane, and that would be a very cool Cape Cod tour to take, too!
Monomoy Island Excursions, Harwich Port
Monomoy is a Barrier Island adjacent to the Town of Chatham, off the eastern coast of Cape Cod. The island, also a wildlife refuge, is home to thousands of gray seals. While boating through Nantucket Sound and the Atlantic Ocean with Monomoy Island Excursions, you'll also have a chance to see three lighthouses, countless seabirds, fish, and possibly even whales or a shark.
Besides wildlife, you'll pass other vessels large and small, and learn about Cape Cod history by your naturalist tour guide. The high-speed catamaran seats 35 passengers, so you'll enjoy a small tour aboard a steady boat. Tours last about 1.5 hours, and run throughout the day, beginning in late April.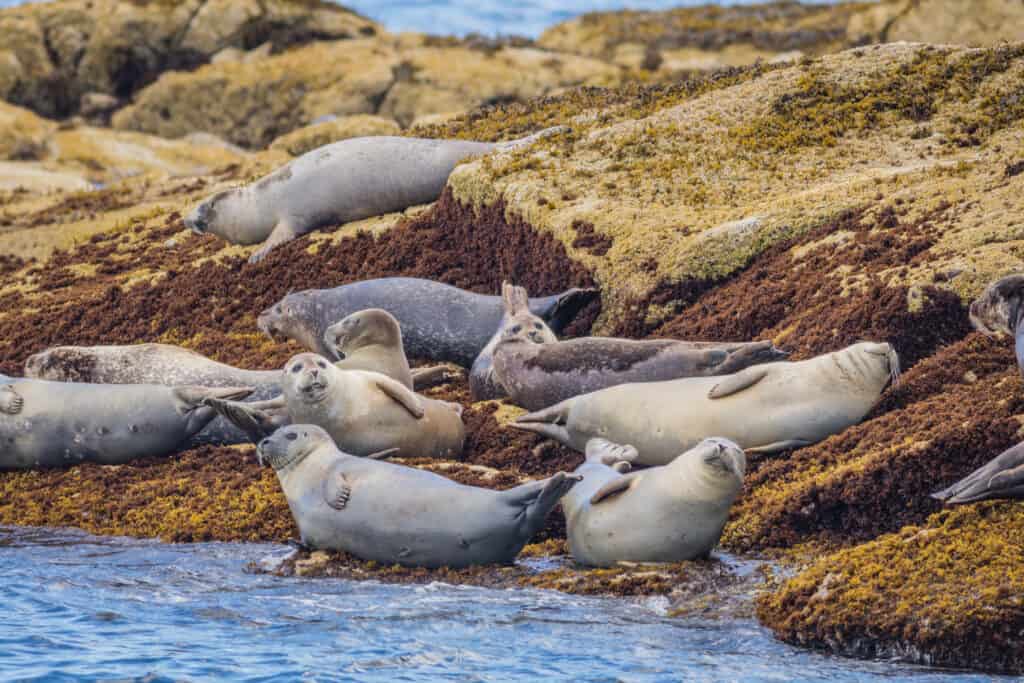 Blue Claw Boat Tours, Orleans
Blue Claw Boat Tours runs a Seal Watch Adventure Cruise, which departs from Orleans and heads into Chatham Harbor, where you'll spy innumerable seals bobbing in the water, lounging on a sandbar, or feasting on fish during your nearly two-hour trip. The small boats mean you won't even need to leave your seat to get an up-close look at the seals and other sights.
If you decide to make a reservation with Blue Claw's Beachcomber Expedition and Seal Tour instead, you will have not only 1.5 hours onboard, but another 1.5 hours on Tern Island, an uninhabited island in Chatham Harbor where you can relax, have a picnic, swim, beachcomb, and sit in the sun. Both options are private tours that require reservations, so be sure to call ahead!
Beth Ann Charters, Provincetown
Running daily trips from Provincetown Harbor in the months of May through October, Beth Ann Charters offers private Cape Cod whale watching and shark tours! This is a great option for those who want to avoid the crowds of some of the bigger whale watch companies in Cape Cod, and Beth Ann Charters has an excellent reputation and is one of the highest rated charter boats in the area!
Freedom Cruise Line, Harwich Port
Freedom Cruise Line has it all! From a 2.5-hour whale watch into Nantucket Sound to a 1.5-hour private seal tour into Chatham Harbor, there are tons of sights and learnings to take in. If you're looking for a more engaging experience, make a reservation for a lobstering or oyster farm tour, during which you'll have a chance to take part in the haul and learn how the local ecology is central to all parts of life on Cape Cod. The interactive element of Freedom Cruise Line's adventures is something you'll never forget! All offshore tours have a passenger capacity of 6, and must be booked ahead. Pick your trip and get ready to don your sunglasses and soak in the experience!
Whale watch excursions on Cape Cod are such a fantastic way to get out and experience some of what makes this area so magical. Whether you end up booking one of these whale watching cruises listed above or you end up spotting some of Cape Cod's magnificent marine wildlife "by chance," you'll have memories to last a lifetime!
---
Read these next:
---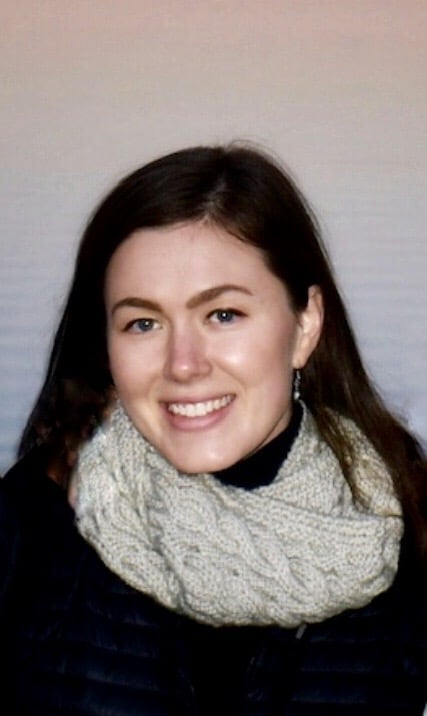 Mallory grew up in Connecticut, and after some time living in Ireland, Montana, and Virginia, she felt called back home to New England. She lives in Boston and writes about the intersection of urban living, outdoor adventure, and enjoying the simple things at SimpliCity Outside. Her favorite New England adventures involve hiking, finding ice cream shops, and exploring small towns.