*This site uses affiliate links; if you make a purchase through these, I may receive a small commission at no cost to you.
Latest posts by Krystianna Pietrzak
(see all)
There is no better getaway in New England than Cape Cod if you want to experience some fun, beachy vibes. This part of Massachusetts is right on the water and has a culture all of its own.
While you can opt to take the route of staying in hotels or bed and breakfasts, one of the best ways to truly experience this area is by staying at a Cape Cod Airbnb or VRBO. Not only will you have a whole apartment or house to yourself, but you'll also have the freedom to save yourself money by cooking your own meals, and you'll have a lot more space than you would in a hotel room.
If you're looking for the best Cape Cod vacation rentals, we've made a list of the best Cape Cod Airbnb & VRBO properties to book ASAP!

---
Cape Cod Airbnb & VRBO Properties
---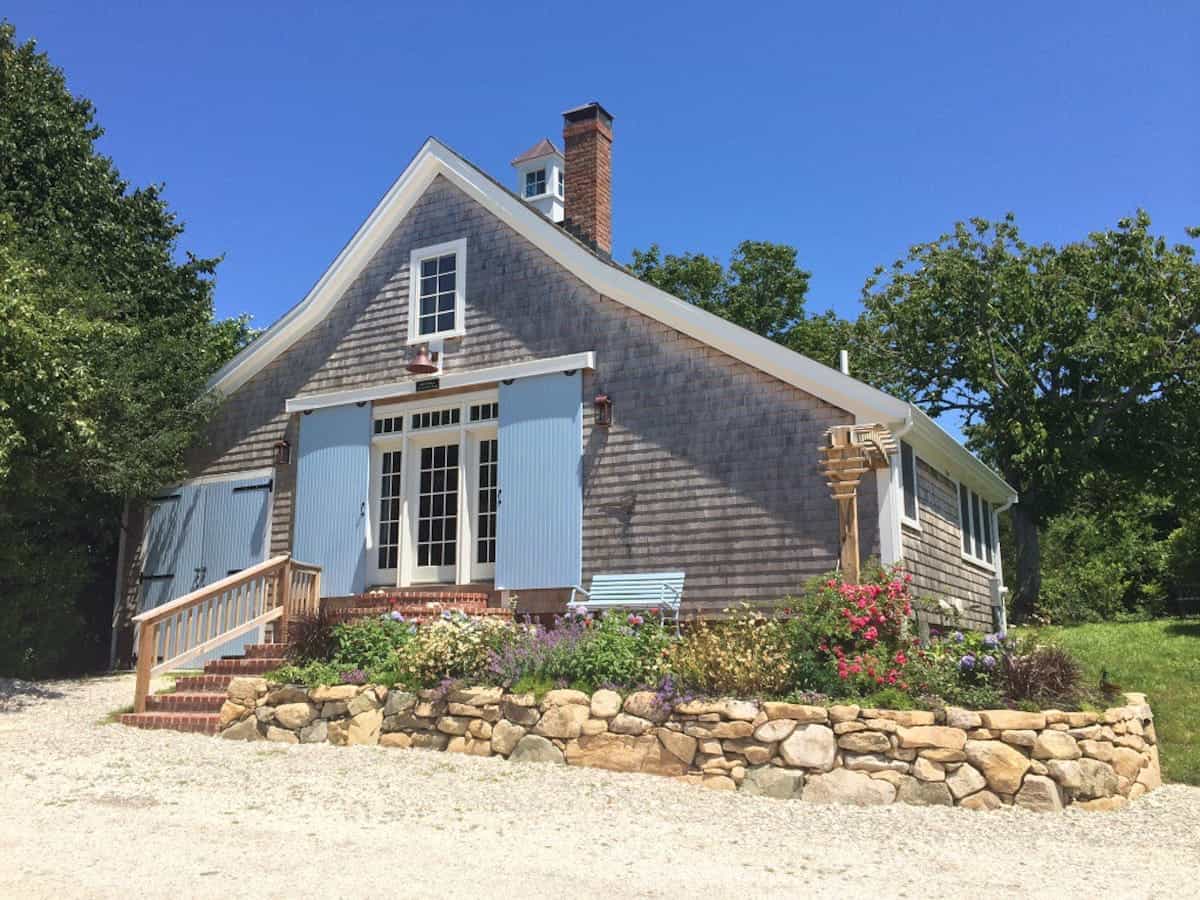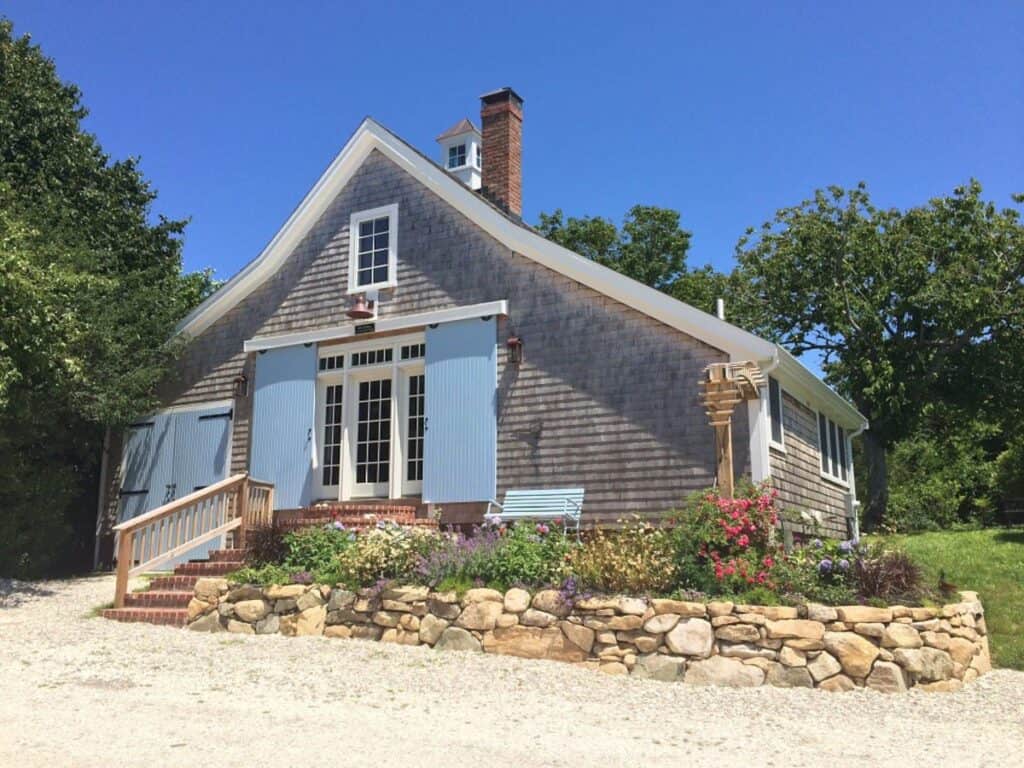 Next up is a very quintessential New England accommodation: a beautiful barn for five. Inside, there's one bedroom, a bathroom, a vast living area, a beautiful kitchen, and a dining area. There's also a porch out back so you can enjoy your meals with a view.
The interior has a very vintage and rustic vibe. The furniture is all old-school, and there is exposed wood everywhere. The most beautiful part of the barn is the kitchen, which is entirely pastel blue!
It's located in Chatham and is only a short walk away from the water.
---
---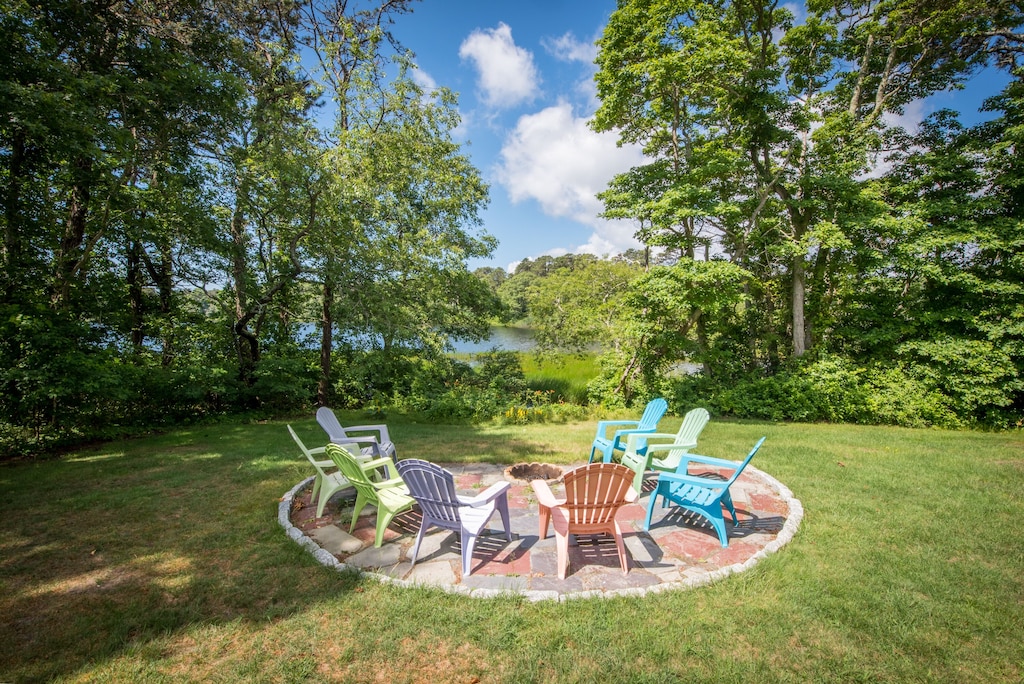 The Beach Glass Cottage is an adorable Cape Cod VRBO that would be a great choice for a family or friends getaway, as it sleeps up to 7 with plenty of space to spread out.
Onsite entertainment includes horseshoe pit, bocce ball, a firepit and badminton, but it's also within easy walking distance to downtown Hyannis, so this is the perfect Cape Cod vacation rental for anyone looking for the best of both worlds!
---
---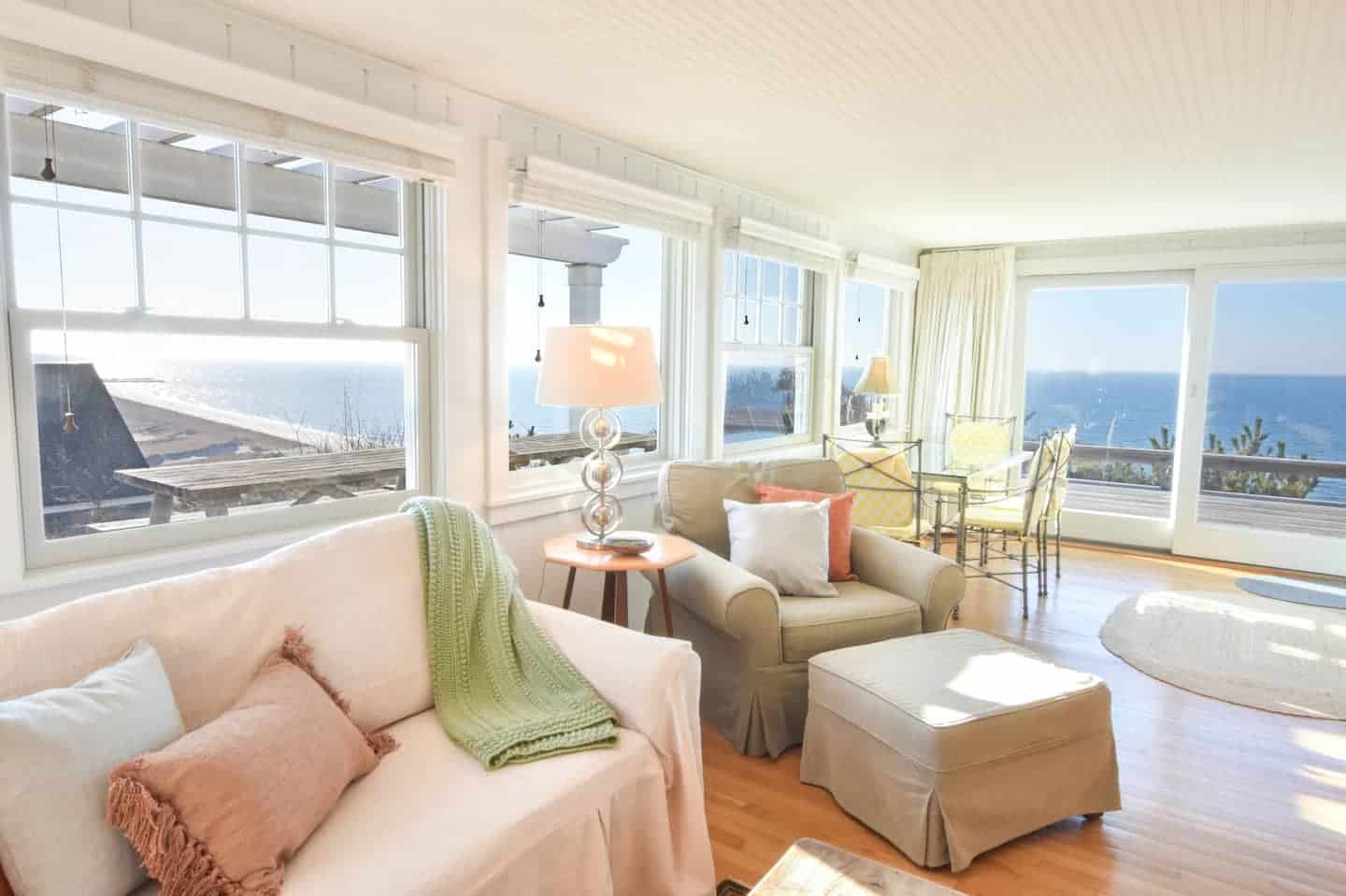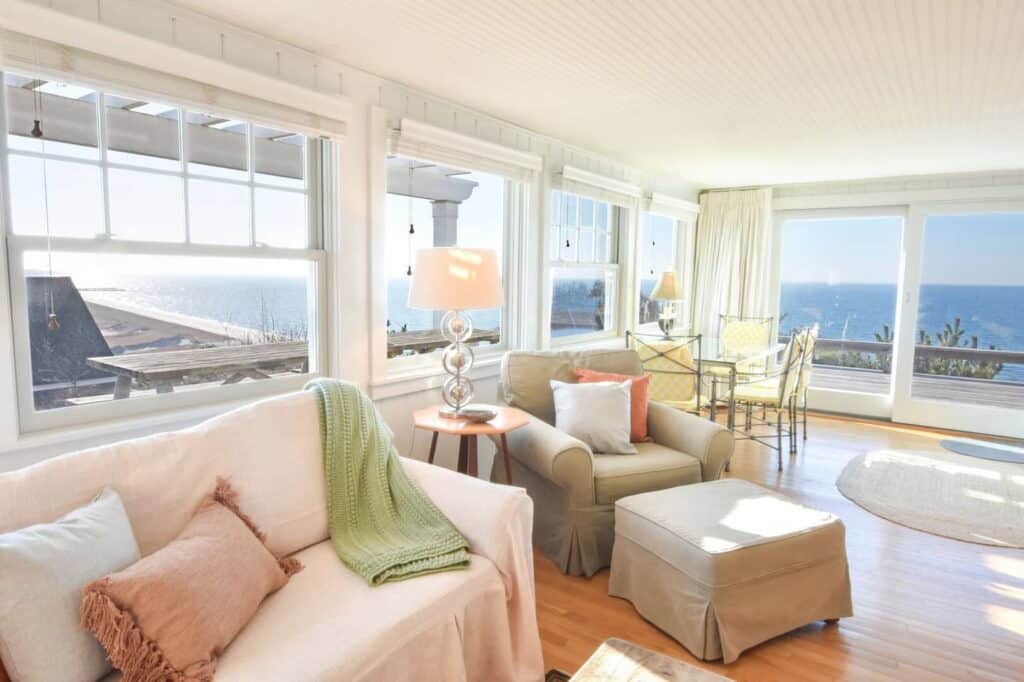 This huge luxury beach house for seven is located in Truro. Inside, there are three bedrooms, a full kitchen with waterfront views, a living area, a beautiful bathroom with a washer and dryer, and, of course, a patio.
If you're looking for a relaxing getaway for your whole family, this is the perfect accommodation. There's even a grill so you can cook up some tasty BBQ for everyone to enjoy!
This accommodation is truly a hidden gem and is also dog-friendly. There is so much natural light, which only adds to the Airbnb's overall aura.
---
---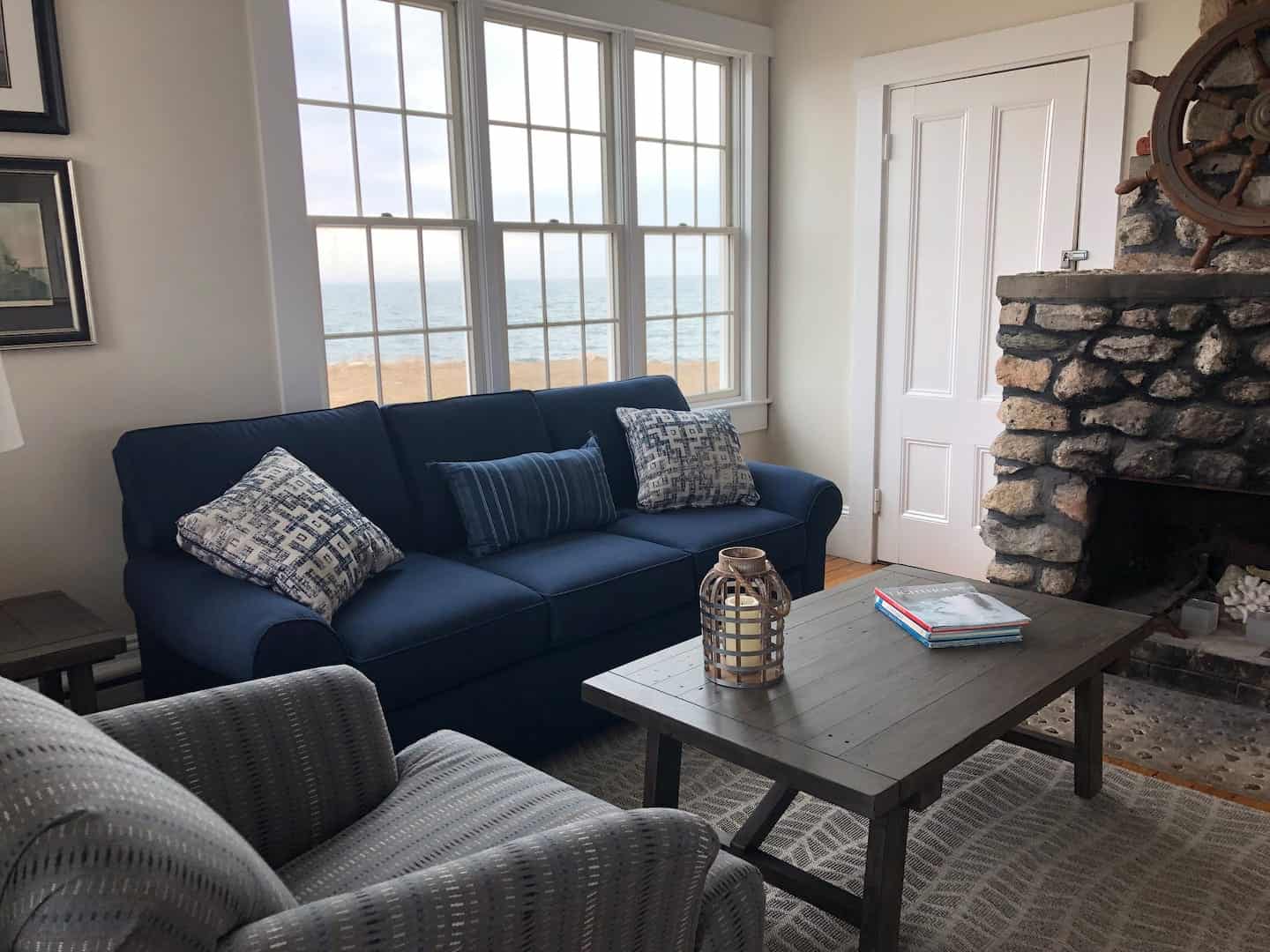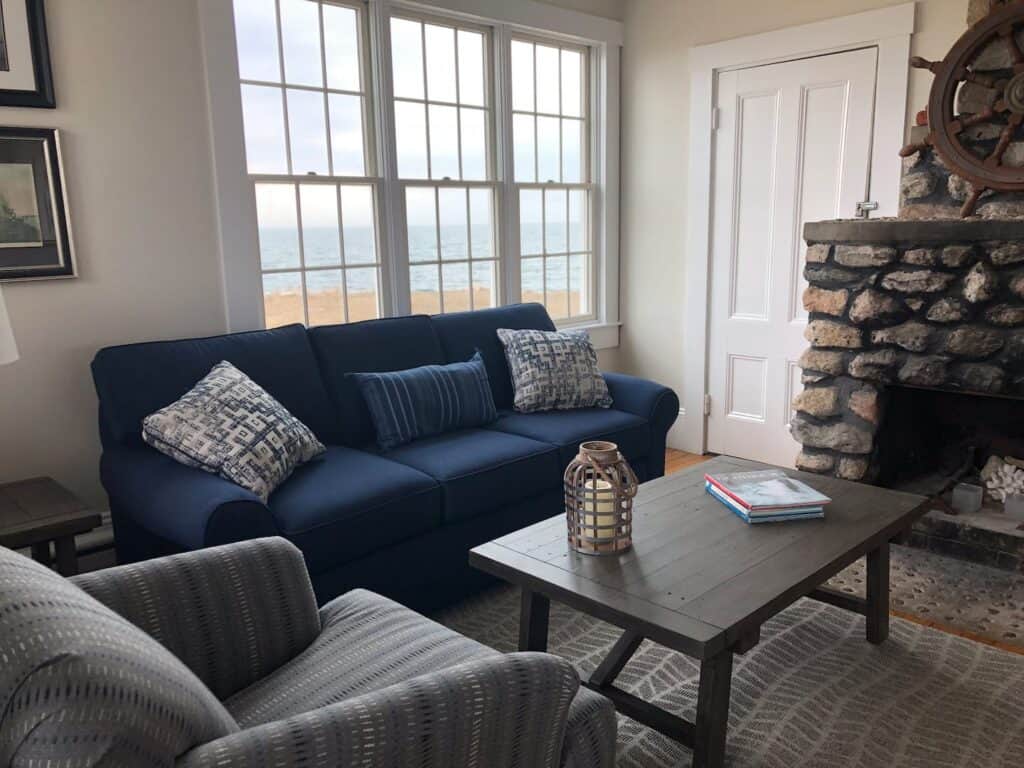 Next up is another unique place to stay: Wings Neck Lighthouse. This accommodation is excellent for up to eight guests, and while it may not look like a lot of space from the outside, there are three bedrooms, one and a half bathrooms, a kitchen, a living area, and of course, breathtaking views everywhere you look.
The lighthouse used to be used by the US Coast Guard and can now be climbed by guests who stay at the Airbnb. It's incredibly historical, but the owners have kept up with renovations, so everything is still in excellent working condition.
This gem of an accommodation is the perfect place to stay if you're traveling with a large family and want to have incredibly unique views of the sunrise and sunset.
---
---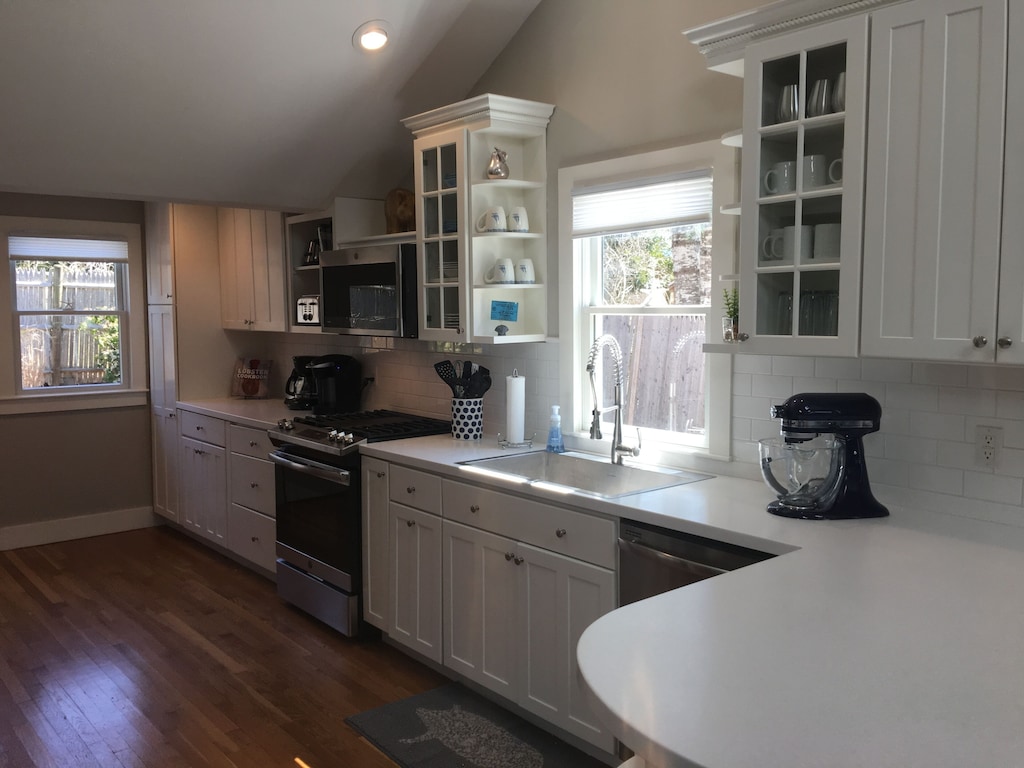 Photo via VRBO; this would be a great spot to host your next friends or family reunion on Cape Cod!Sleeping up to 8, this Cape Cod vacation rental can accommodate a nice sized group quite comfortably, and in addition to this being a beautifully kept and conveniently located VRBO, it's also amenity filled!
You've got bicycles, a firepit, kayaks, and a private beach at your disposal! How dreamy would this Cape Cod VRBO be for your next getaway?
---
---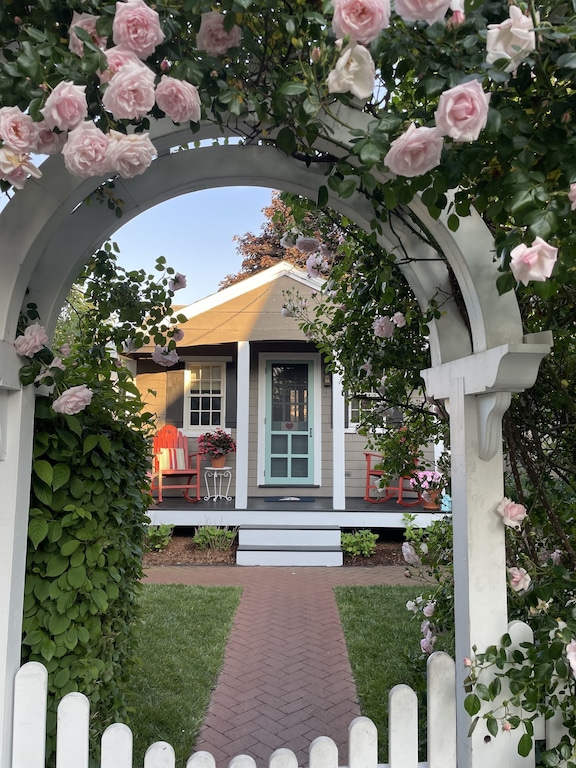 Are you looking for the perfect Provincetown VRBO to cozy up in with your favorite person? Or maybe you want a quaint cottage that's ideal for one? This is one of those Cape Cod VRBOs that can check both those boxes!
Located in a quiet Provincetown neighborhood, this could be the perfect retreat for one or two people who are looking for a peaceful place to rest and rejuvenate after a day exploring all that P-town has to offer!
---
---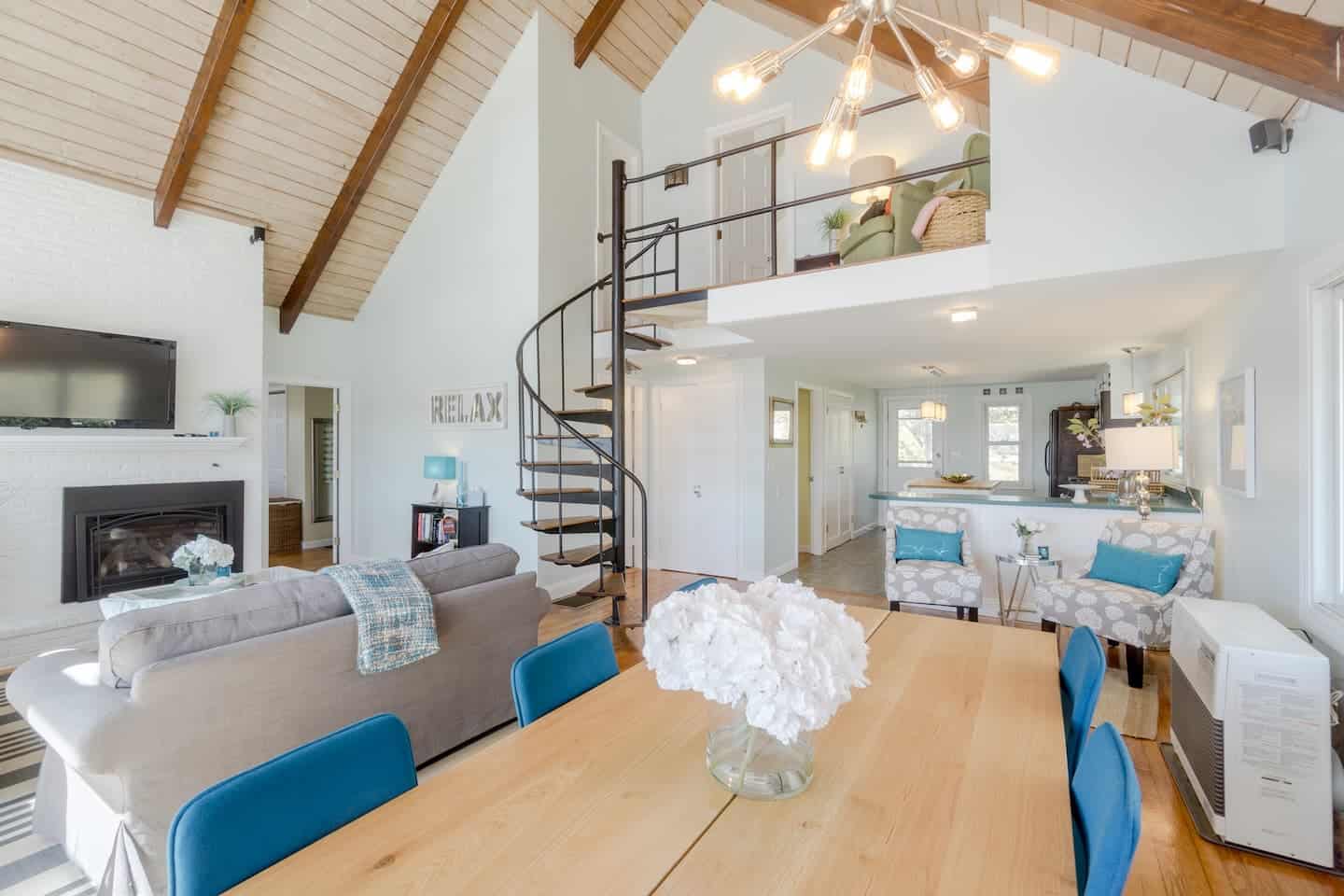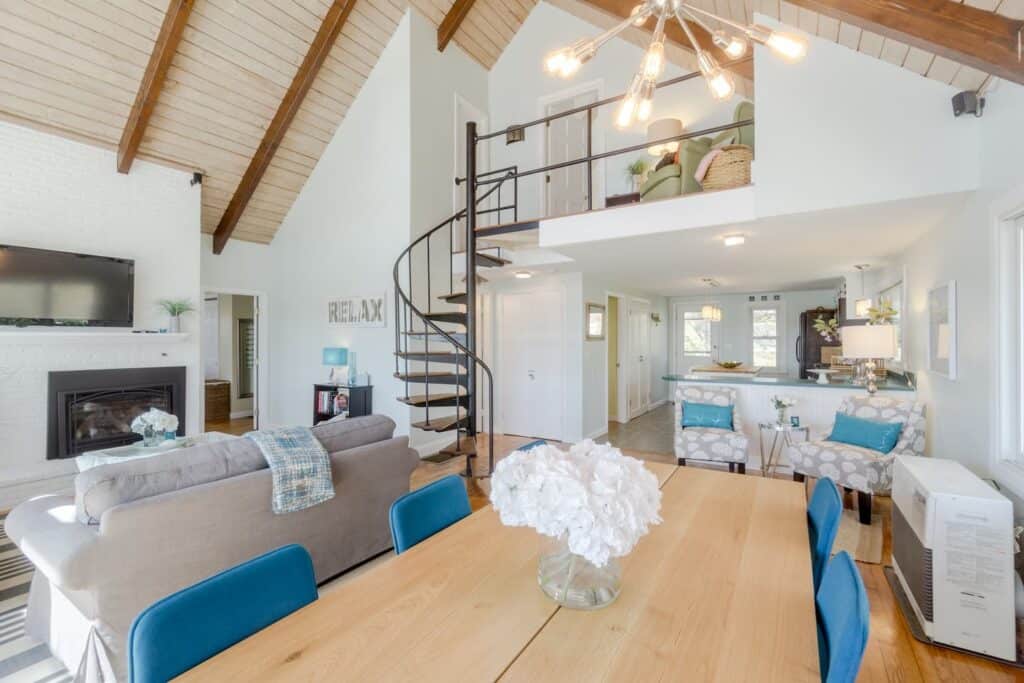 Next up is a waterfront home for seven that's run by a superhost in Yarmouth Port. Plus, it's pet friendly, so if you're traveling with your favorite furry friend, you're in luck!
Inside, there's a beautiful loft bedroom, high vaulted ceilings, a full kitchen, and a living space. There's even a fun little sunroom that's perfect for early morning sunrises! Don't forget about the private patio, either, with outdoor furniture.
This waterfront house is located right on Follins Bay and is a residential and quiet area. The host recommends you bring your own car or rent one because of its location.
---
---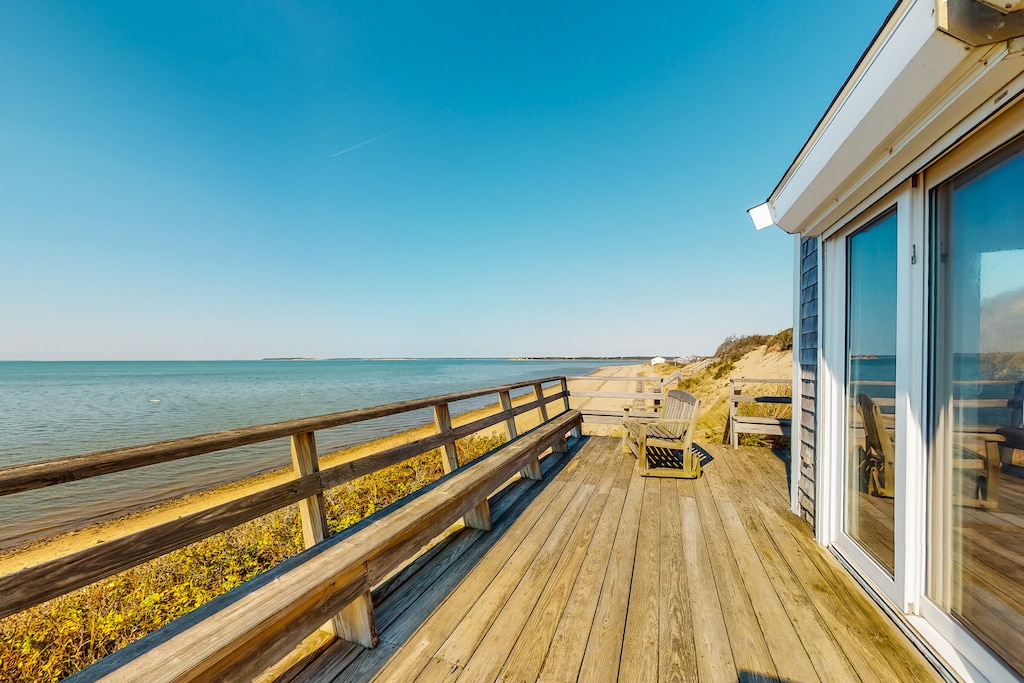 On the beach AND dog friendly Cape Cod VRBO? Heck yes!
You'll find all the amenities you might need, including use of two kayaks, and this is one of those Cape Cod vacation rentals that isn't situated right next to a neighbor, so you'll have a little seclusion. This VRBO sleeps up to 8 and has a max allowance of 4 dogs, so tell your friends and start planning your Cape Cod getaway today!
---
---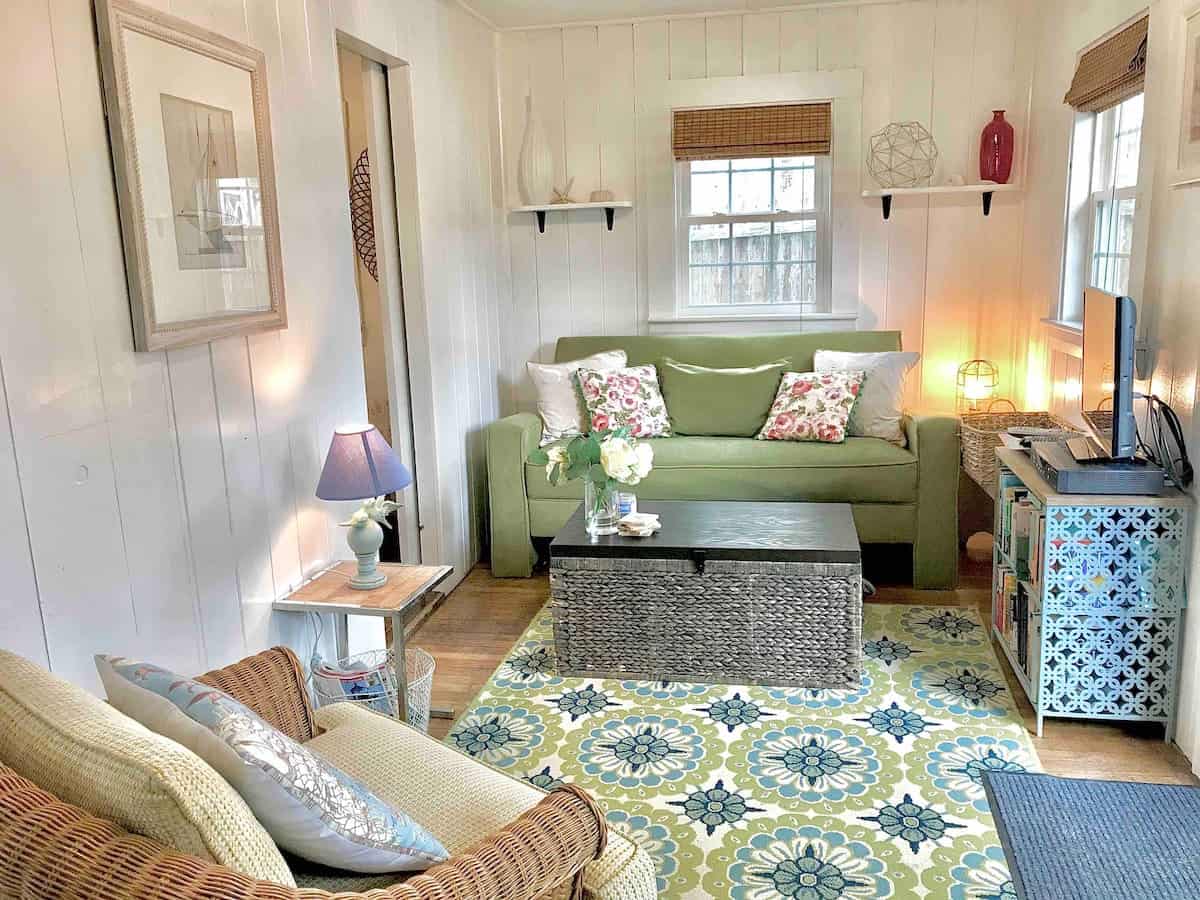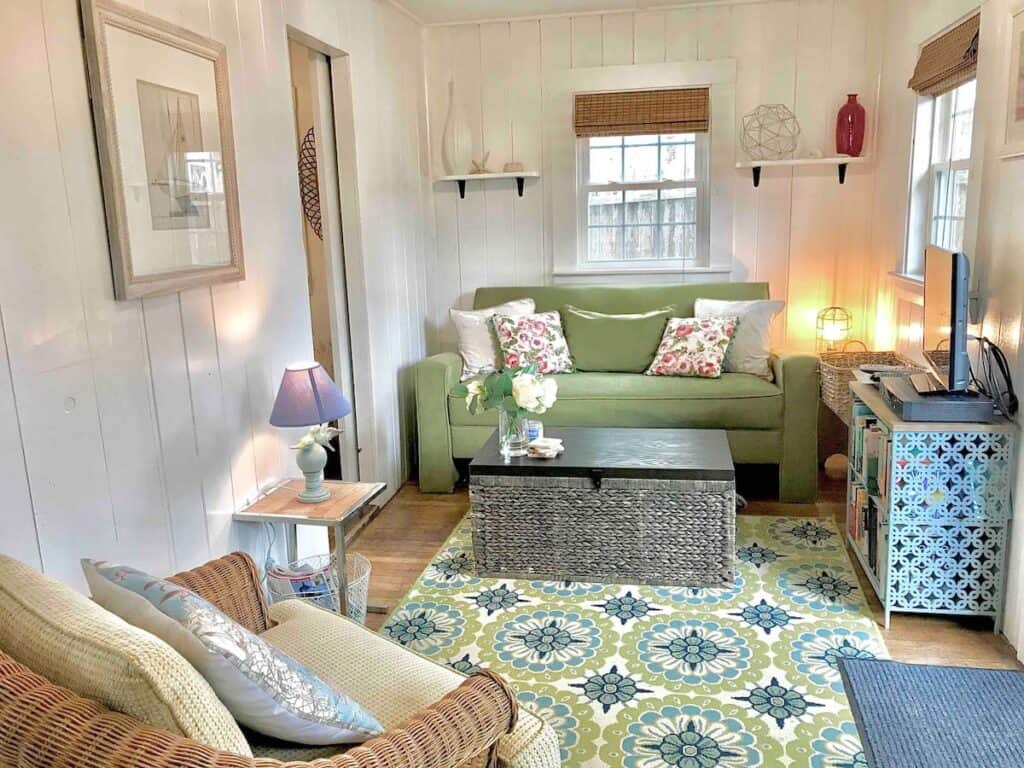 This tiny house in Dennis Port is the perfect weekend getaway accommodation for two! It's located near the beach and is only a half-mile away from Dennisport.
Inside, you can find a cute living space, a charming kitchen, a washer and dryer, and a bedroom, of course. While the accommodation itself may be tiny, the bright colors and windows make the space feel very open and welcoming.
The host absolutely loves the area where the home is, so if you have any questions about some fun things to do, just ask!
---
---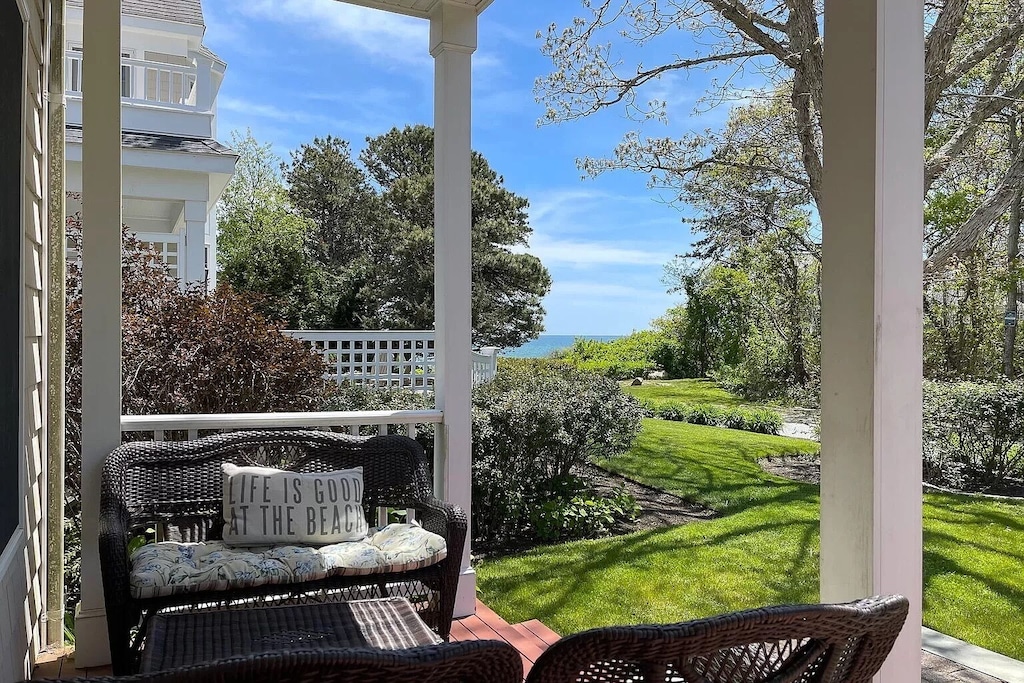 Okay, this Cape Cod vacation rental is perfect for family and friend get-togethers where you don't mind splurging a little! Freshly remodeled and renovated as of 2023, this Mashpee VRBO is fresh and modern while still retaining that classic Cape Cod feel.
Sleeping up to 8, there's plenty of room to spread out in this 2 bedroom, 3 bath with a finished basement Cape Cod VRBO, and one of it's best selling points is that there is a private neighborhood beach just a few hundred feet from the porch. It's basically a Cape Cod dream come true!
---
---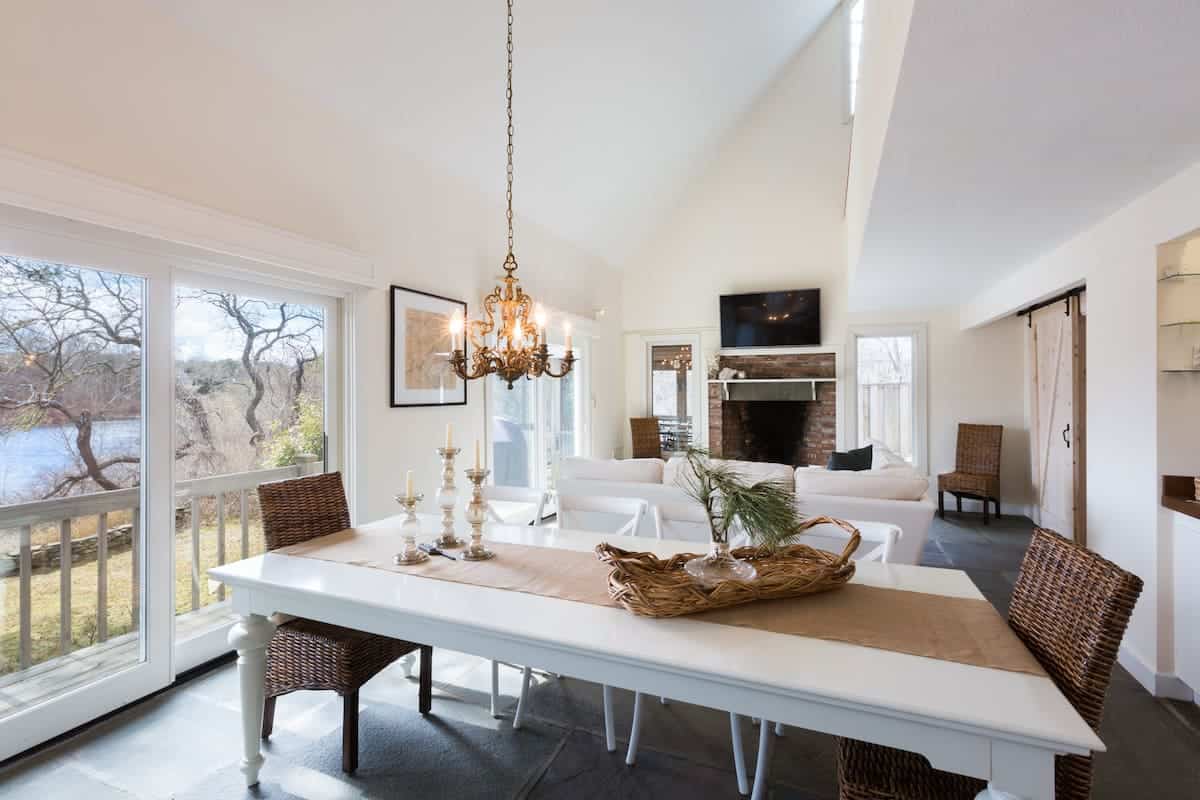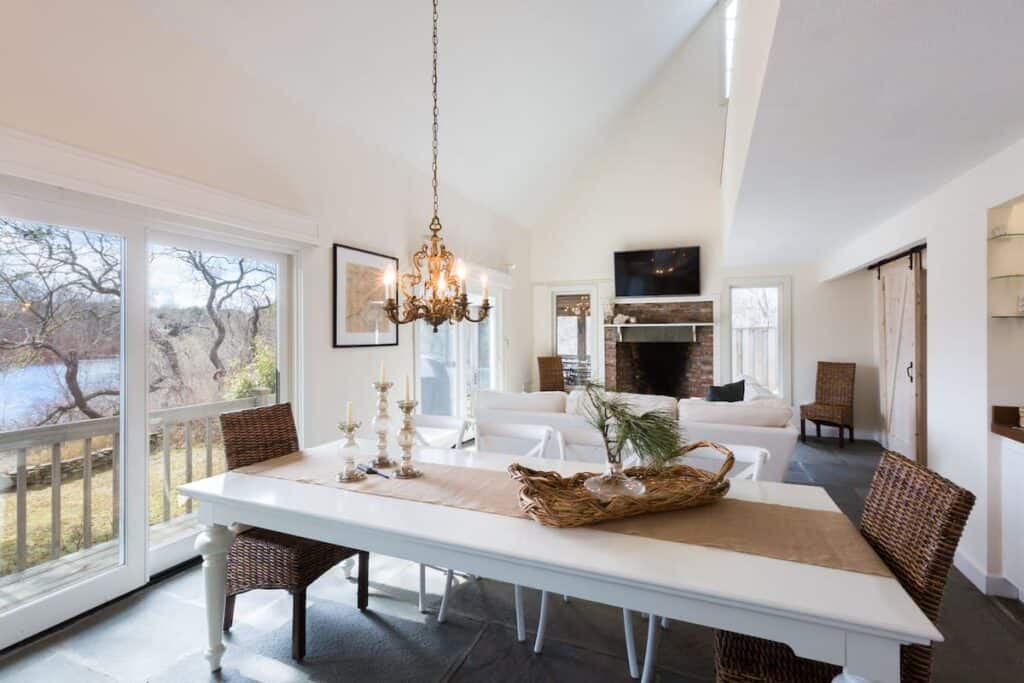 This modern waterfront getaway is located in Chatham and is run by a successful superhost! It's perfect for up to nine guests and is a huge, luxurious home.
The home is not short of amenities. Inside, find an open living area, desk, washer and dryer, huge dining room table, full kitchen, private jacuzzi, and three bedrooms. The house is also located on a decent amount of waterfront property with outdoor furniture so you can relax and take in the breathtaking view.
The open floor plan makes the home feel even larger. For a fun night, be sure to utilize the fire pit!
---
---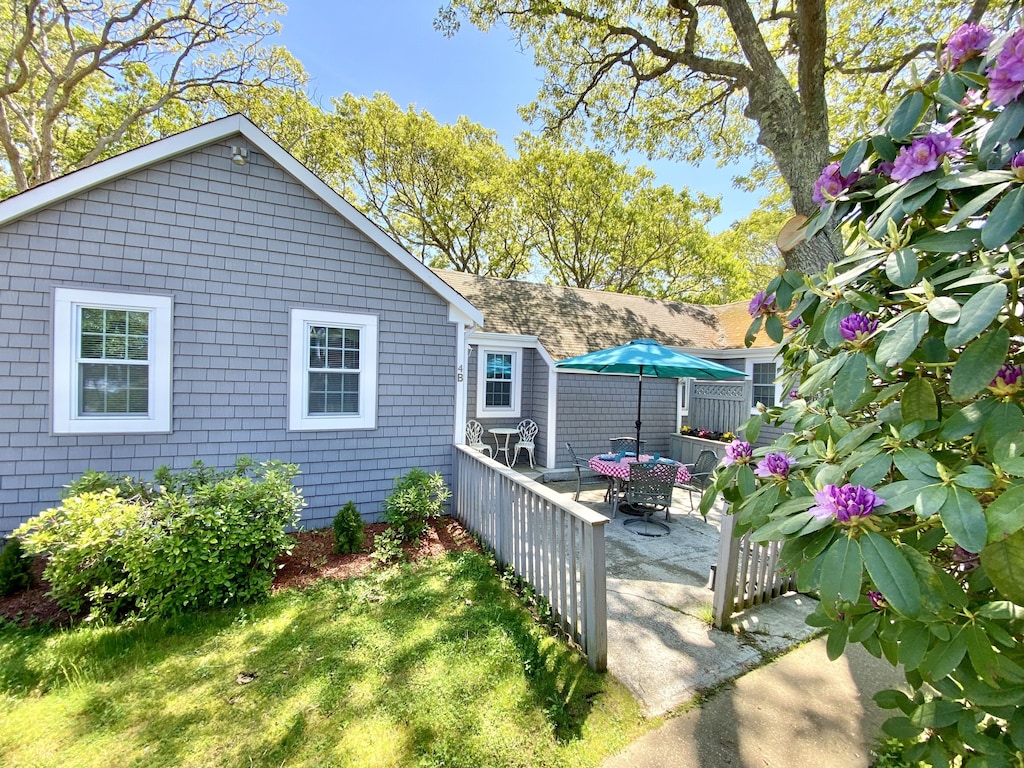 In this lovely Hyannis VRBO, heading to the beach is pretty easy… considering the beach is RIGHT THERE! Located in a quiet culdesac and sleeping up to 6, this would make for a lovely place to stay for a family on vacation in Cape Cod.
Not only does this vacation rental have all the amenities you might need like dishes and AC, but it also includes access to the neighborhood in ground pool!
---
---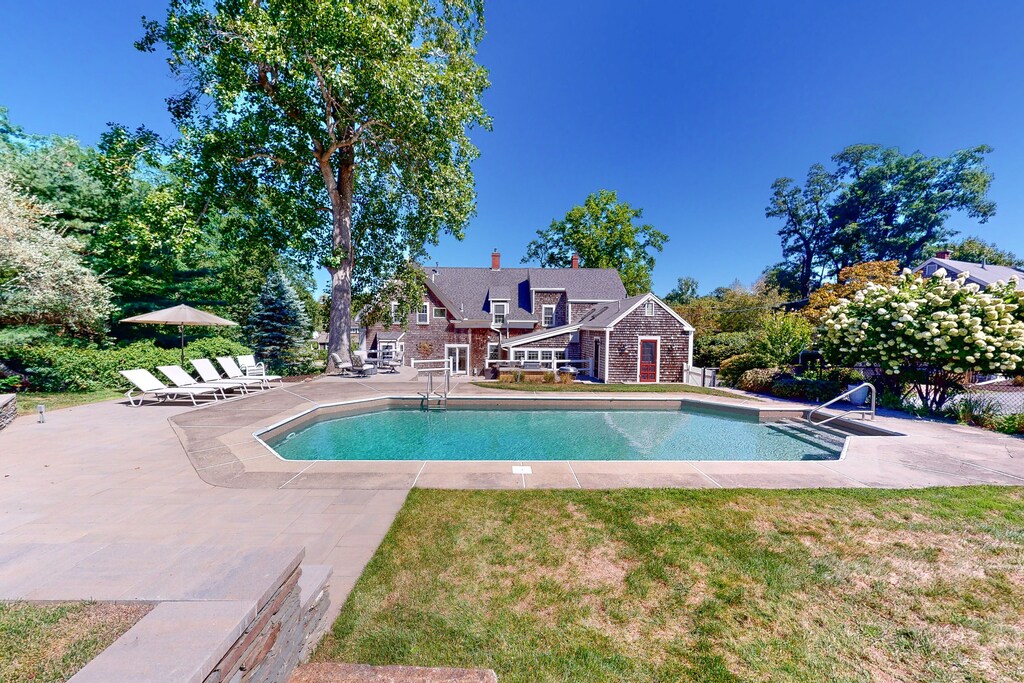 Are you looking for Cape Cod VRBOs that will accommodate the whole family or friend group? This East Sandwich vacation rental can sleep up to 12!
Situated on 2 acres, there is a main house and a cottage and amenities and onsite entertainment galore, including a pool table, inground swimming pool, tennis court, firepit, fully furnished game room, and so much more. This is an ideal place for a family or friends reunion in Cape Cod!
---
---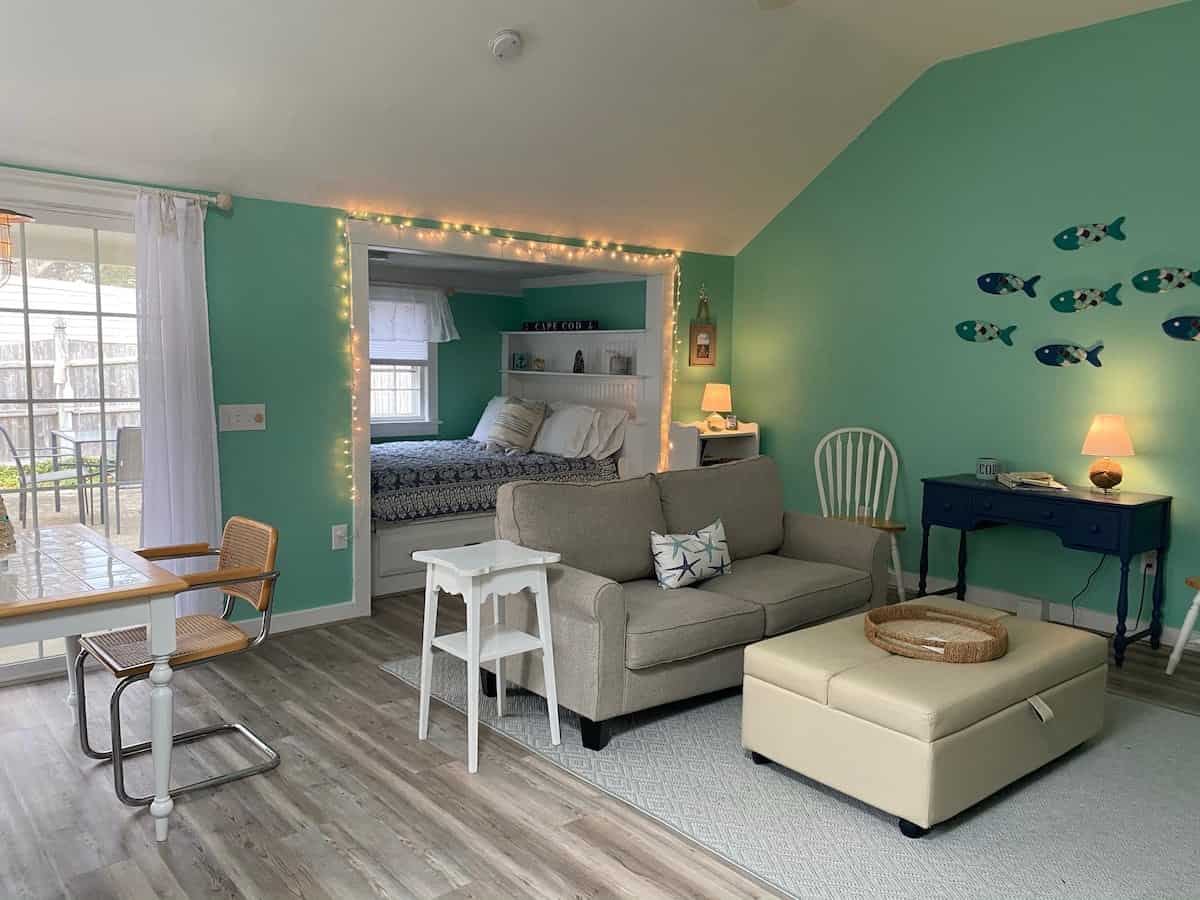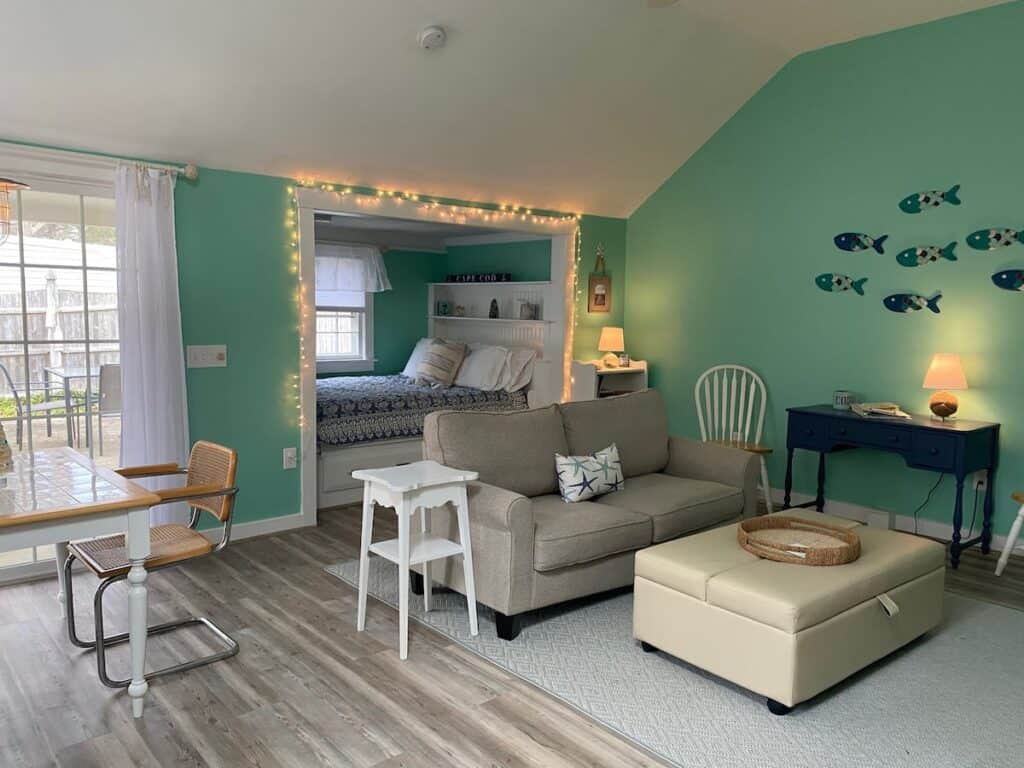 This South Yarmouth guest suite for two is an excellent studio. The space is incredibly unique, bright, and colorful. It has a lot of character for a tiny accommodation!
The guest suite boasts a kitchenette, Captain's bed, Keurig, BBQ grill, sofa, and more. There's even a private patio so that you can sip your morning cup of joe while watching the sunrise every morning.
It's located on one acre of property, so there's lots of land to go out and explore. There's even a Koi pond, and the hosts set up corn hole and golf in the summer so you can join in on some fun competition!
---
---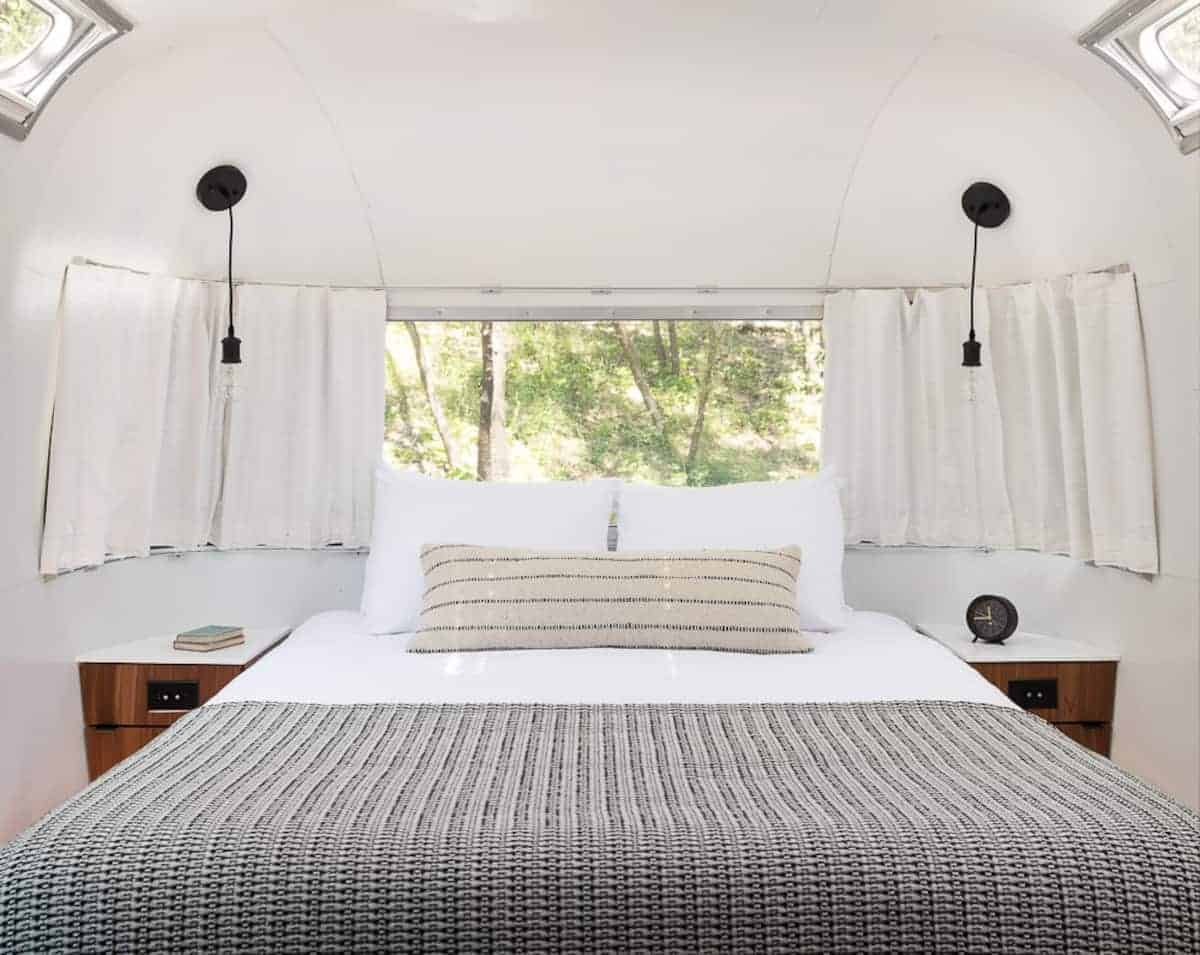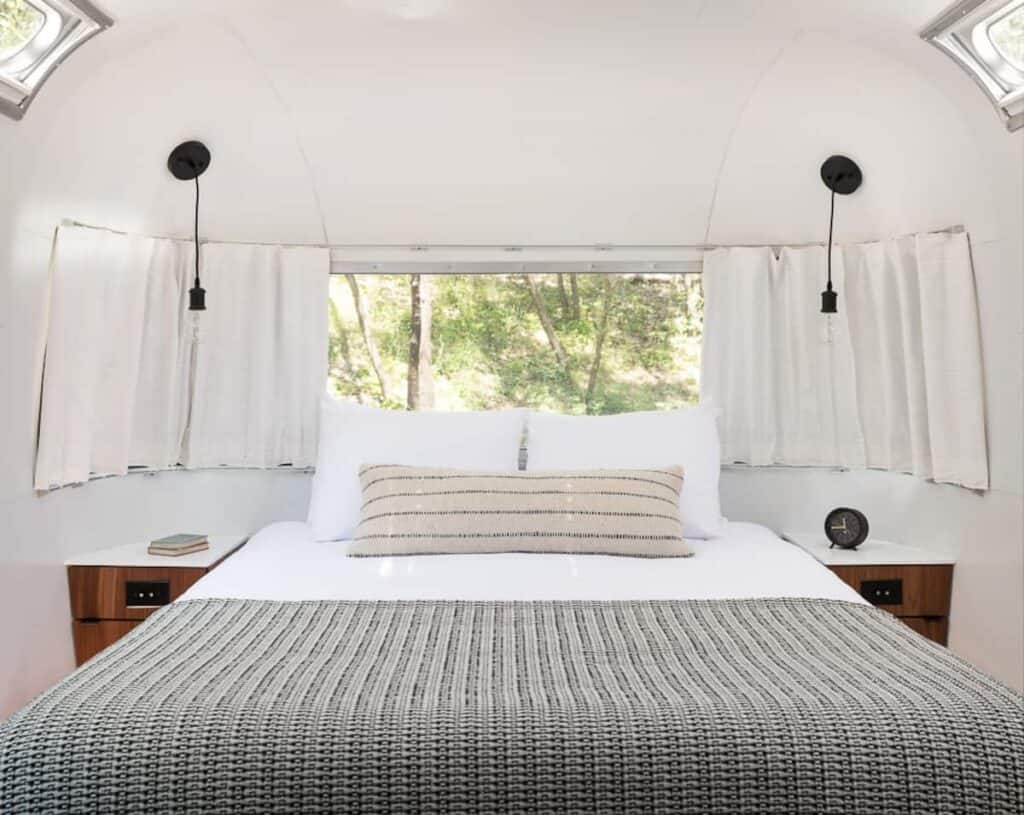 Last but not least on this list of the best Cape Code Airbnbs is another unique accommodation. You can stay in an Airstream suite!
The camper is suited for up to three guests at a time and is located in Falmouth. The location is only a 1.5-hour drive away from Boston, so you can even fly right into Boston Logan Airport if you're not from the area.
The interior of the Airstream is very modern and minimalistic. It's not what you'd think the inside of an Airstream looks like! There's a kitchenette, bathroom, patio, sitting area, and a bed with lots of bright windows.
---
---
---
Truly, there are so many unique and beautiful vacation rentals on Cape Cod, so you can't go wrong. Just make sure you book your Cape Cod VRBO or Airbnb well in advance, and you'll have the best trip ever!
---
Read these next:
Amazing Cape Cod Wineries You Must Visit ASAP
Where to Find the Best Lobster Roll in Cape Cod
When is the best time to visit Cape Cod?
10 Best Things to Do in Cape Cod With Kids
8 Best Cape Cod Bike Trails
---