*This site uses affiliate links; if you make a purchase through these, I may receive a small commission at no cost to you.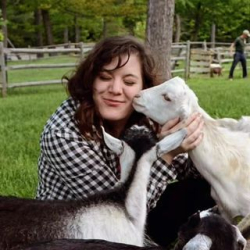 Latest posts by Amy Hartle
(see all)
Ready to check out all the Hocus Pocus filming locations? In Salem MA, you can! I've outlined the perfect Salem Hocus Pocus tour that you can do all on your own.
Like me, you may have grown up watching the 1993 Halloween classic Hocus Pocus. This hilarious film starring Bette Midler, Kathy Najimy, and Sarah Jessica Parker was a HUGE part of my childhood. And I still watch it almost every year.
As a child, Hocus Pocus made the town of Salem look like the epitome of fall and Halloween– which let's admit, it kind of is!
I had always wondered: where was Hocus Pocus filmed?
As it turns out, a vast majority of the scenes were shot on location right in Salem Massachusetts, and you can visit several of them today! While the remainder of the film's scenes were shot elsewhere or on a studio set, Salem boasts a half dozen or so Hocus Pocus filming locations in and around Salem.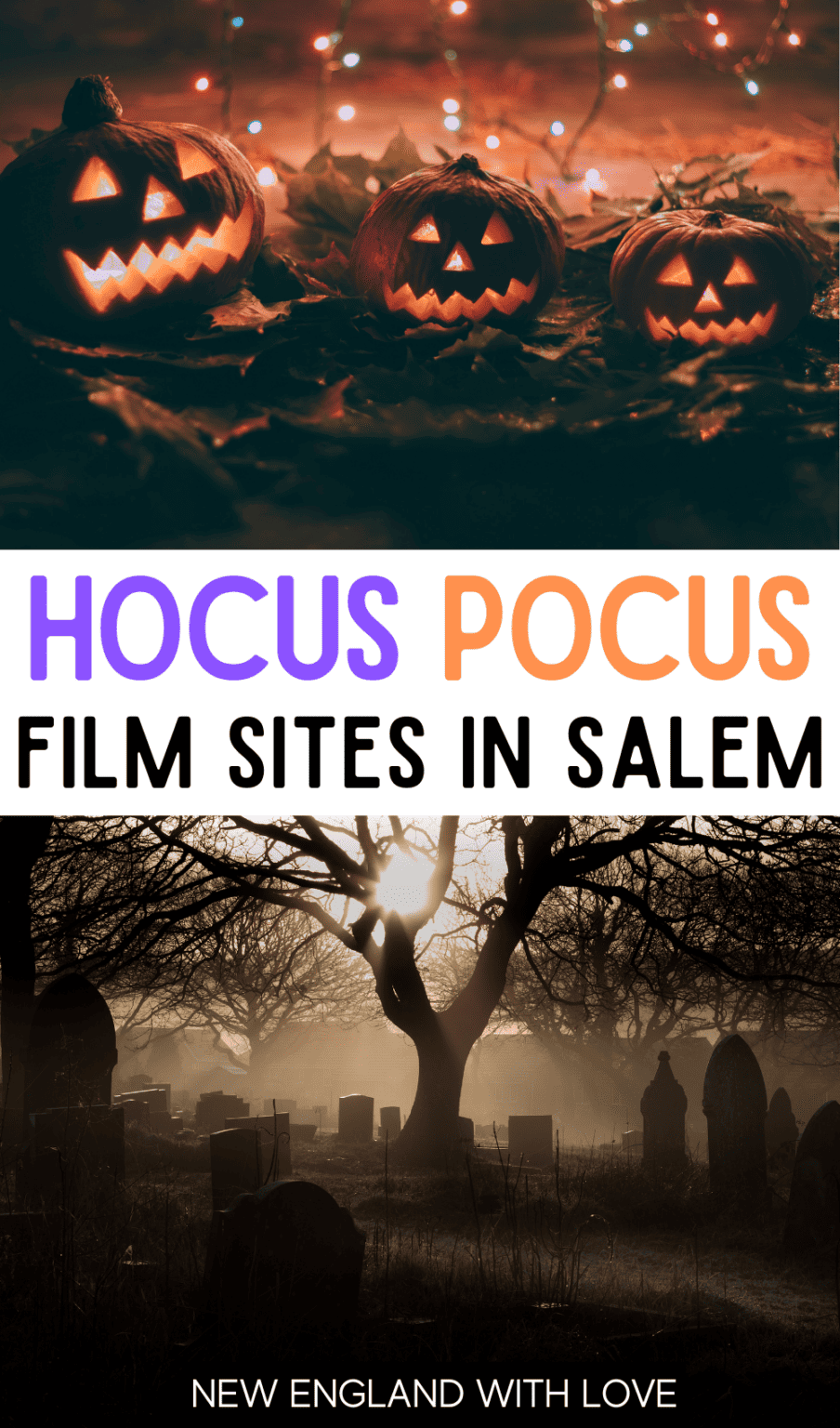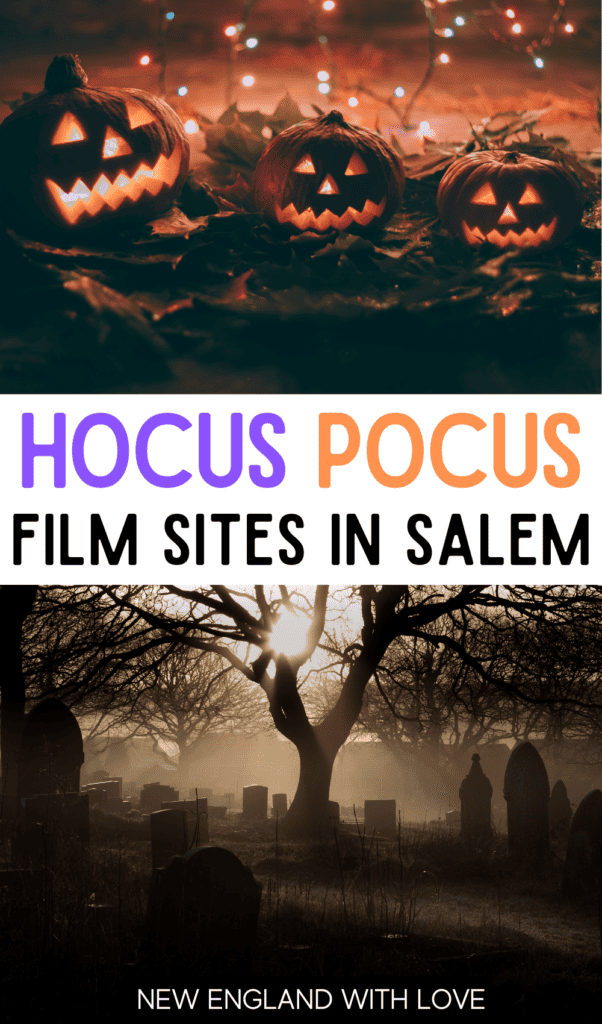 I traveled to Salem several years ago to find all of these filming spots, and now I'm sharing them with you so you know where and how to find them.
Ready? We fly!
PS don't forget to check out where Hocus Pocus 2 was filmed, as well! Hint: it's not Salem!
Hocus Pocus Filming Locations in Salem – How to Find Them All!
Dani & Max's House (with Iconic Tower!) – 4 Ocean Ave.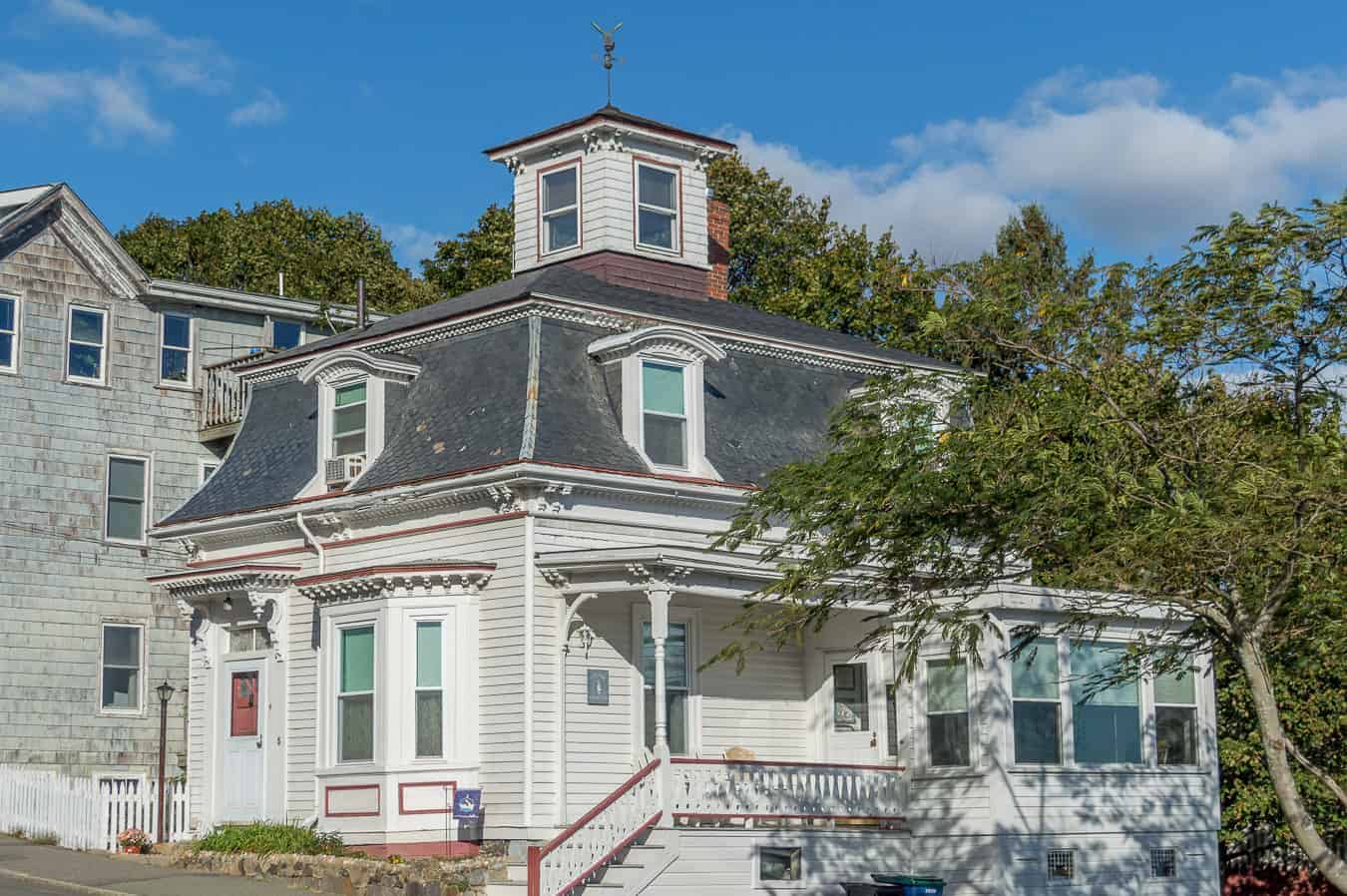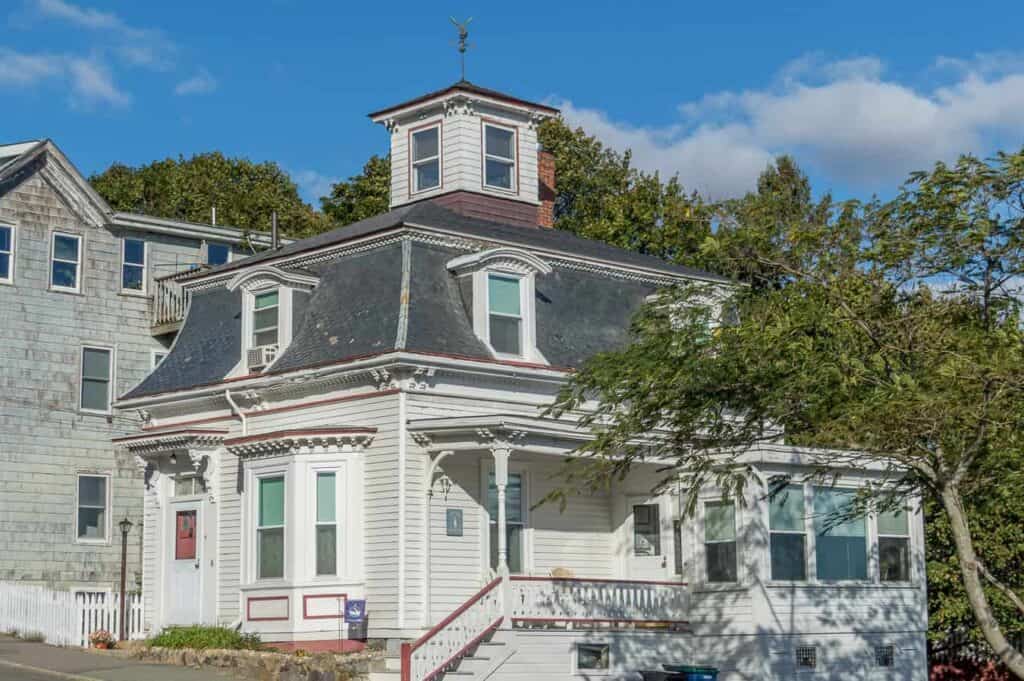 Max & Dani's house in Hocus Pocus is quintessentially New England. A few scenes take place here, including the witches' departure with a kidnapped Dani in tow.
Max's attic bedroom always seemed so cool to me as a kid, complete with his own tower. Why would he want to move back to California?!
The Hocus Pocus house location is very close to the water and can be found at 4 Ocean Avenue. (See map below).
If you're staying in Salem, this is not a very walkable spot as it's not located in the downtown, touristy area. Driving to the Max and Dani Hocus Pocus house is suggested.
As this is private property, please be respectful. We took our photo from across the street, and also parked along the seawall, out of the way of traffic.
The Cemetery – Old Burial Hill, Marblehead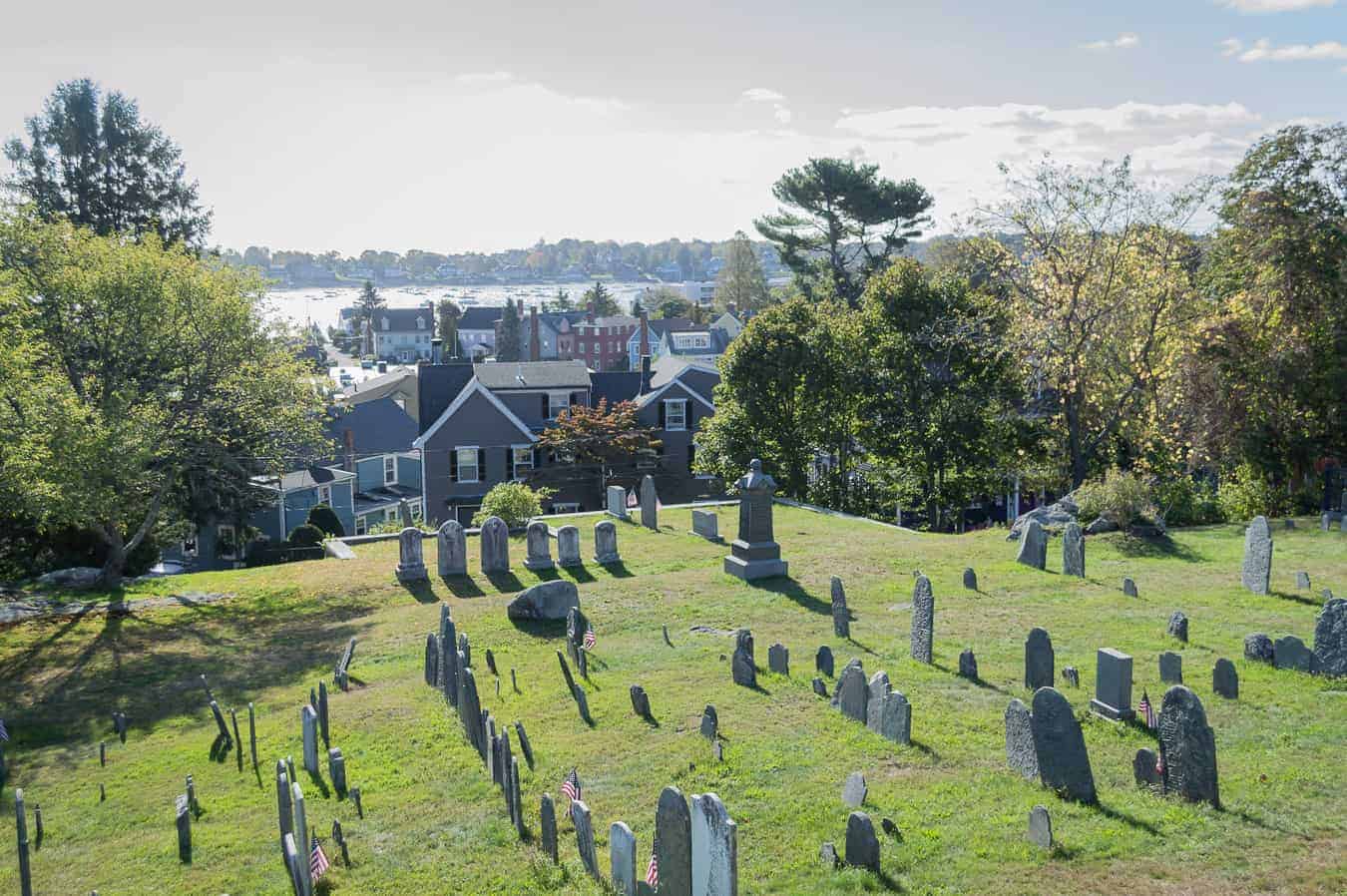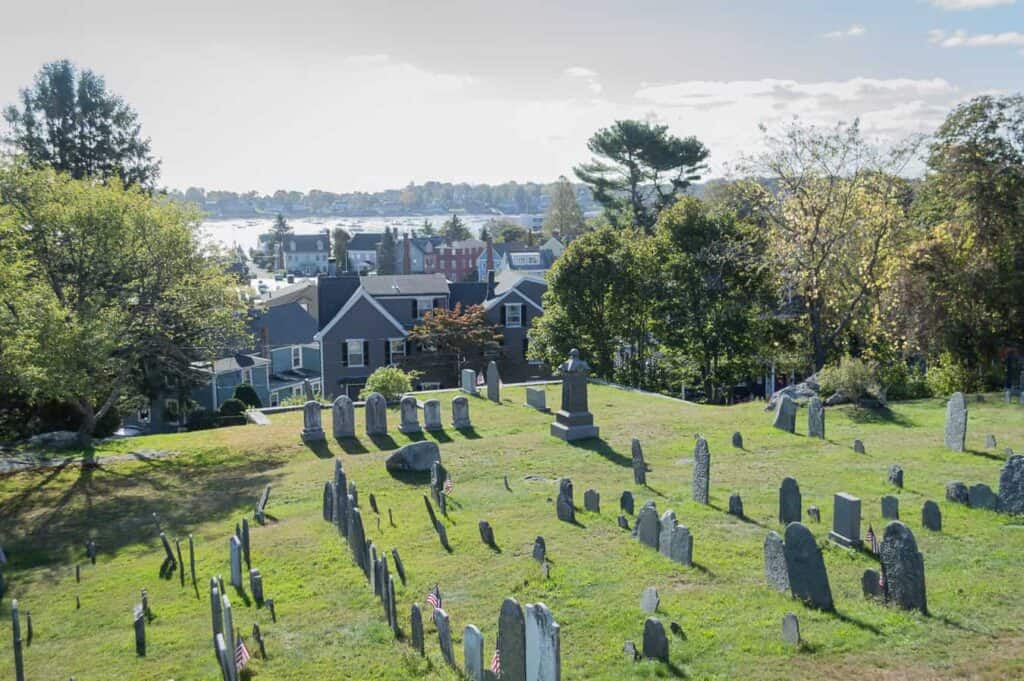 There are a few Hocus Pocus cemetery scenes. Early on, we see Max riding his bike through a cemetery filled with crisp, fallen leaves. He is stopped by the local bullies who steal his shoes and give him the nickname "Hollywood."
This scene was not filmed in Salem, but in nearby Marblehead. This is a good stop after seeing Max & Dani's Hocus Pocus house (above) as they are sort of in the same area.
The cemetery in Marblehead is called Old Burial Hill and is one of New England's oldest cemeteries. It is actually quite an impressive space in a beautiful location surrounded by quaint homes and views of the sea. Many graves here are very old.
There are some spots for street parking along the street below Old Burial Hill.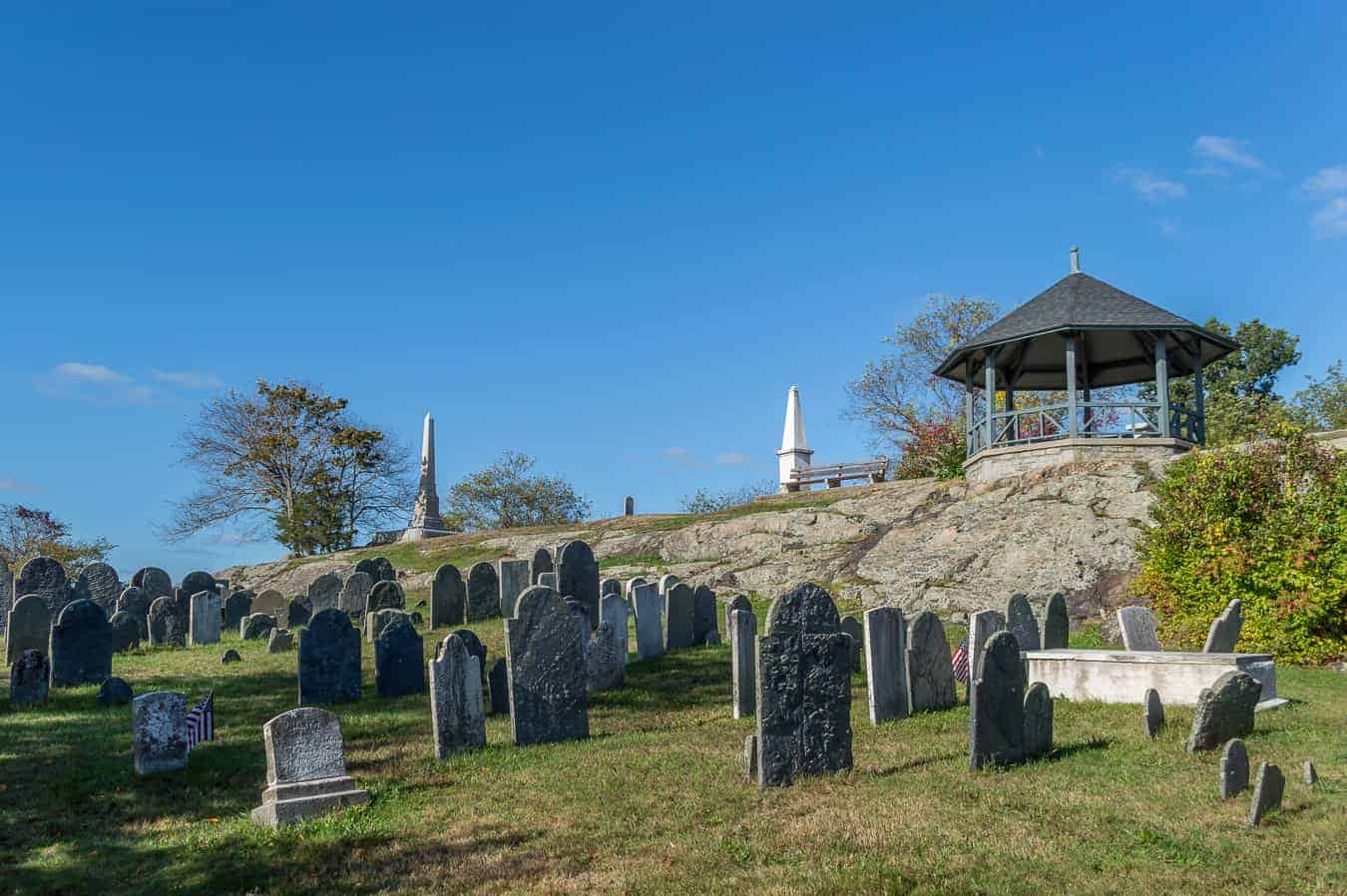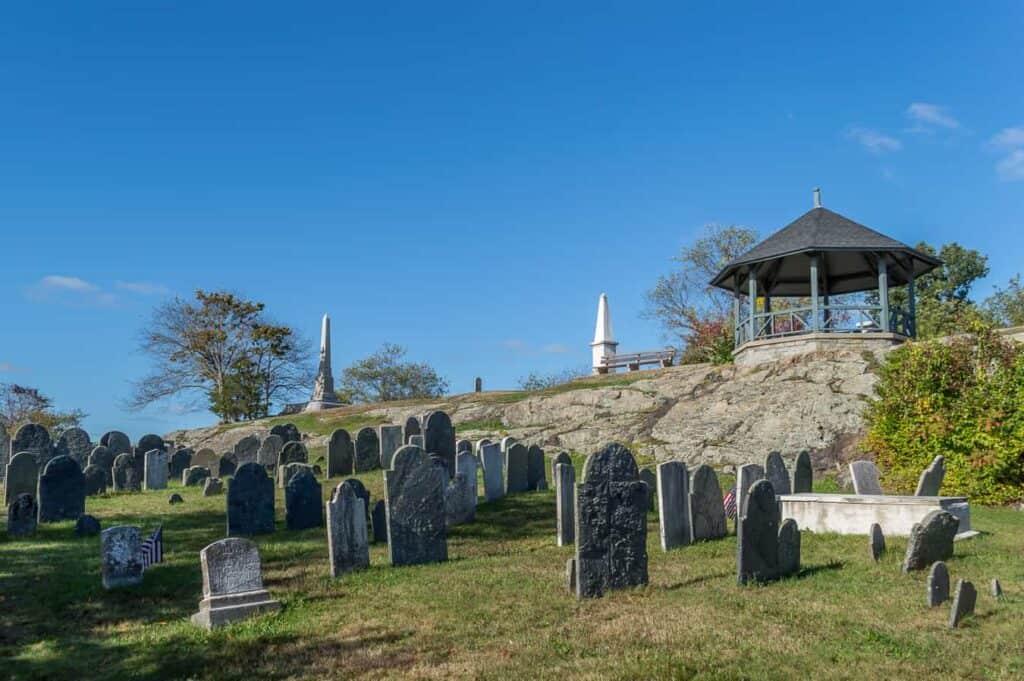 Thackery Binx House & Old Salem Village – 98 West Ave.
The opening scenes of Hocus Pocus take place in the 1600s and were filmed at your next stop: Salem's Pioneer Village.
This is a reconstruction of what the village may have originally looked like so many centuries ago.
It's a unique place to visit, though it has limited hours. In 2023, the village is open on Saturdays and Sundays from 12-4 from June 10-October 29 only!
Keep your eyes peeled for a black cat, maybe?
You can find Salem's Pioneer Village at 98 West Ave.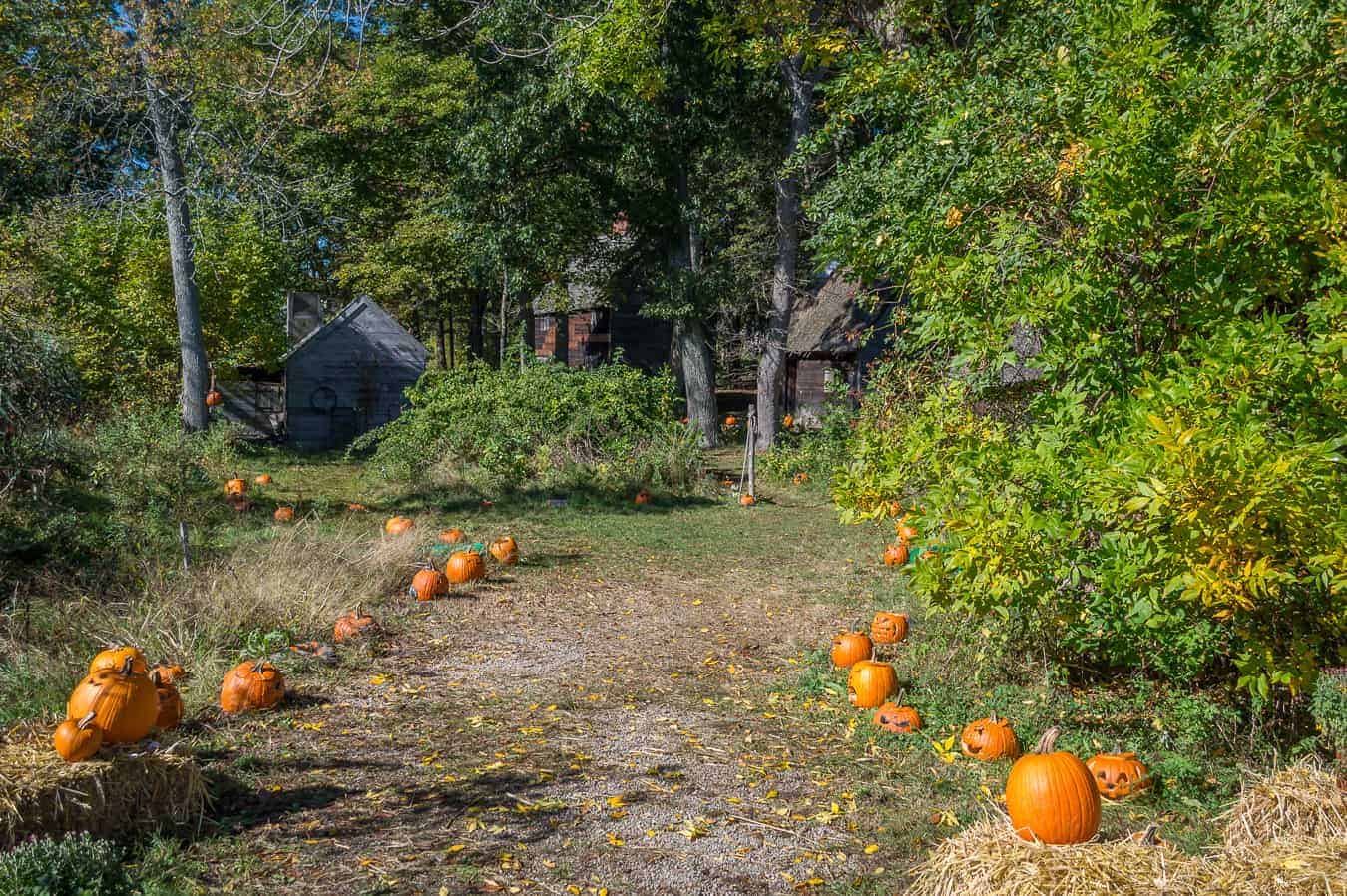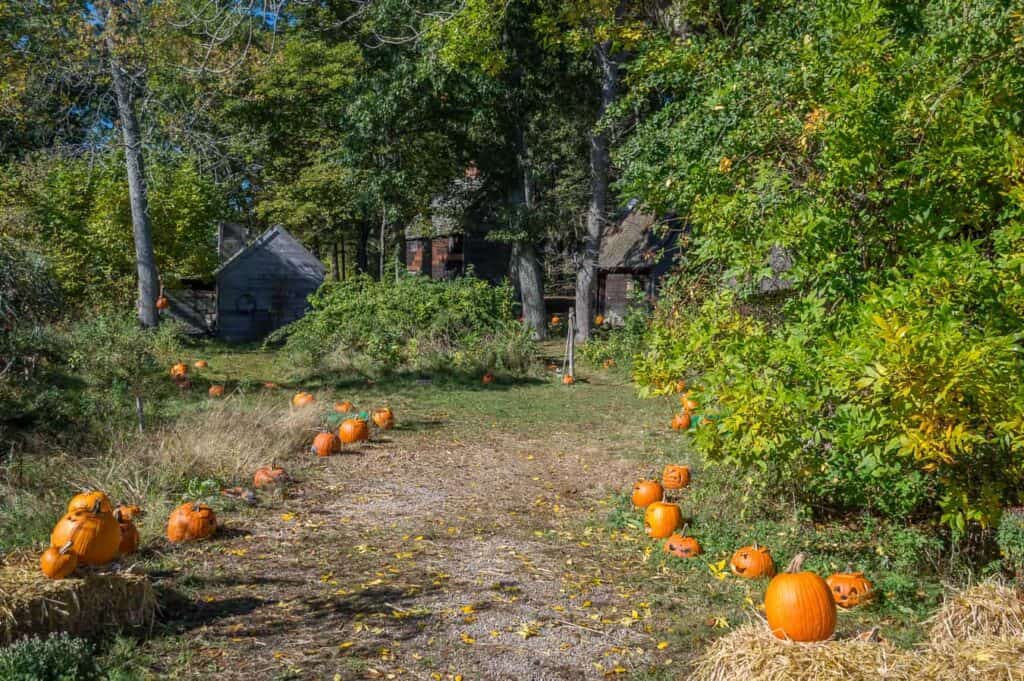 The Salem Sanderson sisters' house seems to have been a set created entirely for the film. While you may not be able to visit that mystical cottage, it is easy to imagine it from inside Salem Pioneer Village.
Plenty of other historic sites around town may also remind you of the Hocus Pocus witch house, including the home of witch trials judge Jonathan Corwin, known today as "The Witch House."
The Halloween Party at Town Hall – Salem Old Town Hall, 32 Derby Square.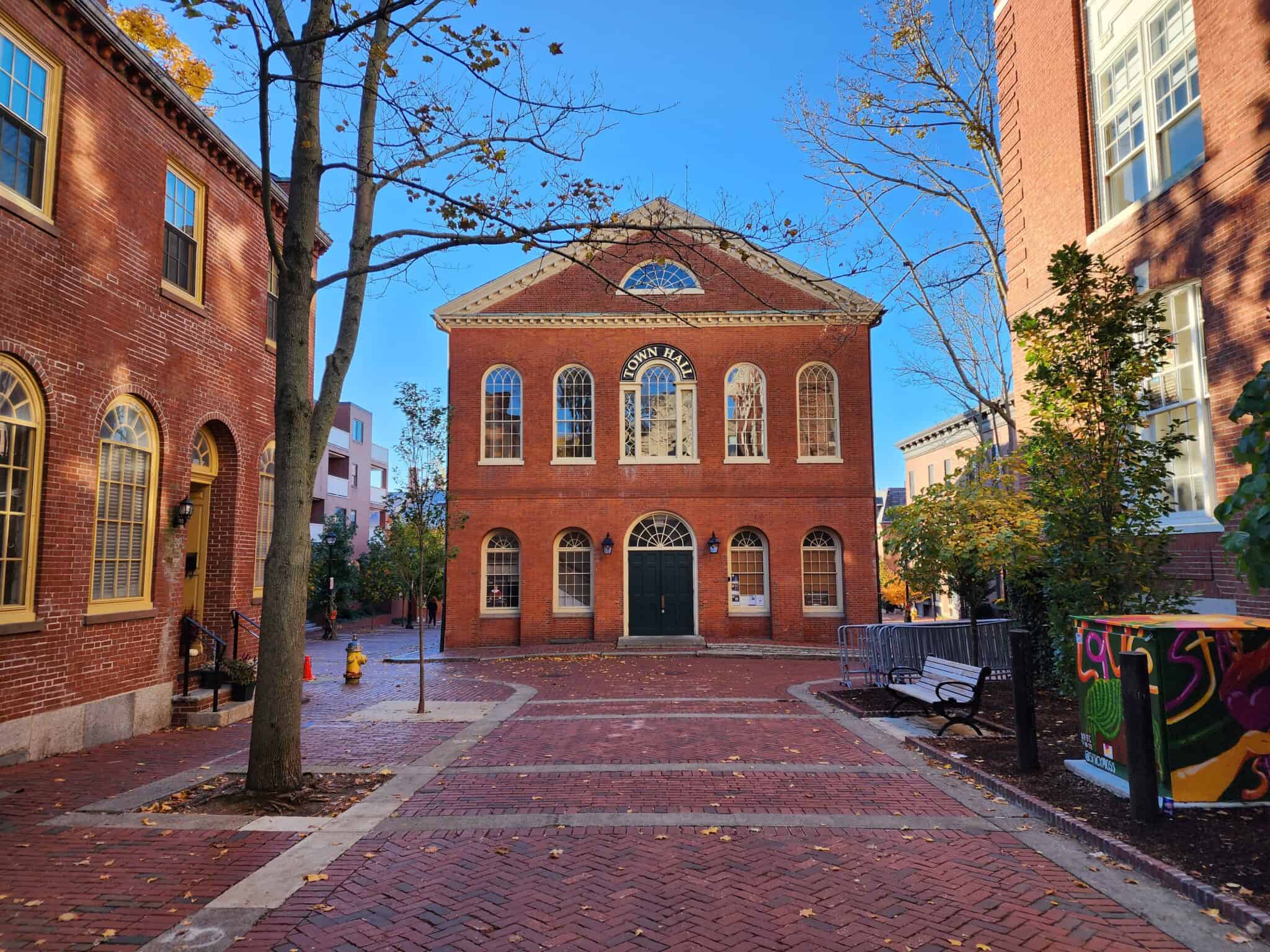 When the witches come back from the dead, Dani, Max, and Allison rush to Salem MA Town Hall, where their parents are in the midst of Halloween revelry. The Halloween party they are attending seems absolutely awesome, by the way, even as a kid I wanted to go!
The Town Hall Hocus Pocus scene is famous for Bette's killer performance of "I Put a Spell on You."
It's super easy to find this Hocus Pocus location when visiting Salem, as it's right in the heart of town. Just steps away from some of Salem's best shops, tours, and main streets, you'll find the Old Town Hall at 32 Derby Square.
I'm sure you'll remember the exhausted guests pouring out the doors after midnight—when Winifred's dancing spell finally breaks.
Where Max Flirts with Allison – Salem Common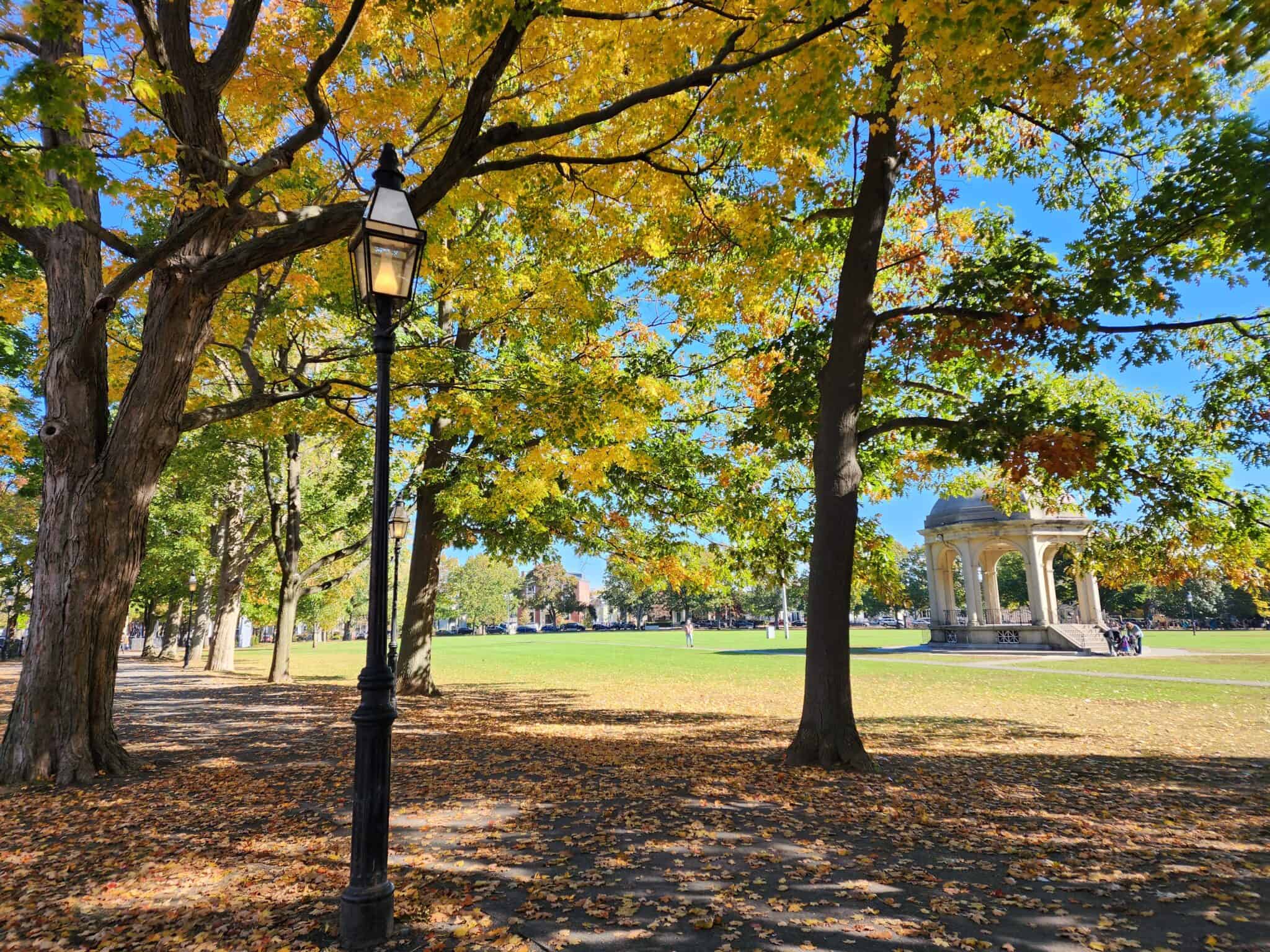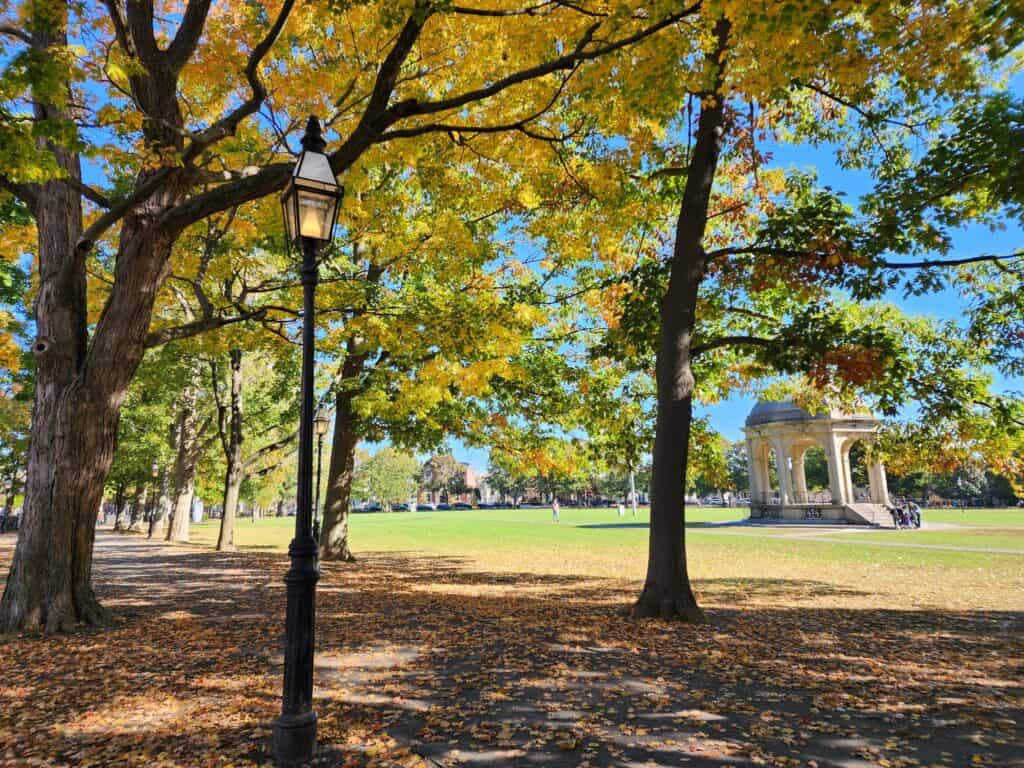 Stop by Salem Common during your self-guided Hocus Pocus walking tour. Not only is it a pretty, quiet place to relax for awhile, there are a couple of Hocus Pocus filming locations right here.
Somewhere within the park, the initial "flirting" scene between Allison and Max was filmed. In this scene, Max gives Allison his phone number, which she returns to him (Trick-or-treat!), since she's not interested in his lack of belief in the Sanderson Sisters.
In his words: "It's just a bunch of Hocus Pocus!"
A self-guided tour around the Salem Common is sure to bring back lots of nostalgia for those of us who freaking ADORED this scene as kids!
The Hocus Pocus High School – Phillips Elementary School, South Washington Square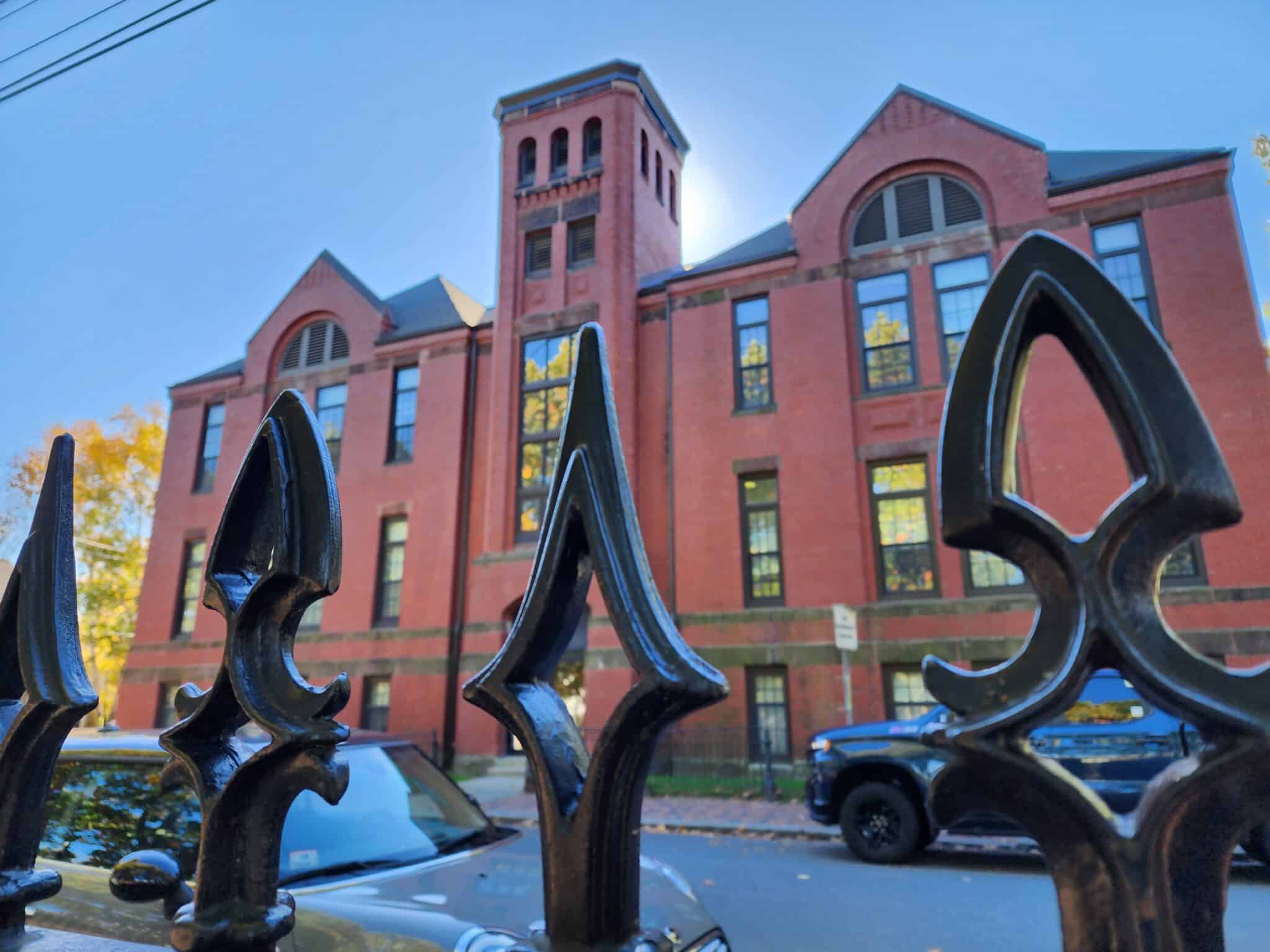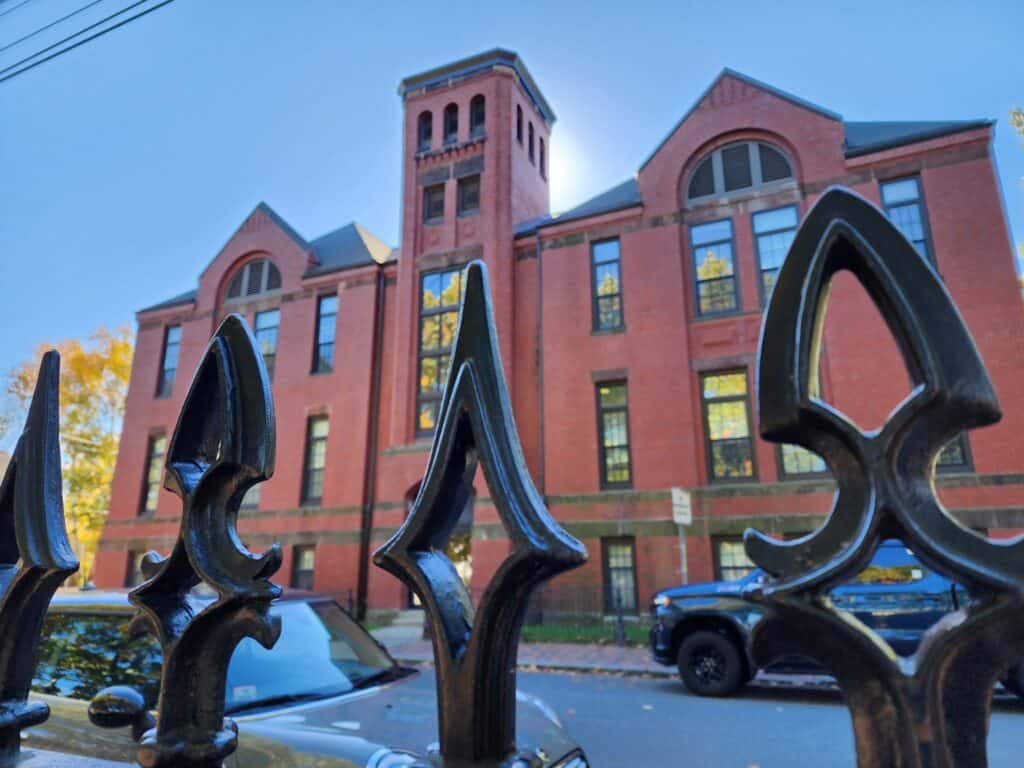 Just off of the Common you will spot the high school in Hocus Pocus. ('Tis a prison for children!)
This is a spot where the children lure the witches in their hopes of getting rid of them once and for all. The exterior of the school is immediately recognizable, as is the tall tower or "chimney" which figures heavily into the scene.
Read Next: Top 25 Things to Do in Salem MA with Kids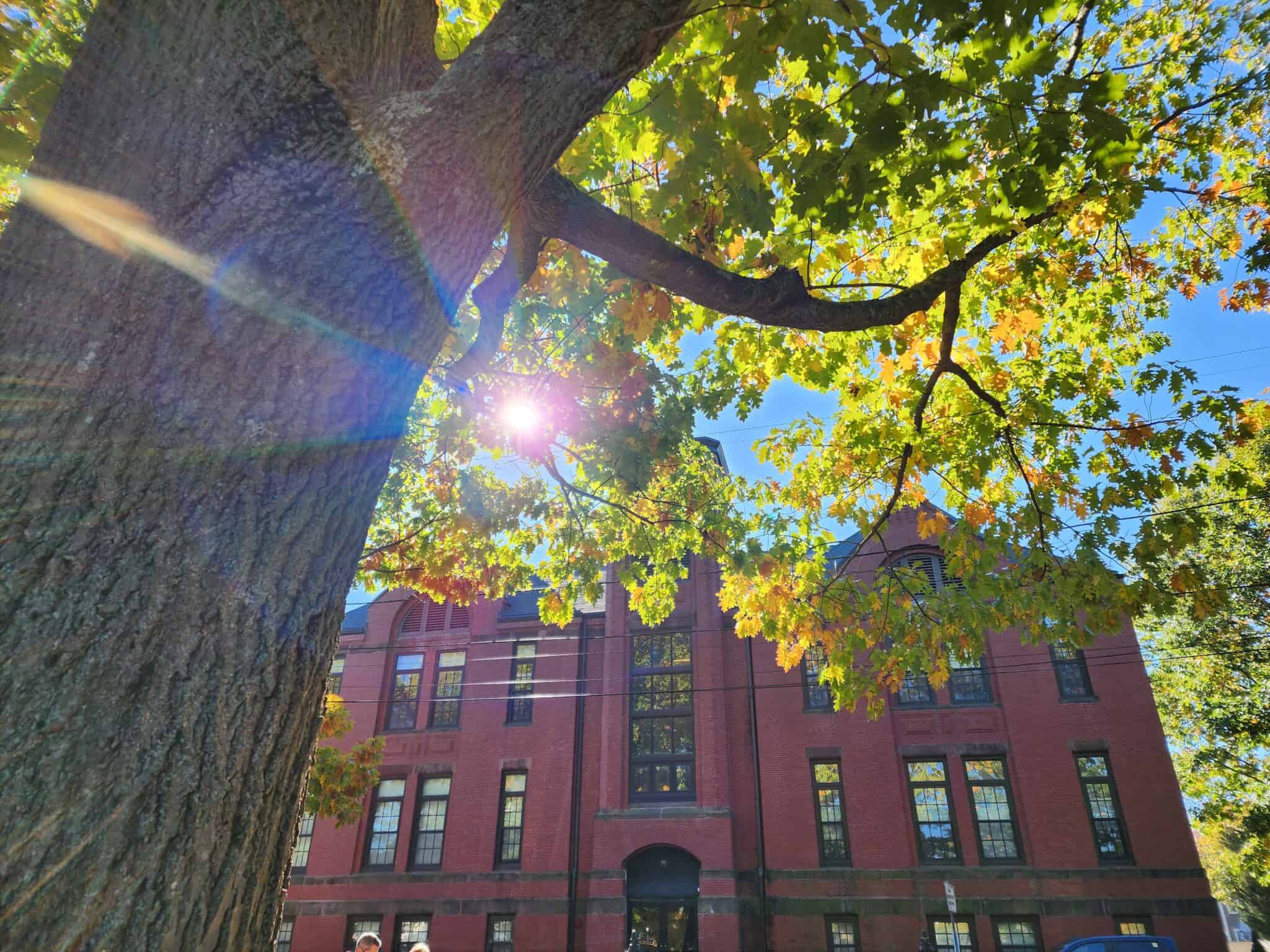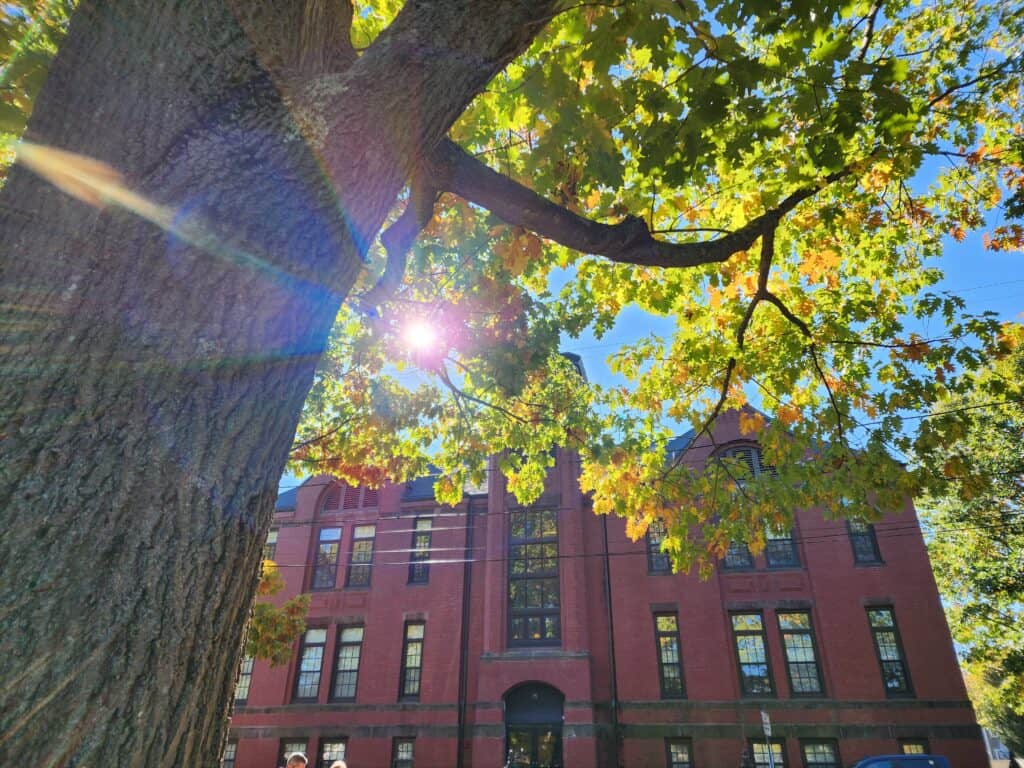 It's hard to see this school as a spooky spot in the beautiful light of a crisp fall afternoon!
Allison's House – The Ropes Mansion, 318 Essex Street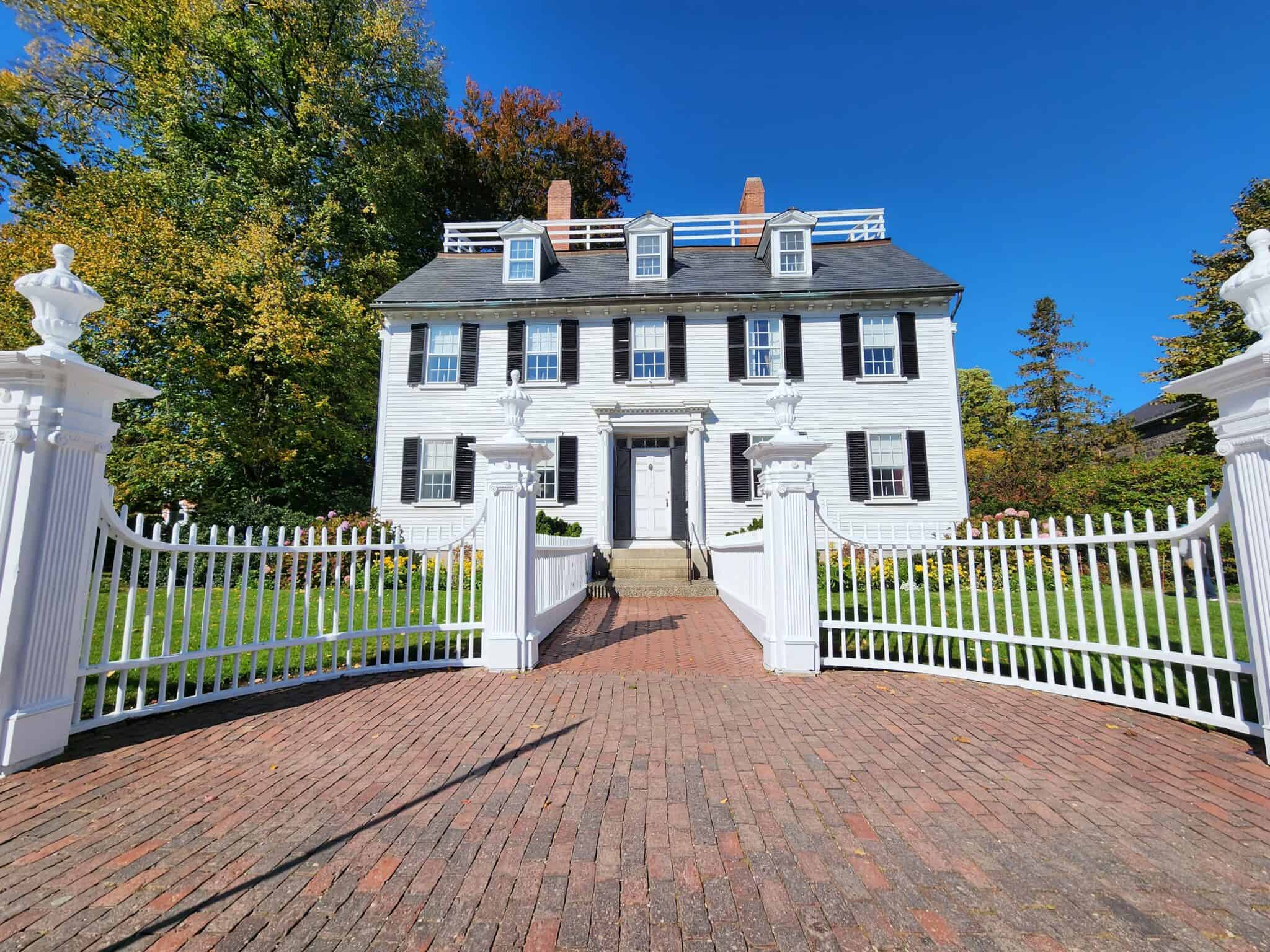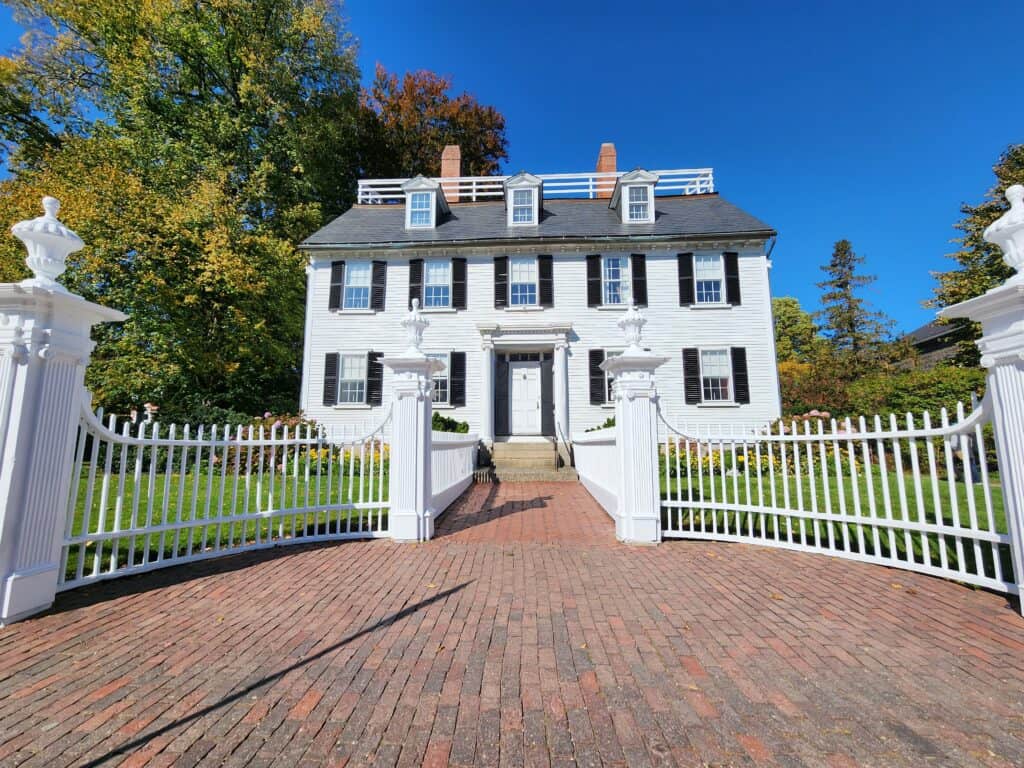 Finally, the last stop on your tour of Hocus Pocus filming locations is The Ropes Mansion.
his gorgeous historic home served as Allison's house in Hocus Pocus. Max & Dani arrive to Allison's house when trick-or-treating and expect that they'll bob for apples. Instead, they find Max's crush Allison inside giving out the candy.
The Ropes Mansion is gorgeous in and of itself and has a lovely garden outside as well. The building is part of the Peabody Essex Museum.
After you stop by Allison's Hocus Pocus house at 318 Essex Street, you can head a few doors down to the Witch House museum. The spooky explorations can continue, as Salem is filled with history and mystery, and there's so many cool things to see and do while you're there.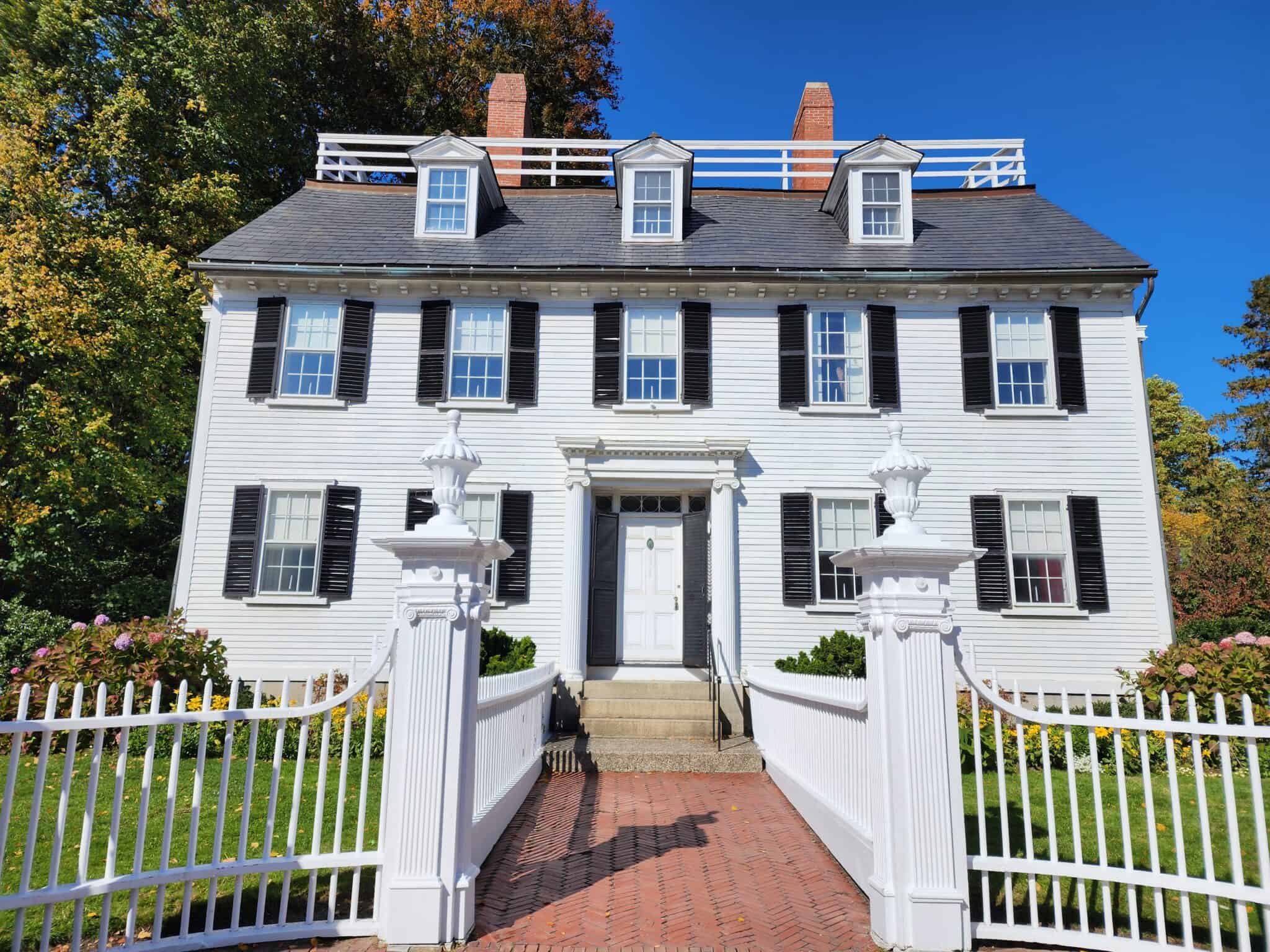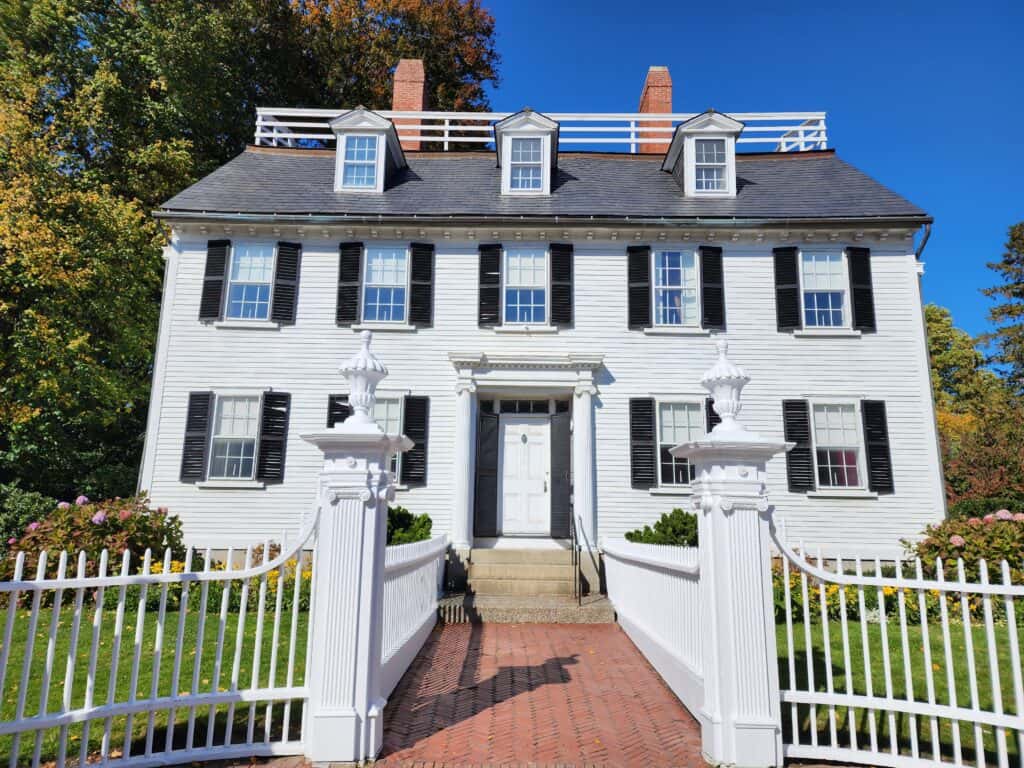 Now the next time you watch Hocus Pocus, you can say, "I've been there!!!" Have fun scoping out Hocus Pocus spots in Salem MA, and enjoy your time in this cool Massachusetts town.
If you'd like to get into the spooky spirit in the Witch City, consider doing one of the many high rated ghost and walking tours that are so popular.
There are several haunted places in Salem you can visit directly if you're interested in exploring real-life haunts. There are even haunted hotels where you can stay overnight if that's your thing!
Salem is always one of our favorite places to visit in Massachusetts, so if you haven't been yet, I suggest adding it to your must visit list sooner rather than later! There's just nothing quite like seeing this witchy town for yourself.
PS check out this local Salem events calendar if you're looking for things to do in Salem, MA today or what to do in Salem this weekend!
---
You might also like:
5 Best Pet Friendly Hotels in Salem MA to Book
How to Take the Perfect Day Trip to Salem, Massachusetts
---
Ps: For your DIY Hocus Pocus Salem tour, use the map below to help you find the Hocus Pocus movie spots in Salem!
---
Pin this post to save for later!