Salem, Massachusetts is a city with a long and storied history, most infamous for its tragic witch trials of 1692. With such a history, it's no surprise that there are many haunted spaces and spooky places to visit, including a few haunted hotels in Salem MA.
It's interesting to read about haunted places that are known for supernatural happenings and to go on ghost tours at some of these spots, but it takes a whole other level of bravery to actually stay the night in one of them!
Are you that person? Then perhaps one of these 5 most haunted hotels in Salem MA might be on your list of places to stay!
If you're not looking for haunted places to stay in Salem, don't worry! There are plenty of cool hotels and vacation rentals that do not come with reports of supernatural activity.
Haunted Hotels in Salem MA
Hawthorne Hotel
18 Washington Square W, Salem, MA 01970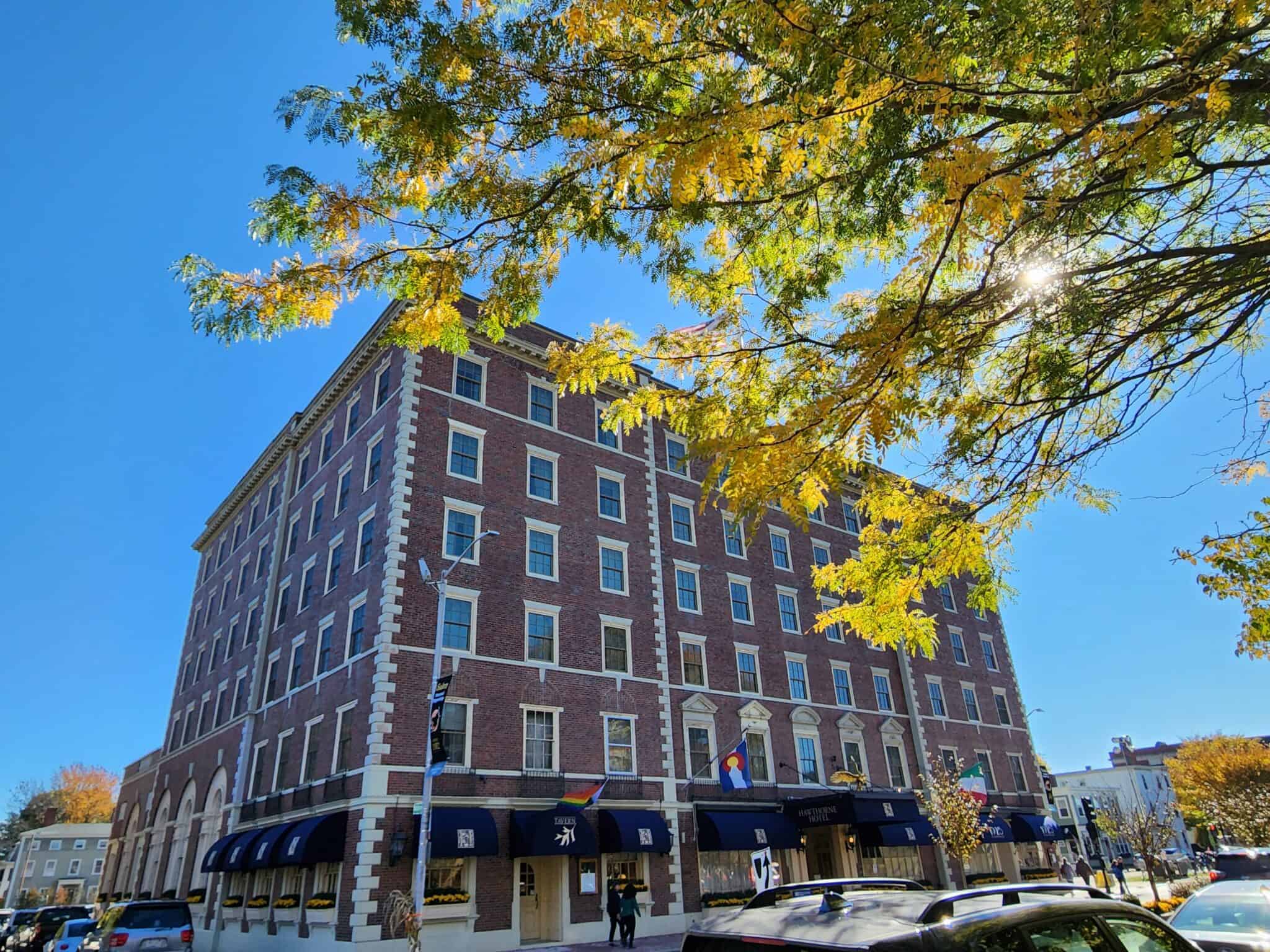 The Hawthorne Hotel is not just one of the most well-known haunted hotels in Salem, it is also said to be one of the most haunted hotels in America. It opened its doors in 1925 and is named after "The Scarlet Letter" author Nathaniel Hawthorne. Located in downtown Salem, this is a very popular Salem place to stay, with one of the best restaurants in town and very pet friendly policies.
In fact, it's one of the best pet friendly hotels in Salem!
However, The Hawthorne Hotel in Salem is said to be haunted by several ghosts, including a woman in a long white gown. There have also been reports of doors opening and closing on their own and mysterious footsteps; ghost hunters often request rooms 325 and 612.
It's also home to one of the tastiest breakfasts in Salem!
Click Here to Check Prices & Book!
Daniels House Bed and Breakfast
1 Daniels St, Salem, MA 01970
One of the oldest haunted houses in Salem, the Daniels House Bed and Breakfast was built in 1667. This gorgeous historic property has been beautifully maintained and restored and is a lovely Salem B&B with lovely antiques and Colonial-era architectural features like open hearth fireplaces.
Daniels House B&B is said to be haunted by a male ghost, often appearing in full Puritan dress, a woman dressed in period clothes that takes a fall down a staircase, and a cat that appears quite real until it vanishes in mid-air right before your eyes! Guests have also reported hearing the sounds of footsteps and doors opening and closing.
If you'd rather not stay the night, you can also opt for taking one of the multiple high-rated tours of this haunted Salem inn that the home offers!
Click Here to Check Prices & Book!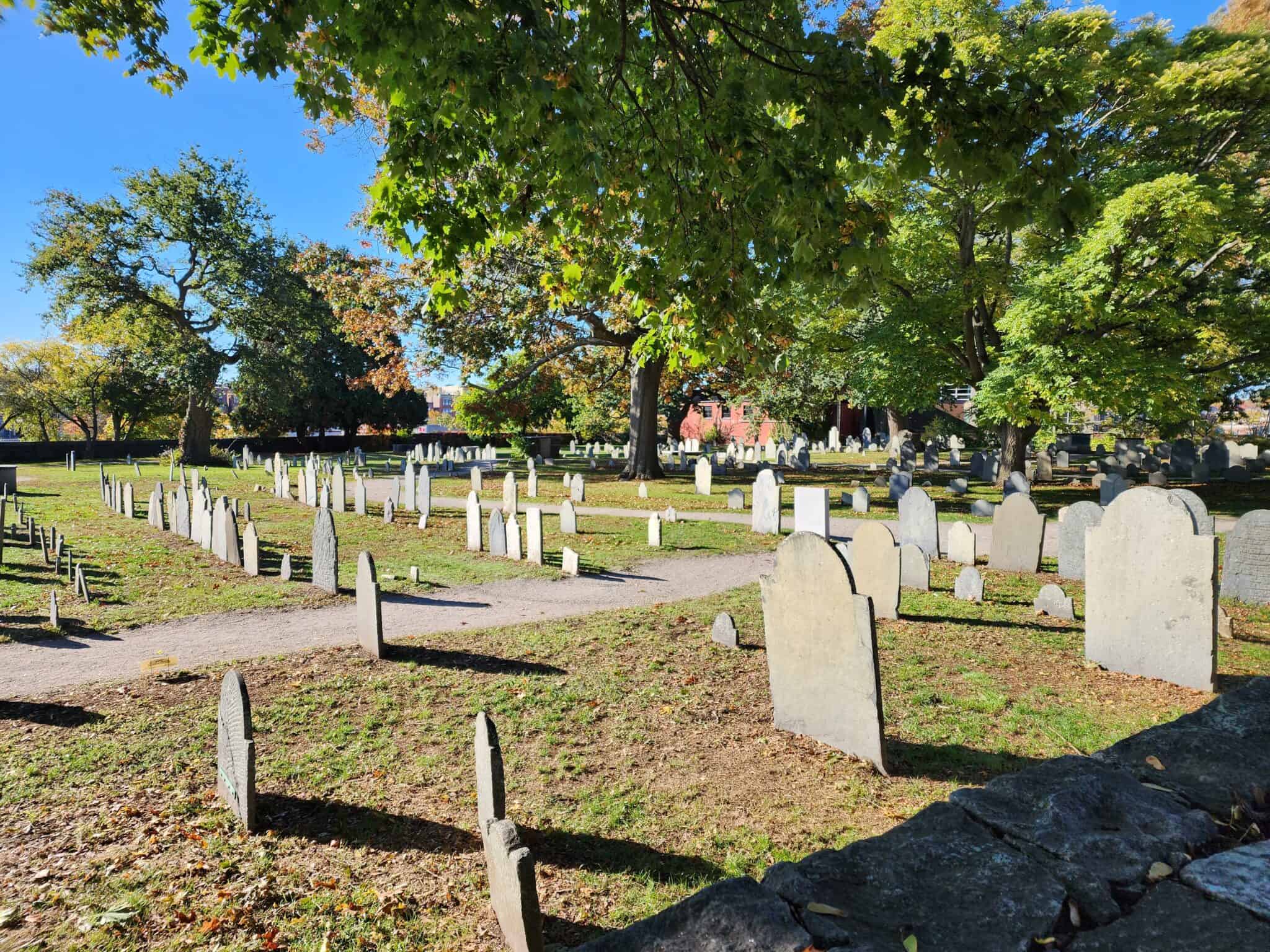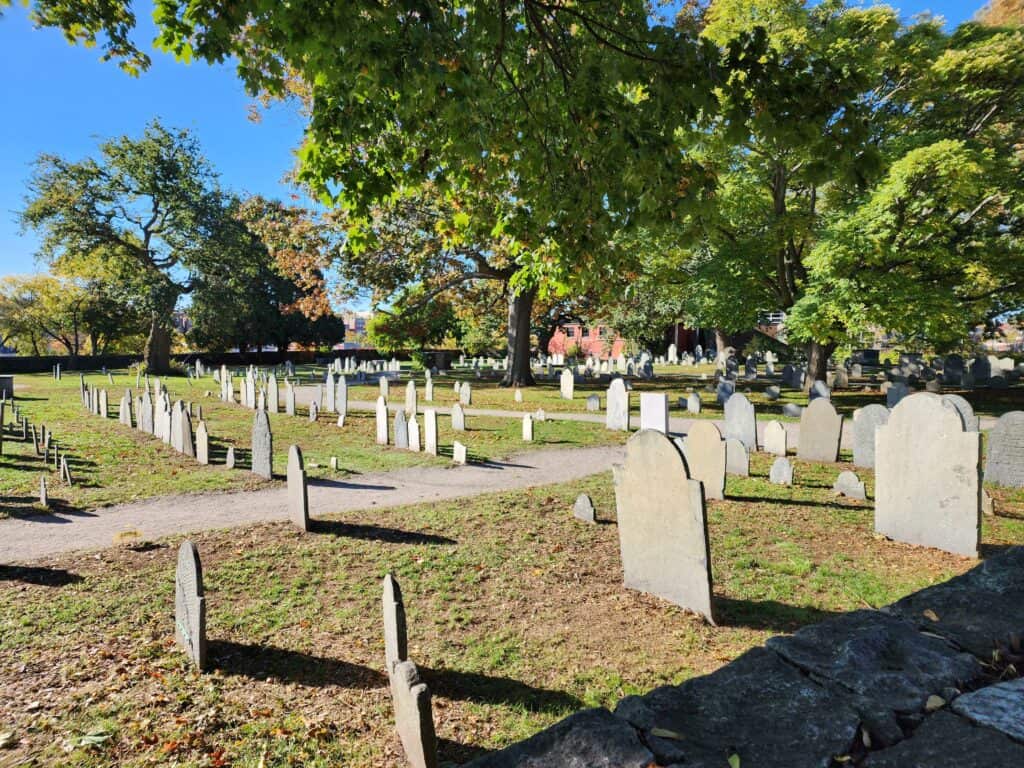 Salem Waterfront Hotel and Suites
The Salem Waterfront Hotel and Suites is not a historic property, but it's built on the site of the former Salem Marine Society, which was established in 1766. With onsite dining, indoor pool, and fantastic waterfront views, this is a popular Salem place to stay!
Now, we might be stretching a bit here to call this one of the most haunted hotels in Salem as it hasn't seen nearly the same reports of paranormal activity and investigations that the others on this list have, but this TripAdvisor review seems to suggest that there might be something more than meets the eye! Perhaps this waterfront hotel has retained some of the energies from all the sailors who've died at sea?
225 Derby St, Salem, MA 01970
Click Here to Check Prices & Book!
Salem Inn
7 Summer St, Salem, MA 01970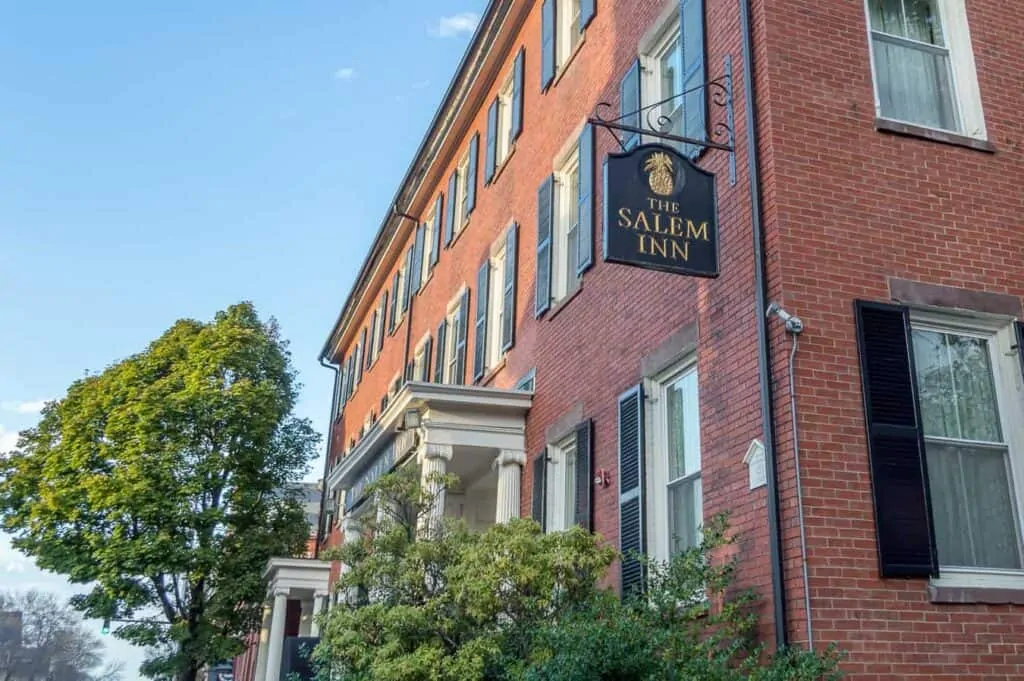 Comprised of three historic properties, including the Captain West House, the Peabody House, and the Curwen House, Salem Inn is a very good choice if you want to stay in a haunted hotel in Salem MA. Guest rooms in each historic home are generously appointed, and the Curwen House is adults-only for those looking for a little more peace and quiet… from the living.
Each Salem Inn house is said to be haunted, with reports of strange noises and sightings of ghosts, including a laughing child, a feminine presence named "Katherine" by employees, and a black cat. Guests with cat allergies will sometimes even become symptomatic despite there being no (living) cat on the premises!
If you want to be sure to get a haunted hotel room in Salem MA, request Room 17. We stayed at the Salem Inn a few years back and did not request a haunted room, and thankfully, that's what we received! In our experience, Salem Inn is is a beautiful historic property with plenty of non-haunted rooms available, too.
Click Here to Check Prices & Book!
The Merchant
148 Washington St, Salem, MA 01970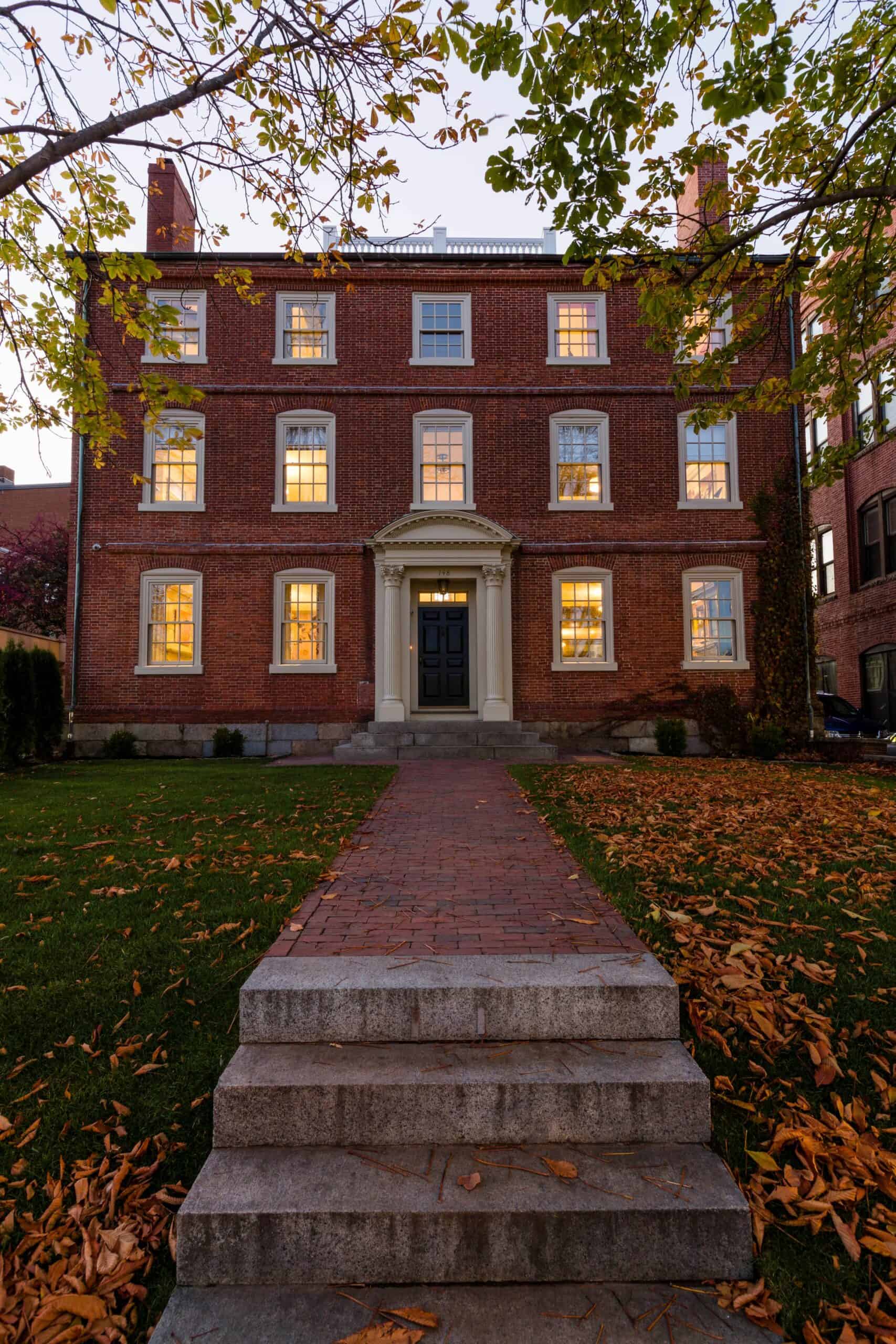 The Merchant is a boutique hotel located in the heart of Salem, and many say it is the most haunted hotel in Salem. Spacious rooms, generous amenities, and a great location make this a popular spot to stay in town.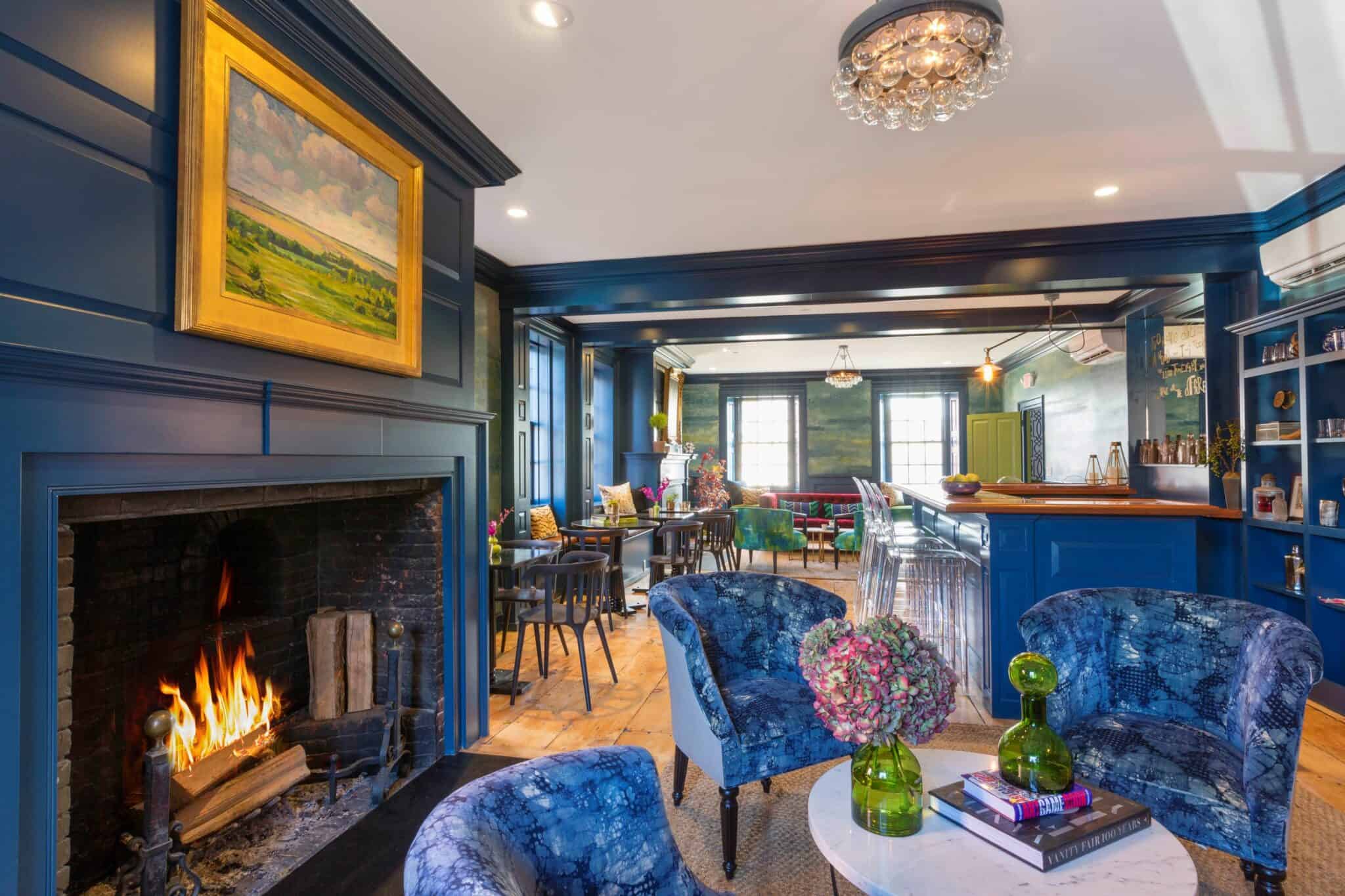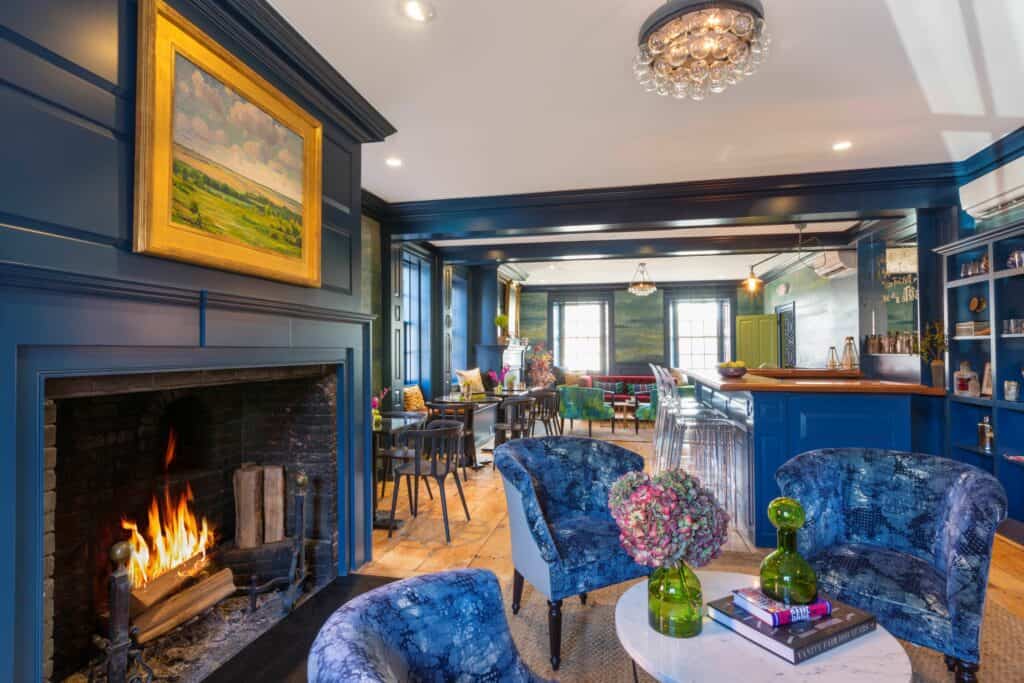 Built in 1784 on property that was once Sheriff George Corwin's home and jail, The Merchant is said to be haunted by the ghosts of those who were injured by his cruel actions, with objects moving randomly and unexplained noises in the night. One particular spirit that has gained notoriety is the Lady in Black, captured on a photo in the 1980s with a black period dress and unruly black curls, and transparent skin. Spooky!
Click Here to Check Prices & Book!
Read Next: Salem Massachusetts Weekend Itinerary: 3 Days in Salem
If you're looking for a spooky place to stay in Salem, Massachusetts, any of these haunted hotels will do the trick. Whether you believe in the supernatural or not, there's no denying that these old buildings have seen a lot of history happen throughout the years, some of it dark and grisly. Book a room if you dare, but maybe be prepared for a few ghostly encounters!
You might also like: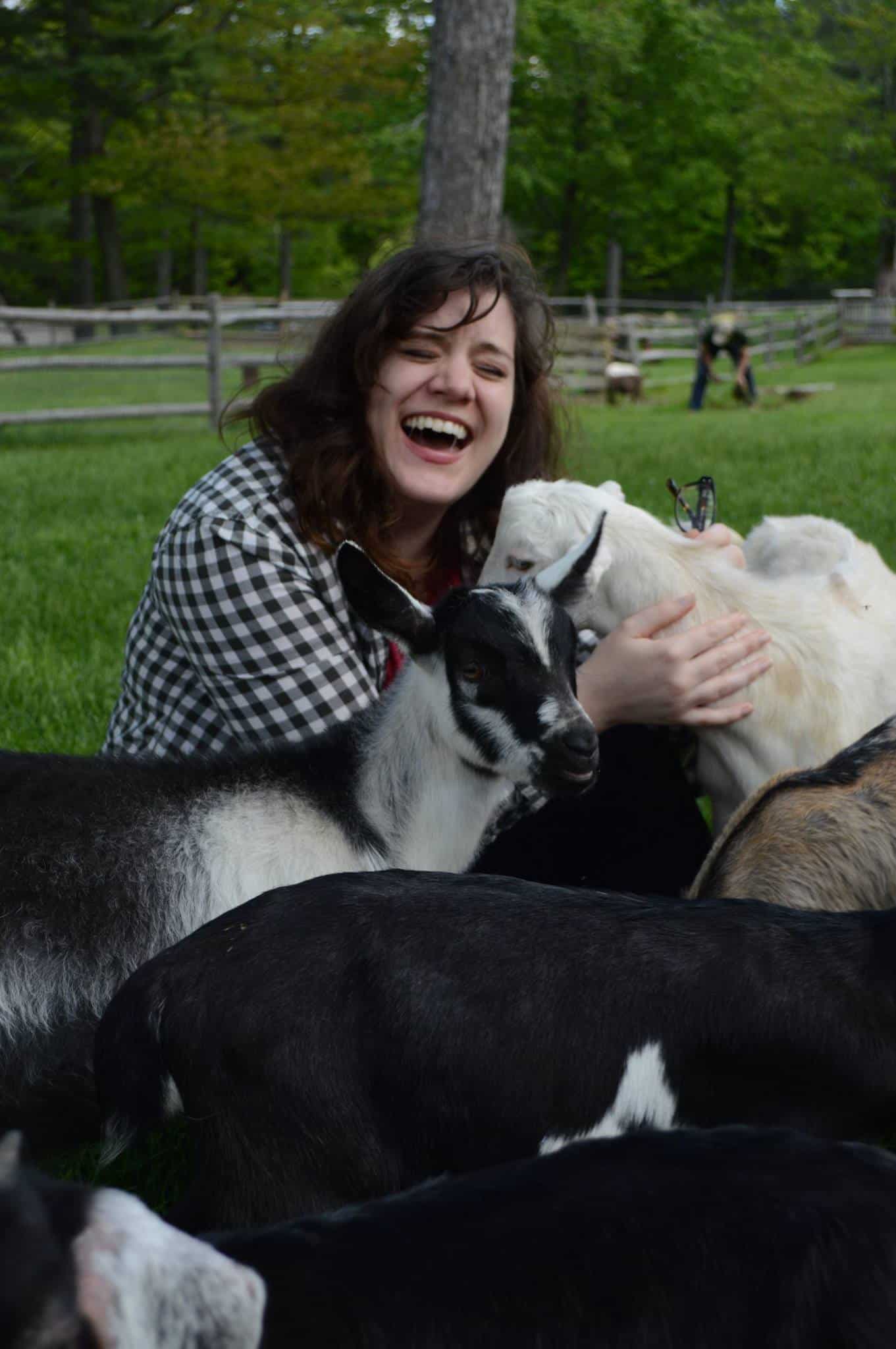 Amy Hartle is the founder and Editor-in-Chief of New England With Love, a comprehensive resource for travel in the New England region. Amy has been exploring New England since 2001. She lived in Vermont for many years and is a graduate of Plymouth State University in New Hampshire. On this site, Amy aims to share her love of New England and help you to have the best possible adventures!
Amy has been writing about travel for over a decade, and is a full time blogger, publishing both Two Drifters and Let's Adventure Baby. When not traveling the world or creating epic blog content, Amy can be found cuddling with her husband, son, and cats, & drinking a maple latte.