There's a brisk chill in the air and the world around you is blanketed in white; it's time for Christmas celebrations in New England again!

What makes Christmas in New England so magical? Towns and villages go all out to deck their halls (and Main Street) for the holidays, and cute and cozy Christmas celebrations in New England are a big part of what makes the region all that is Merry & Bright!
Whether you're a lifelong New Englander or simply a visitor in search of some holiday cheer, opportunity abounds for Christmas memory-making with all the wonderfully whimsical things to do for Christmas in New England. Whether you're looking for small-town charm or big-city bang for your buck, you'll find it on this list of the Merriest Christmas Celebrations in New England!
Christmas Celebrations in New England
Christmas Prelude, Kennebunkport ME
What better way to kick off the Christmas season than with a full week of fun festivities, a Christmas Prelude, if you will? Holiday activities for the week include gingerbread house making, Christmas carol sing-alongs, a Cookie Crawl, a "Pooch Parade," and so much more! As much fun as Kennebunkport is year-round, at Christmas it transforms from a cute coastal town into a magical seaside holiday port with festive wreaths, garlands, and twinkle lights everywhere you look.
In true Maine fashion, Santa arrives by lobster boat and yes, there is even a Christmas tree made out of lobster traps! The official tree lighting of the gorgeous (and massive!) evergreen is immediately followed by fireworks that light the sky behind it. If you're not feeling the spirit of the season after a New England Christmas event like the Christmas Prelude, then you might be an actual, real-life Grinch.
Stockbridge Main Street at Christmas, Stockbridge MA
In a loving tribute to Norman Rockwell's painting "Home for Christmas (Stockbridge Main Street at Christmas)," the village of Stockbridge kicks off the holiday season with a weekend of Christmas festivities each year. Stockbridge Main Street at Christmas recreates the charm of the mid-century American Christmas experience; vintage cars line the street, carolers sing out from the wreath-decorated storefronts, and celebrants enjoy horse-drawn carriage rides. Holiday stories are told and tours are given of historic properties, and yes, even Santa comes to enjoy the cozy charm of a Norman Rockwell Christmas.
When looking for a New England Christmas celebration that embodies the quaint and cozy warmth of a small-town Christmas, it is hard to find any setting better suited for this task than Stockbridge, which was declared the "most charming small town in America" by global travel site Big 7 Travel. If you like a little vintage Christmas charm in your New England Christmas celebrations, look no further than Stockbridge Main Street at Christmas!
Wassail Weekend, Woodstock VT
There are many festive ways to celebrate Christmas in Vermont, and Wassail Weekend in Woodstock is one that delivers big on both small-town charm and spirit of the season. Woodstock is a fun place to visit any time of the year, but Wassail Weekend sees residents and visitors alike gather together to make merry Christmas memories in what Conde Nast Traveler named one of the Most Beautiful Towns in America.
Tour some of the area's most gorgeous historic homes and see how they deck the halls, stroll downtown amid the twinkle lights and fresh garlands and check out Woodstock's unique shops (like local institution F.H. Gillingham and Sons), and catch a ride in a horse-drawn wagon, all the while enjoying the quintessential New England Christmas charm of this lovely Vermont village.
A favorite event of the weekend is the Wassail Parade, where participants make their way around the town green, including Santa Claus himself! After the parade, the yule log (more like a yule bonfire!) is lit and luminaries are placed all along the walkway in remembrance of those no longer with us. Wassail Weekend is without a doubt one of the best Christmas celebrations in New England.
Vintage Christmas, Portsmouth NH
Beautiful Portsmouth should be on the list of New England towns to visit no matter the season, but at Christmastime, this coastal town goes all out with its Vintage Christmas in Portsmouth, an entire month of festivities and Christmas celebrations. Entertainment includes musical performances, theater, and even comedy, a gingerbread house contest, a downtown scavenger hunt, and outdoor ice skating at lovely Puddle Dock Pond. Ice skating hand in hand is always a fun Christmas date idea if you're looking to play up a little holiday romance.

There's plenty of shopping and delicious eats to check out, too, but a crowd favorite of Vintage Christmas in Portsmouth is The Candlelight Stroll, a whimsical tradition put on by Strawbery Banke Museum, where lighted candle lanterns and handmade wreaths adorn the walkways and role-players in period holiday dress mingle with guests. Vintage Christmas in Portsmouth attracts visitors from all across the region looking for a classic Christmas in New England, and it's not hard to see why.
Newburyport Santa Parade and Tree Lighting, Newburyport MA
The coastal village of Newburyport is picturesque and lovely at any time of the year (Maudslay State Park is an incredible leaf-peeping destination!), but come Christmas time, this quaint town has been referred to as "positively Dickensian!" Christmas events include Santa arriving via U.S. Coast Guard boat on the first Sunday after Thanksgiving and leading a festive Christmas parade through the square, followed by the first three Fridays in December hosting Newburyport Invitation Nights.
Newburyport Invitation Nights are the nights in which residents and visitors are invited to come downtown to enjoy live entertainment and complimentary holiday treats from local shopkeepers who are on hand to assist in the Christmas shopping process. Between the Santa Parade and the Newburyport Invitation Nights, there is no lack of holiday spirit here, and it's clear why this is one of the best Christmas celebrations in New England!

Wickford Village Festival of Lights, North Kingstown RI
Wickford Village is a spectacular example of quaint seaside New England charm, and this village in North Kingstown opens its holiday season in early December with the Festival of Lights. Santa arrives by boat, led by his team of kayaking "reindeer," and horse-drawn hayrides with Santa are a great favorite for "kids from one to ninety-two!"
"Ye Olde Carolers" walk around the village, serenading attendees, and Christmas at the Castle is the cherry on top of the entire event with home-baked goods, mulled cider, cookie decorating, and children's crafts. The very epitome of classic Christmas in New England, no one can make it through the Festival of Lights without feeling Merry & Bright.
The Annual Lighting of the Green and Christmas Parade, Taunton MA
Nicknamed "The Christmas City," Taunton, MA is well-known for how holly and jolly its Christmas celebration can get! With a traditional Lighting of the Green and Christmas Parade that is over a hundred years in the making, this New England Christmas City knows how to host for the holidays! With live entertainment, family-friendly activities, and fireworks, there is plenty for all to enjoy at this Christmas celebration in New England.

All of the downtown shops and restaurants participate with holiday decorations of their own, but the most spectacular display is found on the actual city green. Surrounded by twinkling lights and beautifully lit displays, you will feel like you have stumbled upon a Christmas wonderland; with a nickname like The Christmas City, would you expect anything else?
Lighted Boat Parade, Mystic CT
The beautiful waterfront town of Mystic is known for its rich nautical history, so it's only natural that Santa himself should arrive in Mystic via a tugboat on the Mystic River! One of many fun and festive events in Mystic for the season, Santa makes the rounds and visits with all who have come to greet him, and once it grows dark, the Christmas tree at Mystic River Park is officially lit.
The real fun at this New England Christmas event comes just shortly afterward as the lighted boats arrive and begin their parade down the Mystic River. Revelers crowd around both sides of the waterway to watch the decorated boats travel down the river, their twinkle lights reflecting off of the surface of the water.
Mystic's holiday spirit doesn't stop there, of course, as the Holiday Carnival takes place the following weekend with live music and festivities in Olde Mistick Village for anyone that just can't seem to get enough of the Christmas fun that can be found in Mystic!
Christmas at the Newport Mansions, Newport RI
Gilded Age mansions lavishly decorated with fresh and fragrant evergreen garlands, delicately hand-painted ornaments, and thousands upon thousands of sparkling lights? Yes please, sign me up for The Holidays at the Newport Mansions! Newport is a beautiful coastal city and the mansions are certainly a pleasure to visit any time of the year, but it is during the holiday season that these jewels of Newport shine brightest. Where else can you find a 15-foot "Poinsettia Tree?"
Tickets are available to tour the mansions and enjoy live music and refreshments, and of course, the Christmas celebrations do not end at the mansions. Newport also hosts other seasonal festivities like the Newport Harbor Illuminated Boat Parade and a Dickens Christmas Dinner Theater. If you are looking to sample a taste of the Gilded Age glory and luxury of Christmases past, then Christmas at the Newport Mansions has got to be added to your bucket list for New England Christmas events.

Sparkle Celebration, Freeport ME
With a name like the Sparkle Celebration, it's not surprising that this New England Christmas event is known as one of the most popular Christmas celebrations in all of Maine. With all the fun and frivolity that a name like the Sparkle Celebration implies, the event kicks off each year with a talking Christmas tree that comes to life on the first weekend of December. The "talking" Christmas tree loves to answer questions and participate in group sing-alongs, so come ready to interact. This is an especially fun family Christmas event for all ages.

Freeport dresses up to the nines with festive and fun holiday decorations and twinkle lights all throughout the town, and Sparkle the Stealth Elf makes her rounds to surprise lucky holiday shoppers with gift cards to Freeport shops. Nearby, the L.L. Bean campus hosts its Northern Lights celebration, a whimsical Christmas experience with daily musical holiday light shows, a twinkle light tunnel, festive and fun photo props, and more. How could a Sparkle Celebration not make your holidays merry and bright?
Boston Common Tree Lighting, Boston MA
Boston is one of those cities in New England that goes all in on Christmas festivities, but one of the most popular annual holiday events is the Boston Common Tree Lighting. Prior to the big tree lighting, the ice skating rink at Frog Pond hosts a Skating Spectacular, featuring professional ice skating performances for free, and throughout the day, music plays on the main stage from artists from Boston and beyond while festivities are televised.
Of course, that's not all the Christmas charm that Boston has to offer! Christmas in Boston is absolutely magical, with annual Christmas events like the Beacon Hill Holiday Stroll, the SoWa Winter Festival, a Holiday Brunch Cruise on the Boston Harbor and so much more! Boston is full of fun New England Christmas events and makes a great place to visit during the holidays.
WaterFire's Holiday Celebration, Providence RI
Providence's WaterFire is a magical event to attend any time of year, but come December, this unique, immersive art installation offers three nights of its incredible river illumination with the WaterFire Holiday Celebration. Of course, it wouldn't be much of a New England Christmas celebration without Santa, but don't worry because the Big Man in Red arrives by boat! There are food and art vendors, live entertainment, and a toy drive, too.
There's plenty of Christmas fun to be had all around Providence, whether you're playing in the bumper cars on the outdoor ice rink or attending the gorgeous Holiday Lights Spectacular at the Roger Williams Park and Zoo. These are great Christmas family events or romantic Christmas date ideas, too! Providence is full of cool things to do and see any time of year, but add in a healthy dose of twinkle lights and you'll find yourself in one of the coolest Christmas cities in New England.
—
There are so many fantastic options for Christmas celebrations in New England that are full of holiday magic; whether you decide to head to the big city or visit one of the small towns that look like you've stepped right into a Christmas Hallmark movie, you'll find so many merry, memory-making things to do for Christmas in New England!

---
You might also like:
---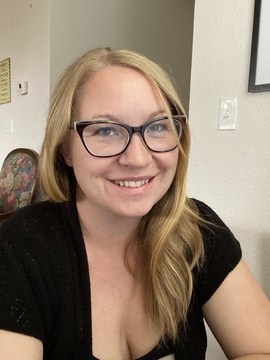 Kendra Paulson is the writer behind the content on Has Baggage, Still Travels on IG and FB, where she creates original Content to Cultivate Our Best Selves. She loves to travel and explore new places with her husband and two kids, which is a good thing because their military family moves every couple of years to a new place for a new adventure! A mix of every place she's ever lived, Kendra likes to think she brings a little taste of the plains of the Midwest, the coastal Southeast, the desert of the Southwest, and the lush Hawaiian Islands to everything she works on.