Brattleboro offers Vermont charm with a healthy side (or maybe main?) helping of artsy coolness. This progressive community has been named one of the 10 Best Small Towns in America, and I think it should 100% be on your list of must-visit places in Vermont!
Vermont is a great state to visit whether it's spring, summer, autumn, or winter, and in Brattleboro, you'll find that there's plenty to do and see all year round! Whether you're looking for a romantic getaway or an artists' retreat, you're sure to fulfill your vacation needs in the vibrant town of Brattleboro. Check out this list of a few of the fun things to do in Brattleboro VT!
Things to Do in Brattleboro
Visit the New England Center for Circus Arts
Did you ever want to run away with the circus as a kid? Well, in Brattleboro, you totally can! The New England Center for Circus Arts (NECCA) offers in-depth classes and internationally-recognized certifications in circus skills, but they also offer year-round workshops for those who would like to dabble a bit in circus skills like aerial, rope, trapeze, and more.
You can also see the circus pros in action at events like The Circus Spectacular and Circus at the Museum, where performers deliver on the kind of big entertainment you'd expect to see "under the Big Top!"
Get Schooled in Shiatsu at the Shiatsu School of Vermont
A session at Shiatsu School of Vermont, one of only two schools in the US that offer Shiatsu certification, can be beyond valuable if you experience some of the benefits that many others report such as reduced joint and muscle stiffness, increased mobility, and reduction of negative physical and mental symptoms that lead to greater overall energy and mood boosts!
No need to book a full session if you don't have the time, either, because the school offers 30-minute Mini Treatments as a part of their Shiatsu Xpress storefront for those that want to dabble a bit in this Asian healing art. While vacationing in Brattleboro, might as well take advantage and take the opportunity for some intense mind and body healing!
Have a Sip (or Six) at Saxtons River Distillery
Another of the best things to do in Brattleboro, Vermont? Drink bourbon! As the name suggests, Saxtons River Distillery is located on the river in a quaint repurposed warehouse that is now home to some seriously Vermont-style spirits, like their Sapling Maple Bourbon, made from maple syrup that is tapped less than 10-miles from the door of the distillery, or their Boyden Valley Maple Cream, delivering big on that rich, Vermont maple flavor.
Saxtons' Snowdrop Gin is another big crowd favorite, and honestly? You won't go wrong picking up a bottle (or 3!) as souvenirs to take home from your Brattleboro adventure!
Cross the Creamery Covered Bridge
No longer accessible by car, you'll be crossing the charming Creamery Covered Bridge on foot, but this is really the best way to take in all the remarkable craftsmanship and restoration that has been put into this lovely covered bridge since it was first built in 1879; notice the original wood peg construction in the exposed beams!!!
You can even pick up a little something from the Vermont Country Deli up the road beforehand and set yourself up for a delightful picnic at one of the benches alongside the bridge.
This historic covered bridge is a picture-perfect picnic spot with beautiful Whetstone Brook babbling below, and one of the reasons why Creamery Covered Bridge is a must-visit spot on one of the most scenic drives in Vermont.
Tour the Brattleboro Museum & Art Center
Housed in a converted rail station, Brattleboro Museum and Art Center is a non-collecting contemporary art museum, meaning rather than permanent pieces on display, the museum is always featuring new artists and showcasing their work. This means that every time you visit, you are going to find modern, culturally relevant work by current artists on display.
The Brattleboro Museum and Art Center is always hosting interesting events, too; check in with their event calendar to see what you might find while you're in town!
Sample the Local Flavor at Grafton Village Cheese Co
Grafton Village Cheese Co is a local favorite that is so much more than just cheese! Not only is the cheese traditionally handmade from milk from local family farms, but profits are used to fund various philanthropic endeavors around the state.
If cheese isn't your bag (hopefully you at least sample a bit!), there are plenty of other yummy treats to be found in the storefront, like handmade chocolates, candies, gourmet sauces and dips, and lots more. A bottle of wine, fine cheese, and chocolates… doesn't sound like a bad time, does it?
Take to the River with Vermont Canoe Touring Center
Explore beautiful Brattleboro, Vermont by water in a canoe, kayak, or paddleboard with a little help from the folks at Vermont Canoe Touring Center. The Connecticut River is a sight to see all year round, but if you time your trip for Vermont's fabulous foliage season, you'll be in for a spectacularly scenic journey along the river!
Step into your canoe/kayak/paddleboard and step away from the stress of the shore and take a deep breath of that fresh Vermont air—Bet you'll arrive back on the shore feeling a little lighter than you felt before!
Jazz it up with a Visit to the Vermont Jazz Center
Considered one of the leading jazz venues in all of New England, the Vermont Jazz Center not only hosts world-class jazz concerts but also regularly engages in community outreach and educational opportunities with Brattleboro and beyond.
Past events have included an Emerging Artists Festival and a Jazz Piano Festival, in addition to all the many notable jazz musicians that have graced the stage with their presence and powerful mastery of this musical style. Follow their events calendar to see what's coming up while you're in town!
Stop by the Robb Family Farm and Sugarhouse
For a little peek into what small-town farm life is like in southern Vermont, visit the Robb Family Farm and Sugarhouse and get your maple syrup and other specialty treats straight from the source. Maple candies, maple sugar, and grass-fed, organically raised beef are only a few of the other offerings on display there at this gorgeous little farm, but the syrup remains the star of the show. Plus, it's one of the state's best sugar houses.
Whether you like your maple syrup delicate, rich, or robust, there's a high probability you're going to find your new favorite syrup and take a bottle or 3 home with you as souvenirs from your Brattleboro vacation!
Take in a Show at the Latchis Theatre
This ornate historic Art Deco style theatre has seen its share of talent since it opened its doors for vaudeville and silent films back in 1938, and it continues to draw them in to this day! The Latchis Theatre has a gorgeous stage with 750-seats, and four theatres for movies, so there is always something being shown at The Latchis.
The attached hotel, simply named Latchis Hotel, offers wonderfully updated rooms that place you right in downtown Brattleboro and within easy walking distance to art galleries, local shops, and restaurants. Snag a room at the Latchis, catch a show at the theatre, and then set out to explore downtown Brattleboro for yourself!
Wet your Whistle at Whetstone Station Restaurant and Brewery
One of Brattleboro's favorite spots to eat, drink, and hang, Whetstone Station Restaurant and Brewery serves it up with small-batch craft beers and a simple food truck-style menu that showcases locally sourced ingredients, like pierogies served with a house-made maple bacon chive sour cream sauce… tell me that doesn't sound simply scrumptious!
Live music is a regular occasion and if you're able, snag a table in the outdoor Bier Garten, where you'll be treated to fabulous waterfront views. Fun fact: The official Vermont/New Hampshire state line runs through the restaurant, so you can enjoy your brews in two states at once if you position yourself just right.
Notable Mention: Madame Sherri Forest and her Possibly Haunted Chateau Remains
Not technically in Brattleboro but just over the state line in New Hampshire, Madame Sherri Forest is named after the larger-than-life former costume-designer/owner of the ornate fortress that now sits in ruins, revealing a dramatic spiral stone staircase that once witnessed lavishly grand parties during the Roaring 20s.
Some speculate that Madame Sherri's larger-than-life personality can still be felt amongst the ruins there… maybe you'd like to visit and see for yourself?
Whatever ends up on your itinerary for your Brattleboro getaway, I'm sure you're going to love exploring this cool and artsy little southern Vermont town. Have fun and Happy Travels!
---
You might also like:
---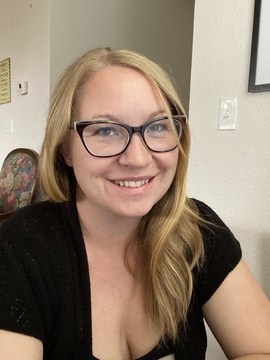 Kendra Paulson is the writer behind the content on Has Baggage, Still Travels on IG and FB, where she creates original Content to Cultivate Our Best Selves. She loves to travel and explore new places with her husband and two kids, which is a good thing because their military family moves every couple of years to a new place for a new adventure! A mix of every place she's ever lived, Kendra likes to think she brings a little taste of the plains of the Midwest, the coastal Southeast, the desert of the Southwest, and the lush Hawaiian Islands to everything she works on.