*This site uses affiliate links; if you make a purchase through these, I may receive a small commission at no cost to you.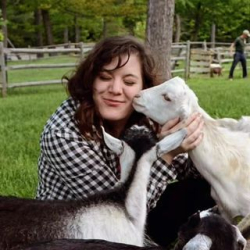 Latest posts by Amy Hartle
(see all)
Hungry, traveler? There are many great restaurants in Brattleboro VT where you can grab a bite to eat while exploring the town!
What makes the restaurants in this town so great is that they're so eclectic. Honestly, no matter what type of food you're craving, you'll be able to find a restaurant that sells it in Brattleboro. Throughout this post, you'll learn all about some of our favorite picks!
Without further ado, keep reading to learn all about some of the most excellent restaurants in Brattleboro VT, in no particular order.
Read Next: Top Things to Do in Brattleboro VT
Tito's Taqueria
Location: 898 Putney Rd, Brattleboro, VT 05301
The first restaurant on this list is Tito's Taqueria, an affordable and budget-friendly Mexican restaurant that's open for both dine-in and takeout. Plus, this Brattleboro restaurant is open for both lunch and dinner.
The restaurant itself has a very laidback and casual vibe, but that's because the star of the show is the food! Inside, the restaurant features warm spotlights with red walls. There's some seating inside, but most of it is outside on their lawn, where tables and chairs are set up for visitors.
There's pretty much every type of Mexican food that you can think of on the menu. Choose between salad bowls, burrito bowls, burritos, or tacos. The style is sort of build-your-own, so you can choose which type you'd like to receive then add your meat and toppings! Don't forget to grab a Mexican soda, chips, and queso to go with your food.
Echo Restaurant & Lounge
Location: 69-73 Main St, Brattleboro, VT 05301
Next is another of the best restaurants in Brattleboro VT, Echo Restaurant & Lounge. This restaurant is one of the most popular in the town, especially among locals. If you're looking for some classic Italian food (including wood-fired pizza), then look no further than this joint.
The restaurant's overall vibe is pretty classy with a bit of an Italian twist. There are brick walls with fun art and, of course, twinkle lights all over the large bar. There's ample seating inside, which all offer great views of the television where they usually have sports playing to support local teams. If the weather is nice, be sure to ask to be seated on the patio outside.
Everything on the menu here is relatively mid-range priced, with prices generally between $15 to $20, depending on your order. Some of the fun things on the menu include oven-baked feta with rosemary-parmesan flatbread, VT grass-fed cheeseburgers, Margherita pizzas, and even pan-seared salmon risotto with roasted garlic butter.
T.J. Buckley's
Location: 132 Elliot St, Brattleboro, VT 05301
For some classic American grub, be sure to head to T.J. Buckley's! This New American restaurant is pretty well known in the area for its excellent service, quick delivery, and fun menu that rotates throughout the year. What's even better is that T.J. Buckley's is situated inside of an old dining car dating back to the 1920s!
The inside of the restaurant is relatively small, but that's because it's literally an old dining car. There are limited spots to sit, so definitely try to make a reservation if you can because you won't want to miss out on this fun dining experience.
Because the menu changes so much, it's hard to share some of the delightful dishes officially. But, Some great items on the menu from the past include crab cake, pate au Poivre, smoked trout and chevre tartlet, and burrata!
Taste of Thai
Location: 972 Putney Rd, Brattleboro, VT 05301
If Thai is what you're in the mood for a while you're in Brattleboro, then look no further than Taste of Thai. This is the best Thai restaurant in Brattleboro, so you won't want to miss it! They're known for their incredible noodle dishes and significant portions for the pricing.
The restaurant itself may not look like much from the outside, but the food is excellent. It's located in a plaza with a few other shops, too. They do have a bit of seating, but most people usually take their food to go after ordering.
On the menu, there's almost everything that you could think of. Plus, everything is relatively lower-priced, with most items under $10! Some great things on the menu include eggrolls, Hawaiian fried rice, veggie curry, and even mango chicken. They also have a few bubble teas, one of the more popular things on the menu!
Three Stones
Location: 105 Canal St, Brattleboro, VT 05301
This local family-run restaurant is perfect if you're craving some Mexican food while you're in Brattleboro! Three Stones is one of the more well-known Brattleboro restaurants and features recipes hailing directly from Mexico's Yucatan area.
While the restaurant looks pretty small from the outside, there's actually quite a bit on the inside. There is excellent artistic decor on the walls, with warm bell-shaped lighting hanging from the ceiling. There is also ample booth-style seating throughout, and they can easily accommodate larger groups if needed.
The menu is relatively small, but that's because they've really specialized with what they do well. Some of the menu items include empanadas, tamales, rice and bean plates, salads, and of course, incredible desserts like dulce de leche and bourbon chocolate cake. There are also many different drink options to choose from to pair with your entree.
Yalla Vermont
Location: 80 Main St, Brattleboro, VT 05301
Yalla Vermont is the perfect spot to go in Brattleboro if you're looking for vegetarian food. This restaurant serves up Mediterranean cuisine and is located right on Main Street but is genuinely a bit of a hidden gem, only well-known among locals in the area.
The restaurant is vibrant yellow from the outside, so it easily sticks out from the rest of the storefronts on Main Street! The interior is very homey and casual, with wooden accents everywhere and a fun chalkboard menu. There's also quite a bit of indoor seating so that you can sit down after ordering instead of taking your food to go.
This is one of the more affordable restaurants in Brattleboro VT, with most dishes costing around $10. There's hummus, tzatziki, pita, stew, and more. Please also check out their Israeli sweets, which are always in rotation. You'll never know what's available during your visit there, which is why it's so great!
Blue Moose
Location: 39 Main St, Brattleboro, VT 05301
Another of the great Italian restaurants located in Brattleboro is none other than Blue Moose. This restaurant has tons of Italian dishes and is known for its fun atmosphere. Plus, it's starting to become a staple in the area, having opened back in 2009.
The restaurant is very open on the inside, with creamy yellow walls and large art that helps to make the place feel alive. There are also tons of large windows, making the place feel very vibrant. The laidback atmosphere lends itself well to the ample seating throughout the restaurant.
Most items on the menu are around $15 to $20, depending on what you order, of course. There are classics like marsala and meatballs with spaghetti and also some more unique dishes like swordfish puttanesca and flat iron steak pizzaiola. There are also great shareable dishes like fried calamari and mussels and chef's homemade meatballs made from grandma's recipes!
The Vermont Country Deli
Location: 436 Western Ave, Brattleboro, VT 05301
Easily the most popular of all restaurants in Brattleboro VT is none other than the Vermont Country Deli! This deli has more than 1200 reviews and counting online and is well-loved by those all over the state.
The inside of the restaurant/deli is exactly what you'd expect from a Vermont country store! There are wood accents everywhere, fun barrels filled with ships that you can pair with your sandwich, and of course, tons of maple syrup throughout. All you have to do is walk up to the deli window to place your order! Most people take their food to go.
Most of the salads are under $10, so it's a super affordable place to grab a sandwich while still supporting a local business. Choose between classics like pulled pork or roast beef or be a bit adventurous and consider ordering a sandwich like traffic jam sandwich or highway ham. For a real treat, consider ordering one of the great cookies they have; they're huge and delicious!
Elliot Street Fish, Chips & More
Location: 50 Elliot St, Brattleboro, VT 05301
Last but not least is Elliot Street Fish, Chips & More! This fish and chips restaurant is the perfect place to go if you want a quick bite to eat. The restaurant is pretty well known for its excellent service and fantastic quality.
The inside of the restaurant has bright blue walls, so it's a super fun place to be. There are also chalkboard menus, which are usually an immediate sign of an incredible place to eat while you're in Vermont!
Choose between any type of fish and chips or choose another dish like falafel, loaded spicy fries, chicken tenders, and more. For the most part, everything tends to be around $10, so it's a pretty affordable place to eat.
Hopefully, this post has helped you find the perfect place to eat in Brattleboro! With so many places to choose from, it can definitely be hard. Don't forget to share this post with your friends who may also be visiting the area!
—
You might also like: