*This site uses affiliate links; if you make a purchase through these, I may receive a small commission at no cost to you.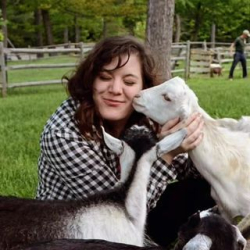 Latest posts by Amy Hartle
(see all)
Keene, found in the Monadnock Region of New Hampshire, is a quintessential small New England town. As the seat of Cheshire County, it's home to both Keene State College and Antioch University New England. Its picturesque downtown also boasts of being the 1994 filming site for various Jumanji movie scenes with Robin Williams.
There's so much charm and fun to be found in Keene; some of which has to do with the vibrant energy the colleges bring to it, as well as the wonderful downtown, cute nearby towns, and beautiful outdoor gems. The town manages to feel safe and timeless, while also feeling youthful and lively! From serene rail trails to spirited Keene State sports games, you'll find a little bit of everything here.
So if you're ready to explore what makes this town and the surrounding area so special, check out our list of the top things to do in Keene NH!
Top Things to Do in Keene NH
Hike Mount Monadnock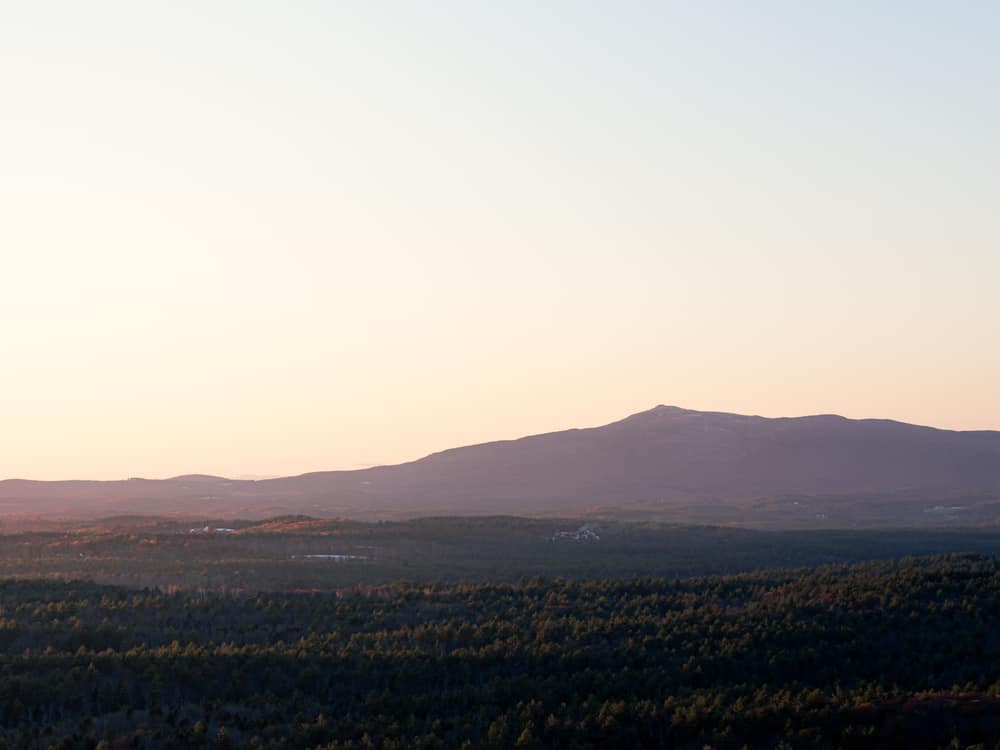 Mount Monadnock, a 3,615-foot mountain located in Jaffrey and Dublin, is the tallest mountain in Southern NH. It's also been credited as the second-most hiked mountain of all time, with 125,000 hikers a year – second only to Mt. Fuji in Japan.
Monadnock is a beloved New England hiking destination, and not just because Ralph Waldo Emerson waxed poetic about its majesty. Since it is the tallest mountain in the region, and the summit is bald, you get vast, unimpeded 360-degree views of the region.
It also has a surprising variety of well-maintained trail levels and lengths. From the steep, intense White Dot Trail, to the long, meandering Pumpelly Trail, you can scale it at your own pace. Any outdoor enthusiast visiting Keene should consider hiking Mount Monadnock!

Attend the Ice & Snow Festival
Keene hosts an annual Ice & Snow Festival (typically held in February) where you can watch as local artists compete to see who can make the most interesting ice sculpture! You'll find fun winter activities like snow sliding, s'mores roasting, snow sculpting, hot cocoa stations, live music, and more.
Bring your kids to Cheshire Children's Museum
Found right downtown, Cheshire Children's Museum is a magical, hands-on and inspiring place for your children to fall in love with learning. With interactive exhibits that integrate so many subjects, from art to math to science and literature, kids will really enjoy this playful and curious museum.
It encourages their creativity, and the adults are given permission to take a backseat to the interests of their kids. They can learn about transportation, the Monadnock region, New Hampshire, and the world beyond. This is a definite must visit if you're looking for things to do in Keene with kids!

Explore downtown Keene
Keene has an unforgettable downtown, with everything that makes small New England towns so special: a bustling Main Street with local shops, a park, a white church, a historical theater, restaurants and cafes.
Central Square is the perfect spot for a stroll, with its cute gazebo, fountain, and grassy area where you can sometimes catch live music. Then pop into Toadstool Bookshop or Life Is Sweet Candy Store for a book or sweet treat. If you're still hungry, Luca's Mediterranean Cafe offers a rare opportunity to dine on French, Italian, and Spanish cuisine.
After you've stuffed yourself with delicious foods, get out and stretch your legs on the Ashuelot Rail Trail, which you can connect to via Emerald Street.
Get your groove on at the Keene Music Festival
Every year at the end of summer, Keene hosts one of the largest free music festivals in the region. That's right, free! You'll find music of all kinds at this great summer festival, situated all around downtown Keene.
Catch a Keene State Owls home game
If you're a fan of college sports, catching a Keene State Owls game on campus is a must. From basketball, baseball, soccer, lacrosse, to volleyball, there are a lot of opportunities for some athletic enjoyment.
Spaulding Auditorium on campus has been hosting varsity basketball and volleyball games since 1968, so join in the legacy and cheer on the Owls! This is a great place for good, clean fun in Keene!

Enjoy the June Art Walk
What could be better than strolling downtown Keene on a mild summer day after it's been transformed into an outdoor art gallery? Not much, we think! The Keene Art Walk is held at the beginning of June and features live music, live painting, and so many of the creative artists that make this such a vibrant, creative city.
Try organic milk at Stonewall Farm
Stonewall Farm is an organic dairy farm and educational center in Keene. They host so many fun events, charity runs, plant sales and farm tours, with the mission of promoting regenerative farming and education on food security and a healthy planet.
You can visit to buy their organic dairy or produce, go on a hayride, and see the animal barns with horses, cows, and goats. The grounds themselves are lovely to explore on a nice day, so you don't have to love dairy products to have a good time!
Explore the cute neighboring town of Peterborough
Peterborough, just a 30-minute drive from Keene, is one of New Hampshire's oldest established towns. Its quaint, charming energy even gives Keene a run for its money! This serene and safe spot was originally a mill town, but is now known for its art galleries, delicious hole-in-the-wall restaurants, and antique shops. It's hip, artsy, and perfect for outdoor adventures.
One of the best ways to spend your time in Peterborough is by exploring Depot Square, a collection of 14 different local shops and eateries. Try Waterhouse Restaurant, or go antiquing at Bowerbird & Friends.
Breathe deep at the Meditation Labyrinth
Located off Airport Road, the Meditation Labyrinth is a peaceful place in Keene where you can go to breathe deep and collect your thoughts as you mindfully make your way through the path. This public art piece is both beautiful and soothing!
Discover the castle ruins in Madame Sherri Forest
Madame Sherri, known as the "New England queen of scandal," was a Parisian costume designer who threw parties for the rich and famous in the Roaring 20s. She had an elegant castle built in the forest of Chesterfield, NH, as a party destination for the elite of Boston and New York.
Today, only the castle's foundation and iconic "stairway to nowhere" remain, and those are crumbling, so go see it while you can. Visiting Madame Sherri Forest in Chesterfield, you can take a short hike to the location of the ruins, and enjoy the mystery and oddity of this castle and the legendary woman behind it.
Celebrate fall at the Keene Pumpkin Festival
Who doesn't love a good fall festival, especially in a place like Keene? This fall festival is just pure family fun, with yummy fall treats and kid friendly activities like a petting zoo, a mini hay bale maze, and of course, lots of pumpkin carving!
Head up the road to Stuart & John's Sugar House Restaurant
It's just a quick 20 minute drive up the road, and is it ever worth it! Stuart & John's Sugar House Restaurant is open February through October, so if you're in town while they're open, add it to the list. You'll find they serve up hearty and delicious breakfast and lunch staples alongside their dreamy maple syrup, and it's hard to resist. Of course, who would want to?
PS during sugaring season (February through April) you can call or email them to find out when the next boiling day is that will be open to the public. It's always fun to see how the sausage is, er, the maple syrup is made!
Go International at the Monadnock International Film Festival
Do you enjoy international films? Then you're going to want to attend the Monadnock International Film Festival, held in fall. The films shown at this festival are at the cutting edge of film for content, style, and commentary. If you enjoy cerebral film, plan to attend MONIFF.
Drink craft beer at Branch and Blade Brewing
Branch and Blade Brewing Company in Keene is a brewery and restaurant that quickly became a popular locale. Started by two homebrewers in 2018, Branch and Blade Brewing offers a long list of various locally crafted beers.
Enjoy one paired with their food plates, almost all of which are made from scratch. Burgers and sandwiches, salads, tacos, and even dessert alongside quality beer? Sign us up. There's even talk of an amazing food truck that pops up on occasion.
Take a walk on a serene rail trail
The Monadnock region of NH is covered in some amazing rail trails, some of which you can connect to right from downtown Keene. The Ashuelot Rail Trail in Keene – which spans 21 miles – is the perfect option for convenience, scenery and history. You can connect to it via Emerald Street downtown then walk, bike, or jog down this wooded trail past covered bridges, old mills, and rivers.
Another option is the Cheshire Rail Trail, which extends for over 32 miles, 1 mile of which is Keene's Industrial Heritage Trail.
Go Skiing at Nearby Granite Gorge
Just about fifteen minutes up the road is Granite Gorge in Roxbury, where you can get out and play in the snow if you're visiting Keene in winter time. Not only do they have a nice little network of trails to ski and snowboard on, but they also offer other fun winter things to do like snow tubing!
Visit Horatio Colony House Museum and Nature Preserve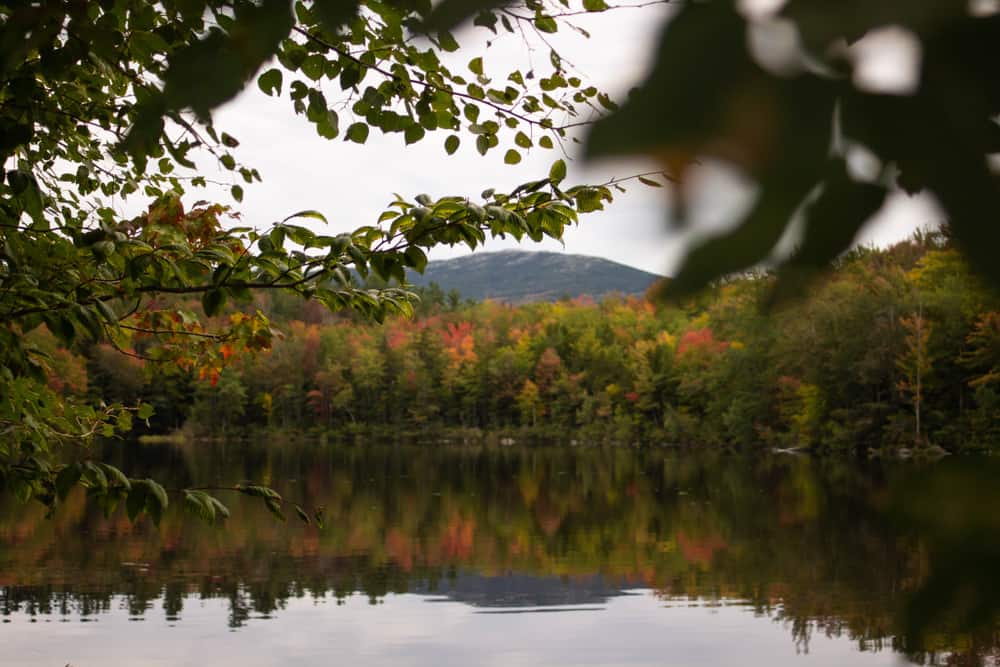 To get closer to nature and connect with the natural history of Keene and the Colony family, take a trip to the Horatio Colony House Museum and Nature Preserve. Established to preserve the 1806 Federal House, Colony Family history, and to protect the area's 645-acre natural landscape, the museum and preserve offer nature-walk trails, exhibits, tours, and lectures.
You can learn so much about the history and nature in and around Keene, and the prominent Colony family that once occupied the grounds.
See a college performance at the Redfern Arts Center
Are you a fan of the performing arts? Look no further than Keene State College's Redfern Arts Center. You can catch a lot of great shows, produced by both students and visiting performers, in this artfully designed theater at the heart of Keene. The center has served up a community space for the arts for 39 years now, and is still going strong. So come to watch a main stage play, a modern dance recital, or listen to a choir concert.
Go for a swim at Otter Brook Lake Beach

Otter Brook State Park, found right in Keene, is a beautiful lake spot for water lovers and beach loungers. There is a large sandy beach with a swim area and boat ramp, where you can enjoy motorboating, kayaking, or just floating around in the summer.
The picnic tables and grills are awesome for throwing group barbecues and picnics. You can even camp in one of the park's various shelters. But you don't have to love swimming to take advantage of Otter Brook. Many people use the land for runs, leisurely walks, and hikes.
Get something handmade at Hannah Grimes Marketplace
Hannah Grimes Marketplace on Main Street in Keene is a remarkable shop, with the noble mission of providing a market for local, handmade crafts and goods. The shop features a cool variety of products made by over 250 local artisans, from everything to syrups and soaps, to paintings and hand blown glassware.
Think of this market as Etsy in real life. By supporting Hannah Grimes, you are supporting the small businesses and artists of Keene NH and beyond!
Enjoy movies under the stars
This warm weather community event series is held on the lawn of the Keene Recreation Center, and you'll find family friendly classics playing outdoors on the big screen! The best part about movies under the stars? All you have to do is register in advance on the website, and it's free.
Add this one to the list of budget friendly summer things to do with kids in Keene!
Go on an outdoor adventure at Pisgah State Park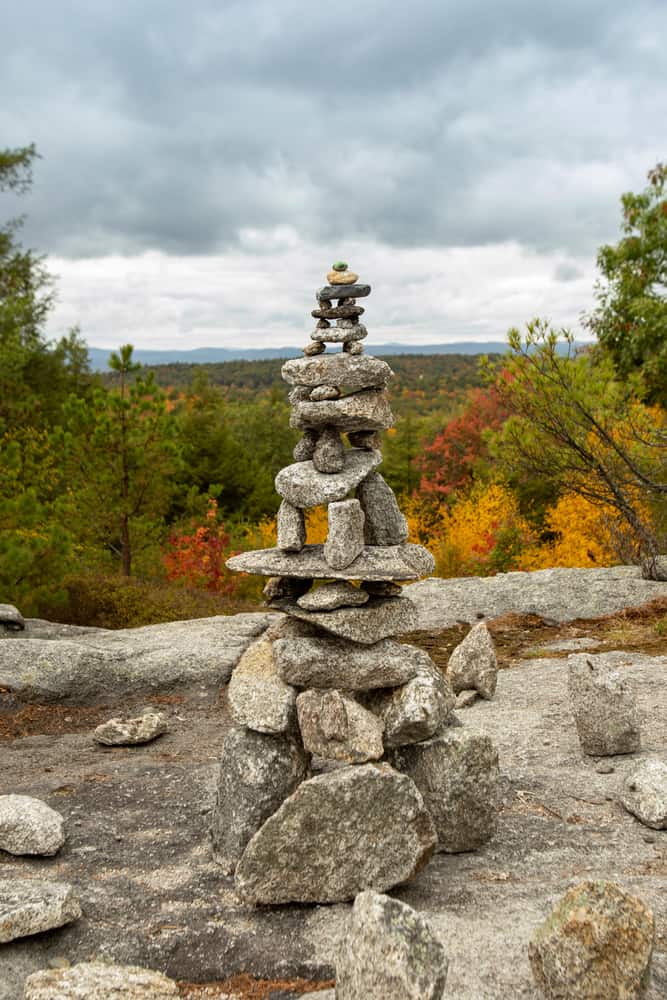 Just a hop, skip and a jump away from Keene is Pisgah State Park in Winchester. This 13,300-acre public recreation park is roughly forested for those who prefer less curated state parks. It encompasses a watershed and has several ponds, highland ridges, and wetlands.
There are ample opportunities for outdoor adventures. The year-round trailheads can lead you on foot, mountain bike, ATV, or snowmobile into the backcountry. The park is also pet-friendly, so feel free to bring your furry friend along on a long hike or run.
Revive at Prime Roast Coffee Co
One of my favorite Keene coffee shops is Prime Roast Coffee Co. They've been selling their own freshly roasted coffee in town since 1993, so they've had some time to perfect it. (May I recommend the O'McGauley? One of the tastiest things ever, if you like sweet coffee drinks).
Catch a show at the historical Colonial Theatre
The Colonial Theatre in downtown Keene is an iconic landmark theatre. It has hosted various performing arts shows and events for the community for over 95 years! The interior's ornate details will transport you back to the 1920s, its heyday, but the performance offerings are fresh and innovative.
One of the coolest things about the Colonial is that it has niche film showings! From dancing to musicals to concerts, the Colonial is definitely the premier arts space for the Keene and Monadnock community.
Take a self guided tour of the walldogs historical murals
In 2019, Keene was chosen to be a site for the historical mural group, The Walldogs, and their work tells the story of this vibrant city through the years! All you have to do is download the map and you can wander around at your leisure and take it all in.
Go on a Swanzey covered bridge tour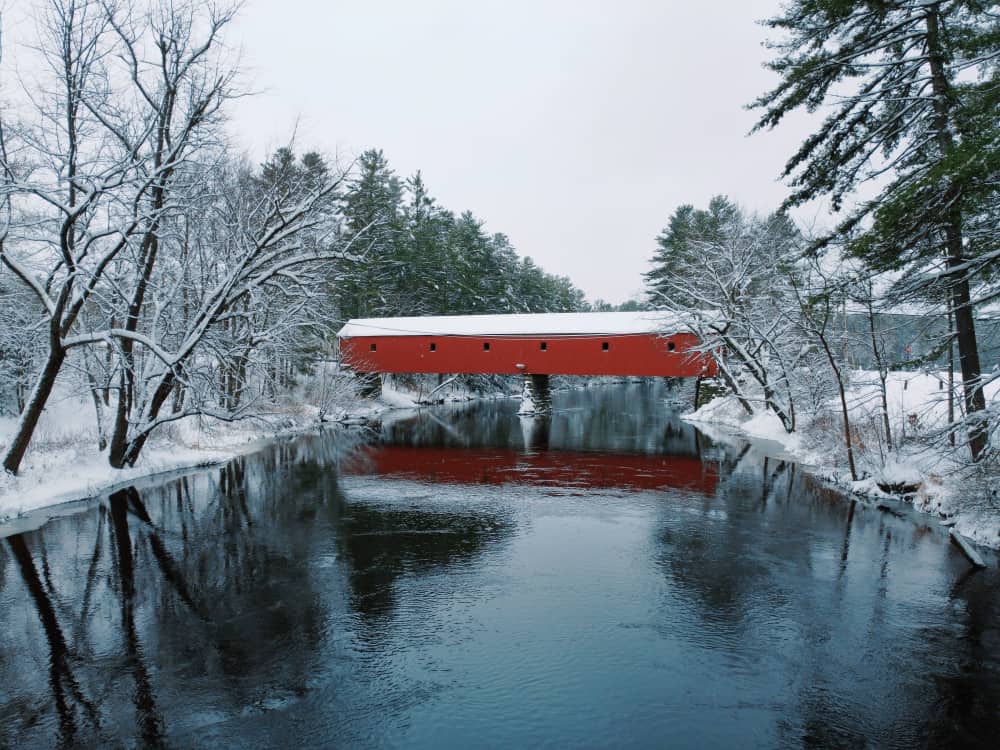 Everyone has their own thing. Some people are drawn to antique shops. Some people are drawn to cafes or bookstores. And then there are the people who can't get enough of covered bridges! We can see the appeal. They're picturesque, reminiscent of the good ol' days, and they evoke that classic New England charm more than almost anything, except for maybe white steepled churches.
For a place as small as Swanzey, there sure are a lot of covered bridges to see! A total of four can be found in this tiny Monadnock town – Sawyers Crossing, Slate Covered Bridge, Carleton Covered Bridge, and Denman Thompson Bridge. It's easy to hit them all in one drive. Each unique in their own way, the covered bridges of Swanzey are truly picture-perfect.
Stay in a historic inn
Everyone has their preferences for the best places to stay on vacation, whether that be a name brand hotel, a quaint B&B, a VRBO, or what, but in New England, it's hard to beat a classic inn!
You've got options for Keene hotels and vacation rentals, but if you like the idea of staying in a historic inn that is conveniently located near Keene restaurants and shops, check out the beautiful Burrell House.
Cute, cozy, and conveniently located is a combination that's hard to beat!
Click Here to Check Prices & Book!
When is the Best Time to Visit Keene NH?
Well, we're talking New Hampshire here, so it's hard to not answer fall every time! Not only is there plenty of Keene fun to be had in the fall (hello, Keene Pumpkin Festival!), but it's just absolutely gorgeous when the NH fall foliage is on full display.
However, there's still plenty of fun to be had year round, like swimming and hiking in the summer, marveling at the pretty snowscapes in the winter, and more.
Basically, if you're planning a trip to Keene, New Hampshire at any time of year, you're going to have plenty to do and see. This fun little college town and the surrounding area have more than enough to offer visitors whether you're planning a weekend, a week, or more!
---
You might also like:
7 Best Weekend Getaways in New Hampshire
35 Things New Hampshire is Known For
---