---
*Links in this article may be affiliate links, from which we may earn commission. See our
Privacy Policy
for full details.
---
Are you interested in learning more about the most haunted places in Salem MA?
On the coast of Massachusetts, Salem holds court as a town that is rich with history, but what springs to mind for most is Salem's most infamous history as the site of the Salem Witch Trials of 1692. Thirteen women and five men were hanged, and one man suffered an unusually cruel death: death by "pressing," or having rocks stacked on top of him until it killed him. The rest died imprisoned for their perceived participation in witchcraft.
It's no wonder that these horrifically dramatic events that occurred on this land would leave a lasting impression, and a lasting impression they did, according to all who claim that multiple sites around town remain haunted by the spirits of those who were so egregiously wronged. Read on to learn where in Salem these spirits still wander in the 5 most haunted places in Salem MA.
Most Haunted Places in Salem MA
The Old Burying Point Cemetery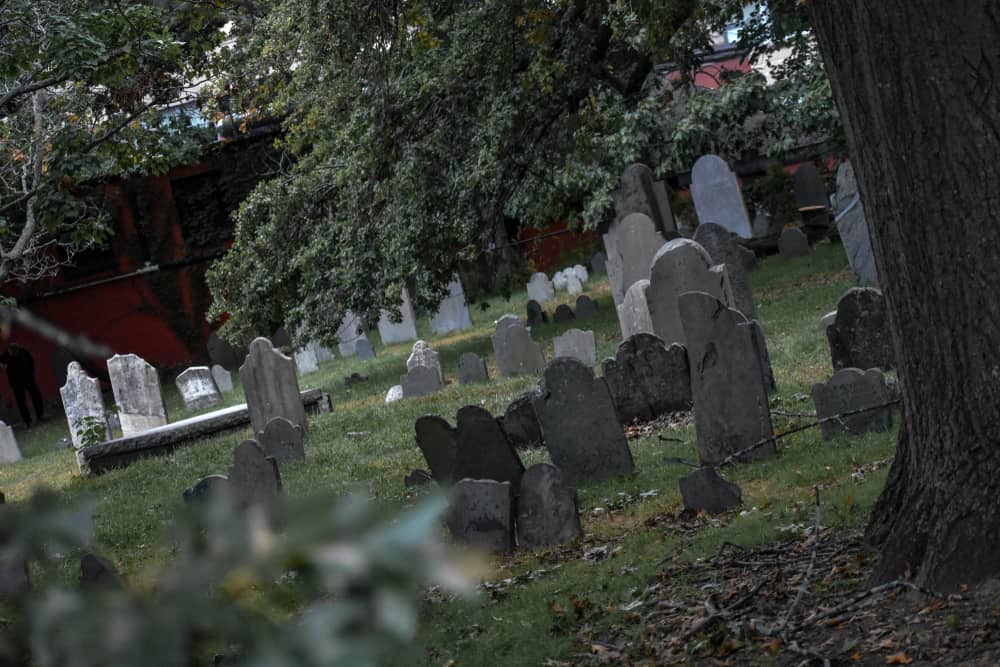 The second oldest cemetery in the United States, you will find gravestones at Old Burying Point Cemetery that are so weathered and battered by the elements and the years that you will no longer be able to make out who lies below, but there are many people buried and entombed here who played significant roles in the witch trials, including Judges Bartholomew Gedney and John Hathorne, who both presided over the trials (Judge John Hathorne was particularly zealous in his "work," having also accused and interrogated a 4-year-old girl of witchcraft) and several others who made accusations against the women and men who were sentenced to death for their supposed practice of witchcraft.
Did those who perpetrated this tragedy ever feel remorse for what they had done? Are their spirits still unsettled? Visitors have reported orbs of light, cold spots, disembodied voices, and other strange happenings in the cemetery, so if you decide to visit, beware. The Salem Witch Trials Memorial is just beyond the wall of the cemetery for visitors to pay their respects to the innocent lives cut short by this tragic event in history.
Hawthorne Hotel
Considered one of the Top 20 Haunted Hotels in America, it is reported that due to the hotel being built on the site of Bridget Bishop's apple orchard (one of the women hanged during the witch trials), guests of Hawthorne Hotel report paranormal activity in several areas of the hotel, including the phantom scent of apples and seeing a specter of a woman that roams the halls.
There are two rooms to request if you are looking to experience a taste of the paranormal for yourself: Guests of Room 612 often report seeing the apparition of a woman standing just outside the door, and Room 325 is known for having faucets that turn on and off by themselves, lights that flicker, and the crying of an inconsolable baby that can be heard as if from just the next room over.
Read More: Top 5 Most Haunted Hotels in Salem MA to Book if You Dare!
The Joshua Ward House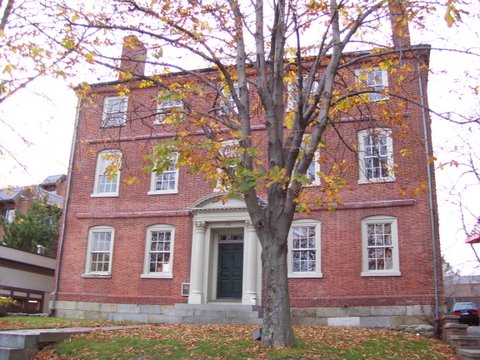 Built in 1784, the Joshua Ward House was home to a wealthy sea merchant, Joshua Ward, and even hosted George Washington at one time. The paranormal associations of the Joshua Ward house are not believed to be from Joshua Ward and what he did with his life, but rather from the man who held the property before: George Corwin, the High Sheriff responsible for much of the horrific torture that the accused were made to endure during his so-called interrogations, and it is rumored that he may have conducted some of these "investigations" in the basement of his own home, but this remains unproven.
Whether he tortured in his home or not, he was the main person who arrested, tortured, transported, and then ultimately hung (and pressed in the horrific case of Giles Corey) these unfortunate folks, and even used his walking stick to callously shove Giles Corey's tongue back in his mouth after it rolled out while being pressed to death. Visitors to the home today experience cold pockets, candles mysteriously melted down despite never having been lit, books and pictures that fall from shelves with no one around, feelings of being watched, and some very unsettling physical sensations such as feelings of being strangled by phantom hands around the throat. There has even been an unexpected appearance of a ghastly specter with pale skin and dark curly hair in a photograph that was taken at a Christmas party in 1981. The home is not currently open to the public.
Proctor's Ledge
For centuries, there was some confusion over where the hangings of the Salem Witch Trial victims took place, with many erroneously pointing to Gallows Hill, just up the hill from Proctor's Ledge. In forensic and historical investigations spanning over several decades, the spot of Proctor's Ledge was confirmed as being both the spot of the hangings and the unceremonious dumping of their bodies below.
Touching a "witch," even just to bury them, was illegal at the time, forcing family members to return under the darkness of night to retrieve their loved one's bodies and move them themselves for a proper burial on family lands. Would it be a surprise to anyone that these troubled souls continue to haunt this space? Cold spots, orbs, and the sounds of distant wails have been reported by visitors to the site. The town of Salem has created a memorial on this space to remember the innocent lives that were taken there.
The Jonathan Corwin House aka The Witch House
The Witch House (currently a museum) is where Judge Jonathan Corwin lived, the man responsible for signing several arrest warrants for the accused, but it isn't his ties to the Salem Witch Trials that paranormal investigators believe are responsible for the residual supernatural energy in the Jonathan Corwin House.
The most frequently reported paranormal activity in the Jonathan Corwin House is hearing the voice of a child, perhaps one of the five children that Judge Jonathan Corwin and his wife Elizabeth lost during their years in the home. In addition to these tragedies, four of the remaining Corwin adults lost their lives in the home prematurely to fever, so it is felt by some that such a long period of heartache and loss has tied the Corwins to these walls and why cold spots and sensations of being touched are sometimes reported during visits to the museum.
—
In 1957, the town of Salem MA formally apologized for the tragedies that were committed almost three centuries prior, but is there any way to completely clear a location of this kind of heavy heartbreak? For many that visit Salem in search of the paranormal, the answer here is no, and they believe the supernatural residue of these horrors will never completely wash away from Salem.
For those who want to come see for themselves, the month of October is an especially good time of year to visit if you are looking to experience some paranormal activity, and there are several ghost tours to choose from. Don't forget to check out the filming locations of the iconic Halloween film Hocus Pocus, and there are plenty of cool places to stay while in Salem, including some really neat Airbnbs.
Even if you're not looking for the paranormal, Salem is one of the best places in Massachusetts to visit, and it's on just about every list of things to do in Massachusetts for a reason: as the town slogan says, Salem MA is "Still making history," and you'll definitely want to see it for yourself someday.
---
You might also like:
---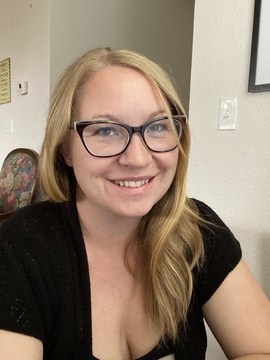 Kendra Paulson is the writer behind the content on Has Baggage, Still Travels on IG and FB, where she creates original Content to Cultivate Our Best Selves. She loves to travel and explore new places with her husband and two kids, which is a good thing because their military family moves every couple of years to a new place for a new adventure! A mix of every place she's ever lived, Kendra likes to think she brings a little taste of the plains of the Midwest, the coastal Southeast, the desert of the Southwest, and the lush Hawaiian Islands to everything she works on.