---
*Links in this article may be affiliate links, from which we may earn commission. See our
Privacy Policy
for full details.
---
Is there one perfect Airbnb Salem MA has to offer? Perhaps not, but here are some enchanting contenders for best Airbnb in Salem MA! These magical Airbnbs in Salem, MA are ideal for your visit, whether you're coming for October and Halloween or traveling to Salem in another season.
This list of Salem Airbnb options has something for everyone: a romantic escape for two, a cozy house for a family vacation, and much more. We hope this helps you out as you decide where to stay in Salem. Spoiler alert: it's an awesome town. Have fun finding the best Airbnb in Salem, MA for you!
---
---
Salem 2 Bedroom House. Walk downtown, dogs welcome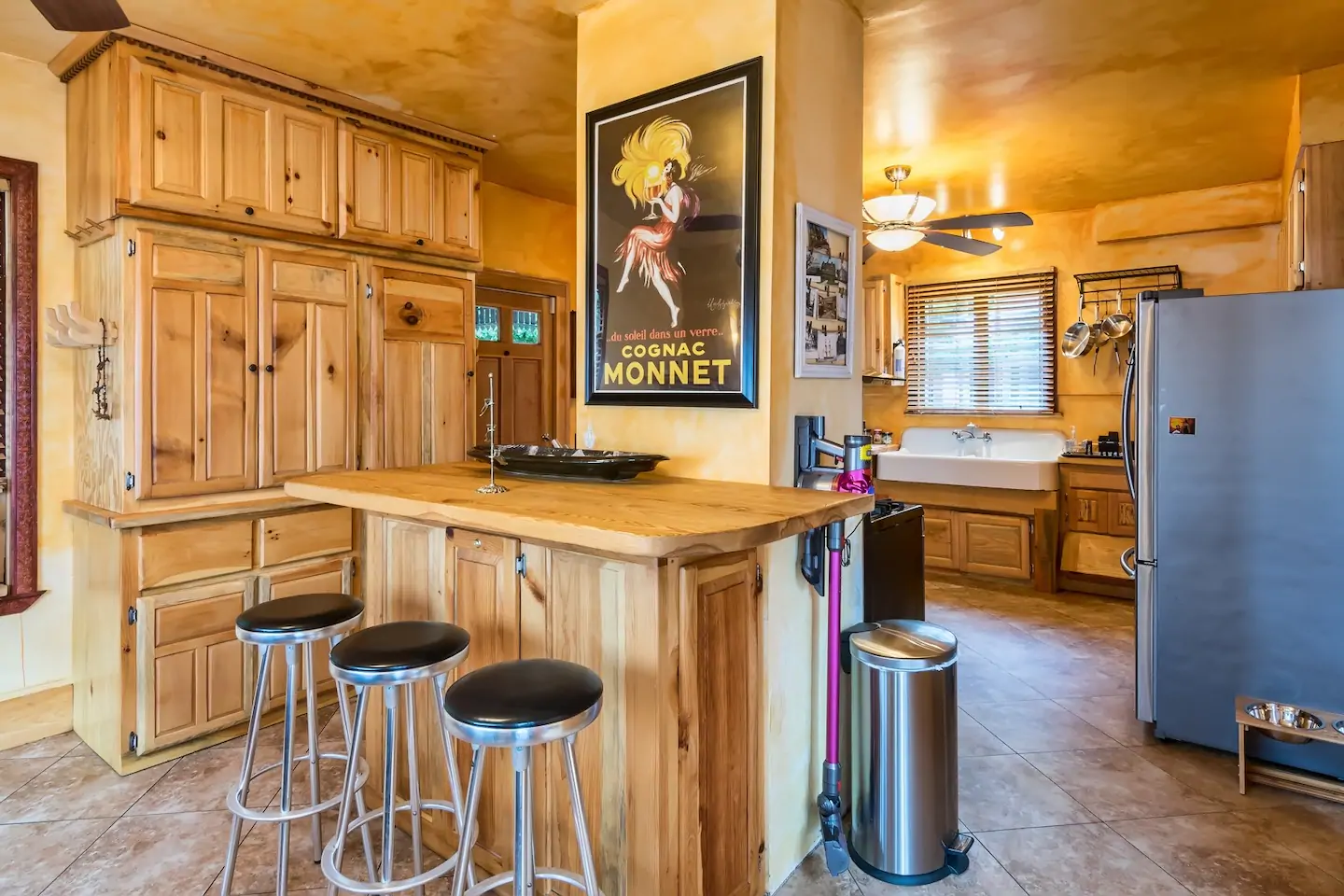 For those traveling with dogs, this is a wonderful option. The home is pet-friendly and there is a fenced-in yard.
This warm space is within walking distance to almost everything, and it has 2 parking spaces onsite for visitors. As many as 5 guests can stay in this Salem MA Airbnb, which has many excellent reviews.
---
---
Salem Charm Meets Modern Luxury Next to Downtown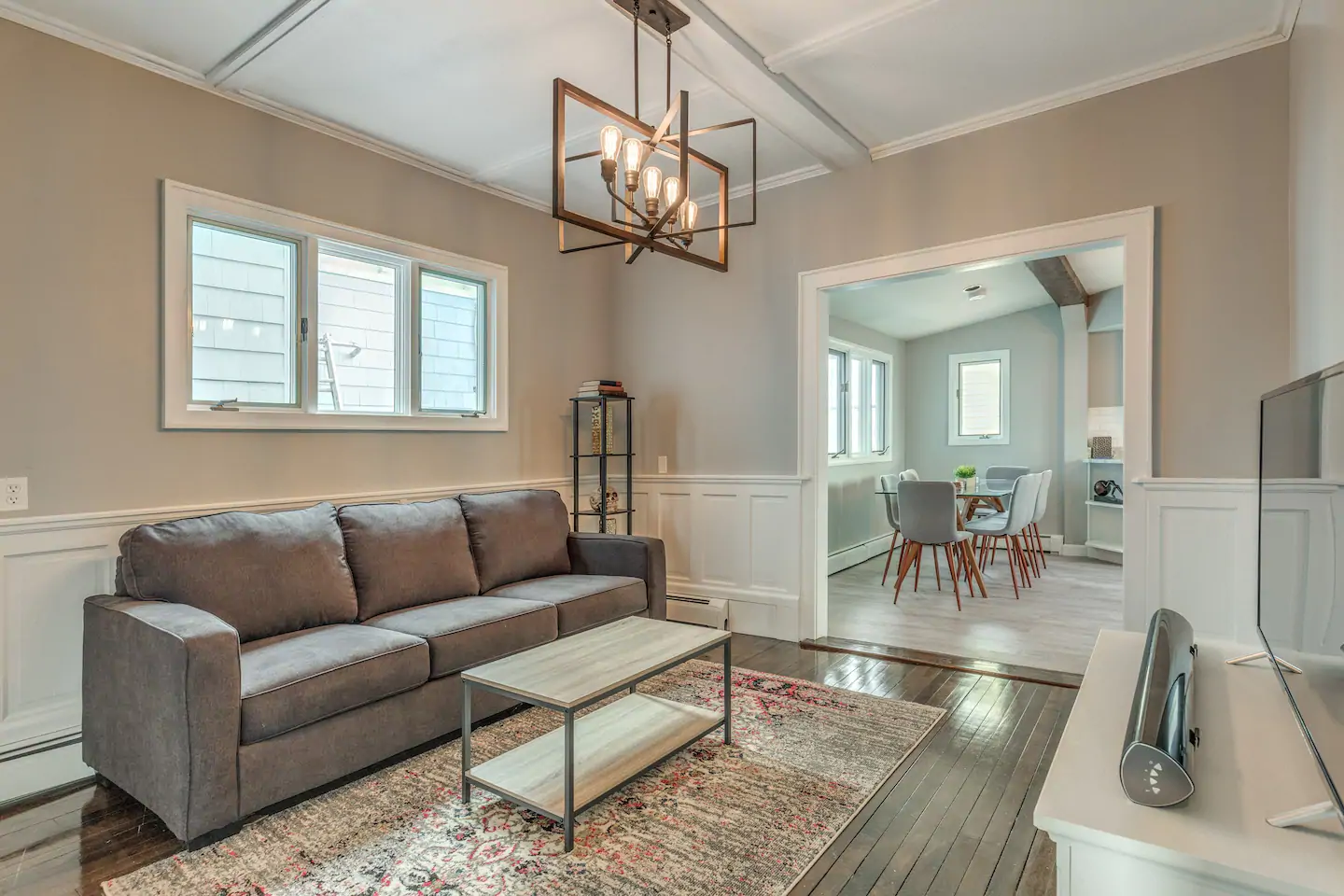 For those in search of sleek, chic decor, this property will win you over. Luxury and comfort are the order of the day in this fully-renovated 4 bedroom house. Every bedroom has a king or queen memory-foam mattress, and this Salem MA Airbnb can accommodate up to 10 guests.
You'll be right next to downtown and within walking distance of all the top Salem sites. If you're a Hocus Pocus fan, the famous house from the film is just 15 minutes away! (See more of Salem's Hocus Pocus filming locations here!)
---
---
Harbor Views, Deck, Fireplace, Historic District (Marblehead)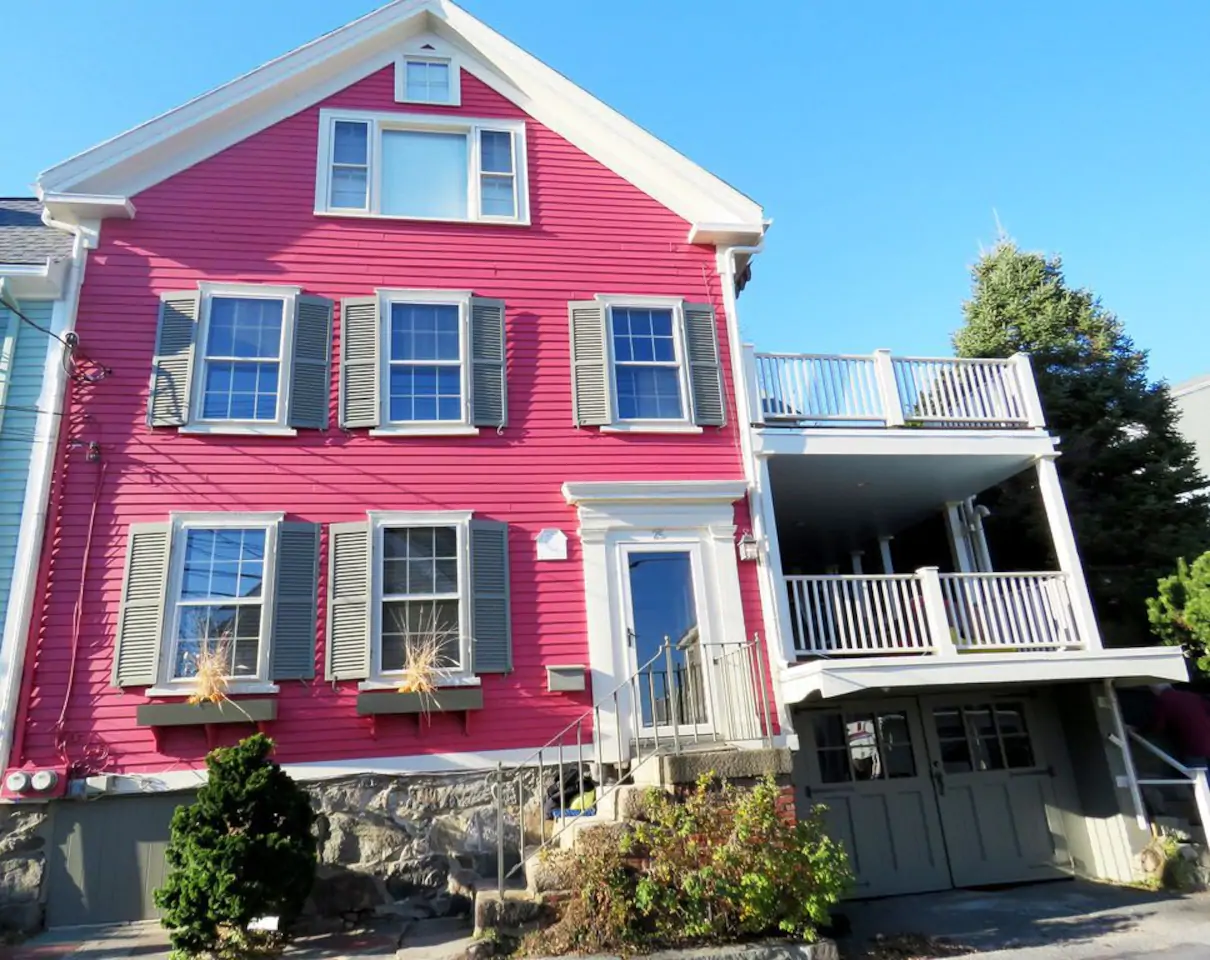 When looking for Airbnbs in Salem, Massachusetts, you may actually find that you'd prefer to stay in one of the quieter towns nearby. Marblehead is one such option and it has some great properties available.
This colorful pink home is a 1763 Colonial Era home that was once owned by a local ship's captain. Today, it's a private home and an Airbnb (the hosts live on the second floor). Guests who want a peaceful place to enjoy views over the harbor will love this Airbnb near Salem MA.
4 guests can stay in this condo vacation rental that boasts original 18th-century details and renovated, modern aspects as well. Two fireplaces are perfect for cozying up to on a chilly autumn evening.
---
---
The Irish Mariner: 3 bedroom house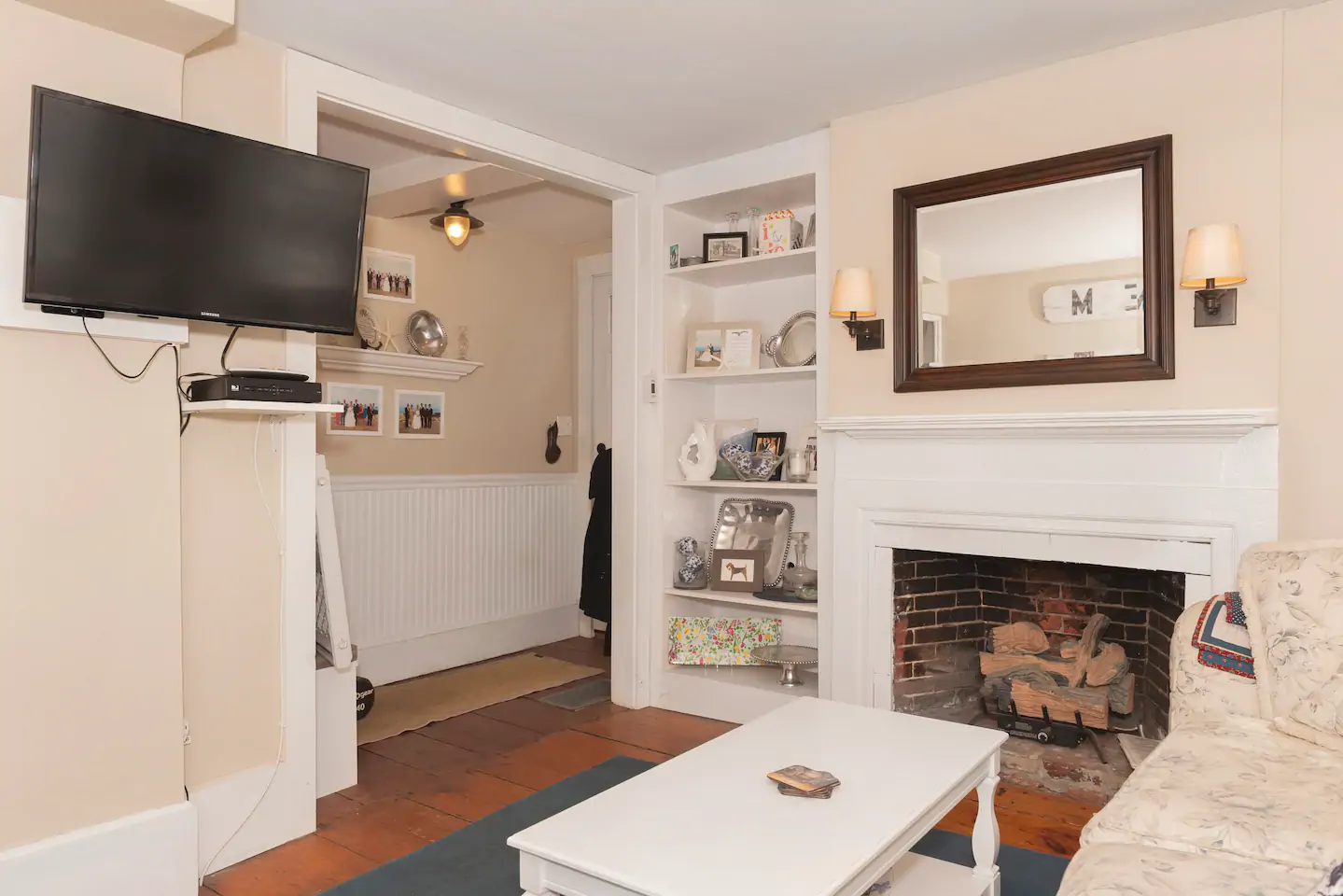 Welcome to this nautical-themed home in Salem, just 100 yards from the ferry dock. 6 guests will settle in happily to this 1807 townhouse, known as The Irish Mariner!
This Salem vacation rental has historic roots; it was built by a shipwright back when Salem was the largest city in the USA. The 3-story space has plenty of room for visitors to relax and base themselves for a fun Salem vacation.
---
---
Henry Derby House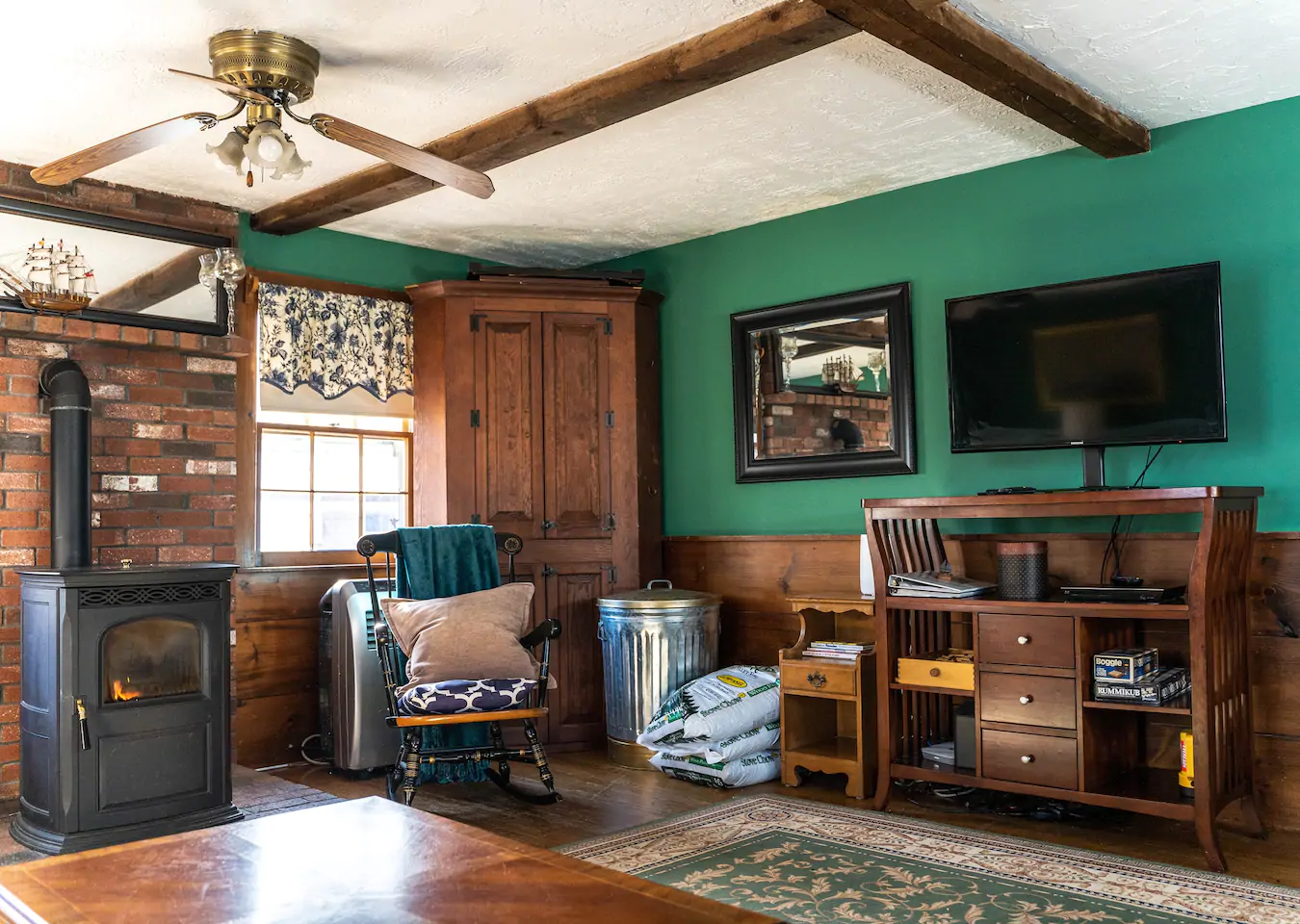 How cool looking is this Salem MA vacation house? Traveling with a large group? 10 guests can be accommodated in the Henry Derby House with its 5 bedrooms. It might be one of my favorite Airbnbs in MA.
While conveniently located to all the sites of Salem, this is also somewhat off the beaten path, so you can enjoy a relaxed stay. The stately yellow house is comfortable and charming, ready to welcome your family or large group.
Here's something interesting to note from the listing: "There are stories that this house is haunted, and it is one of the spots on a local ghost tour. We do not confirm or deny the presence of a ghost on the property but we do have some pretty good stories."
If you're looking for a haunted Airbnb Salem MA option, well, this might be it!
---
---
John Edwards House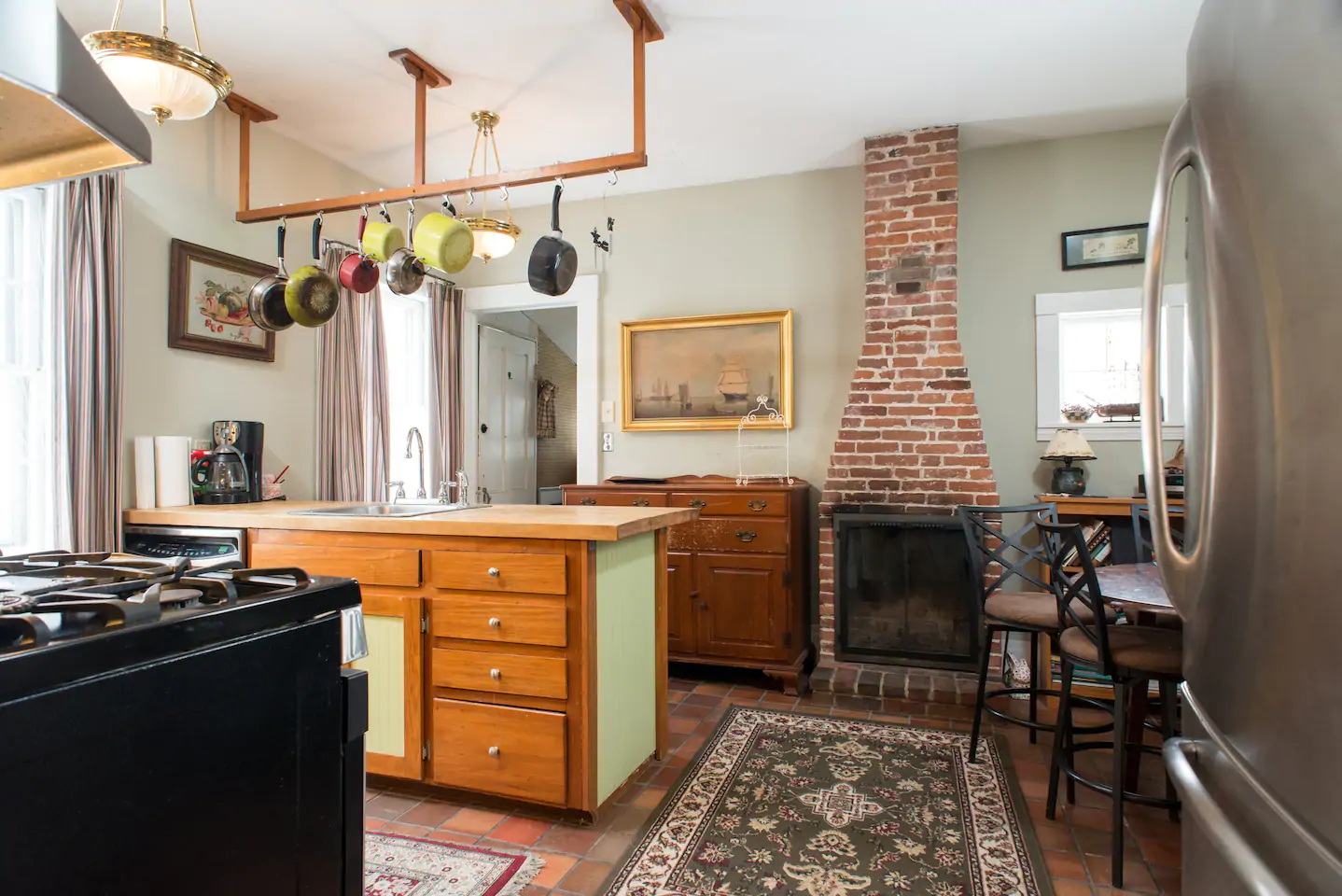 Here's another historic Airbnb that can hold up to 10 guests, the John Edwards House. (This and the Henry Derby House are managed by the same Airbnb host).
Set in a quiet neighborhood, this property is well-liked by family groups and wedding parties.
There is beautiful decor that really highlights the historicity of the home. Take a look at this enchanting Airbnb listing!
---
---
Historic Salem Oceanfront 2 Rm Apt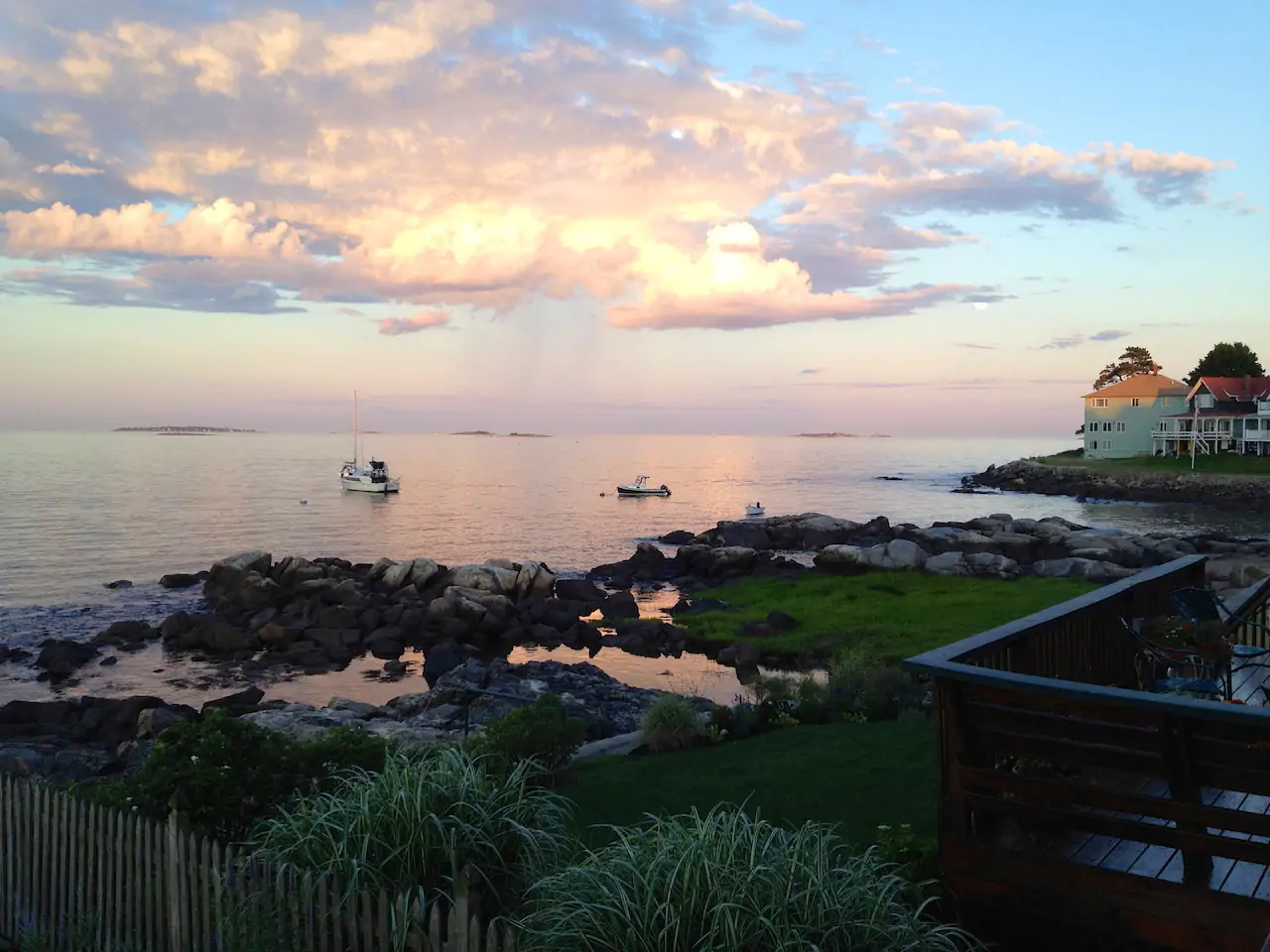 Salem isn't just about its spooky and dark history, this is also a coastal town with a maritime tradition. Why not stay in a Salem Airbnb near the water? This 2-room, oceanfront Airbnb apartment would be a nice option.
A basement apartment, this cozy space for 2 people is bright and well-appointed. Step out into the yard and enjoy views of the water from the Adirondack chairs.
Please note: this apartment is booked WAY out in advance, so plan ahead!
---
---
The Forsythia Apartment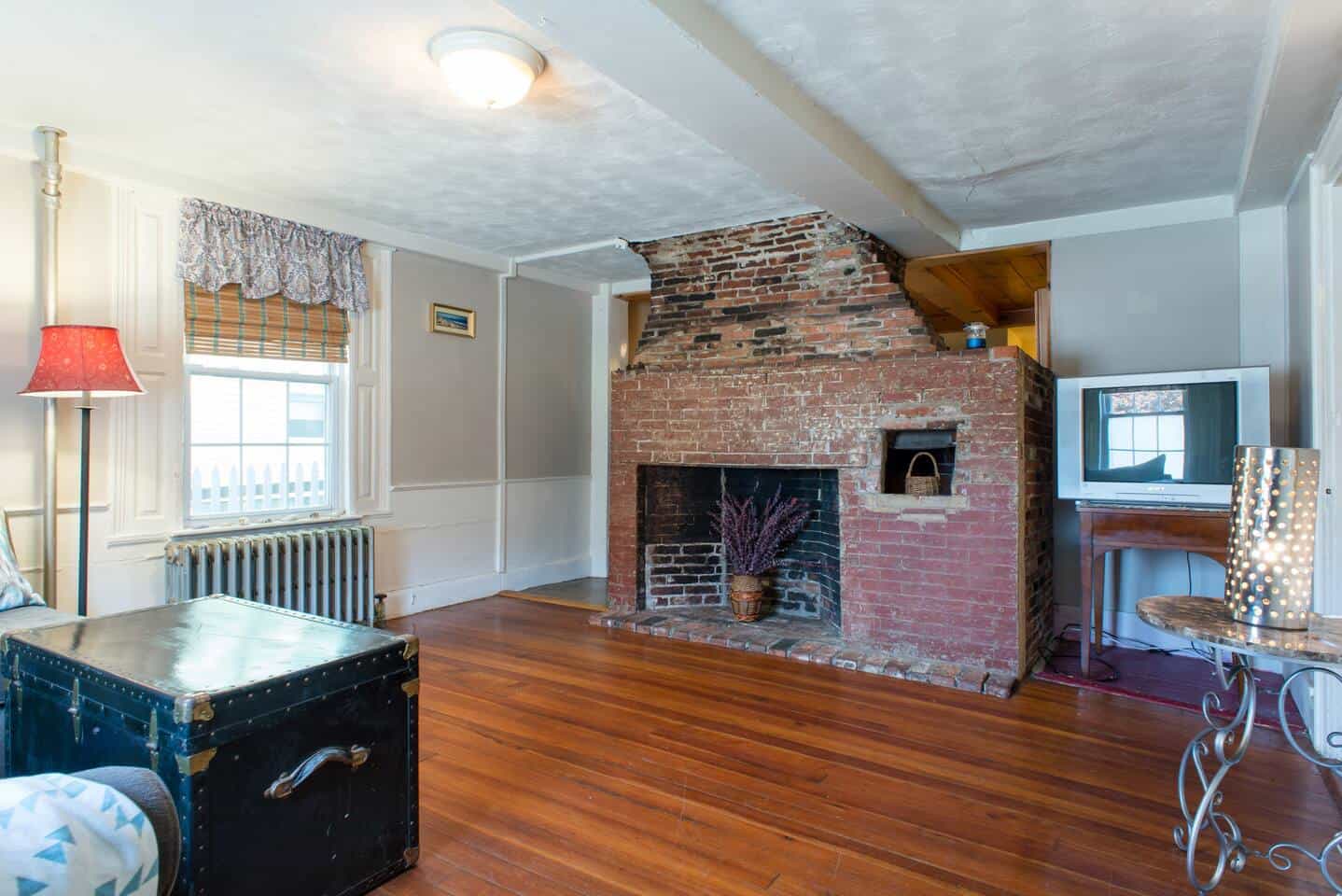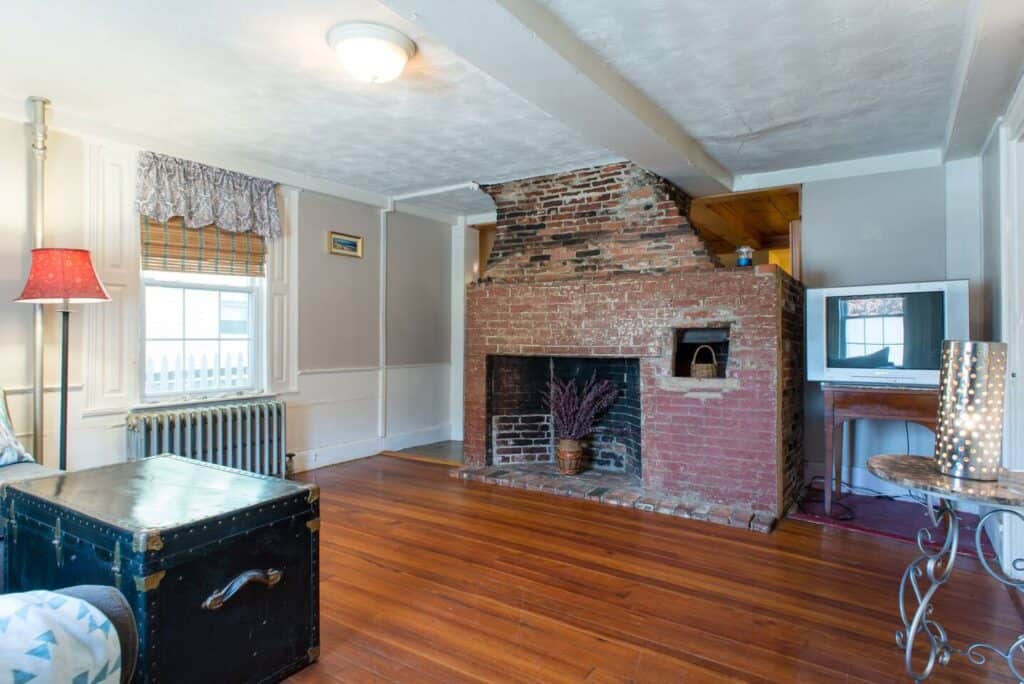 Another historic house holds the Forsythia Apartment, set in a busy and fun area of Salem. This Salem Airbnb is set on the same street where author Nathaniel Hawthorne was born! When you stay here you'll be near Salem Common and Pickering Wharf and pretty much everything you want to see in Salem.
Lovely hardwood floors are in this apartment, which is spacious and open and suitable for 3 guests. Traveling with pets? This space is also pet friendly.
---
---
The Mason Suite of Salem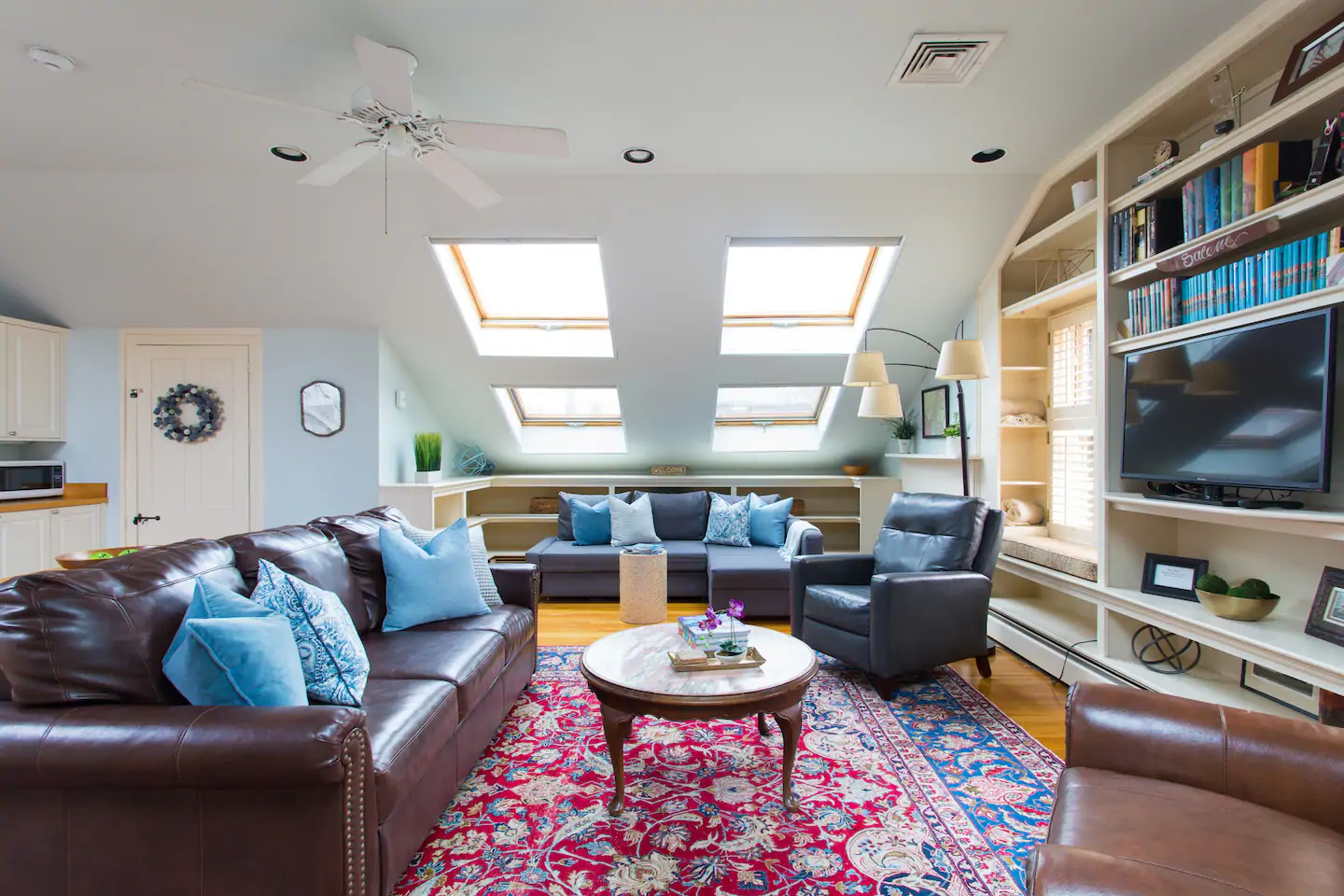 The Mason Suite is located in a historic area of Salem and surrounded by 17th, 18th, and 19th century buildings. The Airbnb suite itself is inside a Greek Revival from 1844.
6 guests can make themselves at home here with 3 bed spaces (1 queen bed in the private bedroom and two sofa beds). The living space is bright and open with skylights letting in pleasant natural light.
A great location near Salem Common and all the main attractions of Salem…what more do you need?
---
---
The Knotical (Marblehead)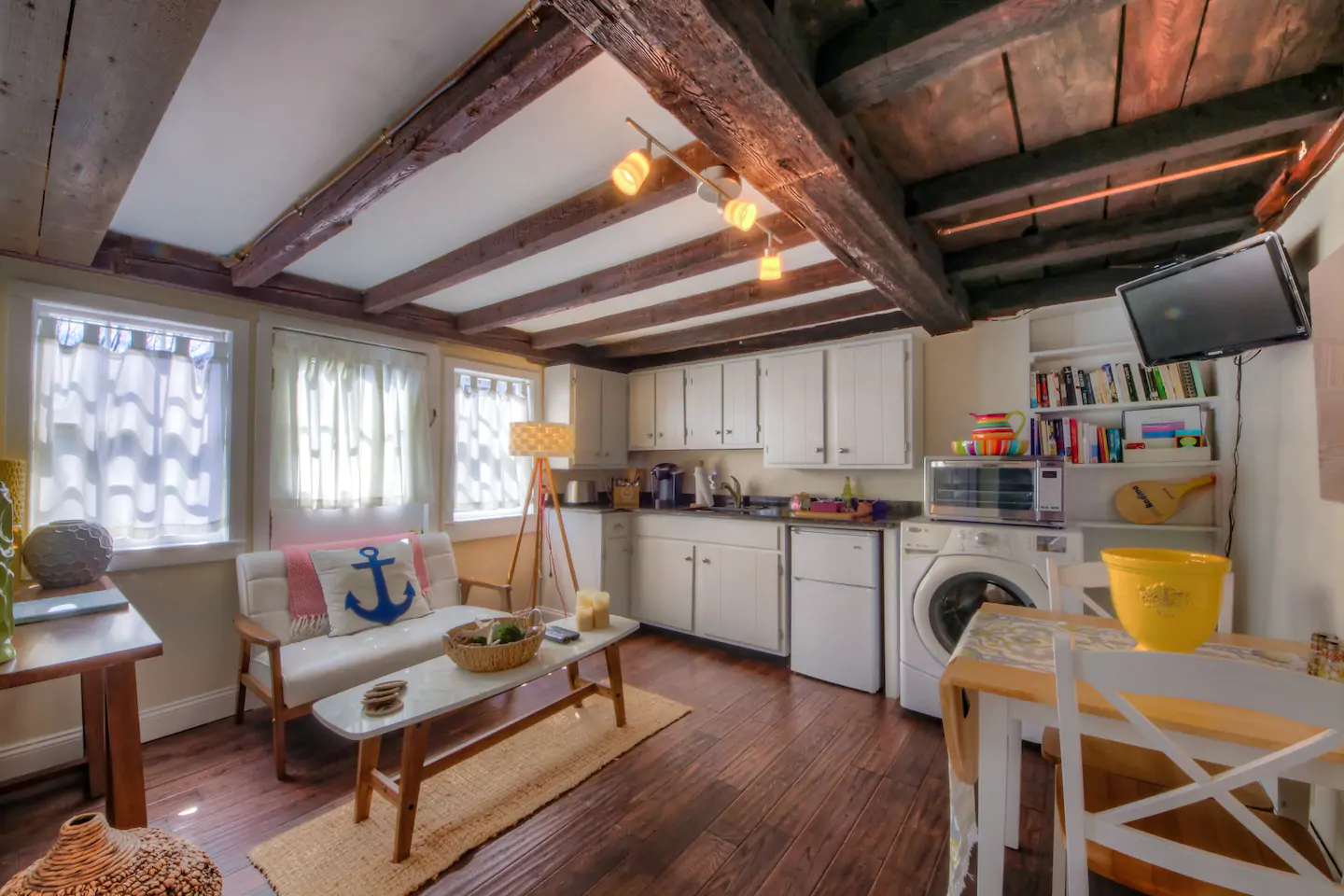 Looking for a cozy and cute space near the beach? This compact apartment in Marblehead is ideal for 2 guests. This private space, a 1 bedroom/1 bath apartment with studio kitchen, is great for a laidback stay, and convenient to downtown Marblehead and nearby Salem.
Note: The ceilings are low in this apartment, so if you're 6'1″ or more, you'll need to watch your head. Just another part of the charm of renting a historic vacation rental in New England!
---
---
Lorelei's Witch House
Looking for witchy Airbnbs in Salem? Lorelei's Witch House is located right above what is said to be the oldest witch shop in the country, and there are two private bedrooms on offering in this witchy Airbnb: The Mermaid Room and the Goddess Room. Both have wifi, cable TV, AC, and a Keurig, and guest access in the rest of the house includes the breakfast bar in the kitchen, the upstairs bathroom, Lorelei's Spellcasting room, and the Magical Garden.
If you're looking for a witchy place to stay in Salem, this Airbnb could be a perfect choice!
---
---
The Salem House
Perfectly positioned just a mile from downtown Salem, The Salem House is the entire second floor apartment which includes a full kitchen, private bathroom, dining room, and sleeps 4.
---
---
Delightful Suite in an Antique Home
Looking for a Salem Airbnb that offers a great historic feel right in the heart of Salem? This private suite is located in a house that is over 200 years old, so creaking floors are simply a part of its charm!
You'll get a private entrance, private bathroom, a bedroom with a decorative fireplace, a sitting room, AC, and a washer and dryer, and this private suite sleeps 2.
---
There are so many great options for vacation rentals in Salem MA and vacation rentals in Massachusetts all around the state. The hardest part is deciding which one is the perfect Airbnb Salem MA has for you!
---
Read these next:
---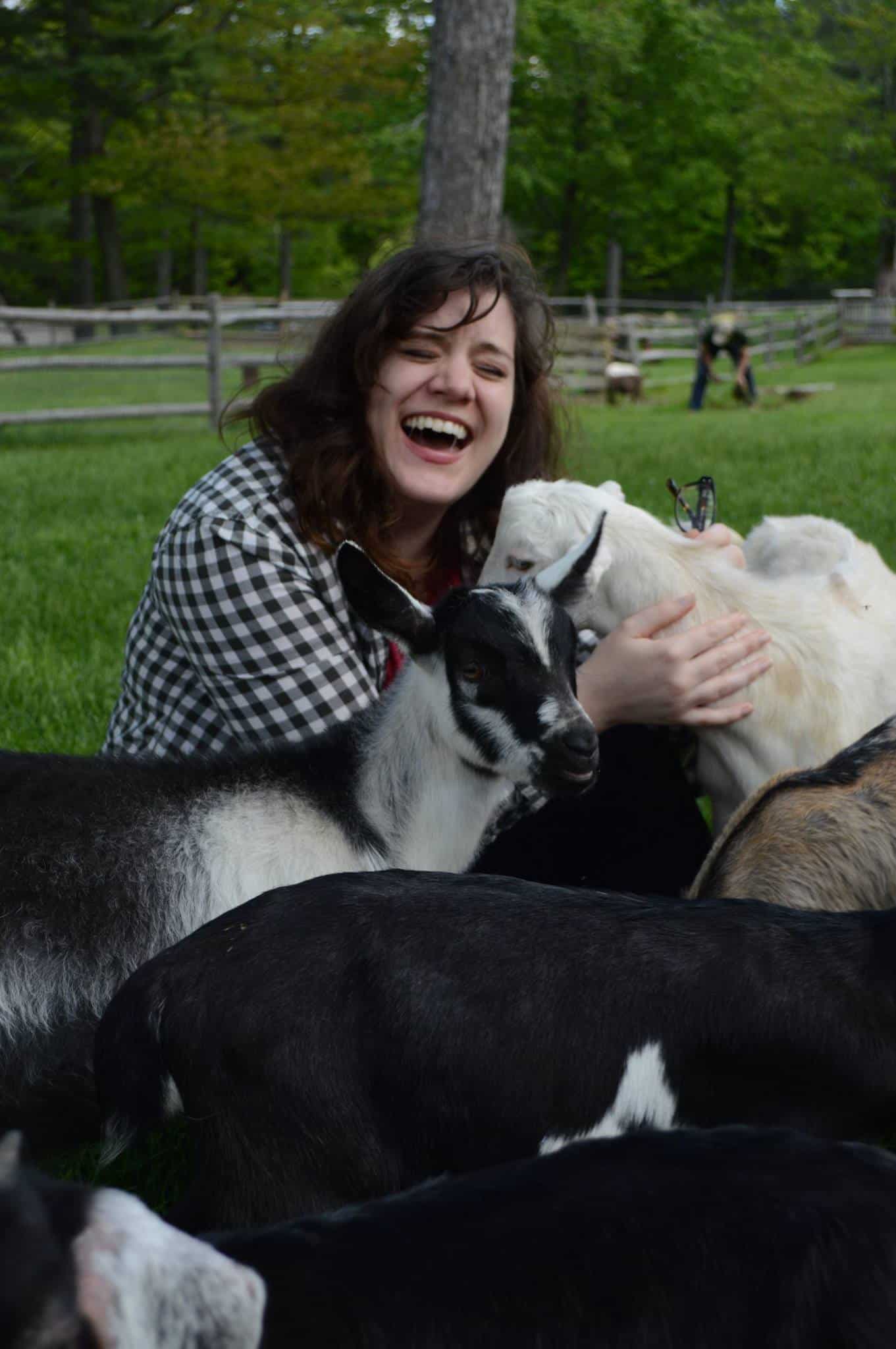 Amy is the founder of New England with love. A proud Vermonter, she hopes to share her love of New England and help you find the best adventures in the region. Amy is also blogger/founder at Two Drifters, where she writes alongside her husband about romantic and couples travel, relationships, honeymoons, and more. When not working on websites, Amy is probably reading, cuddling with her husband, son, and cats, & drinking a maple latte.