*This site uses affiliate links; if you make a purchase through these, I may receive a small commission at no cost to you.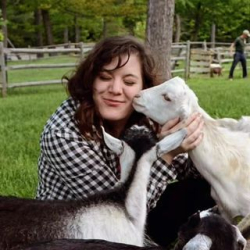 Latest posts by Amy Hartle
(see all)
Let's get boozey or BOO-zy, if it's October in Salem! He he, we couldn't resist! Are you looking for the best bars and breweries in Salem? You're in luck because you've got some awesome choices for where to go to enjoy an adult beverage or three.
Salem is always a fun time, whether you're visiting looking for spooky things to do or not so spooky things to do! There are lots of great restaurants and places to kick back and enjoy yourself in Salem whether you're looking for craft breweries, cideries, or nightlife, you'll find it here on this list of Salem MA breweries and bars!
Best Salem Breweries
East Regiment Beer Company
30 Church St #B1, Salem, MA 01970
One of the top Salem MA breweries, East Regiment Beer Company is one of those places that doesn't try to do too many things at once: they know how to craft a delicious beer, and that's what they do!
With a wide variety of solid, yet inventive craft brews on tap like their Good Mews coffee brown ale featuring Lone Gull coffee and served on nitro, beer drinkers will love the selection at East Regiment Beer Company! Non beer drinkers, not so much, as this Salem brewery focuses exclusively on beer and doesn't offer a food menu, but take out and delivery are allowed.
Oh, and dogs are allowed outside on the patio, as well, and you'll often find live entertainment and other cool happenings out at East Regiment Beer Company, so be sure to check out their events page!
Notch Brewing
283R Derby St, Salem, MA 01970
Is Notch Brewing the best brewery in Salem MA? If you're the type of person who likes your breweries to offer fantastic brews, yummy bar bites, and plenty of onsite entertainment, then yes, this might be the best Salem brewery for you!
Offering full pours of their signature European-style brews on tap like their Zwicker Bier, a zesty, floral Bavarian pale lager, with their beer snack menu full of perfect complements like pierogi and sausage boards!
There's a great beer garden with water views, cornhole boards, skeeball, and tons of cool workshops and events, like their Notch Run Club meets where you can earn free beer just by participating! Notch Brewing is one of the top breweries in Salem and beyond, so if you're looking for hearty craft beers in a cool atmosphere, this is the spot for you.
Deacon Giles Distillery
75 Canal St, Salem, MA 01970
Located off the beaten path, Deacon Giles Distillery is a must-visit for all spirit lovers in Salem… you know, the type you drink! The distillery fuses modern creativity with solid tradition to create spirits that result in their line of Damn Righteous Spirits, and tours are available onsite for those who would like to get a behind the scenes peek into the art of distilling.
Swing by and enjoy a cocktail at the Speakeasy Lab, the onsite bar, open on select days and times. Locals and tourists alike adore this place for creative and tasty beverages served up in a comfortable, engaging atmosphere.
The Island Lounge opens for larger events and entertainment, otherwise, you'll find the Speakeasy Lab to be a comfortable and cozy Salem spot to get a drink! There is no kitchen onsite, but they do host food pop-ups from time to time and allow take out to be brought in.
Far From the Tree Cider
108 Jackson St, Salem, MA 01970
Somewhere between the strong spirits and the milder craft brews lies delightfully crisp and refreshing ciders, and that's exactly what Far From the Tree Cider serves up! Their line of hard ciders can be purchased by flight, by the glass, by the can, and by the growler, and they are open throughout the week.
Far From the Tree Cider has a great variety of staples and seasonal blends, including their Apple of my Chai, perfect for warming you up as those chill winds begin to blow each fall, either in their cozy indoor tasting room or their cute outdoor space.
PS There is no food menu at Far From the Tree Cider, but they do host pop-ups every now and allow take out to be brought in.
Bent Water Brewing Company Lynn MA
180 Commercial St #18, Lynn, MA 01905
Just a quick drive up to the road to Lynn, Bent Water Brewing Company is one of the best breweries near Salem, Massachusetts and should definitely be on the agenda for all craft beer lovers! With an emphasis on brewing quality craft beer – and attributing much of that to the superior water quality found in this area – you'll find brews that are distinctly delicious!
With twelve rotating taps, Bent Water Brewing Company in Lynn offers up their larger production brews and small batch beers in their comfy taproom. They don't serve food onsite, but you can bring takeout in, no problem.
Be sure to check out their events page because this popular brewery is always hosting cool crafty project nights and live entertainment!
Best Salem Bars
The Roof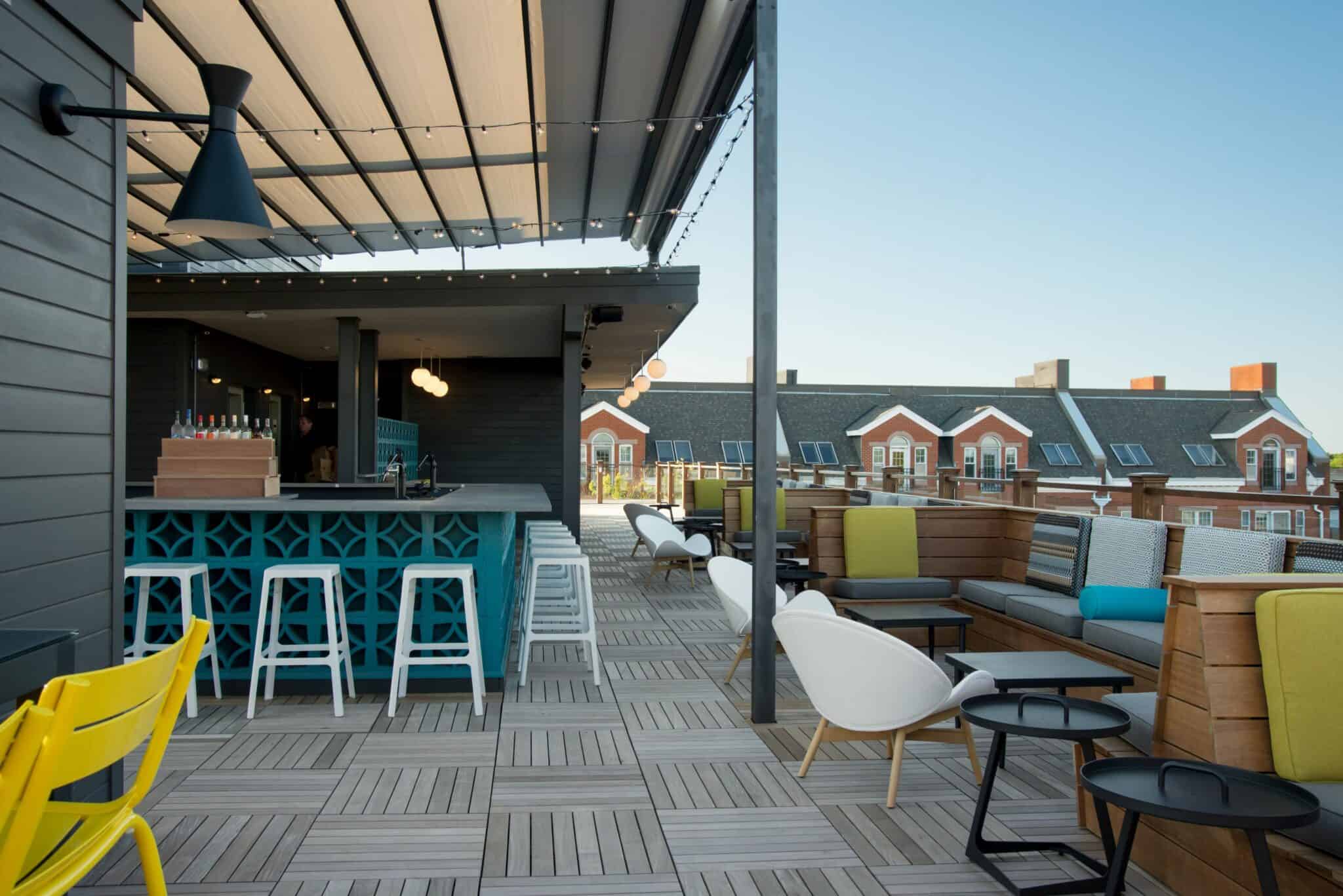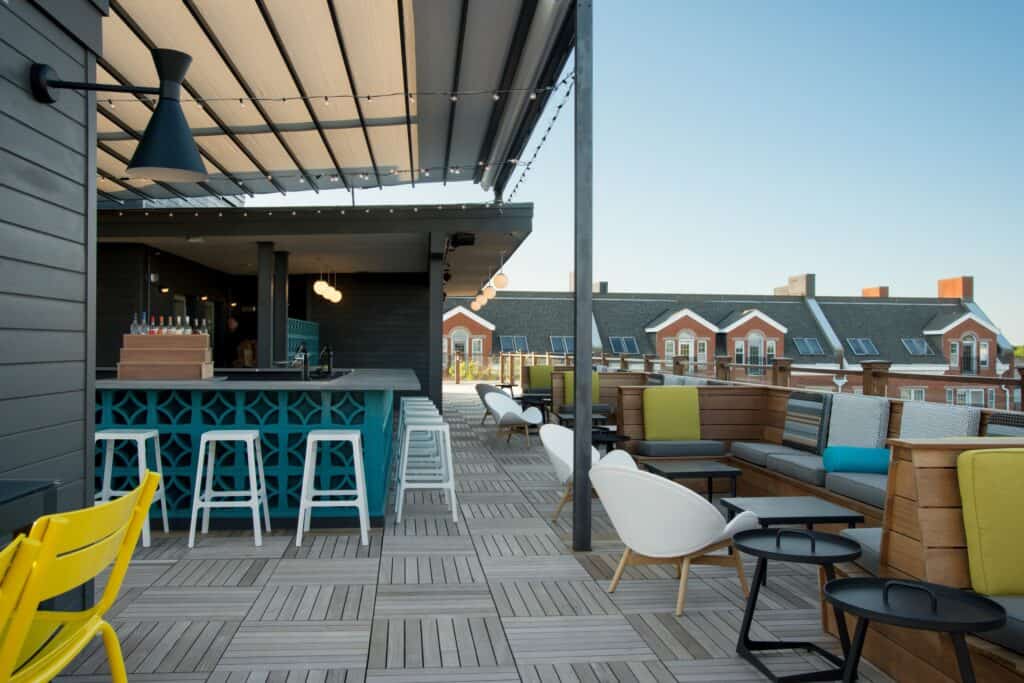 Not only is Salem Hotel one of the top places to stay in Salem, it's also one of the coolest rooftop bars in Salem! In fact, The Roof is the only open-air rooftop bar in Salem.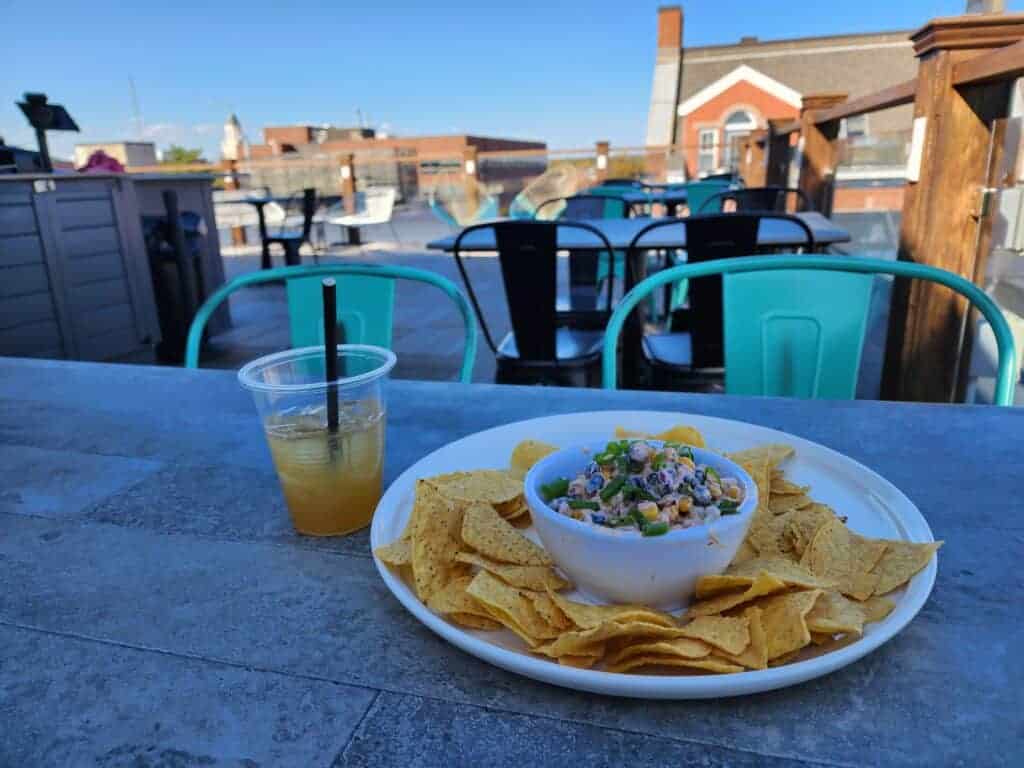 In my experience, The Roof is the perfect place to refuel during the warm weather months in Witch City! Strong drinks and delicious food options, what more could a person want?
Ledger
125 Washington St, Salem, MA 01970
Ledger is an upscale, sophisticated, and historic bar in Salem; in fact, it is housed in an old savings bank that dates back to 1818, the second oldest in the United States!
This is one of the nicest and most popular restaurants in Salem, and the bar is absolutely gorgeous. The wine list is extensive, with options from around the world, and the beer selection includes local and regional craft brews. This is one of the nicest bars in Salem, so come dressed to impress!
Bit Bar Salem
278 Derby St, Salem, MA 01970
If you're looking for Salem bars with entertainment of all kinds, you've got to check out Bit Bar Salem! With a retro arcade vibe, you'll find that not only are there classic arcade games like Pac-Man, Donkey Kong, and Street Fighter, but there's also skeeball, Dance Dance Revolution, and so much more!
Not only is this a full bar in Salem with just about anything you might want to imbibe, but it also has a great food menu containing all kinds of delicious options from appetizers to full size entrees. This is a great option for anyone looking for Salem bars with games like pinball, and kids are welcome with their adults until 8pm!
Mercy Tavern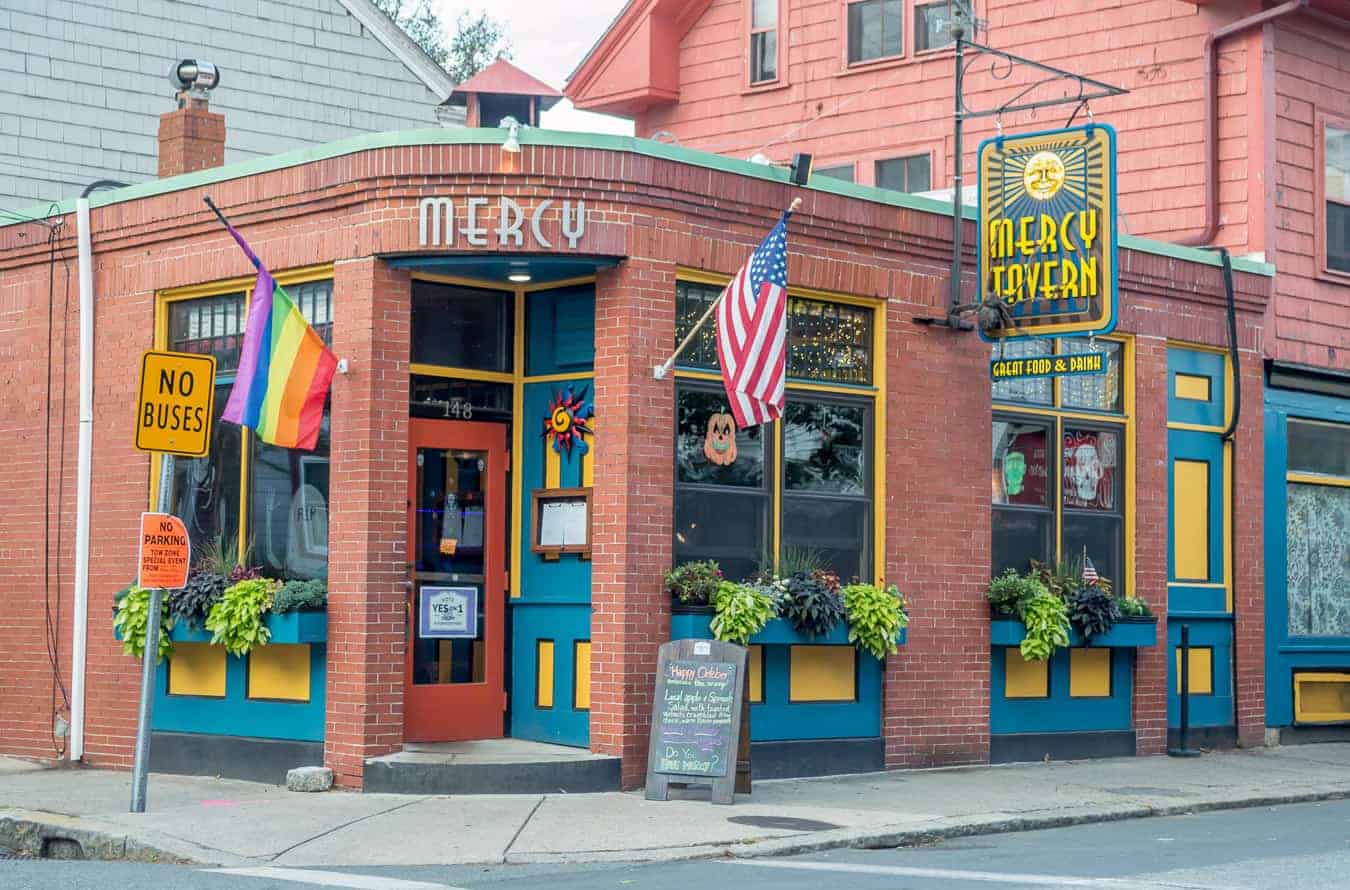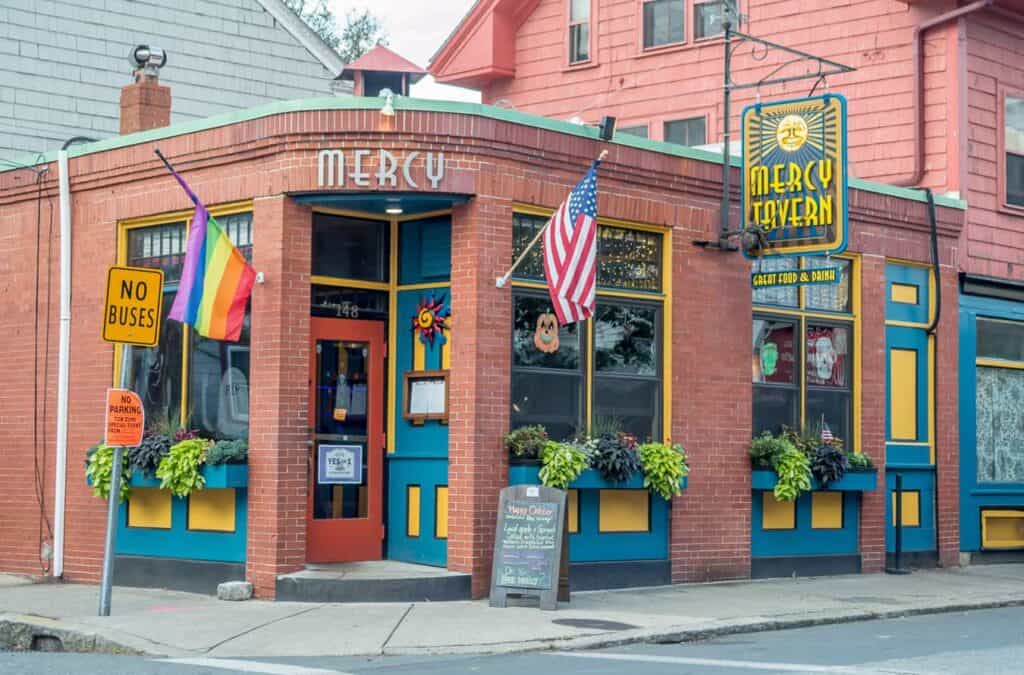 148 Derby St, Salem, MA 01970
Mercy Tavern is a cozy neighborhood gastropub with a friendly and inviting atmosphere. The full bar features craft beer, wines, and cocktails, and the food at Mercy Tavern is best described as New England comfort food.
Mercy Tavern has live entertainment often, so check out the events calendar if you'd like to see who's playing at this cool Salem bar!
All Souls Lounge
282 Derby St, Salem, MA 01970
Looking for a stylish cocktail bar located in the heart of Salem? That's All Souls Lounge, featuring a great range of creative and vintage cocktails, such as the Boston Sour that hails all the way back to 1892, made of bourbon, lemon, maple syrup, and egg white.
All Souls Lounge also has a carefully curated selection of beer and wine, and a bar food menu featuring some inventive grilled cheese and hot dog creations! Plus, you're within easy walking distance of lots of popular Salem attractions like The Burying Point Cemetery and the Salem Witch Trials Memorial, and the Salem Wax Museum is literally right across the street.
The Derby
189 Washington St, Salem, MA 01970
The Derby is a laid back, community-centered bar with a friendly staff, and their bar seats up to 30. In addition to their full bar, they also are a scratch kitchen restaurant, so come hungry to hang at The Derby!
You'll find regular events happening at this Salem bar like Drag Brunches and Taco Tuesdays, and an everyday menu that has not just a great selection of adult beverages, but also some fantastic food options, too!
The Tin Whistle
241 Jefferson Ave, Salem, MA 01970
One of those Blink & You Might Miss It kind of places, The Tin Whistle is a Salem bar that is quaint, cozy, and known for some killer cocktails.
This local Salem pub is known for more than just their food and drink, too, as it has a dart board, pool table, and regular trivia nights, so this is a great place for those looking for that local dive bar energy with plenty to do (and drink!) onsite.
Village Tavern
168 Essex St, Salem, MA 01970
One of the most popular bars in Salem, Massachusetts, Village Tavern is one of those spots that has something for everyone! The restaurant is full of pub style classics like Prime Rib French Dip, steaks, burgers, and more, and the full bar has just about anything a person might want to wet their whistle.
There's more to Village Tavern than just food and drinks, as they often host live entertainment and their game room has multiple pool tables, skee ball, air hockey, and more. This is a great place to start or end your night out in Salem as its conveniently located directly across the street from the Peabody-Essex Museum!
Sidelines Sports Bar & Grill
105 Canal St, Salem, MA 01970
Looking for sports bars in Salem? Here ya go! Sidelines Sports Bar & Grill is just steps away from Salem State University, so if you're looking for college sports bars, this is it.
With a full bar and the kitchen open daily until 12:30am, this is a very popular Salem bar, especially if you're in the mood for yummy bar classics like wings, nachos, and potato skins alongside your Sidelines Fishbowl or Booze Bucket!
Gulu Gulu Cafe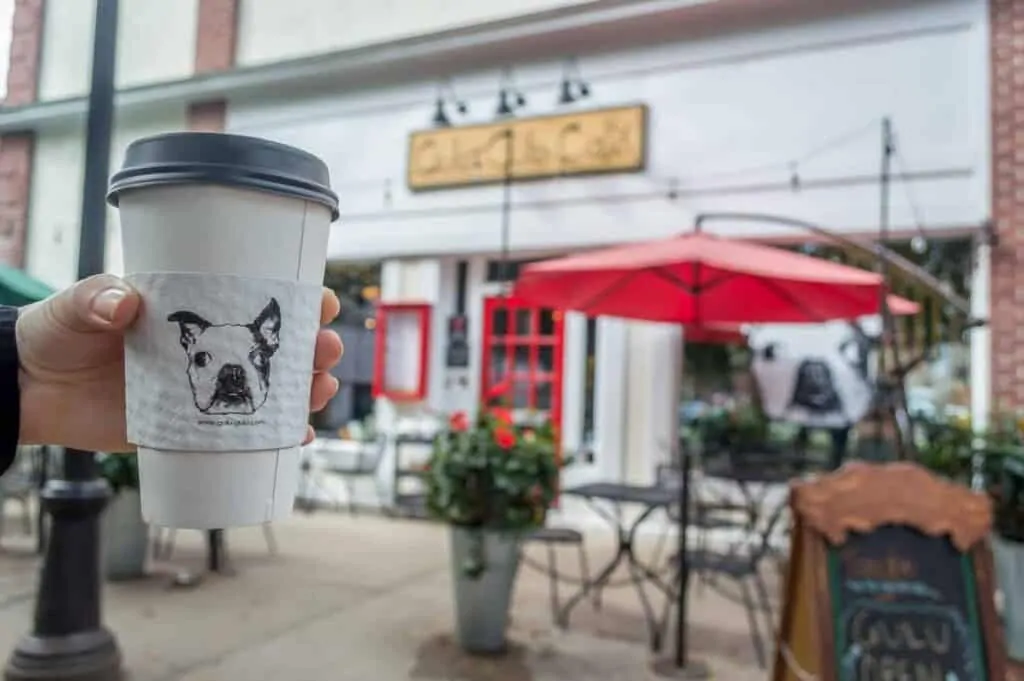 47 Essex St, Salem, MA 01970
Looking for cozy, quaint local brewhouses in Salem? Gulu Gulu Cafe fits the bill and them some. This artisan sandwich shop and craft beer bar isn't just known for its tasty offerings, but also its art scene.
In addition to the fantastic art gracing its walls, you'll also find live entertainment, drag brunches, bingo nights, and more, so this isn't just a cool place to get a drink in Salem… this is also a cool place to spend some time enjoying the local art scene in the Witch City.
O'Neill's Pub & Restaurant
120 Washington St, Salem, MA 01970
Looking for Irish pubs in Salem, Massachusetts? O'Neill's Pub & Restaurant is not just one of the top places to grab a bite and a brew in Salem, but it's also been voted best of the North Shore!
On the menu you'll find staples like bangers & mash, traditional Irish curry, and more, and in addition to the delicious foods on offering, O'Neill's Pub also has a great draft, wine, bottle, and cocktail selection on hand, too. Whether you're in the mood for a martini or a Guinness, O'Neill's has you covered, and they're even open until 1am!
The Tavern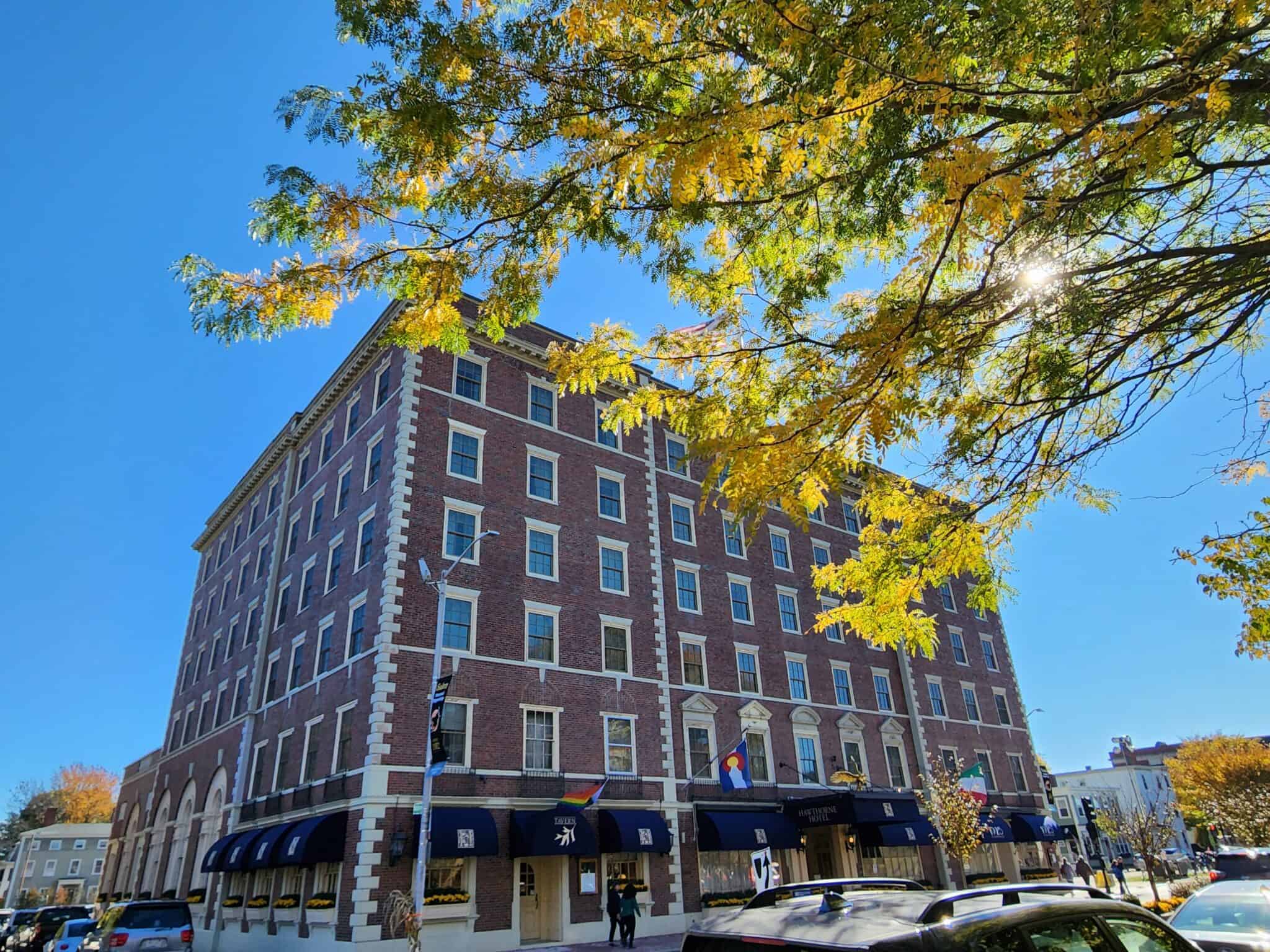 18 Washington Square W, Salem, MA 01970
Located in one of the most haunted hotels in Salem and beyond, The Tavern is a historic, wood-paneled bar that has all the historic charm you might imagine from a hotel built in the 1920s! The Tavern is open for breakfast through dinner and beyond, with drink service stretching through to 11:00.
This isn't a rowdy Salem bar, but rather a nice bar in a historic hotel restaurant where you can enjoy a cocktail, a meal, and maybe even a ghost story or two!
If it's Salem nightlife you're looking for, hopefully you've found something you like in this list of Salem bars and breweries! Enjoy your BOO-zy fun in Salem!
P.S. if you are looking for breakfast options for the morning after, check these out!
You might also like: