Salem is one of Massachusetts' most well-known cities, especially due to its historical and cultural significance. Salem's reputation today is mainly focused on its witchy history and its present day magical vibe.
This makes Salem a great tourist destination for fans of the spooky and historic alike– but that's not all the city has to offer. And if you're on a budget? Don't you worry.
There is plenty to do here that doesn't cost a dime. Keep reading to learn about some of our favorite free things to do in Salem.
Psst! Don't miss our ultimate guide to visiting Salem in October, featuring all the top things to do on a trip to Salem.
Free Things to Do in Salem MA
Visit the Witch Trials Memorial
Any trip to Salem wouldn't be complete without at least a little bit of exploration into the city's history. The infamous Salem Witch Trials that took place in 1692 are tragic but fascinating.
Salem's remembrance of that dark time is shown in several memorials that are free to the public. The Witch Trials Memorial, located on Liberty Street, features 20 stone benches built into the wall, one for each of the 20 victims of the trials.
P.S., if you want to dive deeper, you could go on a highly rated guided walking tour to learn even more about Salem's tragedies.
Take a tour of Harbor Sweets Chocolate Factory
Beginning on July 14 of this year, Harbor Sweets plans to resume tours of their famous chocolate factory located in Salem. According to their website, past tours have taken place on Tuesdays and Thursdays and last about 20 minutes. Be sure to call ahead and reserve your spot– you don't want to miss an opportunity to check out the inspirational story of this local candy crafter.
See the Historical Burial Grounds
Certain cemeteries in Salem have been declared to be historically significant in terms of the Witch Trials. Within walking distance of the Witch Trials Memorial is the Charter Street Cemetery, Salem's oldest cemetery. Though Charter Street Cemetery was built in 1637, the oldest grave you'll find is dated 1673 (the older graves were made of wood and therefore deteriorated with time). Graves located here that are related to the Trials are those of John Hathorne, one of the judges at the time, and Mary Corey, the first wife of victim Giles Corey. It's considered one of the most haunted places in Salem.
Howard Street Cemetery is said to be the location of Giles Corey's execution by being "pressed to death" after he refused to stand trial. An urban legend states that his ghost haunts the cemetery and can be seen just before a tragic event.
Lastly, the Broad Street Cemetery is located across the street from the Pickering House and is home to the graves of Jonathan Corwin, a judge during the trials, and his nephew George Corwin, who served as sheriff of Salem at the time.
Check out the Punto Urban Art Museum
The Punto Urban Art Museum is an open-air museum located in the neighborhood of El Punto in Salem. They feature 85 large scale murals from 25 local New England artists and 40 globally renowned artists within a 3 block radius.
The free museum also offers a variety of themed tours, lasting up to 90 minutes, that aim to inspire creativity and community engagement by breaking down socioeconomic barriers.
Go to Salem Willows Park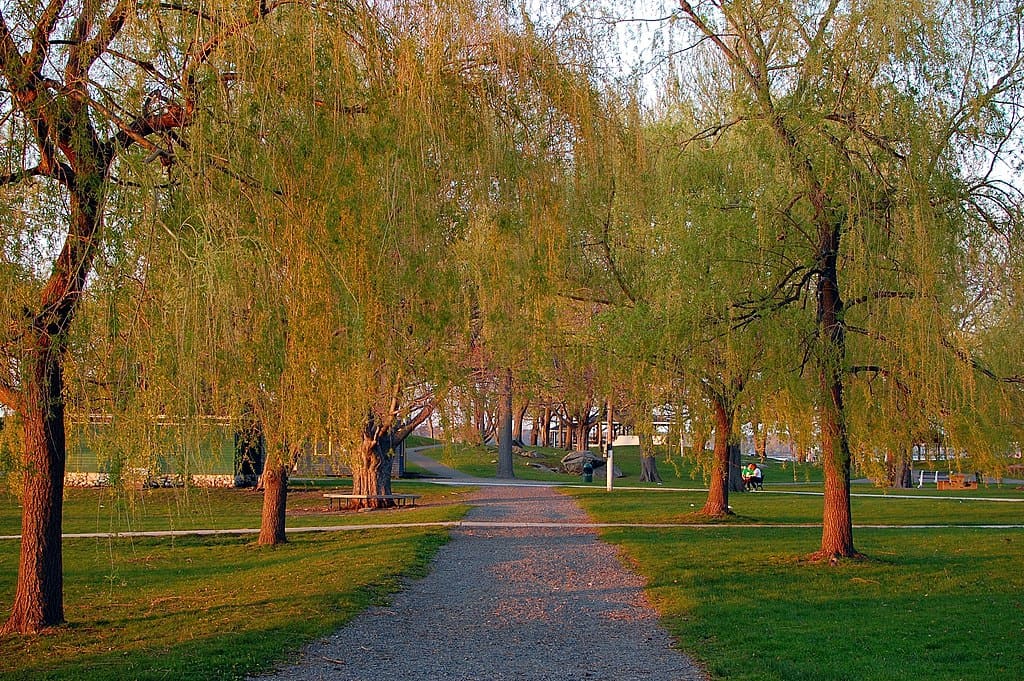 Salem Willows is a 35-acre public park with three beaches, named for its beautiful white willow trees planted in 1801. The history of Salem Willows includes visits and performances by jazz legends Duke Ellington and Louis Armstrong.
While there is a cost associated with the rides, arcade, and other attractions in the amusement park section of Salem Willows, the beaches, picnic areas, and athletic fields are all free!
Walk along the Heritage Trail
Salem's Heritage Trail was created to allow visitors to explore the city at their own pace and based on their own interests. From historical points of interest such as museums and monuments to the more lighthearted attractions such as the Bewitched house, the Heritage Trail is the perfect guide to Salem's must-see locations.
Visit the Salem Athenaeum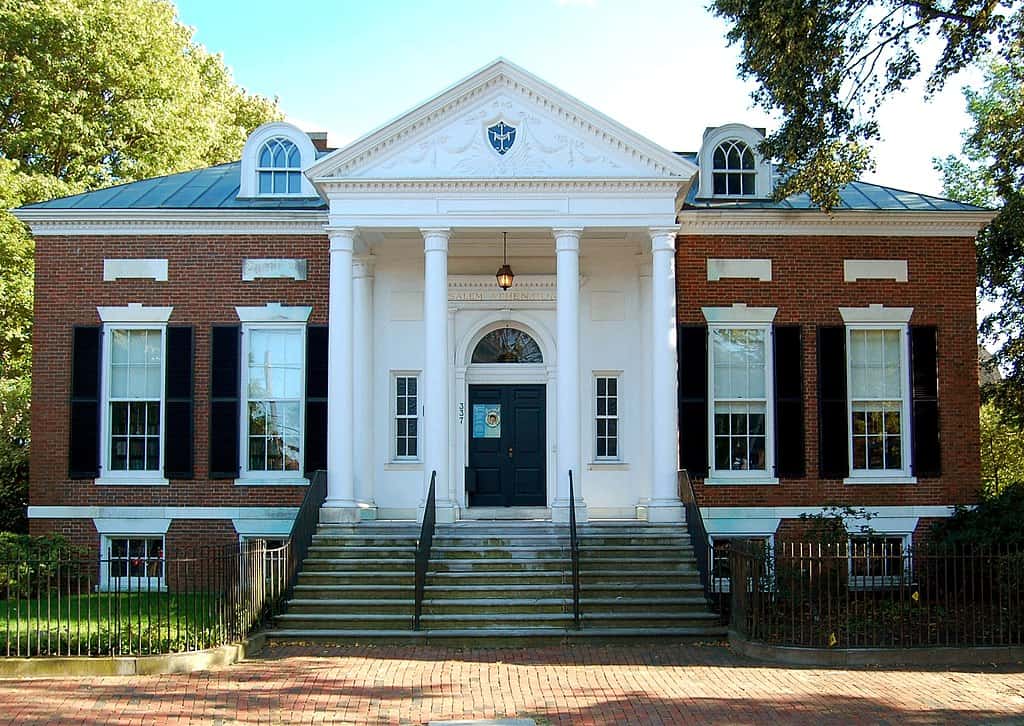 A trip to the library may not be on your list of exciting vacation plans, but the Salem Athenaeum is more than just your average library. It is considered to be one of the oldest membership libraries in the United States, although admission is free to the public.
The Salem Athenaeum boasts a collection of over 50,000 works collected over the past 200 years, including both historical and modern books. There are also free exhibitions, writing groups, book clubs, and other events each month that are open to both members and non-members.
Wander the Salem Psychic Fair and Witches' Market
Throughout the month of October, the city of Salem hosts an annual Festival of the Dead in preparation for the locals' favorite holiday, Halloween. The Festival consists of several unique events and activities, but the highlight is the Salem Psychic Fair and Witches' Market.
Running from the 1st to the 31st of October, 176 Essex Street in the historic district of Salem will feature a variety of psychics specializing in tarot card readings, past life explorations, clairvoyance, and much more. There will also be vendors offering metaphysical and magic-inspired products such as herbs and crystals, voodoo dolls, jewelry, and spell kits.
Even if you're not a believer in witchcraft or the paranormal, admission to the Salem Psychic Fair and Witches' Market is free, so why not check it out?
Check out the Salem Witches' Magic Circle on Halloween
October 31st concludes Salem's Festival of the Dead with the Salem Witches' Magic Circle. Hosted by witches/warlocks and psychics, the Salem Witches' Magic Circle is a Halloween ritual on the Salem Common that is open to all.
The ritual is a celebration in honor of the dead for Samhain, or summer's end, which is believed to be the time of year when the veil between the living and the dead is thinnest.
Take a Selfie with Samantha from Bewitched
If you're a fan of the beloved TV Sitcom Bewitched, don't miss out on taking a fun selfie with the Samantha statue! It's completely free, so you can take as many selfies as you want to commemorate your Salem trip.
Explore the Maritime National Historic Site
This National Park was the first National Historic Site in the United States and features 9 acres of historic attractions to visit. While some of these attractions are not open to the public and must be viewed from outside, others, such as the scenic trails and the beautiful Colonial Revival Garden, make the Maritime National Historic Site well worth a visit.
Must-see attractions at the site include a replica of the 1797 Friendship and an original surviving lighthouse on display at Derby Wharf. The Derby House also offers free tours by reservation, and the Salem Armory Visitors Center downtown offers free exhibits and educational film screenings.
Explore Salem Common
Salem Common, an 8-acre public park, is located in the heart of downtown. It's a beautiful spot for you to relax between other site-seeing in the area. Kids will enjoy the playground and your family can take in the gorgeous views while having a picnic.
In fact, it's one of the top things to do in Salem with kids!
---
Looking for more to plan your Salem trip? We've got you covered. Check out these great Salem restaurants, breakfast spots, creepy ghost tours, enchanting Salem Airbnbs, and most haunted hotels in Salem.
---
You might also like:
---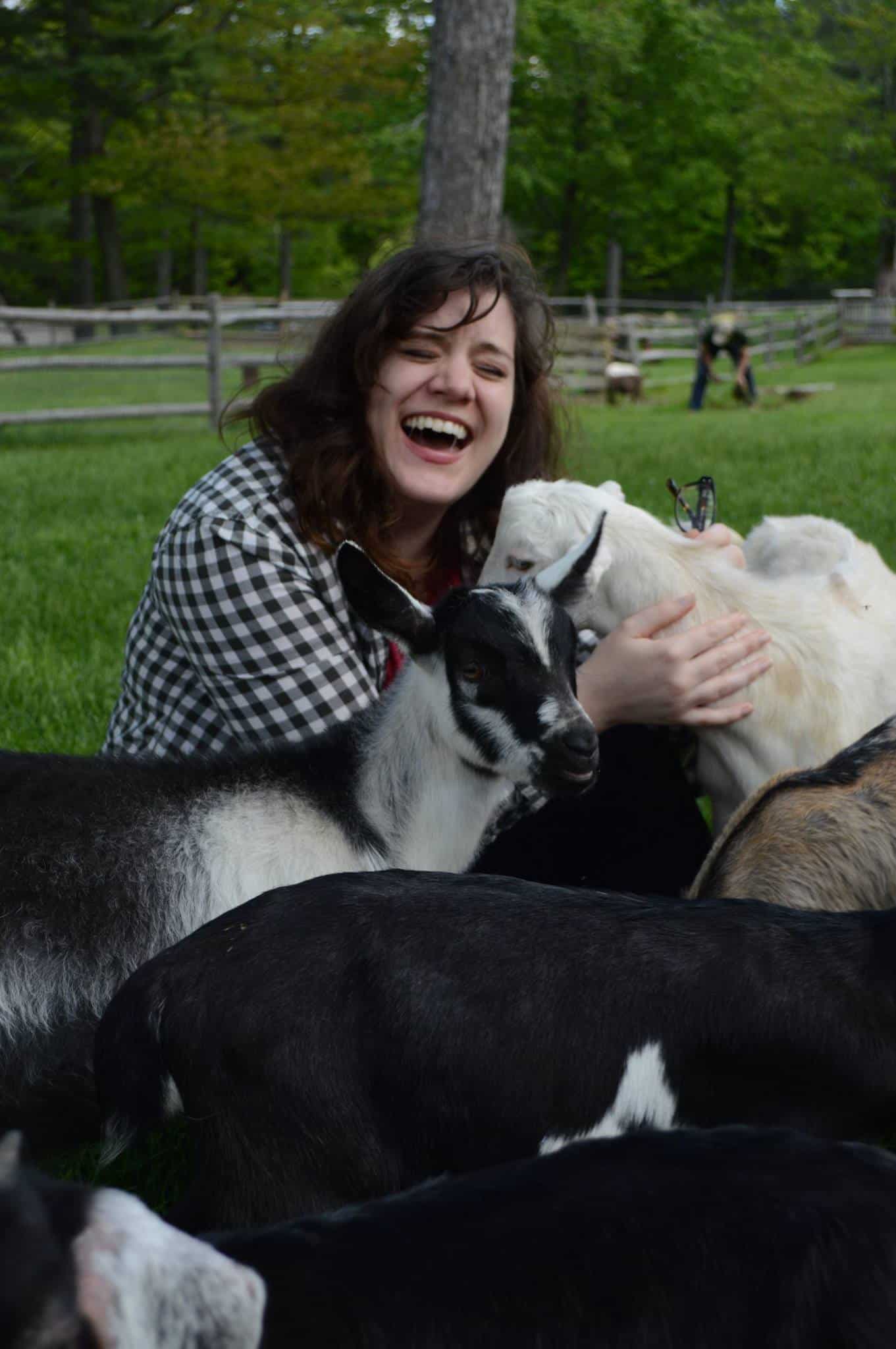 Amy Hartle is the founder and Editor-in-Chief of New England With Love, a comprehensive resource for travel in the New England region. Amy has been exploring New England since 2001. She lived in Vermont for many years and is a graduate of Plymouth State University in New Hampshire. Amy has been writing about travel for over a decade. On this site, Amy aims to share her love of New England and help you to have the best possible adventures!
Amy has been a full time blogger since 2012, and is also the publisher of Two Drifters, where she writes about couples travel and relationships, as well as Let's Adventure Baby, a family travel site. When not traveling the world or creating epic blog content, Amy can be found cuddling with her husband, son, and cats, & drinking a maple latte.