---
*Links in this article may be affiliate links, from which we may earn commission. See our
Privacy Policy
for full details.
---
Providence, Rhode Island has so much more to claim for their fame beyond just their capital city designation. With nicknames that include The Renaissance City and the Creative Capital, this vibrant Ocean State city has developed its own brand of artistic industry and historical preservation that is well-reflected in both the cultural offerings and historical landmarks of this hip East Coast town.
For the ultimate guide in where to go and what to see while visiting Little Rhodey's capital, check out this list of 15 awesome things to do in Providence RI! This destination is perfect for a New England weekend getaway.
Spend the day (or a few days!) exploring Roger Williams Park
This sprawling, well-protected outdoor space has 435 acres of gorgeous scenery, activities, and attractions. You can take in the fantastic view by walking one of the many trails or by floating around the lakes and connected waterways on a jumbo swan paddleboat.
Then there's the Botanical Center —New England's largest public indoor display gardens—with indoor and outdoor gardens that include five greenhouses, a rose maze, and 150+ different types and varieties of plants.
Next, you can head on over to the Roger Williams Park Zoo, where over 160 animal species are waiting to say hello! An accredited member of the Association of Zoos and Aquariums and American Humane Certified, this zoo takes good care of all of their animal friends.
After you've had your fill oohing and ahhing over the flamingoes and the sloths, you can head over to the Museum of Natural History and Planetarium and explore the many exhibits and events available to the public. As you can see, Roger Williams Park offers plenty to do and see on your visit to Providence.
Take in a show at Providence Performing Arts Center
Known locally as the "Jewel of Weybosset Street," this magnificently ornate theater was built in 1928 as a movie house. Its Gilded Age glory has been painstakingly restored and maintained over the years and today hosts a variety of entertainment, including concerts, dance performances, comedy shows, and touring Broadway productions. Plus, there are several restaurant options within easy walking distance of the theater, so pick a restaurant and make an evening out of it!
Listed on the National Register of Historic Places, this gorgeous theater is a must-see. Ranked as one of the top venues in the world by Pollstar, taking in a show at the Providence Performing Arts Center has to be on any solid list of things to do in Providence, RI!
Float away on one of Providence River Boat Company's Vineyard Voyages
There is plenty of Providence to explore, and what better way to explore it than to enjoy a floating wine tasting from the downtown Providence waterways? Providence River Boat Company has partnered with Rhode Island-based Gooseneck Vineyards to offer a fun and informative 75-minute open-air voyage that showcases a selection of wines served with light refreshments.
The Captain of the boat will guide you through historical points of interest and a representative from Gooseneck Vineyards will be on hand to discuss the wines you are tasting. Non-wine drinkers, great news! Providence River Boat Company has no problem allowing you to BYOB on their Vineyard Voyages.
Visit the library that is associated with an Edgar Allen Poe romance
The Providence Athenaeum is not just a local treasure, but a revered spot for all literary lovers lucky enough to have made their way through its doors! This independent library is almost 200 years old and houses some incredible collections and rare editions from literary greats such as Louisa May Alcott, Walt Whitman, and Herman Melville, in addition to a robust selection of contemporary works.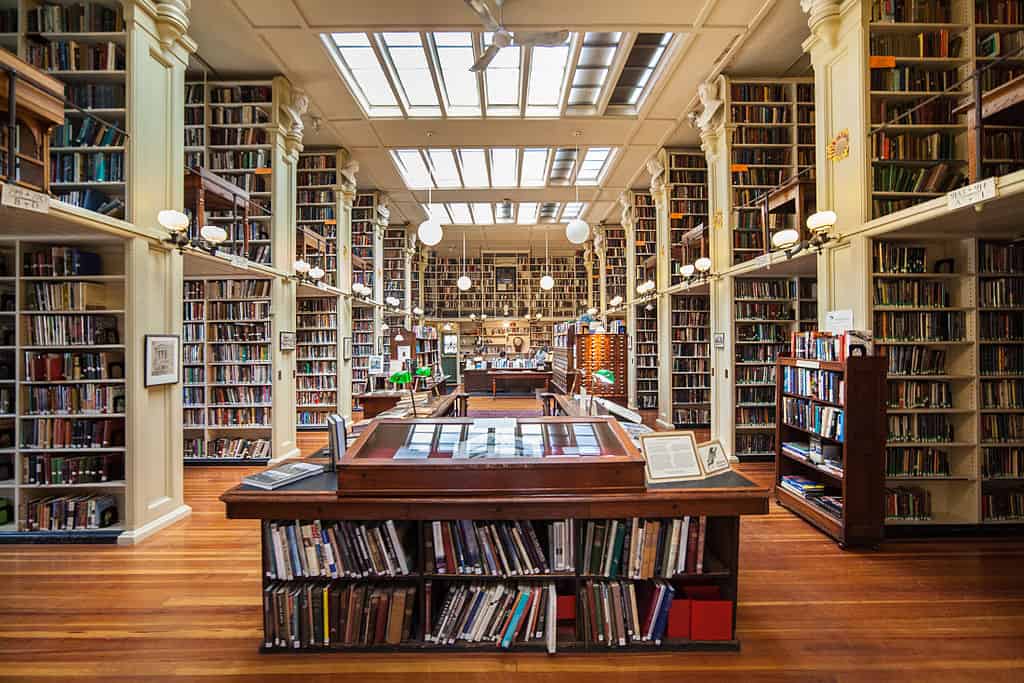 A gathering place for writers and readers alike, Edgar Allen Poe had his engagement broken off by his fiancée within the walls of the Providence Athenaeum. With collections that include paintings, sculptures, maps, historical documents, and more, anyone even mildly interested in art, history, or books must add this beautifully maintained gem to their list of things to do while visiting Providence, RI!
Take a walk down Thayer Street
This funky thoroughfare is a favorite destination for both the college kids and the townies of Providence! With over 71 unique businesses that include everything from thrift shops to bookstores to ethnic cuisine, there is plenty to do on Thayer Street. There is a wide variety of food options that include Thai, Greek, Vegan, Middle Eastern, French, Indian, Korean, and more.
After you eat, take in a movie at the Avon Cinema, a Thayer Street favorite since 1938, or go get a henna tattoo at the metaphysical shop, Spectrum India. If you happen to be in town mid-September, you might even get to check out the Thayer Street Arts Festival. A day spent wandering around on Thayer Street is a day well-spent!
Stop by the Stephen Hopkins House
Okay, this one is for the serious history buffs! Stephen Hopkins was one of the signers of the Declaration of Independence and governor of the colony of Rhode Island, and his home, built in 1707, has been expertly maintained over its lifetime and is well-appointed with historical furnishings, artifacts, and heirlooms. George Washington even visited this distinguished colonial home twice.
Check the website for details about tours, but if you love history, be sure to put the Stephen Hopkins House on the list of things to do while visiting Providence, Rhode Island.
Enjoy a night of classical music from one of the best music schools in the country
The Rhode Island Philharmonic Orchestra and Music School is a prestigious music school that attracts the best and brightest from all around the world, and there are ample opportunities to hear them perform, including Friday night open rehearsals. If you'd like to hear the classical offerings of one of the most well-respected music schools on the East coast, then you have to check out a performance of the Rhode Island Philharmonic Orchestra. Incredible musicians and timeless music make for an excellent addition to any visit to Providence.
Stroll about a bit on a Providence Walks: Self-Guided Historic Walking Tour
The city of Providence is extremely walkable, which is why the visitor's bureau has created the Providence Walks series with several different options for self-guided walking tours that offer local history and insight into Little Rhodey's capital city. You can choose from the following tours: Downtown Historic Walking Tour, Early Black History Walking Tour, East Side Historic Walking Tour, Jewelry District Historic Walking Tour, and West Side Historic Walking Tour.
The best part about the Providence Walks series is that with everything being self-guided, you choose the pace of the tour. Spend as much or as little time at each stop as you'd like, you are the one calling the shots on this one! A Providence Walks tour is an excellent way to get to know a little bit more about this eclectic town that is aptly nicknamed "Renaissance City."
Check out America's oldest indoor mall
Did you know that The Arcade Providence, built in 1828, is a National Historic Landmark that has managed to reinvent itself to fit its city's modern needs? This indoor mall still has retail and restaurant options open to the public (check out Lovecraft Arts & Sciences Council and their "weird emporium" while you're there!), but it also now has micro-lofts available for purchase on the upper floors! A part of the global micro-living trend that promotes and supports a more efficient, minimalist way of living, The Arcade Providence's creation of micro-loft space demonstrates how this city earns its nickname "The Renaissance City" by creatively reinventing itself to stay relevant while still preserving its rich historical heritage.
Check out local music, art, and artisan goods at The Providence Flea
This isn't your grandma's flea market; Going to The Providence Flea is more like going to a street festival than going to a flea market. If you're looking to really get the vibe of Providence and check out some of the unique and inventive art and goods that their flourishing creative scene offers, The Providence Flea is the place to be. It's open on Sunday afternoons outdoors in the summer and fall, but be sure to check ahead to see winter and spring dates and locations.
Stroll the grounds of Brown University, Providence's Ivy League gem
Founded in 1764 and situated in the historic College Hill neighborhood, the campus of Brown University is a sight to see! One of the most prestigious research universities in the country, Brown has a lot to geek out about. If you happen to be in to plant life, for example, not only is the campus beautifully landscaped, but Brown University is also home to the Brown University Herbarium, which houses around 100,000 plant specimens, dating back to the early 19th century. If you're going to geek out about old plant specimens, Brown University is the place to do it!
If you're looking for more than just plant specimens, there's The Haffenreffer Museum of Anthropology, Brown's teaching and research museum. Whether you check out the herbarium, museum, or just the gorgeous grounds of this Ivy League campus, a tour of Brown University makes for an excellent addition to any visit to Providence, Rhode Island.
Drive under the bronze pinecone to discover Federal Hill
As you enter the historic neighborhood of Federal Hill, you will be greeted with a large bronze pinecone that is attached to a giant archway that guards Providence's "Little Italy." This gorgeous neighborhood is known for both its phenomenal selection of authentic, old-world style Italian eats and its bright and welcoming energy.
The neighborhood often hosts live entertainment in Depasquale Square near its gorgeous fountain, and it isn't uncommon to see the plaza filled with people simply relaxing back and enjoying the space. There are so many remarkable Providence restaurants to choose from in this historic neighborhood, but there are plenty of other things to do here as well! Shopping, art galleries, and more can be found in Providence's "Little Italy."
Visit the RISD Museum
Pronounced "Riz-Dee," RISD is short for Rhode Island School of Design, and the RISD Museum is a beloved artistic and cultural touchstone for the Creative Capital. With over 100,000 works of art and design in their collection, RISD has got to be a part of your visit to Providence. With exhibits and collections from all around the world, this art and design museum provides opportunities to enjoy everything from ancient Egyptian artifacts to modern works. RISD even offers free admission days, so be sure to check the website and plan accordingly so you can see for yourself what puts RISD at the top of so many lists of favorite things to do in Providence, RI!
Cruise down the river in a Venetian-style gondola
La Gondola brings a little bit of Venice to you for the ultimate Renaissance City experience! Personalize your journey by choosing between packages that include a singing gondolier, a musician to play your choice of mandolin, guitar, or violin, and yummy treat packages that include handmade Italian wine biscuits and chocolate truffles.
Some packages are seasonal, like the Viaggio di Fantasme, or the "Trip of Ghosts," that fills you in on all of the haunted local lore during September and October. There is even a Waterfire package that allows you to enjoy the fiery art installations from up close. La Gondola will provide glassware and a corkscrew, but it's BYOB so bring your favorite bottle to enjoy on your Gondola cruise.
Waterfire
When looking for things to do in Providence, Rhode Island, there will always be one major attraction that will top them all: Waterfire. As unique, artsy, and inventive as the town itself, Waterfire is an annual art installation event that includes scores of braziers that are lit at dusk along the three rivers downtown on select weekends between May and November. Ethereal music accompanies the fire installations and performers, vendors, and musicians line the streets to add to the revelry of the experience.
Waterfire has been happening since 1994 and is now a regional favorite. Waterfire has even been referred to as the "crown jewel of the Providence renaissance," which is an incredible compliment for Waterfire's creator Barnaby Evans. If you are planning your visit to Providence, RI between May and November, try to plan it for one of the Waterfire weekends. Rest assured, you will not be disappointed!
---
Read these next:
---
Pin to save for future travel planning!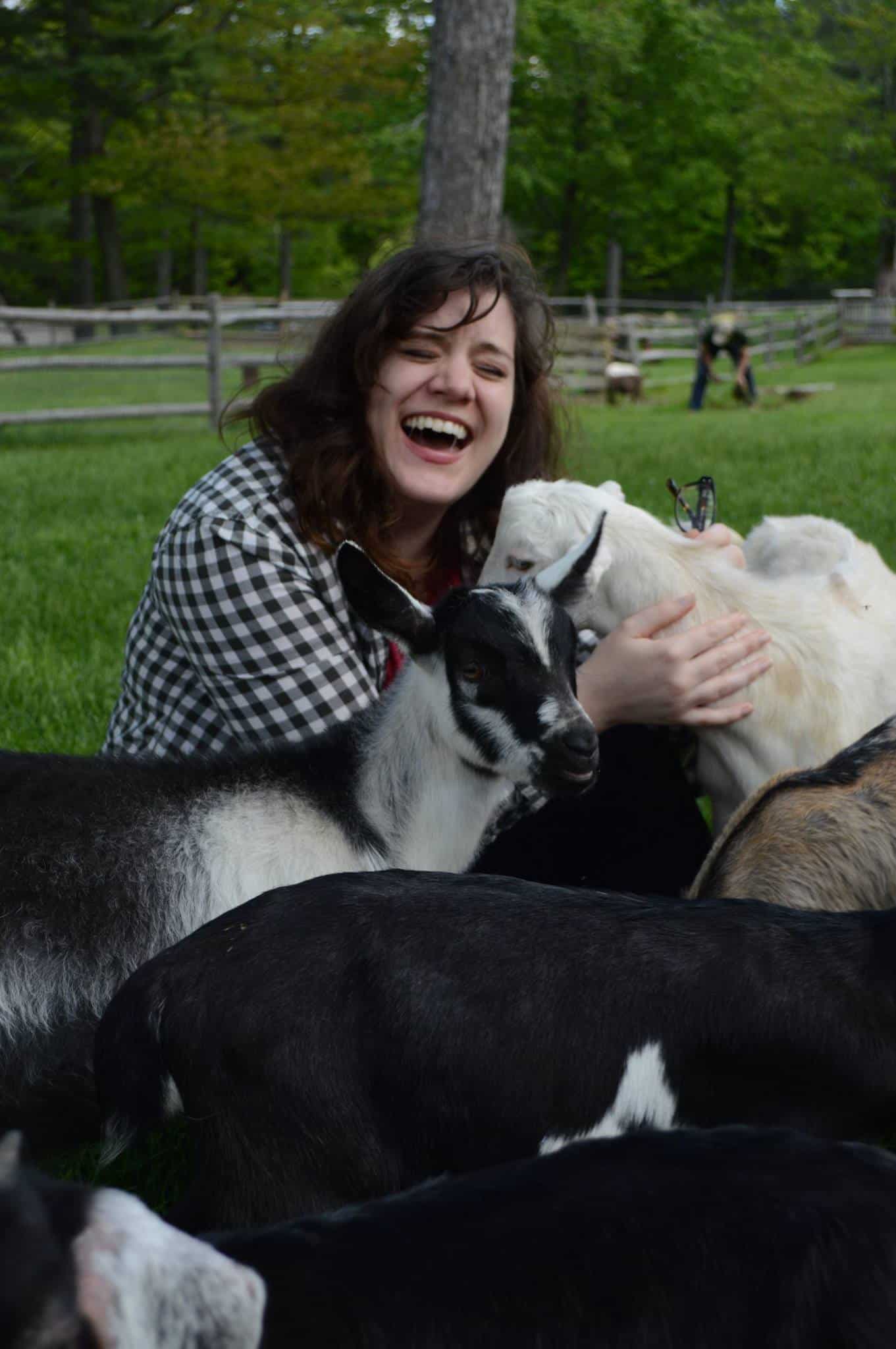 Amy is the founder of New England with love. A proud Vermonter, she hopes to share her love of New England and help you find the best adventures in the region. Amy is also blogger/founder at Two Drifters, where she writes alongside her husband about romantic and couples travel, relationships, honeymoons, and more. When not working on websites, Amy is probably reading, cuddling with her husband, son, and cats, & drinking a maple latte.