---
*Links in this article may be affiliate links, from which we may earn commission. See our
Privacy Policy
for full details.
---
Planning a "Rhode" trip to The Ocean State? No excursion to Little Rhody would be complete without walking along the picturesque coastlines, evergreen-filled forests, and more, so we're sharing 13 of the best hikes in Rhode Island with you today! Without a doubt, hiking is one of the best outdoor things to do in Rhode Island.
Rhode Island is the smallest state in the U.S., covering a mere 1,212 sq. miles. Small states have some distinct advantages, though. Whether you're in the country or the city, you're never far away from the other when you need a change of pace!
Fun fact: It only takes one hour to drive across the state of Rhode Island…diagonally. You have to admit, it's kind of nice being within easy driving distance of everything!
You may be under the false assumption that there aren't many hiking trails in Rhode Island due to its small size, but you would be incorrect!

Rhode Island offers lovely state parks, beautiful beaches, and several lighthouses along the coast to explore. No matter what part of the state you spend your day in, there are beautiful places to see and enjoy.
Although the main part is only 37-miles wide, this state boasts 400 miles of coastline, so you can rest assured there are plenty of Rhode Island beach hikes to check out. It can be a bit tricky finding actual hikes (as opposed to beach walks or boardwalks) that include glorious sections of sandy and rocky coastline, but this is some of the best Rhode Island hiking you can find!
Whether you're looking for hiking near Providence, hikes near Newport, or just the prettiest trails and walking paths in the state, this list of the best hikes in Rhode Island will get you pointed in the right direction!

Best Hikes in Rhode Island
Napatree Point Conservation Area Trail
If you're looking for one of the easiest (and prettiest!) beach hikes in Rhode Island that offers nearly 360° views of the ocean, you can't beat the Napatree Point Conservation Area Trail. This 3.2-mile loop trail juts out into Fisher Island Sound, where Connecticut is right across the water.
This RI beach walk is great for bird-watching and Watch Hill Lighthouse is located nearby as well! Keep in mind you are on the ocean and this is a very narrow area, so it's not a bad idea to check the tides and weather before you head out.
Sachuest Point National Wildlife Refuge Trail
Sachuest Point National Wildlife Refuge, located near Middletown, offers two short trails that many hikers like to combine for an extended time hiking along the rugged coastline of the bay. Altogether, the loop travels about 2.5-miles along the coastline of the refuge.
There are several shore access points along the way if you would like to get up-close and personal with the churning sea. Three observation platforms are conveniently located along this scenic RI beach trail too, but there are really no bad views anywhere on this hike!
Blackstone River Bikeway
Though notably a bike path, foot traffic is also welcome along the 18-mile Blackstone River Bikeway. It offers numerous access points and runs through several towns, making it easily accessible.
You can enjoy the old mills along the river, marshes, and even pass by some waterfalls on this RI walking path. It is already the second-longest bike path in Rhode Island and once it is completed, it will connect Worcester, MA and Providence, RI!
Coventry Greenway and Trestle Trail
For another walker/jogger-friendly RI bike path that provides the best of both worlds, nature and city, check out this 5-mile section of the longer Washington Secondary Bike Path. Naturally, you'll find most of the trail is relatively flat, though the Trestle Trail section is noted as having the most elevation gain if you're heading from east to west.
Much of your walk will be along the Pawtuxet River. As mentioned, you can always extend your walk too as the Washington Secondary Bike Path is already over 19-miles long.
Roger Williams Park Trails
If you're looking for some light hiking in Providence, Roger Williams Park is a great choice. There are several different trails to choose from, ranging from an easy 1/2-mile to a difficult 3.2-mile loop.
Most of these RI trails run close to or around lakes; some are paved and some are not, but all seem to be well-marked. There are tons of other things to do nearby too, including swan boats, a natural history museum, and the zoo!
10 Mile River Greenway
Located in East Providence, this 3-mile long paved path provides a nice Rhode Island walking trail while still close to the city. Unlike many of the other paved walking and biking paths in the state, this one wasn't built on an old railroad corridor and instead follows the flow of the rolling hills.
Woods will greet you on one side and the river the other, where you will find occasional spots that lead down to the water as well as interpretive signs if you're interested in learning more about the flora and fauna in the area. You'll also pass by Slater Park, which is the largest, and perhaps best, park in Pawtucket, so it's worth taking a stroll through too!
Cliff Walk
With some of the best sights Newport has to offer, Cliff Walk is one of the most popular Rhode Island walking trails. This 3.5-mile tour takes you past some of the stunning mansions the area is known for as well as right along the rugged coast.
Most of the trail is considered easy, but the southern section can prove a bit tricky as you will have to do some rock hopping. You should also be aware of some spots where there are steep drop-offs close to the trail if you will be hiking with younger kids. If you're not feeling up to doing the entire length, the trail is broken down into sections with several convenient exits.
Beavertail Trail
Located a short 20-minute drive southwest from Newport lies Beavertail State Park. The 2.5-mile Beavertail Loop is rated as easy, making it one of the top Rhode Island hikes for ocean views!
You're also much more likely to find some seclusion compared to the Cliff Walk as well. This trail is not well-marked, but the views of Narragansett Bay, the Point Judith Lighthouse, Rhode Island Sound, and Lions Head Gorge, are well worth the hike!
Pachaug Trail
Although the entire Pachaug Trail is 28-miles in length and runs mainly through the Pachaug State Forest in Connecticut, there is a popular section near Exeter, RI for those of you looking for something less time-consuming!
This 7.4-mile (out-and-back) RI trail runs near Beach Pond, a gorgeous body of water surrounded by evergreen and fern-filled forest. As this forest trail takes you north of the pond, you'll find some sheer rock faces and a few small waterfalls as well.
Tillinghast Pond Loop
If you're looking for very simple yet pretty Rhode Island hiking, try out the 2.3-mile Tillinghast Pond Loop near West Greenwich, Rhode Island. This easy loop trail travels all the way around the pond, but is friendly for people of all hiking abilities at just 100ft of elevation gain along the way.
You'll travel between pine forests and hayfields and back again with glimpses of the pond en route. Don't miss the handful of short spur trails to overlooks and especially the observation platform near the bench at Howard's Rest!

Carr's Pond and Tarbox Pond
This is one of those easy Rhode Island hikes that still offers plenty to see along the way. Carr's Pond and Tarbox Pond is a 4 mile loop that has lots of pretty water and forest views, and is one of the most popular kid friendly Rhode Island hikes, too. Family friendly RI hikes with a water view? Yes, please!
Rome Point Trail
Located in the lovely John H. Chaffee Nature Preserve in North Kingstown, Rome Point Trail is another great forest hike that is often found on lists of kid friendly Rhode Island hikes. It's only a 2.4 mile loop and there's even potential to see seals in the water at Rome Point! This is a beautiful Rhode Island hiking trail for a family hike.
Grassy Point Trail
One of the best hikes for kids in Rhode Island, Grassy Point Trail is a 1.3 mile loop that even the shortest legs can usually handle! Located in beautiful Ninigret National Wildlife Refuge in Charlestown, you'll get pretty pond views and lots of opportunities for wildlife spotting. This is a great RI hike for toddlers!
—
Have you done any of the best hikes in Rhode Island? What are your personal favorites in the state?
---
Read these next:
---
Pin this post to save for later!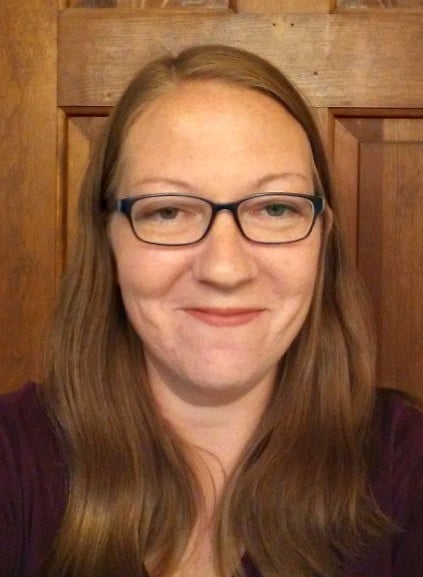 Alicia is a freelance writer and nature enthusiast. When she isn't working or wrangling three young, wild girls, she enjoys exploring new places by camping, hiking, and kayaking.