---
*Links in this article may be affiliate links, from which we may earn commission. See our
Privacy Policy
for full details.
---
There is so much to do in Vermont, New Hampshire, Maine, Massachusetts, Connecticut, and Rhode Island in every season of the year. You could spend a lifetime here and never experience all there is to see and do in New England! Fortunately, we've come up with a list of the 105 best things to do in New England, so you can make the most of your time here: whether you've got days, weeks, or even years.
Made up of only 6 states, and accounting for no more than 72,000 square miles of land, New England is a tiny region that packs a punch. Make the most of it with our guide: 105 activities, sites, destinations, foods, and so much more.
Get ready to check off that New England bucket list!.
101+ Best Things to Do in New England
Count the covered bridges
Like the lighthouse, the covered bridge is a symbol of New England, especially in quaint Vermont. Bring your camera and hunt out the famous and not-so-famous covered bridges of New England.
Walk Boston's Freedom Trail
Boston's Freedom Trail will take you along all the historic sites of downtown Boston—and there's a lot. This is a great way not only to take in the major spots of Boston History, but it will help you get acquainted with Boston's layout a bit, too.
Uncover the fascinating history of the Salem Witch Trials
Some of New England's history is quite dark. The Salem Witch Trials of the 1690s are one such infamous event.
Thousands flock to Salem each year to learn more about this historic period, and enjoy a charming New England town full of modern-day magic.
If you want to be spooked in this spooky city, you should also add a Salem ghost tour and a visit to some of the most haunted places in Salem to your bucket list. Other New England cities also boast creepy ghost tours.
Eat a fresh, delicious lobster roll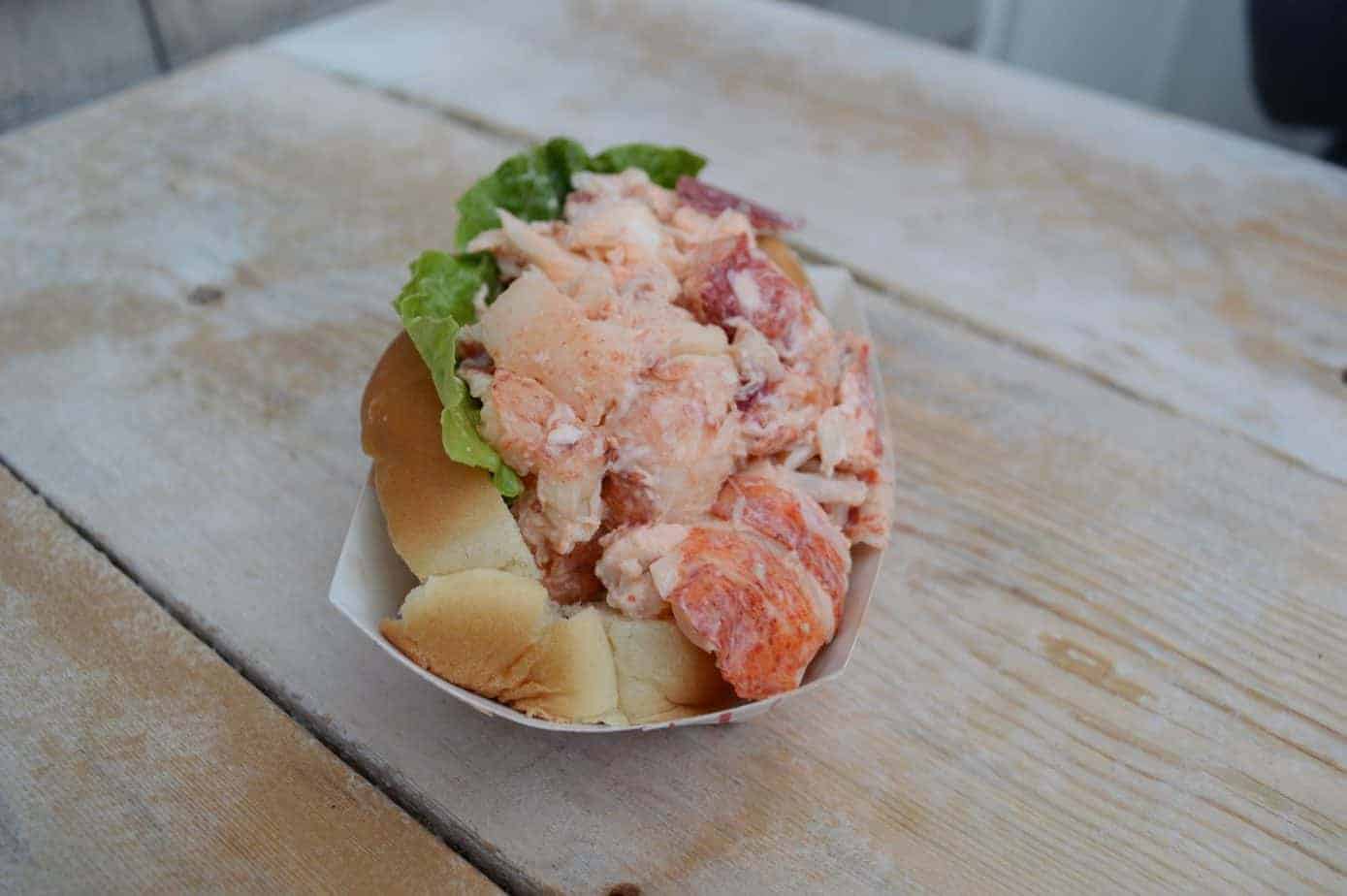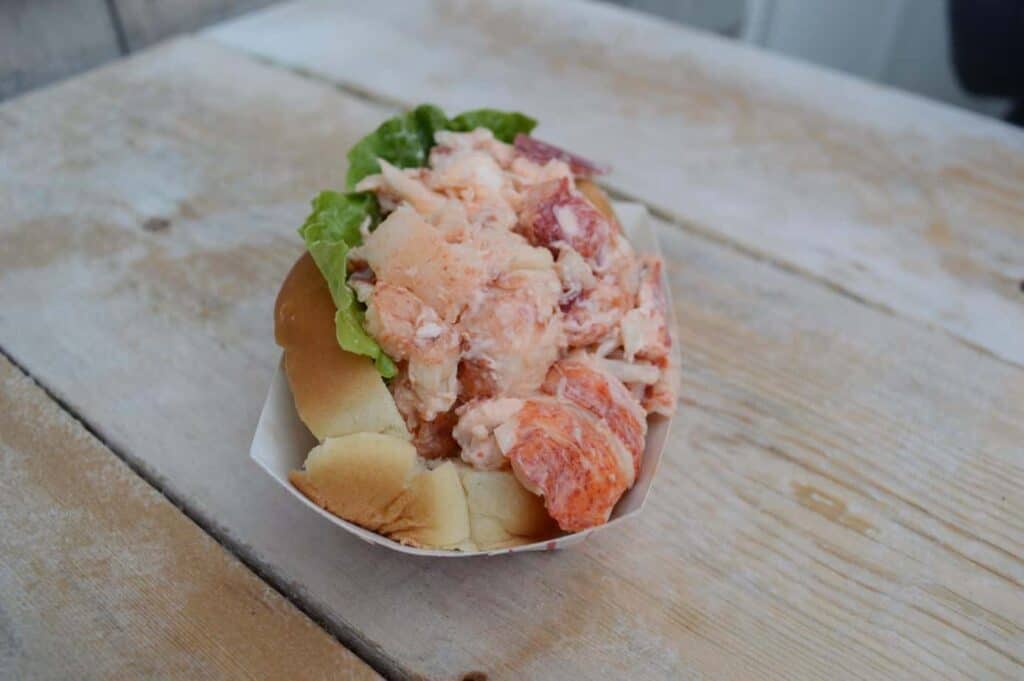 New England has a significant coastal influence, and the lobster off the Maine coast is a regional staple; you'll find some of the best lobster pounds in the region there. You can try lobster in all types of dishes, but a classic is the cold lobster roll, found in fish shacks everywhere.
Stay in a charming B&B
From beachside cottages to Victorian mansions in the mountains, New England boasts B&Bs and inns galore.
Checking into a historic B&B with a fire roaring in the main room and the snow falls gently outside is one of those quintessential New England experiences that every couple should have at least once!
Go whale watching
Adventure on the high seas! Well….kind of. Take a New England whale-watching cruise out of places like Gloucester in Massachusetts or Bar Harbor in Maine and marvel at these magnificent creatures.
With its seafaring (and whaling) history, nautical activities in New England are an essential thing to do.
See a Red Sox game at Fenway Park
New Englanders (especially Bostonians) love their sports.
Whatever sport you most enjoy, head to a game and catch one of the local faves: Red Sox, Celtics, Bruins, or Patriots.
Sample beer at some of New England's finest craft breweries
Throughout this area you will find an enormous amount of New England craft breweries, and each state is proud of its unique brews.
We recommend Burlington, Vermont as a great spot for touring breweries, but you'll find awesome options all over!
Attend Burlington's Mardi Gras parade
Speaking of Burlington, don't miss it! Especially the Mardi Gras parade. Celebrate Fat Tuesday at this colorful, boozy Vermont event that takes place in a hip, artsy city.
Find the most amazing lighthouse
Lighthouses are an icon of New England. There are nearly 200 to be found along the New England coast (plus some inland!), and each is beautiful in its own way. We loved Bass Harbor Head Light in Maine.
Other notable New England lighthouses include West Quoddy Head Light, Nauset Light, Wood Island Lighthouse, and Block Island Southeast Light.
Play in a pile of brightly colored leaves
Autumn in New England is absolutely gorgeous as the leaves burst forth into crazy colors of red, orange, yellow, and gold. It's a must-see.
Fall is a busy time of year in New England, but head out on a fall foliage road trip and you can become one of the "leaf peepers" that chases after the gorgeous fall color in Maine, Vermont, New Hampshire, Connecticut, Rhode Island, and Massachusetts! This is one of the most iconic things to do in New England.
Sample sugar on snow in the springtime
When the maple sap runs, its time to enjoy a little treat called sugar on snow in New England.
Heating maple syrup to 235°, it is then poured over packed snow, where it hardens into a taffy-like candy. Enjoy!
Find a great sugar house where you can sample sugar on snow!
Find Stephen King's house in Maine
If your New England travels take you near Bangor, Maine, and you're a fan of the famous horror writer, why not visit his house? Stephen King's home in Maine is quite easy to find.
He lives in a cool, creepy mansion on a main street in Bangor. Grab a photo of this place (complete with spider web gates) and try not to get spooked! Take this DIY tour to find all the best Stephen King spots in Bangor.
You might also like: 13 Haunted Places in New England That are Wicked Creepy
Go hiking in the White Mountains
New Hampshire's White Mountains offer some of the very best hiking in New England. This area has got spectacular views and a range of trails for all difficulties.
From day hikes to overnight treks, there's plenty to choose from and discover.
Hiking is always a popular New England activity!
Find out what coffee milk is (Hint: Ask a Rhode Islander)
The official drink of Rhode Island (seriously) is something you need to sample. What is this magical concoction, you ask? Better head to the Ocean State and find out.
Visit the Flavor Graveyard at Ben & Jerry's Ice Cream Factory
In Waterbury, Vermont, you can see where some of the tastiest ice cream in New England is produced. The Ben & Jerry's Factory offers tours of the ice cream process (plus free samples), but the highlight of your visit might be the Flavor Graveyard.
You can pay your respects to flavors of years past, which include ones that weren't so popular (Peanut Butter and Jelly) and ones dearly missed (RIP Dublin Mudslide).
We recommend visiting Waterbury on your way to Stowe, Vermont.
Camp in one of the finest spots in New England
Starry skies, campfires, lakes…need we say more? (Check out the best spots for camping in New England). If camping isn't quite your style, consider the more luxurious glamping.
Drive the Kancamagus Highway
In New Hampshire, there is an extremely scenic drive called the Kancamagus Highway (pronounced Kanga-mangus). It stretches 34 miles from Conway to Lincoln, with lovely views and great places to stop.
You may want to drive the Highway in fall to appreciate the vibrant foliage, but this is a busy time of year. Also be aware that the Highway closes during the winter.
Fly down a slope on a mountain coaster/alpine slide
Who says mountains have to shut down in the summer? Many ski resorts and other outdoor centers have alpine slides just waiting for you. Timber Ripper Mountain Coaster in Okemo is a Vermont favorite.
Go apple picking in the fall
Come mid-September, the apple trees are ready for picking. There are orchards in every state, where you can pick your own apples at a great price. Check out our list here: New England Apple Picking: Top Spots in Each State.
Go shopping on Newbury Street
This street is a shopping icon in Boston's Back Bay. You'll find 8 blocks of boutiques, restaurants, and more.
Browse the wares in an old country store
Looking for things to do in New England this weekend? Here's something you can do in every single state with ease.
Step inside an old country store and go back in time.
New England is full of them! Many of these are historic spots, including a very old one in Woodstock, but the majority of them also stock loads of modern items. Make sure to visit one of these on your tour of New England.
Soak in the tower tub in New Hampshire's Mountain View Grand Resort
The Mountain View Grand Resort is quite luxe, but the luxest of the luxe is the Tower Tub. At the highest point of the hotel, this tub allows two people to soak and enjoy phenomenal views. This is a perfect choice for a romantic New England getaway for two. PS: Click Here to Check Prices & Book!
Even if you don't book the tub, the Tower Spa has tons of great services. (Check out all the best spa getaways in New England.)
Enjoy lazy lakeside summer days
New England is dotted with beautiful lakes. Spending a few days lakeside in the New England summer is a must-do. After all, on a hot day, a dip in a natural lake is one of the cool things to do in New England. Pun intended!
Enjoy boating, tubing, kayaking, canoeing, stand up paddleboarding, and of course, barbecuing at all the lovely lakes in New England.
Tour the opulent mansions of Newport
Newport, Rhode Island is known for its opulent mansions of the Gilded Age. Fortunately, many of these are open to the public today as museums. Prepare for a step back into another era.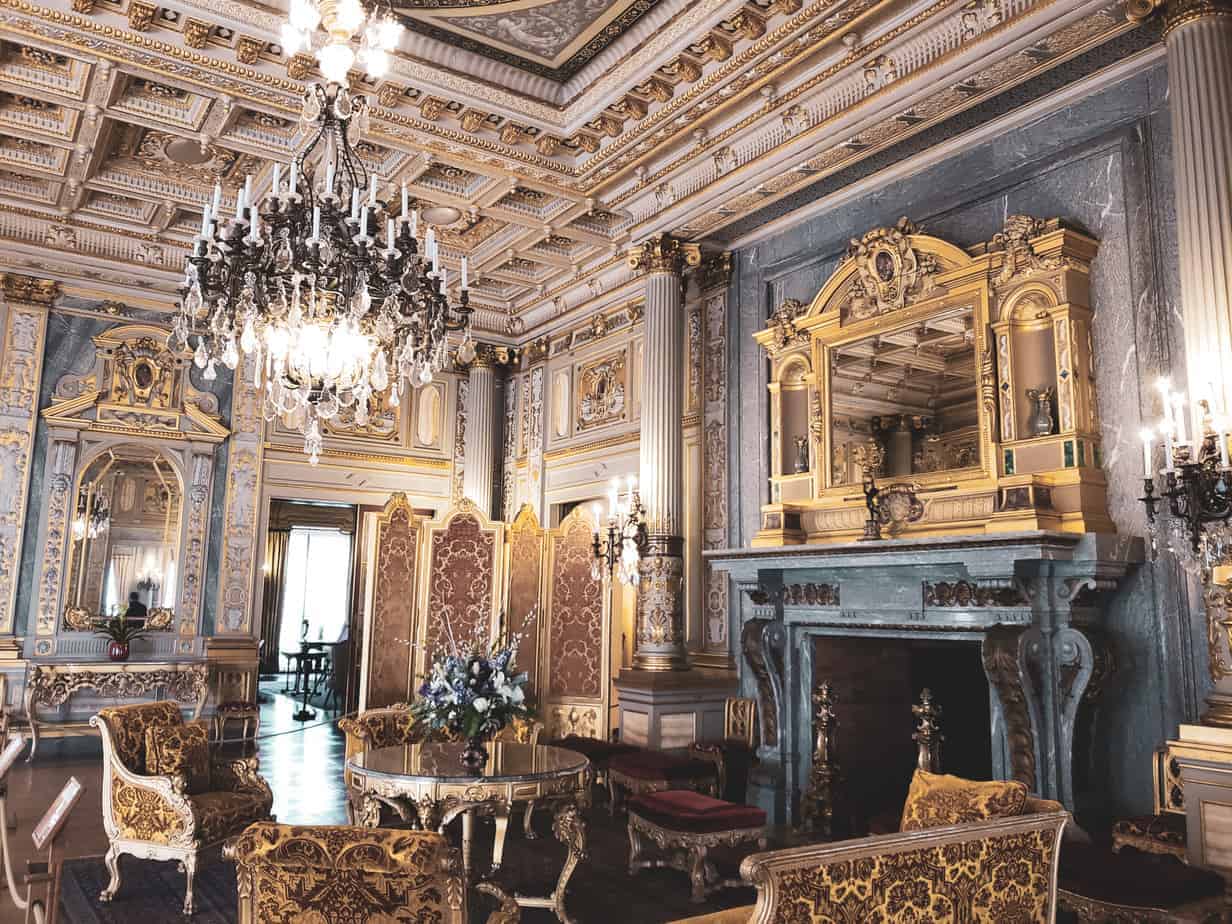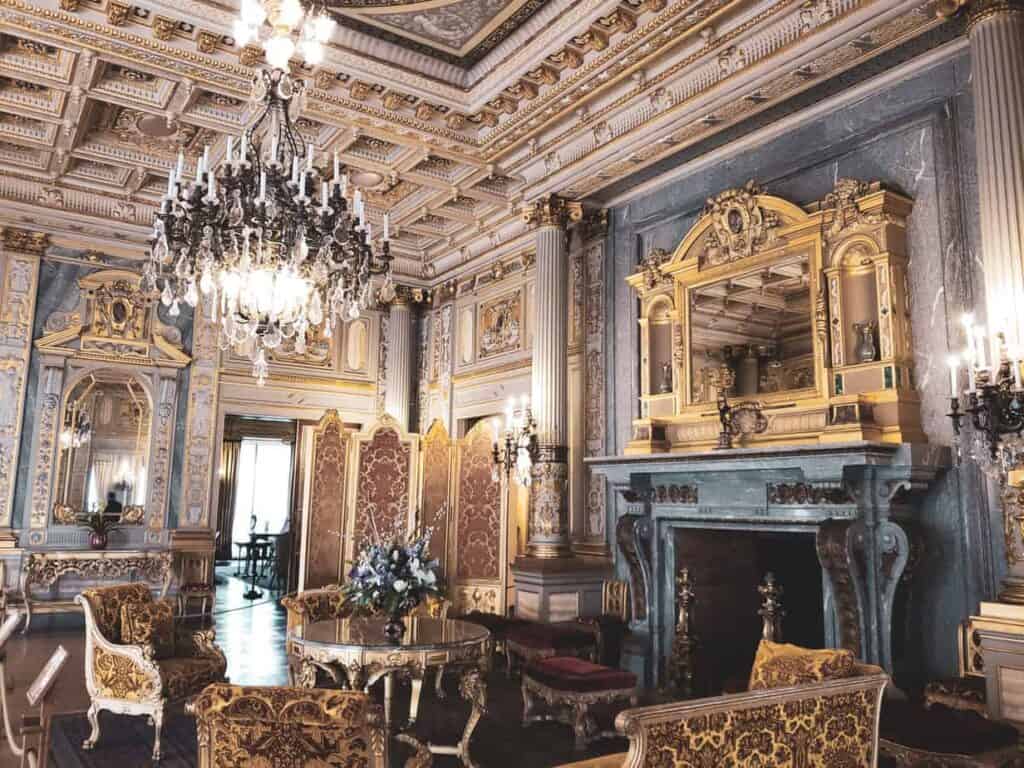 Attend a county fair
A county or country fair is a staple of American society, and New England does these fairs right.
With plenty of state fairs and smaller local events in New England, you'll find a perfect spot to eat a funnel cake, ride a ride, sample an award-winning pie, clap for an award-winning cow, and so much more.
Pick blueberries in Maine
Blueberries are the fruit of summer in New England! Maine is famous for this indigo fruit, and there's even a Blueberry Festival. Fill up on cider donuts
I never tasted an apple cider donut before I came to New England. Now I can't get enough. These sweet treats are incredibly delicious, especially when covered in granulated sugar.
My favorites are the donuts at Equinox Valley Nursery in Manchester, Vermont.
Visit one of the famous, beautiful New England college campuses
There are a number of impressive higher institutions of learning in the northeast. Spend some time touring these brick, ivy-covered campuses if you can.
Harvard is a classic, but even slightly lesser-known schools like Smith and Williams are stunners.
Hike Mt. Katahdin
Hiking is certainly one of the most fun things to do in New England, and there are hiking trails in each state. If you find yourself in Maine, consider climbing the Mount Katahdin. This is Maine's highest mountain at 5,267 feet. There are many trails up to the peak, but the Knife Edge Trail is a popular (albeit thrilling) one!
Drive to the top of Mount Washington
Speaking of tall mountains, New Hampshire's Mt. Washington clocks in at 6,288 ft.
There are many ways to the top, but The Mount Washington Auto Road remains one of the most unique.
Attend a concert at Tanglewood
In Massachusetts' Berkshires region is a famed music venue known as Tanglewood. In the summer, this place comes alive, with top quality concerts that range from the Boston Symphony Orchestra to James Taylor (a regular Tanglewood favorite).
See where Emily Dickinson was born
Are you a lover of literature? The famous poet Emily Dickinson was born in this Massachusetts home, where her poems were found after her death. The site is now a museum open for tours.
Read Next: 32 New England Historic Homes You Can Visit
Ride in a horse-drawn sleigh at Christmas time
When the snow falls, get outside and play! There's really nothing like winter in New England. A horse-drawn sleigh is a romantic and exciting winter pastime. Nestlenook Farm is a choice spot to spirit through the woods.
Read Next: 18 Magical New England Christmas Towns that are Straight Out of a Hallmark Movie
Buy jam or vegetables from a roadside farm stand
As you drive along the New England roads, you're sure to spot a farm stand or two on the roadside.
There are many of these, and here you'll find some of the freshest vegetables, the tastiest jams, and much more. It's always worth a stop.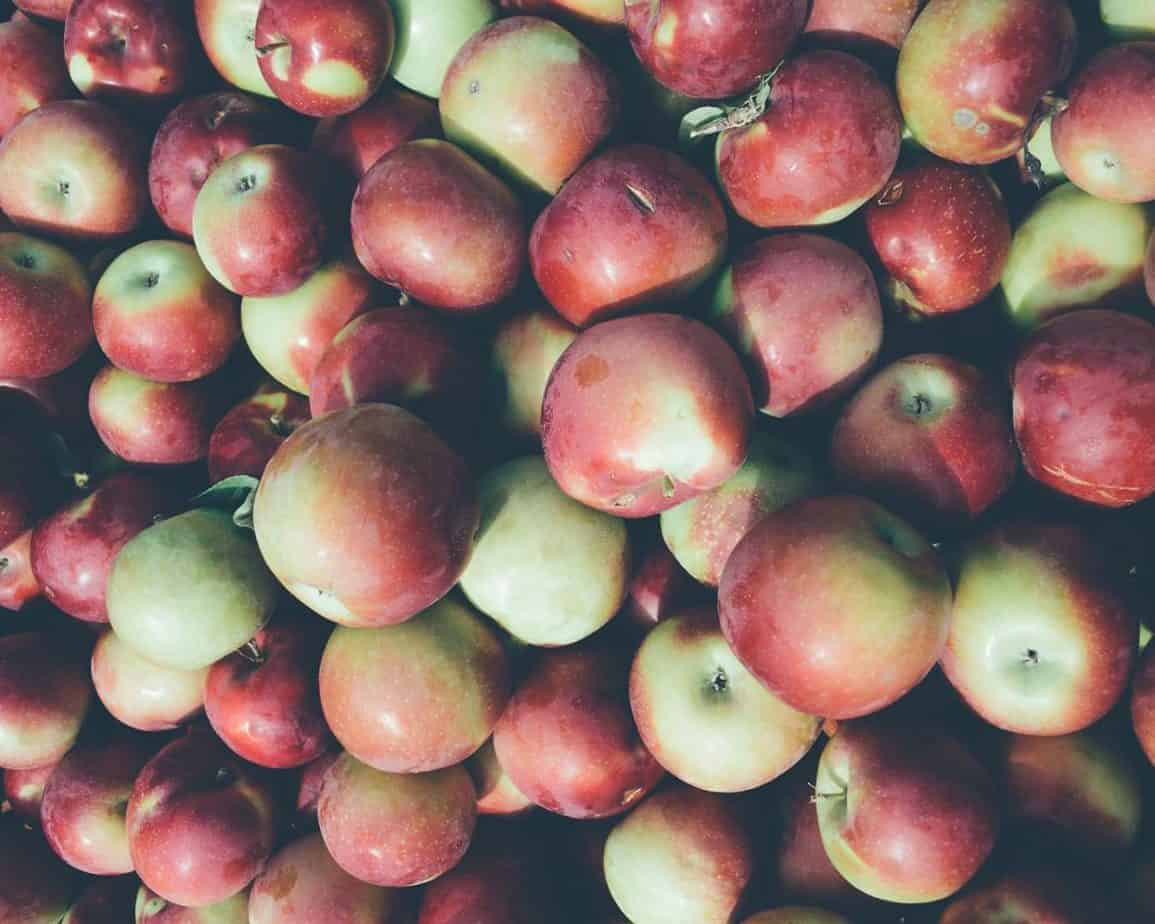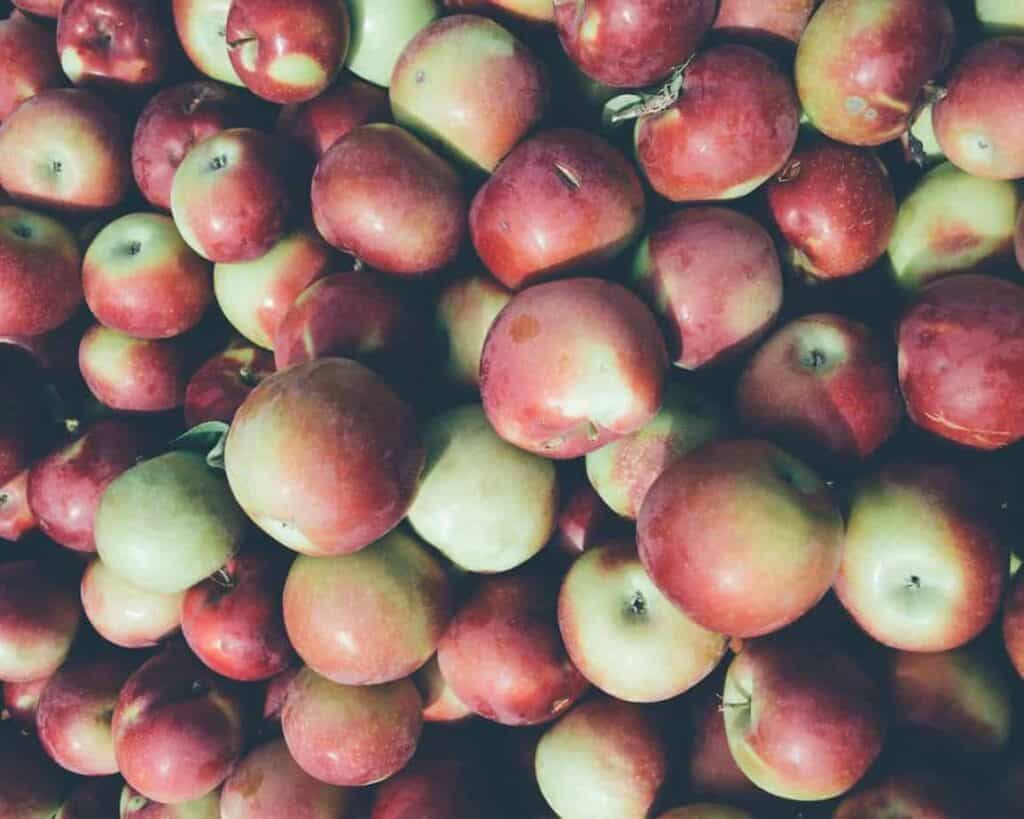 Watch the sunrise from the top of Cadillac Mountain
Acadia National Park in Maine is a scenic wonderland. And the best views may be found at sunrise atop the park's Cadillac Mountain.
Climb up or drive to the top, and make sure to bring a blanket for those chilly Maine mornings.
Learn about maritime history at the New Bedford Whaling Museum
New England has dozens of excellent museums. One that is a must for the history lover is the New Bedford Whaling Museum. Here you can further appreciate New England's rich maritime past.
Explore the gorgeous Devil's Hopyard State Park
Waterfalls, hiking, picnicking, these are all very quintessential New England things to do and see! This Connecticut park has it all, stretching over 1000 acres.
Help with a cranberry harvest
What about unique things to do in New England? Here's something: help out with harvesting cranberries! Do you know how cranberries are grown and harvested? It's pretty amazing.
You can learn all about it at a cranberry bog, and maybe even sign up to help with the harvest. Most cranberry bogs are located in Massachusetts.
Go white water rafting on the Kennebec River
Ready for a New England adventure? A rafting excursion on Maine's Kennebec River may be exactly what you need!
Indulge in an epic, timeless New England breakfast
I don't know what it is, but New England has INCREDIBLE breakfast. Perhaps it's all the maple syrup…. Either way, you must breakfast in New England. These are our top picks for best breakfast in Burlington VT, Portland ME, Rockport MA, Portsmouth NH, Providence RI, and Boston!
Tiptoe through the tulips in Rhode Island
When New England spring arrives, the tulips are in bloom! At Wicked Tulips you can pick your own. Get ready for some Instagram pics!
See a moose!
You may have to get up early (or go on a moose tracking tour) but if you are super lucky, you may spot one of New England's finest animals: the moose. For me, this would be one of the top things to see in New England.
Read Next: Where to See Moose in Maine and Best Moose Tours in New Hampshire
"Summer" on Martha's Vineyard
New England's islands are some of its top summer spots. Head to Martha's Vineyard or Nantucket for a classic experience. And of course, there's always the beautiful beaches of the Cape!
Learn and discover at the Boston Science Museum
The Boston Science Museum is enormously fun! Both kids and adults will have a great time exploring and interacting with the exhibits. Pro tip: Don't miss the lightning show; this is a fun New England activity with kids or without!
Eat at a busy food stand in Faneuil Hall
A historic New England meeting hall since 1743, Boston's Faneuil Hall is now a great spot to dine.
There are a number of restaurants and food stalls where you can grab a snack. Lobster mac n' cheese is on offer, as are clam chowder and lobster rolls, of course!
Venture into New Hampshire's Flume Gorge
The Flume Gorge is a fascinating natural gorge extending 800 feet into NH's Franconia Notch State Park. The 2-mile walk will take you past waterfalls, cliffs, and other features. Definitely worth a visit while in New Hampshire!
Splash at an indoor water park
Even in the cold of winter, you can splash about in warm waters. New England has some great outdoors and indoor water parks, like Jay Peak's Pump House in Vermont, that will help you have a summertime escape—in any weather.
Go outlet shopping in New England
New England has a plethora of great outlet stores.
These are gathered in places like Tilton, NH, Manchester, VT, and Freeport, ME. Grab your wallet and see what deals you can snag.
Ski down the slopes at Sugarbush, Killington, or Bretton Woods
Winter in New England? Winter sports are a must. Snowsports like skiing are all the rage throughout the region, and leading ski resorts are found all around the region.
Place your bets at Foxwoods
Who needs Vegas? Foxwoods Casino can give you a run for your money…literally! Plus, there's entertainment, shopping, and more in this New England casino destination.
Witness 'the running of the lambs' at Sturbridge Village
Old Sturbridge Village is a worthy New England attraction. This living history museum recreates daily life in the late 1700s and early 1800s.
In spring, the newborn lambs make the village extra special, and at the end of the day you can watch "the running of the lambs" as both lambs and sheep run across the common to be fed at the barn.
Have a maple creemee in Vermont
In Vermont, soft serve has the adorable nickname of creemee. These delectable treats are ideal on a summer's afternoon, and you can't go wrong with that iconic maple flavor.
Meet the cows at Billings Farm in Woodstock
Billings Farm is another great New England history museum, but it is combined with a working Vermont dairy farm. Here you'll learn about farming and meet the herd.
Follow the Maine Beer Trail
Beer drinking: one of the essential New England activities. The Maine Beer Trail will bring you to many of the state's top craft breweries. Talk about a fun day or days of sampling!
Immerse yourself in American literary history in Concord
Concord, Massachusetts has enormous historical significance, but it's also an important place for many notable literary figures.
Explore museums, libraries, graveyards, and homes that played roles in the lives of figures like Henry David Thoreau, Ralph Waldo Emerson, and Louisa May Alcott.
Visit the Lincoln family home at Hildene
In Manchester, Vermont, you can visit a beautiful mansion which was the summer home of Abraham Lincoln and his family. Not only is the house filled with history, this New England property has stunning views and a lush garden.
Enjoy a taste o' Scotland at the New Hampshire Highland Games
New Hampshire has an exciting Highland Festival every summer in the mountains. You can reunite with your clan, shop for Scottish wares, learn about Scottish culture and history, and watch strong men in kilts throw heavy things. Sounds great, right? Definitely a fun New England activity!
Eat a May Breakfast in Rhode Island
Rhode Island has a unique tradition known as May Breakfast. Originally started in the 1860s, these breakfasts help raise money for local churches. At the breakfasts, you'll find staples such as Johnny cakes and clam cakes plus other items.
Cuddle baby goats at Friendly Farm in Dublin, NH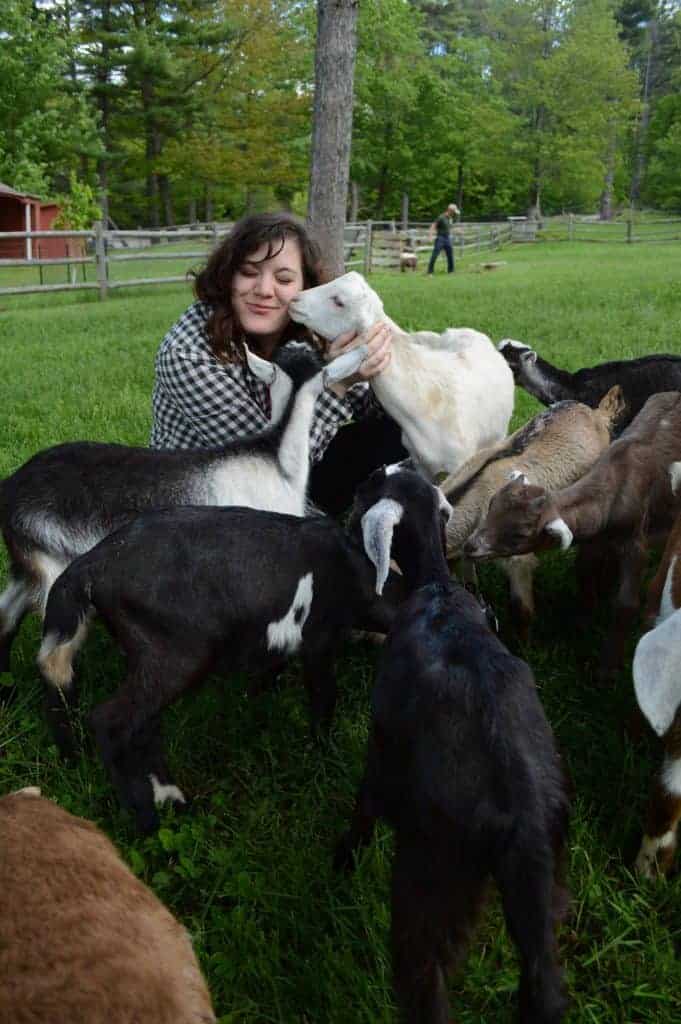 Raise your hand if you love baby animals! We certainly do, and we found a place where you can interact with them.
Dublin, New Hampshire's Friendly Farm gives you the opportunity to feed and play with goats, chickens, and sheep, plus visit with many more farm animals. This place is so great!
Pro tip: Go early in the spring when the farm first opens and the goats are quite young. Later in the summer they become much more insistent on getting food from you!
Listen to buskers on Church Street in Burlington
Church Street in Burlington is where the action is. This pedestrian-only thoroughfare stretches several blocks, and is lined with shops, restaurants, and lots of street performers.
It's a great place to people watch and listen to local musicians. There are even jugglers, and who knows what else you might see.
Sit in front of a fireplace with a good book
Looking for what to do in New England this weekend? Here's the perfect answer. Sometimes, it's nice just to stay inside. With New England's beautiful scenery, find your spot by a window. Watch the world go by as the fire blazes. Ah, cozy New England perfection.
Scream and laugh at Six Flags New England
Feel like riding a roller coaster? New England's biggest theme park will meet your needs.
Marvel at Bish Bash Falls, the highest waterfall in Massachusetts
These cascading Massachusetts waterfalls tumble almost 200 feet.
Marvel at the blooms during Nantucket's Daffodil Festival Weekend
A sea of brilliant yellow and a celebration of spring, this is a very New England thing to do in Nantucket!
Take in a lively summer stock theatre performance
New England is home to fantastic art and culture, and a region where theatre is alive and well. Summertime is a great season when the stages are bustling.
Some of the best theatre venues around New England include Shakespeare & Company in Lenox, MA; Goodspeed Opera House in East Haddam, CT; and Weston Theatre Company in Vermont.
Stand atop the Mohegan Bluffs on Block Island
Off the coast of Rhode Island is gorgeous Block Island. The rocky cliffs known as Mohegan Bluffs are a dramatically beautiful natural attraction in New England. After you've oohed and ahhed the view from above, you can take a set of stairs down to the beach below.
Be transported to the gilded age at Ventfort Hall Mansion
This stunning Berkshires mansion was built in 1893 and is now open for visits and events. Stop by for a tour, attend a concert, or be a part of murder mystery dinner theater!
Ride the gondola in Stowe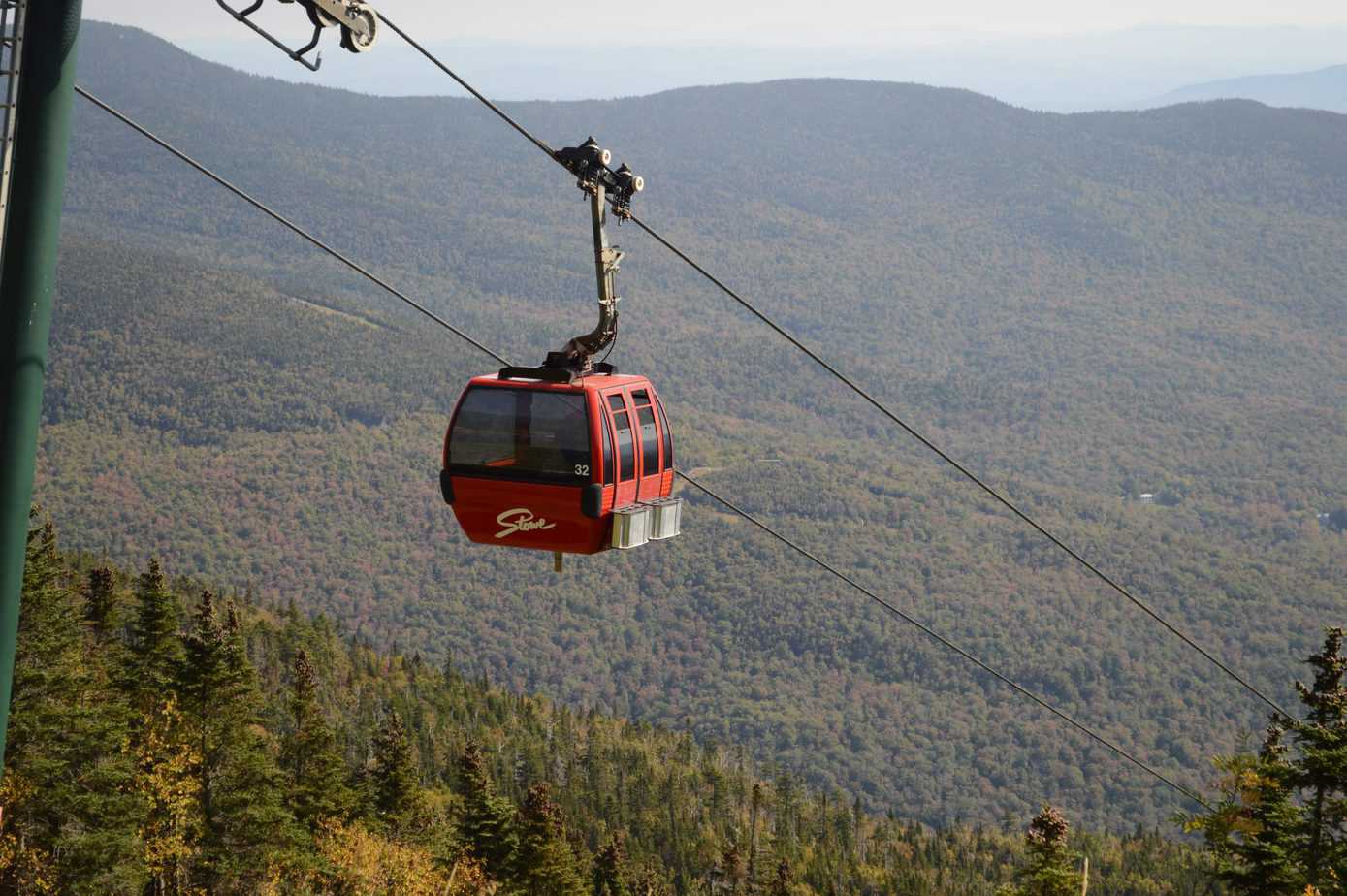 Stowe, Vermont is classic New England at its best. In addition to the charming downtown, you can head to the top of Mt. Mansfield via a shiny red gondola, or consider taking one of Stowe's hiking trails.
Browse the shelves of some of America's oldest and most unique independent bookstores
Tucked into big cities and small towns, New England's bookstores are some of the finest. Here the independent bookshop still is alive and well.
One of our favorites? The Northshire Bookstore in Manchester, Vermont.
Read more: Best Bookstores in New England
Go tubing on the Saco River
A favorite summer past time in New England is tubing down a gentle river. There are plenty of options throughout the six states, but one great choice is the Saco River, which passes through both New Hampshire and Maine.
This would be a great activity for a New England summer road trip!
Get snowed in
You can't control the weather, so embrace it! Hopefully, you'll be tucked away in a comfortable cabin in the snowy woods. This is, beyond doubt, one of the most romantic and classic things to do in New England.
Sip strawberry rhubarb wine at Nashoba Valley Winery
When it comes to beverages, New England is not just about beer, but about wine, too! There are an abundance of New England wineries producing exceptional wines. One standout is Nashoba Valley Winery in Massachusetts.
There are many unique and even fruity varietals, but strawberry rhubarb wine may be the most distinctive.
Try out a goat yoga class
Who says relaxation needs to be boring? If you're looking for unique things to do in New England, we've got you covered. At many farms throughout the region, you can sign up for a goat yoga class. What a dream to stretch and breathe alongside adorable farm animals.
Indulge in New England's excellent ice cream
In summer, phenomenal ice cream stands stretch from Connecticut to Maine. New England has great ice cream! Drive around to one of the top spots, or seek out a hidden gem.
Browse art at Rockport's Bearskin Neck
Rockport, Massachusetts is well known for its history as an art colony. It's not hard to see why. This coastal village is extremely pretty, surely generating lots of inspiration.
There's also a laid-back vibe here that's hard to find elsewhere. Head to the tip of "downtown" on Bearskin Neck and you'll find an amazing array of unique galleries.
Attend a town meeting
These are a New England institution, and if you are a Gilmore Girls fan, you would know this. According to Wikipedia: "A town meeting is a form of direct democratic rule, used primarily in portions of the United States – principally in New England – since the 17th century, in which most or all the members of a community come together to legislate policy and budgets for local government." Perhaps you can catch one during your visit?
Relax with stunning coastal views at Beavertail State Park
This is a beloved spot for many. Spanning 153 acres, this Rhode Island state park is known for providing some of New England's most beautiful coastal scenery. Check out the Beavertail Lighthouse and Museum while there, too!
Sample fresh dairy….especially CHEESE
Did you know Vermont used to have more cows than people? While this is no longer the case, New England sure does produce some outstanding dairy products—especially CHEESE. Sample these at farm stands and shops throughout the region; check out the Vermont cheese trail!
Stop by 'Sherlock Holmes' Castle'
In Connecticut, you can visit a castle that once belonged to Sherlock Holmes. Well, not exactly.
Gillette Castle was once home to William Gillette, well known for playing Sherlock Holmes onstage and in a 1916 silent film. This fabulous and impressive building attracts 300,000 visitors each year who come to tour the castle and grounds. Visiting a castle is definitely one of the coolest things to do in New England!
Stay in America's oldest inn
Longfellow's Wayside Inn is the oldest operating inn in the US, having served guests since 1716. Stay in one of 10 historic guest rooms or dine on traditional New England fare in the restaurant.
Have sunset cocktails on the rooftop bar of the Grace Vanderbilt
For another beautiful accommodation choice, head to the Grace Vanderbilt, a luxury boutique hotel in Newport, RI. The main event? Enjoying sunset cocktails on the hotel's rooftop bar.
Go on an antiquing adventure
For the antiques lover, New England is like a treasure chest awaiting you. There are countless areas to find antique shops, boasting amazing hidden gems.
Ride a pony on Hartford's historic Bushnell Park Carousel
Carousels are not just for kids, although if you're looking for things to do in New England with kids, it certainly fits the bill. This classic and beautiful merry-go-round is worth a visit while you're in Hartford, Connecticut.
Spot jellyfish and more at the Mystic Aquarium
Another New England family activity would be an aquarium visit. Aquariums are endlessly fascinating. In Mystic, CT, the aquarium has a host of species, including the only beluga whale in New England.
Enjoy world-famous chicken tenders at this New Hampshire restaurant – popular with presidential candidates for many years
In Manchester, New Hampshire, The Puritan Backroom restaurant has hosted dozens of presidential candidates and other government figures over the years. Word has it, they are coming for the chicken tenders.
Sign up for a glass blowing lesson
New England is a leading region for artisans. Glass blowing is one such art that you can find being done in many towns.
A lot of glassblowing centers offer demonstrations, including Burlington Vermont's Bern Gallery, where they'll help you create your own glass pipe. And then go enjoy, cause weed's legal here. Weee!
Stroll America's widest Main Street
Keene, New Hampshire is said to be home to the widest Main Street in America. Take a walk here and stop by shops, restaurants, a historic theatre, and some delightful coffee shops.
Witness Providence ablaze during the famous WaterFire event
Providence, RI is a great city with a lot going on. One of its most exciting events is WaterFire, which is part art exhibit part exhilarating community experience; this is certainly one of the top attractions in New England!
Stay in a lighthouse, boat, treehouse, or castle
You can live out your childhood dreams! Here are some truly unique and in-demand AirBnbs in New England.
Get lost in a corn maze
In autumn in New England, the corn harvest plays double duty, as farmers carve mesmerizing mazes through their fields. This is a fall tradition for many. Do your best not to get lost in the corn!
Grab your friends and head to a drive-in movie
New England has an old-fashioned vibe about it in many ways. There are a few drive-in theaters in New England where you can still go to enjoy a flick on the big screen.
Visit the Arctic Museum
Do you have an interest in arctic exploration? You may wish to explore the Peary-Macmillan Arctic Museum located on the campus of Bowdoin College in Brunswick, Maine.
Experience New Hampshire's ice castles
In the winter, you can have a real-life "Frozen" experience at New Hampshire's ice castles. No doubt, this is one of the coolest things to do in New England (pun intended, again!)
These imposing structures are especially amazing at night when they are illuminated.
Read more: 6 Tips for Visiting Ice Castles in Lincoln, New Hampshire.
Eat popovers at Jordan Pond House in Acadia National Park
During your visit to Bar Harbor and Acadia National Park, you simply must stop at Jordan Pond House.
During a recent visit to Acadia, we arrived at Jordan's at 11am to find a massive line. We got in fairly quickly, and then dined on 4 glorious popovers. These puffy, light pastries are beyond description. They've been making popovers here since the 1800s. Go and have them!
Go sailing on Lake Champlain
This lake, which is tucked between Vermont and New York state, is absolutely breathtaking. Forget the ocean. Go sailing on this wonderful New England lake, with the Adirondacks as your backdrop.
Go fly fishing on the Housatonic River
This Connecticut River is nationally known as a premier fly fishing spot. Grab your gear and head to a spot on this New England river in the Litchfield Hills.
Try to grab a reservation at this extremely in-demand Maine restaurant
Think it's tough to get a dinner reservation in the big city? This rural Maine restaurant routinely sells out for months within hours.
It's a hidden spot with a dining experience unlike any other and absolutely a unique New England thing to do. Will you make it there this year?
Bike along Cape Cod's 22-mile Rail Trail
New England offers some tremendous biking opportunities. The Rail Trail in Cape Cod is an especially scenic and interesting route.
Sample the Goods at New England Hard Cideries
Some of the most popular New England hard cideries are located in some of the most popular places to visit in New England, like Stowe Vermont, Boston MA, Westerly Rhode Island, Burlington Vermont, and Salem MA, so add it to the list of top things to do in those places!
Spend some time in vibrant P-Town
Provincetown, or P-Town MA, has a rich history and a modern vibe. Today, it's known for its vibrant community that is extremely LGBTQ+ welcoming. The calendar is stocked with constant activities and events. Plus, there are many great restaurants and cool places to stay!
See the Giant Boot
Yes, there is a GIANT boot in Freeport Maine, right outside the L.L. Bean flagship store, and yes, it is one of those quirky New England things to see!
Go ice skating in Boston Common
Boston Common is a nice place to visit in any season, but in the winter months, you can don a pair of skates and glide across the ice for some good, old-fashioned New England winter fun!
Which of these is going on your bucket list for New England?
---
Psst: We've got lots of other New England travel guides for you to check out here:
---
Pin this post to save for later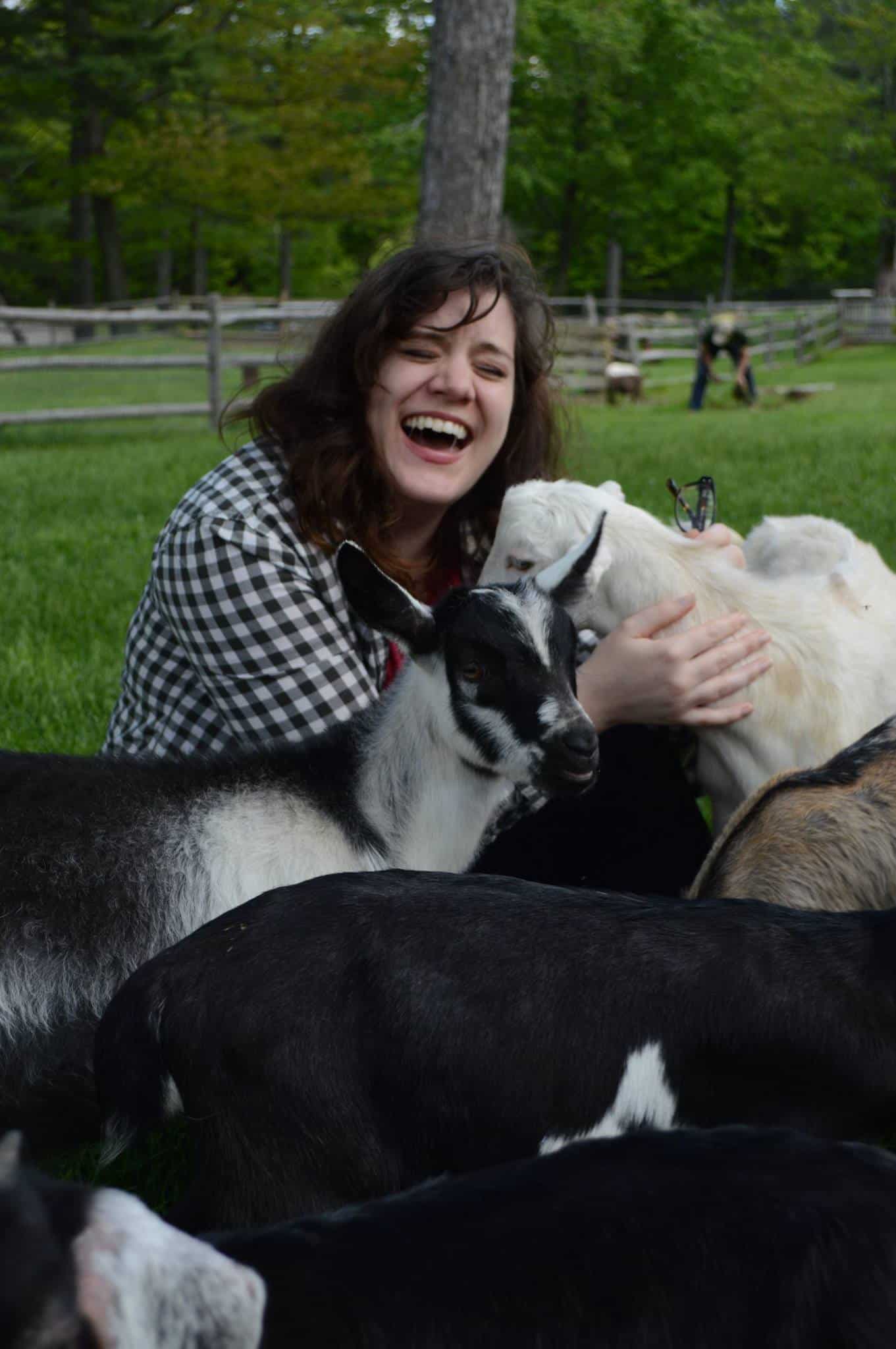 Amy Hartle is the owner and editor of New England With Love, a comprehensive resource for travel in the New England region. Amy lived in Vermont for 15 years, attended Plymouth State University in New Hampshire, and continues to travel regularly around the entire New England region. On this site, Amy aims to share her love of New England and help you to have the best possible adventures!
Amy has been a full time blogger since 2012, and is also the publisher of Two Drifters, where she writes about couples travel and relationships, as well as Let's Adventure Baby, a family travel site. When not traveling the world or creating epic blog content, Amy can be found cuddling with her husband, son, and cats, & drinking a maple latte.