*This site uses affiliate links; if you make a purchase through these, I may receive a small commission at no cost to you.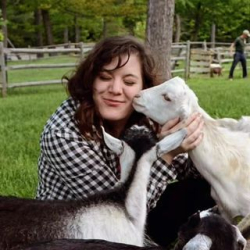 Latest posts by Amy Hartle
(see all)
While you might know that New England is famous for its great skiing, you should know that its winter getaways are made for EVERYONE: skiers and non-skiers alike! I should know–I'm not a skier; but that hasn't stopped me from enjoying many of the cozy destinations that make for the best winter getaways in New England.
For the classic winter experience, you can't go wrong with New England. This region is perfect during so many seasons of the year, but it really shines in the wintertime, with its snowy fields and charming towns. And during the holidays? New England is truly a Christmas wonderland!
I've compiled a list of the best places to visit in New England in winter. These destinations range from typical vacation spots to those more unexpected New England winter getaways, as well as iconic winter resorts perfect for a romantic escape or a family trip. And with warm and cozy winter getaways in all 6 states, you're bound to find something perfect for your next New England weekend escape.
Grab your boots, some hot cocoa, and a good book. It's time to get cozy planning your New England winter getaway.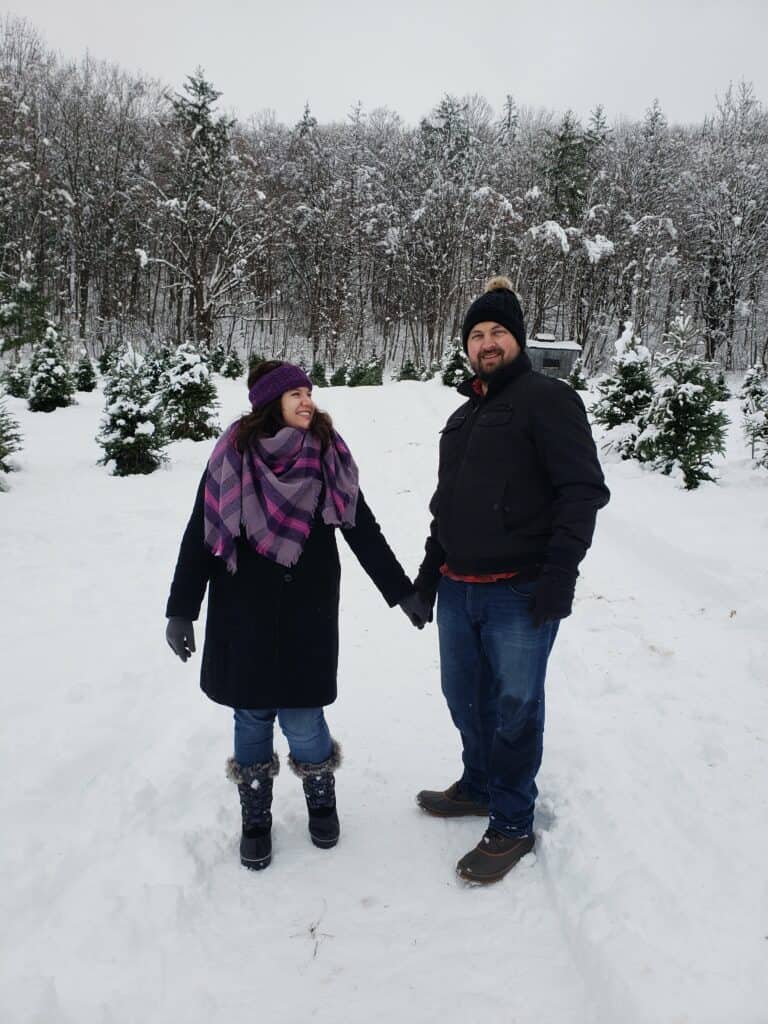 The Best Winter Getaways in New England
1. Newport, Rhode Island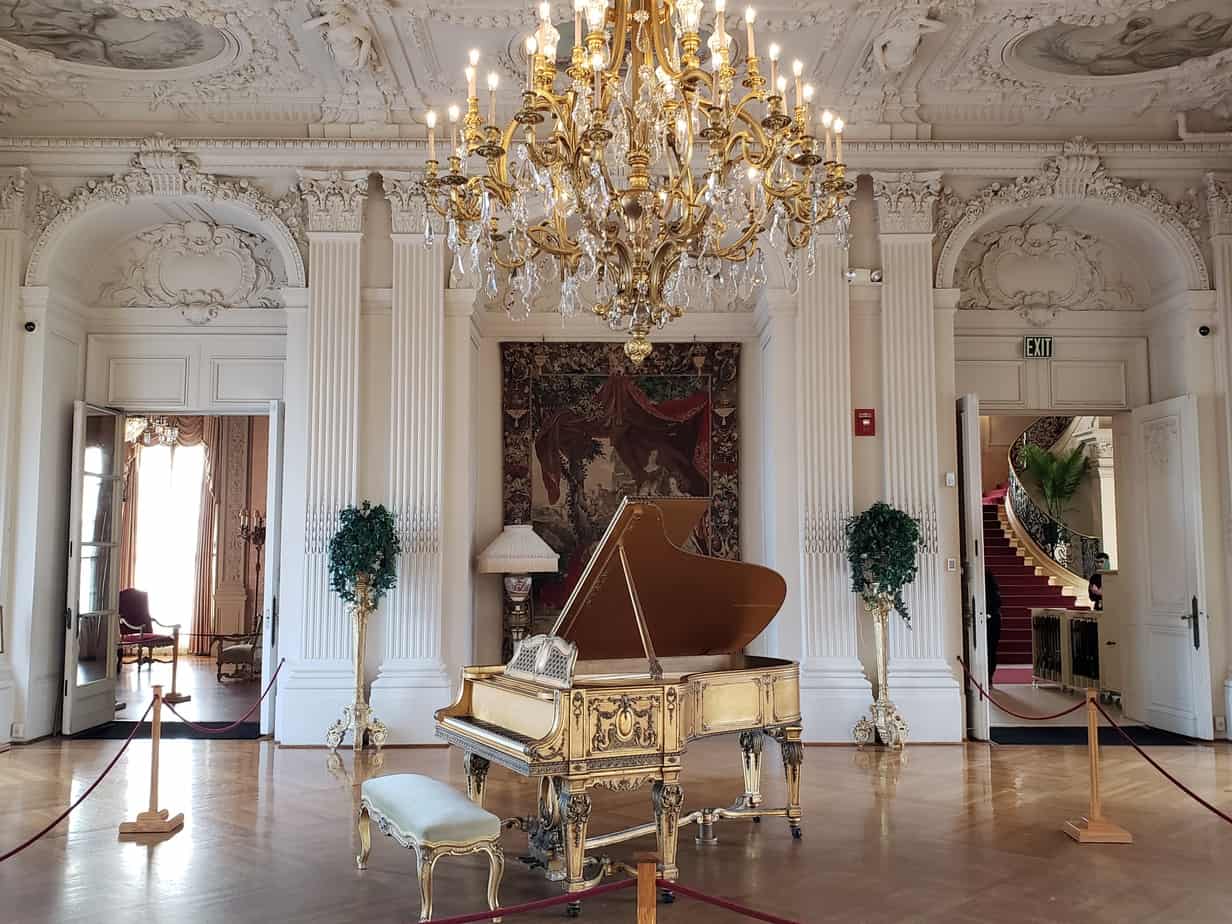 Newport, RI may not be your first thought when searching for the best winter vacations in New England. But while Newport is traditionally known as more of a summer destination, it's actually one of the more unique New England winter getaways, and with a quarter of the tourists!
My husband and I have visited Newport for a pre-Valentine's getaway and it was cold yet sunny. We had nearly every place we visited all to ourselves. So romantic! An absolutely perfect spot for romantic winter getaways in New England.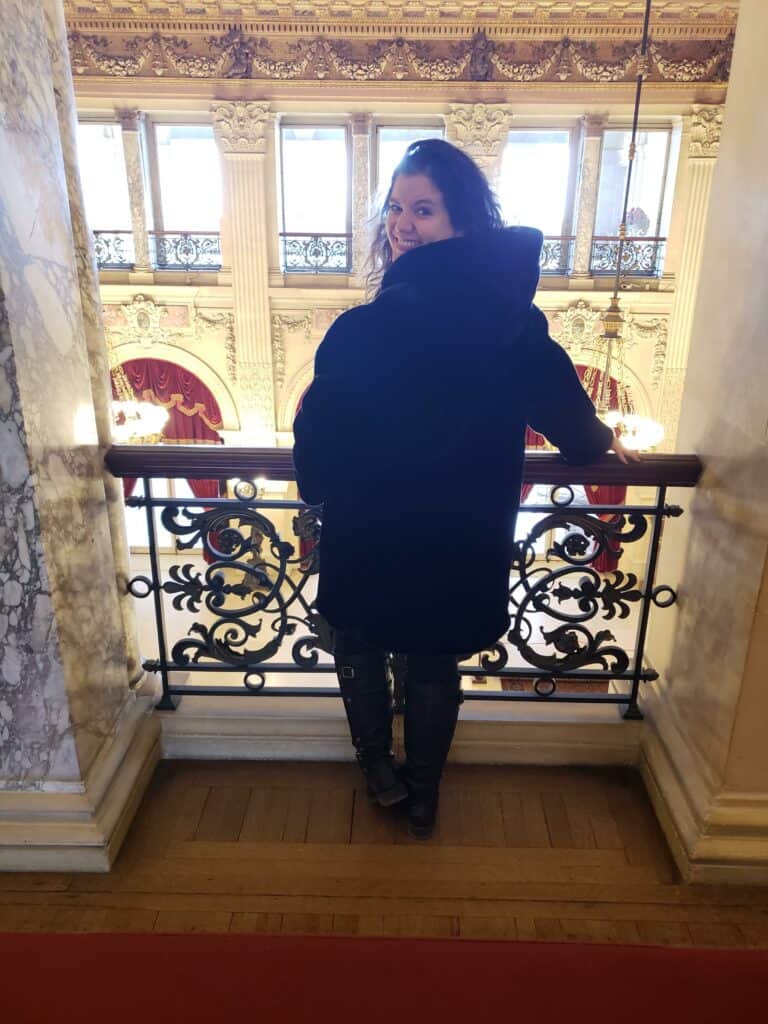 Newport makes for an easy weekend or day trip from Boston, and it's also quite accessible from other states in the northeast. It's great to escape to the coast, dine on local fresh seafood, and then warm up indoors with views out to the sea.
Don't miss in Newport: The Gilded Age Mansions where you can feel like royalty
Where to Stay: Hotel Viking
2. Burlington, Vermont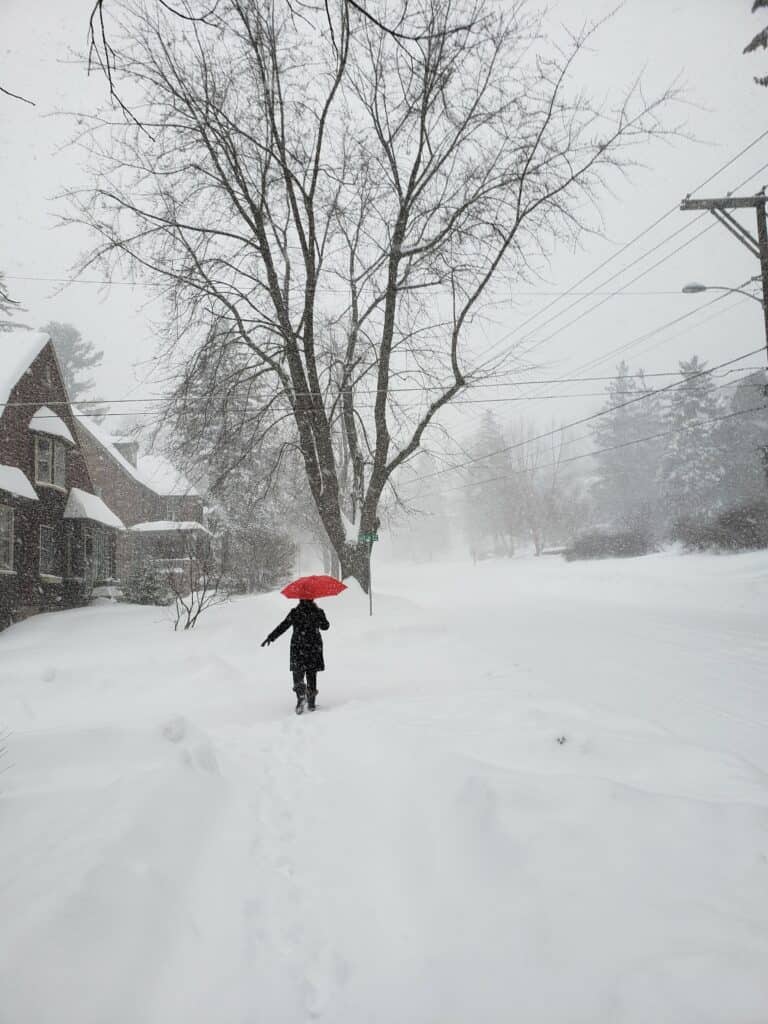 Winter in New England is an excellent time for a short city break—especially if you're not really interested in winter sports.
The small, hip city of Burlington, Vermont is such an awesome destination (I'm biased since I lived there for several years) with so much to do. And there's a lot to do indoors, which might be key in the coldest winter months.
Walk up and down Church Street and pop into any shop that catches your eye. There are also plenty of excellent restaurants lining this pedestrian avenue and many cozy coffee shops, bars and pubs, too. The Whiskey Room will make you feel like you've stepped straight into Britain. Want to warm up with a cup of coffee? Vivid Coffee, one of many great coffee shops in Burlington, has a roaring fireplace and comfortable, ample seating and yummy vegetarian dishes. Later, you can create a DIY tour of all the local craft breweries.
Don't Miss in Burlington: Lake Champlain. In mid-winter, this mini "Great Lake" might even be frozen over.
Where to Stay: Hotel Vermont, or one of these great spots
Insider tip: Consider staying in nearby Essex, VT at The Essex Resort & Spa. This is a wonderful property that looks amazing in the winter and has lots of outdoor activities nearby as well. Plus, between the onsite spa and classic, gorgeous hotel rooms and suites (many with fireplaces) it is absolutely ideal for a New England winter getaway. And it's just a few minutes from Burlington!
3. Rangeley, Maine
If you're looking for great winter activity destinations in New England, Maine has got it covered! Rangeley, Maine, in particular, is a great spot to go for a winter getaway that has a bit of the best of all worlds: plenty of opportunity to play in the snow and the perfect places to get nice and cozy and warm up afterwards!
Stay in town and go snowshoeing, cross country and alpine skiing at the Rangeley Lakes Trail Center or ride up the road to Saddleback Mountain or Sugarloaf. Rangeley is also one of the best places in Maine to see moose, so keep your eyes peeled.
Don't Miss in Rangeley: Ecopelagicon for classic Maine staples
Where to Stay: Loon Lodge Inn
❄️Read Next: Winter in Maine
4. Boston, Massachusetts
It's no secret that Boston is a great city, and now I'm sharing the secret that it's one of the best winter getaways in New England! If you can brave the cold, you'll find thinner crowds, lower hotel prices, and a city glowing with charm! 
Boston in winter is likely going to focus on indoor pursuits. Might I recommend the museums and galleries? There are dozens. The science museum is one of my personal favorites, and the aquarium is always terrific, too.
If you want to get outdoors for some winter city fun, you can go ice skating at the Boston Common Frog Pond. Later, warm up at an award-winning spa and dine at a fabulous restaurant.

With so many fun indoor and outdoor winter activities, I'd recommend choosing Boston if you're looking for a winter family getaway! I've got a whole list of things to do in Boston, MA with kids for you to consider.
Don't Miss in Boston: Faneuil Hall or these ideas for Christmas in Boston.
Where to Stay: The Lenox
5. Stowe, Vermont
For many, the best winter weekend getaways in New England involve a near-guarantee of snow. Well, Stowe is likely to deliver! My family visited Stowe in 2001 for the first time just to see snow! (I was born in Florida and had never seen a flake.

Off we went to the dreamy destination of Stowe, Vermont, where we were certain we'd get to see and play in the snow. We weren't wrong! We had an absolute blast sledding, ice skating, and sipping hot chocolate. And we loved it so much we even ended up moving to Vermont. Clearly, Stowe has a magical influence.
Seriously though, the small town of Stowe is incredibly quaint and postcard-perfect, especially in the winter months; it's one of the best winter towns in New England. Dine at any of the stellar restaurants, stroll through the snow in the village along Main Street, or enjoy cross-country skiing and sleigh rides at the Trapp Family Lodge.
PS: If you're looking to do some downhill skiing, Stowe Mountain Resort can't be beat.
Don't Miss in Stowe: Any of the fabulous Stowe hotels with a spa. I highly recommend the spa at The Stoweflake.
Where to Stay: Trapp Family Lodge or Spruce Peak
❄️Read more about the best of winter in Vermont in my guide!
6. Westerly, Rhode Island
Another charming coastal New England town, Westerly is most often thought of as a charming summer vacation destination, but those incredible ocean views don't stop being gorgeous in the winter! You'll enjoy being able to explore downtown Westerly without having to battle the summer crowds, and there's plenty to explore! Go shopping, stop in Tapped Apple Cidery and Winery for a tasting, and eat at any one of Westerly's top restaurants.
Of course, if you decide to book a room at the luxurious Ocean House resort, you won't even have to leave the grounds to have the perfect New England winter getaway! One of the pricier New England winter resorts, it delivers a whole lot of value in exchange for its high rates, with an onsite spa, gourmet dining, ocean views, and little touches of luxury everywhere you turn.
If you're looking for a luxurious New England winter getaway, Ocean House is perfect. Ask about their charming Gondola Village (formerly the Fondue Village) winter experience and book a suite with a fireplace and ocean view to maximize on the winter coziness!
Don't Miss in Westerly: Beautiful Watch Hill lighthouse
Where to Stay: Ocean House
❄️ Read More: Winter in Rhode Island
7. Hartford, Connecticut
City breaks are definitely a good choice for winter weekend getaways in New England and Hartford fits the bill. There are many museums, historic homes, and other spots ideal for staying indoors and out of the winter weather. In this capital city, there's a great deal of history, including the Mark Twain House and the Harriet Beecher Stowe Center.
But in late winter, you can actually experience a bit of spring come early in Hartford. In mid-March, the Elizabeth Park Conservancy hosts a Spring Greenhouse Show where you can walk through beautiful, vibrant flowers. It's a great respite from the cold and an exciting look into what spring will soon bring in spades!
Don't Miss in Hartford: Bushnell Park, and it's 1914 carousel (but note, the carousel is closed in February/March)
Where to Stay: Hartford Marriott Downtown or The Goodwin
8. North Conway, New Hampshire
When you think of winter in New England, the White Mountains of New Hampshire almost certainly come to mind. After all, they are home to some of the best ski resorts in New England, including the nearby Cranmore Mountain Resort. With miles of trails and a range of winter activities, this region is a haven for outdoor winter adventurers.

Even in the summer, the highest of the White Mountains occasionally has snow! That makes the White Mountains of New Hampshire one of the best snowy holiday destinations in the US.
North Conway is a place that could be considered the best of both worlds. It appeals to outdoor enthusiasts and non-explorers alike. There are classic New England shops (including Zeb's old-fashioned general store) and other places to stay warm and cozy in the cute downtown strip.
Don't Miss in North Conway: Dog sledding at Muddy Paws
Where to Stay: The Mountain View Grand Resort or one of these great cabins in the White Mountains.
Travel tip: Don't miss the Ice Castles in nearby North Woodstock. These frozen structures create an incredible wonderland during the winter in New Hampshire. A must see! While opening dates are weather-dependent, you can almost always find them open if visiting New England in January.
9. Nashoba Valley Ski Area, Massachusetts
Looking for a bit of New England snow without having to head far into northern New England? Then the Nashoba Valley might be right for your next weekend trip.
This is a super easy drive from Boston and other points south. The Nashoba Valley Ski Area is located in Westford, MA and offers 17 trails, lifts, and lessons. For non-skiers, there's also a huge snow-tubing area. This is always fun for kids and adults alike, and there are many other family-oriented activities (check out Animal Adventures rescue center!) making this one of my favorite places for New England winter getaways with the fam.
Don't Miss in the Nashoba Valley: Literary & history lovers should head over to nearby Concord, MA
Where to Stay: Residence Inn Boston Westford
❄️Read Next: Winter in Massachusetts
10. York, Maine
You can still enjoy the beaches of Maine in the winter (and I prefer them quiet and calm as they are at this time of year). And let's be honest, it's sometimes too cold to swim in the ocean even in July, so you may as well come to Maine in the winter. And if you do, go to York!
York, Maine, isn't just a summer haven; it's a winter wonderland waiting to be discovered. Having explored York's nooks and crannies during the colder months, I can personally vouch for its unique charm.
Nubble Light, York's iconic lighthouse, is a sight to behold in winter. The snow-covered rocks and icy ocean backdrop make it an enchanting spot for photography enthusiasts and romantics alike. Don't miss the chance to see this beacon of light in its winter glory.
For those seeking a brisk adventure, the Cliff Walk in York offers a unique winter experience. The trail, with its ocean views and rugged coastline, is even more dramatic with the winter winds and crashing waves. It's a refreshing and invigorating walk, ideal for clearing your mind.
And don't forget the local shops and galleries. Winter in York is a quieter time, allowing for a more intimate experience with the town's arts and crafts scene. It's the perfect opportunity to find unique gifts and support local artisans.
Don't Miss in York: Stonewall Kitchen
Where to Stay: The York Harbor Inn
11. Manchester, Vermont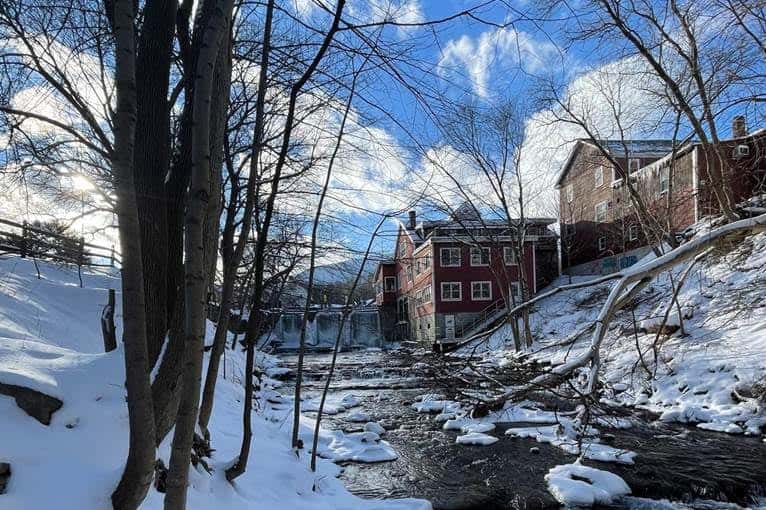 Manchester, Vermont holds a place in many a visitor's heart, including mine, as I lived here for several years! It's just such a wonderful little town.

Located in Southern Vermont, Manchester feels more easily accessible than other parts of Vermont. But you get all the charm and mountain scenery here in Manchester just as you might further north.
Manchester is well known for its luxury shopping outlets, but really, this is a place to come and relax in the wintertime. There are numerous B&Bs and inns alongside delicious restaurants, and there are fireplaces everywhere. Come to Manchester for a laid back winter weekend.
Don't Miss in Manchester: The Northshire Bookstore
Where to Stay: Kimpton Taconic Hotel (you can warm up by their cozy outdoor fire pit)
12. Mystic, Connecticut
Mystic, CT is among my favorite New England winter vacation spots—especially in December. The calendar of holiday events is packed full in Mystic, so this is a great time to visit here. Some of the best things to do during the holiday season include the Lantern Light Tours at Mystic Seaport and the Holiday Lights Spectacular at Olde Mistick Village.
Aside from festive and winter activities, there are lots of other great things to do in Mystic, and like many other places on this list of New England winter towns, you'll have far fewer crowds!

Don't miss in Mystic: Walking around the adorable downtown area (so many cute shops to pop into!)
Where to Stay: Stonecroft Country Inn – with its fireplaces and stunning guest rooms, this is one of the best winter romantic getaways in New England for sure.
Got romance on the brain? Here's my list of more than 20 other romantic New England getaways to consider—in any season!
13. Stockbridge, Massachusetts
Last, but certainly not least, on this guide to the best New England winter getaways is the classic Christmas town of Stockbridge, MA.
This just might be the perfect destination if you're looking for winter holiday charm. There's a reason Norman Rockwell painted so many works of art inspired by this slice of classic Americana.
Nestled among the Berkshires, Stockbridge has a lot to offer, and there's plenty in nearby towns as well. Head over to Lenox to join one of the holiday tours at Edith Wharton's The Mount. Or, head off to the historic estate of Naumkeag, which puts on the magical Naumkeag Winter Lights for the December holidays through January.
Don't miss: Iconic downtown Stockbridge
Where to Stay: The landmark Red Lion Inn, with its inviting hot tub!
Want more info on celebrating Christmas in Stockbridge? Read this article next!
14. Woodstock, Vermont
Woodstock, Vermont is one of the coziest and best winter getaways in New England! And many agree; it's regularly voted a top Christmas USA town. It is incredibly charming.

Woodstock is one of the cutest small towns in Vermont in any season, but as temperatures drop and snow begins to fall, it becomes the perfect winter wonderland. It's a terrific destination for both family trips and romantic getaways.
There's Woodstock Nordic Center in town if you wish to snowshoe or cross country ski, and just a few minutes up the road is Saskadena Six Ski Area if you'd prefer to really hit the slopes! But there's plenty more to do in Woodstock that will keep you warm and toasty, from browsing the eclectic shops on Main Street to watching the glassblowers at work at nearby Simon Pearce.
And with all the festive Christmas things to do it's one of the best places to visit in New England in December.
Don't Miss in Woodstock: F.H. Gillingham and Sons
Where to Stay: Woodstock Inn and Resort
15. Jackson, New Hampshire
Another lovely little White Mountains town, Jackson is home to so much New England winter fun, making this a great family vacation destination. Go skiing at Wildcat Mountain, then head to Nestlenook Farms for quaint family-friendly winter fun like ice skating, sleigh riding, and hot cocoa sipping! Families with small children will love nearby Santa's Village amusement park in Jefferson—especially perfect if you're visiting New England in December!
There are several cozy cabins in the White Mountains if you'd like to rent a cabin for your stay, but if you'd like to stay in Jackson, check out Christmas Farm Inn and Spa! While not Christmas themed, it is comfy, cozy, and has an indoor pool and onsite spa, so there's something for everyone in the family to enjoy onsite!
Don't Miss in Jackson: Nestlenook Farms
Where to Stay in Jackson: Christmas Farm Inn and Spa
16. Kennebunkport, Maine
Kennebunkport isn't just a summer retreat; it's a hidden winter gem. The quiet charm of Dock Square, with its unique boutiques and galleries, becomes even more intimate. Don't miss the chance to dine at The Clam Shack for the best clam chowder you'll ever taste. For outdoor enthusiasts, the Bridle Path offers picturesque snowshoeing opportunities, with views of the frozen Mousam River that are simply breathtaking.
Want more nature? Winter is an excellent time for bird watching, as many species migrate to the area. The Rachel Carson National Wildlife Refuge offers a serene setting for spotting winter birds and other wildlife.
If visiting Kennebunkport in December, you can't miss Christmas Prelude, an annual event that celebrates the holidays in a magical, Maine-inspired way.
Don't Miss in Kennebunkport: A snowy sleigh ride at Rockin' Horse Stables
Where to Stay in Kennebunkport: The White Barn Inn (ask for one of the fireplace suites!)
Insider tip: Even if you don't stay at The White Barn Inn, you MUST eat at their restaurant, which in winter has massive, beautiful lighted evergreen trees just outside the picture window. That might just be the coziest restaurant I've ever seen!
17. Hanover, New Hampshire
Hanover in winter is more than just Dartmouth College's idyllic campus (although obviously, that is stunning). It's about the palpable sense of community at places like Lou's Restaurant & Bakery, where their homemade pies are a must-try. For those seeking adventure, the Dartmouth Skiway offers not just great slopes but a sense of camaraderie you won't find elsewhere. And don't forget to check out the Hopkins Center for the Arts for an evening of culture.
Don't Miss in Hanover: (Technically in Norwich at the Norwich Inn) Jasper Murdock's Ale House "one of the smallest and coziest breweries in America."
Where to Stay in Hanover: The Hanover Inn
18. Stratton, Vermont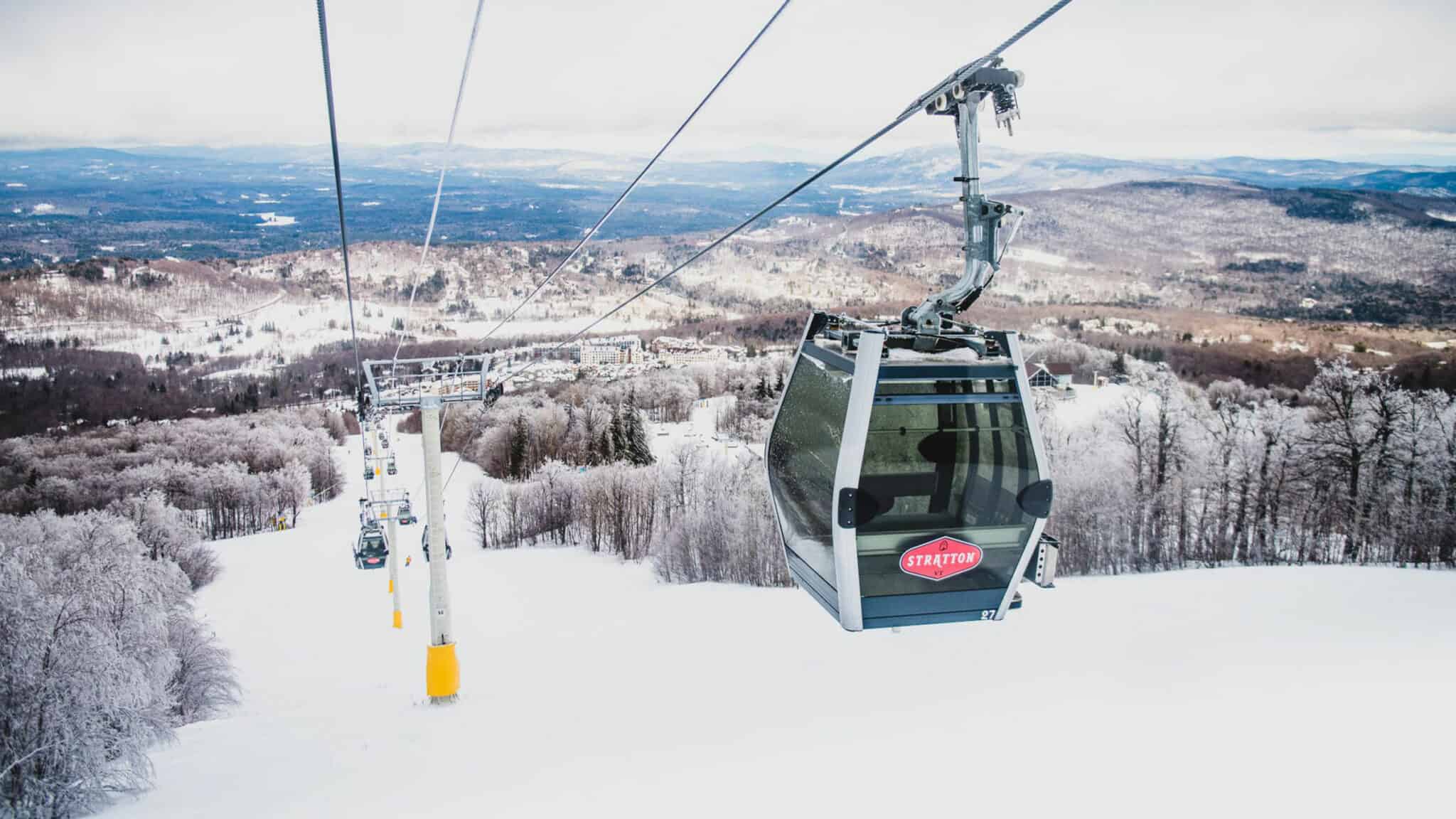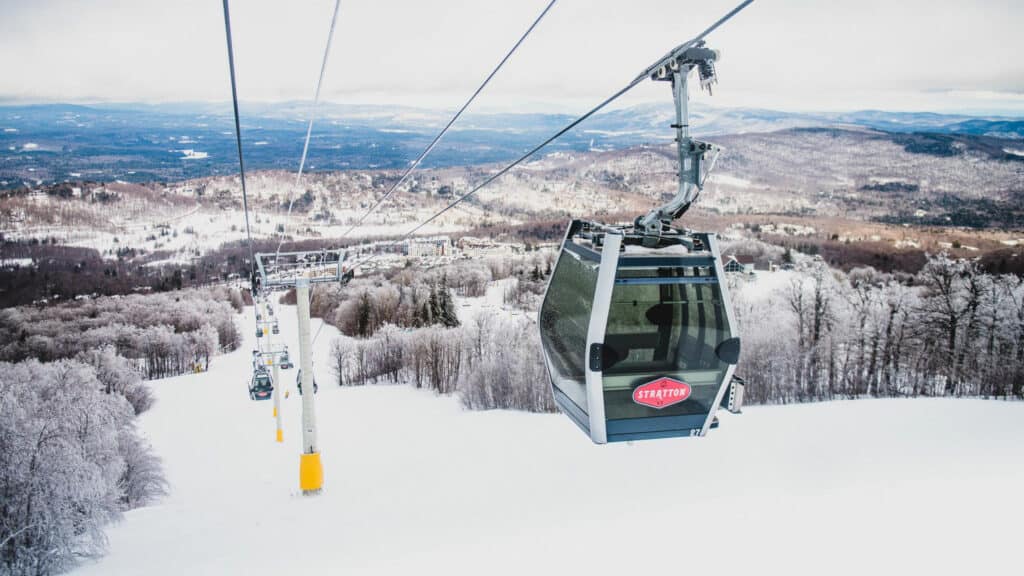 If you ARE looking for a New England ski getaway, Stratton Mountain is an excellent choice! Not only is it a fun destination in its own right, you're also quite close to the cute town of Manchester, which I wrote about above.
Stratton Mountain isn't just a ski destination; it's a vibrant winter community. The slopes here are meticulously maintained, with the Sun Bowl being a great place to start your day of ski adventures. Après-ski, head to Grizzly's at the base for music and a lively atmosphere. For a quieter evening, Stratton Village's firepits are perfect for roasting marshmallows and sharing stories.
Don't Miss in Stratton: Snow tubing at the Coca Cola Tube Park
Where to Stay in Stratton: Stratton Mountain Resort, the heart of it all
19. Sugarloaf, Maine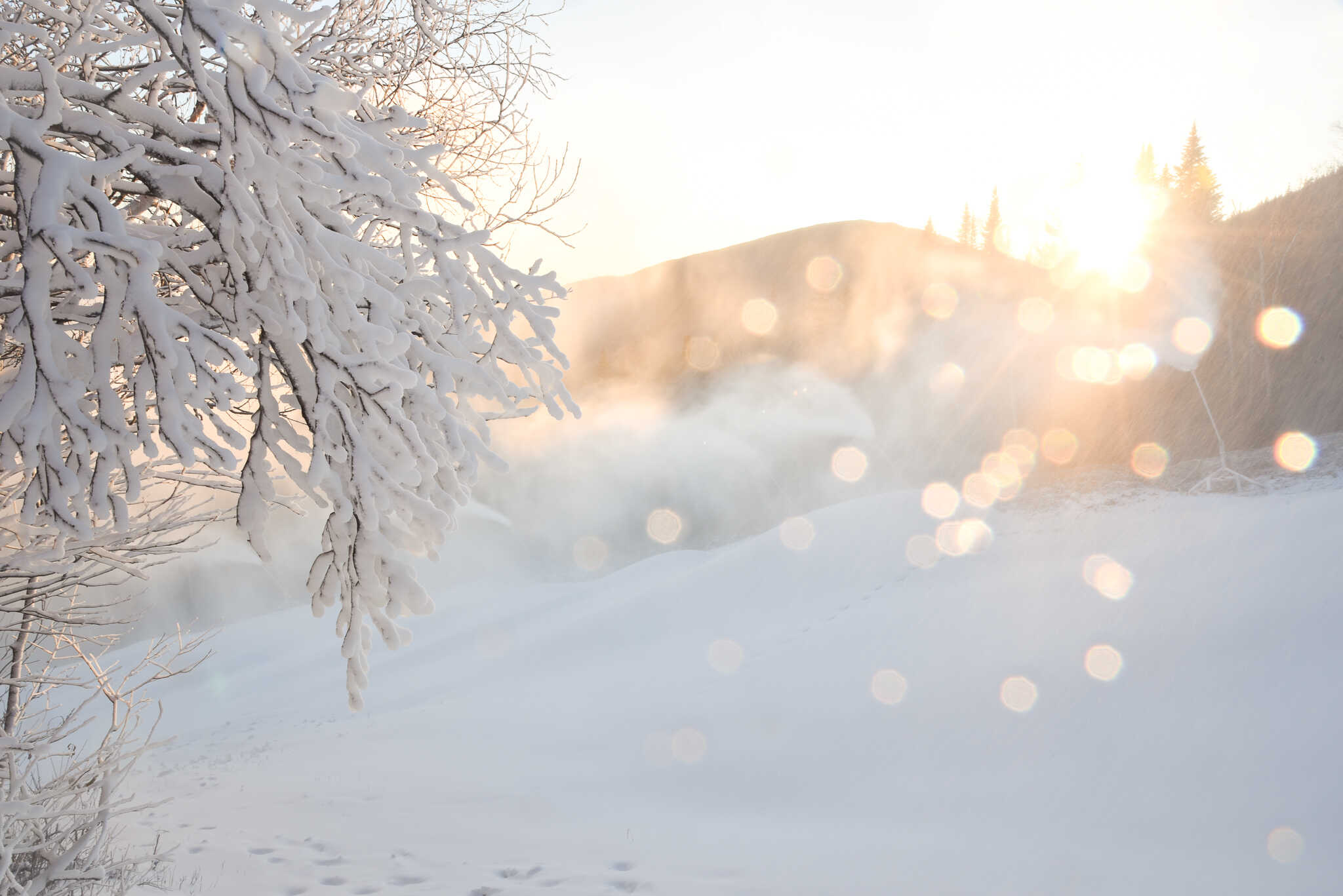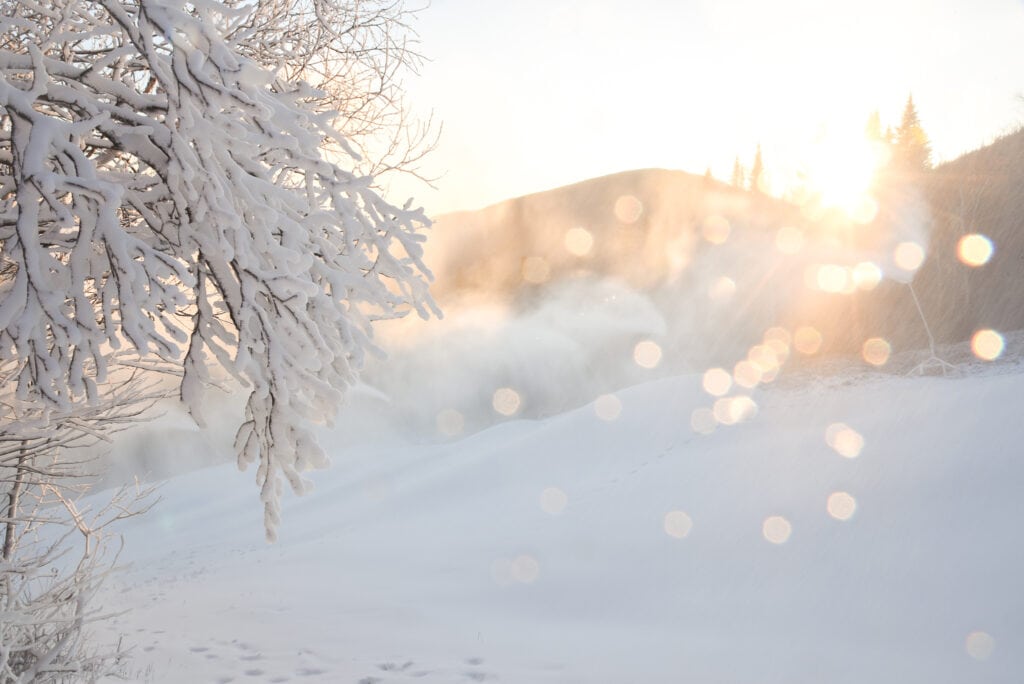 Earlier I mentioned Rangeley, which is a great Maine winter getaway. Sugarloaf Mountain Resort is a mere 35 minutes away, but it is a destination all its own.

Located in Carrabassett Valley, Maine, Sugarloaf is a snowy paradise, not just for its expansive ski terrain but for the unique culture it embodies. As you carve down the legendary Narrow Gauge trail, you're not just skiing; you're tracing the tracks of Olympians. There are also options for backcountry skiing in this area. But one unique winter activity here at Sugarload is Fat Biking,
After an exhilarating day on the slopes, or a busy day reading inside by the crackling fire (my version of bliss), gather at The Widowmaker for its upbeat atmosphere and local craft beers. It's where the mountain's pulse can truly be felt. For a more serene evening, take a snowshoe tour under the stars, culminating with hot cocoa afterwards.
Don't Miss in Sugarloaf: Lobster mac and cheese at 45 North Restaurant
Where to Stay in Sugarloaf: Sugarloaf Mountain Hotel (with its 30-person hot tub!)
20. Providence, Rhode Island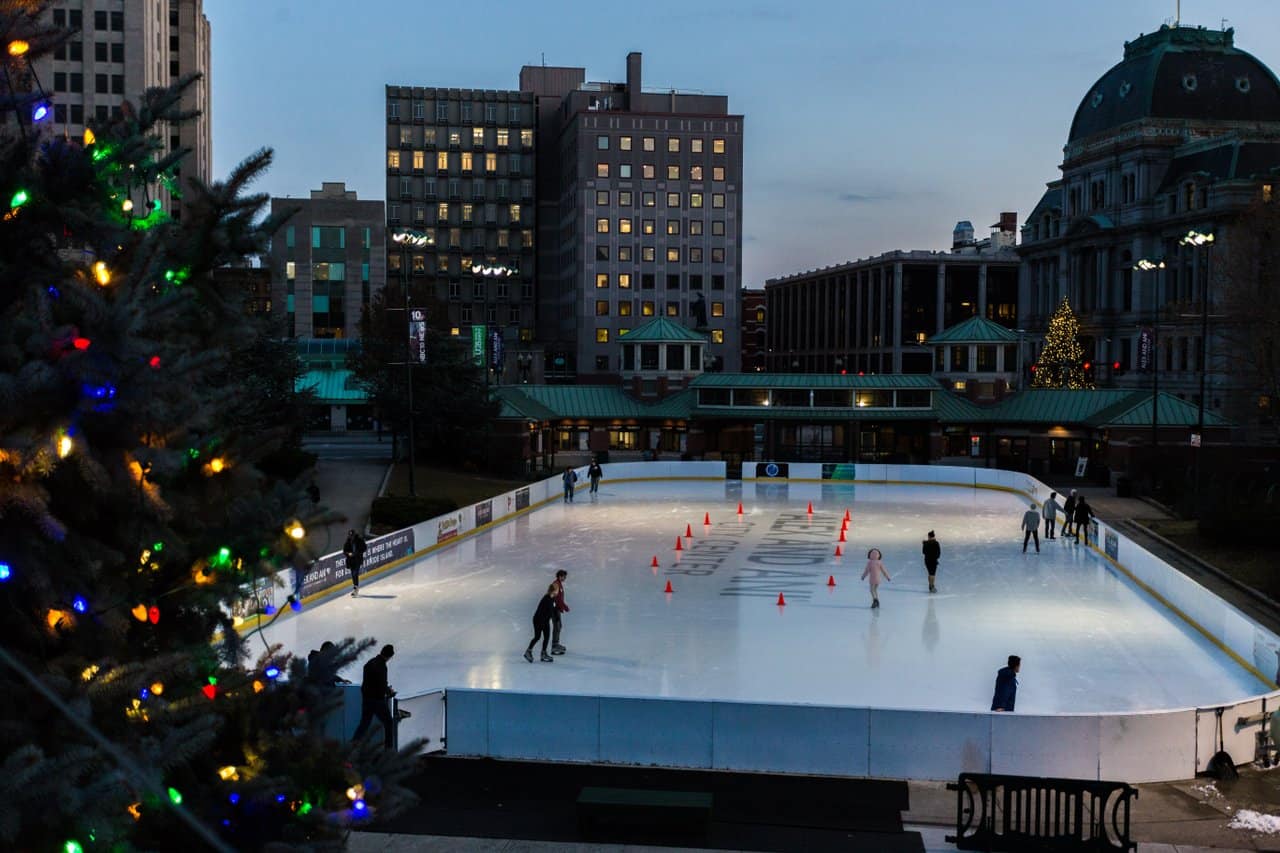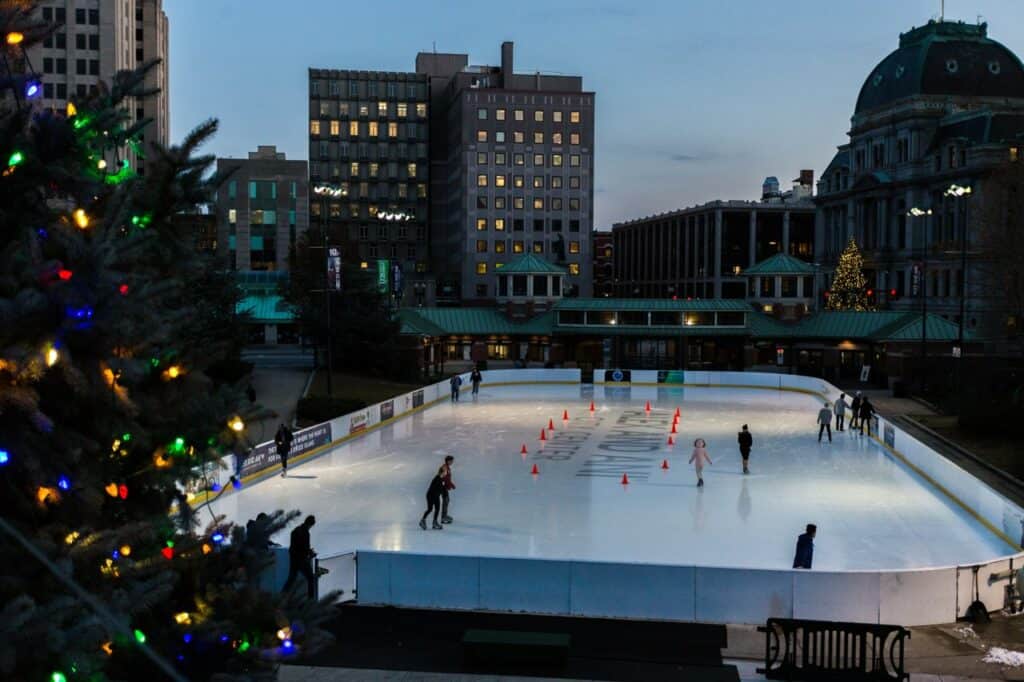 I have been to Providence only a handful of times, but I can't wait to go again! What a cool city! And Providence in winter is a great place to be. The city looks extra magical with a dusting of snow, and you can spend most of your time inside exploring the cultural offerings.
The RISD Museum is a treasure trove of art and design, perfect for a chilly day. There are tons of cool bookstores in Providence, including many perfect for the H.P. Lovecraft enthusiast (aka, my husband). When night falls, bundle up and go check out WaterFire, an incredible art installation that lights up the river on select nights throughout the year.
Don't Miss in Providence: Explore historic Federal Hill
Where to Stay in Providence: The Dean
21. Litchfield Hills, Connecticut
Litchfield Hills is about embracing the quieter side of winter; classic charm with a touch of elegance. There's a reason this area inspired Gilmore Girls!

The White Memorial Conservation Center offers peaceful, scenic trails for snowshoeing and cross-country skiing. Prefer to stay indoors? No problem. The towns of Woodbury and Litchfield have numerous antique shops, perfect for browsing on a chilly winter day. For foodies, the West Street Grill in Litchfield is a must-visit; it's one of the most beloved restaurants in the area.
If your Connecticut winter getaway takes place in December, be sure to pop down to the city of Bethlehem, especially for its annual Christmas Town Festival. Their town green also boasts an 85-foot Christmas tree—the tallest in the area!
Don't Miss in the Litchfield Hills: The festive holiday train rides at the Railroad Museum of New England.
Where to Stay in Litchfield Hills: Litchfield Inn for a blend of modern amenities and classic charm. (Their Tavern Off the Green is perfect for a cozy dinner.)
❄️Read Next: 6 Wonderful Winter in Connecticut Vacation Ideas
22. Montpelier, Vermont
Montpelier's small size belies its big heart. The Vermont State House, with its golden dome, is even more impressive against a snowy backdrop. The downtown is very charming with lots of great local shops. Montpelier was hit hard this summer during the catastrophic flooding that affected parts of Vermont. Numerous businesses were damaged and are rebuilding. They could use our tourism dollars and support more than ever.

For a bit of local flavor during your visit, aka, the liquid gold we call maple syrup, the Morse Farm Maple Sugarworks is a must-visit. This is especially true in late winter, when the sap starts to run, but the farm is open year-round.
Don't Miss in Montpelier: Sarducci's Italian restaurant – amazing food and the coziest location on the river
Where to Stay in Montpelier: The Inn at Montpelier (fireplaces in many of the rooms!)
23. Portland, Maine
Portland, Maine, in winter is a coastal wonderland, where the crisp ocean air blends with the charm of a historic city. As snowflakes gently settle on the cobblestone streets of the Old Port the area takes on a magical, almost storybook quality. Sounds dreamy right? It is!
Art lovers will find solace and inspiration at the Portland Museum of Art. This cozy refuge from the winter chill houses a fantastic collection of works, ranging from local Maine artists to internationally renowned masters. It's the perfect place to spend an afternoon, wandering from gallery to gallery, lost in the world of art.
A visit to Eventide Oyster Co. is a must. Their lobster roll, served on a steamed bun with brown butter, isn't just good—it's a culinary revelation.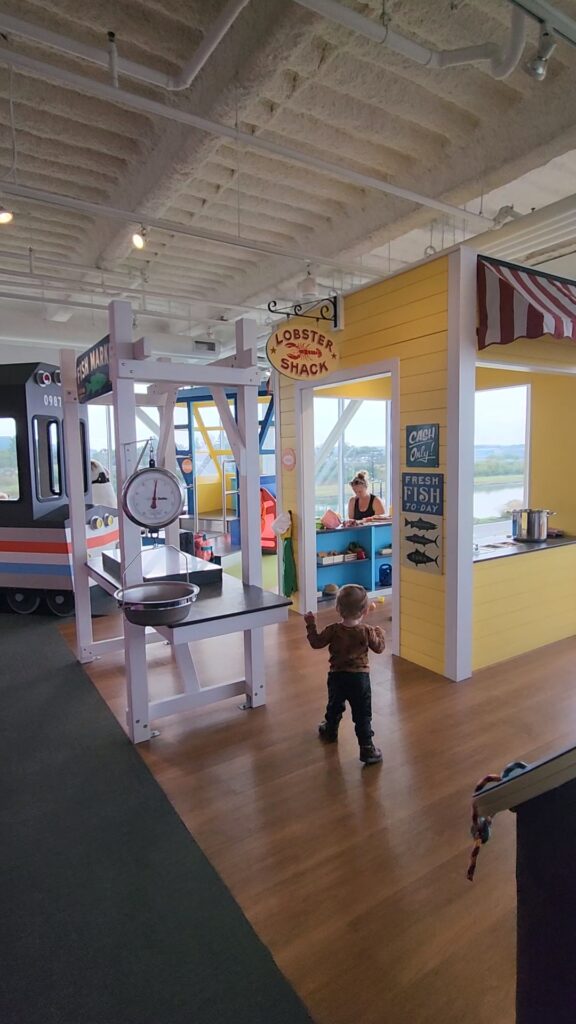 Families traveling with children will find a warm welcome at the Children's Museum of Maine. This interactive and engaging space is perfect for letting little ones explore, learn, and play. As a parent, I can personally attest to its appeal—my toddler absolutely loved it! From hands-on exhibits to imaginative play areas, it's an ideal spot for family fun, even on the coldest of days.
Of course, Portland's winter charm extends beyond these highlights. The city is filled with cozy coffee shops, local bookstores, and unique boutiques, making it a wonderful place to explore and unwind. Whether you're savoring a warm drink, browsing for gifts, or simply enjoying the snowy cityscape, Portland in winter is a destination that captures the heart and delights the senses.
Don't Miss in Portland: Gourmet Maine potato donuts from The Holy Donut
Where to Stay in Portland: The Francis (and grab breakfast from Hot Suppa down the block– I promise you won't regret it!)
Best Winter Resorts in New England
Maybe you're searching for a winter vacation in New England based less on location and more on amenities and experience. Or perhaps you want to know exactly where to stay to have one of the most unforgettable New England winter trips of your life.

A resort could be the perfect solution, where you have everything you need right onsite! You will love these options I've put together, which include some of the best winter resorts in the Northeast.
Samoset Resort – Rockport, Maine
Maine is an awesome choice for winter New England getaways. And Samoset Resort in Rockport is a great place to stay. Set on the rocky shores of Penobscot Bay, this luxurious retreat offers stunning views of snow-dusted landscapes and icy waters. Whether you're cozying up by a roaring fire in your room or unwinding in the spa, the resort is a haven of warmth and comfort against the crisp winter air.
Visit in January to experience the Glacier Ice Bar & Lounge, where 50,000 pounds of crystal clear ice are transformed into an epic, stunning ice bar. Sip on one of the amazing hot or cold winter-themed cocktails while you "chill out" by the ice bar, then head inside to warm up in one of the nearby lounges and enjoy some small bites.

For outdoor adventures, head to the nearby Camden Snow Bowl for skiing, tubing, & more. Plus, it's the only ski resort in the northeast where you can ski and enjoy views of the ocean at the same time!
The Woodstock Inn – Woodstock, Vermont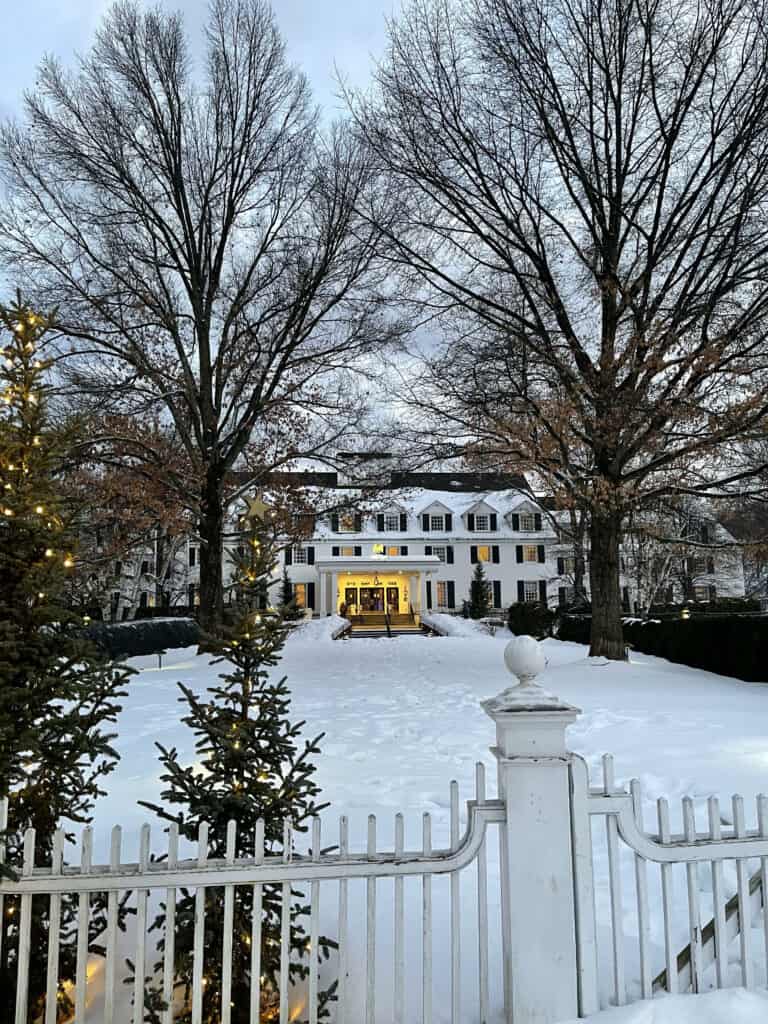 As I mentioned earlier, Woodstock is a fabulous destination for a northeast winter vacation, and there's nowhere better to stay in Woodstock than the Woodstock Inn.
Located in the heart of downtown Woodstock, this iconic resort evokes words like classic, elegant, and timeless. It truly is beautiful. Within the resort, enjoy their gorgeous spa, season food menus, and massive roaring fireplace in the lobby. And of course, you're just minutes (if not steps) away from some of Woodstock's top things to do. Book one of the Legacy Suites for the ultimate experience.
Chatham Bars Inn – Chatham, Massachusetts
Would you believe that Cape Cod is one of the best winter getaways in New England for non skiers? Well, it is! There's just something special about the off-season here, and while it might not feel like a typical winter escape, you can have a really unique experience with the Cape "all to yourself."
Chatham Bars Inn boasts "the most beautiful address on Cape Cod," and it's not hard to see why. This 5-star, luxury resort overlooks the ocean and the inn itself is world class, from their dining to the spa and more. The hotel has won dozens of awards.
If you're looking for winter getaways in Massachusetts this is a clear winner. There's plenty to do in the area and at the resort, and the events calendar is packed for the holidays.
The Mountain View Grand Resort & Spa – Whitefield, New Hampshire
The Mountain View Grand Resort & Spa in Whitefield, New Hampshire, is an excellent choice for a New England winter retreat. It makes for a magical romantic winter getaway, especially if you indulge in the Grand Tower Experience at the acclaimed Tower Spa. You can enjoy relaxing couples treatments while being treated to some of the best views around. The tower is six stories high and offers panoramic views of 57 mountain peaks!
The Mountain View Grand is also one of the best winter family getaways in New England. They offer tons of fun winter activities like tubing, sledding ice skating, and cross-country skiing. In the evenings, enjoy toasting smores around the nightly campfire. If you need even more family-friendly ideas, pop over to the resort's on-site farm to see sheep, alpacas, bunnies, llamas, and goats All in all, this sounds like a dream New England winter experience.
Spruce Peak – Stowe, Vermont
If you want a New England vacation that feels like you're inside an actual snow globe, let me recommend Spruce Peak in Stowe, Vermont. This is a true ski village experience, with slopes just a breath away and an endless array of other winter activities to try. Snowshoeing, downhill skiing, cross-country skiing, and snowboarding are all available right at the resort. And further afield in Stowe you can find snowmobiling, sleigh rides, and dog sledding.
But you don't even need to leave the resort! In my opinion, between the heated pool and the glistening ice rink, you've got all the best winter activities right at your doorstep.
Omni Mount Washington Resort – Bretton Woods, New Hampshire
Finally, the last on my list of best winter hotels in New England is one that is bursting with activities. The Omni Mount Washington Resort is adjacent to New Hampshire's largest ski area, but there is so much to do here for non-skiers, too! Just to name a few: sleigh rides, snowshoeing, ziplining, gondola rides. And that's just outdoors!
When you stay here you'll not only be staying at one of the classic New England resorts, you'll be within reach of everything there is to enjoy in the White Mountains. And there's a lot!
More Winter and Christmas travel in New England:

❄️Best Christmas Towns in New England
❄️Merriest Christmas Celebrations in New England –
---
Pin to save for later!