---
*Links in this article may be affiliate links, from which we may earn commission. See our
Privacy Policy
for full details.
---
While you might be familiar with some of the popular ski resorts around New England, there are plenty of other destinations that make for cozy winter getaways in New England—whether you ski or not.
For the classic winter experience, you really can't go wrong with New England. This region is perfect during so many seasons of the year, but it really shines in the wintertime, with its snowy fields and cozy towns. It's really a Christmas wonderland!
We've compiled a list of 9 fabulous places to visit this winter. These range from typical spots to those more unexpected New England winter getaways. And with one in every state, you're bound to find something perfect for your next weekend escape.
Grab your boots, some hot cocoa, and a good book. It's time to get cozy.
9 Best Winter Getaways in New England
Newport, Rhode Island
Newport, RI may not be your first thought when considering New England winter getaways. While Newport has traditionally been more of a summer destination, it really is lovely in the winter, too, and with a quarter of the tourists. We recently visited Newport for a pre-Valentine's getaway and it was cold yet sunny. We had nearly every place we visited all to ourselves. Très romantique! Perfect for romantic winter getaways in New England.
Newport makes for an easy weekend or day trip from Boston, and it's also quite accessible from other states in the northeast. It's great to escape to the coast, dine on local fresh seafood, and then warm up indoors with views out to the sea.
Don't miss in Newport: The Gilded Age Mansions where you can feel like royalty
Where to Stay: Hotel Viking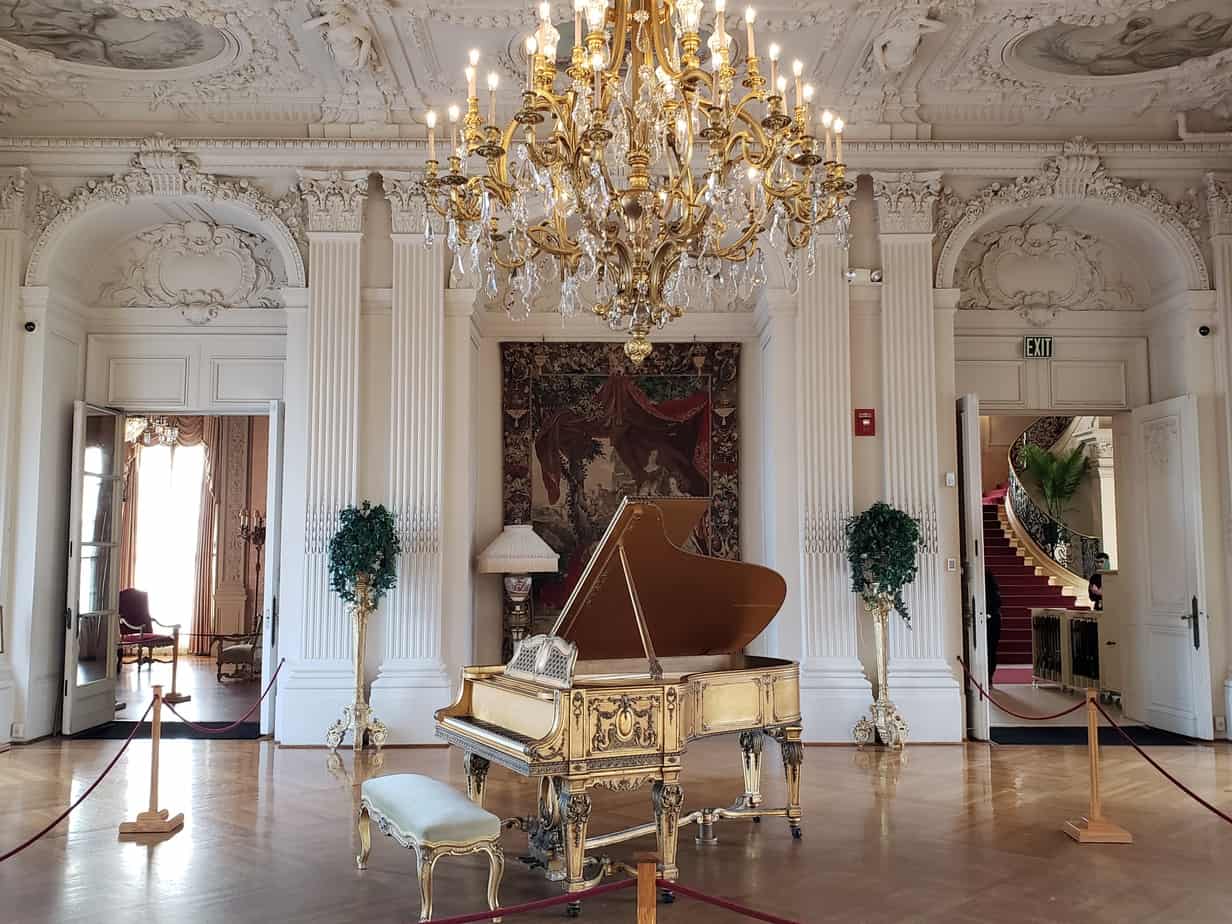 Burlington, Vermont
Winter is an excellent time for a short city break—especially if you're not really interested in winter sports.
The small, hip city of Burlington, Vermont is such an awesome destination (we're biased since we live here currently) with so much to do. And there's a lot to do indoors, which might be key in the coldest winter months.
Walk up and down Church St. and pop into any shop that catches your eye. There are also plenty of excellent restaurants lining this pedestrian avenue and many cozy coffee shops, bars and pubs, too. The Whiskey Room will make you feel like you've stepped straight into Britain. Want to warm up with a cup of coffee? New Moon Cafe has a roaring fireplace and comfortable, ample seating and yummy vegetarian dishes. Later, you can create a DIY tour of all the local craft breweries.
Don't Miss in Burlington: Lake Champlain. In mid-winter, this mini "Great Lake" might even be frozen over.
Where to Stay: One of these great spots
Boston, Massachusetts
It's no secret that Boston is a great city. Why not pay it a visit in the winter? As with other spots, you're likely to find thinner crowds, and you will probably get lower rates for your accommodation.
Boston in winter is likely going to focus on indoor pursuits. Might we recommend the museums and galleries? There are dozens. The science museum is one of our personal favorites, and the aquarium is always incredibly fun, too.
If you want to get outdoors, however, you can go ice skating at the Boston Common Frog Pond. Later, warm up at an award-winning spa and dine at a fabulous restaurant. Need more travel inspiration? We've got a whole list of things to do in Boston, MA for you to consider.
Don't Miss in Boston: Faneuil Hall or these ideas for Christmas in Boston.
Where to Stay: The Lenox or some of these best Boston hotel picks.
Stowe, Vermont
For many, the best winter weekend getaways in New England involve a near-guarantee of snow. Well, Stowe is likely to deliver! My family actually visited Stowe in 2001 for the first time. We were living in Florida and my sister and I had never seen snow. Off we went to Stowe, Vermont, where we were pretty much certain we'd get to see and play in the snow. We weren't wrong. We had an absolute blast sledding, ice skating, and sipping hot chocolate. Oh, and we loved it so much we actually ended up moving to Vermont. Clearly, Stowe has a magical influence.
Seriously though, Stowe is incredibly quaint and postcard-perfect, especially in the winter months. Dine at many of the stellar restaurants, stroll through the snow in the village, or go cross-country skiing at the Trapp Family Lodge.
Don't Miss in Stowe: Any of the fabulous hotel spas. We highly recommend the spa at The Stoweflake.
Where to Stay: Trapp Family Lodge or one of these cozy, beautiful Airbnbs.
Hartford, Connecticut
City breaks are definitely a good choice for winter weekend getaways in New England. Hartford fits the bill. There are many museums, historic homes, and other spots ideal for staying indoors on a cold day. In this capital city, there's a great deal of history, including the Mark Twain House and the Harriet Beecher Stowe Center.
But in late winter, you can actually experience a bit of spring come early in Hartford. In mid-March, the Elizabeth Park Conservancy hosts a Spring Greenhouse Show where you can walk through beautiful, vibrant flowers. It's a great respite from the cold and an exciting look into what spring will soon bring in spades!
Don't Miss in Hartford: Bushnell Park, and it's 1914 carousel (but note, the carousel is closed in February/March)
Where to Stay: Hartford Marriott Downtown
North Conway, NH
When you think of winter in New England, the mountains of New Hampshire almost certainly come to mind. After all, they are home to some of the best ski resorts in New England, and are generally a haven for outdoor adventurers. Even in the summer, the highest of the White Mountains occasionally has snow! That makes this region one of the best snowy holiday destinations in the US.
North Conway is a place that could be considered the best of both worlds. It appeals to outdoor enthusiasts and non-explorers alike. There are classic New England shops (including an old-fashioned general store) and other places to stay warm and cozy, but endless winter sports and activities are all within easy reach. Snowmobiling, snowboarding, snowshoeing, snow tubing: everything is available.
Don't Miss in North Conway: Dog sledding at Muddy Paws
Where to Stay: White Mountain Hotel & Resort or one of these great cabins in the White Mountains.
Nashoba Valley Ski Area, Massachusetts
Looking for a bit of New England snow without having to head far into northern New England? Then the Nashoba Valley might be right for your next weekend trip.
This is a super easy drive from Boston and other points south. The Nashoba Valley Ski Area is located in Westford, MA and offers 17 trails, lifts, and lessons. For non-skiers, there's also a huge snow-tubing area. This is always fun for kids and adults alike, and there are many other family-oriented activities (check out Animal Adventures rescue center!) making this region ideal For New England winter family getaways.
Don't Miss in the Nashoba Valley: Literary & history lovers should head over to nearby Concord, MA
Where to Stay: Residence Inn Boston Westford
Manchester, Vermont
Manchester, Vermont holds a place in many a visitor's heart. It's just so cute. Located in Southern Vermont, Manchester feels more easily accessible than other parts of Vermont. But you get all the charm and mountain scenery here in Manchester just as you might further north.
Manchester is well known for its luxury shopping outlets, but really, this is a place to come and relax in the wintertime. There are numerous B&Bs and inns alongside delicious restaurants, and there are fireplaces everywhere. Come to Manchester for a laid back winter weekend. (Of course, you can head up to nearby ski resorts like Stratton if you're itching for winter adventures!)
Don't Miss in Manchester: The Northshire Bookstore
Where to Stay: Kimpton Taconic Hotel
York, Maine
We can't forget about Maine on the list of New England winter vacations. You may be more likely to associate Maine with summer trips, as it is so well-known for its exciting coast. Well, in winter, you'll enjoy wonderful views of this coast without the number of visitors seen in the more popular months.
You can still enjoy the beaches of Maine in the winter (and many prefer them quiet and calm as they are at this time of year). And let's be honest, it's probably too cold to swim in the ocean even in July, so you may as well come to Maine in the winter.
A lovely spot for a getaway is the town of York. This is a serene and peaceful spot where you'll feel close to nature and totally at ease. For more activity, pop up to Portland, Maine with its many breweries and other sites.
Don't Miss in York: Stonewall Kitchen
Where to Stay: The York Harbor Inn
---
You might also like:
---
Pin to save for later!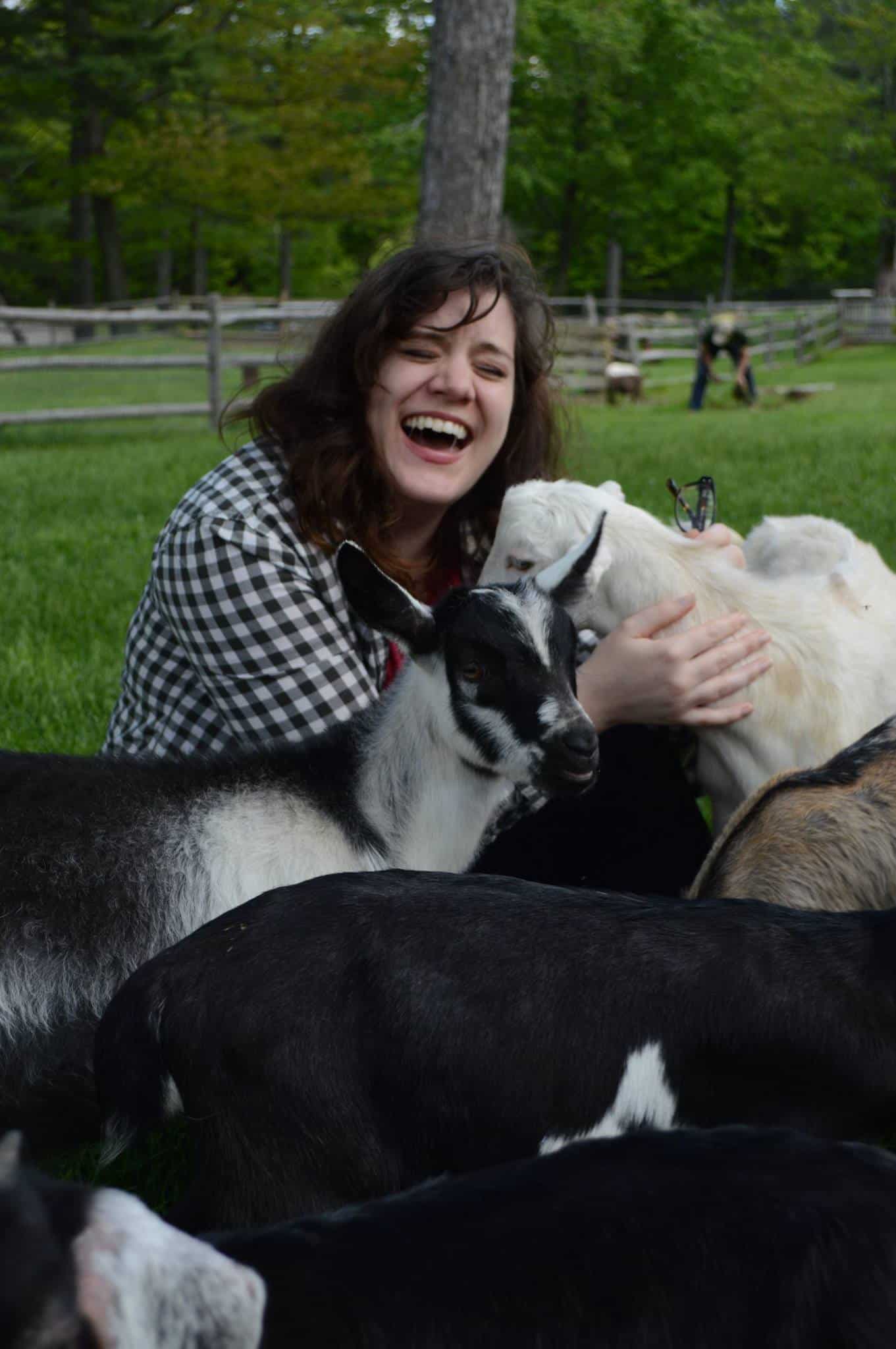 Amy is the founder of New England with love. A proud Vermonter, she hopes to share her love of New England and help you find the best adventures in the region. Amy is also blogger/founder at Two Drifters, where she writes alongside her husband about romantic and couples travel, relationships, honeymoons, and more. When not working on websites, Amy is probably reading, cuddling with her husband and cats, & drinking a maple latte.