*This site uses affiliate links; if you make a purchase through these, I may receive a small commission at no cost to you.
Latest posts by Mallory Sullivan
(see all)
The Insurance Capital of the World might not be your first idea for an entertaining getaway, but once you see what Hartford's got to offer, you'll be making plans to spend your next free weekend in Connecticut's capital city.
Settled in 1635, Hartford CT is abundant in historic grandeur, eclectic cultural offerings, Insta-worthy natural spaces, and hip spots to dine, drink, and shop. And as you might expect, there are dozens of fun things to do in Hartford CT.
Hartford's geographic accessibility and diverse offerings mean you definitely shouldn't overlook it in favor of its big-city neighbors.
Looking for a cultured weekend filled with museum-exploring? Come to Hartford!
More in the mood to wander through urban parks and gardens then hit up a brewery? Hartford's got a handful of each!
Ready to get dressed up and see a show? You know where to go!
Simply put, this understated city has something for everyone. So whether you're planning a solo sojourn, a trip for two, or a group getaway, head to central Connecticut's Hartford to learn why the "Hartbeat" has heart!
PS if you're looking for things to do in Hartford CT today or things to do in Hartford this weekend, be sure to check out this local Hartford events calendar so you'll know what's happening in Hartford Connecticut during your visit!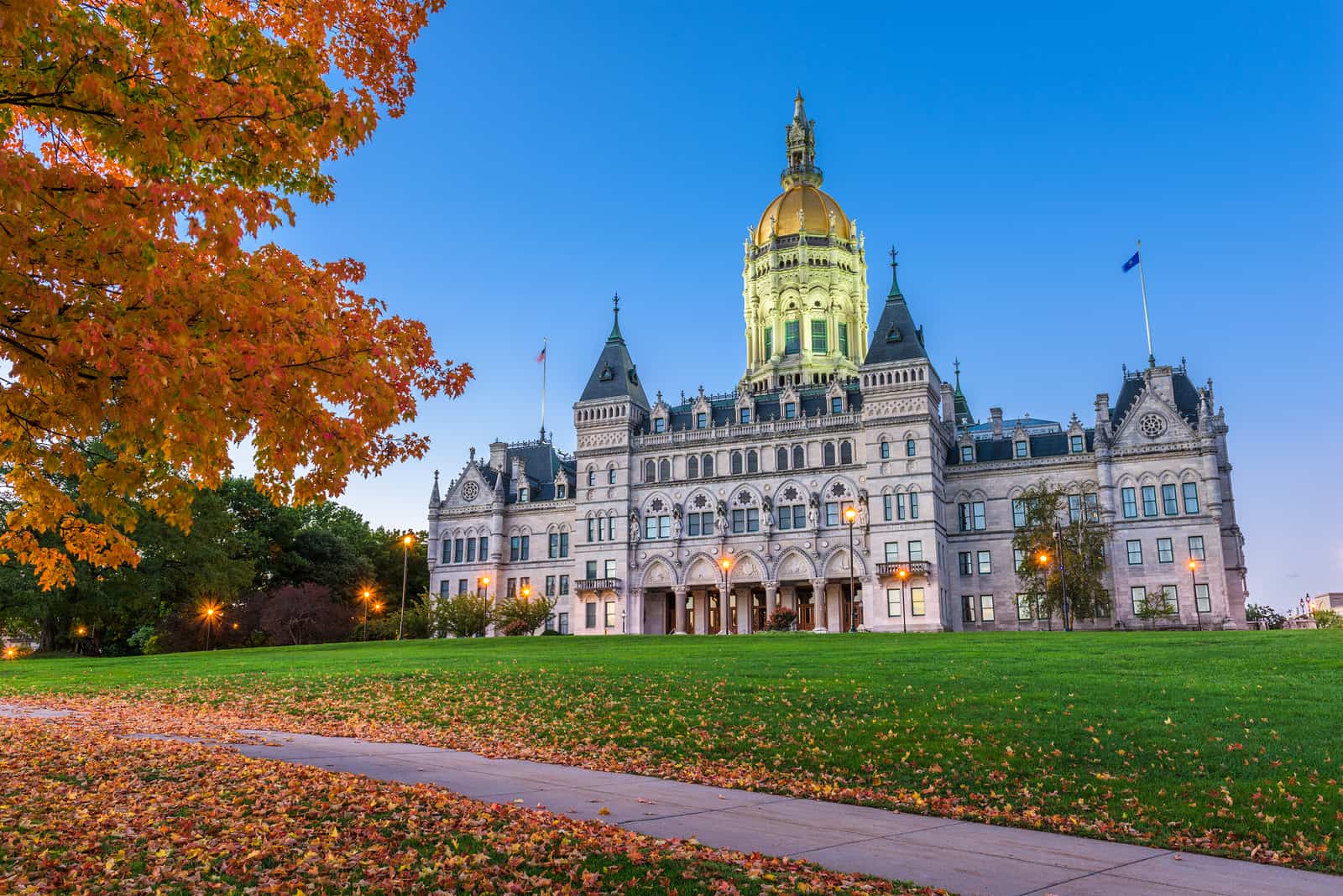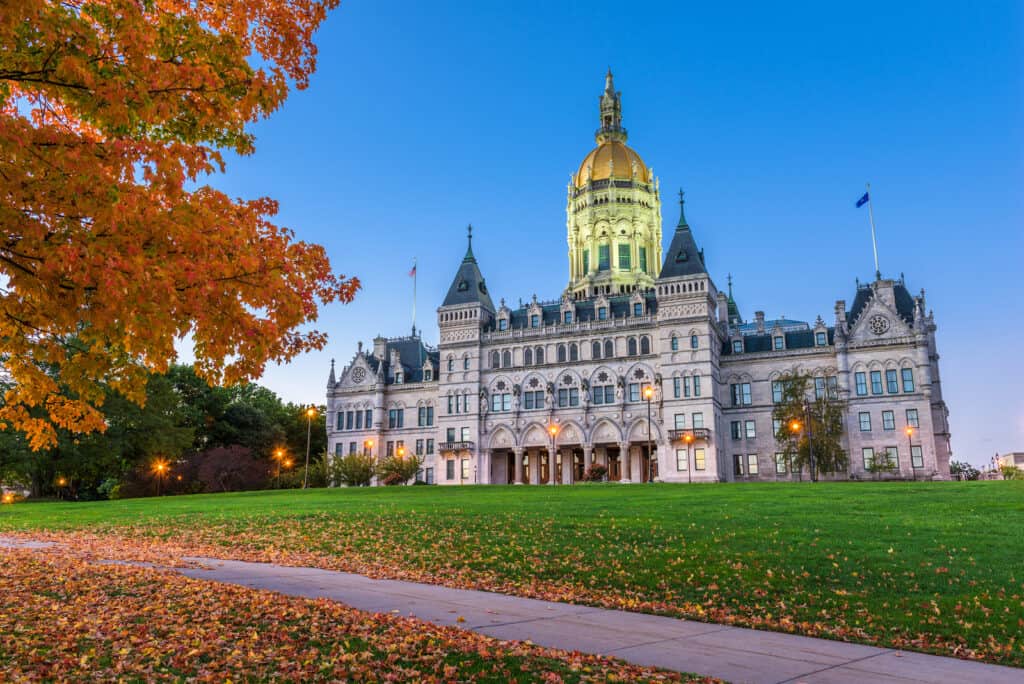 City sophistication meets small-state charm
Yearning to visit a new museum? Neighboring New York and Massachusetts may have bigger-name cultural institutions, but that's no reason to bypass Hartford's hidden gems. The city's under-the-radar museums, theaters, and historic sites will give you hours of entertainment, interesting stories, and insights to reflect on for weeks to come. If the question is "what is there to see in Hartford?" then the answer is A LOT!

Wadsworth Atheneum
You won't want to miss the Wadsworth Atheneum, the oldest continuously-running public art museum in the United States. Home to over 50,000 works of art, the Wadsworth has works from artists including Salvador Dali and Carravaggio. The museum also features contemporary themes with changing exhibits, so visiting the Wadsworth Atheneum doesn't ever get boring!

The Bushnell
If you're visiting Hartford and theater is your thing, you can't bypass the chance to see a pre-Broadway premiere at the Bushnell. Located in downtown Hartford CT, this historic theater sells tickets that are often a fraction of the price you would pay in New York City. Check out The Bushnell website to find things to see in Hartford while you're there.

Mark Twain House & Harriet Beecher Stowe Center
Calling all lovers of history and literature! It's difficult to find another place where two literary giants were literally neighbors. Side by side, the Mark Twain House and the Harriet Beecher Stowe Center offer engaging tours and programming that illuminate the lives of each writer, emphasizing how each incorporated the social issues of their day into their literature and providing visitors ample opportunity for reflection.
Visitors who love historic architecture will not be disappointed either! The two gothic houses both feature striking facades as well as decadent interiors that easily transport you back to the 19th century. If you grew up in Connecticut, you may have gone on a field trip to one or both of these sites, but both are worth a return trip for adults. Each houses countless stories that will intrigue visitors of all ages, as they learn about the authors' lives and literature, and the ways historic Hartford shaped both.
Real Art Ways
If you're into under-the-radar art – think independent cinema, spoken word, music, and ever-changing gallery exhibitions – Real Art Ways is a must-visit on your trip to Hartford. This multidisciplinary arts venue has uplifted contemporary artists and their work and hosted innovative events since 1975. Be sure to check out their calendar to see what eccentric events and exhibitions will be happening while you're in town, it's Hartford CT entertainment at its finest.

Connecticut Science Center
If you're looking for things to do with kids in Hartford CT, consider a visit to the Connecticut Science Center! Over 100 exhibits await to delight the whole family. Traveling exhibits and community events happen often, so check the website to see what to expect while you're visiting; it's also a great Hartford thing to do on a rainy day.
Urban nature to delight and energize
Do you believe the best way to explore a city is on foot? Much of downtown Hartford is walkable, and there's plenty of strolling to do in and around the city's green spaces and outdoor activities in Hartford, CT to get into. Whether your getaway well be active or relaxing, some time outside is essential to fully experience the city.
Elizabeth Park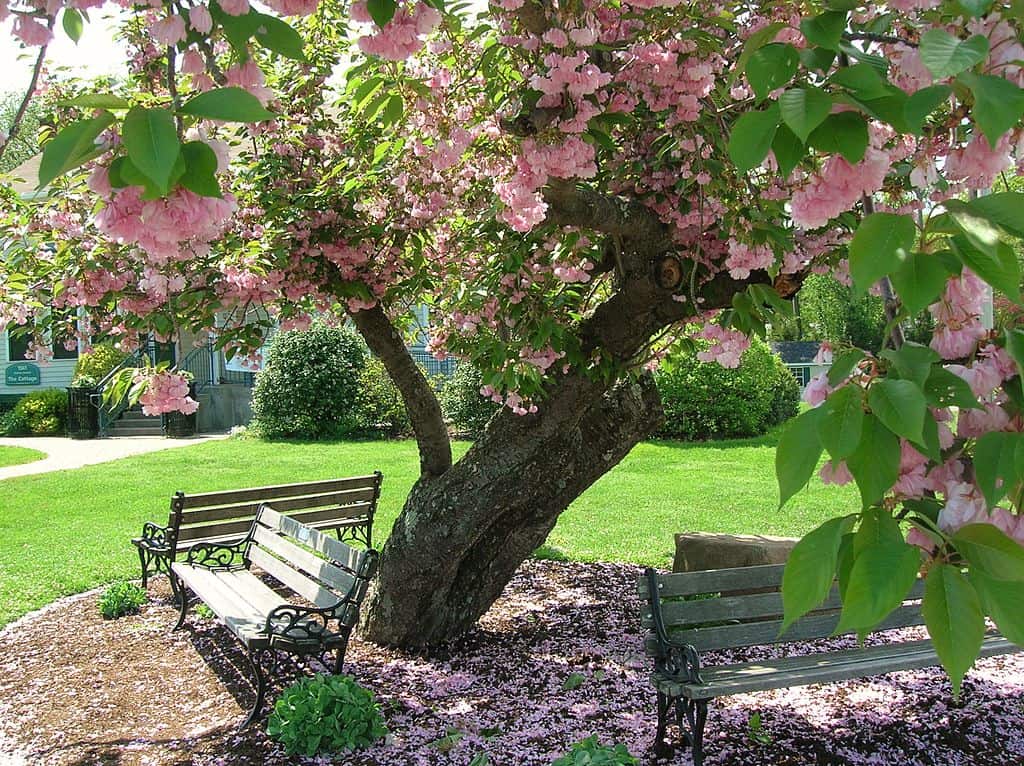 As one of the most-photographed places in the entire state of Connecticut, you could guess that Elizabeth Park is gorgeous. Established in the late 19th century with help from Hartford's own Frederick Law Olmsted (the landscape architect behind New York's Central Park and Boston's Emerald Necklace), Elizabeth Park's gardens, ponds, and bridges are reminiscent of an Impressionist painting. One of the most beautiful places to go in Hartford CT, you don't need to be an artist to appreciate its beauty.
Whether you're planning a picnic, taking a stroll, or admiring the gardens, the sublimity will delight you (not to mention your followers on social media!). Elizabeth Park is a true gem in Hartford's park system. Don't be surprised if you see a proposal or a wedding taking place!
Bushnell Park
Another of Hartford's natural spaces, Bushnell Park, is home to numerous iconic sites. The Soldiers and Sailors Memorial Arch, which spans Trinity Street, honors those Hartford soldiers who fought for the Union in the Civil War. Another site you won't want to miss is the Bushnell Park Carousel, a 100+ year-old operating ride. Visible from much of Bushnell Park's 37 acres is the beautiful Connecticut State Capitol building and its golden dome. Tours of the park, its trees, monuments, and more are typically held seasonally in this beautiful place in Hartford.

Hartford Marathon Foundation Events
If you like to run, fitting in a 5k (or watching one!) on your trip is a great way to explore Hartford on foot. The Hartford Marathon Foundation (HMF) hosts events around Connecticut each month. The Riverfront Scramble, a 5K race series held Saturday mornings throughout the summer, will take you along the Connecticut River and through the lovely Riverfront Park, and would definitely be one of the top 10 things to do in Hartford CT for runners. HMF has fun and festive seasonal races throughout the year, and the fun race shirts and medals will ensure you end your Hartford trip with a unique souvenir!
Lady Kate Cruises
Hartford is situated directly on the Connecticut River, a waterway that bisects New England from its tippity-top at the Canadian border all the way to Long Island sound. You won't see its entirety during a 60- or 90-minute river cruise, but the trips are just long enough that you'll feel transported far away. Lady Kate Cruises offers public and private seasonal trips up and down the Connecticut River. Specialty tours will allow you to enjoy the sights along the river in addition to brunch, lunch, or cocktails.
Local food, drinks, and goods to delight in
An important part of any trip is figuring out where to eat, drink, and shop like locals. There are countless spots to try out, and these are just a sampling of some of the best places in Hartford CT to sample the local goods.
Hartford Prints!
Hartford Prints! is the perfect place to find locally-made Connecticut goods. Located in downtown Hartford, this women-owned small business has bounds of inspired souvenirs that you'll actually use when you return home, including art, books, clothing, and so much more. Don't miss the "small state, big heart" line of products, which is so cute, you might just consider extending your visit to Hartford Connecticut.
The Jumping Frog
Take a leap and visit Hartford's favorite used books store, The Jumping Frog. Besides a sundry array of out-of-print books, the shop has an eclectic assortment of postcards, magazines, and other paper products. This cozy spot offers hours worth of browsing. Warning: You won't leave this Hartford shop empty-handed!
Story and Soil Coffee
Story and Soil Coffee is founded on the values of community and positivity. Oh, and it has transcendent coffee and baked goods, thanks to partnerships with local artisan producers. If you're in the Frog Hollow neighborhood later in the day and you're seeking a sweet pick-me-up, Story and Soil is neighbors with Capital Ice Cream; sounds like a pretty sweet Hartford CT experience.
Hog River Brewing
This family-run Hartford craft brewery is only a few years old, but it has already been nicknamed "Hartford's Living Room." When you visit, you'll see why. In addition to a bold array of craft beers, you'll find an inviting gathering space, tons of games, and even pop-up events year-round that'll make you want to linger. Located in a former rubber factory in the Parkside neighborhood of Hartford, it's just steps from other amusements, including Pine & Iron Axe Throwing; could be a fun Hartford date idea!

The First and Last Tavern
If you're looking for great Italian restaurant in Hartford, check out the Zagat-rated First and Last Tavern. This award-winning restaurant has been serving up fantastic Italian staples since 1936, so if you're looking for a place to eat in Hartford that knows what it's doing and does it well, check it out.
City Steam Brewery
This established brewpub is a Hartford staple. With a large upscale casual menu and a huge beer selection, there isn't likely to be any argument over where to go for dinner! If you like stand-up comedy and are looking for Hartford entertainment, be sure to get a ticket to the Brew HaHa Comedy Club, located downstairs from City Steam.
A place to lay your head
Here are just a few ideas to help you decide where to stay in Hartford:
The Goodwin Hotel
This boutique hotel is a chic choice without an exorbitant price. Centrally located in downtown Hartford, it offers a sophisticated stay in walking distance to many sites.
Click Here to Check Prices & Book!
Residence Inn
Reserve a stay in a classic room in this downtown Residence Inn by Marriott. Amenities include complimentary breakfast, plus an on-site cafe/bar.
Click Here to Check Prices & Book!
The Connecticut River Valley Inn
If you'd prefer a more elegant stay, consider booking a stay at the Connecticut River Valley Inn. Located just ten minutes from Hartford, in Glastonbury, your visit will be purely relaxing.
Click Here to Check Prices & Book!
Local Hartford CT events
There are several things to do Hartford CT is known for, including several annual events. There are so many, but here are a few of their most popular Hartford CT events!
Black-Eyed and Blues Fest
Black-Eyed and Blues Fest is the longest running free blues festival and happens at the end of July at the Bushnell Park Pavilion, so if a blues music festival and incredible eats (provided by Hartford's Black-Eyed Sally's Southern Kitchen and Bar) sounds appealing to you, this is a Hartford event you've got to put on the calendar!
First Night's Celebration
Bring in the New Year with First Night's Celebration, Hartford's alcohol-free New Year's celebration with art, music, food, and not just one, but two fireworks shows.
Greater Hartford Festival of Jazz
When it comes to musical Hartford entertainment, there's plenty of it! The Greater Hartford Festival of Jazz has three nights and two days of art, food, crafts, and you guessed it, jazz. Check the website for the July dates for this cool summer festival.
---
Read these next:
---