---
*Links in this article may be affiliate links, from which we may earn commission. See our
Privacy Policy
for full details.
---
Lined and dotted with coves, a harbor, ponds, Nantucket Sound, and the Atlantic Ocean, Chatham, Massachusetts is a community defined by its proximity to water. Its beaches offer great variety, some with calm and warm waters and others with colder and stronger currents, depending on which seaside site you select.
Besides the beach, there are countless activities to enjoy, whether you're seeking a serene escape or a more invigorating pursuit. This Outer Cape Community is situated on the "elbow" of Cape Cod; it's an excellent place to visit, either for the duration of your vacation or just for a daytrip. Start making an itinerary by choosing some or all of these can't-miss things to do in Chatham MA.
Enjoy the Sand, Sea, and Sights at Lighthouse Beach & Chatham Lighthouse
As a Cape Cod town, Chatham counts several beaches among its many charms. A short walk from downtown, Lighthouse Beach has the largest expanse of sand in town. Its eye-catching views include the lighthouse for which it's named, a sandbar, Monomoy Island, seals, and boats in the Atlantic Ocean beyond. The current can be very intense here and there are no lifeguards on duty, so use caution when swimming. If you decide to stay on land, you'll enjoy clean and soft sand for laying and walking upon.
Once you're done in the sand and sea, walk across the street to the classic lighthouse for a scene straight out of a postcard. The Chatham Lighthouse Station has been in operation since the early 1800s, and the current lighthouse has stood since the mid-1800s. Tours are offered on Wednesday, but even if you can't visit inside, the walk around this historic and scenic site is well worth a visit! As a bonus, Lighthouse Beach offers pristine views for catching sunrise or sunset! Consider walking or riding a bike here, as parking is very limited.
Experience an Oyster Harvest with a Chatham Shellfish Company Tour
For a story you'll be sharing for ages to come, book an oyster tour with Chatham Shellfish Company. Oyster farming is an important piece of the maritime community's culture, ecology, and economy. On a tour, you'll learn about the operation, then take a tour on an oyster barge, during which you'll have the opportunity to participate in the harvest.
Once you return to land, you'll get to enjoy some of your harvest at a private raw bar. The tour is scenic, educative, and interactive, leaving you with a new appreciation and loads of stories.
Take in the Views at Chatham Fish Pier and Fishermen's Monument
From the visitors balcony at Chatham Fish Pier, you can take in the sight of fishing vessels returning to port in Aunt Lydia's Cove, with Tern Island and the Atlantic Ocean as a backdrop. Arrive in the early afternoon for the most plentiful views from the scenic pier. Nearby, visit the Fishermen's monument, "The Provider," which symbolizes the importance of the sea to this maritime community and honors those who venture into it. Both sites are picture-perfect spots to snap a photo!
Spend a classy day at the Chatham Bars Inn
One of the chicest spots you'll find on Cape Cod is the Chatham Bars Inn. This century-plus old resort has gorgeous rooms, a spa, farm-to-table dining, hydrangea-rich gardens, and beachfront cabanas. You don't need to stay overnight to enjoy its ambience and hospitality either. Book a table and enjoy a cocktail on the veranda or order a meal at one of the property's several oceanview locations. Once you're done dining, walking along the garden paths, which overlook the water and are adorned with gorgeous flowers.
Get to know Chatham's Wild Side at Monomoy National Wildlife Refuge
Monomoy National Wildlife Refuge in Chatham is a preservation area of over 7000 acres, consisting of barrier islands and water maintained by the U.S. Fish and Wildlife Service. Although its purpose is to preserve wildlife and habitats, limited areas are open to the public for hiking and recreation.
Starting from the visitors center at Morris Island, take the one-mile Morris Island Trail. This breathtaking walk will take you through sand dunes, saltmarshes, beach, and forest. It is home to seals, migratory shorebirds, horseshoe crabs, wildflowers, seagrass, and more, making it the perfect walk for budding naturalists. Along the way, you'll have a chance to glimpse wildlife and plants, plus the ocean and vessels passing by.
Wilderness hiking is also possible on North Monomoy, South Monomoy, and Minimoy Islands, which are part of the national wildlife refuge, but access is only possible by boat.
Take an Excursion out on the Water
If you want to get closer to the Monomoy barrier islands adjacent to Chatham, try out a tour with Monomoy Island Excursions. While boating through Nantucket Sound and the Atlantic Ocean, you'll have a chance to see three lighthouses, countless seabirds, fish, seals, and possibly even whales or a shark. Besides wildlife, you'll pass other vessels large and small, and learn about Cape Cod history by your naturalist tour guide.
The high-speed catamaran seats 35 passengers, so you'll enjoy a small tour aboard a steady boat. Tours last about 1.5 hours, and run throughout the day, beginning in late April.
Relax All Day at Harding's Beach
Situated on a small peninsula between Nantucket Sound, Stage Harbor, and the Oyster Pond River, the waters of Harding's Beach are warm and much calmer than those on the eastern side of town. The beach is big, and it's the perfect place to set up and play beach games. Calm waters make for good swimming conditions and even sea kayaking. You can rent a kayak from nearby Chatham Kayak Company if you decide to voyage out onto the water. The beach is also a habitat for numerous seabirds, so don't forget to bring binoculars for a better look at what's hiding amongst the seagrasses!
Take a Hike and Explore Interior Chatham
The Chatham Conservation Foundation manages trails and natural areas across town. While Chatham's beaches could keep you outside all day, its woods will satisfy a yearning for more serene time in a different outdoor atmosphere. At just over a mile long, the Frost Fish Creek Trail is a well-defined path covering hilly terrain.
The entire preservation area spans over 90 acres of wooded and wetland environment (including the site of a former cranberry bog operation) and is home to hundreds of species of birds and mammals.
For those more interested in flora than fauna, a visit to Sylvan Gardens Conservation Area will pay off. Formerly a nursery, the conservation area still has cultivated gardens as well as woods, fields, and a pond overlook. With several trails, including an ADA-accessible path, over nearly ten acres, Sylvan Gardens is a beautiful place for a respite.
Take a Step Back in Time and Experience Historic Chatham
Aficionados of historic architecture and stories of days gone by will enjoy a visit to one of Chatham's numerous museums and historic sites. The Atwood House & Museum brings history to life through eleven collections featuring nautical art and artifacts. The original 1750s house illuminates everyday life in this maritime community in centuries past. The admission fee is low and the museum is open on a limited basis until June, when it is open Tuesday through Saturday.
Godfrey's Windmill, near downtown, is another site to visit if you're curious about coastal Cape Cod life in the past. The windmill was fully restored in 2012 and is open for tours on Mondays, Wednesdays, and Fridays from early July to early September. For an especially intriguing experience, try to make your visit coincide with one of the "Grinding Days" when the gristmill is in operation and corn grinding demonstrations take place.
Located in a restored train depot, the Chatham Railroad Museum offers exhibits and model trains to explore. The museum is open Tuesday through Saturday and admission is donation-based.
Atlantic White Shark Conservancy's Shark Center
While great white sharks may instill fear in you at first thought, a visit to the Shark Center at the Atlantic White Shark Conservancy (AWSC) will inspire awe and curiosity about these North Atlantic summer visitors. Exhibits, displays, and videos educate visitors about sharks and their role in the ecosystem. AWSC's research and conservation efforts are also shared, which will help visitors see beyond the creature's status as a fear-inducing predator and more about its important role.
If you're hoping for a chance to catch a glimpse of a great white shark, your best bet may just be on a trip with the AWSC. Reserve a ticket for an excursion or private tour during the summer and early fall months.
Where to Stay
Now that you've discovered the best things to do on Chatham Cape Cod, you'll need somewhere great to stay! We recommend Captain's House Inn. Read our full New England With Love review of the inn here.
---
You might also like:
---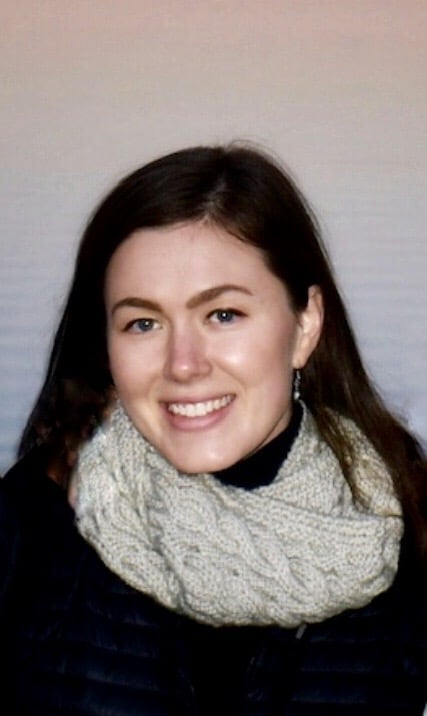 Mallory grew up in Connecticut, and after some time living in Ireland, Montana, and Virginia, she felt called back home to New England. She lives in Boston and writes about the intersection of urban living, outdoor adventure, and enjoying the simple things at SimpliCity Outside. Her favorite New England adventures involve hiking, finding ice cream shops, and exploring small towns.