When planning a trip to Cape Cod, Massachusetts, you've probably got beaches on the brain… and rightfully so! But there are more things to do on Cape Cod than just lounging on the beach!
If you've planning a trip to Cape Cod and want activities to complement your time in the sand and saltwater, we've got some ideas. With a plenitude of places to relax, adventure, dine, shop, and sight-see, you'll discover that Cape Cod has so much more than just its sandy shores to share!

Oh, and if you're looking for things to do on Cape Cod this weekend or what to do on the Cape today, be sure to check out this local Cape Cod events calendar to get the latest info on what to do on Cape Cod during your visit!
When is the Best Time to Visit Cape Cod?
We know, Cape Cod is a stellar summer vacation spot, but did you know that visiting the Cape in the fall has its own appeal? Not only does visiting Cape Cod in the shoulder season mean that you'll be battling less crowds and traffic everywhere you go, but you'll also find some pretty fantastic shoulder season rates on some of the best places to stay on the Cape! Summer might be the number one time to visit Cape Cod, but fall is a very, very close second!
Stay cool at the Ice Cream Sandwich
No trip to the beach is complete without a tasty frozen dairy treat. Ice Cream Sandwich, located in the Upper Cape town of Sandwich, will serve up just the treat to satisfy your taste buds after a day in the sun. Try an ice cream donut sandwich for a funky twist or stick with a classic by ordering a local flavor in a house-made waffle cone.
Go whale watching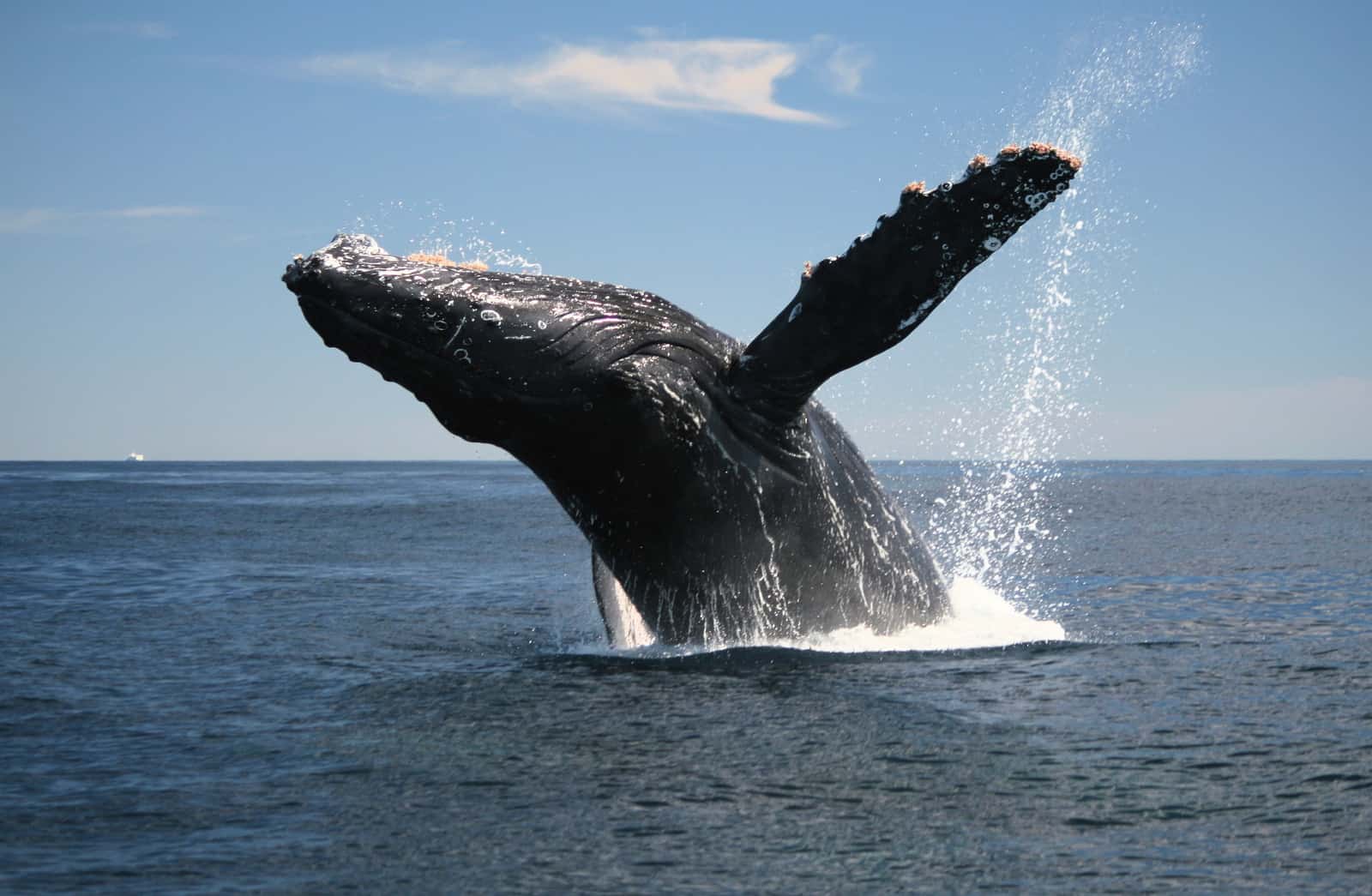 Whale watching is always one of the coolest Cape Cod experiences, and you've got some of the best whale watching options in Massachusetts right on the Cape!
Numerous tour operators based in Provincetown offer boat rides out to Stellwagen Bank, a National Marine Estuary just north of Provincetown where whales can often be found feeding. Common sightings include humpback and finback whales, in addition to dolphins and seals. Being out on the water is a must do Cape Cod thing and is a beautiful and awe-inspiring way to experience this special preserve, get a chance to spy whales up close, and take in a new perspective of the Cape. This is a great activity if you're looking for Cape Cod things to do with kids!

Check out the best options here for whale watching in Cape Cod.
Find the perfect fit at Cuffy's
Are you the kind of traveler who commemorates a trip by adding something to your wardrobe? Well, on Cape Cod, look no further than Cuffy's! Open since 1980, this institution has a wide array of staples to add to your closet- from preppy crewneck sweatshirts to classic tee-shirts and much, much more. Located in West Dennis, you're sure to find the perfect fit.
Admire picturesque lighthouses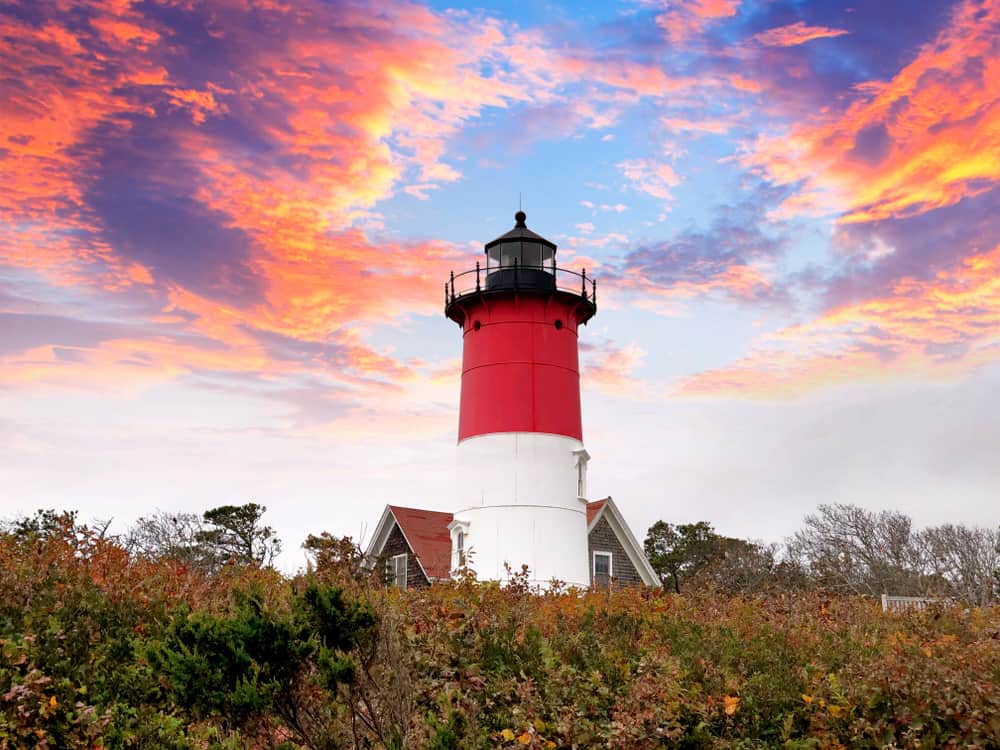 All up and down the coast, Cape Cod lighthouses dot the beachscape. There's hardly a better place than beside a lighthouse to take a photo to remember your trip! Besides their beauty, many lighthouses offer interpretive signage or visitor centers where tourists can learn about their historic and modern safety significance. A few especially spectacular ones to check out are Nauset Light, Highland Light, The Three Sisters Lighthouses, and Race Point Lighthouse; if you're looking to tour Cape Cod, be sure to add these to your list!

Read Next: The 8 Best Massachusetts Lighthouses to Visit and Photograph
Take a tour and try a glass of Cape Cod Beer
This family- and dog-friendly brewery is massive, and its array of classic beers will surely please all 21+ members of your group. Take a tour, watch a presentation about the beer-making process, and sample classic and seasonal brews. With an enormous selection of beverages on tap plus a pop-up kitchen and food trucks, your taste buds will have a lot to savor at Cape Cod Beer. If you're looking for things to do on Cape Cod for adults, weekly events occur all year long, so check the schedule for entertainment and dining options!
Take a spin on the Cape Cod Rail Trail
Feeling active? Take a spin on the Cape Cod Rail Trail! This 22-mile long paved, off-road pathway connects the towns of Dennis and Wellfleet via four other towns. On this Cape Cod bike trail, you'll traverse through quaint oceanside towns, state forest land, and of course, a few beaches. Since it's a former railroad, the path stays flat and is an enjoyable ride for cyclists of any experience level. Bike rentals are available at shops all along the Cape, so strap on your helmet and get ready to ride.
Play a round of minigolf
With mini golf destinations throughout the Cape, it won't be difficult to find a spot to grab a club and have a friendly competition, whether you play par or it takes a few extra strokes for your golf ball to find its destination. Enjoy a round at the classic Pirate's Cove, located in South Yarmouth, or putt a round at Susan's Garden Minigolf in Dennisport. PS: This would be an especially fun thing to do when visiting Cape Cod with kids and is one of the top family activities in Cape Cod!

Have fun in PTown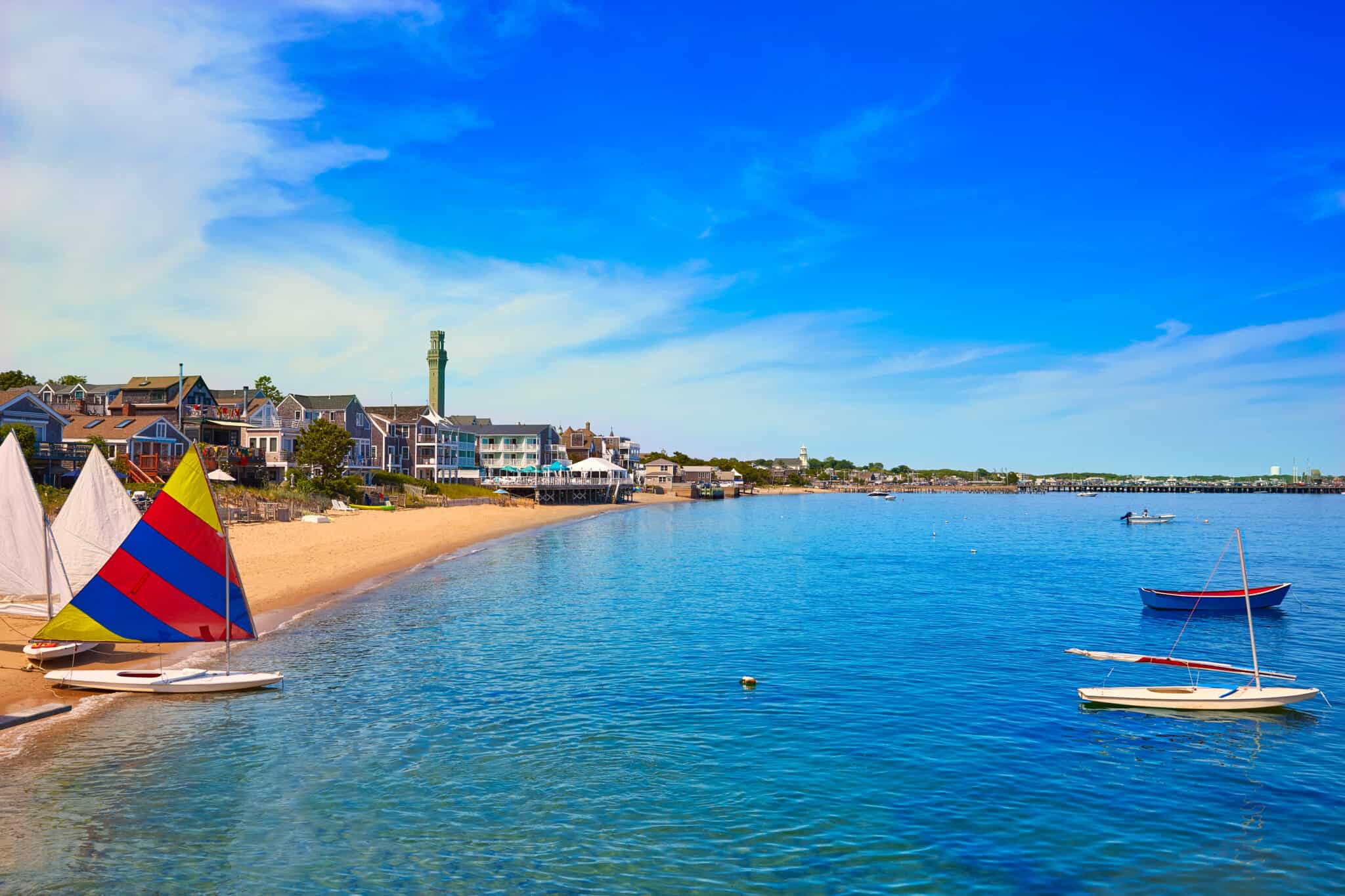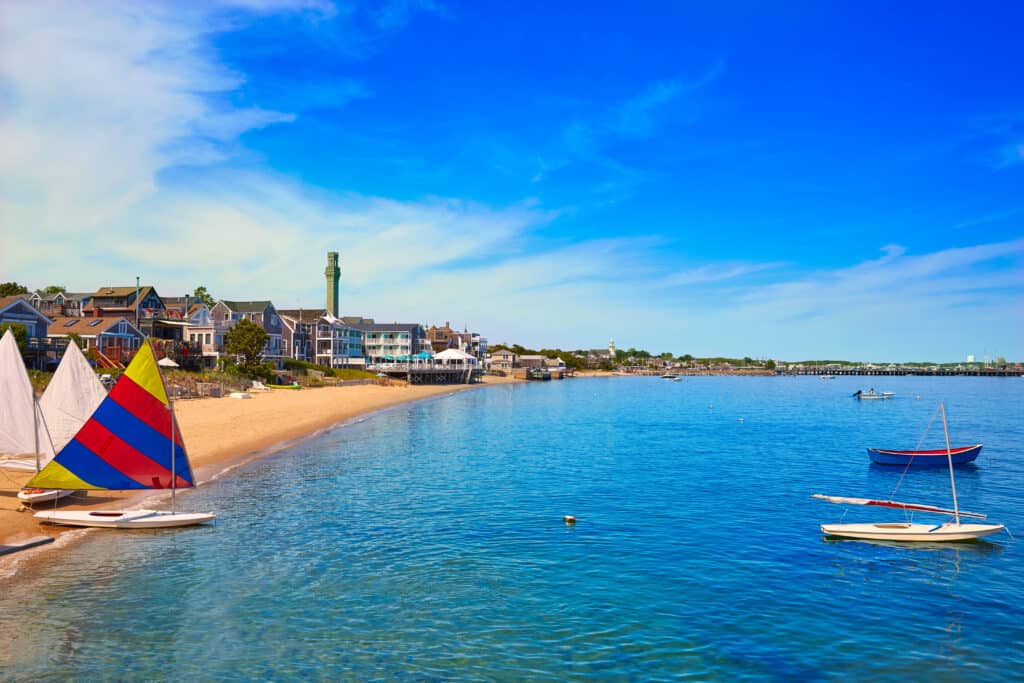 Provincetown is a beacon at the very top of Cape Cod. This haven is filled with artists, LGBTQIA-owned shops and businesses, miles of beachfront, culinary delights, history, and culture. There is no shortage of activities in PTown, so visit a lighthouse or a monument, grab a bite at one of its phenomenal restaurants, hop on a boat tour, and enjoy the day!
Spend a classy day at the Chatham Bars Inn
One of the classiest spots you'll find on Cape Cod is the Chatham Bars Inn. This century-plus old resort boasts gorgeous rooms, gracious hospitality, farm-to-table dining, hydrangea-rich gardens, and beachfront cabanas. You don't need to stay overnight to enjoy its ambience either. Book a table and enjoy a cocktail on the veranda or a meal at one of the property's oceanview locations.
Click Here to Check Prices & Book!
Be mesmerized by bioluminescence in Sandwich
Bioluminescence, the natural occurrence where a living organism creates light, is nothing less than magical. If you're mesmerized by fireflies, you won't want to miss the plankton put on a show in Cape Cod's waters. The phenomenon occurs in different places across the Cape, from the Sandwich salt marshes to Wellfleet, making these some of the most unique places to explore on Cape Cod. Of course, you'll have to be a night owl to see the light, since it's only visible after dark, so put this on the list of cool things to do in Cape Cod at night!

Spy seals on the Atlantic seaboard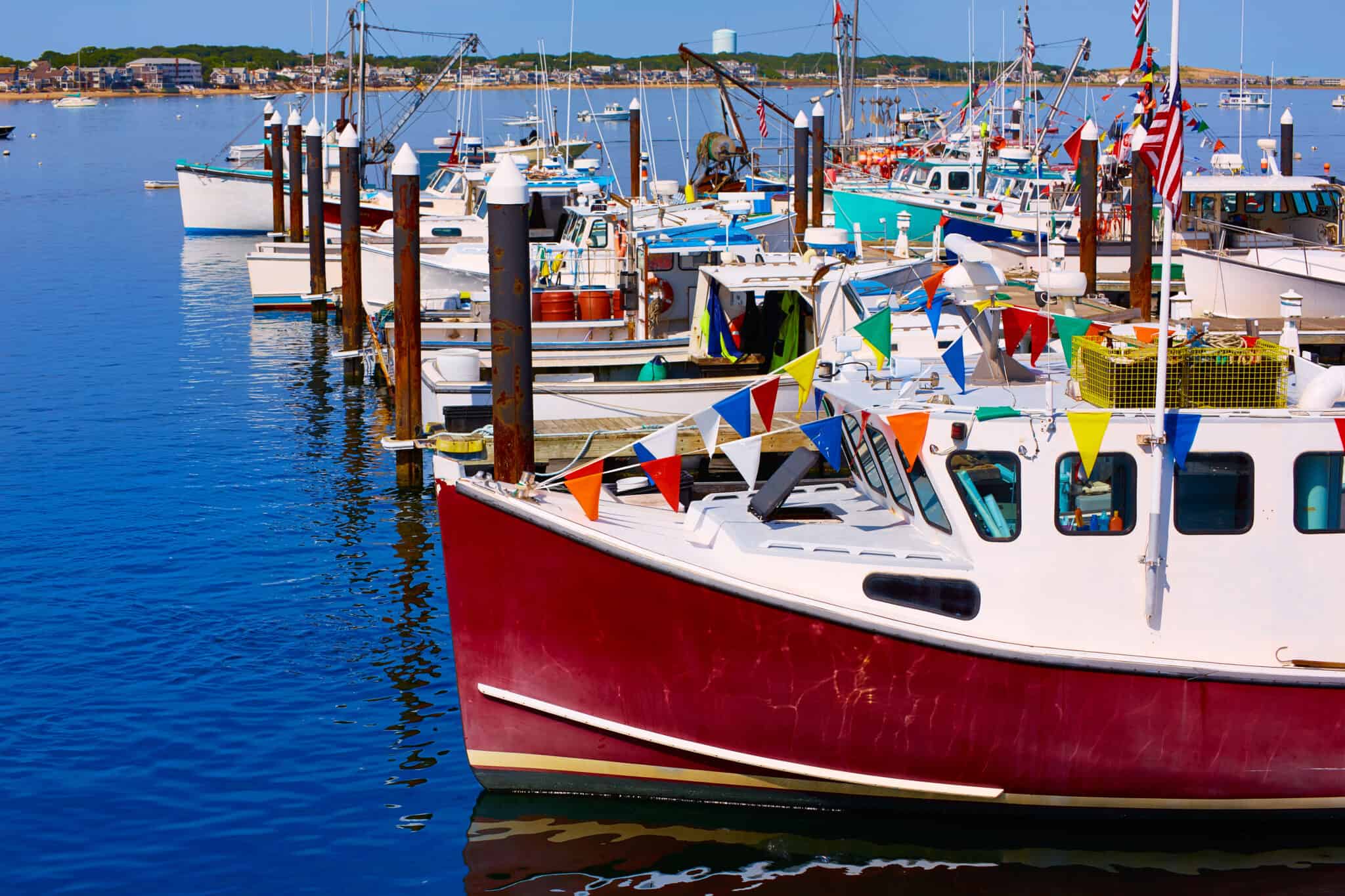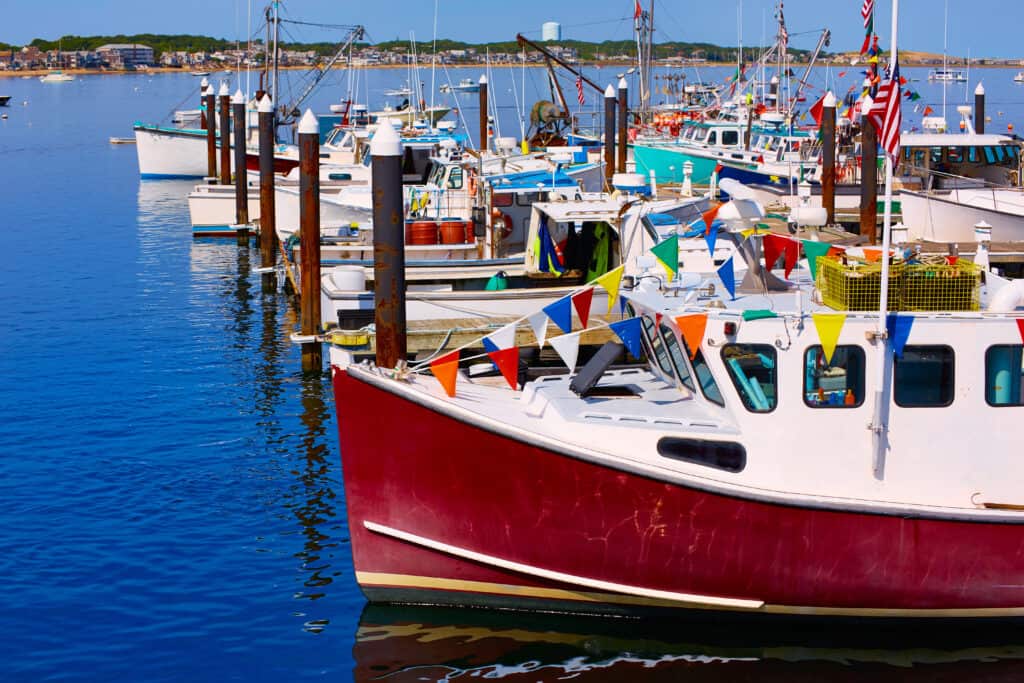 At beaches all along the Atlantic coast of Cape Cod, it's possible to see Harbor Seals or Gray Seals swimming about. A few hotspots where you're almost guaranteed to see them swimming playfully or lounging on a sandbar are Head of the Meadow Beach, Nauset Beach, and Coast Guard Beach. Be careful in the water and pay attention to signage, as the presence of seals sometimes attracts sharks.

See a movie or two under the stars at the Wellfleet Drive-In
Looking for cute Cape Cod date ideas? Catch a double-feature at this classic drive-in theatre in Wellfleet, which has been open since 1957. Complete with a snack bar, dairy bar, and Minigolf, there's a lot to enjoy even before the main event at one of the most fun places Cape Cod has. If you're into funky finds, return on weekends, when the drive-in transforms into a flea market chock full of antiques, artisan goods, and vintage finds.

Sip and linger at Truro Vineyards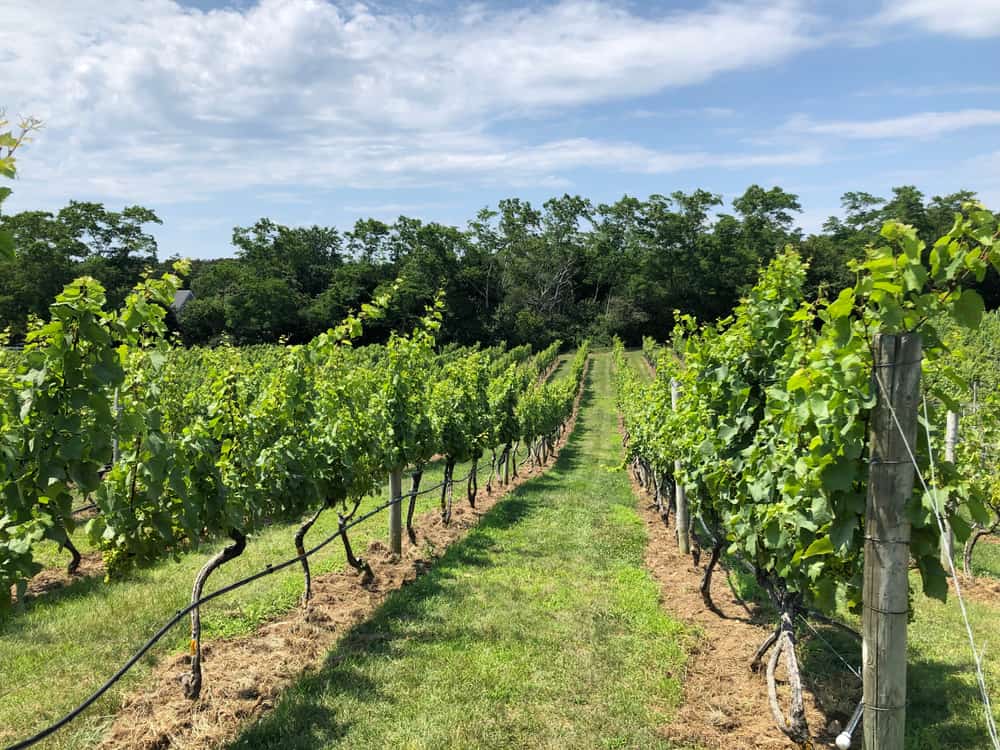 Looking for things to do in Truro MA? This Outer Cape destination is divine, and is on our list of the best wineries in New England. Stop by the 19th century farmhouse tasting room and linger a while on the rolling lawn. Tours, tastings, and food truck offerings are available, making a visit to Truro Vineyards a getaway within a getaway. Be sure to bring home one of the iconic lighthouse-shaped bottles of wine to make your vacation last just a little bit longer.

Satiate your sweet tooth at ScottCakes
When in Provincetown, head to ScottCakes for a sweet treat! When you arrive at this very pink shop, you won't have to worry about deciding what to get because there are just two choices: classic vanilla with buttercream frosting and mini vanilla with buttercream frosting. Yep, it's that simple! The menu doesn't need to be big because these cupcakes are that good.
Step into the world of the Kennedys for a day
JFK and the rest of the Kennedy crew spent a lot of time on Cape Cod. In Hyannis Port, where the family summered, a museum is dedicated to showcasing JFK's life and family, his contributions to society, and his connections to Cape Cod. The museum is more than just a historical assemblage; it is deeply personal in its approach to sharing the Kennedy family's story. The exhibits feature memorabilia, family heirlooms, photographs, and videos that may just inspire a sense of civic pride in you, so if you're looking for things to do near Hyannis, add this one to the list.

Get in touch with your wild side at a state park
While Cape Cod is unquestionably best known for its beaches, a visit to sandy shores isn't the only way to get your outdoors on while down the Cape. Shawme Crowell State Forest in Sandwich offers 15 miles of trails and nearly 300 camping sites. It's the perfect place to stay if you plan to visit the beaches of Buzzards Bay.
Located in Brewster, Nickerson State Park is an expansive outdoor playground, with over 400 campsites, plus trails and ponds to explore and immediate access to the Cape Cod Rail Trail. Along the shores of Mashpee and Falmouth, the Waquoit Bay National Estuarine Reserve is a protected area on Nantucket Sound where researchers study aquatic life and their habitats. If you're looking for things to do near Mashpee MA, the reserve also has public programming and outdoor amenities that will suit many interests, including swimming, boating, fishing, hiking, birding, and more!
Celebrate any season at the Christmas Tree Shop
Although the Christmas Tree Shop can now be found in twenty states, its best stores are the local ones. You'll find seasonal decor, a vast snack collection, and home goods, plus beach staples like towels, umbrellas, and sunscreen. This is a great spot to pick up some inexpensive souvenirs or to stock up your vacation rental's pantry. With locations all around the Cape, it'll be easy to fit in a trip no matter where you're staying.
Head to Seafood Sam's for fresh and local ocean fare
Don't miss out on a chance to have the tastiest, freshest food around! Seafood Sam's is a Cape Cod staple and is one of the best places to eat on the Cape. In business since 1974, it has two locations in Falmouth and Sandwich. Its expansive menu includes over 100 items, with options that will fill you up and satisfy even picky eaters. Outdoor seating at the Sandwich location affords views of the nearby Cape Cod Canal and the Cape Cod Canal Path, just the place for a post-lunch walk.
Gaze upon brilliant hydrangeas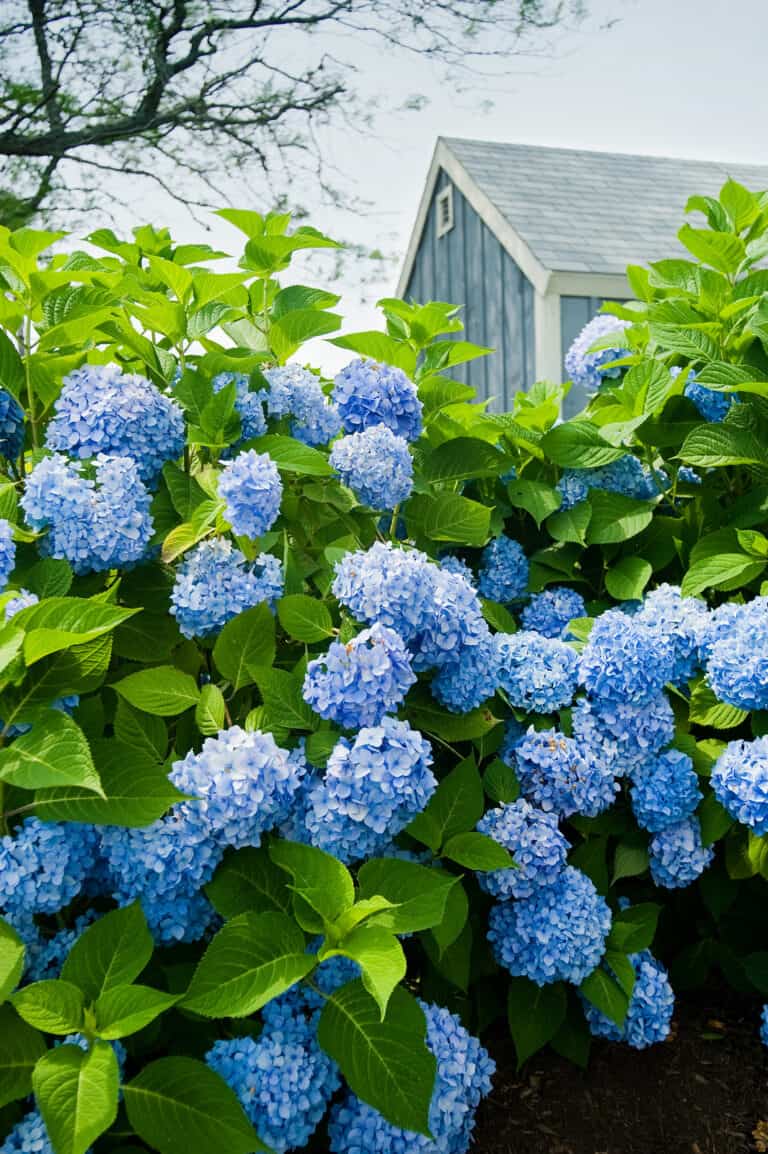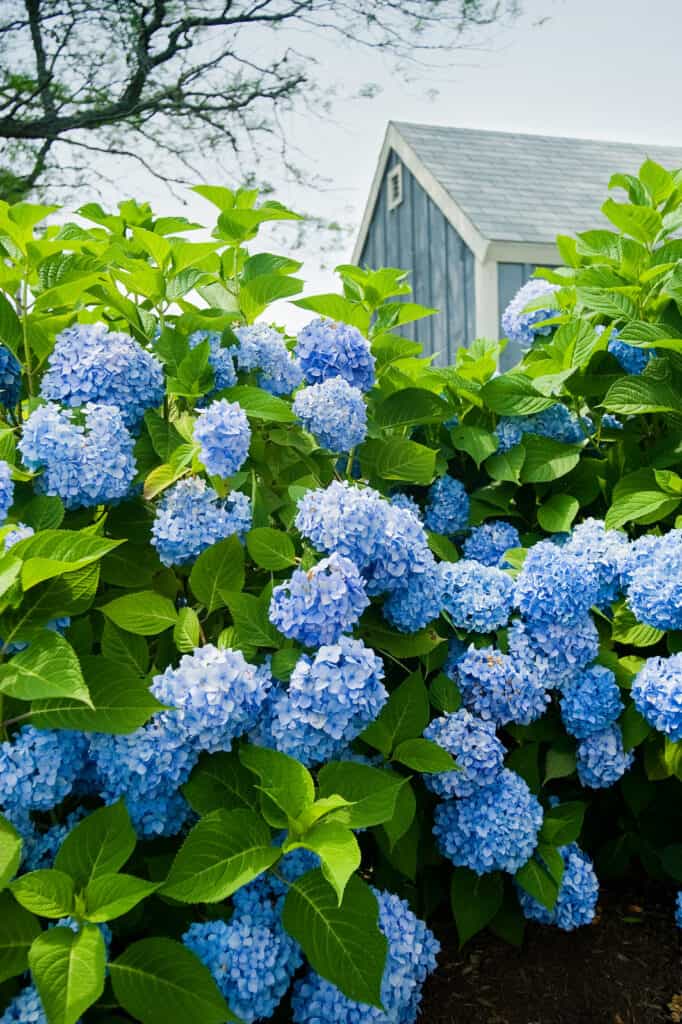 The Cape Cod Hydrangea Festival is a ten-day-long event that takes place in July all across Cape Cod. These flowers, which range the rainbow in color, have a substantial blooming season, but there's no doubt that they are at their peak in the height of summer. This festival offers opportunities for attendees to go on private garden tours, participate in workshops and lectures, observe art inspired by these floral sensations, and more! Even if you can't attend the festival, hydrangeas are ubiquitous across the region in the summertime, so your eyes will be delighted when you find them; just a part of the charm of a Cape Cod summer!

Kayak the day away
Rent a kayak or paddleboard at Cape Cod Kayak in Bourne and get ready for a day on the water. Both individual and double kayaks are available, in addition to stand up paddleboards, so whether you prefer to paddle or SUP, there's something for you here. Cape Cod Kayak also offers guided Cape Cod kayaking tours in the warmer months, so you can feel at ease out on the waters with expert guides leading the way; getting out on the water is always one of the top Cape Cod things to do!

Head to Hole in One for donut heaven
This donut shop is so much more than just a place to grab a bite. With locations in Eastham and Orleans, each with a unique menu, you're sure to find a savory or sweet bite that will please the palate. Hole in One's hand-cut donuts are the real star of the show. These classic, fresh pastries are just what you'll want to order when your sweet tooth is calling, and really, Cape Cod vacations are the perfect time to answer that call!

Experience the eclectic with a trip to the Heritage Museums & Gardens
A visit to the Heritage Museums & Gardens opens up a world of discovery. Its acre upon acre of manicured gardens offer contemplative space for admiring horticulture and stretching your legs. The antique automobile collection will woo you with its whimsical early-twentieth century sets of wheels. Other wonders that this Sandwich Cape Cod gem has to offer include an historic carousel, miles of nature trails, and a treetop adventure park.
Learn a thing or two at the Cape Cod Museum of Natural History
The Cape Cod Museum of Natural History gives visitors a chance to learn about the ecological and historic significance of the eastern arm of Massachusetts. For a small museum, it covers a lot of topics; exhibits feature archaeology, native peoples, and birds, among other important elements of the history of Cape Cod, so there really is something for everyone. This Cape Cod museum also stewards over 400 acres of conservation land, on which there are trails that visitors can take to experience the landscape of the region up close.
Walk in a cranberry bog
Heading to a cranberry bog may sound like a strange choice, but it makes for a ton of fun as a fall activity, and cranberry bogs are a lot less crowded than most apple orchards in Massachusetts this time of year! Farms across the Cape offer tours, educational programming, and gift shops selling every kind of cranberry-infused good imaginable. Learn about the cranberry harvest, the significance of cranberries to the people of Massachusetts historically and currently, and head home with some unique stories.
Crunch into a Cape Cod potato chip
Cape Cod Chips is located in Hyannis, Mass. As soon as you get close to the factory, your olfactory senses will know it! Tours are offered year-round, and visitors can see and learn about the entire chip-making process, from potato to consumption. The best part? At the end, all visitors get to leave with a bag of the kettle-cooked, crunchy, crispy snacks.
Enjoy a Cape Cod Lobster Roll
Obviously one of the top things to do in Cape Cod will always be to sample the incredible seafood available all around the Cape, but if you're looking for that most quintessentially New England seafood delicacy, the lobster roll, ooooooh are you in luck! There are so many fantastic places to eat on Cape Cod, and so many places that serve up a wicked tasty lobster roll… you're going to have a blast trying them out!
Read Next: Where to Find the Best Lobster Roll in Cape Cod | 15 Top Spots for the Best Lobster Roll in Massachusetts in 2023
Have a Cape Cod Romantic Getaway
Whether you're looking at Cape Cod hotels, vacation rentals, or something in between, there are so many great places to stay all around the Cape that would be perfect for a romantic Cape Cod vacation! If you'd like to check out this review for The Captain's House Inn, you'll see when it comes to charming and romantic places to stay, Cape Cod really does this very, very well!
Click Here to Check Prices & Book!
---
You might also like to check out:
---