---
*Links in this article may be affiliate links, from which we may earn commission. See our
Privacy Policy
for full details.
---
Nantucket is one of the premier summer vacation destinations in New England, America's East Coast. There are so many fun things to do in Nantucket (and throughout New England) for couples, families, or solo travelers.
Nantucket is a small island off the coast of Cape Cod – Massachusetts' peninsula. You can get to Nantucket by ferry from two Cape Cod Ports, Hyannis, and East Falmouth. The ferry from Cape Cod is a short 1-hour journey. Although, you can also ferry from New York and New Jersey. However, these ferry rides can take over 8 hours.
If you aren't local, the easiest way to get to Nantucket is to fly into the Nantucket airport or the Boston airport. If you fly into Boston, you'll have to drive to Cape Cod and then take the ferry. Otherwise, there are direct flights to Nantucket, but they are more costly.
The best time to visit Nantucket is May through September, but especially summertime. In the winter, many restaurants and shops close in Nantucket. It's not a year-round destination. Peak temperatures will hit in July and August (perfect for swimming), but it may also be somewhat muggy. Nantucket's nickname is 'Grey Lady,' since the island is often overcast with clouds and fog.
Nantucket is an awesome destination for active travelers, you'll find no shortage of biking, swimming, and off-roading opportunities. It's also a perfect place for refined luxury travelers with numerous high-end boutique hotels, fine-dining establishments, and designer shops.
Nantucket is great for families, as children will love to go whale-watching, lighthouse exploring, and play on the beach. No matter what kind of experience you are looking for, you can find it in Nantucket!
During the summertime, Nantucket is one of the most beautiful places in America. Picture ornate landscaping, roses in full bloom, and quaint weathered-grey cottages overlooking the ocean.
Nantucket is an awesome place to enjoy the Atlantic Ocean, eat fresh lobster, and learn more about early American history. Read on to discover the best things to do in Nantucket. Click here to view the attractions of Nantucket mapped.
Whale Watching
The WWF has listed Massachusetts as one of the '10 best spots to go whale watching in the world.'
Whales are some of the most incredible creatures on earth. Off of the coast of Nantucket, you can spot Humpback, Minke, and Finback Whales (also, dolphins, whales, and sharks!).
Humpback whales are known for their beautiful singing which is especially prominent during mating season. Each humpback whale is unique, like a human fingerprint, researchers have started to catalog them. Humpback whales can live up to 50 years, although some researchers suggest they may live as long as 80 years!
Finback Whales are also pretty cool! They are the second-largest animal on the planet (second only to the Blue Whale). They are also some of the fastest known whale species, clocked at speeds of 30 miles per hour! They can also live to the age of over 80 years.
The best time to see whales off the coast of Nantucket is April through October. These whales are migrating north to warmer waters to feed on mackerel and krill.
Shearwater Excursions is a popular tour company that takes visitors to whale grounds. This is a local family-run business that prides itself on sustainable eco-tourism. It takes about 90 minutes sailing to get to whale grounds, and then you'll have plenty of time to look out for them. Most tour groups see 30-60 wales on each trip!
Explore Lighthouses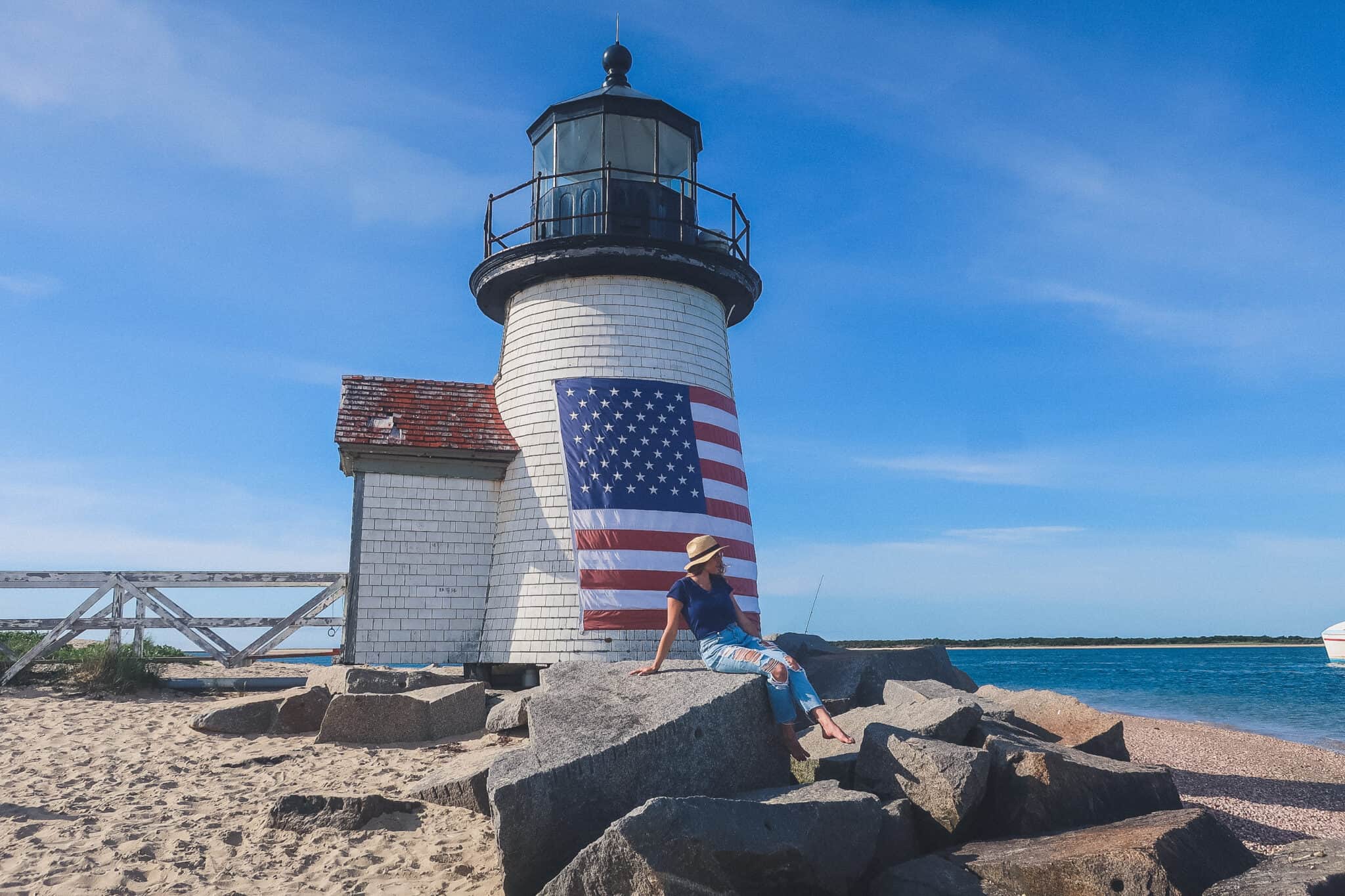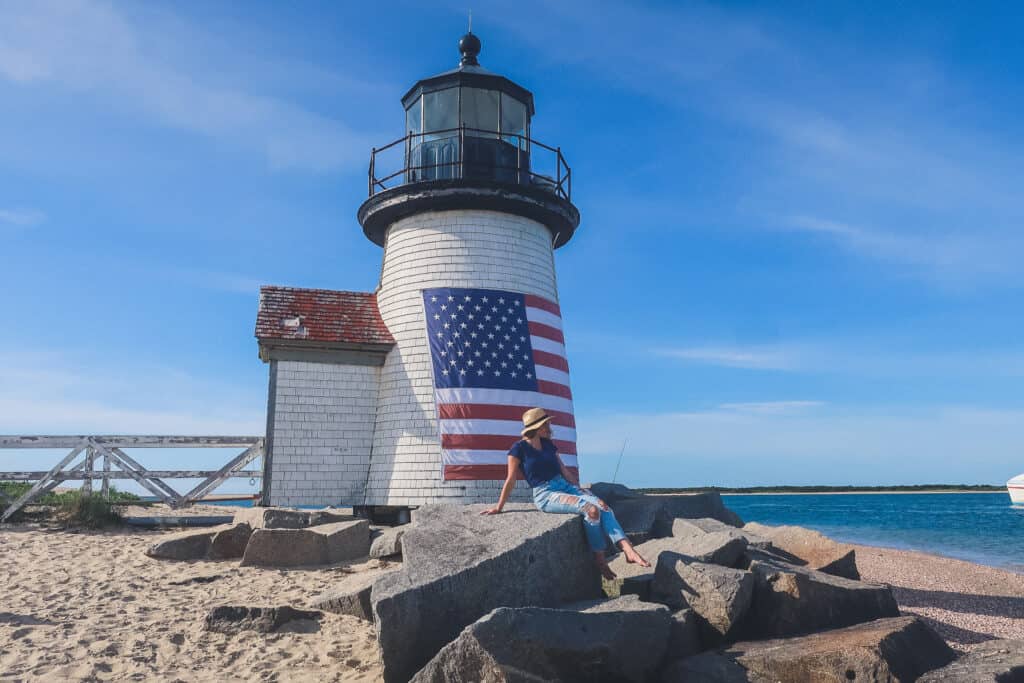 When you picture New England, a lighthouse likely comes to mind. There are several unique lighthouses to discover in Nantucket. Lighthouses were important navigational aids for approaching ships. The shifting topography around Nantucket has been known to have shipwrecked over 700 vessels in recorded history.
The Brant Point Lighthouse is one of the most popular lighthouses in Nantucket. It's located just outside of downtown, so it's very easy to get to. If you sail to Nantucket by ferry, you'll likely spot it on your journey.
Brant Point Light was first constructed in 1746. It's America's second oldest lighthouse! It's also considered the shortest lighthouse on New England shores, standing at 26 ft high. Brant Point Light has made the registrar of National Historic Places.
Sankaty Light is another popular place to visit. It's located in the town of Sconset, 15 minutes driving from downtown Nantucket. This lighthouse was built in 1850 and has never been replaced. The surrounding area offers beautiful views of the island Moores and the Atlantic Ocean. Visitors can take a tour and climb to the top!
Another lighthouse worth mentioning is the Great Point Light. This remote, elusive, lighthouse is located within the Coskata-Coatue Wildlife Reserve past the famous Wauwinet Resort (one of the top hotels in New England). It is only accessible with a high clearance vehicle and special permits. Or, you can elect to hike 7 miles through the sand to get there.
The Great Point Light was first built in 1784 but has since then been replaced by sturdier versions.
Have a beachside cocktail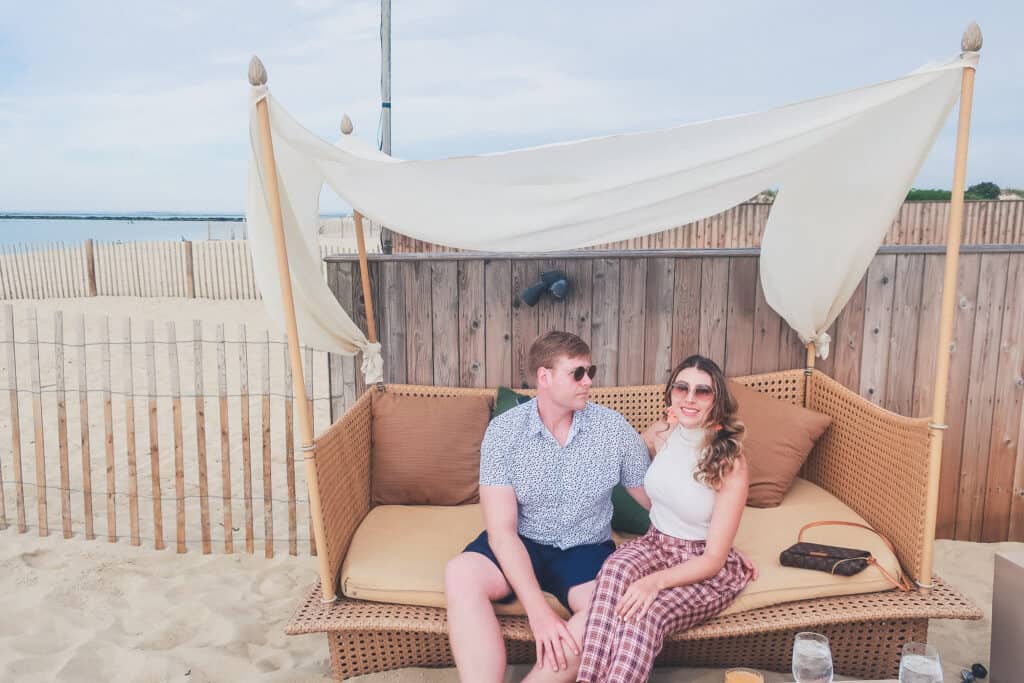 If you're looking for rest and relaxation, you can certainly find it on the island of Nantucket. One of the best places to unwind on the beach is Galley Beach. Galley Beach offers relaxed boho-chic tables in the sand for beachgoers as well as more formal indoor placements.
Galley Beach is the perfect place to enjoy a beachside cocktail. Nearby, you'll find the stunning Steps Beach and Jetties Beach. These are popular places to sunbathe, enjoy water sports, or get in the water.
Galley Beach is one of the most iconic restaurants on the island. It's been a staple on Nantucket since the 1920s. Originally a clam shack, this present-day family-owned establishment has been named 'one of the best places to get married on the east coast' by Oprah. It's also been recognized in Vanity Fair, Bon Appetite, Travel and Leisure, and the Wallstreet Journal.
Galley Beach boasts a 5,000 bottle wine cellar, and they pride themselves on serving only the freshest ingredients. Presidents have visited this place, and it's been mentioned in several written works. Experience the glamorous design, top-notch service, and fabulous food for yourself.
Shop 'till you drop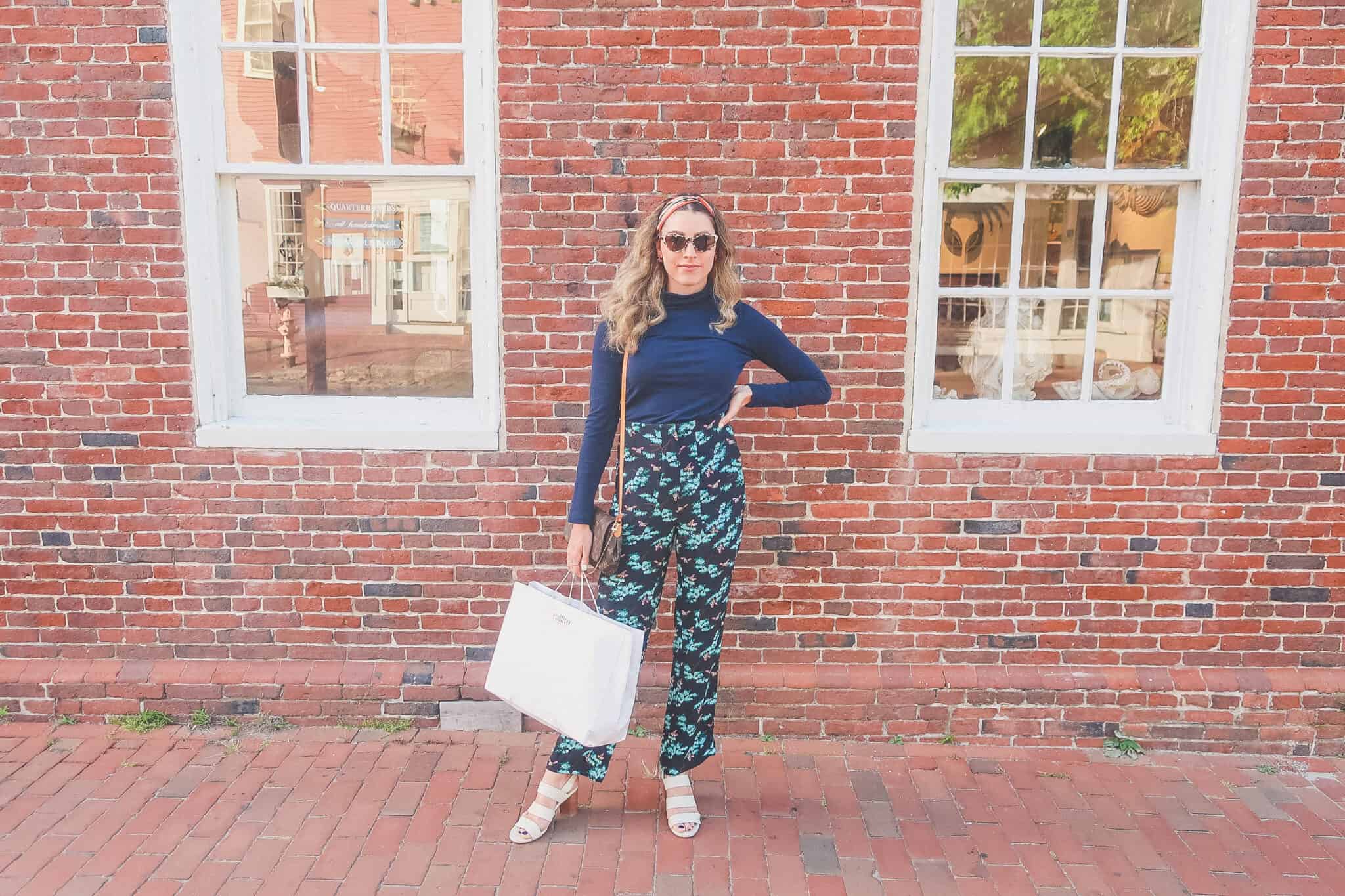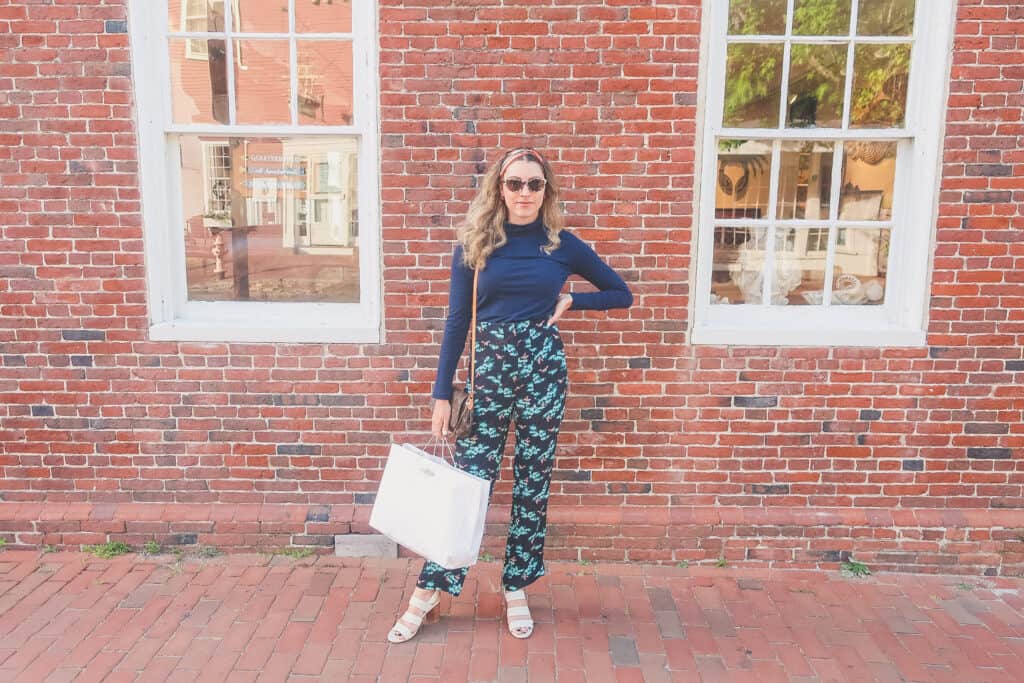 Downtown Nantucket has a healthy selection of mouthwatering stores and boutiques to satisfy even the seasoned shopper. There are the classics like Ralph Lauren, but also local treasures like Murray's Toggery Shop.
Hepburn is full of cute jewelry and unique gift items. The best places to shop for clothing and accessories include Faherty Brand, Crane & Lion, and Gypsy. Milly and Grace is a great find for housewares. Lemon & Line is our top pick for jewelry.
Stop by L'Ile De France-French General to pick out the perfect bottle of wine for your evening staying in. Next, head to Ambrosia Chocolate for an aphrodisiac.
Learn about Colonial History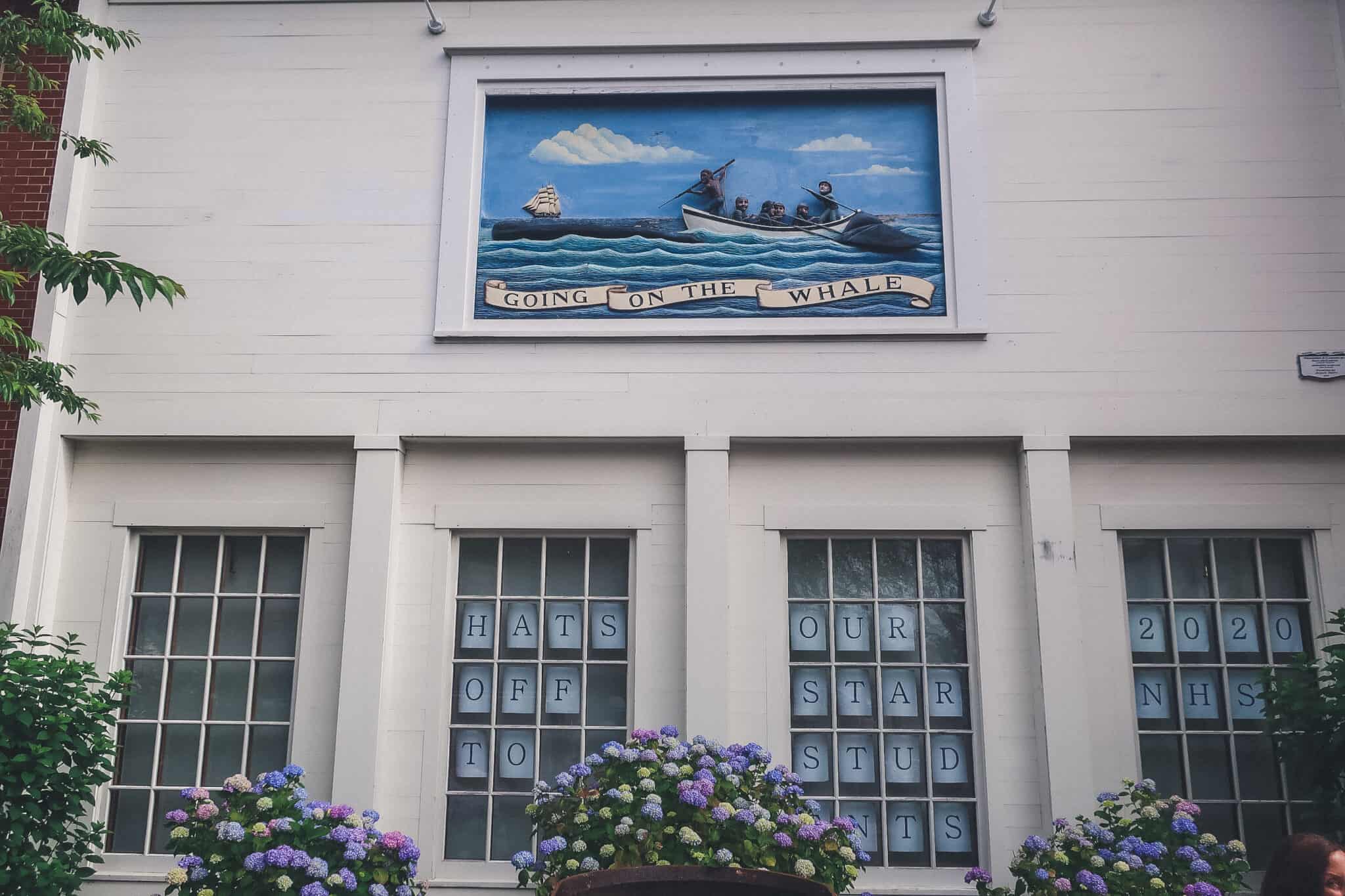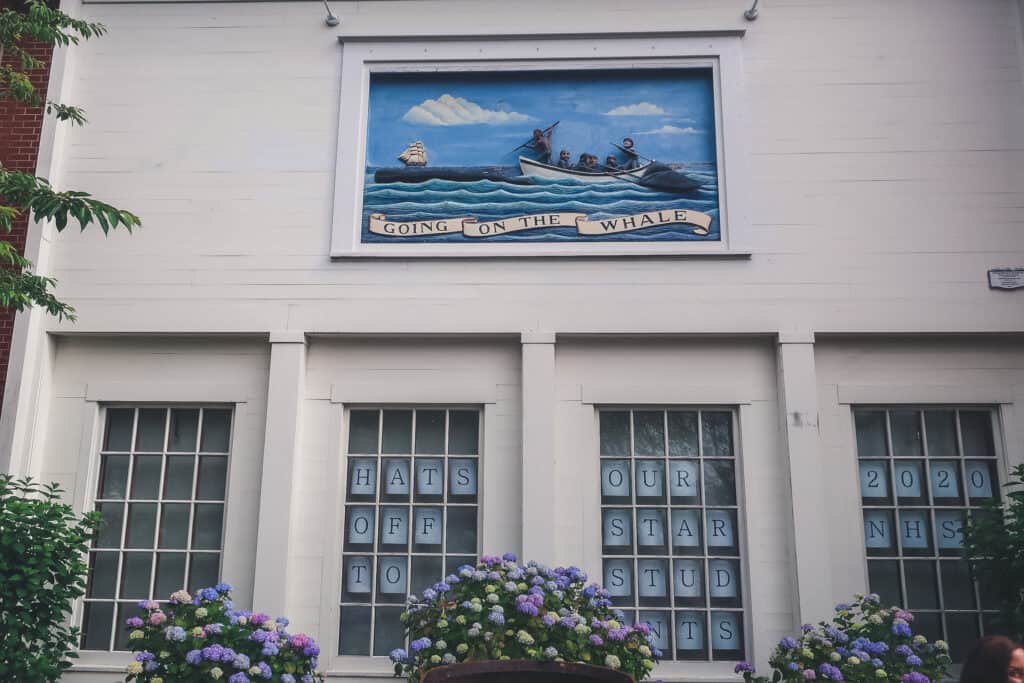 Nantucket is a great place to learn more about Colonial America and post-Colonial America. The first town ever established on the island was called Sherburne, this was in the early 17th Century. It wasn't until 1795 that the town was renamed Nantucket.
Early Nantucket settlers were sheepherders and farmers. Starting in the early 18th Century, whaling became popular and lucrative. Eventually, it became the foundation of the island's economy. You can learn more about the whaling trade in Nantucket's Whaling Museum. It's located downtown.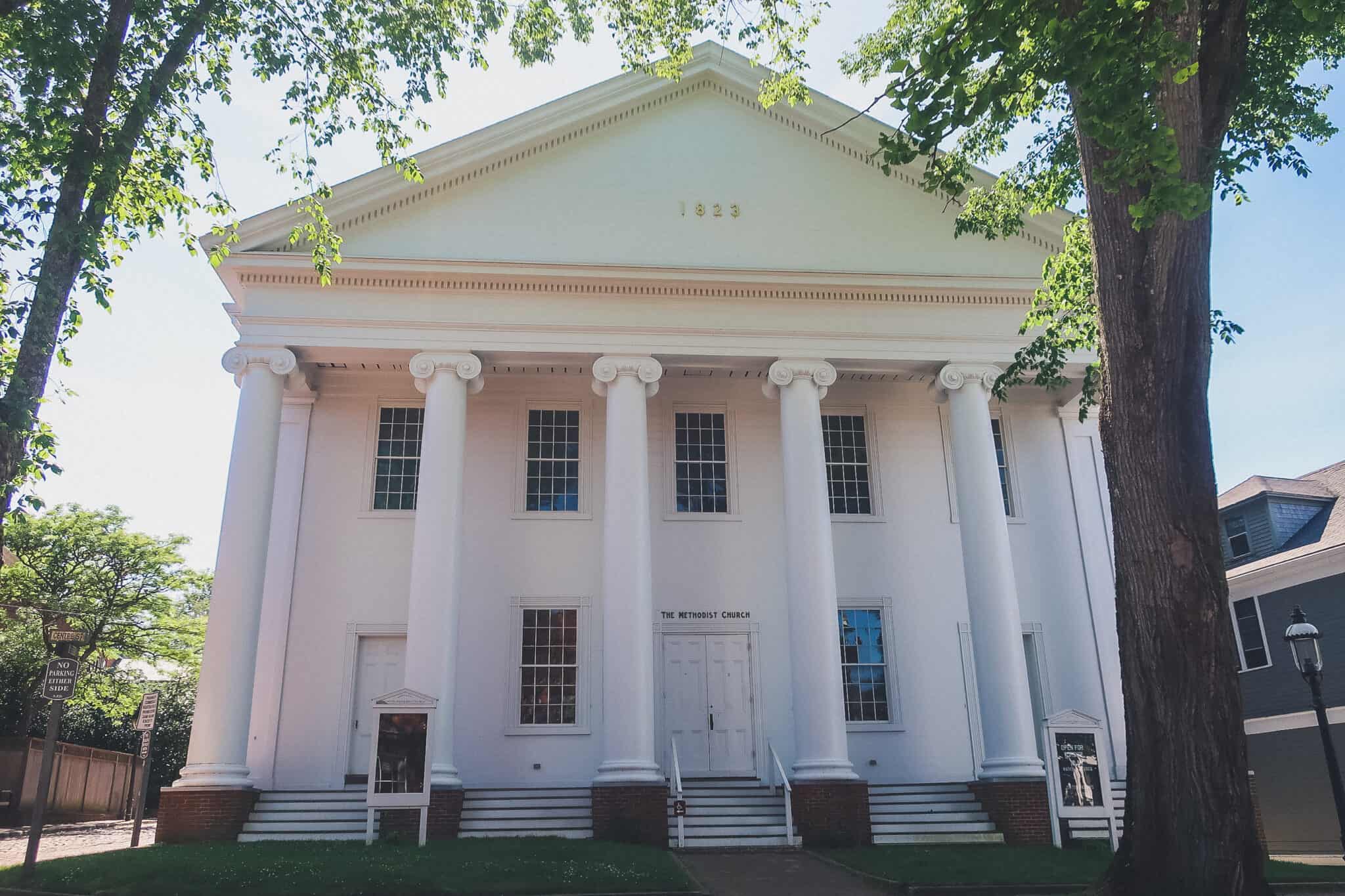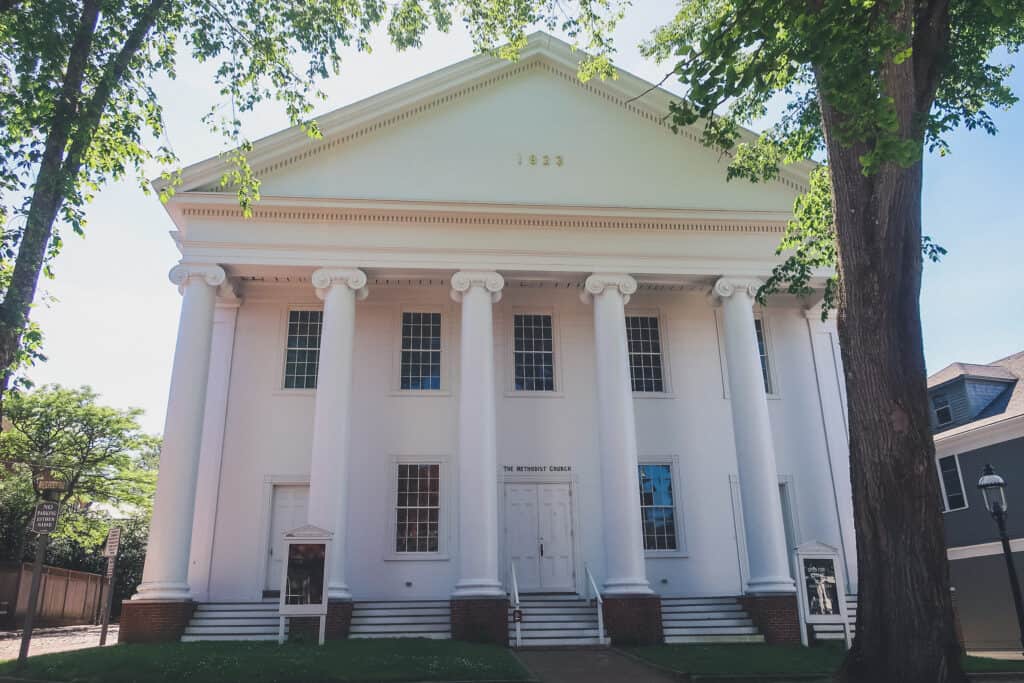 The Hadwen House is another unique historic property to explore. The Hadwen House appears very presidential in all white with its Greek-revival style columns. It was built in the mid-19th Century for a wealthy whale merchant. The original furnishings are exquisite. Walkthrough and you'll feel like you've been transported back into the mid-19th Century.
Other historic places on Nantucket include the Oldest House and the Old Mill. The Oldest House is located at 16 Sunset Hill. Originally built in the 17th Century, it is the longest surviving structure on Nantucket. The Old Mill was built in 1746 and it is the oldest functional mill in America.
Bike Ride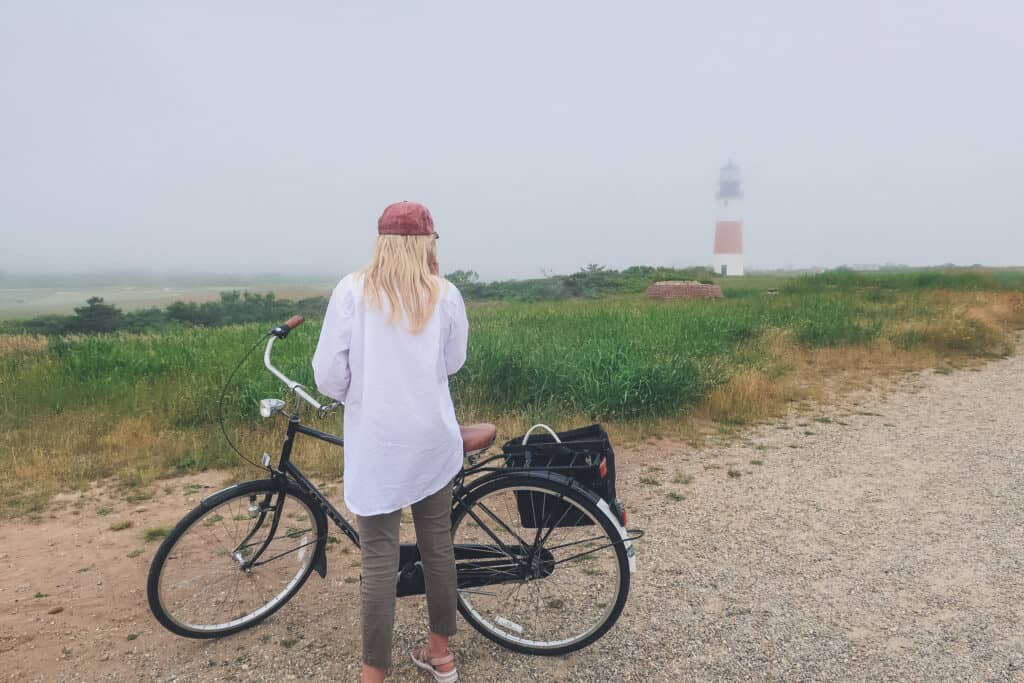 Since Nantucket is a small island, biking is one of the most popular methods of transportation. Biking is very safe in Nantucket since there isn't a lot of car traffic. There are several bicycle rental shops within downtown Nantucket. The Nantucket Bike Shop is a local favorite known for excellent service.
Throughout the island, you can find all kinds of trails – from challenging long adventures to short easy experiences. The East Side Bike trail is 28 miles long! It takes you along the entire eastern part of the island.
Another excellent option is the Triple Crown Bike Path which takes you along Nantucket Harbor with views of the Nantucket Sound and the Atlantic Ocean. This path is 15 miles long.
Take a romantic stroll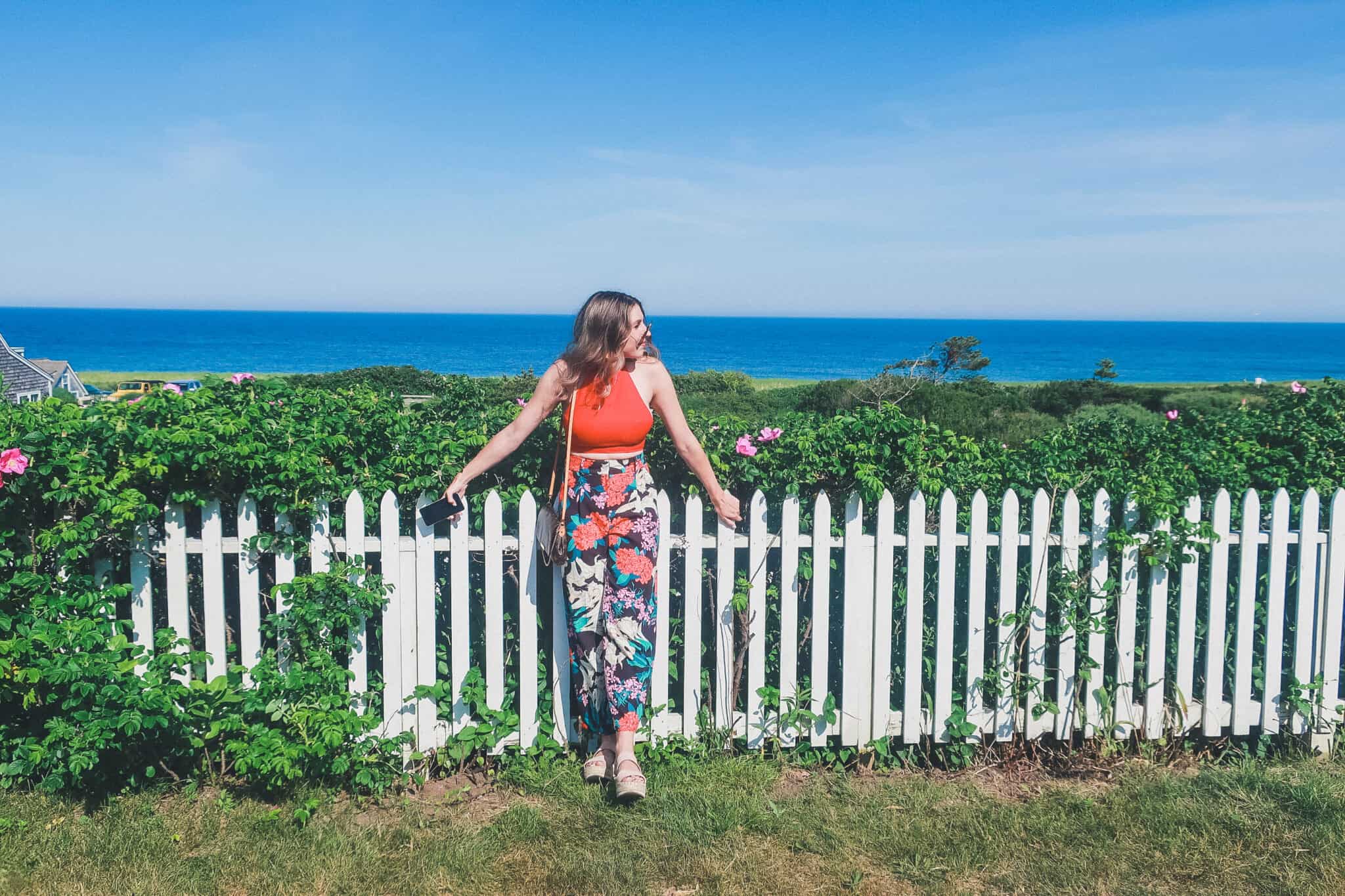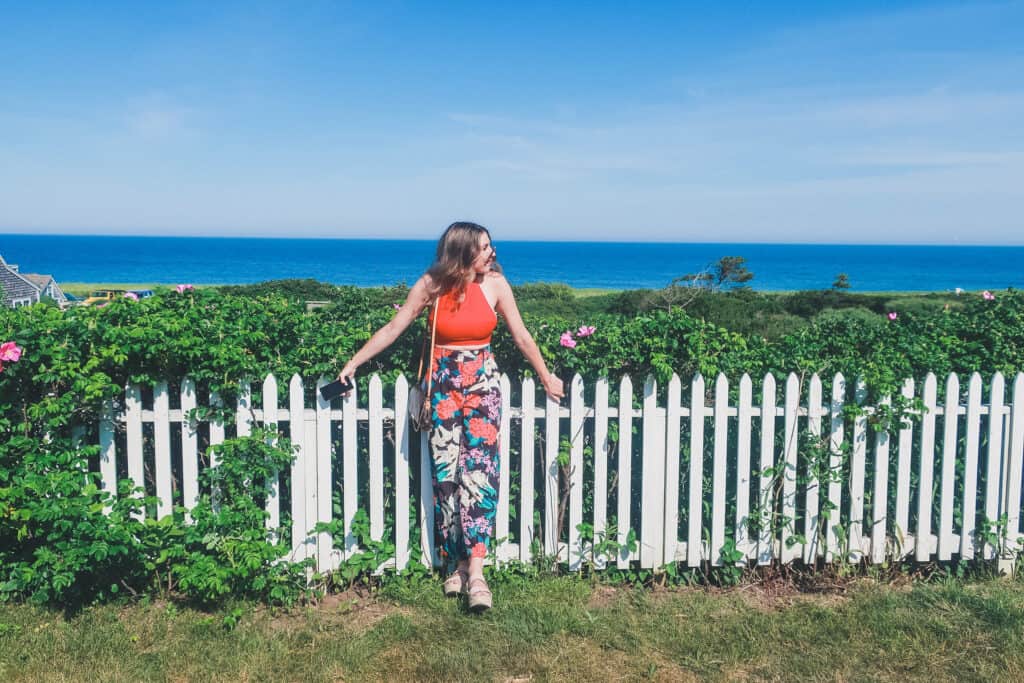 If you are lucky enough to visit Nantucket with a significant other, a romantic stroll through the Sconeset Bluff Walk is a must-have experience. The town of Sconeset is about 15 minutes' driving from downtown Nantucket. It's easiest to get there by calling a cab.
Sconeset is a historic place on the island. It was a whaling station first established in the last 17th Century. In modern days, it's one of the most beautiful and charming parts of Nantucket. Imagine tiny rustic cottages lining sea cliffs with the smell of roses in the air. This is one of the most instagrammable places on the island of Nantucket.
Nearby, you'll find the Chanticleer Restaurant & Gardens (the most romantic restaurant on Nantucket). Be sure to grab a cocktail in the quaint outdoor garden. This refined French bistro serves only the freshest local ingredients prepared to perfection.
Try Craft Beer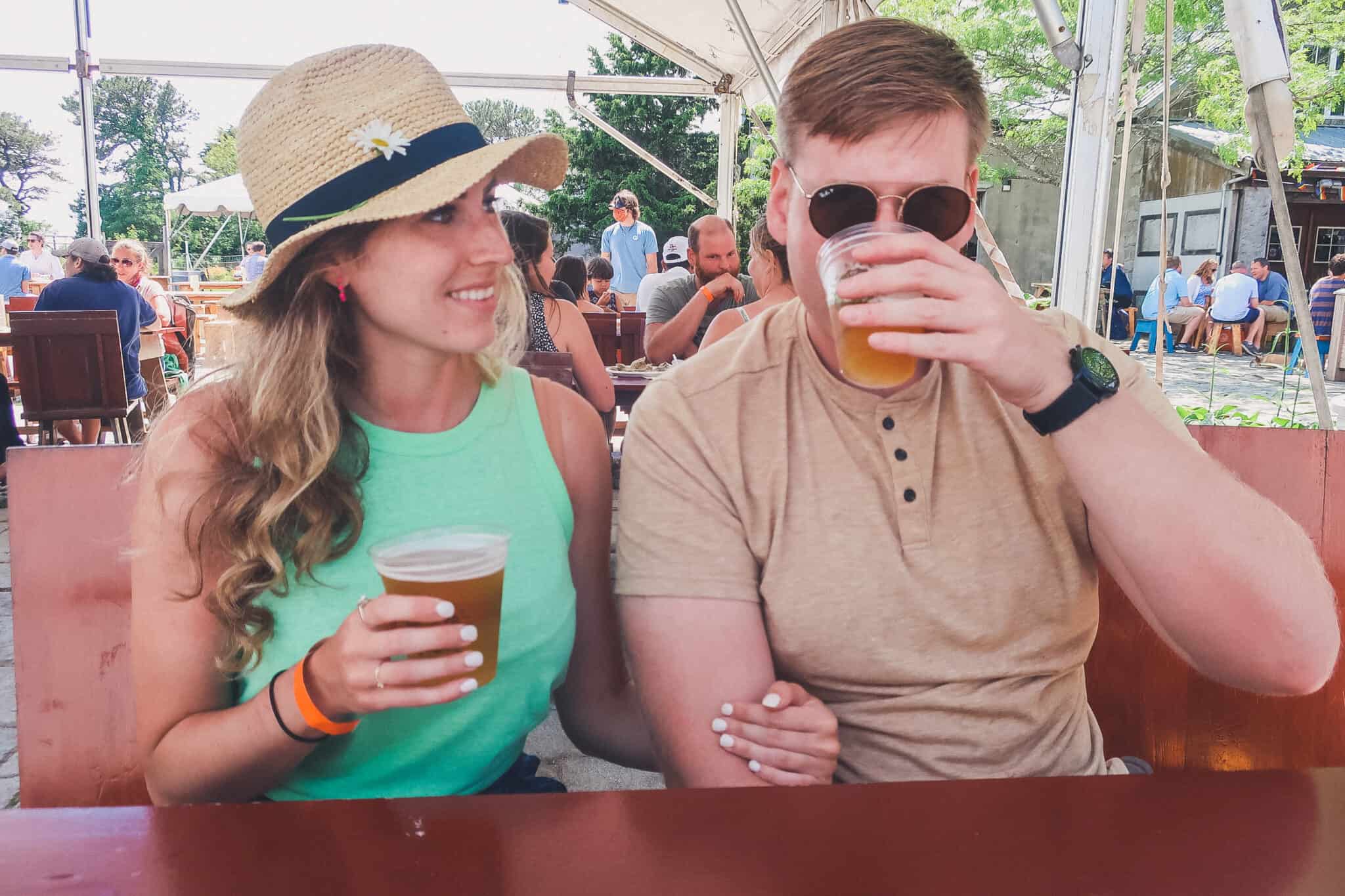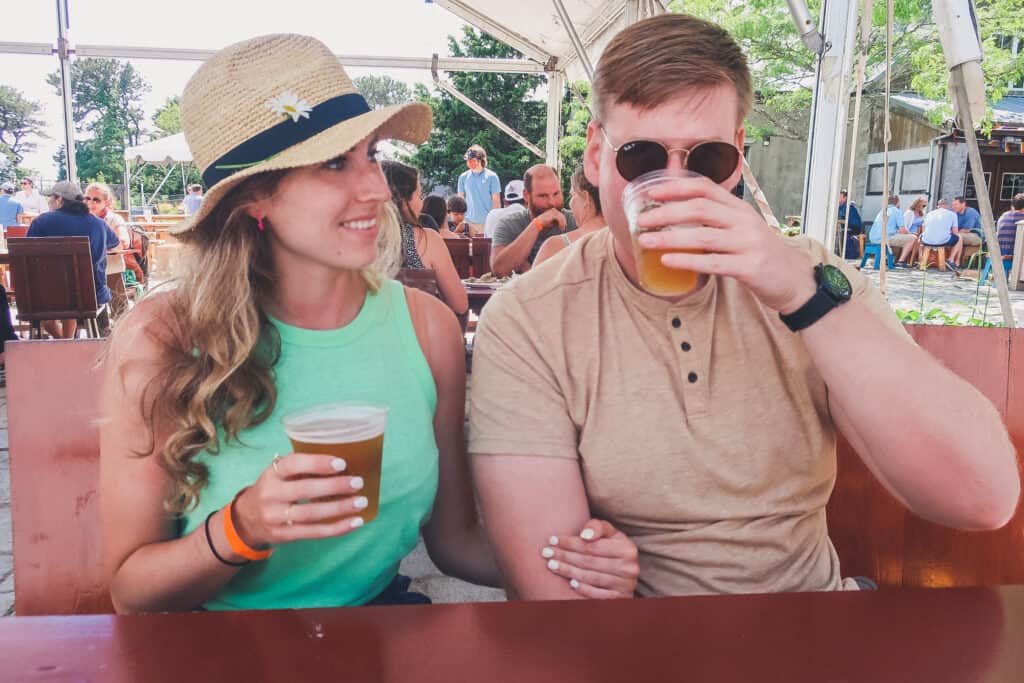 Cisco Brewers is Nantucket's favorite brewery. Cisco Brewers has a relaxed outdoor patio. On-site, you'll find an assortment of food trucks offering island favorite eats.
Cisco Brewers is a sister company to the Triple Eight Distillery and Nantucket Vineyards. So, you can choose from craft brews, signature cocktails, or wine. There are also wine tours available at the brewery, so be sure to book one in advance.
Nearby, you'll find Ladies Beach and Bartlett's Farm. Bartlett's Farm is a quaint shop with fresh foods, flowers & much more.
Explore downtown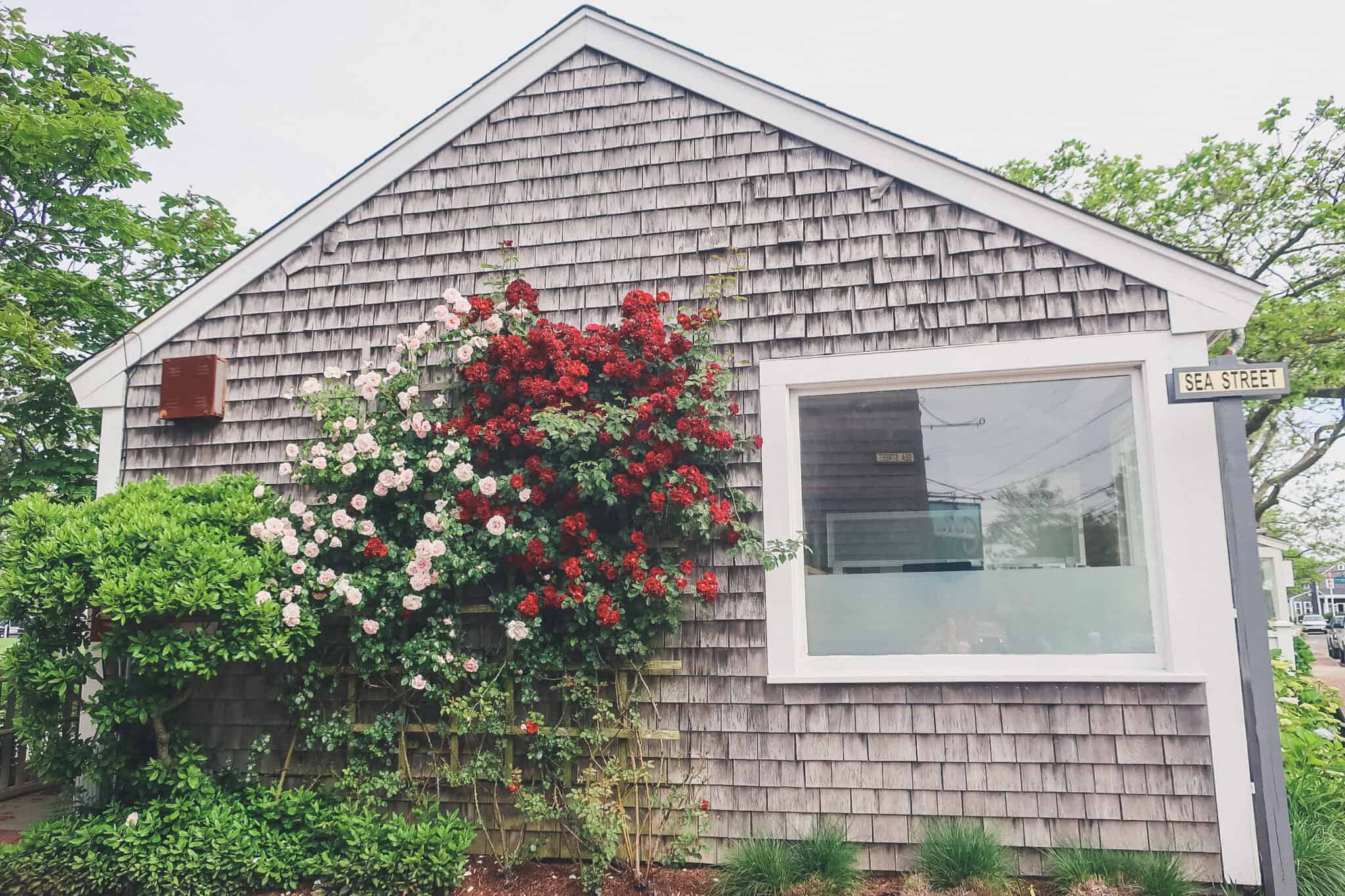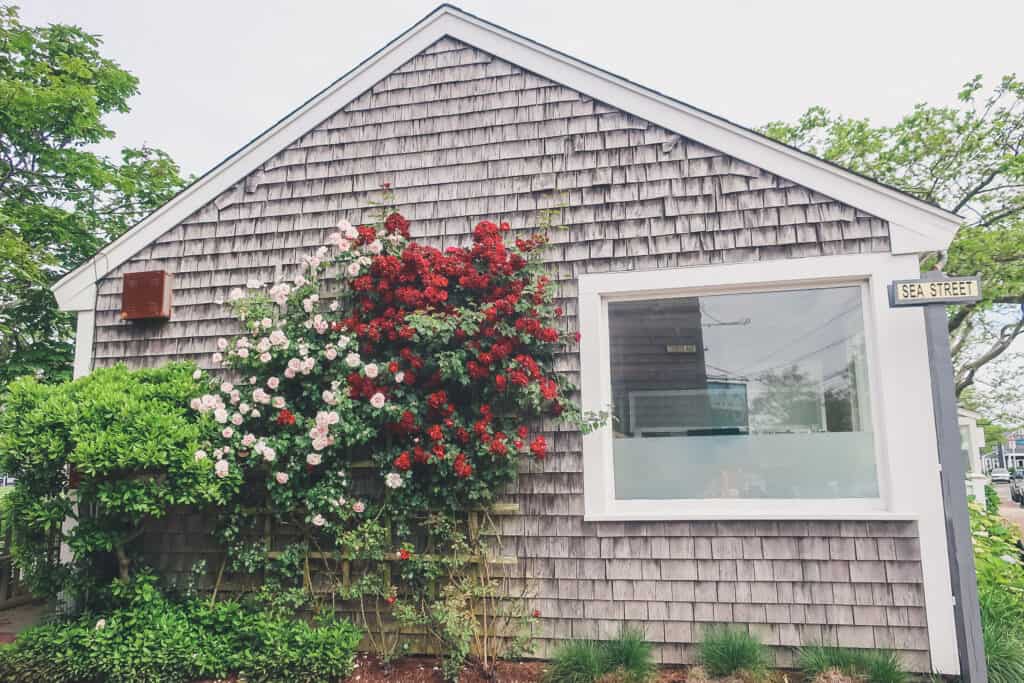 There's so much to explore in downtown Nantucket. The Nantucket tourist attractions downtown that we're already discussed include the Whaling Museum and the Hadwen House. One other interesting historic building in Nantucket's downtown is the Athenaeum. The Nantucket Atheneum is a historic library building.
One of the most scenic places to visit is the Compass Rose. You'll find it on the wall of Nantucket's Ralph Lauren Store. It's one of the most instagrammable sites on the island, so be sure to snap a photo here.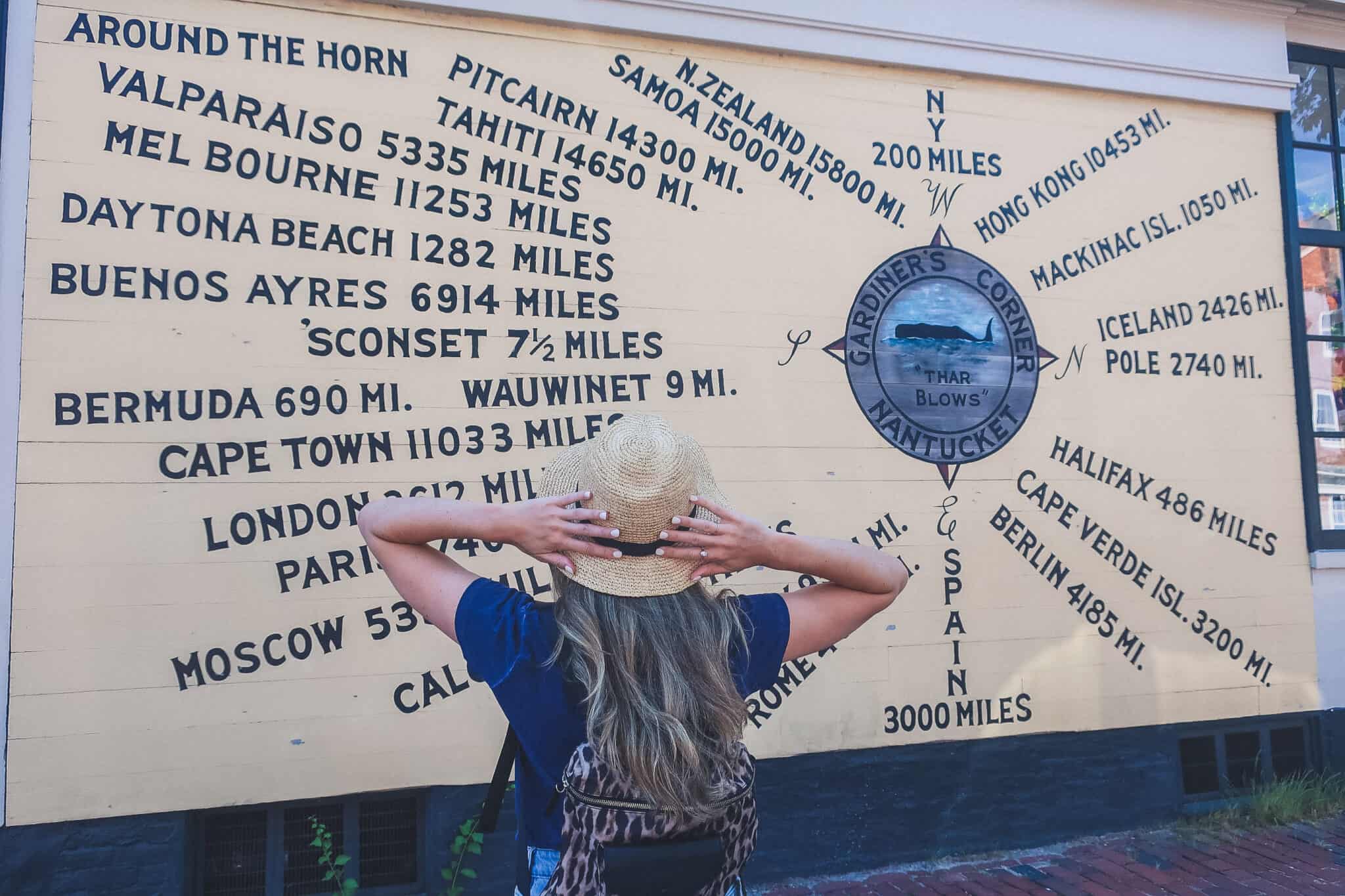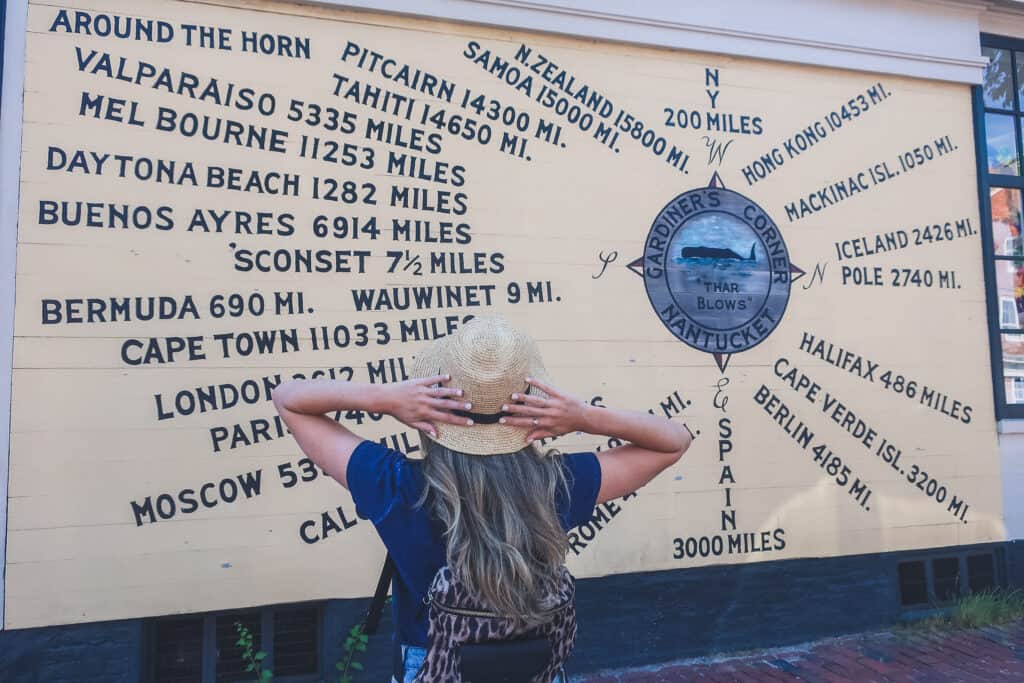 Besides the endless shopping, there are some truly fabulous restaurants downtown. Consider dining at Cru, the Nautilus, or Straight Wharf. Reservations in advance are essential during peak season. For dessert, head to Aunt Leah's Fudge, Jack & Charlies Ice Cream, or Lemon Press.
Go stargazing
Many travelers don't realize that Nantucket is considered one of the best stargazing locations on America's East Coast. On a clear day, you'll be able to see the Milky Way, the Hercules Cluster, and, even, Saturn!
Nantucket is the ideal stargazing location since it is a remote island with limited light pollution.
One of Nantucket's hidden gems is the Lion's Observatory. This unique facility is equipped with an antique 8-inch Clark telescope as well as a modern research telescope. On-site, there is a small museum of natural sciences for children.
During the summer, the Lion's Observatory hosts astronomer lead stargazing events that are fun for the whole family. Be sure to check the weather, clear skies are required for the events to take place.
---
You might also like:
---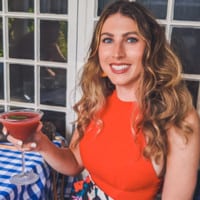 Valentina has always been obsessed with researching, organizing, and planning her vacations. She knows that many people don't have the time and energy to do this, but they still want to get the most out of their travels. Valentina's Destinations allows her to help other busy professionals maximize their experiences. Valentina is originally from Serbia, but she grew up in Chicago. She loves hunting down local restaurants, unique experiences, and hidden gems.