*This site uses affiliate links; if you make a purchase through these, I may receive a small commission at no cost to you.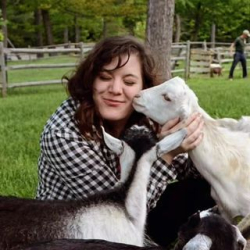 Latest posts by Amy Hartle
(see all)
Of course, everyone knows Nantucket is a fantastic place to visit in the summer, but did you know Nantucket in winter has its own special charm? With much smaller crowds to navigate, you'll love exploring the scenic sights of Nantucket in the winter on your own time.
Nantucket in the winter is a little quieter, a little calmer, and a lovely vacation destination! There are a less "touristy" things to do in the colder weather months, but there is still plenty of fun to be had in a Nantucket winter. In fact, Vogue has even said that December is secretly the best time to visit Nantucket! Let's see why.
How to Get to Nantucket in the Winter
Year round, the only two ways to get to the island of Nantucket are by air or by sea. While several lines do close for the season, you'll find there are ferries and commercial flights available year round like this ferry from Hyannis and these Cape Air Flights, you just need to check the schedules and purchase tickets and you'll be set!
Things to Do on Nantucket in Winter
Nantucket Whaling Museum
One of the most popular places to go in Nantucket in winter or elsewhere throughout the year is the Nantucket Whaling Museum. A wonderful place to go to learn more about the island's impressive whaling past, you'll find something at the Nantucket Whaling Museum for everyone, making this a great family thing to do in Nantucket during the winter. Do be aware that this Nantucket museum closes for the month of January and reopens typically around the second week of February, but be sure to check their website for exact dates.
Visit the Nantucket Culinary Center
Whether you just want to warm up at the cafe with one of their delightful warm beverage blends like the Cardamom Cinnamon Latte or you'd like to sign up for one of their popular cooking classes, a visit to Nantucket Culinary Center is always a must in a Nantucket winter.
A wide variety of different cooking classes are offered throughout the winter, with many holiday themed, like a Holiday Treat class or a Holiday Sides class, and there are even kids' cooking classes where they can learn how to make the perfect baked mac n cheese or a scrumptious skillet brownie. And under the tutelage of Nantucket Culinary Center's Chef, you're sure to pick up some great new skills and sample some delicious treats!
Pick up a Book to Cozy up With
When it comes to winter activities, snuggling up with a great book is a classic. Mitchell's Book Corner and Nantucket Bookworks are independent bookstores (and sister stores!) that are open year round on Nantucket, and picking up a book to relax with means that you now have a lovely souvenir of your winter Nantucket trip!
Go Ice Skating
Available year round, Nantucket Ice is the indoor ice skating rink that offers general admission skating, so if you're looking to get out and glide across the ice for a while, this is the place to do it! There is also food onsite at Siam To Go, so when it's time to come off the ice and thaw a bit, you can easily warm up with hearty dishes from this lovely Thai restaurant!
Enjoy a Sunset (or Sunrise!) Walk on the Beach
Beach sunsets and sunrises are always gorgeous on Nantucket, but in the winter while the heavy throngs of tourists are back on the mainland, you'll find Nantucket's beaches offer even more serenity and calm. A Nantucket beach walk is a lovely winter activity to clear the head and soothe the soul, whether you catch the sunrises and sunsets or not!
Catch a Show at Nantucket Dreamland
Nantucket Dreamland Film, Theatre, and Cultural Center is the place to go during a Nantucket winter for movies, live performances, and community events. You'll find film screenings, comedy shows, musical performances, live theatre and more at this intimate theater in Nantucket.
See the Cobblestone Streets Covered in Snow
If you thought historic Nantucket's cobblestone streets were picturesque in summer, wait until you see them with a light dusting of snow! Plus, the lack of the summer tourist crowds will give you a great opportunity to grab some spectacular shots of this popular area of Nantucket that usually has so much traffic, both foot and non.
Hike to the Lighthouses
Of course, the lighthouses of Nantucket are lovely to see any time of year, but there's something special about seeing these grandiose structures perched on the edge of the coast on a crisp winter's day. If you plan your Nantucket winter trip for December, you'll be able to see the beautiful Brandt Point Light all dressed up in its gorgeous holiday wreath! That's a winter Nantucket sight to see.
Enjoy the Christmas Festivities
Nantucket at Christmas time is such a festive, sparkling affair! If you're lucky enough to be planning a Christmas visit to Nantucket, you'll find annual traditions like the Nantucket Whaling Museum's Festival of Trees and the iconic dory moored off the shore, proudly displaying a lit Christmas tree!
The most popular Christmas event on Nantucket is the Christmas Stroll weekend that takes place the first full weekend of December, featuring a variety of wholesome Christmas activities like caroling, enjoying holiday treats and live entertainment, and meeting with Santa, who often arrives by boat! Dozens of decorated Christmas trees line beautiful downtown Nantucket, making it easy to get into the spirit of the holiday. Get some Christmas shopping done while you're there!
Stay at the Nantucket Hotel and Resort
One of the only hotels open year round on Nantucket, Nantucket Hotel and Resort has gone all in on making winter in Nantucket as comfy, cozy, and fantastic as can be with their generous amenities and complimentary resort activities. Not only are the accommodations spectacular, but in addition to the delicious onsite dining and the cozy front porch firepits, you'll also find The Nantucket Club's offerings of a sauna and yoga and fitness classes for the adults, and Kid's Club activities for the younger guests provide plenty of onsite fun.
Nantucket Hotel and Resort has been voted the #1 Luxury Hotel in the Country on TripAdvisor, and it's the little touches that really deliver when it comes to hospitality, like picking guests up upon arrival to Nantucket and offering complimentary rides to Cisco Brewers, Nantucket's popular brewery/distillery/winery, year round.
Click Here to Check Prices & Book!
If you're looking for a beautiful winter retreat in Massachusetts, consider a visit to Nantucket! Many places do close in winter on Nantucket, especially for the month of January when the worst of winter weather is typically expected.
However, Nantucket stays about 10 degrees warmer than the mainland and typically sees a little less snow, so if you aim for December or mid to late February, you should find there's plenty to do in Nantucket during winter time!
You might also like: