Cape Cod is an incredible place to take the family. The popular summertime destination along Massachusetts' peninsula is filled with lovely family friendly things to do.
Not sure where to begin? While we do have an entire guide dedicated to Cape Cod's top activities, this article is all about the kids! We've rounded up 10 of the best and most fun things to do in Cape Cod with kids. Bookmark it for later when you're on your dream family vacation in the Cape and need some inspiration!
Cape Cod with Kids
Visit the Beach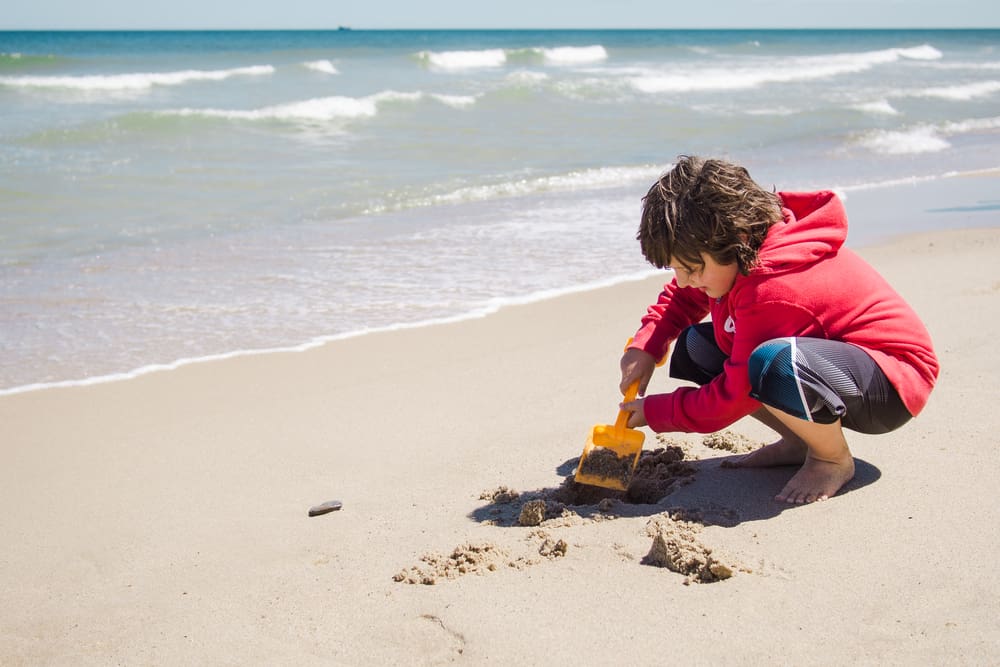 One of the most popular (and inexpensive) things to do in Cape Cod with kids is to visit the beach. Luckily, there are plenty of Cape Cod beaches to choose from. Some of the best beaches on Cape Cod include Mayflower Beach in the town of Dennis, Monument Beach in the town of Bourne, and Marconi Beach in Wellfleet.
One of the best things about Cape Cod beaches is that there seems to be a beach for every type of family. If you have a family that loves to play sports like volleyball and soccer on the beach, check out LeCount Hollow Beach in Wellfleet.
If your family is full of history buffs, Veterans Park Beach in Hyannis has two historic memorials to check out, one honoring John F. Kennedy and the other commemorating the Korean War. No matter which beach you go to, make sure you pack beach-day essentials: beach chairs, towels, sunscreen, beach toys, and plenty of snacks.
Explore Cape Cod's Nature Spots
Cape Cod is a beautiful area, and your kids will love exploring the wondrous Massachusetts coast. Cape Cod has plenty of nature spots your family can visit and hike in. One of those spots is the Cape Cod Rail Trail, a 25.5-mile paved trail that goes through six towns: Yarmouth, Dennis, Harwich, Brewster, Orleans, Eastham, and Wellfleet.
There's plenty to see along the trail, plus you can rent bikes to ride along the trail. Cape Cod has beautiful biking trails! Among the many things to do in Cape Cod with kids, enjoying the gorgeous natural scenery comes standard.

Another nature spot to visit on Cape Cod is the Monomoy National Wildlife Refuge in Chatham. Here, you and your children will see Cape Cod's natural wildlife, including seals, shorebirds, and maybe even a whale or dolphin. If you don't have binoculars, don't worry—you can borrow binoculars from the Visitor Center.
Other nature spots include the Cape Cod National Seashore, Shining Sea Bikeway, and the Cornelia Carey Sanctuary. Pick a spot (or two) and enjoy the views!

Get a Cape Cod Sweet Treat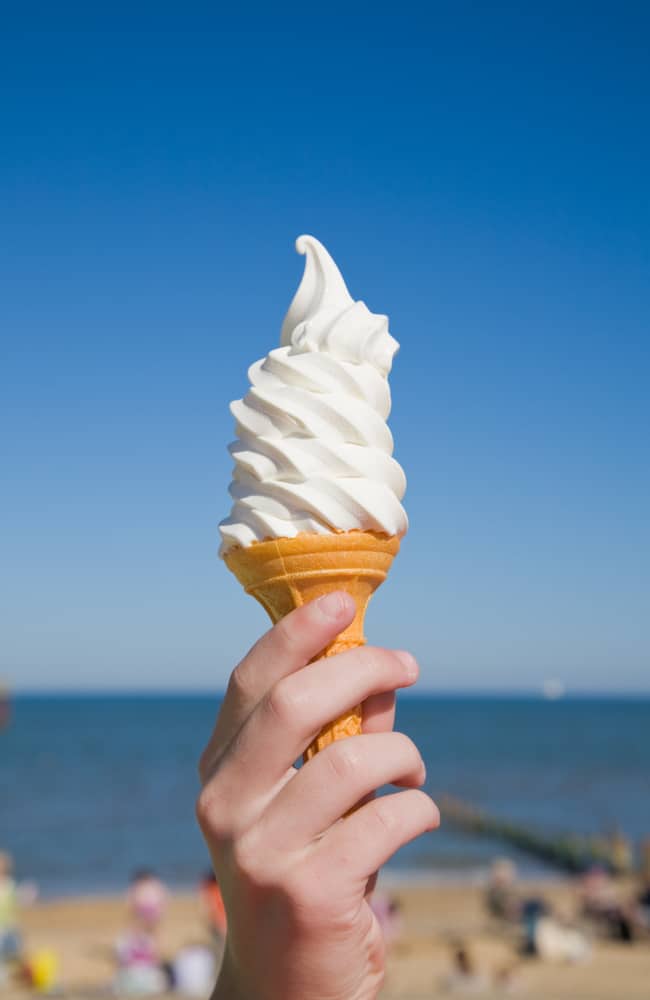 Who doesn't love getting a sweet treat while on vacation? One of the best things to do in Cape Cod with kids is to take them to get a sweet Cape Cod frozen treat.
If you're in South Yarmouth or Hyannis, head to the Cape Cod Creamery. There, you'll get gourmet ice cream that'll satisfy any sweet tooth. The creamery even has flavors inspired by the Cape, including Vanilla Vineyard, Dennis Double Chocolate, and Hyannis Heath Bar.
If you're craving candy, head to Kandy Korner, located on Main Street in Hyannis. Visiting this sweet spot is considered a Cape Cod tradition by many people. The shop has plenty of treats to choose from, including saltwater taffy, sea salt caramels, chocolate seashells, and homemade fudge.

Dine-in Cape Cod's Great Restaurants
Are you really going to visit Cape Cod and not try the local cuisine? If you're looking for things to do in Cape Cod with kids, take them to some of the best family Cape Cod restaurants.
One place to add to your list is the Sesuit Harbor Cafe in Dennis. It's a classic Cape Cod clam shack that offers breakfast, lunch, and dinner. They serve plenty of seafood, including a famous lobster roll. If your kids aren't seafood lovers, there are plenty of non-seafood menu options, including burgers, chicken tenders, grilled cheese, and sandwiches.
Another kid-friendly restaurant to check out on Cape Cod is Sir Cricket's Fish & Chips in Orleans. They have seafood rolls, including lobster rolls and fried shrimp rolls, as well as fish and chips. They also have chicken fingers, hot dogs, and cheeseburgers for kids who don't like seafood.
One of the best parts of going to the Cape is enjoying the food, so make sure to get out and enjoy the local food at least once on your trip—especially if you like seafood. Cape Cod has some spectacular lobster roll spots!

Go Whale Watching
One of the coolest things to do in Cape Cod with kids is to go whale watching. After all, how many chances will your kids have to see a whale? It's a great family activity your kids will enjoy.
There are plenty of whale watching tours to choose from in Cape Cod. The best time to see whales is during the summer months, but you can also have luck seeing them in September. You may even see a dolphin on your tour, too! If you go on a whale watching tour, remember to bring sunscreen, hats, extra layers in case it gets chilly, and a camera to capture the memories!
Visit Cape Cod Lighthouses
A lighthouse is one of the iconic symbols of Cape Cod, and there is plenty for your family to visit. One of the most recognizable lighthouses on Cape Cod is the Nauset Light, located in Eastham and built-in 1838. It's 49-feet tall and easily identifiable by its classic red and white look. Once you're in the lighthouse, you'll climb a spiral staircase to get to the top and see incredible coastal views.
Another notable lighthouse on Cape Cod is the Highland Lighthouse, a 66-foot lighthouse located in Truro. Construction on this lighthouse started all the way back in 1797, but the most current tower was built in 1857. There's even a Junior Keeper program that lets kids learn more about the lighthouse through games and activities.
You and your family will have a great time seeing this wonderful lighthouse and taking in its beautiful views. Especially if you are looking for older kid friendly Cape Cod activities, a visit to these amazing light-houses is a must!
Go Fishing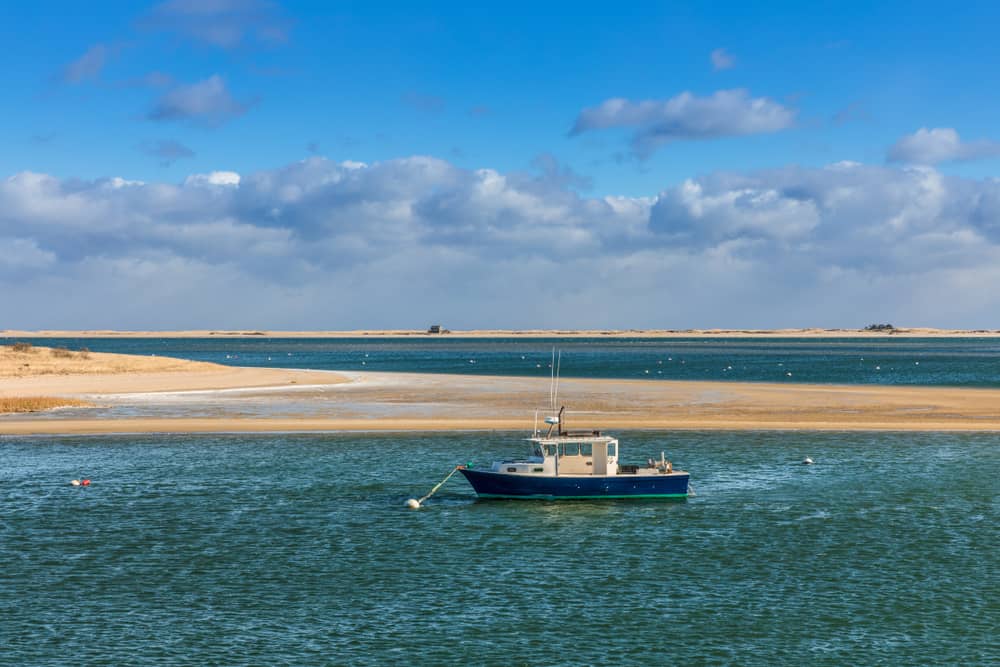 If you really want to make your trip to Cape Cod memorable, one of the best things to do on the Cape with kids is go fishing. Fishing along one of the most beautiful coasts in the eastern United States will be a memory your kids won't soon forget.
One fishing option you have is to go on a fishing tour or charter. If you're near Wellfleet, check out Billingsgate Charters. This charter is unique because it combines sport fishing with lobster charter, so you get the best of both Cape Cod worlds. It's the perfect choice if you want to snag a lobster on your fishing trip.
If you're near Truro, look up Reel Deal Fishing Charters. You can go deep-sea fishing with an experienced captain as your guide, so even if you're new to fishing, you'll be in good hands. Taking the family out on the boat and getting a catch will be a trip highlight your kids won't forget!
Visit Cape Cod Museums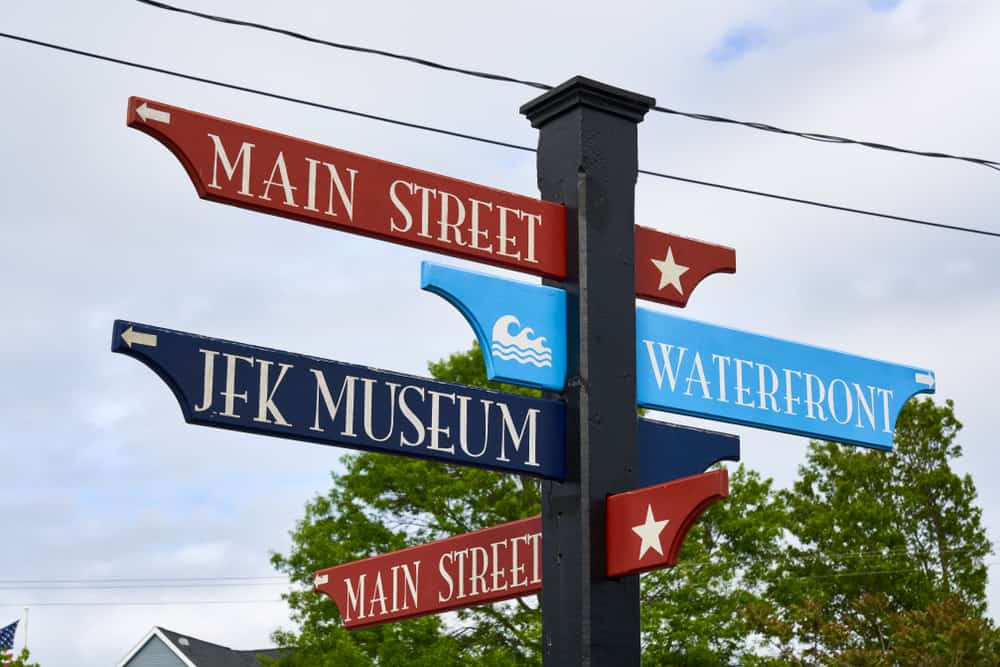 One of the most educational things to do in Cape Cod with kids is to visit Cape Cod Museums. One museum to add to your must-visit list is the Cape Cod Museum of Natural History in Brewster. It's a museum dedicated to exploring the wonders of nature and wildlife. It makes a great educational day trip for the whole family!
If you're family is full of history buffs, you can visit the John F. Kennedy Hyannis Museum, located on Main Street in Hyannis. The museum is dedicated to the 35th President of the United States, his family, and their ties to the Cape.

Cape Cod even has a museum specifically for the kiddos, the Cape Cod Children's Museum. It has play-and-learn exhibits for toddlers to eight year olds. Sit back and watch your children have fun at this interactive museum!
See a Theatre Show
Creatively speaking, one of the things to do with kids on Cape Cod (if you love art and theatre) is to take them to see a children's theatre show. There are a number of places that host theatre shows for kids, including the Melody Tent in Hyannis, which offers children's theatre every week.
If you want to find an outdoor children's show, check out the Cape Rep Theatre in Brewster. During peak season, shows run a couple of mornings every week.
If your children like movies better than theatre shows, you can take them to a drive-in movie. There's a drive-in cinema called the Wellfleet Drive-In Theatre, and it's open from Memorial Day through shortly after Labor Day. If you're looking to give your children an authentic drive-in experience, this is the place to take them.
Shop at Local Cape Cod Stores
One of the best ways to give back to the Cape Cod area is to support local Cape Cod businesses. You can take your kids shopping at local Cape Cod stores to help support the local economy and see what the local shops have to offer. If you're looking for unique things to buy in Cape Cod, visit the Antiques Center of Cape Cod in Dennis. If you're near Chatham, check out Maps of Antiquity. You're bound to find something unique from the Cape!
If you're looking for a cute quintessential Cape general store, visit LaBelle's General Store in Dennis Port. You'll find something for everyone in your family. If you're closer to Centerville, check out 1856 Country Store. You'll love its charm and find something to remember your trip to the Cape!
Where to Stay on Cape Cod with Kids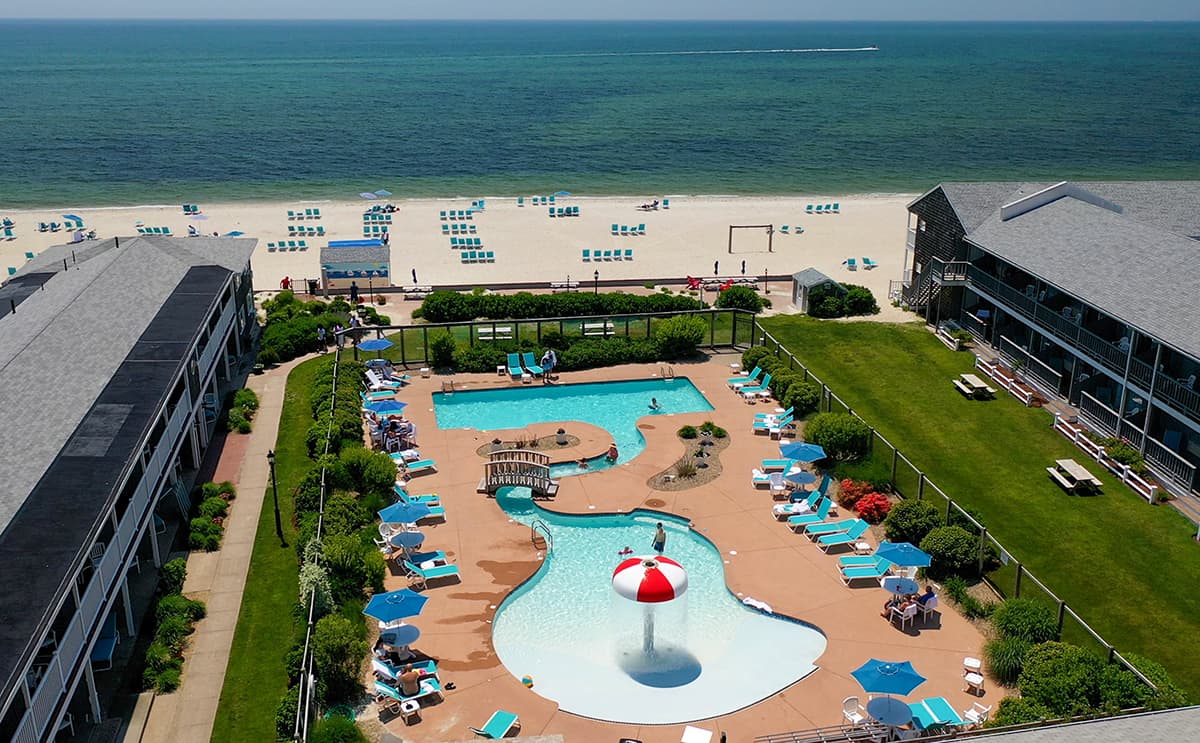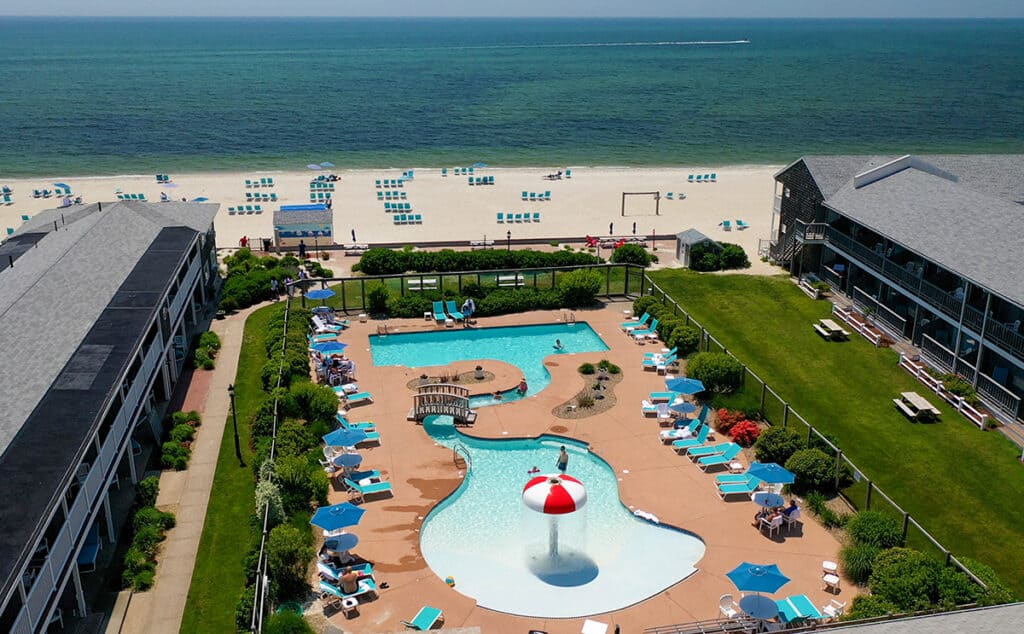 There are some very cool Cape Cod hotels and vacation rentals, of course, but if you're looking for a place to stay on the Cape with fun things to do for the whole family, you'll want to check out Red Jacket Resorts.
All of their properties on Cape Cod are very kid friendly, but Red Jacket Beach Resort is basically kid paradise! It's mid-Cape location makes Cape Cod adventures very convenient, but the private beach, indoor and outdoor heated pools, multiple onsite dining options, and a whole slew of kid-centric activities make this a resort that you won't want to leave.
There's Movie Night Under the Stars, kite making (and flying!), peek a zoo and sea life discovery programs designed to give kids opportunities to explore the fascinating Cape Cod ecosystem for themselves, and so much more.
Oh, and don't think Red Jacket Resorts has forgotten about the adults, either. The onsite spa, live entertainment, sea side dining service, and events like beach yoga are just a few of the ways this Cape Cod resort makes sure everyone has a good time!
🌊Click Here to Check Prices & Book!
---
You might also like:
---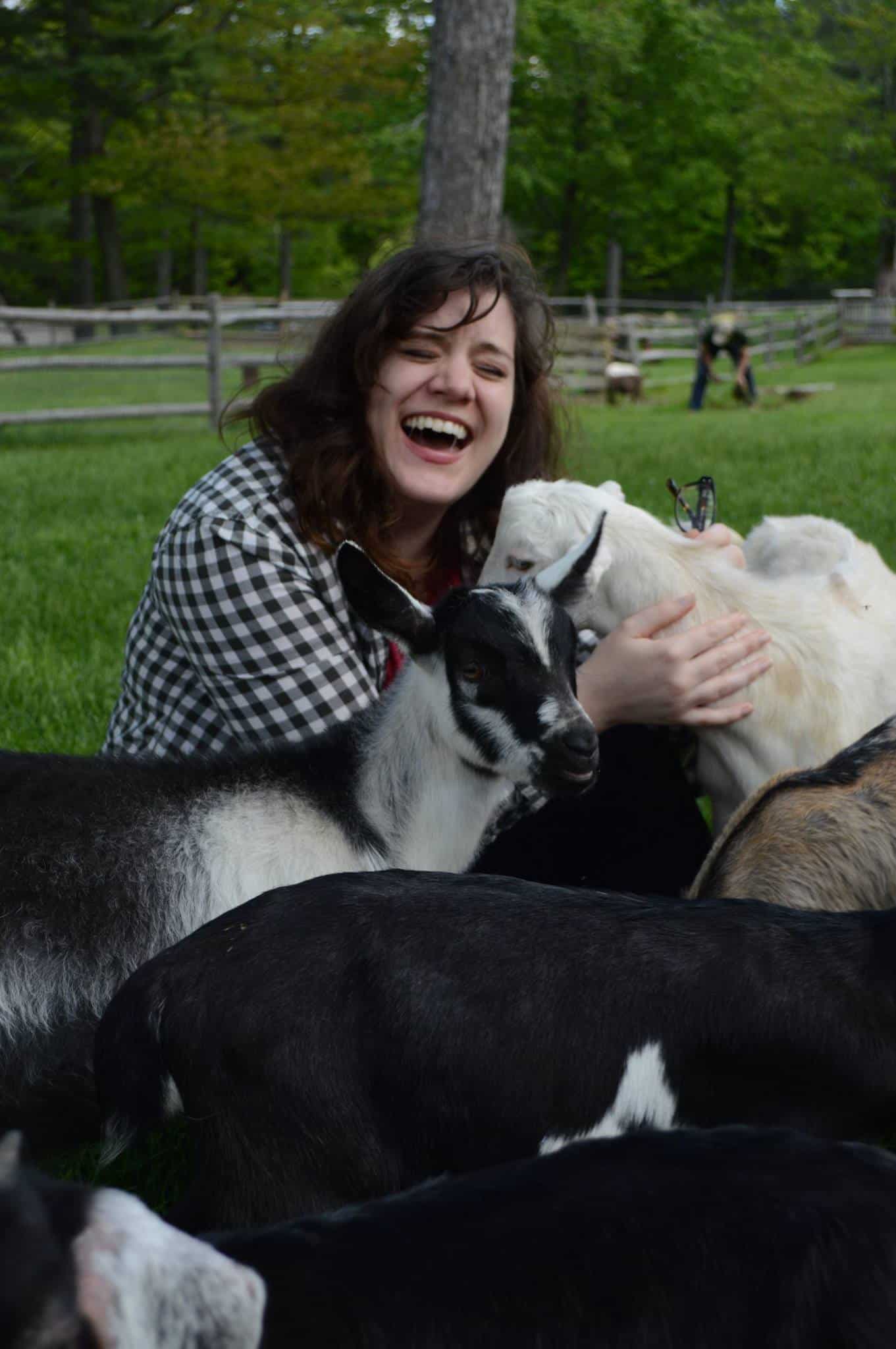 Amy Hartle is the founder and Editor-in-Chief of New England With Love, a comprehensive resource for travel in the New England region. Amy has been exploring New England since 2001. She lived in Vermont for many years and is a graduate of Plymouth State University in New Hampshire. Amy has been writing about travel for over a decade. On this site, Amy aims to share her love of New England and help you to have the best possible adventures!
Amy has been a full time blogger since 2012, and is also the publisher of Two Drifters, where she writes about couples travel and relationships, as well as Let's Adventure Baby, a family travel site. When not traveling the world or creating epic blog content, Amy can be found cuddling with her husband, son, and cats, & drinking a maple latte.