Looking to get away from hustle and bustle? Seeking rolling hills, covered bridges, and some of the best fall colors in the US? Perhaps you have a soft spot for historic churches with tall white spires, or classic New England charm?
If that's you, you're going to want to check out Connecticut, and in particular these things to do in Litchfield Hills CT. My family lives just an hour away, and we find ourselves making the drive up on a regular basis.
While we enjoy the bucolic charm and quaint architecture, we keep coming back because there's just so much to do. And so much to see. And so much to eat! If you're thinking of taking a trip, you won't want to miss out on our top things to do in Litchfield Hills CT, one of the best places to visit in the Nutmeg State.
Top Things to Do in Litchfield Hills CT
Go canoeing or kayaking at Lake Waramaug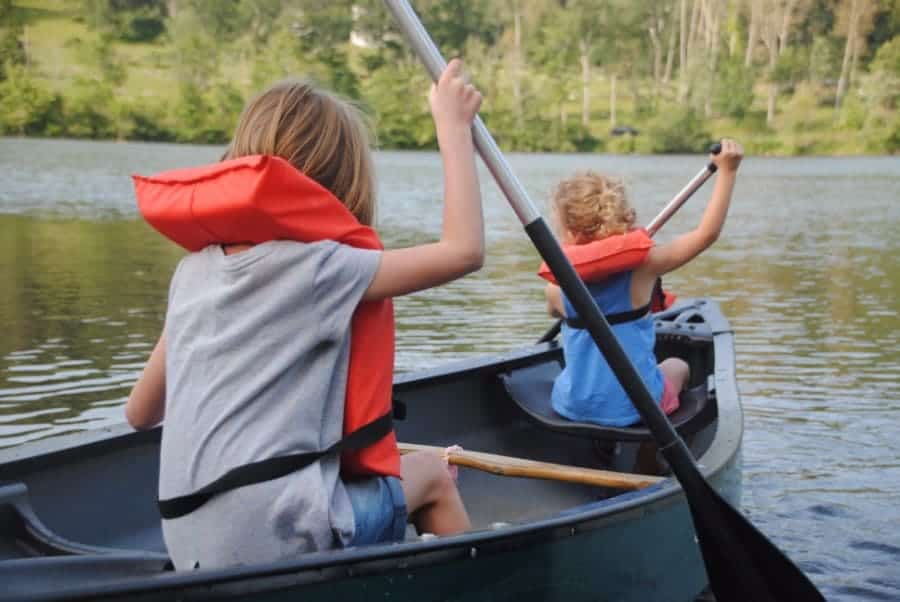 It's picturesque, and then some. Lake Waramaug is located near the charming town of New Preston, CT. Rent a canoe or kayak (or bring your own) at Lake Waramaug State Park and enjoy an area mostly untouched by commercial interests.
Instead of condos and shops, you'll find seasonal cottages, boathouses, and rolling farmland. If you're headed there to check out the fall foliage on a weekend in October, you won't be alone, but it will be worth it for all of your Instagram-worthy shots from the water. (Note: Rentals at the park are only available during the summer months.)
Take a picnic to Hopkins Vineyard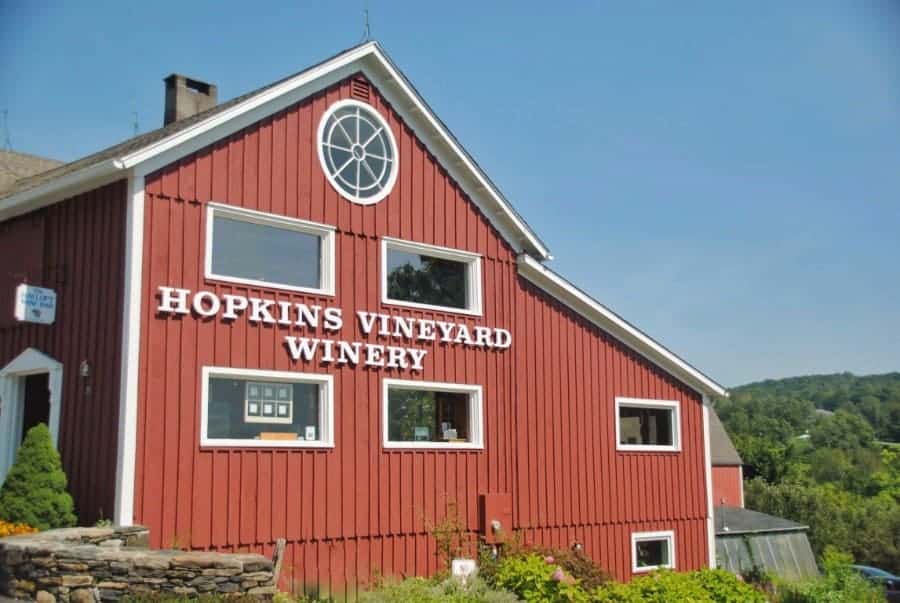 Perched on a hill overlooking Lake Waramaug sits Hopkins Vineyard, a perfect spot for wine tasting and tasty snacks. This Litchfield Hills arm has been in the Hopkins family for over 225 years, having been transformed from a dairy into a vineyard in the 1970's.
Visitors are able to take a tour, taste a variety of enticing wines, and shop for the perfect gift. Our favorite option, however, is to pack a good picnic on a pretty day. You can purchase a bottle of your choice at the wine counter and bring it outside to enjoy with your food. The vineyard is happy to provide glasses, and picnic tables are available in the large adjoining field.
Take a stroll along the vines and view Lake Waramag from above. If you're interested in vineyards, Hopkins is actually just one stop on the Connecticut wine trail – there are 11 others in the Litchfield Hills alone.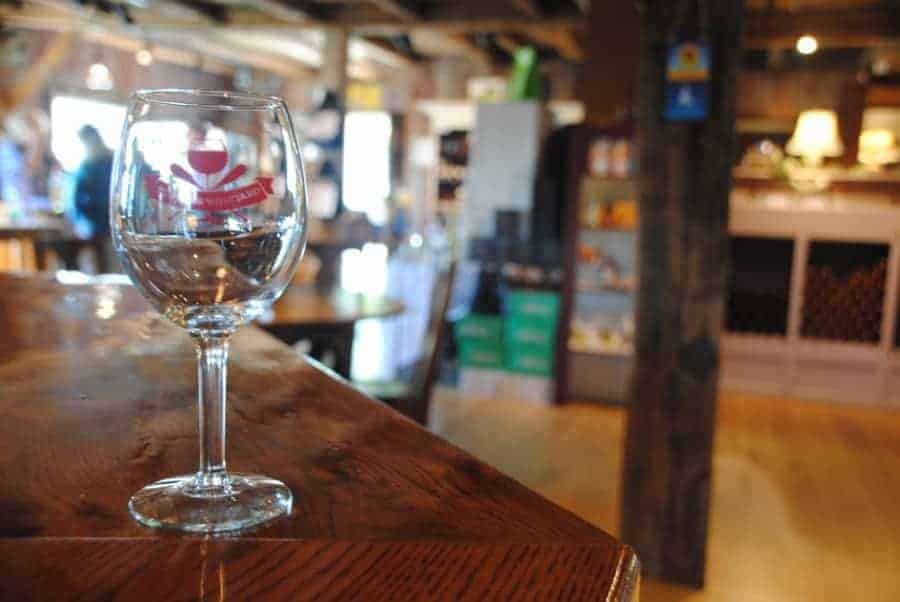 Visit a covered bridge – and take a hike
You aren't traveling all the way to Quintessential New England and NOT viewing a covered bridge, are you? The Litchfield Hills offers two historical bridges: The West Cornwall Covered Bridge and Bulls Bridge. Of the two, Bulls Bridge, in the town of Kent, CT, gets my vote because there's a great hiking trail there as well.
Part of the path even encompasses the Appalachian trail if you're feeling extra ambitious! Just be careful: The Housatonic River has claimed many lives over the years near the bridge, and this stretch is fraught with boulders and sinkholes that make it treacherous for even the most advanced kayakers, especially after a rain. It's best to stay a safe distance away from the water if you decide to do some hiking.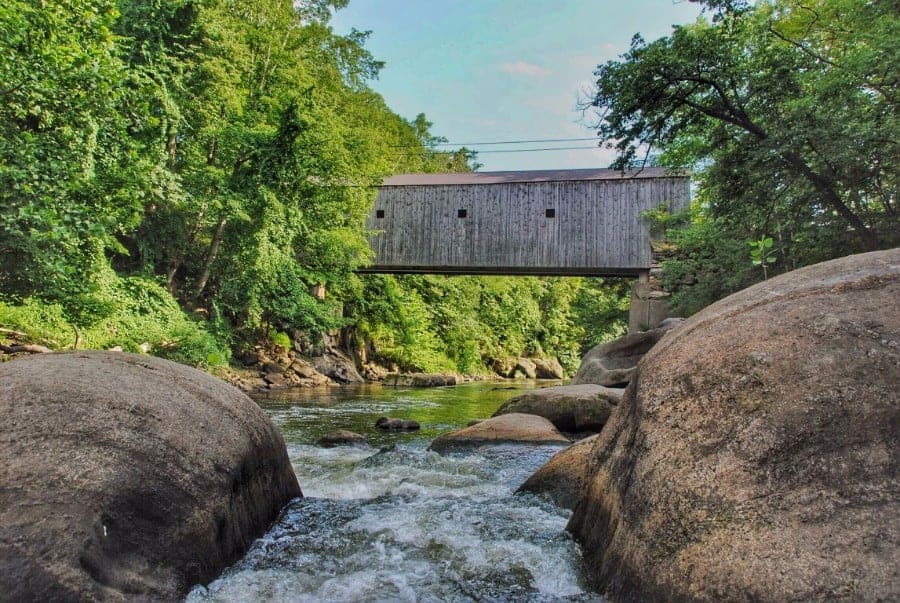 Get ice cream at Arethusa Dairy
Everyone has their guilty pleasure, right? Some of my friends are on the lookout for the best donut in the country, while others seek amazing cocktails. Maybe it's barbecue, fudge, steak, or cupcakes? For us, it's ice cream.
We regularly drive an hour out of our way for the perfect scoop, and seek our out favorites in all corners of the globe, and we do the same in Litchfield Hills, Connecticut. We're devoted ice cream eaters, and we've got waistlines to prove it. So let me say that the ice cream at Arethusa Dairy is one of the best I've tasted in New England. You'll find it in Bantam, CT.
One lick and you'll agree: it's impossibly silky smooth. Perhaps that's due to 16% butterfat? "Super premium" is what they call it. I can't disagree. If you feel compelled to pay your respects to the cows, you can visit them on Saturday afternoons in nearby Litchfield, CT. They're ultra-pampered and award-winning. Taste the ice cream; you can tell.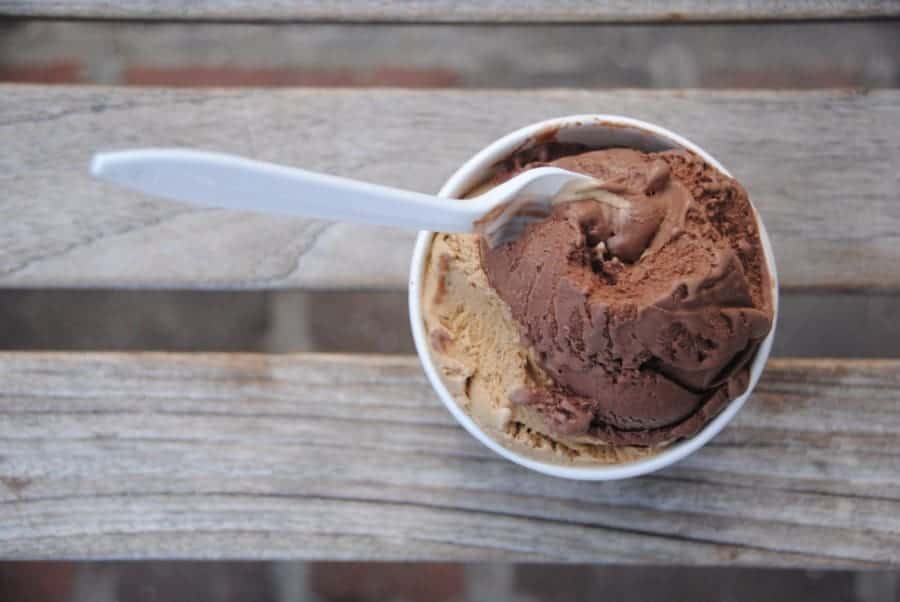 While you're there, get a loaf of bread at Bantam Bread across the street.
Pick blueberries, strawberries, apples, or pumpkins at March Farm.
Depending on the time of year you visit, there's likely something available for picking at March Farm in Bethlehem CT. There's nothing so tasty as fresh-picked produce, whether you consume it immediately or turn it into pies and jams at a later point. This is a great place to go apple picking in CT in the fall months!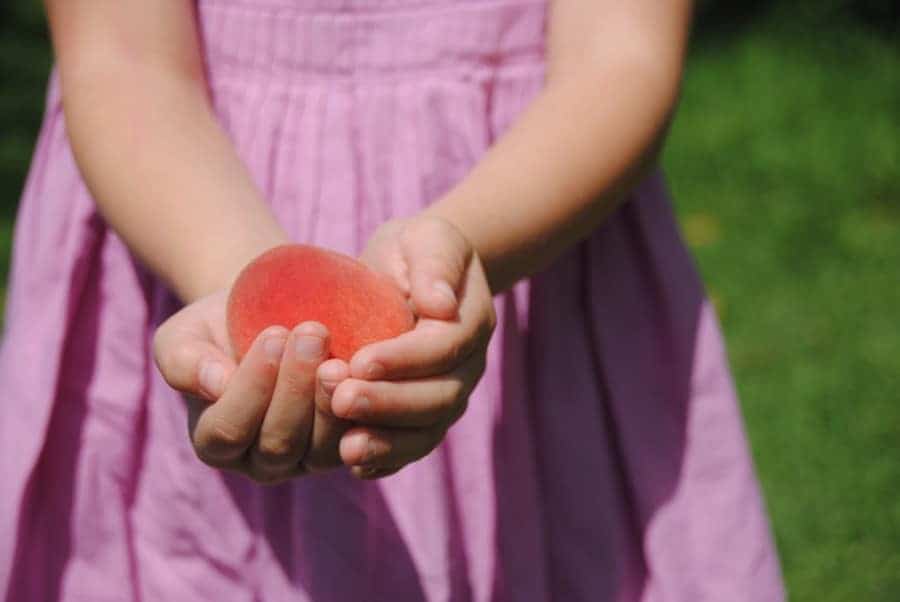 What makes this one of our favorite Litchfield Hills activities is that while gathering (and snacking on) the fruit, we got to take in the views of the rolling hills around us. Picture perfect, not to mention delicious.
Check out Kent Falls Brewing Company
If you're looking for unique Litchfield Hills things to do, a visit to this working farm brewery is a good one! Kent Falls Brewing Company has a lovely location in Kent Hollow, and their emphasis on producing their craft beer in an eco conscious way only adds to the charm of a visit to this cool Litchfield Hills brewery.
Hike to Campbell Falls
While there are many waterfalls in the area, our favorite experience was taking the relatively short hike to see the very picturesque (and photogenic) Campbell Falls. Yes, you do actually cross into Massachusetts before you see the falls, but the parking lot is in Connecticut, so it counts as the Litchfield Hills in our book.
You can actually cheat and park on a dirt track very near the falls, but we recommend you park at the official entrance as you'll enjoy the pretty, wooded, half-mile hike down to the falls almost as much as the falls themselves.
The hike is not too hard, and should be easily navigable for children above 2 or 3. Like most waterfalls in the area, they are more impressive after the snow run-off or a rain.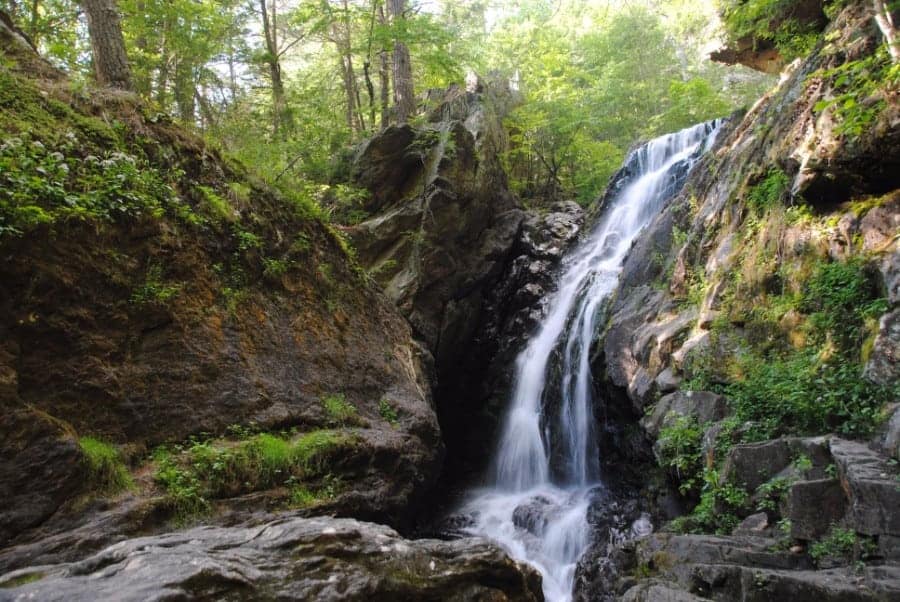 Eat at the Kingsley Tavern
There are a surprisingly large number of delicious restaurants in the Litchfield Hills, considering that the area is mostly rural. Our favorite meal, however, came from the Kingsley Tavern in Kent, CT.
It's all a tavern should be, with a great beer selection, friendly staff, and a variety of cozy seating options. Try the poutine for an appetizer and the lobster macaroni and cheese for your main dish.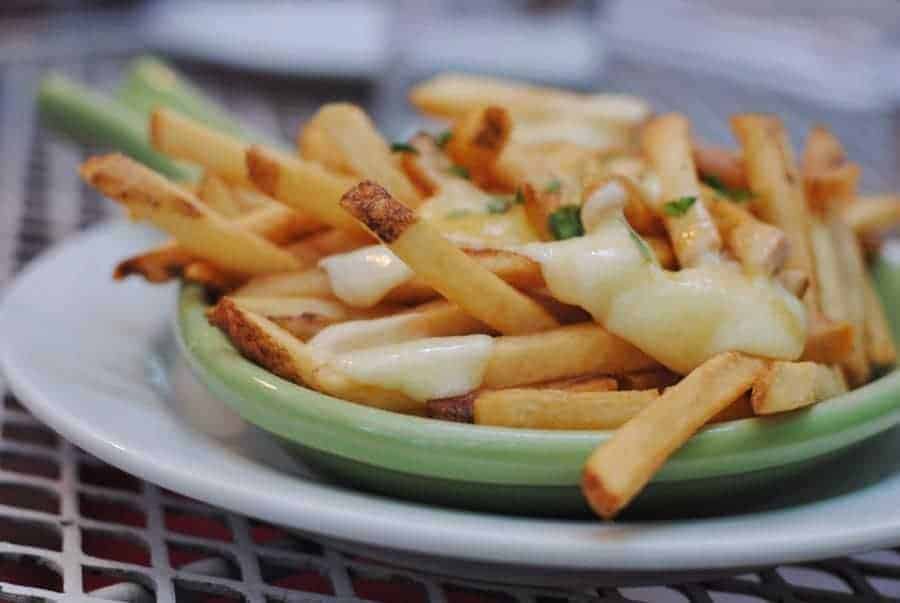 Ski at Mohawk Mountain
Visiting the Litchfield Hills in the wintertime? Spend the day on the slopes with skiing and snowboarding in Cornwall, CT. Nighttime skiing is available as well. The runs range from beginner to black diamond and encompass 107 acres. 4 triple lifts, along with a couple of smaller options, serve the 25 available runs.
Go fly fishing on the Housatonic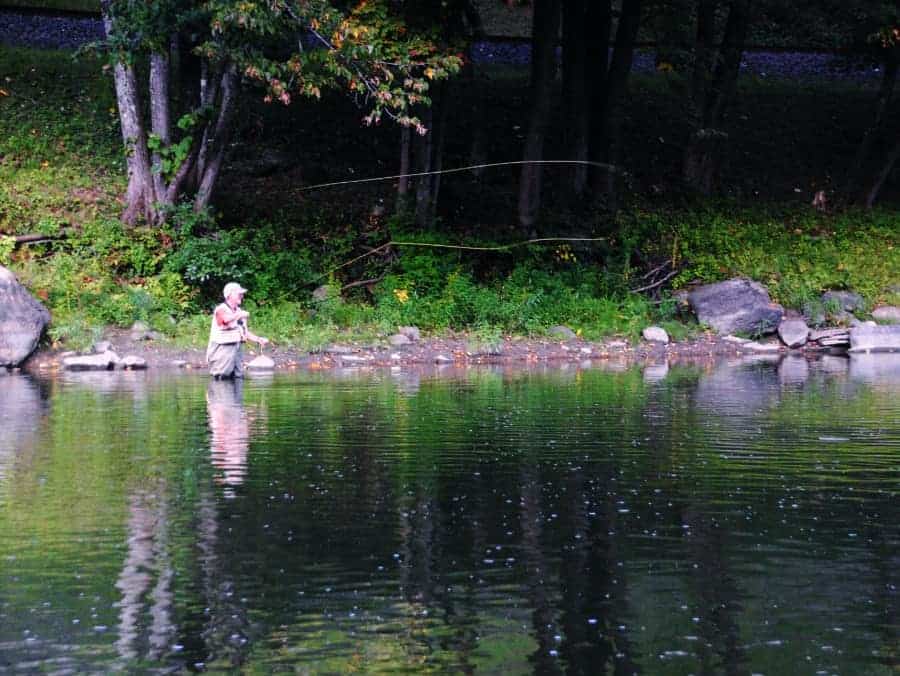 "Housy," as the river is known locally, is a nationally sought-after spot for fly fishing, and it's best spots are in the Litchfield Hills. Best known for brown and rainbow trout, it's a strict catch-and-release area. If you lack the skills or gear, you can hire a guide and learn the sport for yourself.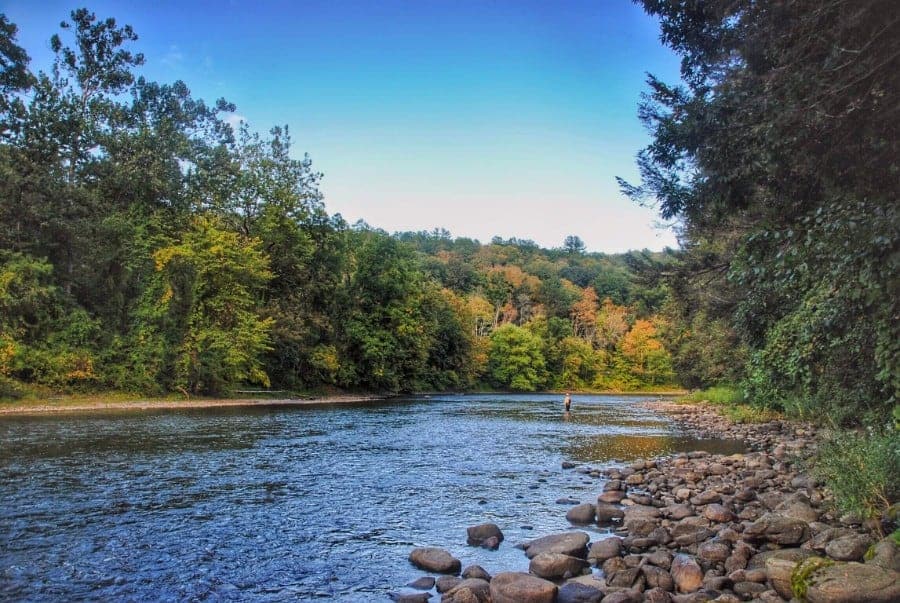 Get chocolates at Thorncrest Farm & Milkhouse
"The magic is in the milk," farm owners Kimberly and Clint Thorne claim at Thorncrest Farm & Milkhouse. Each cow's milk is used specifically in the chocolates where it's best suited. That means that a cow named Valor makes the milk for a dark chocolate ganache but Daydream's supply goes into making caramels.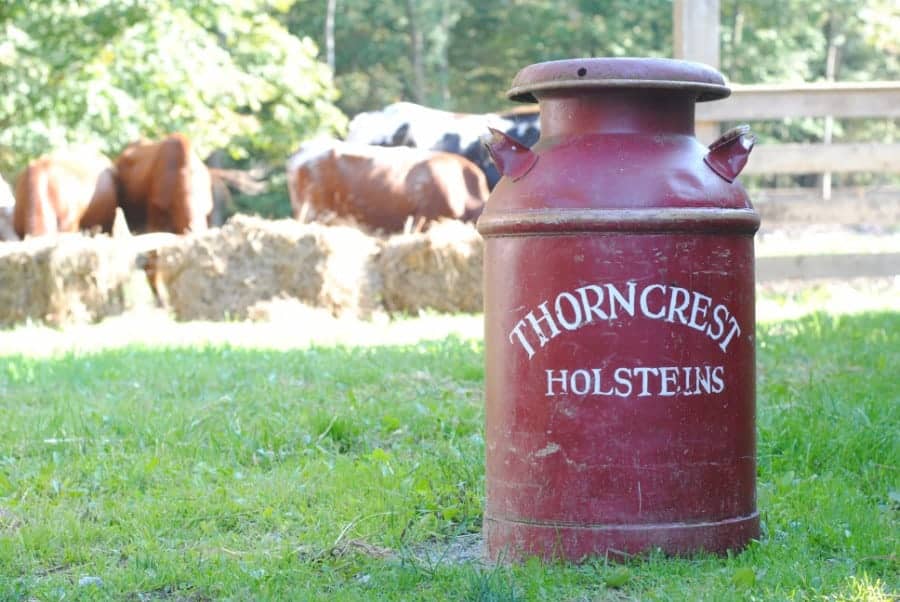 Pull up to the picturesque barn and peek in at the cows and workers inside. Every part of the cow's experience is planned meticulously, from the cross breeze in the barn to sweet hay they munch on, to maximize the output of deliciously sweet milk.
Walk down to the end of the barn and find a small door to the chocolate shop. You'll forget you're in rural Connecticut as soon as you spy the rows of exquisite chocolates – they're just as beautiful as any I've seen in Paris. And the taste? Sublime.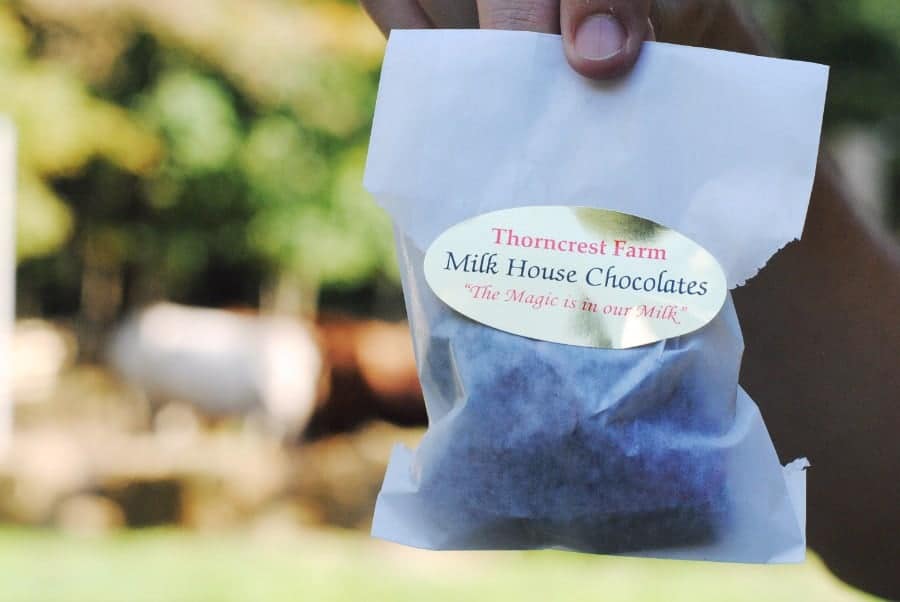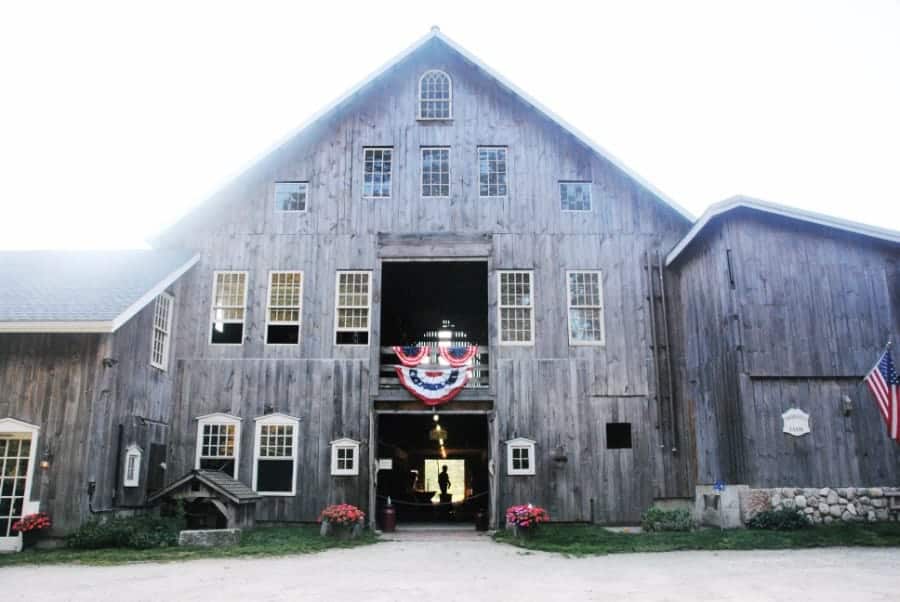 See the Autumn Colors
So what about the fall foliage in Litchfield Hills CT? Leaf-peeping, as it's sometimes known? I couldn't possibly write about Litchfield Hills sights without mentioning the change of seasons.
After all, experiencing the colors of autumn is a primary driver of visitors to the area. And for good reason! New England is known for fantastic displays of red, orange, and yellow leaves, and the Litchfield Hills doesn't disappoint visitors.
But here's the thing: Everything on this list, with the exception of skiing, is more beautiful, and more impressive if you come in September or October. You'll LOVE the drive to out-of-the-way Thorncrest Farm because you'll pass fantastic scenes along the way.
Campbell Falls is fabulous when nestled among the colors of fall. You can't make it to Arethusa Dairy without passing by beautiful vistas. You won't be the only ones appreciating Litchfield Hills' beauty, but it will be worth every bit of hassle.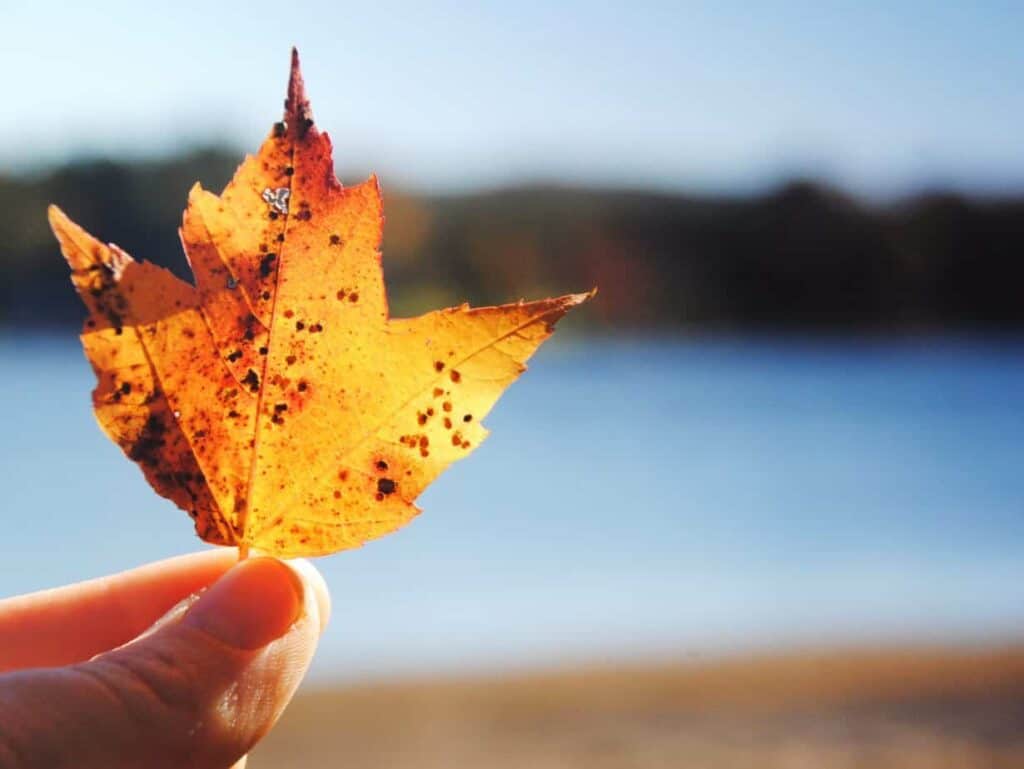 And the other parts of the year? Let's just say the area isn't lacking in charm, great food, and a multitude of activities to keep visitors entertained.
Looking for more information to plan your trip to the Litchfield Hills? Check out our Litchfield Hills travel guide for more ideas on eating, activities, and lodging.
---
Read this next:
---
Pin this post to save for later!
Jessica Brown currently lives in Connecticut and writes at Roaming the Northeast, a website dedicated to family travel in New England, New York, and farther out. She believes that traveling with kids doesn't have to be lame, and that it's possible to eat good food and see beautiful places even with children along.  You'll generally find her listening to audio books, fixing up her 100-year-old farmhouse, and exploring the world with her husband and three kids in tow.