*This site uses affiliate links; if you make a purchase through these, I may receive a small commission at no cost to you.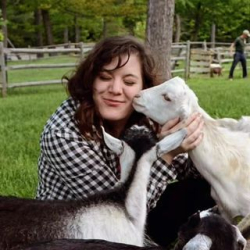 Latest posts by Amy Hartle
(see all)
The great breweries in Hartford Connecticut are just one of the reasons why this area is such a fun area to visit; with so many awesome things to see and do, there's always fun to be had during a trip to Hartford!
Looking to check out some cool breweries in Hartford Connecticut? Here are 12 of the best breweries the Hartford area has to offer!
Thomas Hooker Brewery
First up is Thomas Hooker Brewery, featuring brews like the Sizzling Hippie, a fun fan favorite. Drink your beverage of choice inside in the industrial tasting room or out on the patio, enjoying views of the city.

Hungry? Grab something to eat at the Thomas Hooker Cafe where you can find tasty sandwiches, salads, coffees, and of course, great craft beers to pair with it.

Phantom Brewing Company
Phantom Brewing Company is modest, yet mighty. Its tasting room is somewhat on the small side, but its cool art mural meets factory atmosphere is a great choice for a brewery!

Grab a glass, can, or growler of whatever strikes your fancy: How about the Serenity in Silence, a farmhouse ale with notes of clove and citrus? Or maybe you're looking for a classic brown ale like the Mr Brownstone, with a toasty caramel-chocolate undertone? Get yourself to Phantom Brewing Company to find your new favorite!

Back East Brewing Company
Back East Brewing Company is technically located in Bloomfield, but what's a 10-minute drive when you're headed to check out an awesome brewery?

The tap room menu includes unique creations like the Unicorn Farm IPA, featuring notes of white wine and pineapple, and the Peanut Butter Shot Milk Stout for when you're looking for something a little heartier. Live music, games, food trucks, and outdoor seating add to the great atmosphere at Back East Brewing Company.

Connecticut Valley Brewing Company
Just a quick 15-minute drive out of Hartford proper is the Connecticut Valley Brewing Company, featuring a great craft beer and spirit selection that makes that drive oh, so worth it!

Enjoy their Trailblazer IPA or perhaps Angel's Envy bourbon while you play a little trivia and nibble on some eats from one of the food trucks that are often onsite. Live music, group yoga, and more happen onsite at this hip brewery, so be sure to check their events calendar before you visit!

East Hartford Brewing Group
East Hartford Brewing Group is an East Hartford gem committed to honoring one of Connecticut's pioneer craft beers, the Ten Penny Ale, a crisp, refreshing red ale.

In addition to the classic Ten Penny Ale, you'll also find the Dirty Penny Ale, a black and tan ale, and many more in this refurbished old ice mill that makes for an ideal spot to sample some of Connecticut's favorite brews.
Hog River Brewing Company
Hog River Brewing Company is a Hartford community classic, with unique brews like their Peels and Blossoms Wit, their take on a classic Belgian wheat, featuring distinctly floral notes of chamomile, and their Black Earth Dark Lager, a rich, chocolatey dark beer.
Hog River Brewing Company hosts fun events throughout the year like their Annual Christmas Tree Farm, where they release a seasonal favorite, Little Merry Chocolate Milk Stout, alongside sales of real, live Christmas trees and wreaths! They also have a food delivery arrangement with nearby Parkville Market- yum!

WeHa Brewing & Roasting Company
WeHa Brewing & Roasting Company specializes in both craft beer and small-batch quality roasted coffee, so you can visit their tap room for a sample of their First Crack imperial stout with a whopping 10.5% APV, WeHa's signature coffee-infused beer, and know you're getting the best of both worlds!

In addition to their great tap list, you'll also find their coffee shop serving up the finest grinds in Hartford with specialty blends like their nutty and fruity Blue Black Blend medium roast, and if you'd like to try them all, you can even sign up for their subscription list!

New Park Brewing
New Park Brewing manages to impress on all levels: excellent craft beer menu, phenomenal pizza cafe, and great live events, all in a fun, friendly atmosphere!

Check out the Porridge Oatmeal Milk Stout for a hearty brew with a smoky finish and then order yourself a delicious pizza from Patty's; chances are, you'll be able to catch some live music on the outdoor stage while you're there, too!
City Steam Brewery
City Steam Brewery is another one of those breweries that does it all: fabulous craft beers, delicious eats, and a whole lot of entertainment!

Enjoy local favorites like the Naughty Lil Pils, featuring flavors of lemongrass and tangerine in a pilsner malt, and traditional brewpub goodies like wings and French Onion soup. Pool tables are in the back, the comedy club stage is downstairs, and trivia nights and other fun community events round out the good times at City Steam Brewery!

Paddle Creek Beer
Located in East Hartford, Paddle Creek Beer focuses on the craftmanship required to create the perfect brew: favorites include Smooth Like Papa, their coffee chocolate stout, and their Lawn Racer golden kolsch style ale.
Enjoy your beverage indoors in the industrial-esque tap room or out on the patio; food trucks are often present to round out the experience!

Labyrinth Brewing Company
Labyrinth Brewing Company is less than 15-minutes up the road in downtown Manchester, and well worth the quick drive to check out this awesome space; exposed brick, wood grain, and funky lights provide the perfect setting for this great CT brewery.

Try the Barrel Aged Steve French, the brown ale featuring hints of vanilla, cinnamon, and maple, or the Turbo Love Juice IPA with its tropical undertones while you scope out the great local art on the walls. Food trucks make a regular appearance at LBC, too.

Hops on the Hill Farm Brewery
Hops on the Hill Brewery is a Farm-to-Glass brewery in South Glastonbury, less than 15-minutes south of Hartford and absolutely well worth the drive to get there! All beers are crafted from grains and hops grown on the farm and is family-owned.
Favorites include the Harvest Brown, an American Double Brown Ale that features nutty flavors of roasted coffee and chocolate, and the hoppy Roaring Brook Red Ale. Aside from the great location (the brewery and tap room is in a tobacco drying barn!) you'll also find live music, community events, and food trucks often present onsite, too.
In addition to its great brewery scene, Hartford is one of the best places to visit in CT, so enjoy your time spent exploring this cool capital city!
Read these next:
7 Must-Visit Breweries in Portsmouth NH
10 Best Campgrounds for Camping in Connecticut