If you're looking for some fun things to do in Chester CT, you're in luck! There are plenty of great activities and attractions in this charming little town.
Whether you're interested in hiking or history, ice cream or pizza, there's something for everyone in the state of Connecticut, and the town Chester is no exception! We've rounded up some of the best activities there, including some top-notch restaurants, too, in case you get hungry along the way.
Here are some of the best things to do in this lovely New England town.
Have Ice Cream at Honeycone Craft Ice Cream
Honeycone Craft Ice Cream is the cutest ice cream shop in all of Chester. If you're visiting in summer and need a spot to cool off, this is the perfect place to go. The shop looks small from the outside, but the interior has vaulted ceilings and a fun chalkboard menu.
Their flavors include espresso mocha, Madagascar vanilla bean, chocolate milk, and even cinnamon honey. They also have seasonal flavors (in the past they've had chocolate graham and blackberry basil) as well as non-dairy options.
Choose between one to three scoops, or try a signature flight to try six of the flavors on their menu. They also have beverages, sauces, and many toppings to choose from so you can truly make the ice cream your own.
See the Castle in Gillette Castle State Park
One of the best Connecticut State Parks happens to be right near Chester. So, you absolutely have to visit! Gillette Castle State Park is also one of the more unique parks because it features, you guessed it, a castle!
Located in East Haddam, Gillette Castle dates back to 1914 when it was built by the 20th-century actor William Hooker Gillette. He was fairly well known for portraying Sherlock Holmes, and he built the home as a place to retire, surrounded by the beauty of Connecticut.
It was sold to the state back in 1943 and is now open for tours year-round. There's nothing better than checking out the inside of this 24-room mansion! Plus, the views are breathtaking, looking out to the Connecticut River from a hill. There are some great hikes in this park to enjoy, too.
Hike Around Pattaconk Reservoir
Located in the Cockaponset State Forest is Pattaconk Reservoir. This is the perfect area to go for an outdoor hike while in Chester! One of the best trails is just the Pattaconk Reservoir trail, which is just shy of 3 miles long and includes 200 feet of elevation gain.
This loop trail is more of a calming walk that will lead you around the entire perimeter of the lake. It tends to be a popular walk for those who want to go birding, and it's great for escaping into nature during a trip to Chester. It's kid-friendly, and dogs are allowed on a leash.
The trail is fairly well marked all the way around the reservoir, so you should be alright if you're a beginner hiker/trail walker. You can also always download a copy of the map to your phone, too, if you want to be extra safe!
Visit the Chakana Sky Alpacas
Did someone say alpacas!? Yes, that's right; you can literally head over to an alpaca farm at Chakana Sky Alpacas to see some during a visit to Chester. This place raises alpacas and is committed to exceptional care, and it shows.
There isn't an admission fee to stop by and see the alpacas, but they do accept donations. Any donations made go directly to the farm! Another way to support the farm is to shop at their farm store and pick up some things before you go.
Throughout the year, Chakana Sky Alpacas also offers fun yoga sessions. Just imagine having yoga near the alpacas! This is a super fun place to stop by whether you love animals or if you are traveling to the area with kids.
Fish in Cockaponset State Forest
Do you want to go fishing in Connecticut? You're in luck, because there's a place right in Chester that you can! Head on over to Cockaponset State Forest for some incredible fishing, which can be fun for all ages.
If fishing isn't your thing, don't worry; there are many other fun things to do in this forest, too. Go snowmobiling or cross-country skiing in winter. You could also go boating, swimming, horseback riding, mountain biking, or hiking.
There are tons of fun trails directly in Cockaponset State Forest, and each one is breathtaking and allows you to truly escape from town life if you want a quick little getaway in nature.
Dine at Grano Arso
Believe it or not, but one of the best things to do in Chester CT is to head to the beautiful Grano Arso for an incredible Italian dinner. This restaurant is situated inside a historic bank dating back to 1902 and is run by Chef Joel Gargano.
What makes this restaurant so unique is that it melds modern and traditional Italian into one. The inside of the restaurant is super sleek, with white and warm wood accents and comfy navy blue chairs. It brings elegance to a whole new level.
The menu is small, but it's because they know what they do best. They have dishes like spaghetti with scallops and shrimp, sweet corn agnolotti with smoked ricotta salata, melon and prosciutto, eggplant al forno, and eve lobster risotto. There are many cocktails and wines that can be paired with whatever entree you choose.
See Rare Instruments at Acoustic Music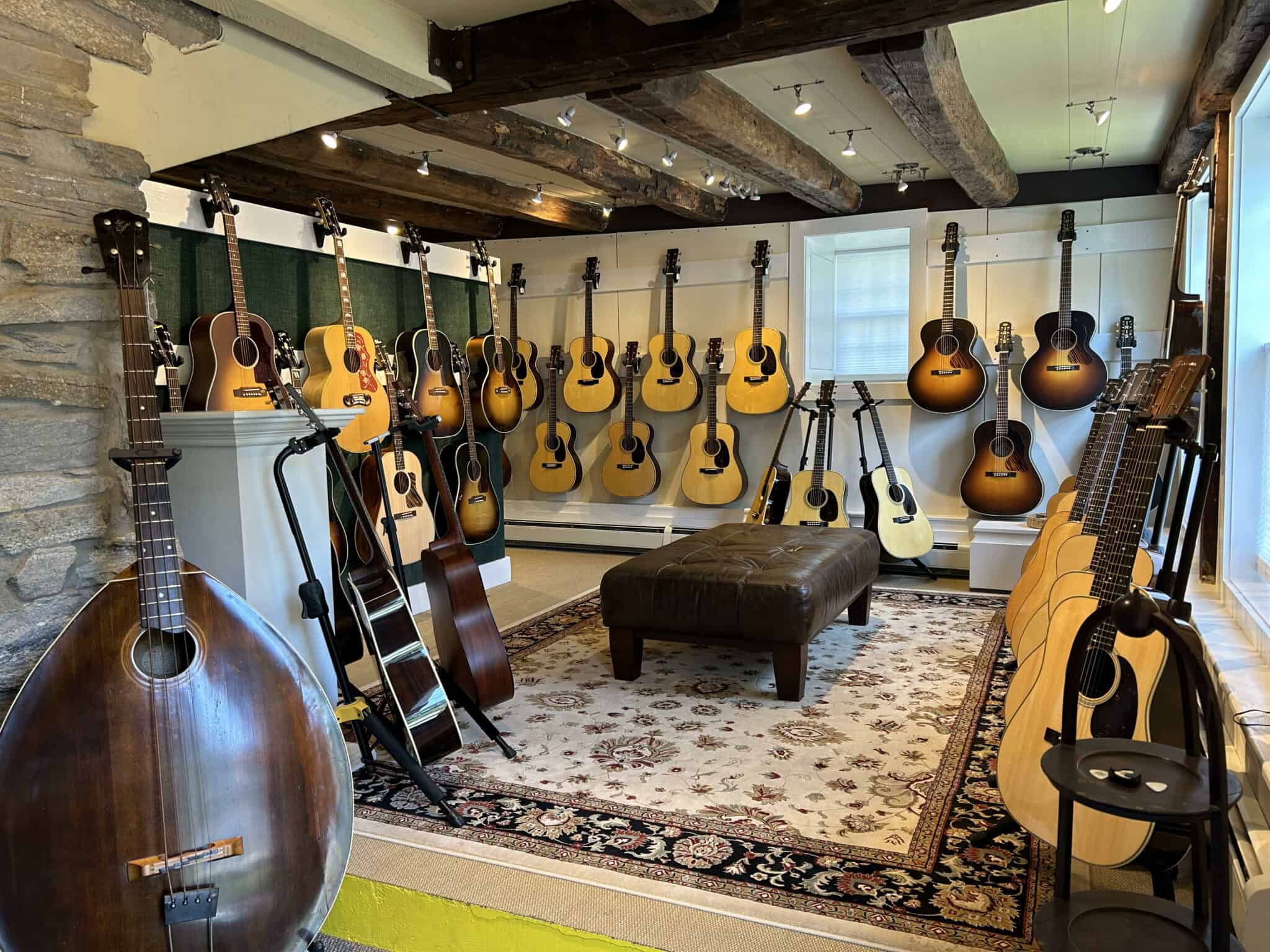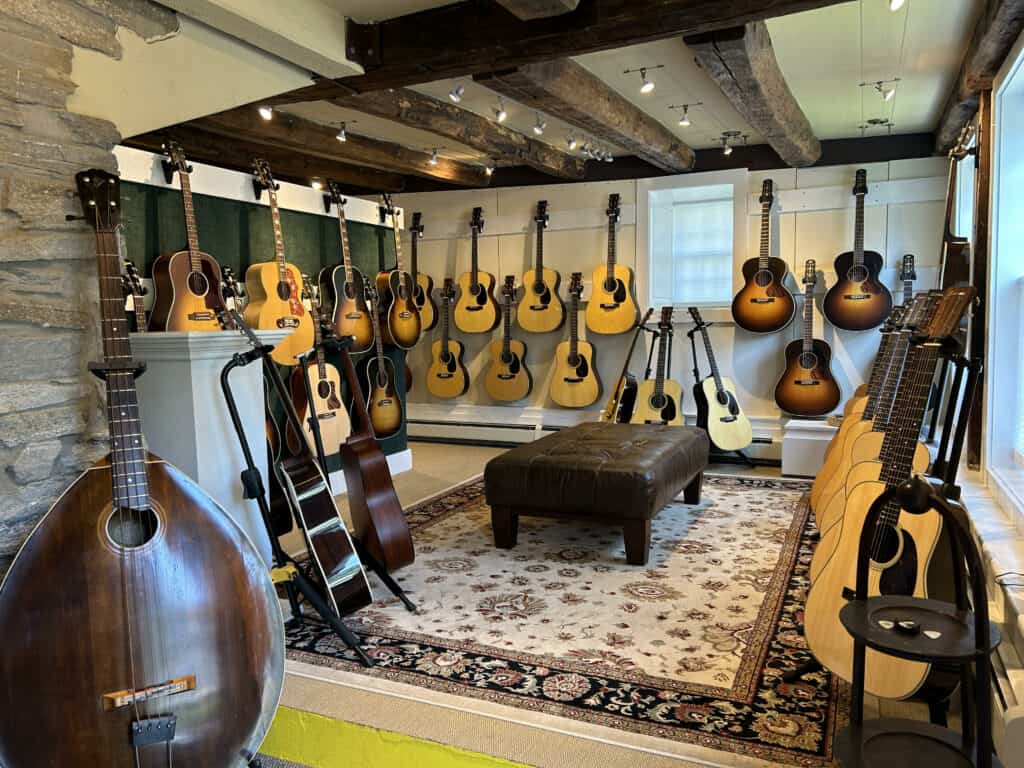 Are you a music aficionado? Do you have a passion for fine and rare instruments? Then you're going to want to visit Acoustic Music on Maple Street in Chester.
Not only can you ooh and aah over all the gorgeous, meticulously crafted instruments, but you also have the opportunity to play rare and top of the line acoustic guitars, banjos, ukuleles, and mandolins!
Catch a Show with Goodspeed Musicals
Want to see a show during your visit to Chester? Head over to Goodspeed Musicals! This place dates back to the 1960s in East Haddam and is one of the best places to see shows in the area. They mostly perform at an opera house as well as the Norma Terris Theatre right in Chester!
Each year, they tend to have around 400 different performances during their season from April through December. So, there are lots of chances to see them perform. They are also pretty well known and have been dubbed as "The Home of the American Musical."
The shows that they have vary by the year, but in 2022, they had lots of different shows. A select few include Anne of Green Gables, 42nd Street: The Tap Dance Spectacular, and Christmas in Connecticut: A New Musical. They have lots of seasonal shows like that last one, too, throughout the year!
Camp in Selden Neck State Park
Just twenty minutes from downtown Chester CT is Lyme's Selden Neck State Park. It's technically just across the river, but you have to take a detour to get over there by taking the East Haddam Bridge. You could also consider taking the Hadlyme Ferry instead if you'd like!
This state park is one of the best places to go camping in Connecticut. This can be a super fun time for anybody, including those visiting with children. Just imagine how fun it will be falling asleep in the evening to a sky full of stars and then waking up in the morning by taking in the beautiful sounds of nature.
Selden Neck has four spots for camping, so the capacity isn't super high. Choose between Cedars site, Springledge site, Quarry Knob site, or Hogback site. These are riverside spots that are primitive, so you will have to bring absolutely everything that you could need on your camping trip with you.
Buy a Gift at Lark
Lark is a cute and charming boutique that you won't want to miss while visiting Chester, Connecticut. This place is welcoming with its unique brick exterior, which beckons you in. The second you step inside, you'll be welcomed by beautiful displays of all types of gifts. That's why it's the perfect place to buy a gift to take home!
At Lark, they sell a little bit of everything. You can find accessories, apparel for women, baby clothes, cute little toys, and more. Everything throughout the shop is high quality, and if you have any questions, the workers there are always more than happy to help.
Have a Drink at The Little House Brewing Co
What better way to relax after a long day of exploring Chester than by having a pint with friends and family? Luckily, Chester is home to the lovely Little House Brewing Co, which is the perfect place to unwind.
They have a taproom where you can try all of their tasty brews. Some of their drinks in the past have included Fruit Stripes: Razz-ermelon, Can't We Elope?, and Mini Bear. If you don't know what to try, be sure to ask; they love giving recommendations to make sure you get the type that's perfect for you.
If you want to take some to go, they also allow that. Throughout the year, this location hosts many different events, ranching from Oktoberfest and collabs with other businesses in the area. In August 2022, they even hosted a beer and ice cream flight night in collaboration with Honeycone Craft Ice Cream!
This post was all about the best things to do in Chester CT. There are so many fun activities in Chester, so we hope this post has helped you figure out how to have the best trip possible.
---
Read these next: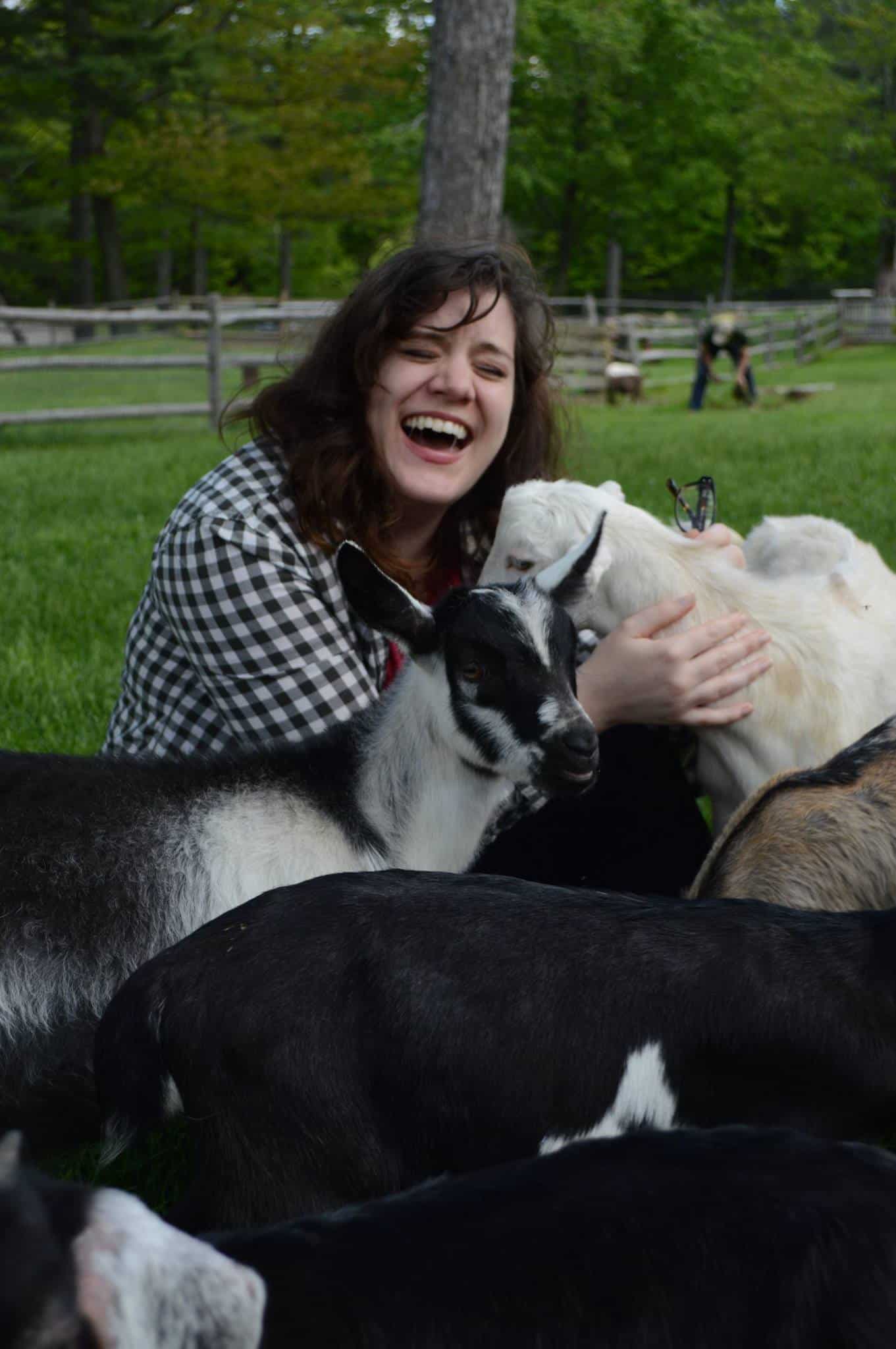 Amy Hartle is the founder and Editor-in-Chief of New England With Love, a comprehensive resource for travel in the New England region. Amy has been exploring New England since 2001. She lived in Vermont for many years and is a graduate of Plymouth State University in New Hampshire. Amy has been writing about travel for over a decade. On this site, Amy aims to share her love of New England and help you to have the best possible adventures!
Amy has been a full time blogger since 2012, and is also the publisher of Two Drifters, where she writes about couples travel and relationships, as well as Let's Adventure Baby, a family travel site. When not traveling the world or creating epic blog content, Amy can be found cuddling with her husband, son, and cats, & drinking a maple latte.