---
*Links in this article may be affiliate links, from which we may earn commission. See our
Privacy Policy
for full details.
---
You may be familiar with Concord, Massachusetts. Home to some of the most famous nature literary heroes and some of the most significant parts of American history, notably the American Revolution.
While Concord resides outside of Boston, this quaint town serves as a fantastic place to visit. You will have opportunities to enjoy history, nature, and architecture.
We're going to take you through all the notable spots within Concord to visit: the top things to do in Concord MA.
Walden Pond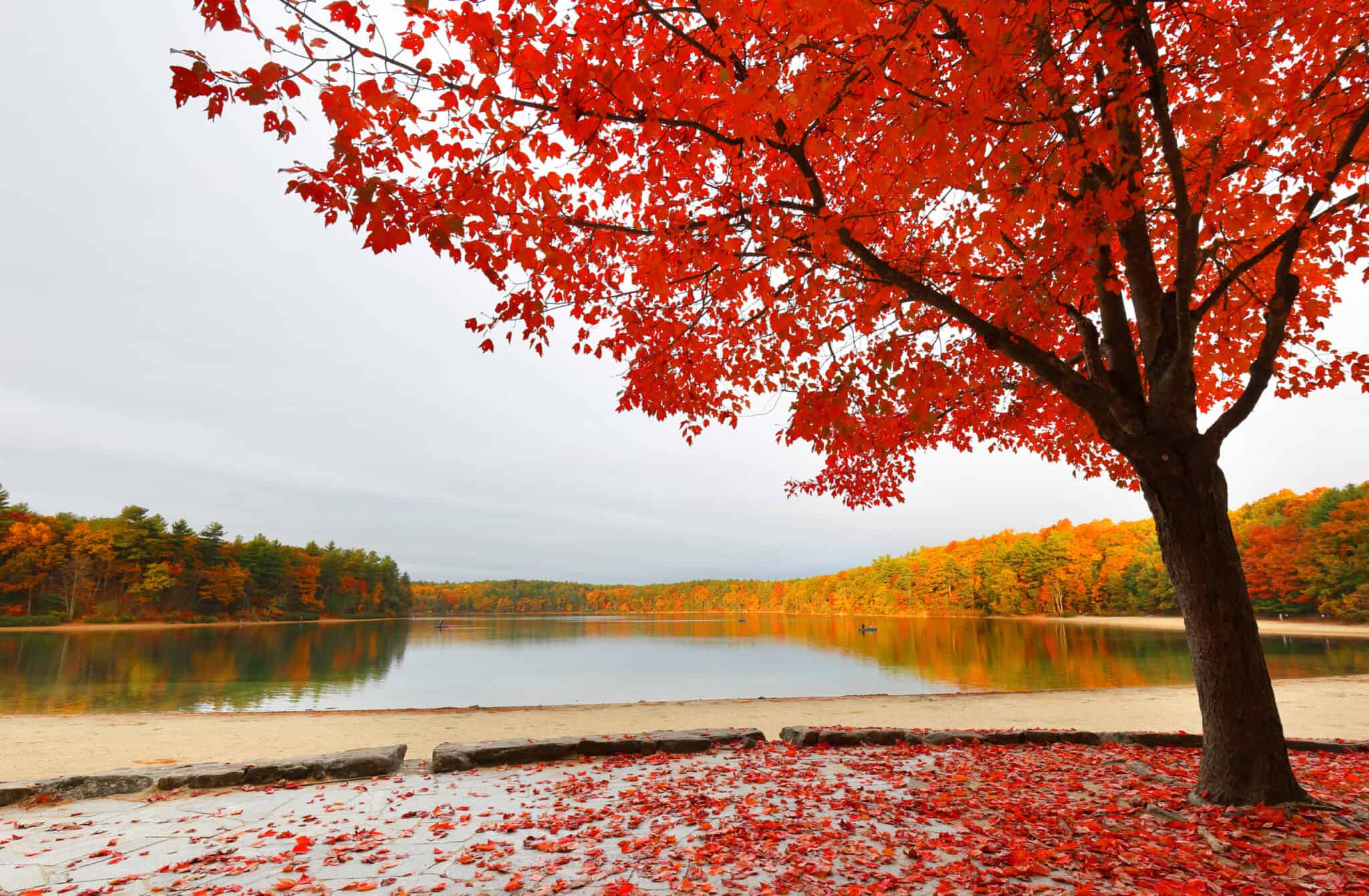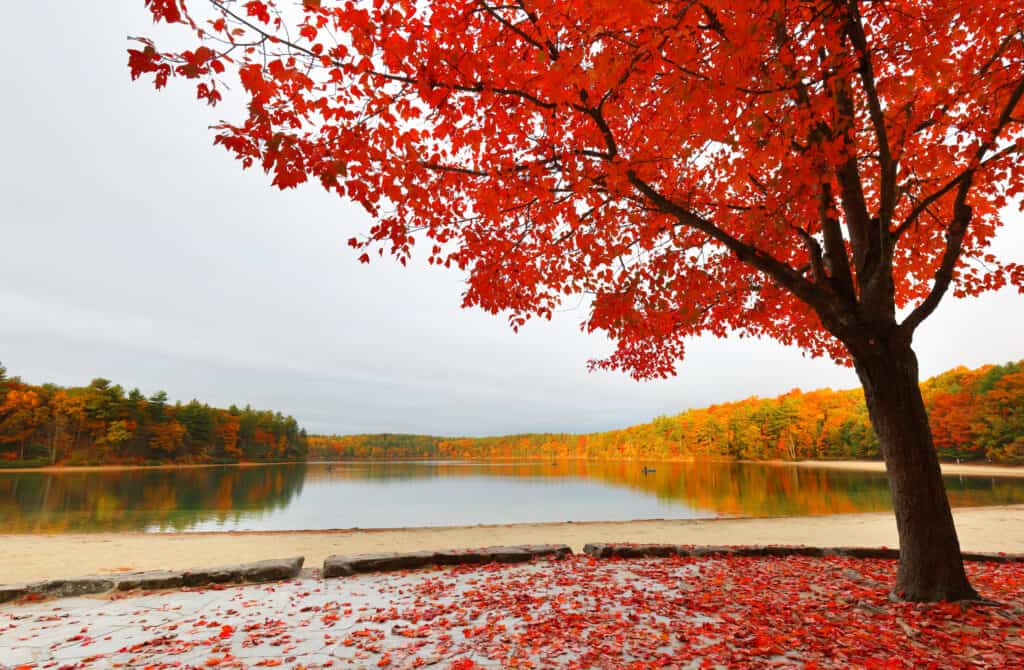 Walden Pond State Reservation is one of the most famous sites in Concord. Not just beautiful to enjoy nature but has a historical background. It's got everything you could want, all contained in this little preservation. You can go swimming, boating, fishing, walk along the trails, or explore history.
The Walden Pond reservation was designated a National Historic Landmark in 1962, and The National Historic Preservation Act of 1966 ensured federal protection for the preservation and protection of this beautiful landscape.
Walden Pond is most associated with the writer Henry David Thoreau, a school teacher and philosopher, famously lived in a cabin for two years by the pond and spent his time writing and observing as the seasons passed. Thoreau founded the study now known as ecology with his observations of plants and animals. This exploration created the foundation for his 1854 work, Walden; or, Life in the Woods.
Sleepy Hollow Cemetery
Lots of people associate Sleepy Hollow with the headless horseman tale, but Sleepy Hollow is not just famous but one of the oldest cemeteries in the United States. It was meant to be a cemetery garden as a new approach to traditional cemeteries and beautiful to look at.
You can spot some of the famous writers and thinkers of Concord; The Alcott family, Nathanial Hawthorne, Ralph Waldo Emerson, Henry David Thoreau, to name a few.
Overall, Concord several cemeteries if you require spooky adventures without going to Salem.
Louisa May Alcott's Home – Orchard House
Concord is home to many famous writers, including Louisa May Alcott. Orchard House was the most permanent home of the Alcotts and where Louisa resides most of her life. The house is most noted for being where Louisa May Alcott wrote her classic novel, Little Women, in 1868. The home has been well maintained since it was resided by the Alcott family.
Visiting the Alcott home is like stepping back in history. You can view all their original items to sense the historical content truly. You can see the house and walk around the trails.
Orchard House is open for guided tours daily but check updates due to COVID restrictions or limited tickets.
Verrill Farm
Verrill Farm has been a staple part of Concord since 1918. All the locals love this property. This farm isn't your traditional farm. It's a place for farm life and offers a marketplace for local shopping. You can find fruits, vegetables, bread, pastries, and more! It's a beautiful opportunity to see behind the scenes of farm life.
Enjoy fresh produce from spring into fall, and hours are typically 8-6 pm. It's a perfect chance to get fresh air, do some local shopping, and enjoy the view! They even have a local deli and are one of the great places to eat in Concord.
Walk Down Battle Road Trail
If you visit downtown Boston, you'll see the Freedom Trail within the Boston Commons Park. Concord, MA, has the Battle Road Trail. Similar to the Freedom Trail, you can retrace the footsteps of America's forefathers.
You can take a walk into history as It mirrors the Minutemen's route during the battles of Lexington and Concord against the British during the American Revolution.
You can find the Battle Road Bridge and trail within the Minute Man Park. It's open daily to the public.
Minute Man Historical Park
This little park is ideal if you love American history. Minute Man Historical Park represents the right to freedoms and American's fight for it and struggles to acquire it. Aside from the history, the park itself is clean, beautiful, and tranquil.
Historical Park is purposefully there to preserve and protect the land and properties associated with the American Revolution's opening battles—a significant part of American history. Experiencing Minute Man Park is a way to transport yourself back into revolutionary America.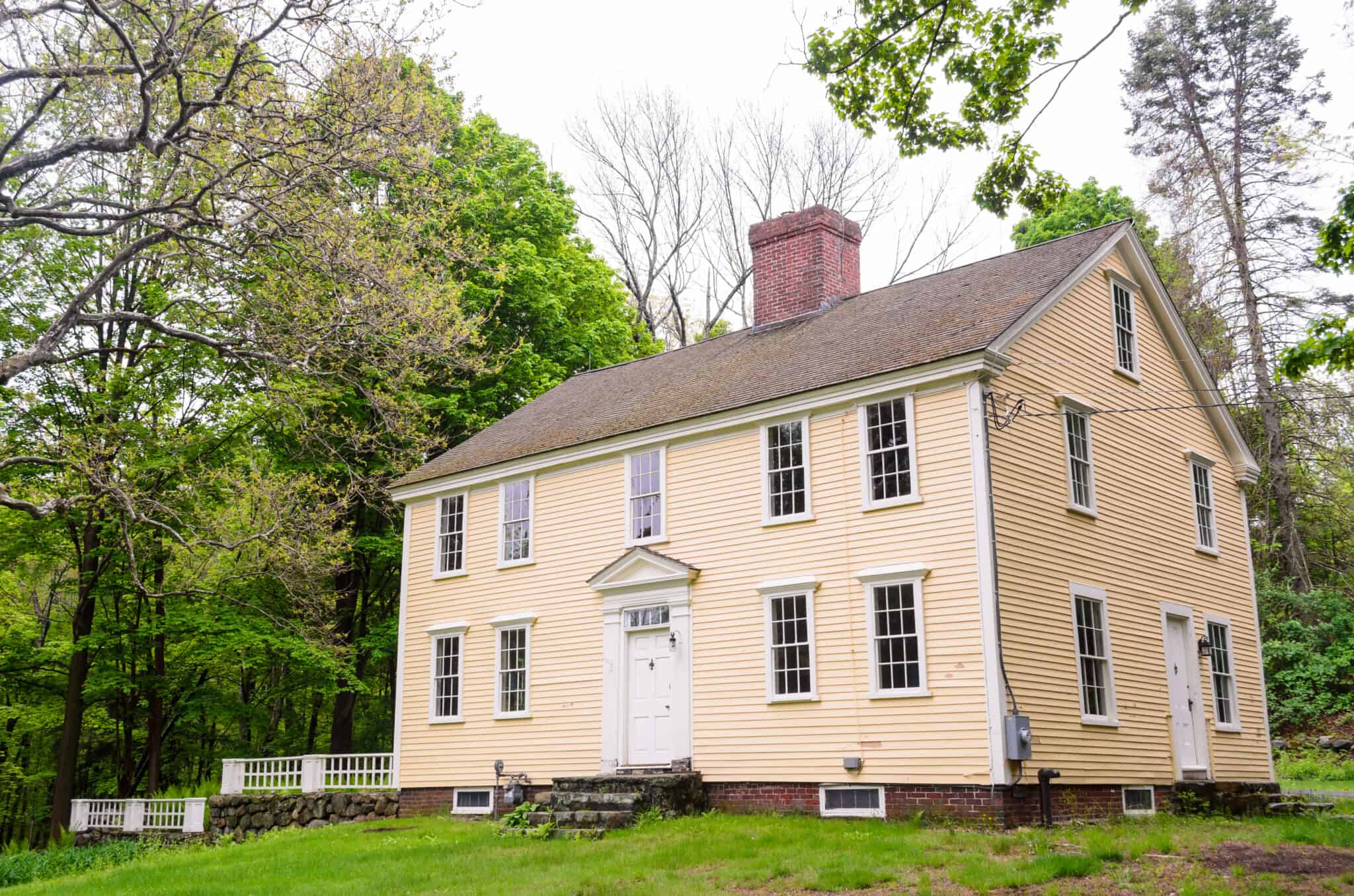 There are lots of areas to explore. You can enjoy a guided tour and experience history for yourself. If you have a limited time in Concord, you can experience lots of history in one stop by visiting. Between American Revolution and transcendentalist writers, you can spend hours exploring this famous park.
The Concord Museum
Naturally, you can expect lots of history sprinkled throughout Concord. If you're looking for an informative experience or in Concord on a rainy day, consider stopping by the Concord Museum. Don't be fooled by its size; you can spend hours learning about American history by visiting the Concord Museum.
Everything about authors of Concord, revolutionary tales and historical artifacts, and literature: this small yet rich museum is one of the oldest in the United States. Aside from Gettysburg, you can learn a lot about early American history within this museum of Concord, MA.
The museum is open daily from 10 am to 4 pm, and tickets can be purchased through their website.
Old Manse Home
Don't worry if you haven't had your fill of historical sites in Concord. You can check out the famous Old Manse Home, built-in 1770, the home of Ralph Waldo Emerson's grandparents. Ralph Waldo Emerson is another famous transcendentalist writer and lecturer. You can learn a lot by visiting this old home and observing ancient artifacts and architecture.
Additionally, Nathaniel Hawthorne rented out the house later and married his wife. If you're a reader or writer, you'll appreciate the literary history of this house. They notably carved their initials into the wood that can be seen in the house.
Not only can you enjoy the history but the nature surrounding the Old Manse Home with trails and artifacts left from its previous famous authors.
The Old Manse House is currently closed during the week and only open on weekends.
deCordova Sculpture Park and Museum
Concord has lots of historical sites and landmarks, but you can also find art if you're more of a creative person. You can enjoy the park's beauty alongside magnificent sculptures and the old mansion located on the property.
Before this mansion was turned into a museum, New England architect John Quincy Adams restored and renovated it. DeCordova Sculpture Park is a contemporary art museum by Flint's Pond in Lincoln, Massachusetts, and on Walden Pond's outskirts in Concord. While this park and museum are technically in another town, it makes a list since it's practically Concord and definitely worth the trip!
This museum is open daily to the public. Due to COVID, check updates in case times or days have changed.
Concord Public Library
In a town with a historical reference like Concord, you don't want to miss the opportunity to see its public library. The library was created since there weren't alternatives at the time. The building itself is a Gothic structure that differed from the traditional style. You can find all of Concord's literary, social, political, and architectural history at the public library.
This library is open every day of the week. Due to COVID, check for recent changes or updates.
Old North Bridge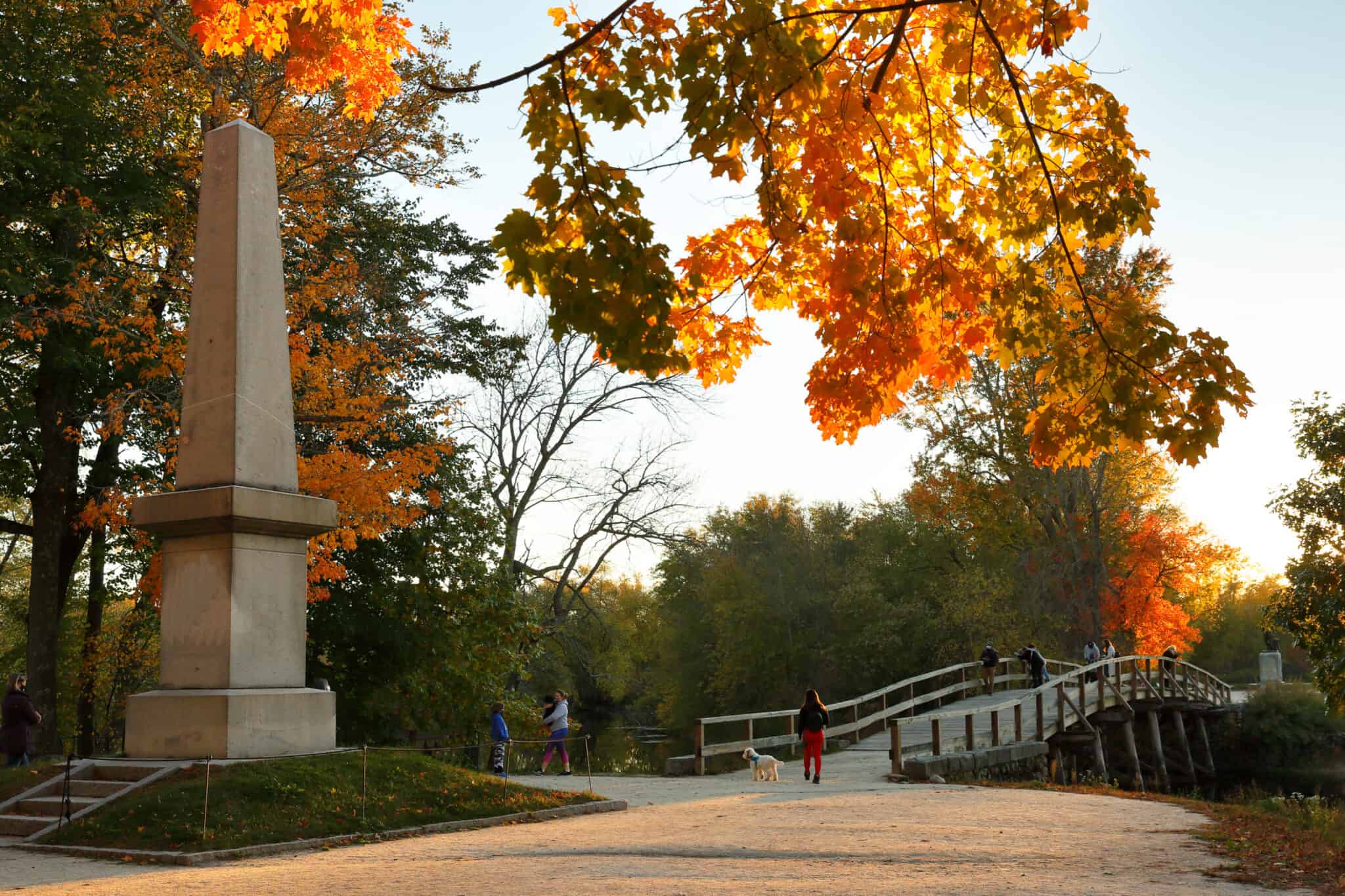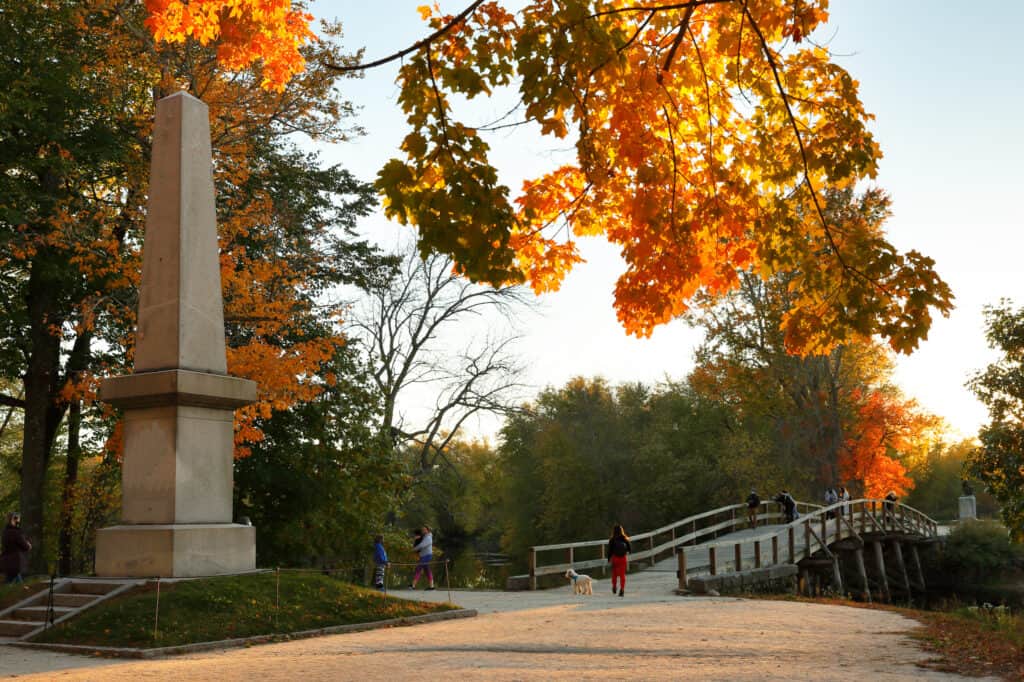 Another scenic spot in Concord is the Old North Bridge, a historic site by the Concord River. It was at this bridge where "shot heard around the world" took place. It was during the Battle of Lexington and Concord. Not only will you enjoy the view of this old bridge, but you can stop and check out various monuments surrounding the bridge, such as the 1836 Battle Monument.
This is a popular tourist destination in Minute Man Park, another historical location. You can visit the site within the hours of Minute Man Park.
Great Meadows National Wildlife Refuge
As you can see, you can expect lots of history and nature from Concord. Another option if you're looking to get outside is to explore the Great Meadows National Wildlife Refuge. This area is a 12-mile long stretch of wetlands and wildlife.
It's a fantastic spot to explore nature and go bird watching. With endless species of birds, you can pack binoculars and see what's out there. There's abundant wildlife to see within this refuge, such as various deer species, foxes, beavers, and more.
If you aren't birdwatching, you can enjoy the peaceful trails alongside the Concord River and go for a nature walk. It's a perfect escape if you live within Boston and need your nature fix.
The park is open daily from dawn until dusk.
—
We hope you had a wonderful time exploring Concord, MA, with us. I bet you didn't expect so much from a town. If you happen to be outside of Boston or live in the New England area, Concord is an ideal location for a weekend getaway or day trip. As you can see, Concord will offer plenty of adventure, history, and nature. You can find something for everyone in Concord, MA.
---
You might also like:

---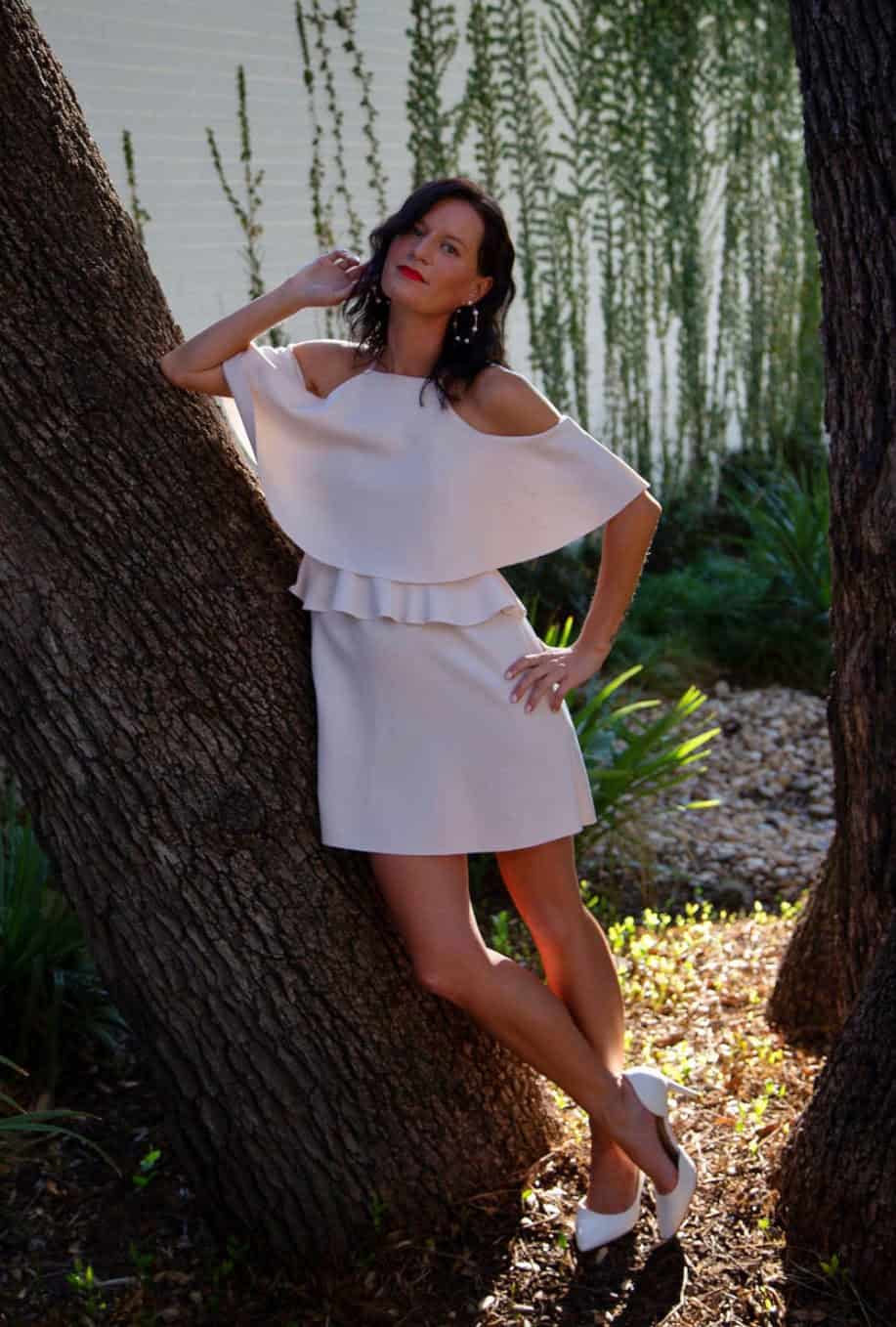 Ali Hanckel is a native New Englander, who now resides in Austin, Texas, although her family still lives in NH. Ali is a writer, business and marketing strategist, and traveler. She enjoys exploring nature, anything that requires learning, and hanging out with her two cats, "the boys."