*This site uses affiliate links; if you make a purchase through these, I may receive a small commission at no cost to you.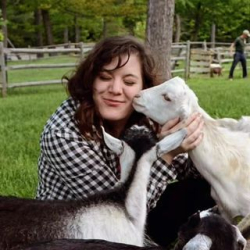 Latest posts by Amy Hartle
(see all)
What better way to enjoy the beauty of New England than by visiting historic locations like the castles in Massachusetts? New England is filled with beautiful castles, but some of the most beautiful can be found in the Bay State.
We've taken the time to round up some of the most unique and beautiful castles that can be found throughout Massachusetts to save you time researching on your own. Throughout this post, you'll find historic castles as well as more modern ones.
Keep reading to learn all about the best MA castles.
Hammond Castle, Gloucester
Located right in Gloucester, Hammond Castle is an absolute must-visit and is also one of the most well-known castles found in the Bay State. The castle was built for John Hays Hammond Jr. in the 1920s. He had spent quite some time exploring around Europe and then returned back home, and decided to build a medieval castle that he could call his own, and thus decided to fill it with some of his favorite art pieces.
Visitors are able to go to Hammond Castle today and tour the castle to see it in all its glory. Tickets are about $18 for adults and $10 for children. Because it's now been converted into a museum, you're able to explore the most famed parts of Hammond Castle easily.
For a good time, be sure to book a guided tour; though these are only offered at specific times, they will give you the most detail about the castle while you're there.
Herreshoff Castle, Marblehead
Next is Herreshoff Castle in Marblehead, Massachusetts. Built in the 1920s by Waldo Ballard, this beautiful castle features a unique Gothic style that will truly take you back in time. The castle is now named Herreshoff Castle because it was eventually purchased by a man named Francis Herreshoff.
As time went on, the castle was sold yet again, this time to someone else named Michael Rubino in the 1990s, who then turned it into a bed and breakfast. It is a beautiful medieval place to stay with pricing starting at $200 a night, but it's only open seasonally from May through November.
Prospect Hill Castle, Somerville
Though this may not be a full castle, Somerville's Prospect Hill Castle is still a place that deserves a spot on this list! It's a historical landmark that many also refer to as the Prospect Hill Monument.
The monument itself was built in the 1900s and was built to commemorate everything that happened during the war on Prospect Hill. In 1776, General Washington even raised a flag on Prospect Hill.
The castle itself was built to represent the style of English castles, but this one was built of granite. There's a gorgeous park nearby that's open to the public, and the monument was officially unveiled to the town of Somerville in 1903. Today, Somerville actually still raises a Grand Union Flag on top of Prospect Hill, replicating the tradition started by George Washington in the 1770s.
Castle Hill on the Crane Estate, Ipswich
Next up is Castle Hill on the Crane Estate, which is located in Ipswich. It's absolutely massive; in fact, the mansion is just shy of 60,000 square feet and is located on 165 acres of land. The house was built in the 1920s to serve as a home for the summers for both Richard Teller Crane Jr. and his wife.
For the best time possible when visiting the Castle Hill, be sure to go on a Castle Hill Tour. They have six different tours available, ranging from tours with names like "Cupola with a View" to "Guest of the Cranes." The most basic of tours is Guest of the Cranes, which is a unique spin on a tour and makes you feel like you're one of the luxurious guests who came to stay at the hotel in the 1920s. It's about 60 minutes long. Tour tickets can usually be purchased in advance or right at the property.
Another must when visiting is to stop by the public gardens. They have a variety of gardens on-site, and are also best observed on a tour. If you love gardens, be sure to also check out the beautiful botanical gardens in Massachusetts!
Blantyre Castle, Lenox
Located in Lenox, Blantyre Castle is a lovely castle structure that's actually a 4-star hotel! Lenox is most notably in one of the most breathtaking places in Massachusetts: the Berkshires. The castle was built back in the early 20th century and was revamped in 2000. When it first opened, it was said to be one of the best castles in the entire world.
The castle is still a hotel today and has such elegance that will truly take your holiday to the next level. There are many places to stay throughout the castle grounds, including one of the cottages, the manor house, or the carriage house. Couples in particular love staying at this place when visiting Lenox!
Winnekenni Castle, Haverhill
Winnekenni Castle is a gorgeous castle in Haverhill that's located on 700 acres of land. It has a breathtaking and unbeatable view of nearby Kenoza Lake, making it a truly scenic place to see.
The castle was built in the 1870s by a man named Dr. James R. Nichols who was a chemist in the area, but he actually only used the castle for his summer home. Visitors today are able to check out the castle if they book it for an event.
However, because the castle is located on so much land, there are a lot of trails in the area that the public can visit. Just head over to the trails by Kenoza Lake and you might luck out and see the castle in the distance. Trails here are great for cross country skiing, biking, walking, and hiking. Enjoy the outdoors!
Tenney Castle, Methuen
Tenney Castle in Methuen, Massachusetts, is another castle-like structure. It was built in the 1840s and belonged to Charles H. Tenney as it was actually part of his estate back in the day. The castle has also been listed as a historic landmark in the National Register of Historic Places back in the 1980s.
The castle can still be seen today when passing by in Methuen. Much of what the estate used to be has since been donated to town, such as where Tenney Grammar School now is. The ruins of the castle still exist and have unfortunately been vandalized a lot over the years.
If you want to explore more of what belonged to the Tenneys, be sure to stop by Greycourt Park, a state park in Massachusetts. This is where the Tenney Estate was.
Usen Castle, Waltham
Waltham also has a castle-like structure of its own: Usen Castle. It was built back in 1928 in a classic Medieval style and is actually located directly on Brandeis University. It served as a dorm for students who attended Brandeis up until 2017, but the building has been featured on the National Register of Historic Places.
Unfortunately, the dorm was eventually said to be unsafe which is why students stopped living in it. The plans are that it should eventually be partially deconstructed and rebuilt. One can only guess that it will eventually be used as dorms again in the future once it's fixed up a bit.
Bancroft's Castle, Groton
Another unique MA castle is Bancroft's Castle which is located in Groton. The castle has quite the history, starting with General William Bancroft in 1906 who wanted to build a retirement home for himself. He ran out of money and sold the home to a man named Harold Ayers, and the place eventually became a sanatorium for a time.
Flash forward again, and the castle served as a meeting place for the Groton Hunt Club until there was a disaster that occurred on the 4th of July in 1932. Today, ruins can be seen while doing a hike and many people will trek out here to take beautiful photos of what's left.
People also love visiting here because of the legend that the area holds; supposedly, back in the 1600s, the area that the castle was built on was used for hangings. Many say that the ghosts of those who were hung actually still haunt the area.
Now you know all about some of the best and most stunning castles in Massachusetts! Whether you visit just one of these or try to see parts of all of them, it's still a great way to step back in time and enjoy some of the culture and history of Massachusetts. Plus, as you can see, some of them also have incredibly unique stories, and you can learn even more by attending one of the group tours.
We hope that you enjoy your trip to the Bay State! If you're into castles, be sure to also check out more castles in New England during your visit.
---
You might also like:
10 Fantastic Museums in MA for All Ages
12 Best Museums in Boston, Massachusetts