*This site uses affiliate links; if you make a purchase through these, I may receive a small commission at no cost to you.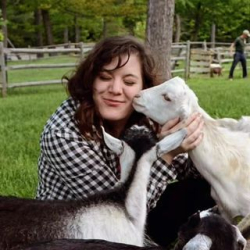 Latest posts by Amy Hartle
(see all)
From actors to philosophers and everything in between, there are many famous people from Massachusetts! In fact, some of the people on this list just might surprise you, while others, like the Wahlbergs, might not.
So, let's put your skills to the test. Did you know about all of these famous MA people? Keep reading to find out, and try keeping score to see how well you do!
Samuel Adams
First up is Samuel Adams, who was born in Boston in the 1700s. He was a founding father of the USA (his most significant achievement) but was also a philosopher and statesman, among other roles.
John F. Kennedy
John F. Kennedy is another famous person from the greater Boston area, having been born in Brookline. He was the 35th President of the United States from 1961 to 1963. Today, many landmarks in the Boston area are named after JFK.
Bo Burnham
That's right, comedian Bo Burnham (full name: Robert Pickering Burnham) was born in Hamilton, Massachusetts. He's known for his stand-up comedy and music, as well as filmmaking, today.
Rocky Marciano
Famous professional boxer Rocky Marciano was born in Brockton and is the only boxer of his type to have been undefeated his entire career. He retired to spend more time with his family after 49 wins.
Nancy Kerrigan
Olympic figure skater Nancy Kerrigan was born in Stoneham, Massachusetts. She has won two different medals (bronze and silver) and competed at the World Championships in 1991.
Mark Wahlberg
By now, everyone knows the Wahlbergs are from MA! Mark, once known as Marky Mark, was born in Dorchester and has been an actor, rapper, and entrepreneur since rising to fame.
Steve Carell
Actor and comedian Steve Carell was born in Concord and has starred in multiple roles, but is most notably known for portraying Michael Scott in The Office. He's also appeared in Crazy, Stupid, Love, Despicable Me, and Evan Almighty, among other pieces of media.
Matt Damon
Born in Cambridge, famous actor, Matt Damon is one of the most famous people from Massachusetts. He's starred in big-name movies like Good Will Hunting, The Martian, Jason Bourne, and more. Matt even attended Harvard for a short time.
Uma Thurman
Actress Uma Thurman was born in Boston in the 1970s and has played many roles over the years. More notably, she was in Kill Bill and Pulp Fiction. Many say she was Quentin Tarantino's inspiration and muse.
Paget Brewster
Paget Brewster is another Massachusetts actress, though she was born in Concord in 1969. She's been on many shows but is most well-known for playing Emily Prentiss on Criminal Minds.
Jenny Slate
Jenny Slate was born in Milton and is both an actress and comedian who went on to attend Columbia University. She's been in media like Everything Everywhere All At Once, Marcel the Shell with Shoes On, and The Secret Life of Pets.
Sylvia Plath
Born in Boston (Jamaica Plain), Sylvia Plath is one author that almost everyone will know of due to high school English classes. She's the author of the famous novel The Bell Jar, and also wrote many other pieces of poetry until she passed in 1963.
Connie Britton
Connie Briton is a famous actress who has been in so many hit shows over the years, like Nashville, The White Lotus, Dirty John, Friday Night Lights, 9-1-1, and American Horror Story. She was born in the 1960s in Boston.
Jack Kerouac
Classic American author Jack Kerouac was born in Lowell in the 1920s. He's most well-known for writing On the Road, another classic read in high school English courses.
John Hancock
Do you know how everyone says "John Hancock" as slang to mean signature? Well, the actual guy who inspired that was born in Braintree! He's a Founding Father who most notably signed the Declaration of Independence.
Allison Janney
Another actress hailing from Boston is Allison Janney, who even has won an Academy Award. She's been in The Help and I, Tonya among other films and TV shows.
B.J. Novak
B.J. Novak is most famous for playing The Office's Ryan Howard, and he hails from Newton. He's been in many other movies and shows but has also started to gain fame from writing.
Misha Collins
Born in Boston, Misha Collins is another famous actor from Massachusetts. His most well-known role is that of Castiel on the show Supernatural, though he's also appeared in other media like Girl, Interrupted, and more recently, Roadfood.
E.E. Cummings
Author and poet E.E. Cummings was born in Cambridge and wrote just shy of 3000 works during his lifetime. Some of his works can be found in books like I Carry Your Heart with Me.
Mindy Kaling
Actress, producer, and writer Mindy Kaling is another celebrity from The Office (she played Kelly) from Massachusetts, having been born in Cambridge. She's been involved with many shows and films, like Ocean's 8, Never Have I Ever, and The Mindy Project.
Finn Wittrock
Finn Wittrock is an actor who has starred in media like Ratched, Halloweentown High, Luckiest Girl Alive, and American Horror Story. He was born in Lenox.
Taylor Schilling
Taylor Schilling is an actress who was born in Boston in the 1980s and famously played Piper Chapman (the leading role) in Orange is the New Black on Netflix. She's also been in other great films like The Lucky One.
Ellen Pompeo
Actress Ellen Pompeo was born in Everett and is most famous for portraying Dr. Meredith Grey in Grey's Anatomy. To this day, she's one of the highest-paid actresses.
Johnny Appleseed
Born in Leominster, Johnny Appleseed, the man who introduced apple trees across the states, is also a famous person from Massachusetts. His real name was John Chapman.
Jake Lacy
Another actor from Massachusetts is Jake Lacy, who was born in Greenfield. He's been on shows like The Office and season one of The White Lotus.
Piper Kerman
Piper Kerman, the one who wrote Orange Is the New Black: My Year in a Women's Prison is from Boston. The TV show on Netflix by the same name is based on her writing.
Matthew Perry
Matthew Perry, the actor behind Chandler Bing on the hit sitcom Friends, is from Williamstown in western Massachusett!
Edgar Allan Poe
Poet and writer Edgar Allen Poe who is well-known for his dark stories, also is from Boston. He's written tales like The Tell-Tale Heart, The Raven, and The Black Cat.
Chris Evans
Chris Evans was born in Boston and is well-known for portraying Captain America in the hit Marvel movies, as well as in The Avengers.
Donnie Wahlberg
Born in Boston, Donnie Wahlberg is another of the Wahlberg brothers. He's done many different things over the years, including being part of New Kids on the Block.
John Krasinski
Actor John Krasinski, who is most well known for portraying Jim Halpert on The Office, is another famous actor from MA. He was born in Boston and has had many other big roles over the years, too, such as in Jack Ryan and A Quiet Place.
Matt LeBlanc
You know the hit TV show Friends? Well, the actor who portrayed Joey Tribbiani, Matt LeBlanc, was born in Newton! He's appeared in many other shows as well, like Man with a Plan, and Episodes.
Meghan Trainor
The "All About That Bass" singer, Meghan Trainor, is another famous celebrity from Massachusetts. She was born in Nantucket and has had many other hits since then.
Amy Poehler
Comedian and actress Amy Poehler is also from Massachusetts! She is from Newton and is most well-known for being on the hit TV show Parks and Recreation.
Paul Wahlberg
The sibling of Mark and Donnie Wahlberg, Paul is most well known for founding the restaurant Wahlburgers, which can be found throughout Boston. He was born in Boston!
Emily Dickinson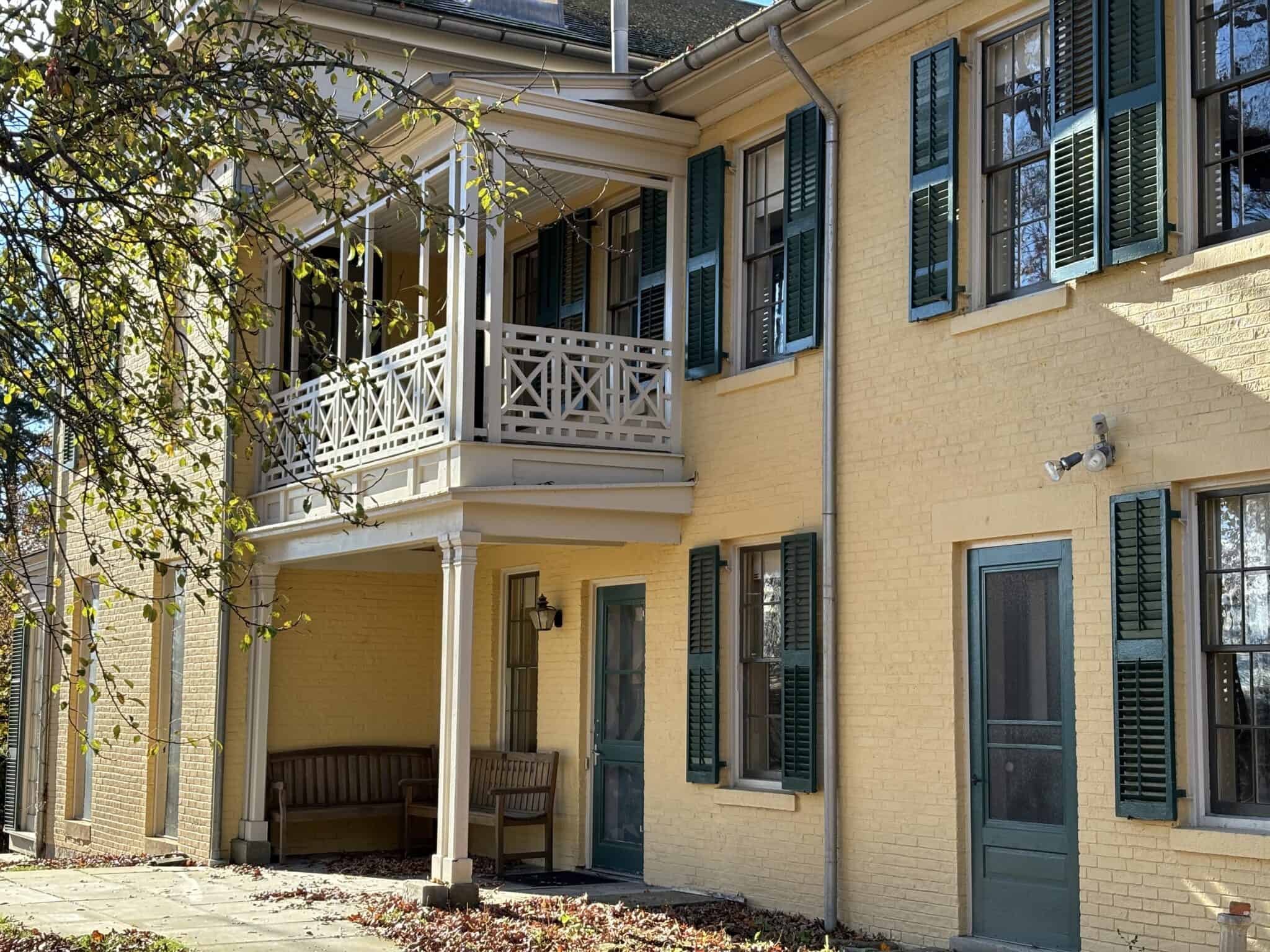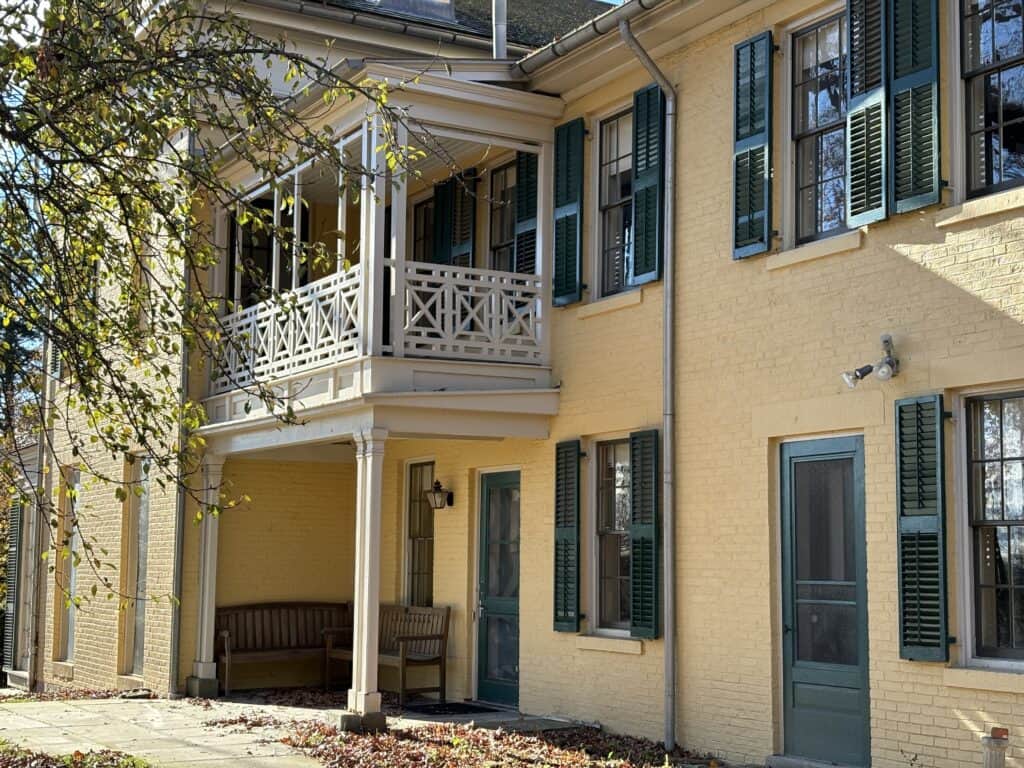 Emily Dickinson is one of the most famous poets of her time, and she was born in Amherst. She was rather reclusive during her lifetime.
Her home is a museum you can visit!
Dr. Seuss
Famous children's author Dr. Seuss is from Springfield, Massachusetts! His most notable books include How the Grinch Stole Christmas, The Lorax, Cat in the Hat, and Green Eggs and Ham.
Ralph Waldo Emerson
Writer Ralph Waldo Emerson was born in Boston and spent much of his life in Massachusetts in the 19th century. He wrote many essays over the years and also gave many different lectures during his lifetime.
Aly Raisman
Two-time Olympic gymnast Aly Raisman is from Needham, Massachusetts. She was captain of two different gymnastics teams, in 2012 and 2016, and won.
Joe Keery
Actor Joe Keery who famously plays Steve Harrington on Stranger Things was born in Newburyport in the early 1990s. He's been featured in many other films since, including Free Guy and Spree.
Hopefully, you've enjoyed this post all about the most famous people from Massachusetts. How many did you know already? Now, share with a friend and let them try!
---
You might also like:
10 Fantastic Museums in MA for All Ages
43 Interesting Facts About Massachusetts