---
Traveling in 2022? Please check with each state/destination for its current COVID-19 guidelines, as these are constantly changing and the most accurate, up-to-date information may not be reflected here.

*Links in this article may be affiliate links, from which we may earn commission. See our Privacy Policy for full details.
---
Kennebunkport is a quintessential coastal Maine town. Just off of 95 and about 90 minutes from Boston, Kennebunkport is easily accessible by car, plane, or train, and worth a visit in every season. While summer in Maine is pretty unbeatable, Kennebunkport is also worth a drive to experience the foliage, and was recently named as one of the best places to spend Christmas in the U.S. (And it's definitely one of the cutest small towns in Maine!
Just 30 minutes outside of Portland, Kennebunkport is great for a day trip outside of the city or worth a visit on its own. This guide will highlight some of the best things to do in Kennebunkport, so grab your layers (depending on the season) and get exploring!
Walk around Dock Square
Located right on the water in the heart of Kennebunkport Dock Square is the place to walk around and experience the best that the region has to offer. Whether you are looking for boutique shopping, gallery browsing, or just a souvenir from your trip to Maine, Dock Square has something for everyone. Plus, you can't beat the views!
Peep the Wedding Cake House
Considered to be "the most photographed house in Maine" this light yellow house in Kennebunk has the whimsical look of a wedding cake. It's definitely worth a look.
Indulge in the local beverages
If alcohol is your thing, Maine has no shortage of craft options, and Kennebunkport is no exception. Renowned for its waterfront location, Federal Jacks restaurant and Brewpub is host to Kennebunkport Brewing Co. In addition to stunning views, Federal Jacks offers hearty and creative pub fare and award winning beers.
Not in the mood for beer? Next door to Federal Jacks is Maine Mead Works, serving up a colorful and creative variety of fruity honey wines. Purchase a tasting to sample a variety of flavors and learn more about what goes into the process of mead making, or purchase by the can. My personal favorite is the iced tea mead and while there is definitely a healthy amount a sweetness, this isn't the syrupy wine that sometimes comes to mind with mead.
Or head next door to Batson River Brewing and Distilling. If you're in the mood for spirits, this is your place, with creative cocktails made with in house distilled gin, whisky, rum, and vodka. Or stick to beer! In all their food and cocktails, Batson River places and emphasis on using the highest quality local ingredients. Best of all, Federal Jacks, Maine Mead Works, and Batson River Brewing and Distilling are all within a quick walk of each other so you don't need to drive!
Enjoy the Seafood
You really can't go wrong when it comes to good seafood! If you are up for the wait, I've heard from multiple sources (as a non-lobster eater who lives in Maine) that the lobster rolls from the Clam Shack are the best they've ever had. Another favorite is Alisson's restaurant, famous for their rich hearty entrees, including their lobster pizza, served in a casual family-friendly atmosphere. Looking for a more upscale dining experience? Head to Pearl to eat oysters (served on the half shell or fried) to your hearts content.
Check out the beaches
Southern Maine is home to some wonderful beaches, and Kennebunkport has it's share. If you are in Dock Square, head just over the bridge and down Beach Avenue to Goochs Beach. For a bit more of a quieter spot, check out Parson's Beach, a beautiful spot away from downtown featuring trails and wildlife. Or head up Route 9 to Goose Rocks beach, a bustling beach in a neighborhood that is active in the summer time but very quiet after Labor day (still beautiful though!) Southern Maine's beaches are also home to some amazing surf! You can even take a lesson on your visit through Aquaholics Surf Shop.
Get out on the water
Prefer to stay on, not in, the water? There is no shortage of ways to get out on the water in Kennebunkport! Kayaks and canoes can be rented right at the marina for a few hours or a half day. For the more experienced boater, they even offer powerboat rentals. A number of other rental services around Dock Square offer stand up paddleboards for rent, as well. Or let someone else do the work for you with a chartered cruise or tour! There are a number of options that leave directly from Dock Square marina. You can even charter a working lobster boat for a truly unique coastal Maine Experience!
Visit the Seashore Trolley Museum
A particularly popular spot with children, Seashore Trolley Museum claims to be the largest and oldest mass transit museum in the world. Learn more about the role of mass transit throughout history, view some beautiful restored public transit cars, and take a ride on a real working trolley. The trolley museum boasts that their collection "includes vehicles from almost every major city in the United States that had streetcar systems, as well as from across the world." Stop in the garage and view working cars in the process of restoration. Seashore Trolley Museum also frequently hosts seasonal events. With a stop here, your visit will be both fun and educational!
Walk around Cape Porpoise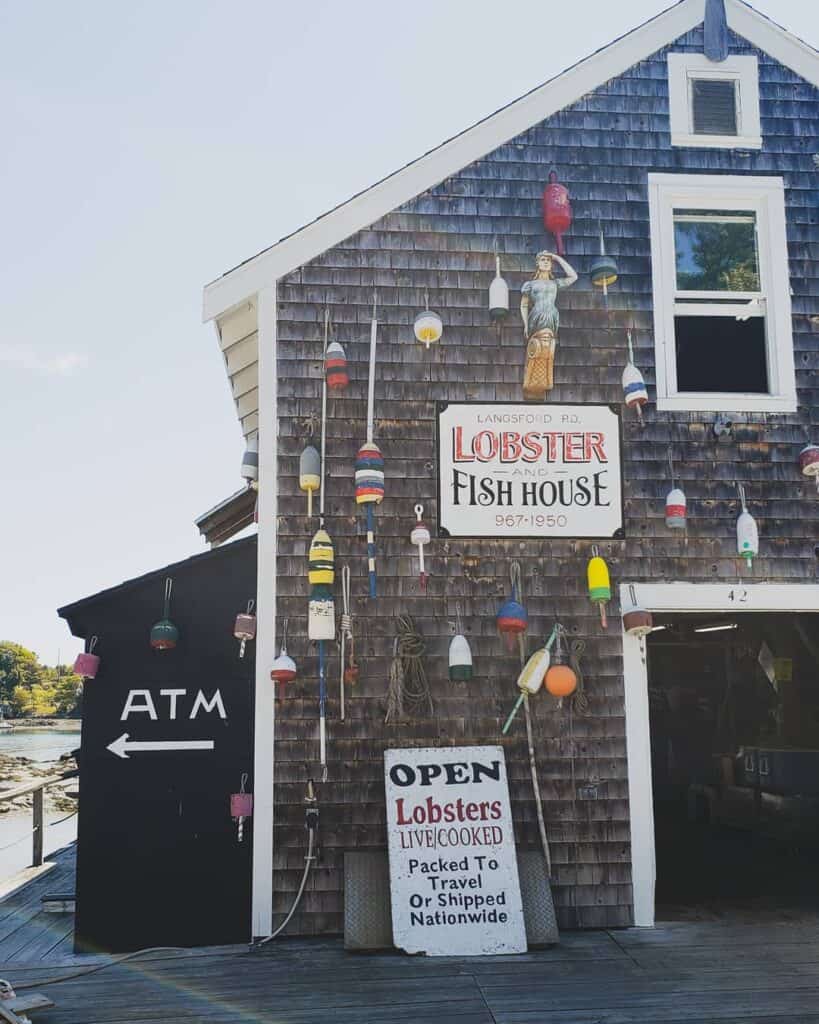 Cape Porpoise is also home to the Goat Island Lighthouse, one of Maine's oldest lighthouses. Here too, you can rent a kayak and head out on the water, even to one of the 12 islands of Cape Porpoise Harbor, maintained by the Kennebunkport Land Trust. Less trafficked than Dock Square and downtown Kennebunkport, Cape Porpoise is also ideal for biking (it's still just a short ride away from Dock Square, where most of the bike rentals are.)
At Christmas time Cape Porpoise is home to the infamous lobster trap fishing tree. Be sure to check it out if you are in town!
I love living and working in Southern Maine, and I know you will love it to. With beaches, nature, shopping, and amazing food, the area truly has something for every one and all seasons. I hope that this guide helps you to get the most out of your visit!
---
You might also like:
---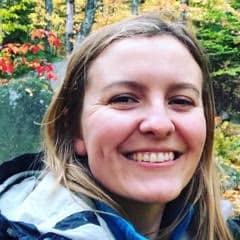 Meagan is a proud New Englander who currently resides in Portland, Maine. In her spare time, she enjoys hiking, climbing, traveling, and generally exploring everything that northern New England has to offer.