---
*Links in this article may be affiliate links, from which we may earn commission. See our
Privacy Policy
for full details.
---
With award-winning food, breweries galore, and a beautiful waterfront, Portland ME is an amazing place to live and play. As the largest city in Maine with a population of just over 66,000, Portland is large enough to offer amazing and unique attractions but small enough to retain that quaint New England feel. A bustling coastal city with plenty of outdoor escapes, whether you prefer to explore by land or sea, on foot, or by boat, there are awesome things to do in Portland Maine for everyone!

Home to the Portland International Jetport and just two hours from Boston, Portland is easy to get to by car or plane and a must-visit on any trip to the area. I've put together a travel guide to get you started with the best things to do in Portland Maine; with everything the city has to offer, you may want to stay a while!
PS if you're looking for things to do in Portland Maine today or fun things to do in Portland Maine this weekend, be sure to check out this local events calendar for up to date info on what to do in Portland during your visit!
Walk around Old Port
Portland's cobblestoned downtown area is thoroughly packed during the summertime, and it's easy to see why. Known for its historic feel and fishing piers, the Old Port is an essential visit on your trip to Portland. Whether you are looking for a meal, a drink, shopping, or just some people watching, Old Port has it all.
Looking for a souvenir or gift? The Old Port is packed with shops and boutiques, known especially for its variety of local and artisan goods and foods. Head to the bustling waterfront to watch the ships go in and out and catch some live music. While there, don't miss the Harbor Market, Portland's freshest fish market.
The Old Port is also the place to experience Portland's nightlife. Whether you are looking to shoot some pool, sip some brews outside in a laid-back atmosphere, or dance the night away, the Old Port has something for everyone. Or experience all three – bar hopping is easy in this quaint city.
Stroll through the Arts District
Just a short walk away from Old Port is Congress Street and the more recently revitalized Portland Maine Arts District, which contains a mixture of traditional and more funky museums and galleries, an art college, and several performance spaces. Central to this district is the Portland Museum of Art, which contains an impressive collection of European and American art as well as rotating exhibits. Looking for things to do in Portland Maine with kids? The nearby Children's Museum and Theater has an assortment of hands-on exhibits sure to delight all ages.
Ever heard of the Portland Maine art walk? On the first Friday of every month, Creative Portland holds the First Friday Art Walk here. Be sure to check it out if you are in Portland Maine the first Friday of the month!

Catch a Show at Thompson's Point
One of the coolest music venues in New England, The Depot Pavilion at Thompson's Point is an outdoor, waterfront music venue in Portland that has hosted all kinds of artists over the years, including big acts like Bob Dylan and The Lumineers. If you're looking for things to do in Portland Maine in summer, check out the The Thompson's Point calendar to see who's out on the lawn during your Portland visit; don't forget to bring a low lawn chair or blanket to spread out on!
Visit Portland Breweries
With 25+ breweries in the Portland area alone, Greater Portland has the highest number of breweries per capita of anywhere in the US. If you are in the Old Port, check out Liquid Riot, a brewery and distillery serving up creative local fare with great views.
Just over the Casco Bay Bridge in South Portland, Foulmouthed has a frequently rotating beer menu with high-end pub fare in a converted garage. Or head to the opposite side of the city for Allagash's detailed and extremely educational beer tour which includes generous beer samples. Industrial Way is home to six breweries in total, as well as a distillery and a rotating selection of food trucks.
With so many choices, it can be hard to know where to start. Want someone else to do the planning for you? Book a tour with the Maine Brew Bus to visit 2-3 different breweries and learn something along the way. In addition to their traditional bus tours, they offer walking, running, biking, and even sailing tours in Portland.

Check out this tour: Portland After Dark
Beer not your thing? No problem! Portland has no shortage of distilleries and wineries. Check out Maine Mead Co. for some uniquely flavored honey wine, or nearby Maine Craft Distilling for locally crafted farm-to-flask spirits. For a low alcohol option, Root Wild Kombucha and Urban Farm Fermentory both offer an assortment of their house-made kombucha on tap.
Visit the Portland Observatory
This cool Portland landmark is on the National Register of Historic Places and is the last remaining historic maritime signal station in the US, and guess what? You can go inside! You've got to put on your best walking shoes though, because you'll need to climb up 103 steps to get to the top of the Portland Observatory, but once you reach the top you'll be rewarded with a glorious view of Portland Maine!
Hang at Fort Williams Park
Southern Maine has tons of amazing parks and miles of coastline to explore, but Fort Williams Park in Cape Elizabeth may be the one that draws the most visitors- and for good reason. Named for another relic of Maine's Military past, Fort Williams was an active US Army Fort in operation from 1872 to 1964. Walk through what remains of the fort while taking in the breathtaking sight of Portland from a distance.
If you're looking for things to do with kids in Portland Maine, definitely consider hanging at Fort Williams Park. Even if you're not with kids, Fort Williams Park is a pretty cool place to see, with military ruins to explore, a Cliff Walk to take, a rocky beach to check out, and a dedicated Children's Garden area that provides kids a great place to nurture and explore their love of nature. It's also the home of the Portland Head Light, so that's pretty cool too!
Check out the Local Food Scene
If you're wondering what Portland Maine is known for, the current answer might be it's food! Portland's food scene has been widely acclaimed in recent years, and it's easy to see why. With an abundance of farms within just a few miles driving distance and direct access to the ocean, it's hard to get much fresher. From upscale pub fare and award-winning seafood to creative vegetarian options, the food scene in Portland has something to satisfy every craving.
Eventide Oyster Co. is legendary for their lobster rolls and, of course, their oysters, and wait times can be long! Make reservations here for sure; it's worth the hype. For a less busy but still amazing option, head to Maine Oyster Company, a "farm to slurp certified" joint with a rotating selection of fresh oysters, unique house-made sauces, and a selection of oyster shooters.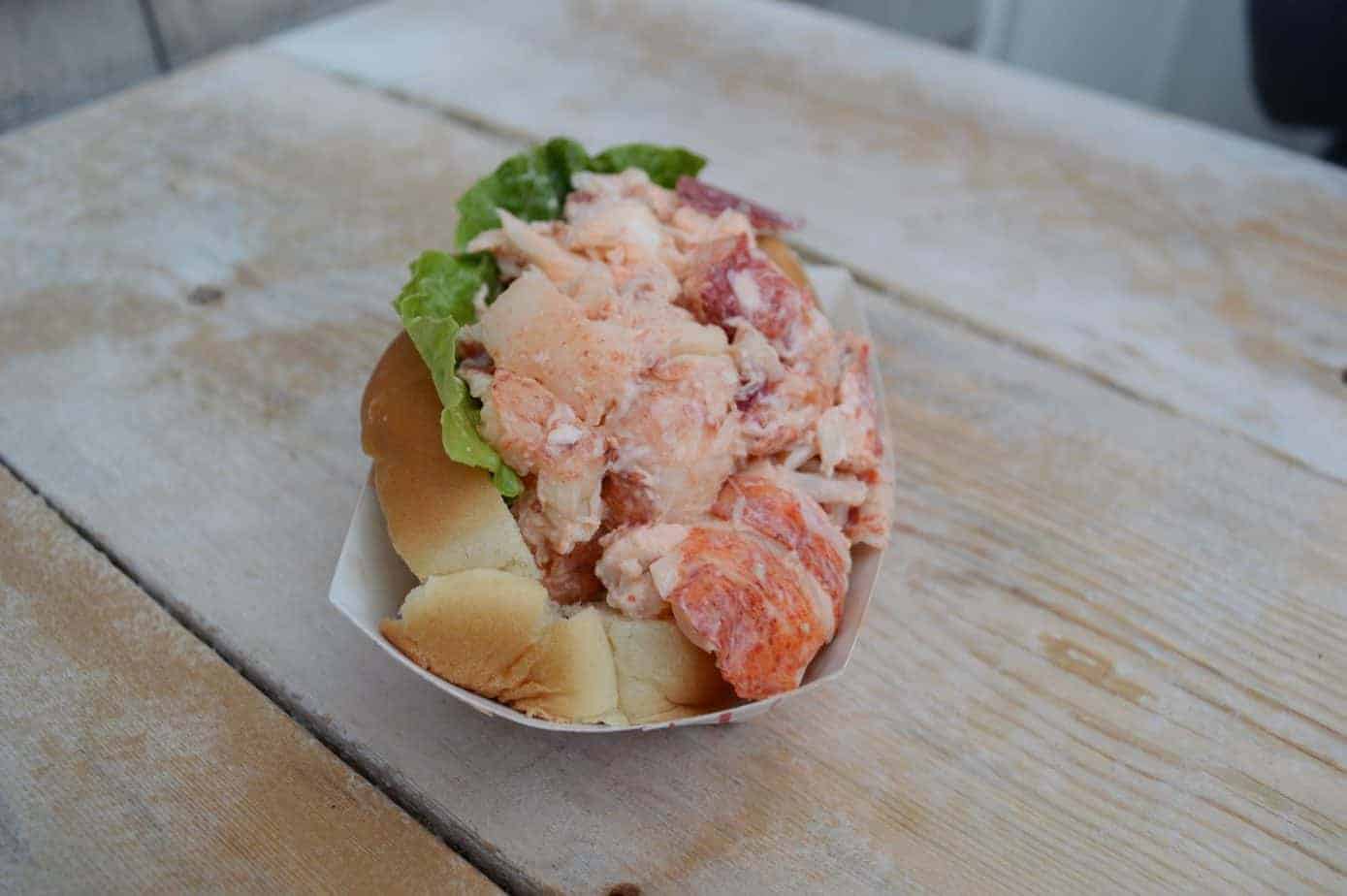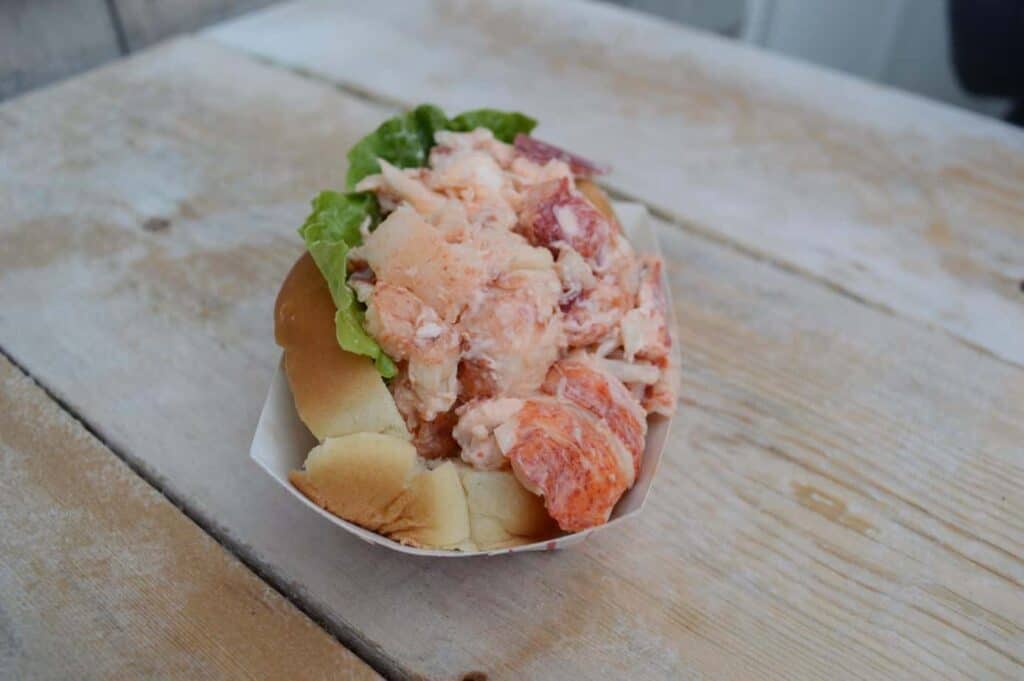 Just looking for a snack or an afternoon pick me up? Portland has a vibrant coffee scene with something for every coffee lover. Park for the afternoon at Arabica Coffee next to the waterfront or stop by the converted gas station Tandem for one of their buttery breakfast sandwiches. Or head over the bridge to South Portland's Rwanda Bean for a flight of cold brew and some of the best whoopie pies around.
If you're short on time, some of the best tours in Portland Maine are guided food tours; check out Maine Food for Thought Tours and Maine Foodie Tours. Some of the best places to go in Portland Maine are the restaurants!
Get out on the Water
The ocean is part of our way of life here in Maine, and there are no shortage of options when it comes to getting out on the water; if you're looking for what to see in Portland Maine, the sea might be number one! Portland's waterfront overlooks the Casco Bay, which contains a total of 785 islands and exposed ledges in total! Casco Bay Ferry Lines will get you to the bigger ones and offers a variety of functional and recreational rides for you to choose from.
The mailboat run will give you a good overview of the area. This working mailboat will take you around the bay in 2-3 hours, stopping to drop off passengers and mail at Little Diamond, Great Diamond, Long, Cliff, and Chebeague Islands. During the summer, cruises are mostly narrated (officially when there are at least 10 passengers on board.)
For a more active afternoon, Portland Paddle offers Stand-Up Paddleboard and Sea Kayak rentals. Head out to Fort Gorges and explore this relic dating back to the Civil War, accessible only by boat. In the summer, Portland Paddle even holds biweekly yoga classes at the monument.
Walk the Portland Freedom Trail
While not as popular as the Boston Freedom Trail, the Portland Freedom Trail offers a similar tour through some of the most significant historical sites of Portland Maine, more specifically, it's African American history. Early Black Mainers played an important role in early anti-slavery movements, and you can find spots of significance along the trail like sections of the waterfront that were used as a part of the Underground Railroad; this is definitely one of the most historically and socially important of the Portland Maine attractions.
Take a Day Trip to Peaks Island
Just a 15 minute ferry ride will take you to Peaks Island for a taste of Maine Island life. Once considered the Coney Island of Maine, today Peaks Island is a working neighborhood of Portland with a population of around 850 that balloons to over 2,000 in the summer.
Although it is possible to transport a car, bikes are by far the best way to get around the island. Bring yours on the ferry for a small additional fee or rent one from Brad's Bike Rental and Repair, a quick and easy walk from the ferry terminal. Or if you'd prefer a smaller motorized vehicle, it's easy to rent a golf cart.
You can even take a historic golf cart tour to get a feel for the history of the island and a taste of Maine's Military past. Spirit of Peaks Golf Cart Tours can be scheduled ahead of time and are visible right from the ferry terminal when they have remaining availability (but try to book early in the summer.) Or take your own self-guided tour – make sure to visit the Eighth Maine Regiment Memorial museum and then stop by Battery Steele, a military fortification used to protect Casco Bay in World War II.
For food, check out the Inn on Peaks Island or Milly's Skillet, a brightly colored food truck that operates throughout the summer, and don't miss the ice cream at Downfront. For those looking to stock up on cooking supplies or snacks and stay a while, Hannigan's Market is the no frills but well-stocked grocery store on the island. Every Sunday from Memorial Day through Labor Day, Harborview at Jones Landing hosts reggae Sunday, featuring a live reggae band that plays all day and their famous rum buckets.
What truly makes Peak's Island special though are its unrivaled ocean views. Sandy Beach is accessible right off the ferry and a great place to spend a lazy afternoon. Or rent a bike and explore its more rocky terrain and views of the other Casco Bay Islands.
The ferry runs every hour. Get there early as it can fill up quickly in the summer!
Check out Local Lighthouses
There are actually a few cool lighthouses near Portland Maine that you can check out! The most popular is probably Portland Head Light in Cape Elizabeth; Dating back to 1791, Portland Head Light is Maine's oldest lighthouse, and overlooks the entrance from the ocean into Casco Bay, Maine's largest shipping harbor. During the summer months, a small museum at the base of the lighthouse details its history.
There are other neat lighthouses near Portland that are worth checking out, so if you're interested in taking a lighthouse tour through a local company like Portland Discovery, you can find a variety of different tours. The Sunset Lighthouse Cruise could make for the perfect date night in Portland!
Tour the Victoria Mansion
A National Historic Landmark, Victoria Mansion is one of Portland's historic homes that is renowned for its extraordinary architecture and beautifully kept original interiors that offer a glimpse into the luxurious elegance of the very wealthy world of the original owner's, Ruggles Sylvester Morse and his wife, Olive.
Sometimes referred to as the Morse-Libby House, Morse built this gorgeous home as a summer home, finishing in 1860. It is often touted as one of the best remaining examples of the Italian Villa style that can be found in the US, so if grand architecture and historical elegance are of interest to you, the Victoria Mansion should definitely be on your list of things to do in Portland, Maine.
Walk or Bike the Eastern Promenade
The Eastern Promenade is the 68-acre historic park in Portland Maine that was designed by the Olmsted Brothers landscape firm, the same folks responsible for the design of the Boston Commons and New York's Central Park. This cool park features views of Casco Bay and Portland Harbor and the perfect greenspace for walking or biking in Portland Maine!
You can rent a bike in Portland through The Encyclepedia; they offer children and adult bikes, so if you're looking for a fun family activity in Portland, consider renting a few bikes and cycling around the beautiful Eastern Promenade!
Check out the International Cryptozoology Museum
Are you looking for unique things to do in Portland Maine? Then definitely check out the International Cryptozoology Museum. The world's only cryptozoology museum, you'll find exhibits from rare zoological specimens from all around the world, as well as interesting info regarding folk traditions and "sightings" of hidden or unknown animals from different cultures like mermaids and Bigfoot.
This place is one of those hidden gems Portland Maine has tucked away if you only know where to look; if two-stories of oddities, novelties, and incredible rare specimens appeal to you, add this to your Portland Maine things to do list!
Plan a Romantic Portland Getaway
If you're visiting Portland with your significant other, you might be looking for the most romantic places to stay in Portland. Good news, you've got some great options! If you and yours love luxury boutique bed and breakfast style inns, then check out The Pomegranate Inn. Not only are the rooms beautifully and tastefully decorated, but their menu is all vegetarian and locally sourced, so if that is something you and yours would be interested in, Click Here to Check Prices & Book!
If a beachside resort sounds like a better fit for you two, check out the Inn by the Sea in nearby Cape Elizabeth. Not only is there a private sandy stretch of beach with you and yours' name on it, but it's just a few minutes from Portland proper by car, so you'll still be able to easily get into all the great must do things in Portland Maine. Click Here to Check Prices & Book!
If neither of those sound like your perfect fit, no worries! There are several awesome places to stay in Portland Maine that you can choose from.
Visit Maine Narrow Gauge Railroad Co. & Museum
Not only can you learn about historic trains at the Maine Narrow Gauge Railroad Co. & Museum, but you can hop on one of their trains and take a scenic ride around Portland! A variety of different train rides are offered throughout the year, like if you're looking for things to do in Portland Maine in the summer, consider hopping on the Ice Cream Train, running select Friday evenings throughout the summer months and kick back with an ice cream while you chug along Casco Bay!
If you're looking for less family fun and more adults only, you might be interested in the Rails & Ales rides throughout the summer, offering local brews and sunset views. Could be a really cool date idea in Portland Maine!
There are so many fun things to do in Portland ME, you're bound to find what you're looking for during your visit to Maine's biggest city!
---
Read these next: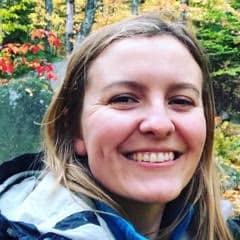 Meagan is a proud New Englander who currently resides in Portland, Maine. In her spare time, she enjoys hiking, climbing, traveling, and generally exploring everything that northern New England has to offer.