---
*Links in this article may be affiliate links, from which we may earn commission. See our
Privacy Policy
for full details.
---
With award-winning food, breweries galore, and a beautiful waterfront, Portland is an amazing place to live and play. As the largest city in Maine with a population of just over 66,000, Portland is large enough to offer amazing and unique attractions but small enough to retain that quaint New England feel. A bustling coastal city with plenty of outdoor escapes, whether you prefer to explore Maine by land or sea, on foot, or by boat, Portland has something for everyone.
Home to the Portland International Jetport and just two hours from Boston, Portland is easy to get to by car or plane and a must-visit on any trip to the area. I've put together a travel guide to get you started with the best things to do in Portland Maine; with everything the city has to offer, you may want to stay a while!
Walk around the Old Port
Portland's cobblestoned downtown area is thoroughly packed during the summertime, and it's easy to see why. Known for its historic feel and fishing piers, the Old Port is an essential visit on your trip to Portland. Whether you are looking for a meal, a drink, shopping, or just some people watching, Old Port has it all.
Looking for a souvenir or gift? The Old Port is packed with shops and boutiques, known especially for its variety of local and artisan goods and foods. Head to the bustling waterfront to watch the ships go in and out and catch some live music. While there, don't miss the Harbor Market, Portland's freshest fish market.
The Old Port is also the place to experience Portland's nightlife. Whether you are looking to shoot some pool, sip some brews outside in a laid-back atmosphere, or dance the night away, the Old Port has something for everyone. Or experience all three – bar hopping is easy in this quaint city.
Stroll through the Arts District
Just a short walk away from Old Port is Congress Street and Portland's more recently revitalized Arts District, which contains a mixture of traditional and more funky museums and galleries, an art college, and several performance spaces. Central to this district is the Portland Museum of Art, which contains an impressive collection of European and American art as well as rotating exhibits. Traveling with kids? The nearby Children's Museum and Theater has an assortment of hands-on exhibits sure to delight all ages.
On the first Friday of every month, Creative Portland holds the First Friday Art Walk here, Maine's largest monthly cultural event. Be sure to check it out if your visit falls on one of these Fridays!
Visit the breweries
With 25+ breweries in the Portland area alone, Greater Portland has the highest number of breweries per capita of anywhere in the US. If you are in the Old Port, check out Liquid Riot, a brewery and distillery serving up creative local fare with great views.
Just over the Casco Bay Bridge in South Portland, Foulmouthed has a frequently rotating beer menu with high-end pub fare in a converted garage. Or head to the opposite side of the city for Allagash's detailed and extremely educational beer tour which includes generous beer samples. Industrial Way is home to six breweries in total, as well as a distillery and a rotating selection of food trucks.
With so many choices, it can be hard to know where to start. Want someone else to do the planning for you? Book a tour with the Maine Brew Bus to visit 2-3 different breweries and learn something along the way. In addition to their traditional bus tours, they offer walking, running, biking, and even sailing tours.
Beer not your thing? No problem! Portland has no shortage of distilleries and wineries. Check out Maine Mead Co. for some uniquely flavored honey wine, or nearby Maine Craft Distilling for locally crafted farm-to-flask spirits. For a low alcohol option, Root Wild Kombucha and Urban Farm Fermentory both offer an assortment of their house-made kombucha on tap.
Also check out this tour: Portland After Dark
Check out the local food scene
Portland's food scene has been widely acclaimed in recent years, and it's easy to see why. With an abundance of farms within just a few miles driving distance and direct access to the ocean, it's hard to get much fresher. From upscale pub fare and award-winning seafood to creative vegetarian options, the food scene in Portland has something to satisfy every craving.
Eventide Oyster Co. is legendary for their lobster rolls and, of course, their oysters, and wait times can be long! Make reservations here for sure; it's worth the hype. For a less busy but still amazing option, head to Maine Oyster Company, a "farm to slurp certified" joint with a rotating selection of fresh oysters, unique house-made sauces, and a selection of oyster shooters.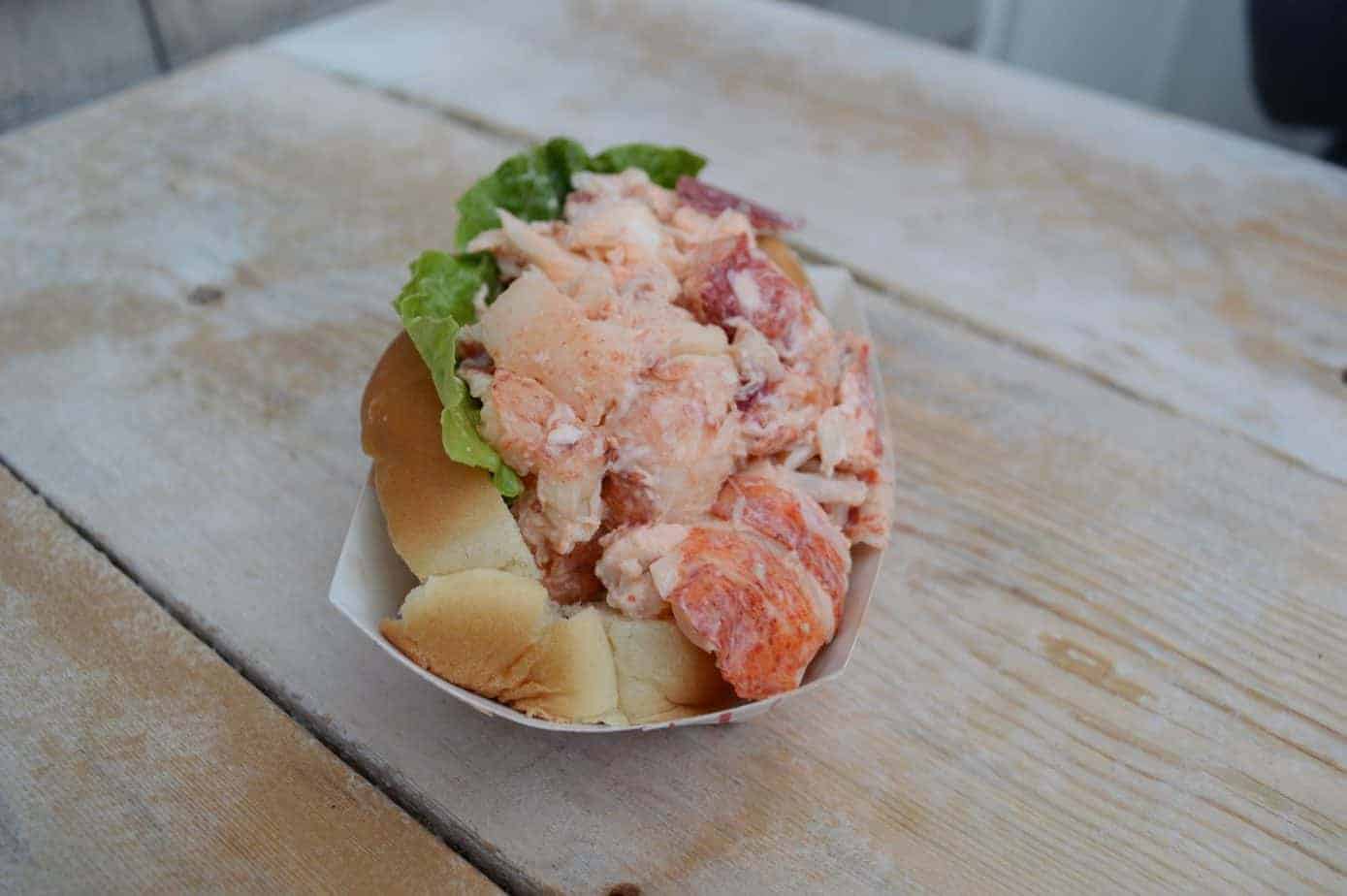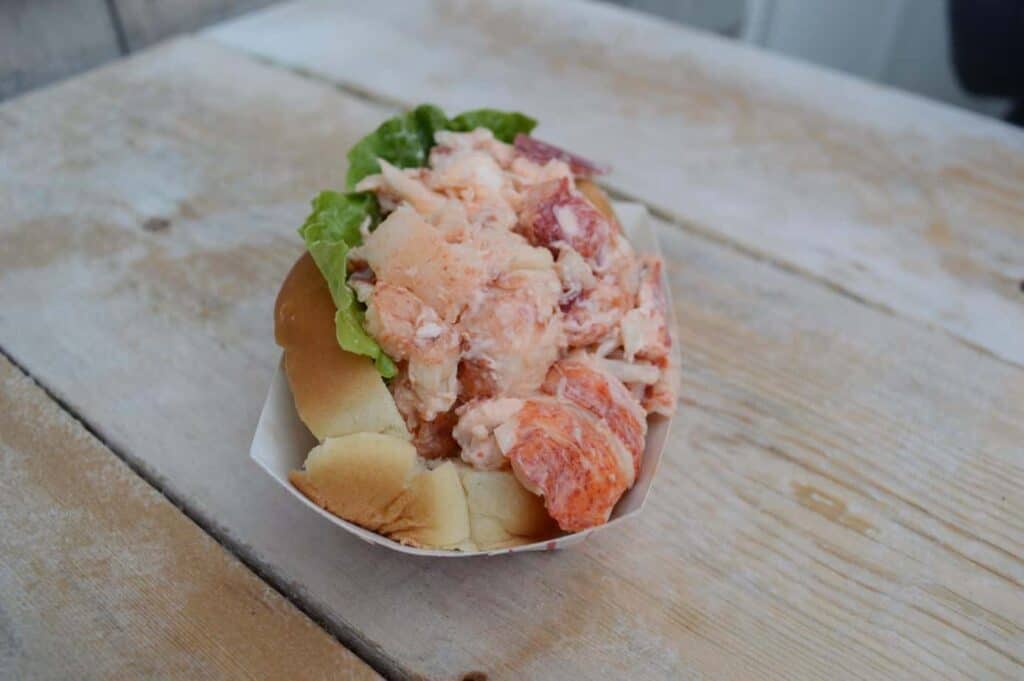 Just looking for a snack or an afternoon pick me up? Portland has a vibrant coffee scene with something for every coffee lover. Park for the afternoon at Arabica Coffee next to the waterfront or stop by the converted gas station Tandem for one of their buttery breakfast sandwiches. Or head over the bridge to South Portland's Rwanda Bean for a flight of cold brew and some of the best whoopie pies around.
If you're short on time, a guided food tour is a great way to experience some of the best the city has to offer in a few hours- the best are Maine Food for Thought Tours and Maine Foodie Tours.
Get out on the water
The ocean is part of our way of life here in Maine, and there are no shortage of options when it comes to getting out on the water. Portland's waterfront overlooks the Casco Bay, which contains a total of 785 islands and exposed ledges in total! Casco Bay Ferry Lines will get you to the bigger ones and offers a variety of functional and recreational rides for you to choose from.
The mailboat run will give you a good overview of the area. This working mailboat will take you around the bay in 2-3 hours, stopping to drop off passengers and mail at Little Diamond, Great Diamond, Long, Cliff, and Chebeague Islands. During the summer, cruises are mostly narrated (officially when there are at least 10 passengers on board.)
For a more active afternoon, Portland Paddle offers Stand-Up Paddleboard and Sea Kayak rentals. Head out to Fort Gorges and explore this relic dating back to the Civil War, accessible only by boat. In the summer, Portland Paddle even holds biweekly yoga classes at the monument.
Take a Day Trip to Peaks Island
Just a 15 minute ferry ride will take you to Peaks Island for a taste of Maine Island life. Once considered the Coney Island of Maine, today Peaks Island is a working neighborhood of Portland with a population of around 850 that balloons to over 2,000 in the summer.
Although it is possible to transport a car, bikes are by far the best way to get around the island. Bring yours on the ferry for a small additional fee or rent one from Brad's Bike Rental and Repair, a quick and easy walk from the ferry terminal. Or if you'd prefer a smaller motorized vehicle, it's easy to rent a golf cart.
You can even take a historic golf cart tour to get a feel for the history of the island and a taste of Maine's Military past. Spirit of Peaks Golf Cart Tours can be scheduled ahead of time and are visible right from the ferry terminal when they have remaining availability (but try to book early in the summer.) Or take your own self-guided tour – make sure to visit the Eighth Maine Regiment Memorial museum and then stop by Battery Steele, a military fortification used to protect Casco Bay in World War II.
For food, check out the Inn on Peaks Island or Milly's Skillet, a brightly colored food truck that operates throughout the summer, and don't miss the ice cream at Downfront. For those looking to stock up on cooking supplies or snacks and stay a while, Hannigan's Market is the no frills but well-stocked grocery store on the island. Every Sunday from Memorial Day through Labor Day, Harborview at Jones Landing hosts reggae Sunday, featuring a live reggae band that plays all day and their famous rum buckets.
What truly makes Peak's Island special though are its unrivaled ocean views. Sandy Beach is accessible right off the ferry and a great place to spend a lazy afternoon. Or rent a bike and explore its more rocky terrain and views of the other Casco Bay Islands.
The ferry runs every hour. Get there early as it can fill up quickly in the summer!
Explore Fort Williams Park
Southern Maine has tons of amazing parks and miles of coastline to explore, but Fort Williams Park in Cape Elizabeth may be the one that draws the most visitors- and for good reason. Named for another relic of Maine's Military past, Fort Williams was an active US Army Fort in operation from 1872 to 1964. Walk through what remains of the fort while taking in the breathtaking sight of Portland from a distance.
But it's actually the iconic Portland Head Light that is the park's most photogenic attraction. Dating back to 1791, Portland Head Light is Maine's oldest lighthouse, and overlooks the entrance from the ocean into Casco Bay, Maine's largest shipping harbor. During the summer months, a small museum at the base of the lighthouse details its history.
In the summer months, there is always a food truck or two around. Or pack a lunch and spend an afternoon- there are grills to use throughout the park, as well as tennis courts and other old buildings and gardens to explore.
---
Read these next:
---
Pin this post to save for later!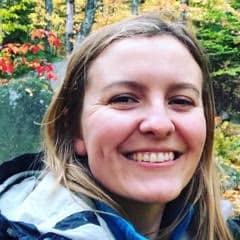 Meagan is a proud New Englander who currently resides in Portland, Maine. In her spare time, she enjoys hiking, climbing, traveling, and generally exploring everything that northern New England has to offer.