---
*Links in this article may be affiliate links, from which we may earn commission. See our
Privacy Policy
for full details.
---
People are really catching on to how incredible the dynamic city of Portland, Maine is. With droves of transplants moving into the city and over 5 million yearly visitors, Portland is booming. Because of this recent population and tourism explosion, I honestly wouldn't be surprised if it became the next Nashville or Austin within 5 years. And I get it – the appeal is immense, so as you can imagine, there are great hotels in Portland Maine.
This coastal town is wonderfully creative and a national leader in culinary innovation. Its cobblestoned Old Port feels like a historic stroll through the streets of Europe. With access to gorgeous islands off the coast of Maine, the freshest lobster you'll ever try, and locally owned delights around every corner, Portland is more than worth a visit.
What's more, the city is definitely prepared for both the Portland-curious and the frequent-goers. You will find a plethora of luxury and boutique hotels conveniently located to accommodate your stay. Here are the best hotels in Portland Maine.
The Westin Portland Harborview
If you're looking for a one-stop shop kind of hotel, the Westin Portland Harborview was built for you. Its Arts District location places you right downtown within walking distance of a dozen restaurants, Old Port, and the Portland Museum of Art.
But the location isn't the only convenient thing about the Westin. Built into this historic property is the Artne Spa, a full service spa with massages, waxing, facials, and more. There's also a restaurant and top-floor lounge, where you can enjoy amazing views of the city with a cocktail. If the surrounding neighborhoods weren't so tantalizing, you'd never have to (or want to!) leave the hotel.
The Westin Portland Harborview | 4-Star Hotel | Address: 157 High St, Portland, ME 04101
Portland Regency Hotel & Spa
Sometimes it's nice to shower yourself in the grandeur of a historical, old-world city stay. Portland Regency Hotel will provide you with that opportunity. Housed in a repurposed late-19th century armory, this intimate hotel has a spa, a rooftop terrace with sweeping city views, and cozy rooms and suites.

Step outside into the cobblestoned streets of Portland. Located in the heart of Old Port, the Portland Regency is within minutes on foot of every type of restaurant, locally owned shop and boutique you can dream up. Not to mention, you will be a few minutes from Commercial Street and the oceanfront harbor.
Portland Regency Hotel & Spa | 4-Star Hotel | Address: 20 Milk Street, Portland, ME 04101
The Press Hotel, Autograph Collection
As a total publishing nerd, The Press Hotel, Autograph Collection might just be my favorite hotel concept ever. This upscale hotel conveniently located downtown is housed in a historic brick building with a fascinating story.
The 1923 Gannett Building was originally home to the Portland Press Herald, the city's major newspaper. In 2010 the Herald moved to a new location and was converted. Today, the hotel maintains this storytelling legacy as a newspaper-themed getaway.
With a multi-floor typewriter installation, an art gallery featuring Maine artists, and creative literary designs in the rooms, this is truly a hotel with character. But it's far from behind the times. Find a fitness center, an award winning restaurant, and even a coffee and cocktail bar all on site.
The Press Hotel, Autograph Collection | 4-Star Hotel | Address: 19 Exchange St, Portland, ME 04101
Portland Harbor Hotel
Portland Harbor Hotel is an upscale coastal-themed hotel within close walking distance of Old Port and the waterfront. This place manages to elegantly pull off a nautical theme, which is impressive considering there are so many tacky nautical hotels out there. With hardwood floors and cozy furniture making for a classic design, you'll feel right at home.

Besides the hotel's excellent proximity to Old Port and the ocean, they also offer some unique experiences. The Blue Fin restaurant is right on site, so you don't even have to leave to find the freshest seafood. And in the warmer months, there is a live music series on the hotel terrace to enjoy. Living is easy at the Portland Harbor Hotel.
Portland Harbor Hotel | 4-Star Hotel | Address: 468 Fore St, Portland, ME 04101
Inn by the Sea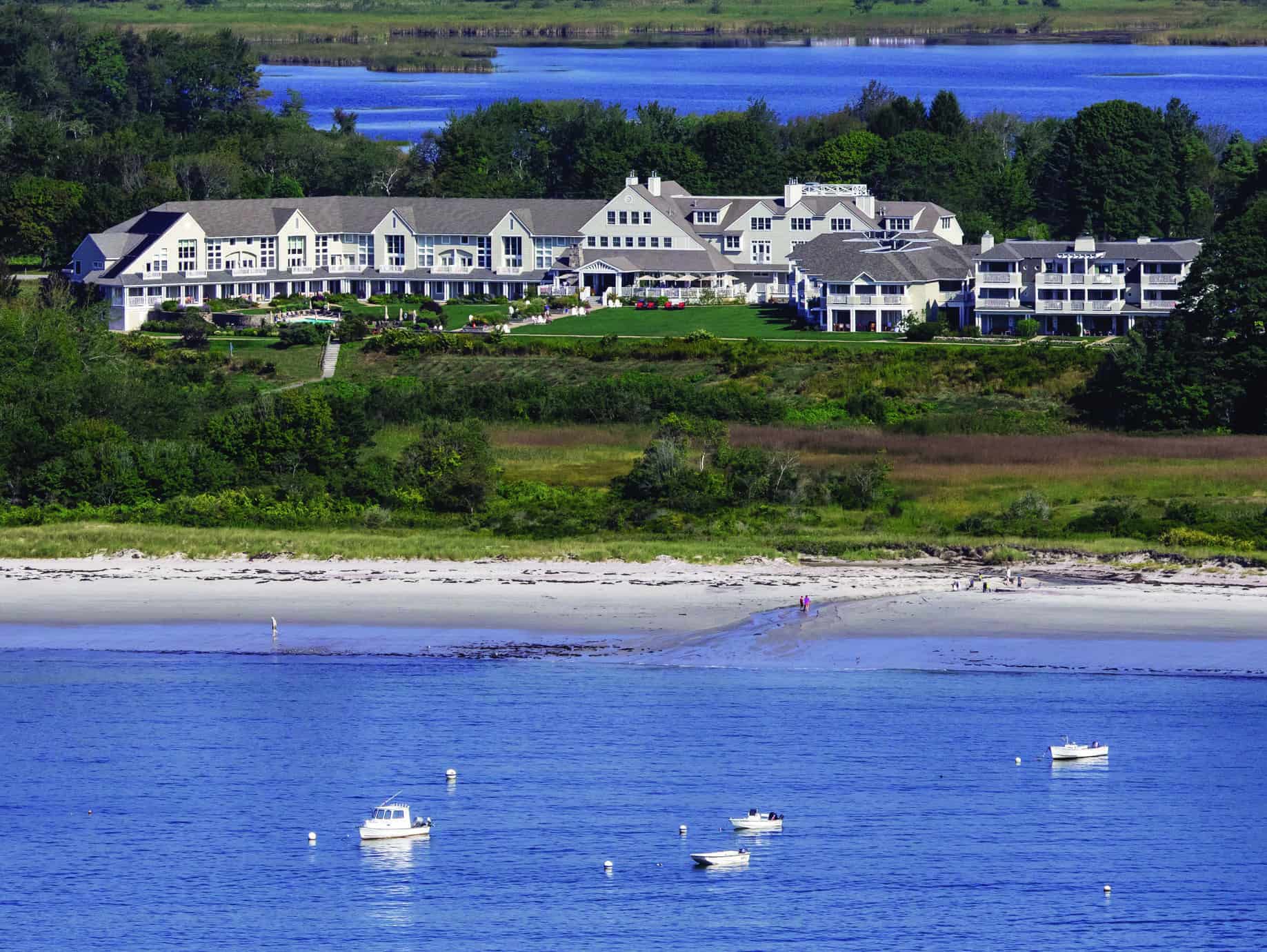 While technically on Cape Elizabeth, Inn by the Sea definitely deserves a spot on this list. A stay here is an oceanic fairytale. This luxurious beach resort rests on beautifully curated grounds with incredible views of the sea. It is also only minutes from Portland by car, making it accessible but still removed from the hustle and bustle.
Pet lovers will be excited to see how welcoming the inn is to furry friends. Their one mile of sandy beach is private and secluded, so you won't have to be worried about crowds or noise. And possibly the best thing about the Inn is their food. The Sea Glass fine dining restaurant offers delicious meals with optional outdoor seating to fully take in the seaside.
Inn by the Sea | 4-Star Hotel | Address: 40 Bowery Beach Rd, Cape Elizabeth, ME 04107
Blind Tiger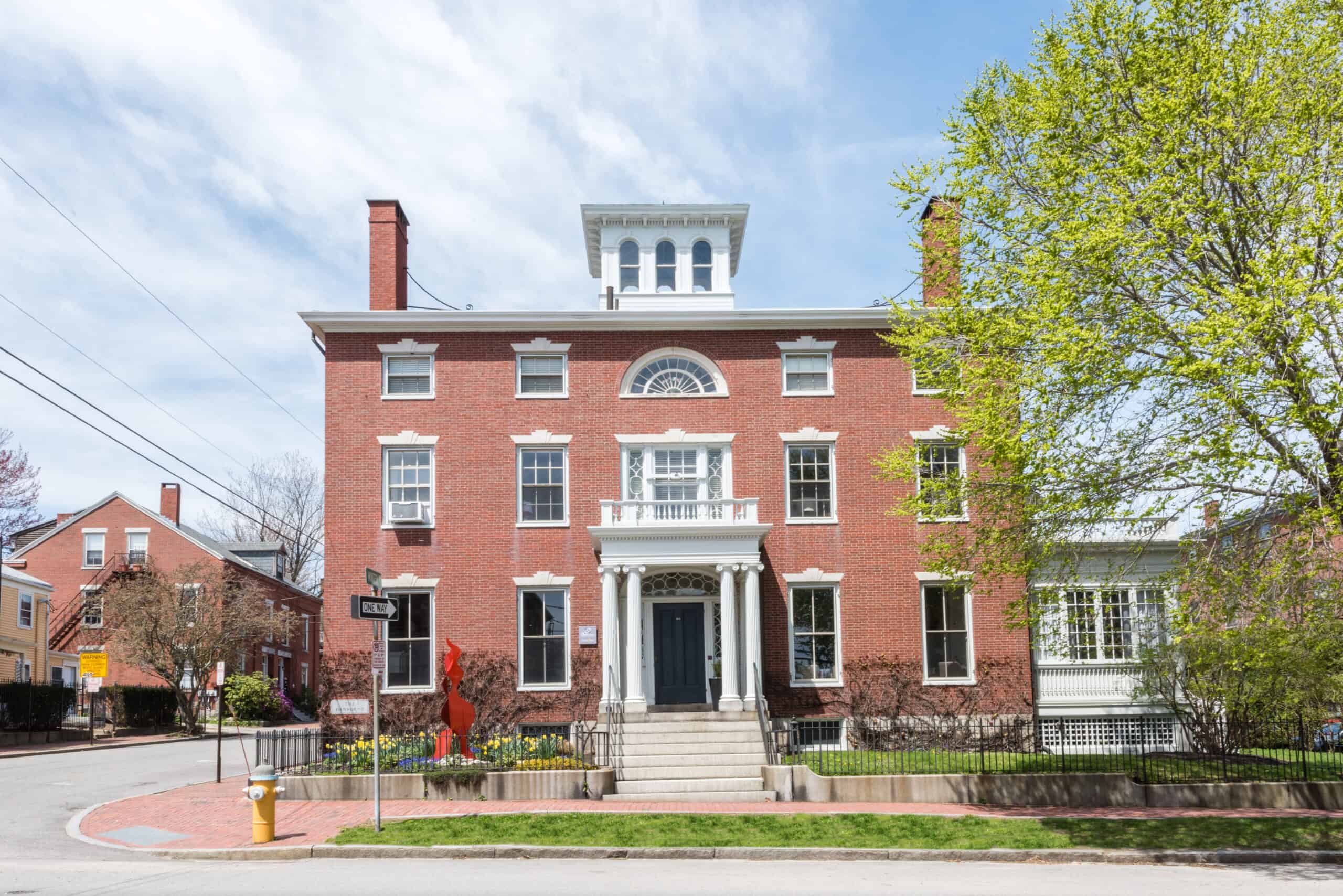 Previously known as the Danforth, Blind Tiger guest house has a lot of history and a lot of charm built into each room of its Federal-style mansion. Located on Danforth Street, the stately building was originally constructed as a family home in 1823. Before becoming a hotel in the 1990s, this beautiful house also served as a private school, then a rectory. Today, it's an eclectic and cozy space to camp out while in Portland.
Each room has a unique interior design, highlighting a breadth of art, vibrant colors, and vintage furniture. The suites are made to look and feel like home. Pantries are stocked with homemade snacks, freshpastries, coffees and teas. The common spaces are very inviting and vibrant, encouraging strangers and friends to come together!
Blind Tiger | 4-Star Hotel | Address: 163 Danforth St, Portland, ME 04102
Inn at St John
You'll want to put the Inn at St John on your radar when in Portland. This Victorian-era inn is the oldest operating hotel in the city! Conveniently situated on Congress Street in the Arts District, Inn at St John serves up old school charm.
Originally built to take in travelers coming by train in the late 1800s, the hotel stays true to its roots with quaint decor and vintage furniture. The standards of cleanliness and service are immaculate here, and guests are offered free coffee, pastries, and fruit for breakfast.
A unique aspect of St John is their variety of room offerings. Choose from luxury suites, traditional family-style rooms, or budget accomodations for those looking to stay in the city long term. As a solo traveler, I really appreciate budget options!
Inn at St John | 2-Star Hotel | Address: 939 Congress St, Portland, ME 04102
Hyatt Place Portland, Old Port
Hyatt Place Portland, Old Port is where history meets modernity. Situated right in Old Port, all the amazing historical sites, local shops, and award winning restaurants will be at your fingertips. Not to mention the waterfront is just two blocks away, and the best nightlife in Portland can be found around Fore Street.
This modern hotel offers spacious and tech-equipped rooms, many of which have sweeping Casco Bay views. Amenities are plentiful too. A free breakfast bar, a restaurant and lounge, and the popular EVO Kitchen led by a 'Chopped Champion' Executive Chef are all part of the deal.
Hyatt Place Portland, Old Port | 3-Star Hotel | Address: 433 Fore St, Portland, ME 04101
AC Hotel by Marriott Portland Downtown/Waterfront
The AC Hotel by Marriott is another modern hotel in an excellent Old Port location. Found on Fore Street just minutes from the waterfront and seconds from restaurants and shops, this hotel is the perfect basecamp for adventure and leisure. Within the hotel is the AC Lounge, a cocktail and tapas bar with outdoor waterfront seating.
But the AC Hotel is also a pragmatic choice if you're here on business. The rooms come equipped with workspaces, a 24-hour business center, and high-speed internet. If you're here long term, you'll want to take advantage of their fitness center or grab-and-go breakfasts at the AC Kitchen.
AC Hotel by Marriott Portland Downtown/Waterfront | 3-Star Hotel | Address: 158 Fore St, Portland, ME 04101
Embassy Suites by Hilton Portland Maine
The Embassy Suites by Hilton Portland Maine is for the frequent flyers. Situated right next to the Portland International Jetport, guests arriving by flight will love how easy it is to get in and out of the city. The hotel offers a shuttle service to bring you to and from your flight if you don't have a vehicle.
Aside from its proximity to the airport, the Embassy has spacious rooms with a unique layout. The divide between the living room and the bedroom makes the two-rooms-in-one feel more like a house than a hotel. This comes in handy if you have small children and don't want to disturb their sleep.
You'll also find the free, plentiful parking is a great perk. Downtown Portland may be more happening than this area, but makes for a massive headache to find parking.
Embassy Suites by Hilton Portland Maine | 3-Star Hotel | Address: 1050 Westbrook St, Portland, ME 04102
---
You might also like:
---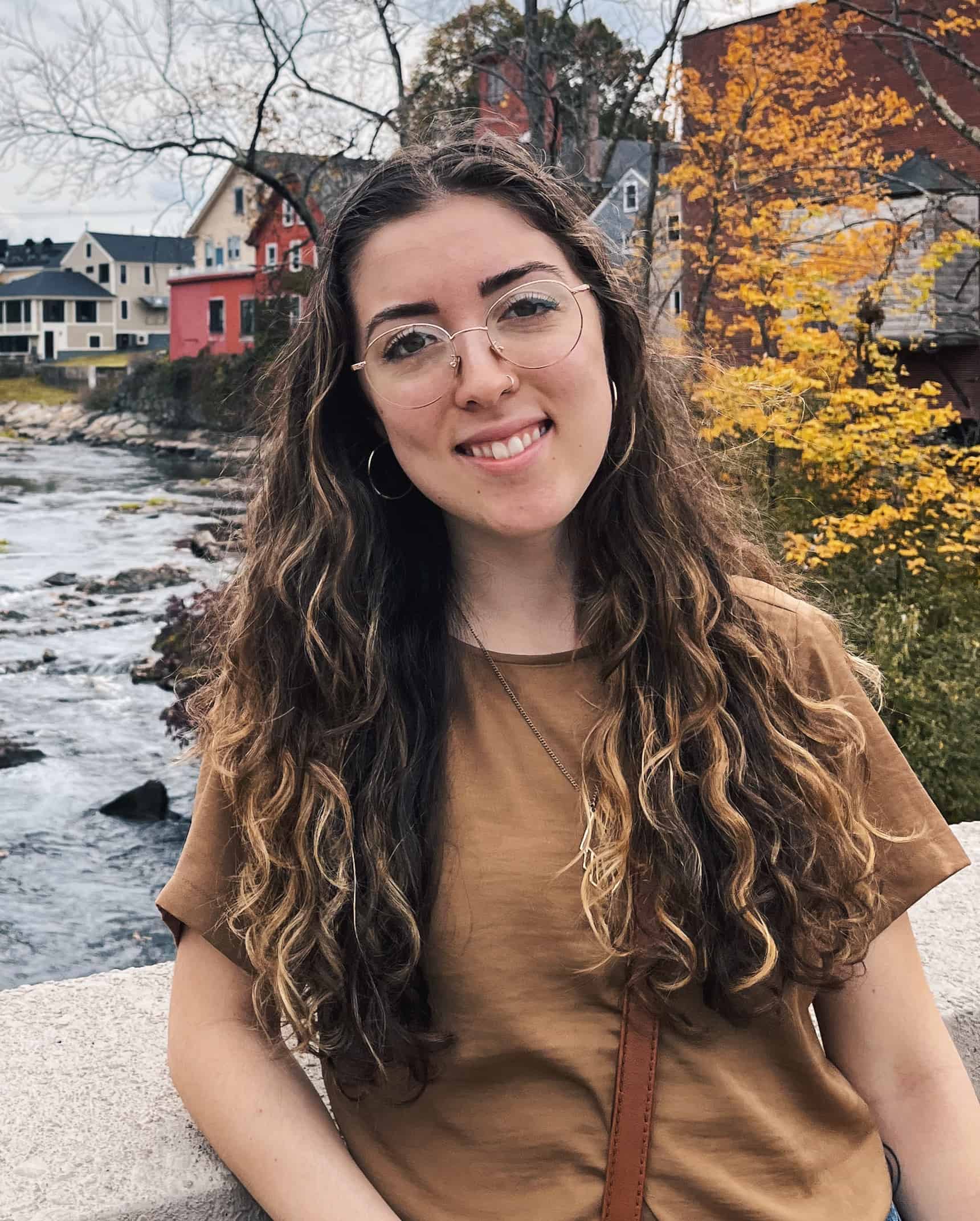 Jessica Vaillancourt is a US-based freelance writer for websites and online businesses, specializing in content related to travel & culture, lifestyle, health, and home. She subsists solely on espresso, notebooks, and dreamy travel plans. Connect with her at JessAnneWriting.com to learn more and discuss your content needs today.