---
*Links in this article may be affiliate links, from which we may earn commission. See our
Privacy Policy
for full details.
---
When it comes to summer fun and relaxation, there is nothing quite like spending time at Lake Winnipesaukee. New Hampshire's largest and most beloved body of water is in the east-central part of the state, just below the White Mountains region. With 258 islands and spanning 72-square miles, it is surrounded by eight unique towns.
Lake Winnipesaukee is a prime NH summer destination: the perfect spot for lounging on the beach, boating, swimming, fishing, or dining on the water. But this region is also a great destination for its gorgeous natural landscape – chock-full of great mountains to hike, walking trails, and other exciting outdoor adventures, as well as beautiful lake towns and lake house rentals, there's so much to do and enjoy here.
So if you want to explore NH's favorite lake, and all the great things surrounding it, check out this list of 10 things to do at Lake Winnipesaukee!

Shop at upscale markets, antique shops and local favorites.
As someone who spent all my childhood summers at a lake house in Meredith, I consider this town the hub of Lake Winnipesaukee. Aside from the extravagant homes and easy lake access, there are ample dining options, and a fantastic marketplace for shopping.
Mill Falls Marketplace is conveniently located right in downtown Meredith. There is nothing commercial about this beautifully designed shopping mall. Open year-round, you'll find nine unique shops like Innisfree Bookshop and Lee's Candy Kitchen, three delicious food spots (Ben & Jerry's, anyone?), brick walkways, a waterfall, and lake views for days. The marketplace is also connected to the Inn at Mill Falls, a resort right on the water.
Meredith isn't the only town with unique shopping opportunities. The Old Country Store in Moultonborough is considered one of the oldest businesses – and likely the oldest country store – in the U.S. Pretty cool right? You'll find an eclectic selection of penny counter candy, vintage household items, old-fashioned sodas, locally made crafts, toys, and rare foods.
Dine in style by the lake.
When living the New England lake life… eat seafood? Unless you have a shellfish allergy, you're going to want to try the food at Town Docks Restaurant in Meredith. Situated at the docks right on the lakefront, this restaurant serves up an energetic, beachy vibe with a tiki lounge, outdoor seating, and some of the best seafood plates around. It is worth a visit – but keep in mind, it's only opened in the summer.
There are plenty of other foodie spots outside of Meredith. Lyons Den in Gilford serves traditional American food in a cozy fireplace and bar setting, with great views of the lake. If you love rustic restaurants, Ellacoya Barn & Grille in Gilford serves American food in a restored 19th century barn. And for dessert, swing on over to Kellerhaus in Laconia, the oldest candy and ice cream maker in NH! Their chocolates and homemade ice cream are to die for – take it from me.

Lounge on Weirs Beach.
Weirs Beach is perhaps Lake Winnipesaukee's most popular beach destination. Weirs Beach manages to feel quaint, while still offering a ton of value. Located in Laconia, it bustles with activity in the summer months. The waterfront can be used for sunbathing, reading, walking, swimming, sandcastle building – anything your heart desires! Besides the beach, you can enjoy their boardwalk, and within walking distance you'll find plenty of eateries, farm stands, a family fun center, bumper cars, an arcade, and even a drive-in theater!

Take a boat cruise.
Anyone who's spent time on Lake Winni will have spotted the iconic M/S Mount Washington floating by. This historic, white beast of a cruise ship has offered scenic tours and dinner cruises on the lake for 148 years now. Mount Washington Cruise's scenic tours – departing from Weirs Beach – are narrated, with lunch included, and highlight some of the best scenery you'll find in the state. You can also enjoy their sunset dinner cruise. These 2.5-hour excursions include a chef's signature entree, with live music and a relaxing float around the lake. Check out their website and decide which cruise sounds best to you!

Explore a magical mountain-top castle in the clouds.
The Lucknow mansion, aptly named Castle in the Clouds, is a sweeping estate built high up in the hills of Moultonborough. This luxurious abode was built in 1913 for a prominent businessman and his wife to enjoy the countryside. Sitting on 5500 acres of land, this place really has it all. Handmade furnishings, a man-made lake, gate houses and stables, gardens, a golf course and tennis courts, an on-site restaurant, and a boathouse on Lake Winni. You can stroll, dine, and take a guided tour of the grounds. And the views from the castle can't be beat!

Go on an outdoor adventure at Gunstock Mountain Resort.
Gunstock Mountain Resort, a four-season outdoor recreation complex, is located right in Gilford. Gunstock Mountain has an elevation of 2240 feet, and the summit offers possibly the best view of Lake Winnipesaukee in the region.
While the resort is a popular ski destination, there's no lack of adventure activities available to you in the warmer months. From tree-top ropes courses, to ziplining, e-bike, and Segway tours, aerial lift rides, and even a mountain coaster, you can take your pick of activities here at the resort. There is also a campsite conveniently located on the grounds, so you can turn your visit into a whole adventure vacation!
Take a hike with beautiful lake views.
Gunstock Mountain isn't your only opportunity to embark on an amazing summit or loop hike with great views. Just south of Lake Winni is Mt. Major in Alton, one of NH's most popular summit hikes for families. Its 3.7-mile loop trail is heavily trafficked, well-marked, and only has an elevation gain of 1,148', so you can easily bring pets and children along for the fun.
Another more challenging but beautiful hike is the Mt. Morgan and Mt. Percival loop in Holderness. This 5.2-mile loop is really unique and perfect for thrill seekers – it features caves and laddered wall climbs!
If that sounds a bit too intimidating for any beginners, West Rattlesnake Mountain in Sandwich is the perfect easy hike. With a distance of only 2 miles and an elevation gain of just 450', you won't have to tucker yourself out for some rewarding lake views.
Go boating on the water.
This may seem obvious, but one of the best ways to enjoy Lake Winnipesaukee is to actually go boating on it! This gives you such a different perspective on the surrounding towns, lake homes, and other local lake lovers. You can really access all the islands, coves and secret spots in a way you simply can't by shore.
If you don't have your own boat or jet ski, there's a long list of really good boat rental companies around the lake. Goodhue Boat Company in both Wolfeboro and Meredith rents out every kind of boat, from fishing boats to pontoons, sports boats and more. If you like jet skiing, check out Wolfeboro Jet Ski Rentals. For a slower-paced ride, Wild Meadow Paddlesports in Moultonborough rents out canoes and kayaks.
Embark on a scenic train ride.
Interested in getting a good look at the entire lake in just two hours? Consider going for an old-fashioned train ride on the Winnipesaukee Scenic Railroad! This rail system was once used for the Boston, Concord, and Montreal line in the 1800s.
Today, you can take the train around the whole western shore of the lake, going from Meredith to Weirs Beach to Lakeport and back. During the two-hour excursion, you'll have panoramic views of the lake and beautiful vacation homes along the route. They even offer snacks and sweet treats for the ride. You can purchase tickets online, or at their satellite ticket booth on the Weirs Beach boardwalk.

Have fun at the largest arcade in the world.
Last but not least, one of Lake Winnipesaukee's most popular attractions is Funspot in Laconia. This family entertainment center has broken a pretty crazy record: The Largest Arcade in the World! Founded in 1952, the massive arcade and game center has over 600 games, a 20-lane ten pin bowling center, cash bingo, indoor mini-golf, and a restaurant. One of the coolest parts about a visit to Funspot is getting to play with their collection of 300 classic arcade games like pinball, Pacman, and other rare novelties.
---
You might also like:
---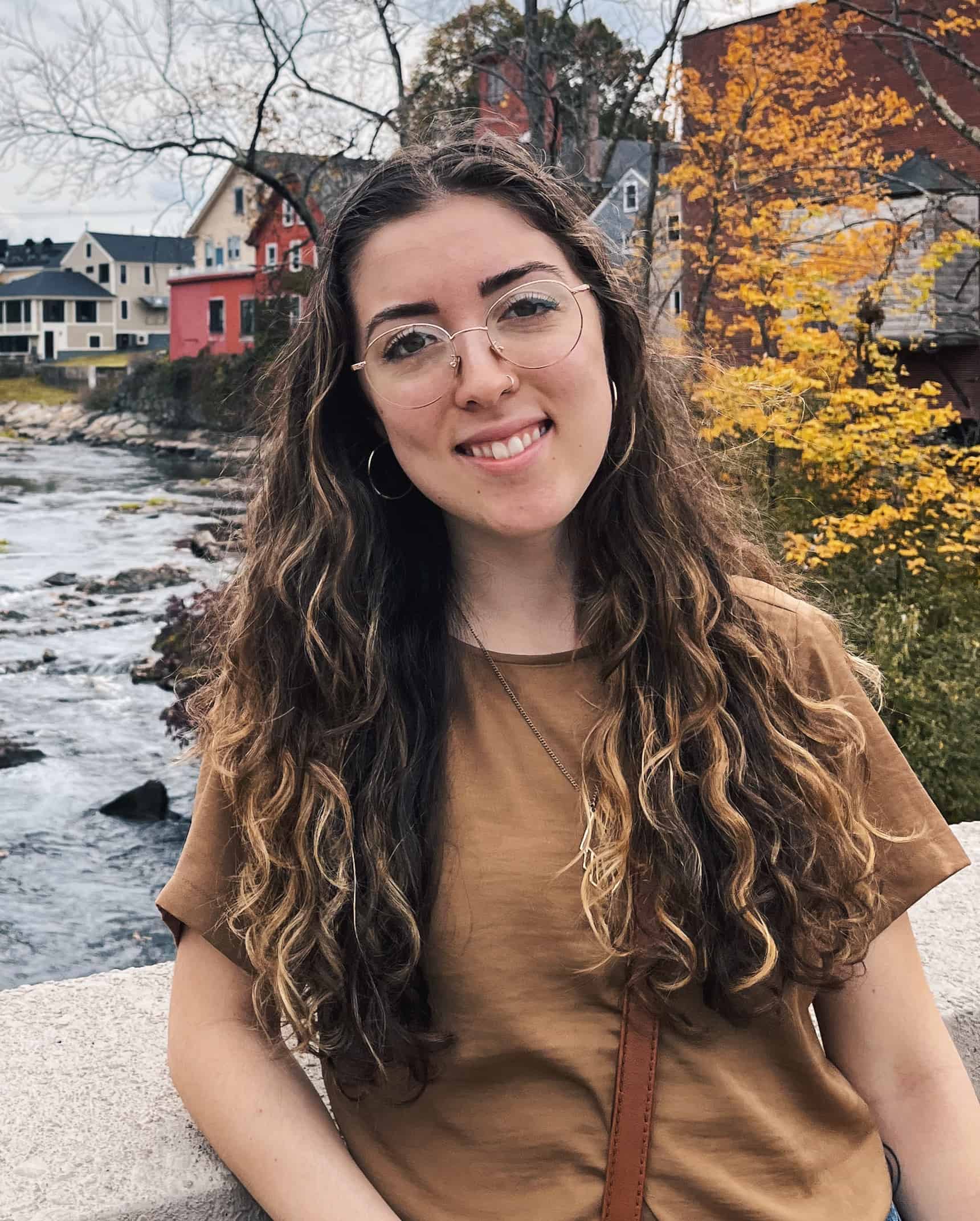 Jessica Vaillancourt is a US-based freelance writer for websites and online businesses, specializing in content related to travel & culture, lifestyle, health, and home. She subsists solely on espresso, notebooks, and dreamy travel plans. Connect with her at JessAnneWriting.com to learn more and discuss your content needs today.