New Hampshire is a state bursting with summer adventures. Whether you want to soak up all the nature you can, explore culture and history, or savor mouthwatering food and beverages, the Granite State promises endless fun.
Summer in New Hampshire is a time of boundless outdoor activity, so if you're an outdoor activities enthusiast, this is definitely the vacation destination for you!

Even if you'd prefer a more laidback summer vacation in New Hampshire, there's plenty of opportunity for that, too.
These are some of my favorite summer in New Hampshire things to do, hopefully you'll find your new favorite on this list, too!
Summer in New Hampshire
Outdoor Adventure in Franconia Notch
Franconia Notch State Park is a place where outdoor adventures are just waiting to unfold. It's one of the best state parks in New Hampshire.
Want to explore trails? Hikers of all skill levels will find a trail to enjoy. For more experienced hikers, the Franconia Ridge Loop, which traverses Mount Lincoln, Mount Lafayette, and Little Haystack, is a challenging but stunning ridgeline trek.
For something a little easier, try the two-mile Flume Gorge trail. Leaving from the Gilman Visitors Center, the boardwalk pathway takes visitors through a gorge with waterfalls, rapids, and forested flora.

Read Next: 13 Amazing Things to Do in Franconia, New Hampshire
For a glimpse of the region from a different perspective, take a ride on the Cannon Mountain Aerial Tramway. With views of surrounding mountains and valleys, states, and even as far as Canada on a clear day, the ride is well worth it. At the top of Cannon Mountain, check out walking trails, the observation deck, and the cafe.
For a relaxing respite by the water with beautiful views, spend an afternoon at Echo Lake Beach. If you're up for even more adventure, canoes, kayaks, and pedal boats can be rented on site.
With all the fun to be found in Franconia Notch State Park, why not round out the experience by camping? Visitors can make reservations to stay within the park, at Lafayette Place Campground. There's nothing quite like camping in the White Mountain National Forest!

Where to Stay: Franconia Inn
Visit Charming Portsmouth
Portsmouth is located on New Hampshire's sliver of seacoast and is the perfect spot for a daytrip.
Visit the historic Strawbery Banke Museum, a 10-acre district that encompasses historic sites, gardens, costumed roleplayers, and more, for an engaging journey through place and time in New England.
Afterwards, visit Prescott Park for a walk along perfectly manicured garden pathways or a seat in the shade.
A stroll along Market Street will take you to many local shops and street vendors. The Black Heritage Trail of New Hampshire winds through Portsmouth, highlighting the contributions of African Americans to the development of the state. Self-guided, guided, and trolley tours are available.
If you're craving a break after walking around, head to Portsmouth Book & Bar, a local institution that serves beverages of all varieties for patrons to sip while reading a book – perhaps one that they purchased on site.
Of course, there are plenty of great restaurants, breweries, and bars to choose from around town, too!
The atmosphere is ambient, and will be the perfect way to start or finish your day, or even just take a break from the hustle and bustle. A walk near Portsmouth Harbor Light is a pretty place to watch the sun set and end your day.
Where to Stay: The Hotel Portsmouth
Read Next: 12 Wonderful Airbnb Portsmouth NH Options
Ascend Mount Washington by Foot, Car, or Train
Getting to the top of New England's tallest peak in the heart of the White Mountains is no small feat, regardless of how you get there, but those mountain views are so very worth it!
At 6,288 feet, with a significant expanse above the treeline, trekking on foot is a strenuous but satisfying accomplishment. For those who prefer a calmer trip to the summit, drive up the auto road or take a ride on the cog railway.
Although most days are cloudy and windy, any trip to the summit is well worth it. At the peak, you'll be greeted by the Sherman Adams building, which houses the visitors center, a cafeteria, bathrooms, a gift shop, and notably, the Mount Washington Observatory.
Depending upon how you get here, Mount Washington can be a full-day experience that'll wear you out, so you may wish to stay close by.
You can camp nearby at a state park, national forest, or private campground or stay in comfort at the classic Omni Mount Washington Resort or one of many local inns and Airbnbs.
Where to Stay: Omni Mount Washington Resort
Read Next: Your Guide to Mt Washington NH: The Highest Peak in the Northeast!
Relax and Indulge at a NH Brewery
If you're into craft beer, New Hampshire's breweries will not disappoint. After a day of hiking or boating, visit one of New Hampshire's breweries for a cold sip, a place to gather and lounge, or for relaxing sights of the surrounding scenery.
603 Brewery in Londonderry has a trendy new beer hall with an impressive selection of drinks (including non-alcoholic options), plus a spectacular food menu. Its patio is the perfect place to gather if you're in southern New Hampshire.
In Franconia, Iron Furnace Brewing is right in the middle of the White Mountains. Its small but solid selection makes it a great go-to for post-hike fun in the Franconia Notch area.
The Last Chair in Plymouth is covered in ski-themed decor and maintains the same chill atmosphere amongst its staff and patrons. Try their thin crust pizza for a divine treat!
Kettlehead Brewing Company in Tilton may not be in the most scenic location, but what it lacks in scenery, its beers make up for in flavor. Whether you dine in or buy a pack to go, you'll be in for a treat.
Tuckerman Brewing Company in Conway has been open since 1998, and embodies the White Mountains spirit of adventure, awe, and camaraderie. It's a great place to recount stories from a day full of adventure!
Savor New Hampshire Wine & Cheese Trails
If wine and cheese are more your thing, be sure to sojourn along one of the Granite State's wine and cheese trails.
Divided into six regional trails – White Mountains, Lakes, Dartmouth-Lake Sunapee, Monadnock, Merrimack Valley, and the Seacoast – visitors can enjoy all of the delights that New Hampshire vineyards and dairy farms have to offer.
From artisanal cheeses of all varieties and fine wines produced with hardy grapes, your palette will savor these exquisite treats.
Be sure to check out individual vineyard and farm websites and calendars to check for tasting room hours, guided tours, events, and availability of gifts shops with local products galore. Regardless of which trail you choose, your taste buds will be glad you took the time to visit NH Wine and Cheese Trails!
Take a Ride along the Kancamagus Highway
Cutting across the White Mountains in northern New Hampshire, the Kancamagus Highway is a 34-mile long New England treasure.
Named for a native American leader of the Penacook Confederacy, the highway was completed in the 1960s. Although its signature fiery leaves aren't ablaze in the summer, its stunning sights prevail in the warmer months. There are even some activities you can partake in that are far less appealing once it's cooler.
Traversing the scenic highway, you'll spot covered bridges, vista points that overlook valleys (and make perfect photo ops!), and scenic waysides.
While you will see plenty from inside a vehicle, the Kancamagus, like the region within it rests, is best experienced up close.
Check out the Swift River Lower Falls scenic area, where you'll see people sunbathing and even dipping in the cool water. A visit to Sabbaday Falls is well worth the half-mile hike it takes to trek. For a superb overlook, try the Sugar Hill Scenic Overlook, which is just about in the midway point of the highway.
Take the Kids to Concord
Concord, New Hampshire is a great summer destination for those traveling with kids, because it is home to McAuliffe Shepard Discovery Center!
This science center focuses mainly on aviation, astronomy, Earth and space science, so is the sky the limit here? Nope, to infinity and beyond!
Who are we kidding, this Concord gem isn't just for the kids. Plus, Concord has plenty more to see and do than just get your science on.
Where to Stay: The Hotel Concord
Unwind or Stay Active at Lake Winnipesaukee
New Hampshire's largest lake is an essential addition to the ultimate summer adventure. Book a stay nearby at a campground, AirBnb, hotel, or inn, and get ready to bliss out or jump into the fun.
If you want to start your day on the water, rent a stand-up paddleboard, kayak, canoe, or even diving gear from one of many outfitters in the area. Check out these options here!

If you want to spend time on the water but prefer to do so in a more relaxed manner, there are plenty of options, from brunch and dinner tours to scenic and cocktail cruises. Mount Washington Cruises has a variety of daily options that visit five ports around the lake.
For a ride of another kind in the Lakes Region, take the Winnipesaukee Railroad from Meredith to Laconia. Weirs Beach and Ellacoya State Park's beach both offer family-friendly environments and great spots to swim, picnic, play, and relax. If you're around at night, be sure to look up and stargaze!
You've also got plenty of active fun at Gunstock Mountain Resort with their incredible Adventure Park, aerial treetop adventures, a mountain coaster, and ziplines galore!
For an interesting scenic, cultural, and historic sight, visit the Castle in the Clouds in Moultonborough. It's a very unique attraction!
Where to Stay: Mill Falls at the Lake
Read Next: 9 Charming Lake Winnipesaukee Cabin Rentals
Splash Around at Echo Lake State Park
Echo Lake State Park is a great NH summer destination! Particularly for those who are looking for freshwater swimming with kids, this is a popular option.
There's swimming and hiking, including a trail that leads to scenic Cathedral Ledge State Park.
Chill Out at Lost River Gorge
If you want to cool off without getting into water or feeling the wind from the top of the mountain, then head to Lost River Gorge. This attraction features boardwalks that lead up to and around caves, all set within the majestic setting of a boulder-filled river in a forest with rare old growth trees.
The caves are where it gets cool – both literally and figuratively. Visitors can climb, crawl, and walk through a series of caves, some they'll have to squeeze through and others that are wide-open.
For those who may be feeling claustrophobic or who aren't interested in a particular cave, taking the boardwalk will be just as satisfying, with views of small waterfalls and even of those climbing through the caves at some points. Several key lookout points and a nature trail offer dazzling views of surrounding mountains and valleys.
Where to Stay: Woodstock Inn Brewery
Have a Beach Day at Hampton Beach
Hampton Beach is one of the most popular summer destinations in New Hampshire, because you just can't go wrong on the beach!
Hampton Beach State Park is absolutely gorgeous and is a great place for your next NH beach vacation. The boardwalk is a blast, with a ton of great things to see and do.
This is a great spot for summer fun and night life, with a casino, entertainment venue, and a ton of great things to see and do.
Where to Stay: Ashworth by the Sea
Read Next: 10 Best Hotels in Hampton Beach NH
Travel North to the 45th Parallel Marker
Did you know you can stand exactly halfway between the North Pole and the Equator? Would you be surprised to learn that you can do so in northern New Hampshire?
The 45th parallel marker is a great stop for travelers seeking quirky and unusual sights. Situated just south of the Canadian border and beside New Hampshire's border with Vermont, in Stewartstown, this site was originally marked for surveying purposes.
If you're planning to stay in the area, book a night at a log cabin to fully embrace your New Hampshire experience. 45th Parallel Cabins has four cabins of varying capacities available for rent around the Great North Woods. While you're in the area, pay a visit to Coleman State Park for pristine hiking, boating, and fishing.
Summer in New Hampshire is absolutely gorgeous, and any visit this time of year will be sure to please. Whether you're traveling solo or with your whole crew, there's really and truly something for everyone during a New Hampshire summer getaway!
---
You might also like:
---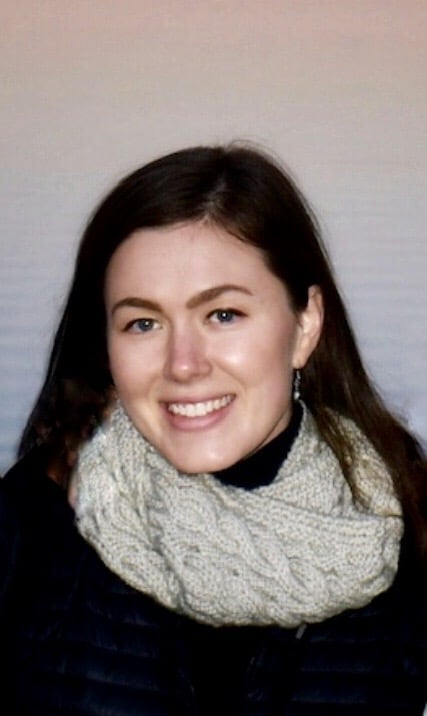 Mallory grew up in Connecticut, and after some time living in Ireland, Montana, and Virginia, she felt called back home to New England. She lives in Boston and writes about the intersection of urban living, outdoor adventure, and enjoying the simple things at SimpliCity Outside. Her favorite New England adventures involve hiking, finding ice cream shops, and exploring small towns.