*This site uses affiliate links; if you make a purchase through these, I may receive a small commission at no cost to you.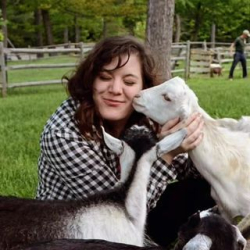 Latest posts by Amy Hartle
(see all)
Looking for fun things to do in Concord NH? The capital of New Hampshire is a fun place to visit.
Whether you're looking for outdoorsy fun or indoor activities, there will be plenty to fill your Concord itinerary with, and great restaurants to try and nice places to stay.

Plus, it's beautifully located for those looking for a central location to set up base while having fun day trips around the state. Really, it's true!
You can get to the White Mountains in just a little more than an hour's drive, and the Seacoast is less than an hour away by car!
Whatever time of year you visit, you'll find plenty of fun things to do in Concord New Hampshire!
Best Things to Do in Concord NH
Explore at the Concord Antique Gallery
Visiting the Concord Antique Gallery is always an interesting stop when exploring the city. It's a nice-sized antique shop that is filled with hidden gem items, and you never know what you might find when exploring.
Even if you don't plan on buying anything, it's fun to pop your head in and see what's there. You really might strike gold! Plus, Concord Antique Gallery has been a Concord staple since the 1990s.
Read Next: 12 Delightful Antique Stores in New Hampshire: Antiquing NH
Tour the New Hampshire State House
Anytime you're visiting the capital of a state, it's well worth it to stop and explore the statehouse if you can! So, of course, exploring the New Hampshire State House is one of the best things to do in Concord NH.
This historic building dates back to the early 1800s and is considered one of the most beautiful places in New Hampshire.

Visitors to New Hampshire are free to go on a self-guided tour during the week, but if you visit on the weekend, you'll only be allowed to view from outside, so keep that in mind when planning your trip to Concord.
See a Show at Capitol Center for the Arts
With two Main Street locations, Capitol Center for the Arts is the place to go for live entertainment in Concord.
The Chubb Theatre and the Bank of NH Stage host live music, theatre, comedy, and more!
Visit New Hampshire Historical Society Museum
To learn more about the area's history, stop by the New Hampshire Historical Society Museum. Inside, there's a library and many exhibits that are open to the public Thursday through Saturday.

The exhibits feature many different articles, including portraits of famous residents of New Hampshire, historic silverware, old landscape paintings, and even artifacts that are from the Revolutionary era. Plan to spend an hour or so exploring this great little museum!
Satisfy Your Sweet Tooth at Granite State Candy Shoppe
Yes, one of the best things to do in Concord, New Hampshire, is stopping by the local chocolate store, the Granite State Candy Shoppe! This store dates back to the 1930s and operated the same way up until 2004, when it officially decided it was time to expand.
Many of the candy recipes are still the original recipes from Granite State Candy Shoppe's earliest days, so be sure to ask which candies are still the original recipe if you're looking to get a taste of those tried-and-true-and-couldn't-possibly-get-any-better sweets!
Pick Apples at Carter Hill Orchard
If you're visiting Concord in the fall, be sure to stop by the Carter Hill Orchard, one of the best places to pick apples in New Hampshire! What better way to spend a fall day in New Hampshire than to enjoy such a wholesome activity like apple-picking, right?

Carter Hill Orchard also offers other great "you pick" opportunities throughout the growing season, like the chance to get your hands on some of their delectable peaches and blueberries!
Play on the Contoocook River
This 71 mile river makes its way through Concord, and popular activities include kayaking, canoeing, paddle boarding, and swimming. You can rent anything you need from the Contoocook River Canoe Co!
Sample Spirits at

Steadfast Spirits Distilling Company
Serving up a variety of moonshine and bourbon flavors, Steadfast Spirits Distilling Company is a must visit for those who like to get a little bold with their spirits!
You've got Maple 'Shine, Cinnamon 'Shine, Vanilla 'Shine, traditional bourbons, and more just waiting for you to swing by the tasting room and sample. Enjoy!
See a Presidential Home at The Franklin Pierce Manse House

Visit The Pierce Manse, the former home-turned-museum of Franklin Pierce, 14th President of the United States to see where this former president lived before his ascension to the highest office in America!
In addition to guided tours, The Pierce Manse also hosts many local events throughout the year, so be sure to check their event calendar to see what is happening during your trip. They often hold Franklin Pierce birthday celebrations, concerts on the lawn, and more.
Visit Gibson's Bookstore

One of the best bookstores in New England, Gibson's Bookstore has been in Concord since 1898. Today you'll find not just a fantastic selection of books, but also a great selection of puzzles and toys for the little ones.
Gibson's Bookstore has a great little cafe in the shop, so plan ahead to spend some time hunting down your next new favorite book, then you can pick a spot to cozy up in the cafe with that new favorite book and a great snack!
Hike Oak Hill Trail
If you're looking for a great way to stretch your legs and get outside, hike the Oak Hill Trail, the most well-known hiking trail in the area. It's about 3.8 miles long with about 700 feet of elevation gain, so not too strenuous!
If you're visiting in the winter, the Oak Hill Trail is also a great spot to go snowshoeing, and rentals can be found downtown. You could also consider hiking the trail with spikes to be safe if you're not up for snowshoeing!
Dine at the Common Man
An essential New Hampshire staple, if you happen to be visiting somewhere with the Common Man, you've got to check it out!
The Common Man Concord is a little rustic and very cozy, and if your visit coincides with the cooler weather, the fireplace just ups the cozy level by a thousand! Dinner options like New England Pot Roast and Sweet Corn Bacon Ravioli make it impossible to leave this place unsatisfied.
There are many tasty Concord NH restaurants, but The Common Man is a complete experience.
Learn about Space at The Christa McAuliffe Planetarium
The Christa McAuliffe Planetarium is a must-visit during your trip to Concord, and also acts as a memorial to both Christa McAuliffe and Alan Shepard. Inside the museum, there's plenty to learn about space discovery and many great activities for both children in age and children at heart!

If exploring The Christa McAuliffe Planetarium works up your appetite, visit The Countdown Cafe for a little bite to eat. Don't forget to stop by the souvenir shop/science shop on the way out, too!

Take a Ride with the Scenic Railriders
This is a fantastic way to get out and enjoy the beauty of the area. One of the more unique Concord NH things to do, the Scenic Railriders gives you the opportunity to pedal your way through 6.4 miles of natural beauty.
Have a drink at the Concord Craft Brewing Company
The best place to grab a drink in Concord New Hampshire is the Concord Craft Brewing Company! The brewery features a great selection of craft beers to choose from to whet your whistle during your stop.

Crowd favorites at Concord Craft Brewing Company include their NITRO Coffee Milk Stout, a milky sweet stout, and their When Rhinos Fly-Chubby Unicorn, a Double New England IPA that can be described as hazy. Grab a flight and get to sampling!
Catch a Flick at Red River Theatres
An intimate theater, Red River Theatres is the perfect rainy day activity! If you're visiting Concord, New Hampshire and find yourself in need of an indoor activity, see what's playing at this lovely theater.
Experience history at the Canterbury Shaker Village
The Canterbury Shaker Village is technically right outside of Concord in Canterbury, but well worth the fifteen-minute drive from downtown. It's one of the oldest shaker villages that you can still visit today, so if you can make the trip and experience 200 years of history, it's worth it.
This National Historic Landmark features 25 beautifully kept and restored buildings in addition to lovely walking trails around the property. Take a guided tour to learn more about what makes the Canterbury Shaker Village such a sight to see!
Wander through Old North Cemetery
Do you appreciate historic cemeteries? The Old North Cemetery was established back in the early 1700s, and its a lovely place to wander and learn a little more about local Concord history.
Stay at The Hotel Concord
There are plenty of options for where to stay in Concord, New Hampshire, but if you're looking for a cool boutique hotel with a fantastic location, check out The Hotel Concord! Located in the Capital Commons building, a stay here offers cool views of the State House.
Onsite, you'll also find O Steaks & Seafood Restaurant and Red River Theatres!
Click Here to Check Prices & Book!
Truly, Concord is a cute little town to visit any time of year, but if you plan your visit around Christmas, you'll see it looks like something straight out of a Hallmark Christmas movie!
Concord is one of the best places to visit in New Hampshire, and a visit to this cute little capital is definitely something to add to your NH bucket list!

Read these next:
Best Campgrounds for Camping in New Hampshire