---
*Links in this article may be affiliate links, from which we may earn commission. See our
Privacy Policy
for full details.
---
Are you looking for the best moose tours in New Hampshire? Spotting these amazing animals is absolutely one of the top things to do in NH.
If it's moose you seek, you're in the right place, because we've got a list of the top rated moose tours in NH for you here!
Moose in New Hampshire
The best time to see moose in New Hampshire (and yes, the plural of "moose" is just "moose!") is between May and July, but they are also frequently seen in fall during their mating season, and throughout the winter, licking the salt off the sides of roads.
Any time you are driving in moose country, be very cautious, especially during dawn and dusk when moose are most active. After dark, be aware that moose are very difficult to see in the roadways due to their dark coats and their massive size making their eyes less likely to be well-positioned to reflect off of your headlights the same way deer eyes often do. They also tend to lumber slowly across the roadways, so if you see one in your way, be prepared to stop completely to wait for them to move.
Best Moose Tours in New Hampshire
Yes, you can catch a glimpse of a moose in many parts of New Hampshire by chance, but if you'd like to increase the likelihood of spotting one of these super cool creatures, you'll want to take a moose tour with an experienced guide that can help you safely and efficiently navigate to great moose watching spots!
Moose don't go out looking for a fight, but they will charge when they feel threatened; considering they typically weigh between 800-1100lbs with antlers that can grow up to 6 feet in width, best to not be on the wrong side of that!
Pemi Valley Moose Tours
Located in lovely Lincoln, Pemi Valley Moose Tours have a 97% success rate when it comes to spotting moose during their 3 ½ hour, ride-along moose tours. Pemi Valley Moose Tours happen at night, so be sure to dress warmly for those White Mountain temps that tend to really cool off at night!
Gorham New Hampshire Moose Tours
With a success rate of moose spotting between 93% and 97%, the odds are pretty good that you will have a moose encounter during your Gorham New Hampshire Moose Tour! After your nighttime moose tour, you can also check out Gorham New Hampshire's Moose Tour Merch to commemorate and remember your trip for years to come!
Dan's Scenic Tours Moose Tours
Covering North Conway, Gorham, and Jackson, Dan's Scenic Tours Moose Tours offers moose tour opportunities both day and night! In addition to being on the hunt for moose, Dan's Scenic Tours also ensures that you are seeing all of what makes this area of New Hampshire such a stunning scenic vacation destination, too. Private tours and hiking tours are also available.
Outdoor Escapes New Hampshire
Based out of Freedom NH, Outdoor Escapes New Hampshire offers guided moose safaris in a variety of different mediums, including by canoe, kayak, bicycling, snowshoeing, cross country skiing, hiking, and vehicle. The chances you will see a moose will vary depending on which medium you choose at which time of year, but the moose experts at Outdoor Escapes can help you figure out which is the right choice for you!
Best Moose Tour Packages
If you're looking to get some great bang for your buck when it comes to your moose tour options, check out moose tour packages that include great outdoor activities and/or lodging options, too!
Editorial credit: Bob Pool / Shutterstock.com
Moose Tour Package at The Inn at Whitney's Farm
Situated perfectly on 12 beautiful acres in Jackson, The Inn at Whitney's Farm offers a fantastic moose tour package that includes an early evening moose safari for two, two nights in the lovely Queen's Room, and a $50 meal voucher for local favorite, The Shovel Handle Pub. Beautiful inn, delicious eats, and a great chance to see moose in New Hampshire for yourself? That's a pretty awesome deal!
The Purple Moose Tour
The Purple Moose Tour is a delightful 4 night/5 day spring tour briefly tours through Connecticut and Massachusetts before moving into New Hampshire, where the main focus is on both the spectacular purple blooms of the Lupine flowers and the guided moose tour that is scheduled in Littleton on Day 3 of this fantastic trip. Other highlights include a stay at the Omni White Mountain Hotel, and scenic train rides through some of the most sought-after spots in New Hampshire!
In addition to going on dedicated moose tours, there's always the chance you will happen upon one of these magnificent beasts while hiking or driving, too. New Hampshire is full of fantastic hiking spots and spectacular scenic drives; keep your eyes peeled while out and about in the Live Free or Die State, and there's a decent chance you just might get a peek at one of these interesting creatures!
Happy Travels and enjoy looking for moose in New Hampshire!
Read these next: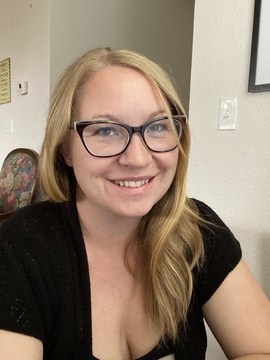 Kendra Paulson is the writer behind the content on Has Baggage, Still Travels on IG and FB, where she creates original Content to Cultivate Our Best Selves. She loves to travel and explore new places with her husband and two kids, which is a good thing because their military family moves every couple of years to a new place for a new adventure! A mix of every place she's ever lived, Kendra likes to think she brings a little taste of the plains of the Midwest, the coastal Southeast, the desert of the Southwest, and the lush Hawaiian Islands to everything she works on.