---
*Links in this article may be affiliate links, from which we may earn commission. See our
Privacy Policy
for full details.
---
Did you know that New Hampshire contains over 4,000 miles of hiking trails? With so much wilderness to explore, we're bringing you a list of the best hikes in New Hampshire!
New Hampshire offers some of the most scenic (and challenging!) hiking opportunities in the country. From its surreal, frozen waterfalls in the winter to postcard-worthy fall landscapes and everything in between, the Granite State has a little bit of everything in the way of scenery.
One of the most popular hiking areas in the U.S. and most difficult sections of the Appalachian Trail falls within the White Mountain National Forest in New Hampshire. Six wilderness areas alone lie within this 800,000-acre area, accounting for around 13% of the entire land area in the state!
New Hampshire also boasts 93 state park properties (including beaches, rec areas, historic sites, and more). With so many amazing places to discover, it's no wonder New Hampshire is such a popular destination for hiking.
Whether you're looking for a leisurely fall foliage hike or a challenging climb up one of the many 4,000ft summits in the White Mountains, we've got the best hikes in New Hampshire to tickle any hiker's fancy.
Traveling around New Hampshire? Check out some of our other local travel guides:
Best Day Hikes in New Hampshire
Whether you have an hour or two to kill or are looking for a half-day excursion into the woods, New Hampshire offers an array of options for day hikes. These two are a great start, taking you into the White Mountains and one of the state's most breath-taking waterfalls.
Arethusa Falls
Located in Crawford Notch State Park, the Arethusa Falls trail is a short, 3-mile round-trip family-friendly hike that takes you to one of New Hampshire's most stunning waterfalls. After checking out the incredible 140′ drop of the falls over granite rock face, head downstream to enjoy a break at two smaller waterfalls and a swimming hole. This hike can be a bit steep for some, so keep this in mind if you have younger children.
Mount Pemigewasset
Head to Franconia Notch State Park and climb to Mount Pemigewasset's (also known as Indian Head) 2,557ft summit for breath-taking views of the surrounding hills. Rated as moderately difficult, the Mount Pemi Trail can still be a family outing with a little extra time to navigate the switchbacks and stairs. Enjoy beautiful wildflowers along the way in late spring and enjoy the forested canopy on the gradual climb to the top.
Best Fall Hikes in New Hampshire
You can't really go wrong on any trip through the beautiful fall foliage in the state, but here are a couple of the very best fall hikes in New Hampshire.
Mount Major
Rated as easy, the 3.6 mile Mount Major and Brook Loop Trail makes for a family-friendly or romantic autumn walk with your loved ones. This trail stays active with hikers year-round, but it is worth it for the views of Lake Winnipesaukee, Mount Washington, and the Ossipee Range.
Temple Mountain Ledges
If you're in the mood to hit up one of the best hikes in New Hampshire, you can't beat the views from the Wapack Trail. At 7-miles round-trip, be sure to bring plenty of water and snacks to keep your energy up for viewing nearby Mt.Watatic and Mt.Monadnock. Once you reach the ascent of Holt Peak, you'll find the Temple Mountain Ledges rock cairns that hikers have been adding to for years and years.
Best Winter Hikes in New Hampshire
Winter doesn't mean you have to stay cooped up indoors for months! There are plenty of hiking opportunities even during the snowy months in New Hampshire. Check out these two locations below when you're starting to feel the onset of cabin fever settling in.
Lincoln Woods
The Lincoln Woods Trail, "considered the gateway to the Pemigewasset Wilderness," is about 10-miles, out and back, but you can certainly shorten your trip. It traverses mostly flat terrain alongside the Pemigewasset River. Head off on the Franconia Falls Trail and, if you're lucky, you might catch the falls entombed in a mystical, icy free fall!
Champney Falls
If Franconia Falls wasn't enough to satiate your thirst for beautiful frozen waterfalls, head southeast a quick 26 minutes to Champney Falls. This is a much easier trail at 2.8 miles round-trip if you're not up for an all-day excursion or have the family with you. The frozen 70ft cascade will delight children and adults alike.
Best Hikes in White Mountain National Forest
Hiking White Mountain National Forest doesn't have to be an arduous, days-long experience in the wilderness. (Although there are plenty of those hikes too!) Here are a couple of trails to intrigue you, whether you're looking for a short day hike or something a little more challenging.
Check out this post for even more things to do in the White Mountains—not just hiking!
Sugarloaf
If you're looking for great views of the White Mountains with minimal hiking and exertion, the Middle and North Sugarloaf Trail is for you. This 6.6-mile moderate trail will grant you not only breath-taking views of the White Mountains, but even the Presidential Range in the distance on a clear day.
Welch and Dickey
For something a little more challenging, but shorter, head out on the Welch and Dickey Loop. This difficult 4-mile loop offers beautiful wildflower displays in the springtime and extravagant views of the surrounding mountains year-round as you ascend both Welch and Dickey Mountains.
Best New Hampshire Hiking Trails with Waterfalls
If you haven't gathered by now, there are tons of waterfalls to be seen in the state of New Hampshire. In addition to the ones listed above, here are a couple more trails that highlight them along the way. Because who doesn't love a waterfall?
Basin-Cascades
Only spanning 2-miles in length and rated as easy, the Basin-Cascades Trail located within Franconia Notch State Park is a must-see for the whole family. This water lover's dream runs alongside Cascade Brook and passes by Kinsman Falls (15ft) and Rocky Glen Falls (35ft), amongst many other smaller cascades. You can even cool off on a hot day in the pool at the bottom of Kinsman Falls!
Ripley Falls
Although technically shorter than the previous trail, the Ripley Falls Trail, which is a meager 1.2 miles in length, is accessed by the Ethan Pond Trail located within Crawford Notch State Park. Don't let the shortness fool you as the footing can be tricky along this path and is steeper as well, making it better suited for adults and older kids. The short trek is totally worth seeing the steep 100ft path of water plunging over the rocks, though, be it roaring in the height of spring or frozen in the dead of winter.
Southern New Hampshire Hiking Trails
With the popularity of the White Mountains, Franconia Notch State Park, Crawford Notch State Park and more in the northern half of the state, southern New Hampshire often gets overlooked. There are plenty of great New Hampshire hiking trails in this area too, though! Read on for two of the most popular ones.
Mount Monadnock
Mt. Monadnock is said to be one of the most traversed mountains in the world. On this short, 3.7-mile loop trail you can see what all of the fuss is about. Don't be fooled by the length, though, because this trail is rather steep and rated as difficult, gaining over 1,700ft of elevation along its entirety. It does offer the most spectacular views in the area.
Orange Mountain
For something a little more family-friendly, check out the moderate 5.6-mile Orange Mountain Trail. This hike offers a little bit of everything: A creek crossing, shaded evergreen forests, and exposed ridge walks to the summit of Orange Mountain, where you can see the White Mountains and Ossipee Range in the distance and get up close and personal with Mt.Cardigan and Newfound Lake.
No matter what type of hike you are looking for; easy, hard, or somewhere in-between, waterfalls to mountaintops, you are sure to find an incredible one in New Hampshire!
---
Read these next:
---
Pin this post to save for later!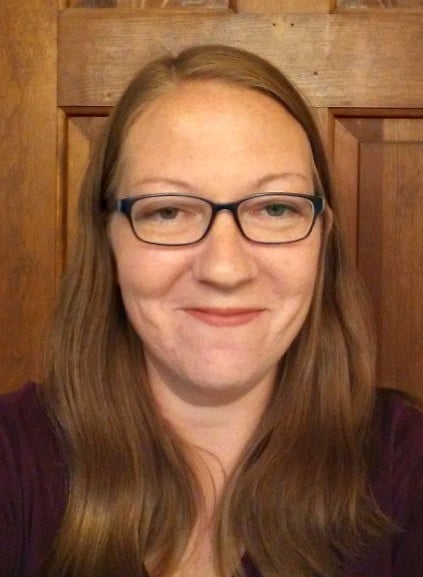 Alicia is a freelance writer and nature enthusiast. When she isn't working or wrangling three young, wild girls, she enjoys exploring new places by camping, hiking, and kayaking.