---
Traveling in 2022? Please check with each state/destination for its current COVID-19 guidelines, as these are constantly changing and the most accurate, up-to-date information may not be reflected here.

*Links in this article may be affiliate links, from which we may earn commission. See our Privacy Policy for full details.
---
Are you figuring out what to do in North Conway? Luckily for you, there is plenty to do in this beautiful and active area of New Hampshire's White Mountains. From shopping to skiing, you'll find great activities in every season. To help you get started, we've compiled a list of 15 of the best things to do in North Conway NH.
These are not only some of the most popular things for visitors to do here, but many we've done ourselves and can recommend firsthand.
Ready to get planning? Let's talk about the best North Conway NH attractions to add to your list.
Take a drive on the Kancamagus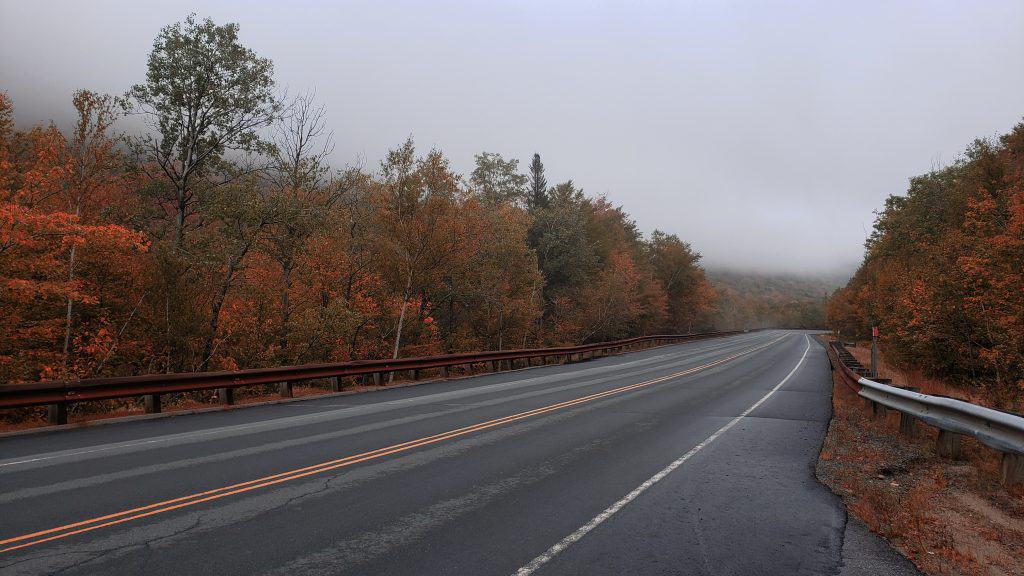 One of the items topping any list of things to do around here (or list of things to do in New Hampshire, for that matter) is to drive on the scenic Kancamagus Highway.
This stretch of a mountain pass reaches east and west across the state, from Bath to Conway. This 56-mile portion of NH Route 112 is one of the best road trips in the state, and it can't be beat in the brightly colored fall season.
You don't have to drive the entirety of the Kanc, as its known locally, to get the full experience. If you're traveling in Conway, take a ride out from there and just go 10-20 miles or so. You'll absolutely catch some spectacular scenery. You can also opt to take a day trip to nearby Lincoln, which is at the other end of the Kanc's most glorious stretch.
Be aware, this road can get very busy during the height of foliage season as the leaf peepers come from near and far. Drive slowly and attentively! And at dawn and dusk keep your eyes peeled for moose.
Go tubing on the Saco River
River tubing is one of the best summer activities in New England. Here in North Conway, the Saco River is a perfect spot to get out on the water with friends.
The easiest way to go tubing is to go through a company such as Saco River Tubing. Not only do they supply the tubes (large, high-quality and often with convenient drink holders!), they drop you off and pick you up. This is essential for a fun tubing experience; otherwise, you'll end up downriver with no way back.
I went tubing with this company along with some of my friends for a bachelorette weekend. Saco River Tubing were super friendly and organized and provided everything we need for an awesome couple hours on the water.
Try an outdoor experience with REI
REI just opened up a brand new store in North Conway. Not only is it beautiful and filled with all kinds of gear you're going to want to buy ASAP, but they also have a huge rental program.
Basically, you can get REI rentals for your outdoor experience. This means you can go mountain biking, rock climbing, snowshoeing, etc., outfitted with their awesome equipment. This is so fantastic for those who want to pursue and activity but don't have their own stuff, and it's especially good for beginners or those looking to try something new.
Check them out here: REI North Conway
Ride the alpine slide at Attitash
Though Attitash Mountain is a wintertime ski resort, in other seasons, you will want to give the alpine slide a try. Kids and adults alike will have a blast zipping down the alpine slide, sometimes also called a mountain coaster. This is one of the longest alpine slides in North America, so sign up for a single ride or a day pass.
Find a moment of Zen at The Soaking Pot
After a day of outdoor adventuring, you deserve some relaxation. An affordable way to unwind is to hit up The Soaking Pot, where you can indulge in custom foot soaks for 30 minutes or an hour.
In a totally zen atmosphere, you can dip your toes, ankles, and calves in steaming water, filled with a blend of herbs and oils designed specifically to help you reach your goal, whether that's muscle relaxation, rejuvenation, or simply de-stressing.
This is an ideal way to loosen up the muscles you've tightened up while hiking, biking, or you know…outlet shopping! The Soaking Pot is conveniently located in the Settler's Green shopping center.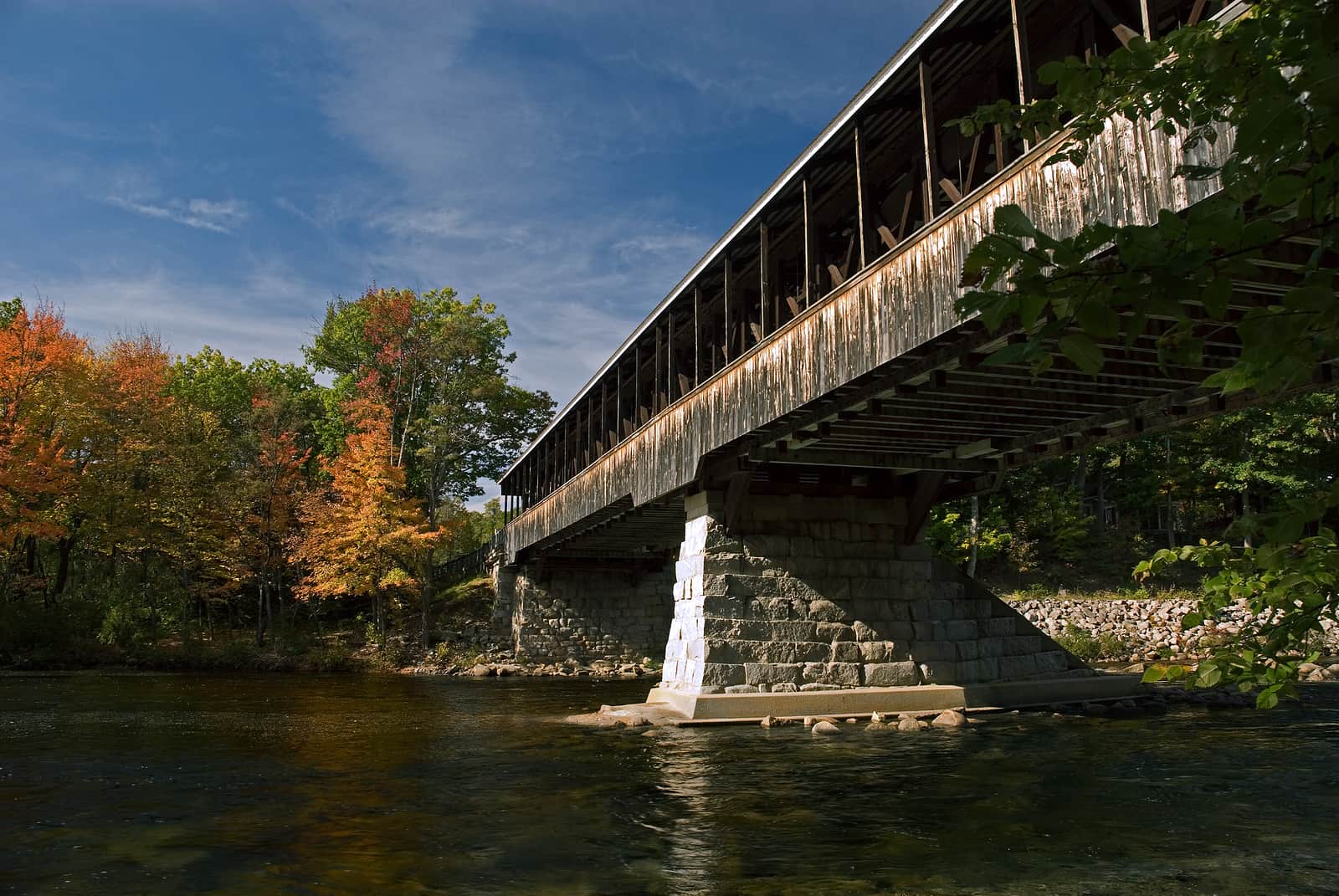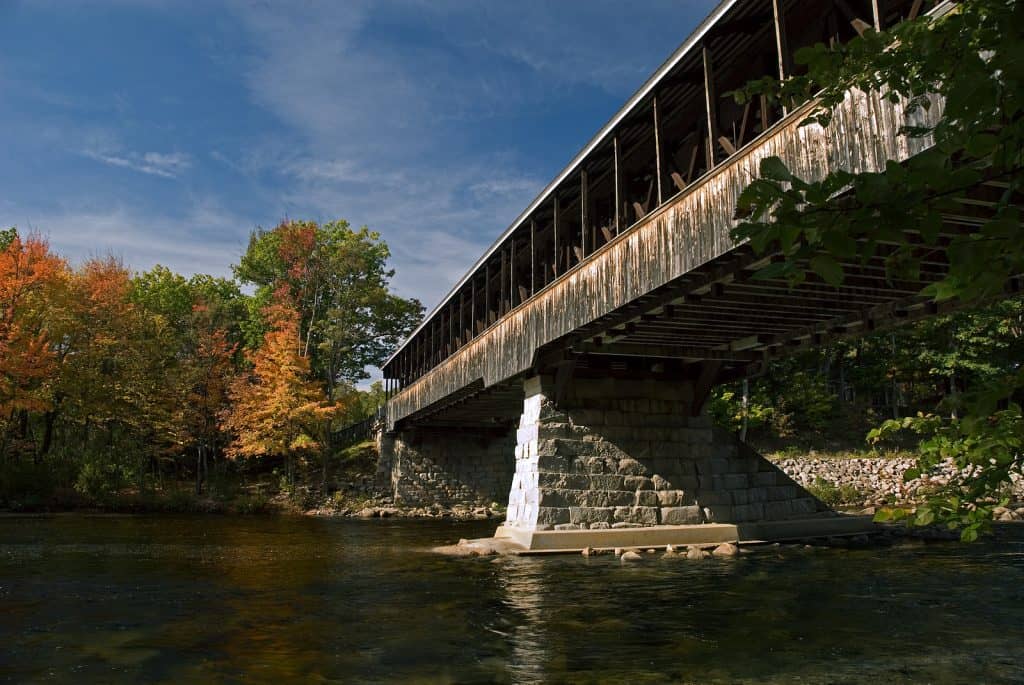 Enjoy traditional Irish pub vibes at May Kelly's
There are many places to eat in North Conway, and a lot of them are great, but one that stood out to us was May Kelly's Cottage, a traditionally styled Irish pub that is so unique inside.
This is the perfect place to go if you want a laid back atmosphere and a pint of Guinness. The food is hearty and comforting and the portions are big. Definitely a fun spot during your visit to North Conway.
Stay in an awesome AirBnb
There are unique AirBnbs all over New Hampshire. In North Conway and surrounding areas especially, you can find plenty of cozy cabins in the woods. There are also lots of other beautiful options in the region, so be sure to peruse the AirBnb website and add properties to your wish list.
Cool off at Diana's Baths
Technically located in Bartlett, Diana's Baths is one of the top things to do near North Conway. The first time I ever visited the region, my friend took me to Diana's Baths and it is a stunning spot.
Diana's Baths are a series of cascading waterfalls found at the end of a short trail. At the baths themselves, on a summer day, you'll find dozens of people swimming, relaxing, and playing. The site is quite popular. You can dip into the refreshing water or hike to the top of the falls further. There are nice photo ops everywhere.
It is $5 to park and leashed dogs are allowed on the trail (yay!).
Take a scenic train ride
The Cog isn't the only special train ride in these parts. Nope! Hop on the Conway Scenic Railroad for an old-fashioned train ride through the mountains of New Hampshire. This is a good choice if you want to see spectacular scenery in a different way—from the comfort of a vintage-style train.
There are lots of choices for where to sit and you can also purchase meals in the dining car. What a cool experience!
Enjoy brews at Moat Mountain Smokehouse
Craft beer is a huge part of New England culture. Moat Mountain Smokehouse & Brewing Co. is the ideal spot to sample some locally-made brews, and enjoy some amazing food. (PS: Check out our whole list of best restaurants in North Conway.)
Want more beer? Check out these nearby breweries, some of which offer brewery tours.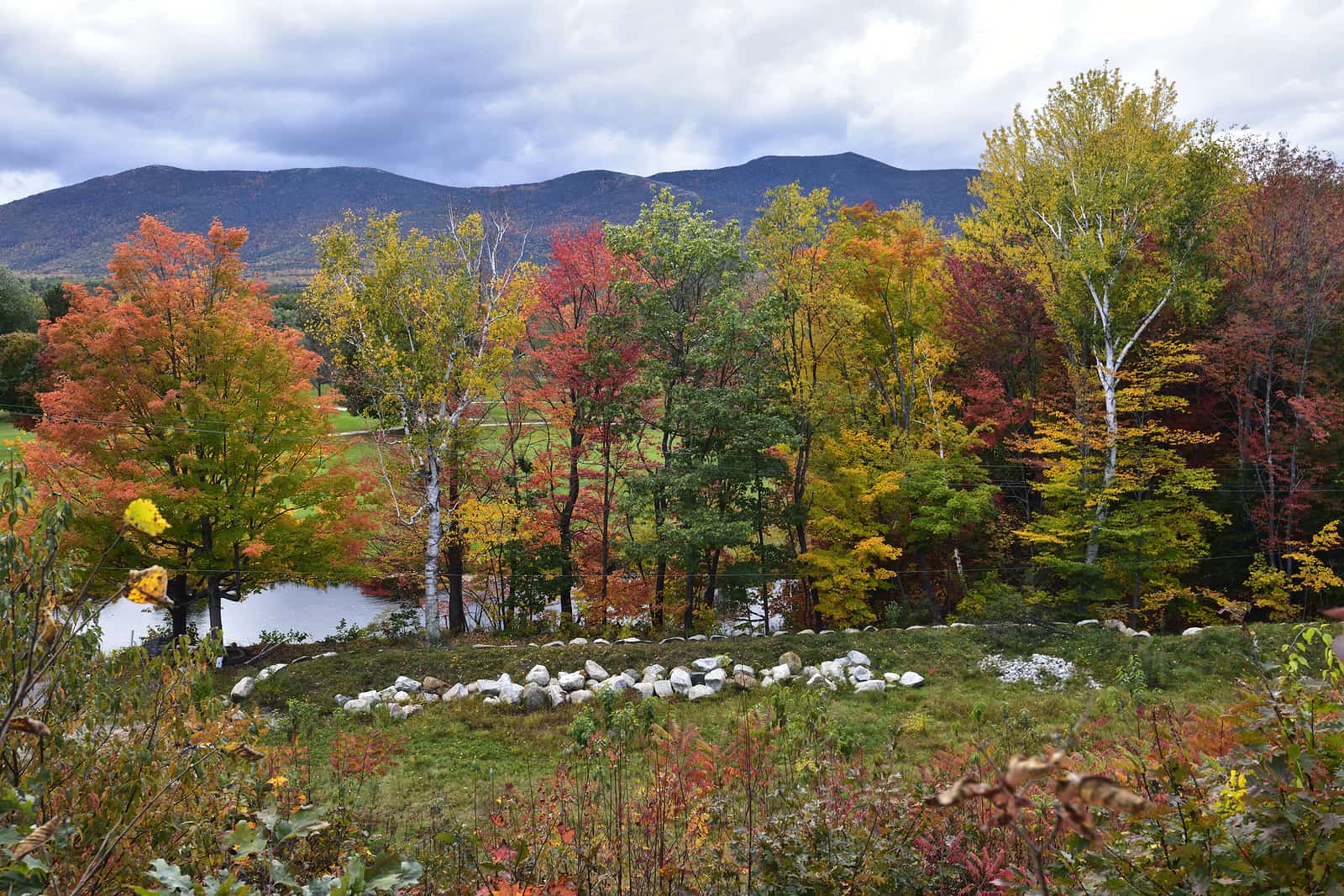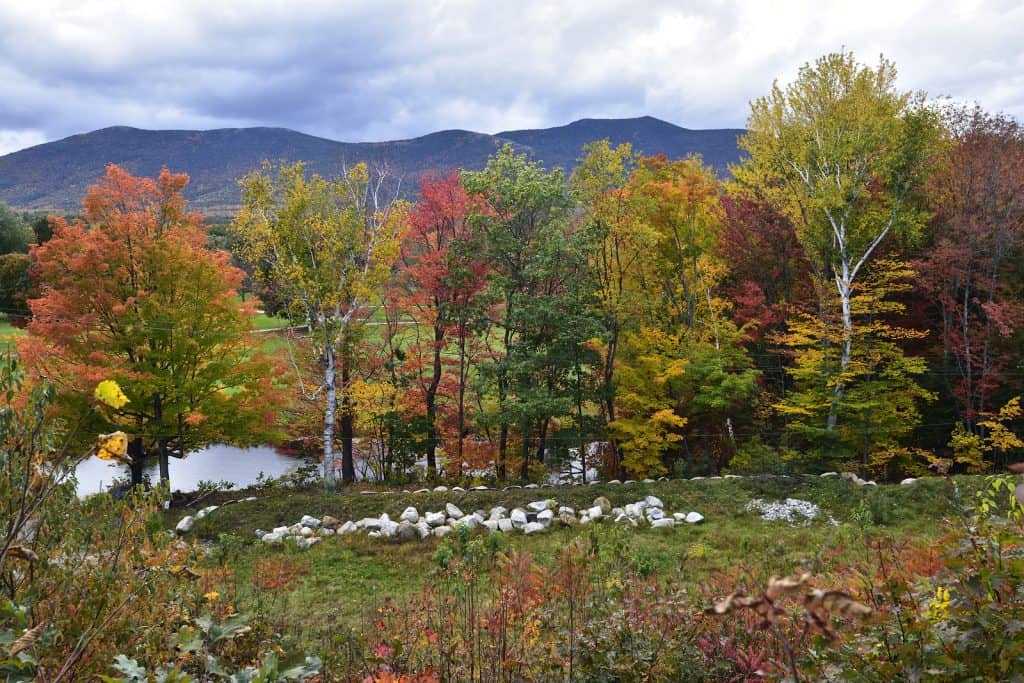 Ride up the slopes of Mt. Washington on the Mountain Cog Railway
Want to climb a mountain? Want to climb a mountain on a train? The Cog Railway, one of the most famous North Conway NH attractions is the way to do it. This is a one-of-a-kind locomotive and it will transport you up the northeast's tallest peak, Mt. Washington. You can expect outstanding views in all directions as you approach the summit.
If hiking isn't your thing, this might be a great option. It's also a perfect activity for a family, since hiking Mt. Washington is likely to be difficult for very young ones. That makes the Cog one of the best things to do with kids in North Conway, NH.
The entire trip takes about 3 hours, including 1 hour spent at the summit. There, you'll be able to visit the Mount Washington Observatory and its museum, embark on a short hiking trail, patronize the snack bar, or send off a postcard from the mountain top Post Office!
Stop by the famous Zeb's General Store
One of the essential North Conway things to do is to pay a visit to Zeb's. This general store is smack in the middle of downtown North Conway and it is an iconic spot.
You could spend an hour or more wandering around this shop and looking at all the goods they have to buy. They offer the largest collection of New England-made products in an old-fashioned 'mercantile' style setting. Be sure to check it out and grab a souvenir or two.
Join a moose safari.
One thing I have never done, but would love to do, is to go on a moose safari! In New England, moose are abundant, but you may or may not see them very often. (In 18+ years living in New England I've only seen one moose from a distance).
If you're keen for a moose sighting, a moose safari or moose tour can multiply your chances of a sighting. These trips take you out with local experts to spots where moose are known to frequent.
Most of these tours go out at night, and it's important to remember, moose sightings are not guaranteed. But it's a unique experience all its own. This tour leaves from Lincoln, NH.
Go dog sledding.
Certainly one of the most fun things to do in North Conway in the winter would be to go on a dog sledding excursion. This is something else I have yet to try, but it is at the top of my list.
Muddy Paw would be a fabulous place to go. The tours they run (both year-round dog sledding and summertime whitewater rafting) directly support the 80+ sled dogs that call Muddy Paw home (many of which are rescue and second chance) and growing 501(c)3 nonprofit: NH Sled Dog Rescue, History & Education Center.
They offer traditional snowy dog sledding opportunities in winter but also rolling dog sledding for the other seasons.
Muddy Paw is located about 1 hour north of North Conway in Jefferson, NH, but if you're looking for this unique experience, it will definitely be worth the drive.
Visit an indoor water park.
Looking for things to do on a rainy day in North Conway? Check out Kahuna Laguna Indoor Water Park, one of the best waterparks in New England. It's located at the Red Jacket Mountain View Resort and has plenty of fun waiting for you and your family. There's plenty of tubes, pools, slides, fountains, and more to explore at this fun resort. There's even a hot tub where you can go to relax and an arcade where your kids can have some extra fun. This can be a fun getaway for the whole family, especially during the colder New England months.
---
Read these next:
---
Pin this post to save for later!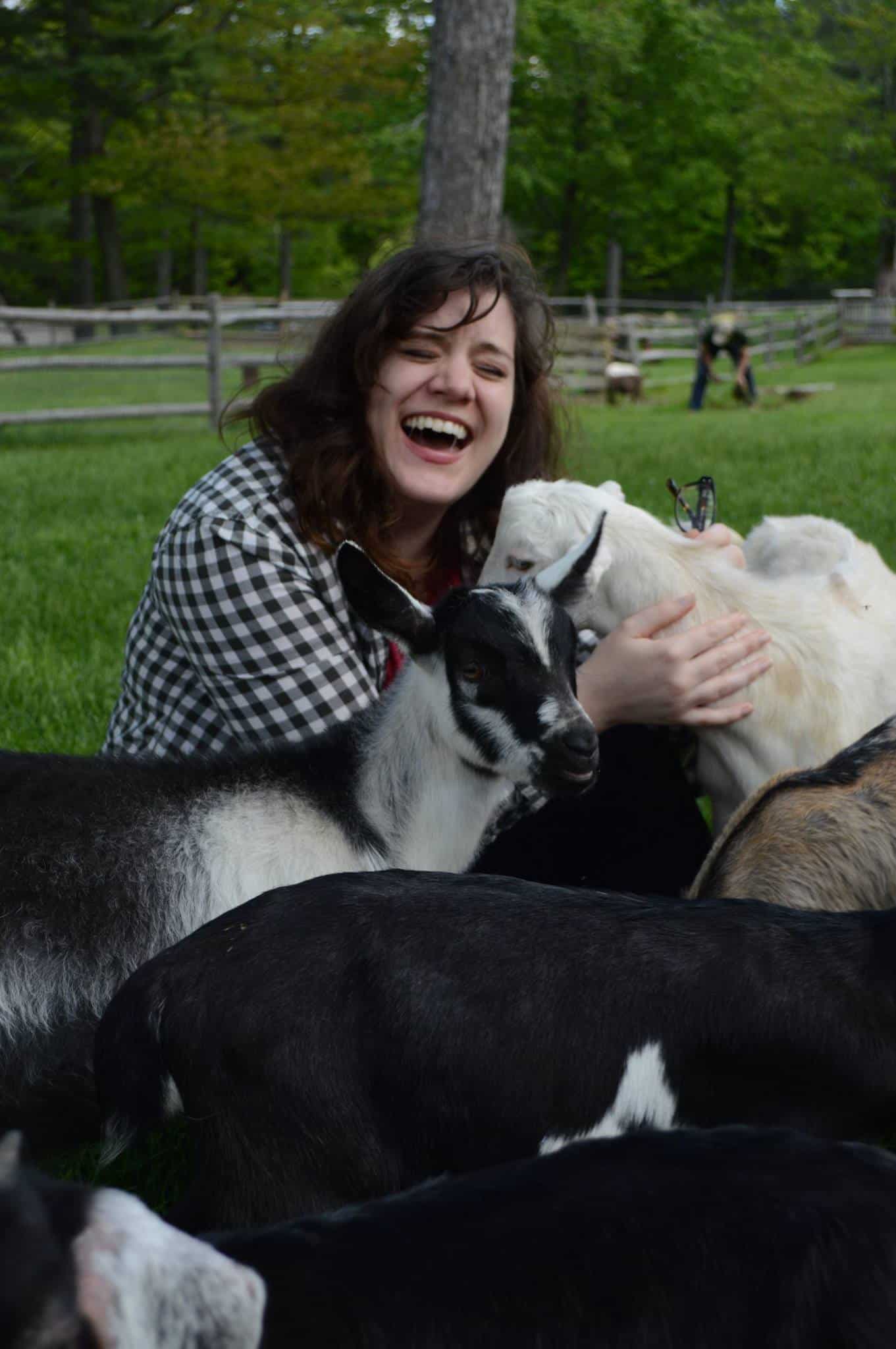 Amy is the founder of New England with love. A proud Vermonter, she hopes to share her love of New England and help you find the best adventures in the region. Amy is also blogger/founder at Two Drifters, where she writes alongside her husband about romantic and couples travel, relationships, honeymoons, and more. When not working on websites, Amy is probably reading, cuddling with her husband and cats, & drinking a maple latte.