---
*Links in this article may be affiliate links, from which we may earn commission. See our
Privacy Policy
for full details.
---
If you are looking for the ultimate outdoor playground in New England, look no further than Lincoln, New Hampshire. With a walkable downtown, a ski mountain right in town, fantastic restaurants, and hiking galore, Lincoln is a day trip or vacation destination that should be considered in every season. And there are so many things to do in Lincoln NH!
Whether you're an outdoor enthusiast, a parent looking for an easy family trip, or someone who simply wants to enjoy the best of the indoor life while surrounded by gorgeous natural surroundings, Lincoln, New Hampshire can provide what you are looking for. Here are 13 of our favorite things to do in Lincoln, New Hampshire:
Ski
Loon Mountain is right within Lincoln's downtown, and it is an excellent mountain for families. Almost all of the condos that you can rent in Lincoln offer a free shuttle service to the mountain, so you can be on the slopes within minutes and avoid having to deal with both parking and carrying your equipment very far. For some serious steeps, drive ten minutes north to ski or board at Cannon Mountain.
Read More: 7 Best Ski Resorts in NH for Winter Fun
Hike
You could spend every weekend visiting Lincoln and still find new trails to hike around this area. If you are looking for a mild nature walk, you can stroll the J.H. Henry trail which meanders along the Pemigewasset River right downtown or you can hike for incredible views with nearby trails like Mount Willard or the Artist's Bluff Trail. Be sure to stop at the Purple Tomato to pick up sandwiches and snacks to eat along the way. We love all of their options which cater to gluten-free, vegan, vegetarian, and organic diets as well.
Dine
When you park your car in downtown Lincoln upon arrival, you could very feasibly avoid getting back in the car for the weekend and still visit many delicious restaurants. For delicious Italian or woodfired pizza in an upscale environment, check out La Vista at Riverwalk. Right across the street, is Gypsy Cafe which offers eclectic and worldly lunch and dinner options with a unique ambiance. Other favorites include El Charro Mexican Restaurant and The Common Man.
See a show
One of the top things to do in Lincoln, NH is to catch a show! Jean's Playhouse offers high quality theatre shows, children's theatre camp, and unique options like the latest Warren Miller ski movie. There's also a movie theatre right downtown for when the weather doesn't go your way.
Mini golf
Our family's favorite mini golf course in any location is Pirate's Cove. With eighteen holes and special features galore, you'll find yourself wanting to come back for more.
Take a train ride
There are several different kinds of train rides within the area. Right next to Pirate's Cove is the Hobo Railroad. These train rides are fun for families with young kids – especially for seasonal and holiday themed rides. Down the road is the Cafe Lafayette Dinner Train which offers a two hour ride and a five course meal. Also, if you're visiting Loon Mountain, there is an authentic steam train that you can ride between the two base lodges.
Challenge yourself with a ropes course or zip line ride
Alpine Adventures right downtown offers a very extensive ropes course and zip line experience. You can also find the same both at the base of Loon Mountain and up on the mountain at the Adventure Center. This adventure can be combined with other mountain options there like biking, rock climbing, bungee trampoline jumping, and riding the gondola.
Take a ride up to stunning views
Whether you like to ski and hike or not, it's worth taking a ride up to the top of both Loon Mountain and Cannon Mountain for the views and to explore. You can ride the gondola to the top of Loon. This is New Hampshire's longest scenic gondola ride. At the top, you'll find a cafe, a viewing tower, scheduled yoga classes, and a playground.
The most exciting thing at the top of Loon are the glacial caves. Exploring these caves and following a beautiful forest nature walk is a must do. You can also take the aerial tramway up to the top of Cannon which is a very different ride experience as you stand with many others throughout the ride. This is one of the best viewpoints in the area, and the nature walk at the top of Cannon is both gentle and gorgeous.
Swim
If you are fortunate enough to stay at Riverwalk Resort at Loon Mountain during your Lincoln stay, you will have two amazing pools and two hot tubs available for your enjoyment. The pool is heated to 85 degrees year round, so you can swim or hot tub in any weather.
There are also beautiful, bath-like spots to swim in throughout the Pemigewasset River (called the "Pemi" by locals) which you can find along the J.H. Henry Trail. If you're looking for more excitement to accompany your swim adventure, visit Whale's Tale Waterpark right in Lincoln which offers pools, slides, and all kinds of water play.
Ice skate
In the winter months, ice skating is open to the public at Riverwalk Resort at Loon Mountain. The same lagoon pool that you may have swam in during the summer months is transformed into an ice skating rink which surrounds the second Riverwalk pool. You might also be able to catch one of the ice skating shows available at this rink.
Taste beer
One Love Brewery is both a delicious place to eat and drink, and it is easily accessible in the middle of downtown Lincoln. Their beer sampler is inexpensive yet ample, so it's a fun one to share. Five minutes down the road, you can also taste beers at Woodstock Inn Brewery. The outdoor area is beautiful and nestled within wild flowers. It also offers a restaurant that is very family-friendly with an extensive menu.
Sip wine
Wine tasting at Seven Birches is a must-do activity. There is a cozy tasting room within Riverwalk Resort which also has outdoor seating on a balcony overlooking the pools and mountains. Across the parking lot, is a second, larger tasting room called The Atrium Wine Bar. You can taste different wines at each location, and with snacks and picnic options available, you can really make a day of it.
Shop
You can also make a day out of shopping in Lincoln if you enjoy shopping local and unique items. Burgeon Outdoor sells locally and sustainably made outdoor apparel. This is a new business that will be sure to flourish. Seven Birches sells fun gifts for wine lovers as well as eclectic home decorations and jewelry. Lahout's has three locations within downtown Lincoln selling just about anything a skier or snowboarder could want.
We can't recommend Lincoln, New Hampshire enough! Be sure to visit the area in every season as they each open up new possibilities and inspiration for exploring and vacationing to the max.
---
You might also like:
---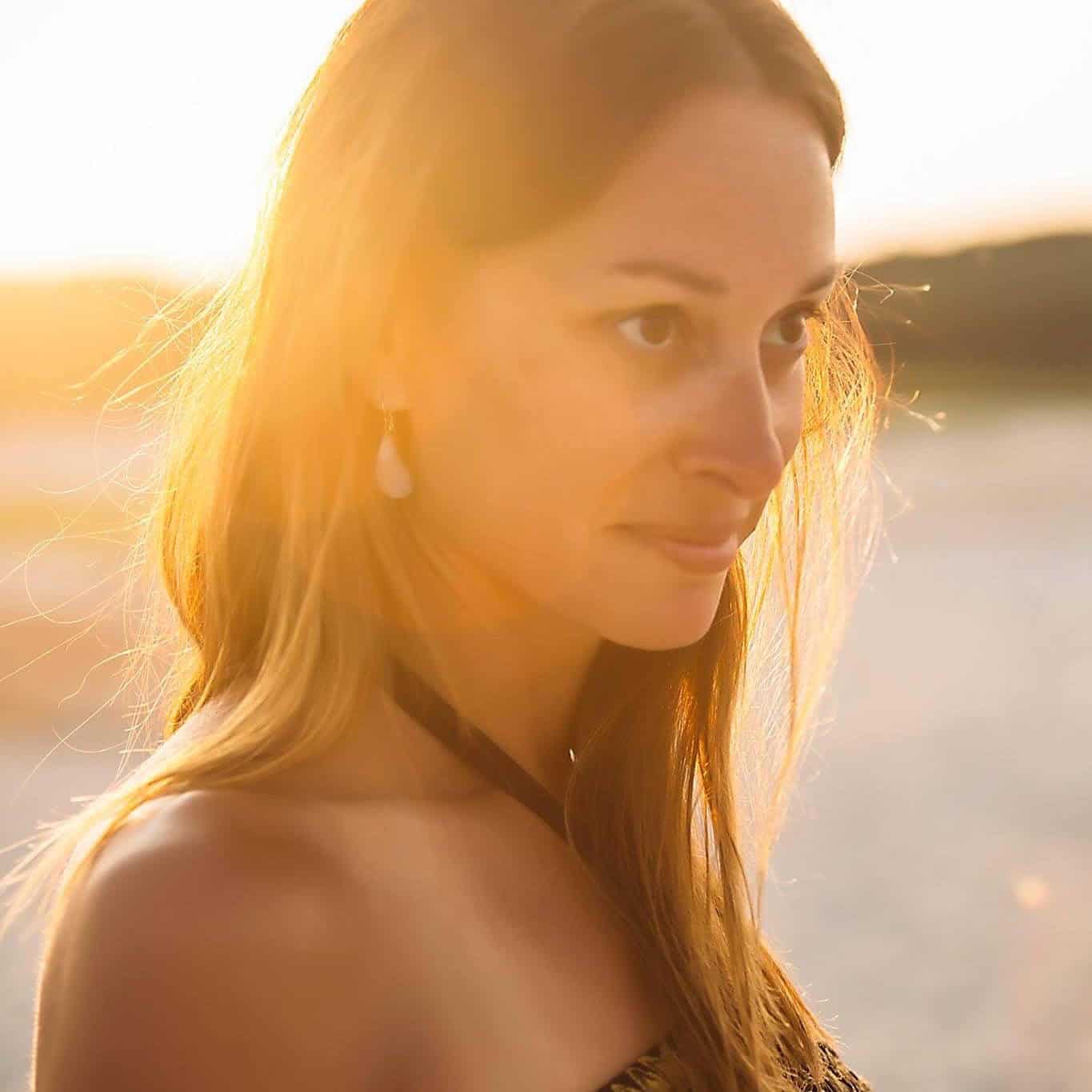 Charise Rohm Nulsen is a writer, social media influencer, activist, and perpetual volunteer. She is a graduate of Boston College (B.A.) and Boston University (M.A.T.) who has worked in the corporate world in Manhattan, San Francisco, and Boston, as well as in education throughout Massachusetts. Now as a work-from-home-mom, she is passionate about helping other women live their best lives and bring about positive change in their communities and beyond.
Charise's passions include motherhood, social justice, education, living a healthy and natural lifestyle, reading, writing, and traveling. You can find her blogging at I Thought I Knew Mama and sharing inspiring content on Facebook.