What are the best places to visit in New England? While there are many popular and well-known destinations for a New England vacation, some of the finest spots are those that are lesser-known. These are the hidden gems in New England. Today, the secret's out: these off-the-beaten-path destinations are little known vacation spots you'll want to visit ASAP.
We asked several fellow travel lovers to share their favorite New England hidden gems, and they delivered! We've added our own picks for unique things to do in New England, too. Have you been to any of these spots?
Hidden Gems in New England
Wilmington, Vermont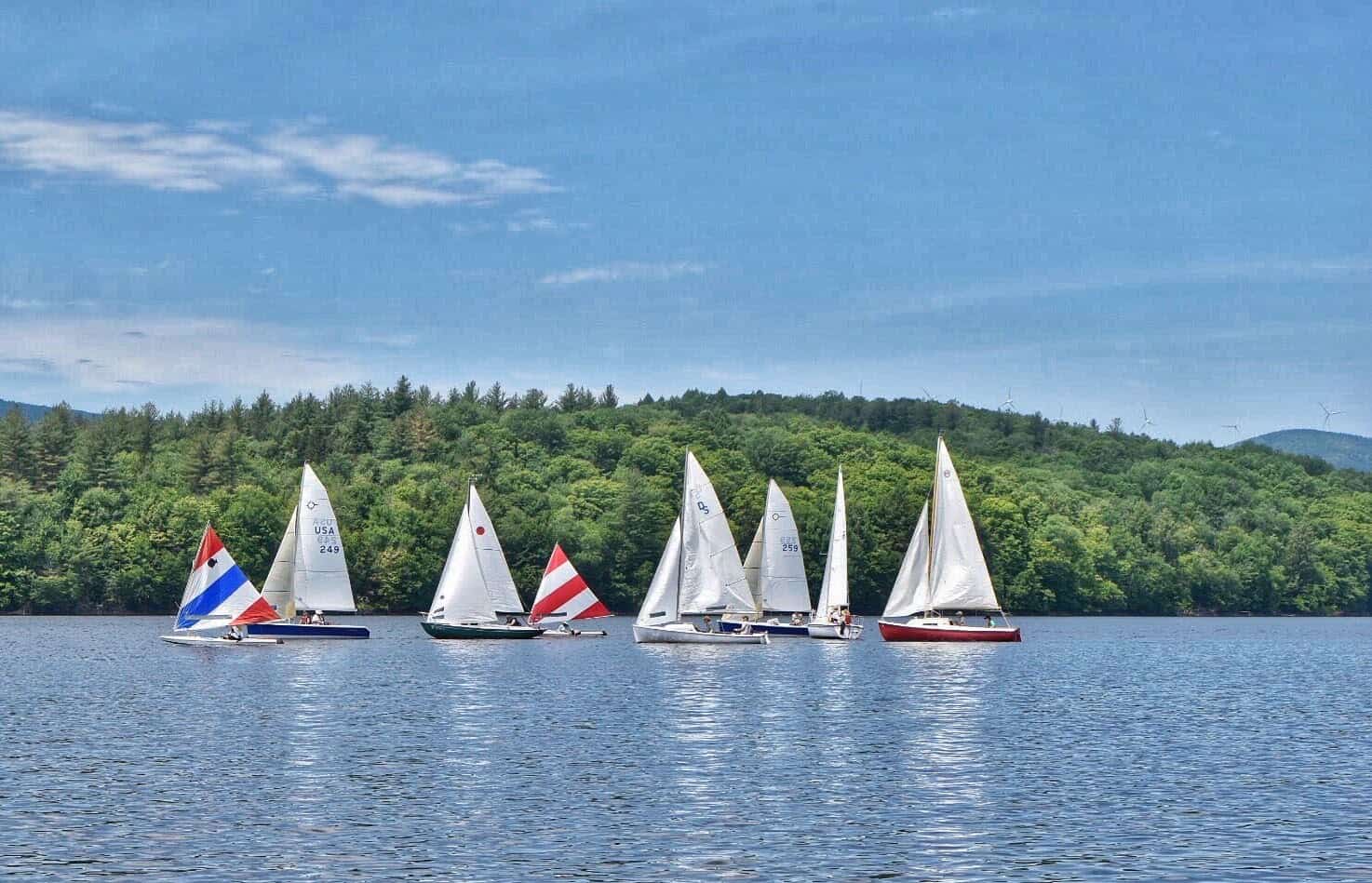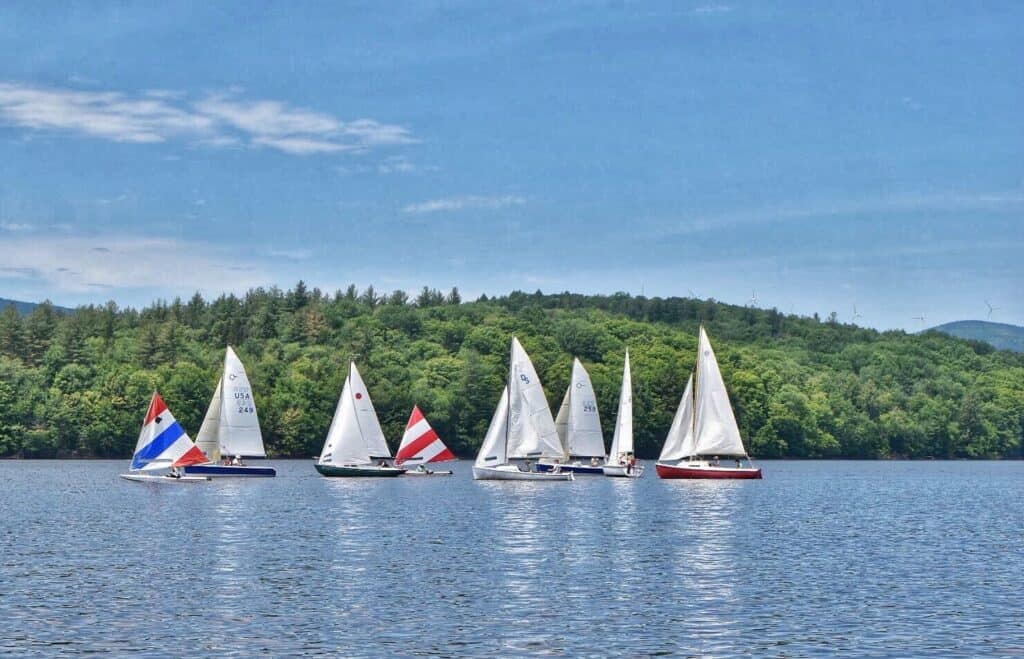 Bristol, Rhode Island
Bristol, Rhode Island is a historic town located on the bay in the smallest state in the nation. While not near as popular as Providence or Newport, Bristol has a wide array of things to do for people with varying interests.
Most notably, Bristol is the location of the oldest Fourth of July parade in the entire country! The first celebration took place in Bristol in 1777! That being said, July is a wonderful time to go to Bristol to truly appreciate both nature and the town's extravagant festivities.
There are a number of mansions, similar to those in Newport (but without the crowds!) to tour and indulge in the local history.
If you're a nature buff, there are also parks to explore – try Colt State Park for the town beach, playgrounds for the kids, as well as yoga classes and walking paths.
Being a port town, be sure to check out Herreshoff Maritime Museum for exhibits on sailing and America's Cup tournament.
If you happen to find yourself in the smallest state in the U.S., be sure to include Bristol in your itinerary for an off-the-beaten path experience.
-Contributed by Jade Laurenza, The Migrant Yogi
Camden, Maine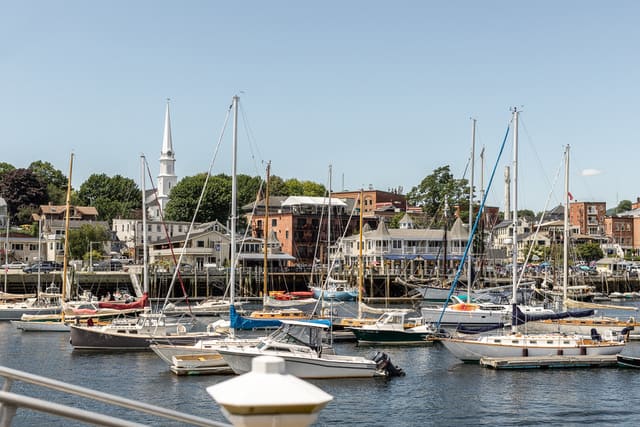 One of Maine's best-kept secrets is the small, coastal town of Camden. This town is built around Camden Harbor, an area that is popular among the sailing community. As such, it is incredibly picturesque!
If you are looking to get out on the ocean in a sailboat yourself, I have personally had fantastic experiences with Schooner Olad and Cutter Owl. Sailing is a great way to get a little relaxation, but also to meet new friends! Wear lots of sunscreen and feel free to pack snacks! Most companies are more than accommodating and encourage you make yourself feel comfortable.
The town itself has some very hip and trendy hangout spots, including Sea Dog Brewing Company, where you can spend the afternoon laughing over drinks with friends. I would also recommend the incredibly popular Long Grain, a Thai restaurant that is legendary in Maine, loved by visitors and local alike. The restaurant with the best view of the harbor is hands down, Rhumb Line, and there casual dining and pub food is second to none.
Concord, Massachusetts
A thirty-minute drive outside of Boston could bring you to Concord, MA, a town that is home to American history, arts, and multiple nature retreats.
To begin your journey, head to Walden Pond, where Henry David Thoreau lived for 2 years. The 61-acre pond is an oasis surrounded by trees and serves as a cooling respite in summer months. Thoreau and his buddy Ralph Waldo Emerson often walked on a nearby footpath that leads to the pond, now known as Emerson-Thoreau Amble. Another literary giant, Louisa May Alcott grew up in this town and her home, Orchard House, is also open to visitors.
It may be a coincidence, but right next to the abodes of these writers are two natural sights that are worth half a day's time. Minute Man Historical National Park and the Great Meadows National Wildlife Refuge are both great options for those who enjoy history, nature, and birdwatching.
Only ten minutes away, in the nearby town of Lincoln is the deCordova Sculpture Park and Museum, a one of its kind park displaying contemporary art and sculptures. All of these attractions make spending a day or two in Concord, MA more than worth the while.
-Contributed by Bharat and Supriya, Fun Travelog
Bennington, Vermont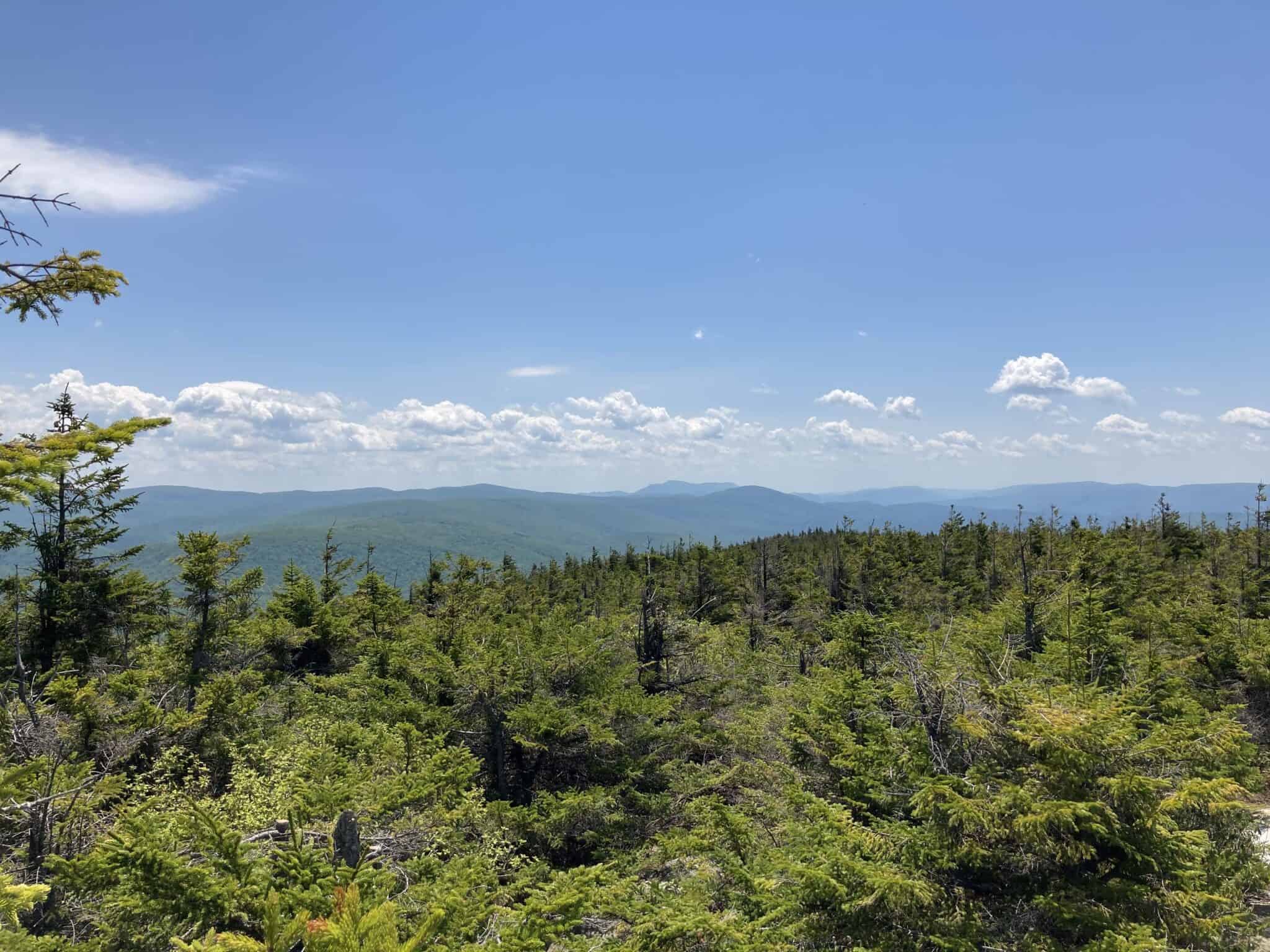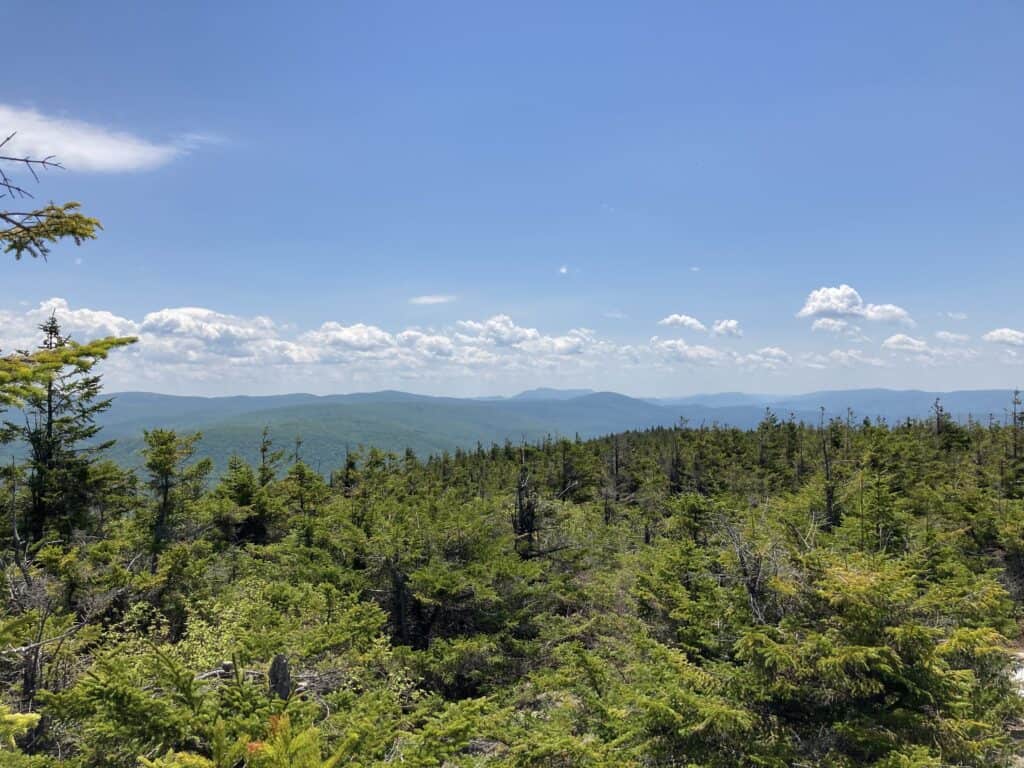 Bennington is a true hidden gem in Vermont. Located in the southwestern region of the state, Bennington is nestled in a beautiful valley and is filled with lots of important history.
For adventure lovers, I highly recommend taking a hike up to either the white rocks or Bald Mountain. This hike is almost 11 miles round trip, but it is so worth it because the views are incredibly rewarding.
The downtown area is also very unique. There are a lot of local shops and no name-brand businesses are allowed in Bennington's downtown. Be sure to stop at the Village Chocolate Shoppe and the Bennington Bookshop, two of my favorites.
Lastly, if you love history, go up to the Bennington Battle Monument, which was put in place to commemorate the Battle of Bennington which was fought during the Revolutionary War. It only costs $5 for adults to climb/take an elevator to the top and $1 for children!
-Contributed by Krystianna Pietrzak, Volumes & Voyages
Jackson, New Hampshire
-Contributed by Kelsey Converse
Menemsha, Martha's Vineyard, Massachusetts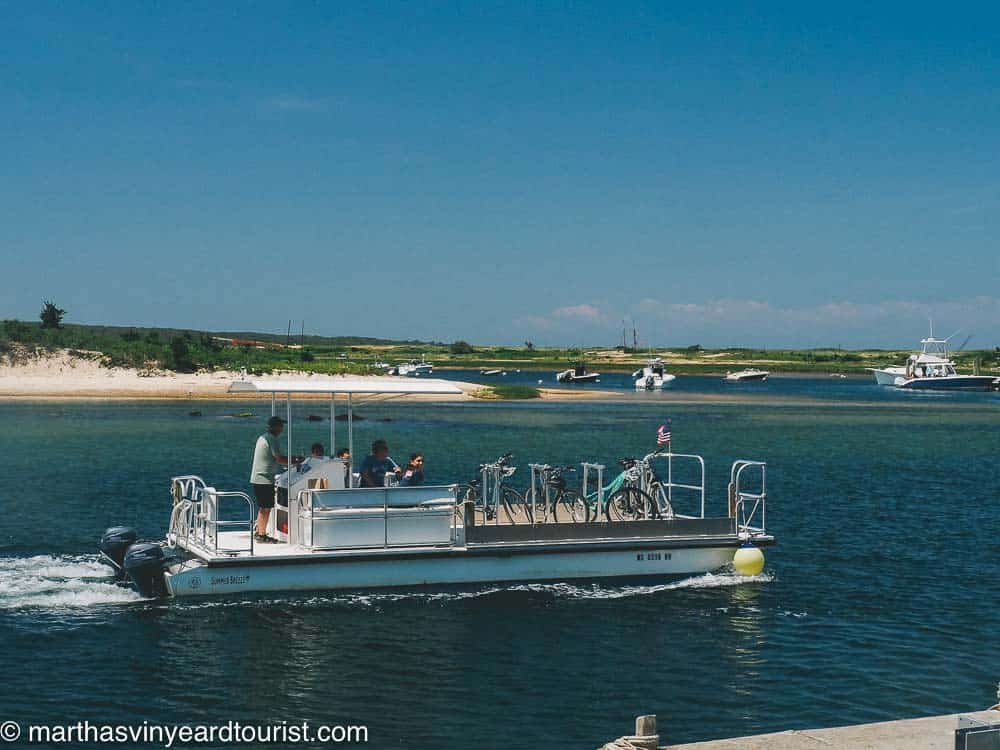 Castine, Maine
Castine, Maine is a beautiful seaside village located on a peninsula in Penobscot Bay. It is also one of the oldest communities in Maine with a history dating back to the 1600s. It is very off-the-beaten-path but you should absolutely add this quaint little town to your New England Itinerary. You will love the mid-19th-century homes in the city center that will bring you back in time.
Castine is the perfect place to unwind as it is extremely quiet. This doesn't mean there is nothing to do and you will enjoy all the activities it has to offer. Spend a beach day on Backshore Beach or Wadsworth Cove, you can also kayak in the peninsula, rent a boat or just go hiking in Witherle Woods.
There are also a lot of things to do in Castine city center, from visiting historical landmarks such as Fort George and Fort Madisson to enjoying the main street or one of the restaurants, especially Pentagoet Inn, located in a 19th-century Inn.
-Contributed by Lucile Hernandez Rodriguez
Greenville, Maine
---
Pin this post to save for later!