Vermont is a state known for its unbelievable natural beauty. Between the forestry and majestic mountains, there's something everyone can enjoy. If you're a fan of spending time on the lake, you're in luck.
Vermont has some incredible lakes to enjoy, whether you want to hang out on the shore and catch some sun, splash around in the water, or even book a lakefront vacation rental for your own private lake haven!
These are some of the best lakes in Vermont to add to your list of things to do and places to see in summer in Vermont.

Lakes in Vermont
Lake Champlain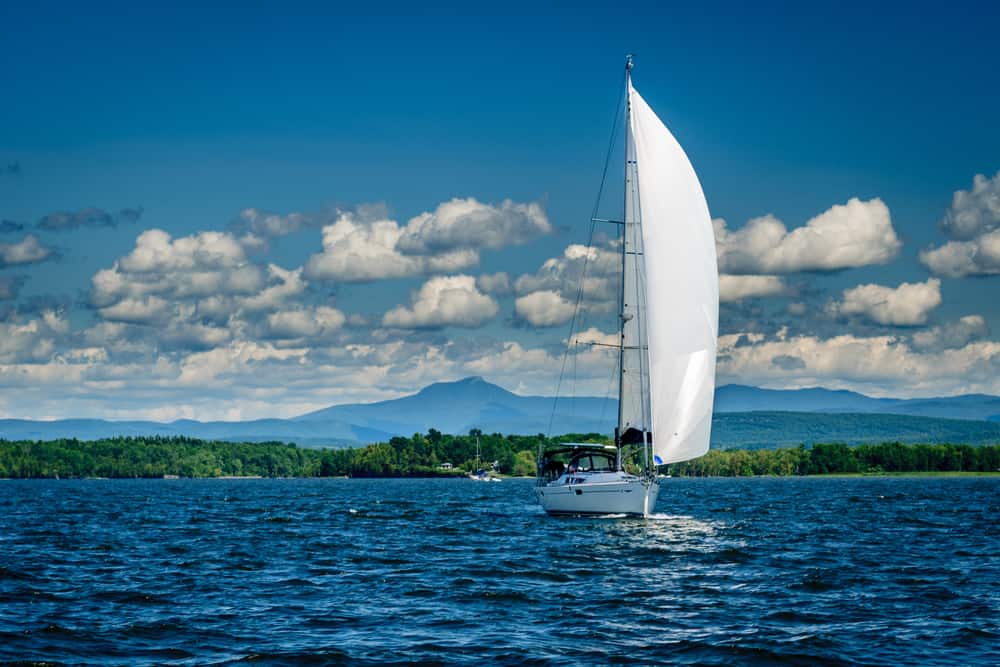 You can't talk about the best lakes in Vermont without mentioning Lake Champlain. Lake Champlain is located between Vermont and New York that features Adirondack mountain views. The Canadian province of Quebec also shares part of the gorgeous freshwater lake.
At 120 miles long, there's no shortage of things to do at Lake Champlain. For starters, you'll find Burlington, Vermont's most populated city, along Lake Champlain. There are several things to do in Burlington, from dining to shopping. You can spend a night in Burlington and see what the city has to offer if you prefer a more bustling area.
Other things to do around Lake Champlain include:
Going on a boat tour

— Be sure to check out

Sail Vermont LLC in Burlington.

Going kayaking

—

You can hit the water by renting kayaks at the Lake Champlain Community Sailing Center and PaddleSurf Champlain, both in Burlington.

Going on a hike

—

There are plenty of places to hike near Lake Champlain. You can hike the trails at Niquette Bay in Colchester, Mt. Philo State Park in Charlotte, and Red Rocks Park in South Burlington, just to name a few spots.

Book a waterfront vacation rental— There are lots of really cool vacation rentals on Lake Champlain that offer incredible lake views!
If you're planning a Vermont road trip, definitely put a spot near Lake Champlain on your list if you want a fun-filled and beautiful vacation to remember.
Lake Carmi
With a whopping 1375 surface area of water, Lake Carmi is one of the largest natural lakes located entirely in the Green Mountain State. In fact, it was once bigger before Mother Nature created the moody and mysterious Lake Carmi Bog, a great place to check out while visiting the lake.
There are swimming beaches, campsites, restrooms, rental canoes and standup paddle boards, horshoes, volleyball and more at this very active, very popular Vermont lake!
Lake Bomoseen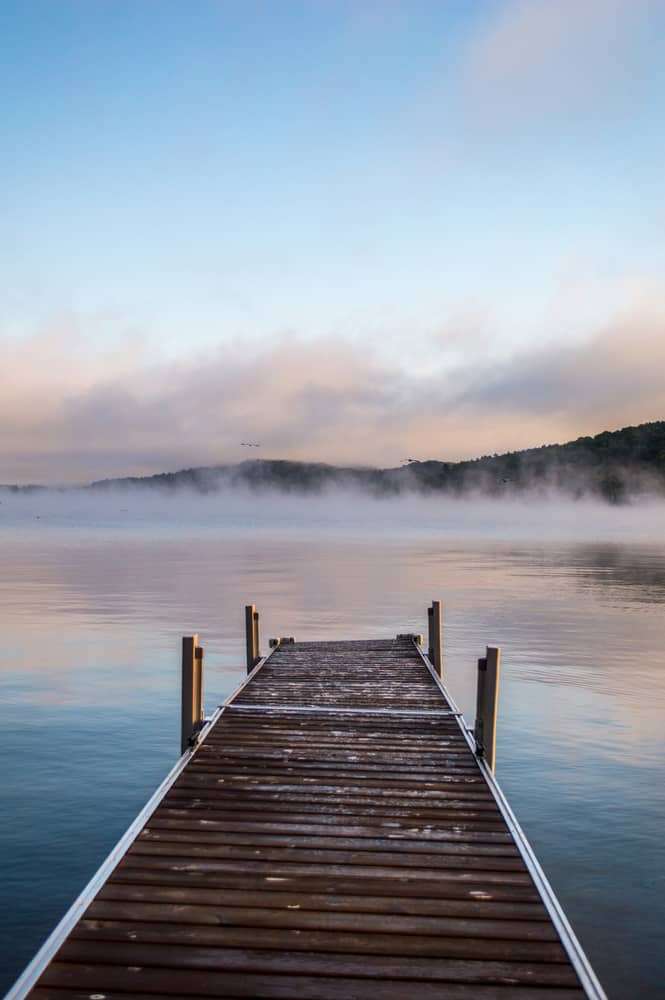 Located in the western part of Vermont near the New York border, Lake Bomoseen is a beautiful spot to make memories in The Green Mountain State. Head to the towns of Castleton and Hubbardton to enjoy all this lake has to offer. There are many water activities to do on Lake Bomoseen, including water skiing, swimming, and boating. If you don't have your own boat, you can rent one at Woodard Marine Boat Rentals.
There are also plenty of places to hike near Lake Bomoseen. Bomoseen State Park in Castleton has trails you can hike, along with places to camp. There's even a camping area within Bomoseen State Park called Half Moon Pond State Park to explore.
Silver Lake
You'll find this pretty Vermont lake in its namesake state park, in the quaint town of Barnard. Silver Lake is 84 acres of fresh Vermont water, but it's relatively shallow, with most of the lake being only about 9-14 ft deep. Some sections are about double that depth, but overall, the temp of this lake rises pretty quickly as warmer weather approaches! It also freezes fairly quickly in the winter, so this is also a popular ice skating spot.
Amenities at Silver Lake include a rentable picnic pavilion, restrooms, camping, a snack bar, and boat and canoe rentals.
Lake Saint Catherine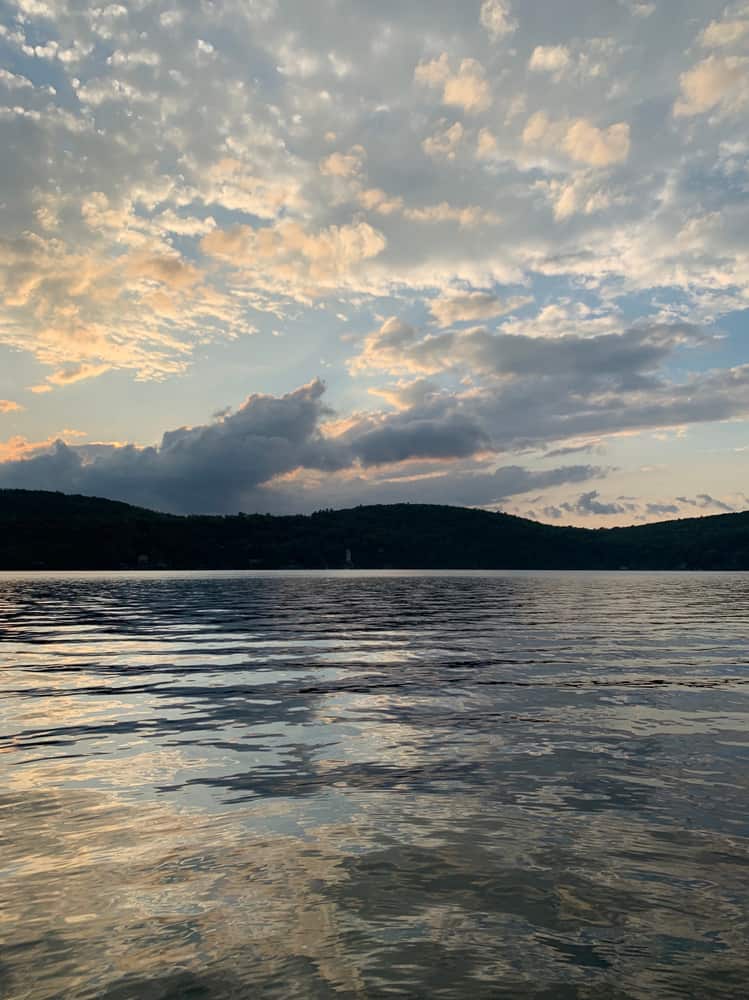 Lake Saint Catherine is one of the most popular lakes in Vermont, and it provides a great spot for visitors to relax and enjoy the great outdoors. It's located in western Vermont in Rutland County, specifically in the towns of Wells and Poultney. Spend the day on this beautiful lake boating, swimming, or fishing with loved ones and enjoying Vermont's natural beauty. Once you're done, grab a bite to eat at one of Rutland's great restaurants.
You can visit Lake Saint Catherine State Park in Poultney to experience even more lakeside fun. There's a sandy beach where families can gather to swim, as well as hiking trails and campsites. If you want to get the full Lake Saint Catherine experience, visit Whaleback Vineyard and Poultney Pub to refresh after your day at the lake!

Maidstone Lake
You'll find Maidstone Lake in Guildhall, Vermont at the state park that shares its name, and this is a lovely glacial lake that is known for both its wildlife; this is a popular Vermont lake for fishing, and a favorite nesting spot for loons!
There are swimming beaches at Maidstone, too, as well as restrooms, campsites, hiking trails, play areas for the kiddos, and coin operated hot showers.
Lake Willoughby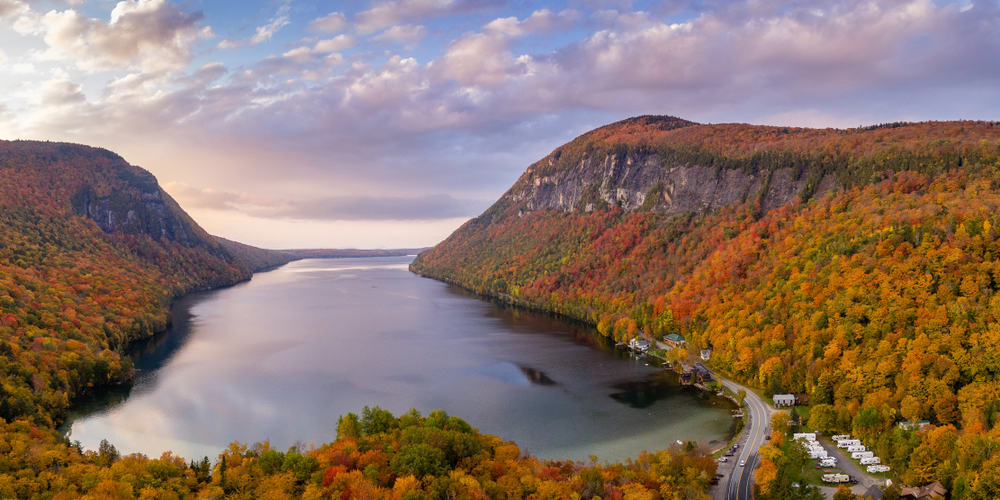 Always one of the best lakes in Vermont to visit, Lake Willoughby is located in the northeastern part of the state in the town of Westmore. This scenic lake is actually the clearest lake in Vermont and its southern end is surrounded by the Willoughby State Forest. Grab the boat and hit the water to make memories of this gorgeous lake. You can also kayak and canoe on the lake. If you need kayak and canoe rentals, check out Clyde River Recreation in West Charleston.
If you're itching to go on a hike, head to Willoughby State Forest. You'll be able to stretch your legs while taking in some incredible Vermont views. Hit the trails and then head back to the water for a fun summer day!

Somerset Reservoir
Located in the Southern Green Mountains of Vermont, Somerset Reservoir is one of the most picturesque Vermont lakes! This is not a bustling lake with amenities and beaches, but rather an idyllic, wildlife filled stretch of fresh water that has hiking all around it. It's a great place to go when the goal is to clear your mind and find a little peace.
Lake Memphremagog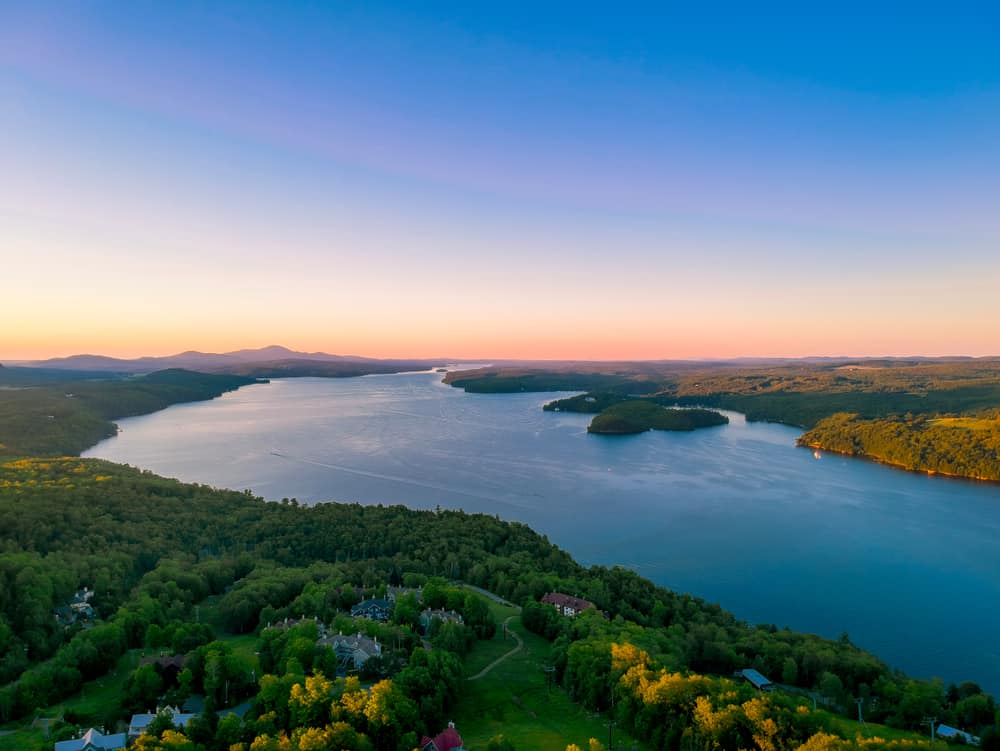 If you head up towards the Canadian border, you'll find one of the best Vermont lakes to see. Lake Memphremagog is located between Newport and Magog, Quebec, Canada. A majority of the lake is in Quebec, but the portion that's in Vermont is quite a sight. The lake is known to host sailing regattas in the summer and is a great spot for boating. If you need a boat, visit Newport Marine Services & Storage and ask about their boat rental services.
You can also bring your bike and ride along the lake at the Newport Bike Path. You could even ride your bike to Prouty Beach & Campground, a 36-acre park that has incredible views of Lake Memphremagog. The park also has athletic fields and courts to use, plus areas where you can play shuffleboard and horseshoes. It's got plenty to keep everyone occupied!

Crystal Lake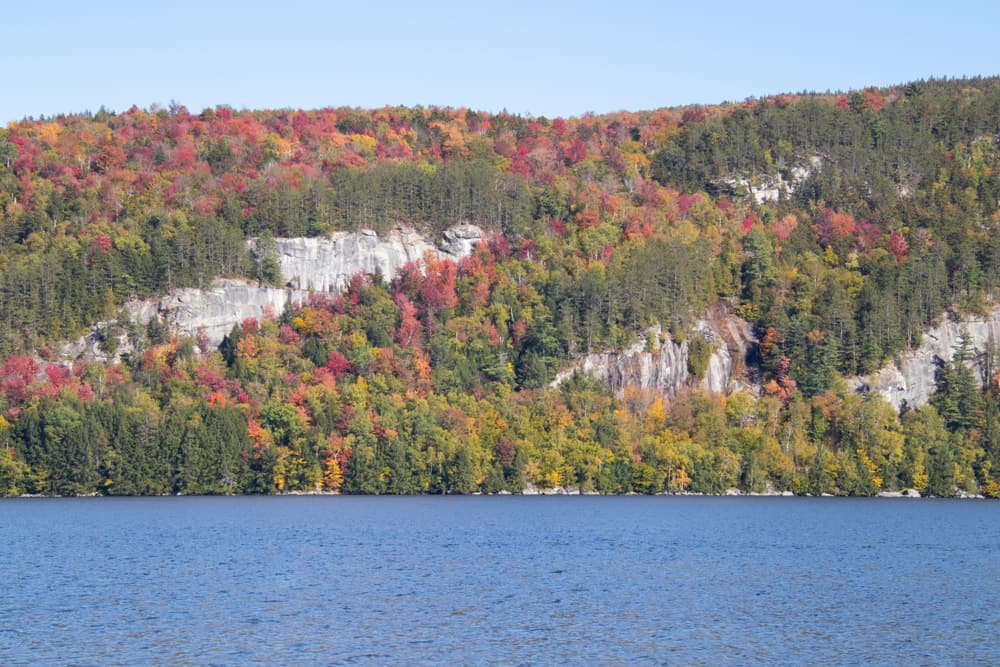 Perhaps you prefer lounging by a smaller lake. Crystal Lake, located near Barton in the northeast section of the state, is three miles long and one mile wide. The lake is home to Crystal Lake State Park, which has nearly a mile of shoreline for you to enjoy.
There are also grills, picnic tables, and a place to rent canoes. Pack a cooler and some beach chairs and get ready to spend a beautiful day at the lake.
Harvey's Lake
One of the most popular swimming lakes in Vermont, Harvey's Lake has a swimming beach that is fantastic! Located in West Barnet, Harvey's Lake Beach does require a daily fee or season pass for access, but once you've paid you'll see that there are small concessions, picnic tables, and bbq grills that are all perfect for setting yourself up for a day of fun at the lake.
Lake Elmore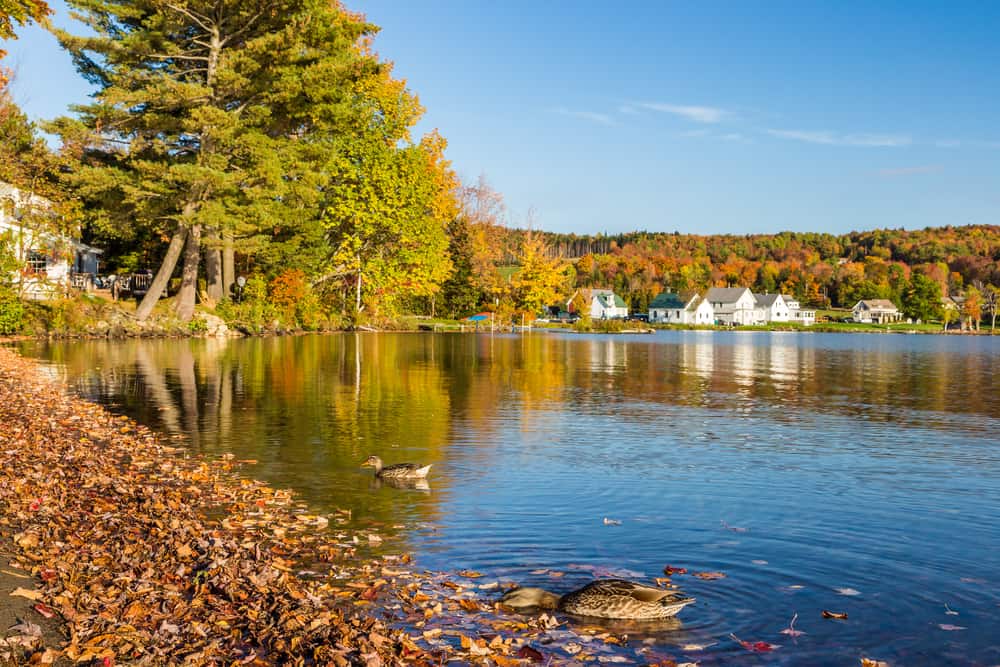 Head to northwest Elmore and you'll find Lake Elmore, a 219-acre lake that's a truly beautiful spot in Vermont. You'll find Elmore State Park on the lake, which has a campground and hiking trails that lead to the top of Elmore Mountain. If you want to spend a day out on the lake, the campground has a place where you can rent things like canoes, kayaks, and rowboats.
There are also spots where you can go fishing, play volleyball, and of course, go swimming. There's a little bit of something for everyone to do at Lake Elmore, so grab your family and friends and head here to let the good times roll.
Seymour Lake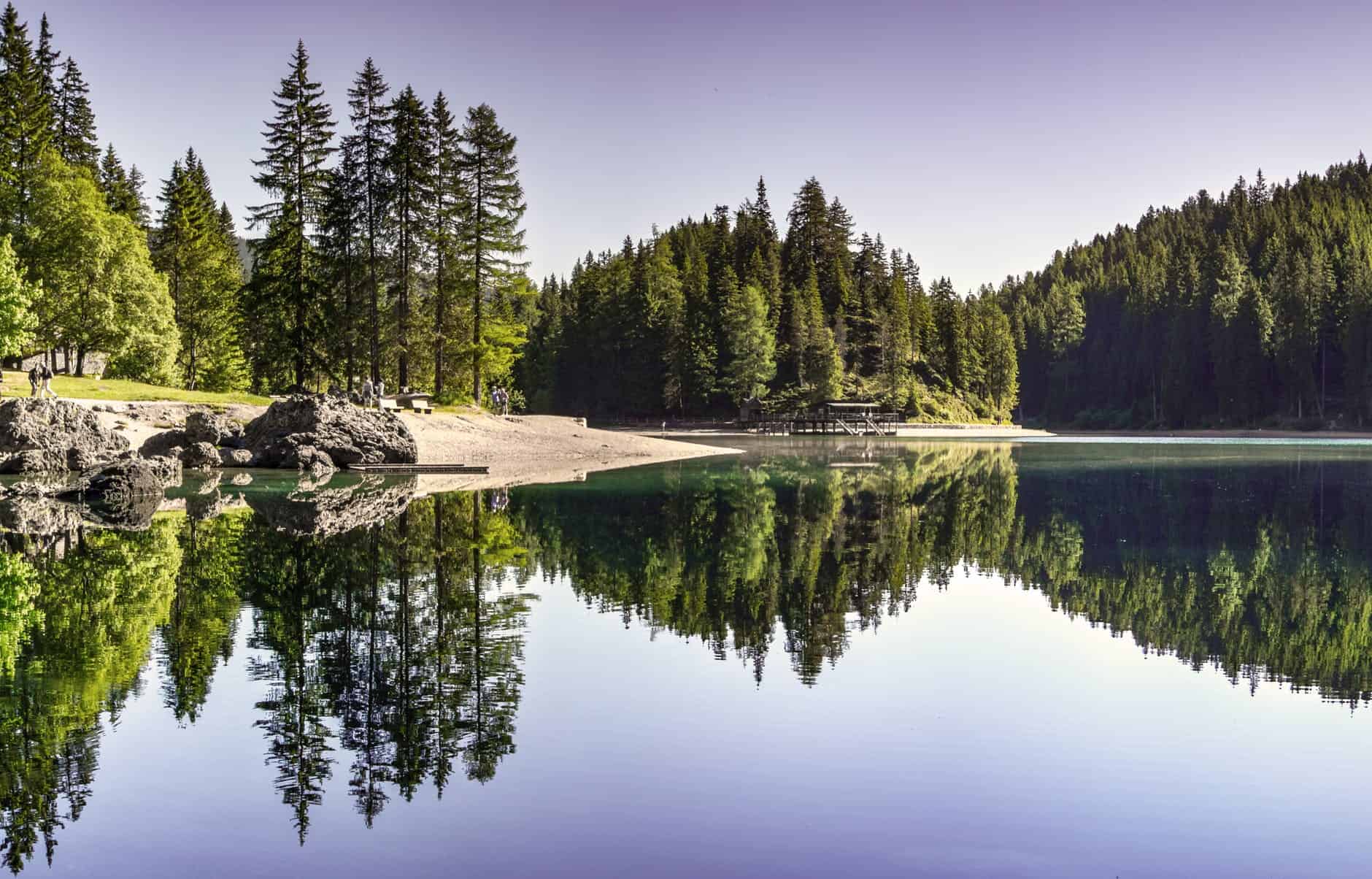 This smaller lake in the Northeast Kingdom region is one of the best lakes in Vermont to visit. You can find Seymour Lake in the town of Morgan. The water is cool and clean, and there are plenty of activities to do, including swimming, canoeing, and sailing.
If you head about 15 minutes outside of Morgan, you'll find Brighton State Park, located on Spectacle Pond. There's a self-guided nature trail in the park you can walk along and trails where you can go mountain biking too. It's a quick trip to make from Seymour Lake and is well worth it to explore more of the Northeast Kingdom.
Griffith Lake
In the Green Mountain National Forest sits Griffith Lake, a sleepy little lake that provides fantastic eye candy to hikers making their way along the Long Trail/Appalachian Trail. This is not a swimming hole, just a gorgeous Vermont lake that shimmers in the sun, and there are fairly primitive campsites available, too.
Caspian Lake
Caspian Lake is a small, but beautiful, lake in Greensboro, Vermont. Bring the boat or kayak and spend the day relaxing on its pristine waters. It's also a great fishing spot where you can find trout, landlocked salmon, and other types of fish. If you're looking for a place to stay on Caspian Lake, check out Highland Lodge; they have their own private beach!

There are plenty of places to hike and mountain bike, as well as natural wonders to discover. Once you take a trip to Caspian Lake, you'll want to come back year after year.
Vermont is a gorgeous state just waiting to be explored. Vermont's lakes, in particular, are some of the most splendid and tranquil to visit. A trip to a Vermont lake is sure to produce some incredible memories and travel stories.
You might also like:
---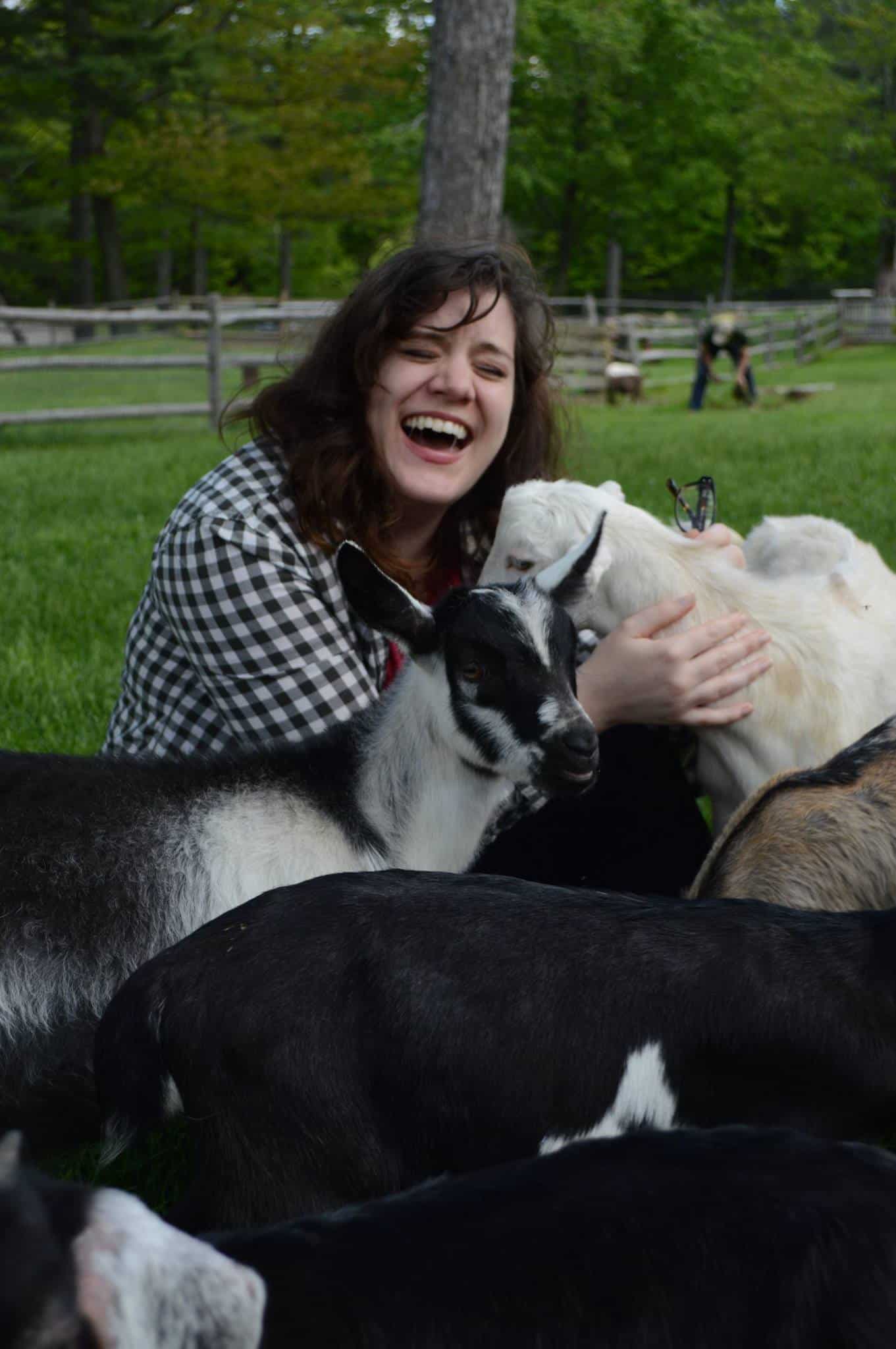 Amy Hartle is the founder and Editor-in-Chief of New England With Love, a comprehensive resource for travel in the New England region. Amy has been exploring New England since 2001. She lived in Vermont for many years and is a graduate of Plymouth State University in New Hampshire. On this site, Amy aims to share her love of New England and help you to have the best possible adventures!
Amy has been writing about travel for over a decade, and is a full time blogger, publishing both Two Drifters and Let's Adventure Baby. When not traveling the world or creating epic blog content, Amy can be found cuddling with her husband, son, and cats, & drinking a maple latte.