---
*Links in this article may be affiliate links, from which we may earn commission. See our
Privacy Policy
for full details.
---
Vermont is one of few states that you can drive from one end to the other in a day or less. We love how quick and easy it is to get around the Green Mountain State. But Vermont is meant to be explored, with its mountain vistas, winding roads, and the unique businesses that call it home.
We suggest you take a few days (or better yet, a week or more) and discover all that Vermont has to offer – from well-known attractions to the lesser-known (but certainly not lesser-loved). Our itinerary starts in Southern Vermont, but make this excursion your own and start from the north, or begin your journey in central Vermont!
Vermont Road Trip Day One – Bennington
We recommend starting your Vermont adventure in Bennington, a quaint town located on Vermont's southern border. Bennington is home to a number of shops, restaurants, and museums. Grab breakfast at Papa Pete's (home of the giant pancakes!) or the historic Blue Benn Diner. Then, head to Fiddlehead at Four Corners art gallery or Bennington Potters. Spend some time exploring Hawkins House Craftsmarket and satisfy your sweet tooth at Village Chocolate Shop.
If you visit from May through October, we recommend making a stop at the Bennington Battle Monument and taking the elevator to the top for panoramic views of three states.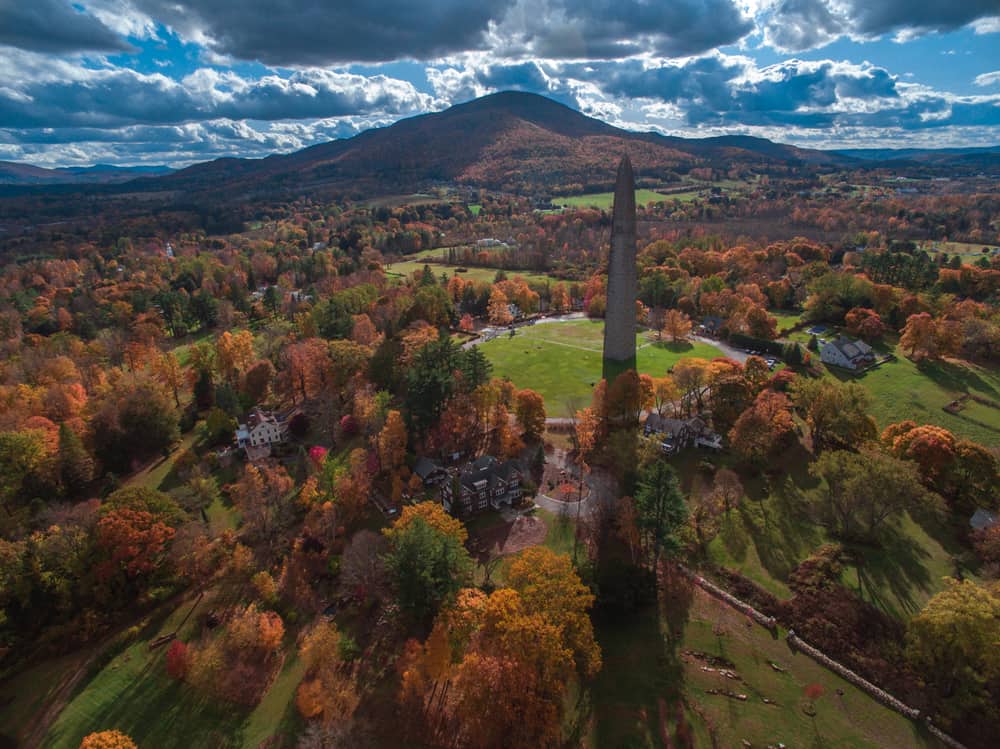 In the afternoon, hit the road on Historic Route 7 to Manchester. Manchester is well-known for its outlets, so plan to spend the afternoon shopping. You don't want to miss the treasures you find in Manchester's local offerings though, so a stop at Northshire Bookstore, Manchester Wood, or Perfectpiece consignment shop are a must.
While you're there, stop at Orvis to feed the trout (or try your hand at fly fishing). Stop by Double Hex, Depot Street Burgers, or Garlic John's for dinner and rest your head at the Inn at Manchester. If you visit in summer, a trip up Skyline Drive to Mount Equinox will make your day.
Vermont Road Trip Day Two – Manchester
The Inn at Manchester makes a great breakfast, or you can climb the stairs of Up for Breakfast, a quaint eatery in the heart of Manchester. After you eat, head to Londonderry and explore Stratton Mountain. At 3,875 feet, Stratton offers unparalleled skiing and riding in southern Vermont. In the warmer months, discover Stratton Village that's home to shops, restaurants, an iconic clock tower, and more.
In the afternoon, make the trip to Weston – home of The Vermont Country Store. The Vermont Country Store sells Vermont-made products, as well as hard to find toys, trinkets, and treasures. It's a quintessential Vermont experience, and we guarantee you'll spend a few hours here.Before dinner, head to Ludlow and get settled into your room for the evening at the Echo Lake Inn, Main + Mountain Motel, or The Pettigrew Inn. For the best bites, get a table at Sam's Steakhouse or Mr. Darcy's Bar & Burger. If you're ahead of schedule, plan to take a few turns at Okemo Mountain Resort.
Vermont Road Trip Day Three – Plymouth, Woodstock
Wake up early and head to Plymouth, where the 30th President of the United States was born and raised. The Calvin Coolidge Homestead is a National Historic Landmark, featuring an old church, school house, cheese factory, store and post office, barns, walking trails, and more. Coolidge and seven generations of his family are laid to rest in Plymouth. You could spend the whole day here, but we recommend picking up after lunch and heading to Woodstock.
Woodstock is home to a variety of shops, art galleries, and more. Explore its walkable downtown lined with shops or head to Billings Farm & Museum and get face-to-face with horses, cows, sheep, and other animals – small and large.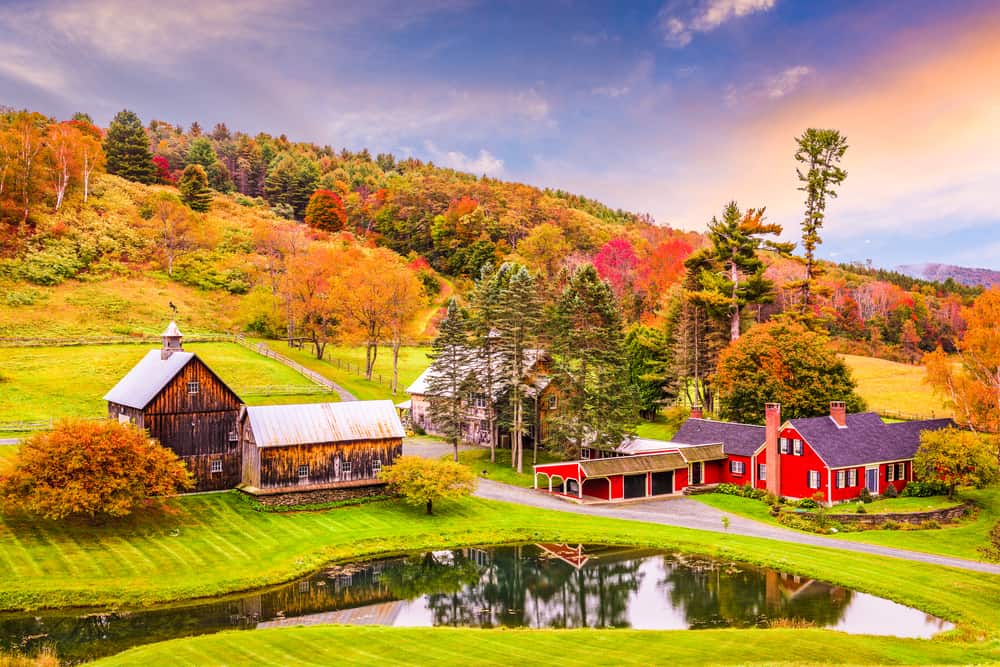 Hang your hat at The Woodstocker B&B, Sleep Woodstock Motel, or 506 on the River Inn. For dinner, we recommend Worthy Kitchen and its farm-to-table New American eats, or for a more eclectic menu, The Prince & The Pauper Restaurant.
Vermont Road Trip Day Four – Montpelier, Waterbury
Rise and shine. Your day starts with a car ride to Montpelier, Vermont's capital city. Stop by our Statehouse and marvel at the building's gold dome and the Greek Goddess of Agriculture. In the warmer months, tulips and other flowers line the entrance to the capital building, making it even more beautiful. Then head down to The Vermont History Museum. Don't expect fast food for lunch though. Montpelier is the only state capital without a McDonalds. We suggest saving your appetite until you reach Waterbury, the next stop in your journey.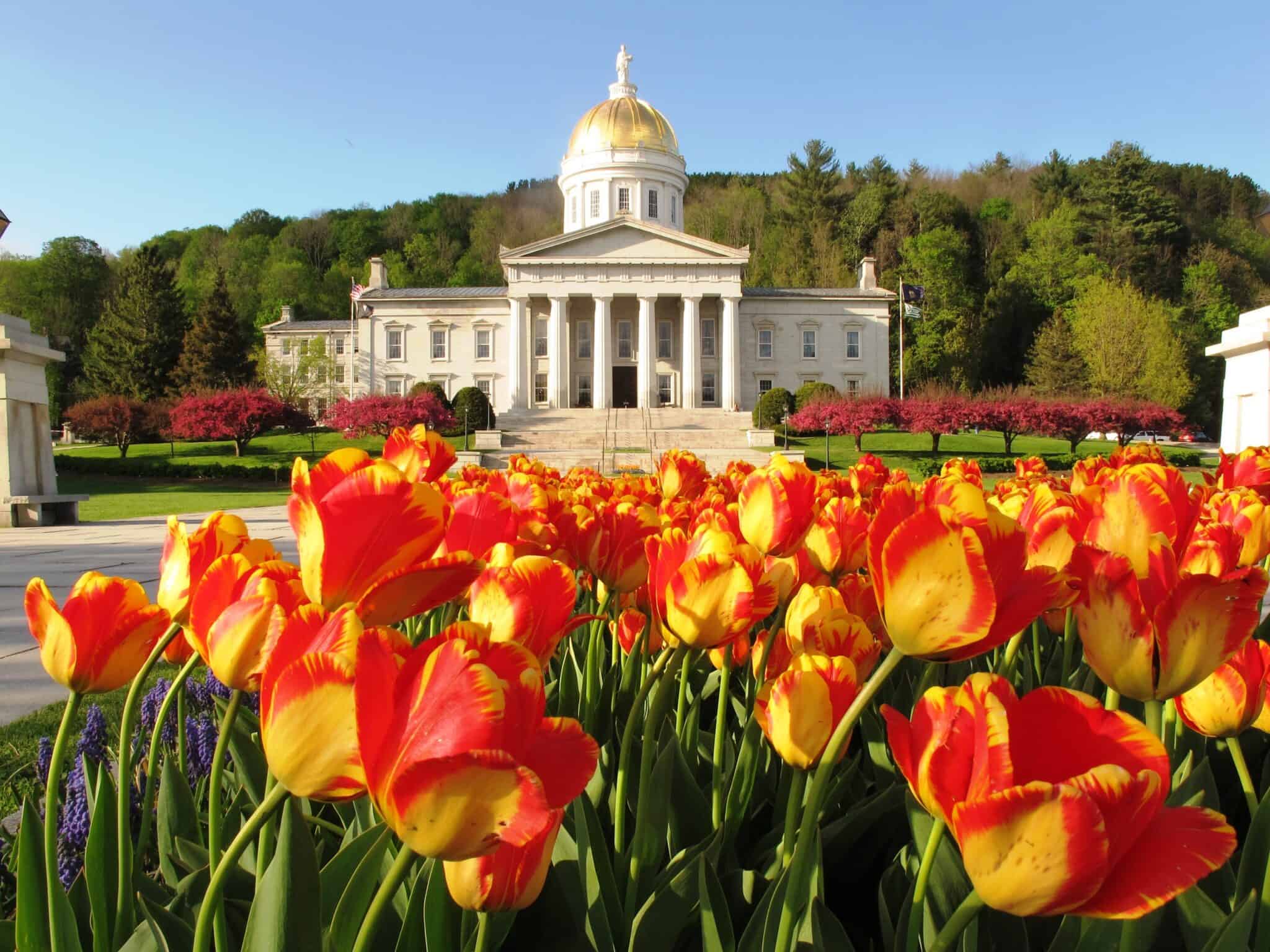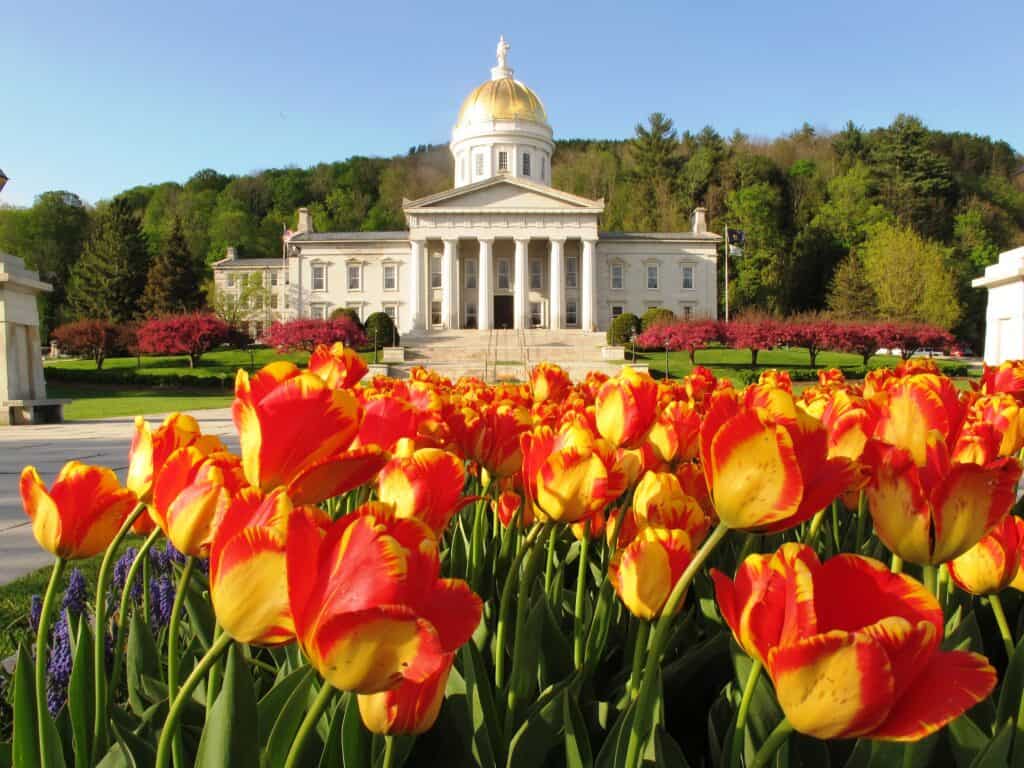 Waterbury is a culinary gem. We're sure there's not a bad place to eat there. Try The Reservoir, Prohibition Pig, or the ZenBarn. For a super unique experience, visit The Blue Stone. The restaurant is home to a vintage well stone resurrected from a farmhouse near Rutland, Vermont. It now serves as a communal bar table and is the perfect spot to share a pizza with friends and family. No Vermont road trip is complete without a stop at the Ben & Jerry's Factory. They offer a cool tour that provides an inside-look at how the favorite ice cream is made, and the grounds are a fun place for adults and kids alike. Stop by the scoop shop to grab your favorite in a cone.
Head to Burlington and check in at Hotel Vermont, an independent hotel offering an authentic Vermont experience with Vermont-made products in each room. Rest up; you've got a busy day tomorrow.
Vermont Road Trip Day Five – Burlington
It's no coincidence that Burlington is affectionately known as the Queen City. It's up there as one of the coolest places to visit in not only Vermont, but New England. Burlington is a four-season destination, offering a variety of activities for all ages.
While you're here:
Explore Church Street Marketplace and join the 1.5 million visitors that come here annually to shop, eat, and play

Take your kids to visit

ECHO Leahy Center for Lake Champlain

, a nature and science museum on the waterfront

Relax at Waterfront Park, or catch jam band Twiddle's two-day Tumble Down festival or Grace Potter's Grand Point North music festival.

Get out and swim, kayak, or boat on Lake Champlain, the sixth largest body of water in the United States

Ride your bike down the Burlington Bike Path

Catch a show at the

Flynn Center for the Performing Arts

, which has hosted the likes of Bob Dylan, Dave Matthews Band, and more.

Meander the grounds at

Shelburne Museum

, its iconic round barn, and its 220-foot steamboat Ticonderoga.

Attend a UVM basketball game (when COVID's not limiting in-person attendance)
Vermont Road Trip Day Six – Stowe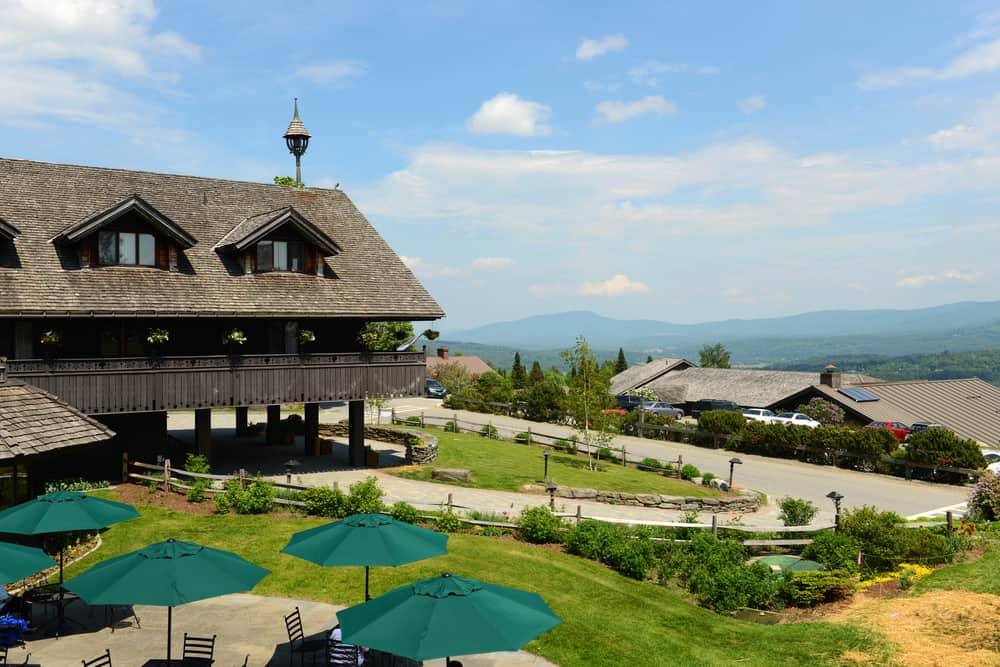 On day 6, you will head to one of the top Vermont destinations: Stowe. This quaint and classic mountain town is a must-visit. If you're into winter sports, the nearby ski resorts will fulfill all your snowy needs. Or if you'd prefer to relax at a luxurious spa, sip craft beers with mountain views, or simply take in the gorgeous scenery, Stowe has all that going on.
Some of the best things to do in Stowe include:
Visiting the Trapp Family Lodge, the resort founded by the real family from The Sound of Music. This property has amazing cross country skiing, an authentic-style bierhaus, and just an all around cozy vibe. It's utterly Vermonty.
Riding the bright red gondola to the top of Mount Mansfield, Vermont's tallest peak.
Vermont Road Trip Day Seven – Continue or End
At this point in your journey, you'll either keep heading north because there's so much more to see in Vermont. Or, if your road trip is ending, perhaps it's time to head south again.
We recommend taking scenic Route 7 south, passing through the towns of Middlebury, Brandon, Rutland, and eventually, reaching Manchester once again. Other suggested Vermont scenic drives can be found here if you want to continue your journey.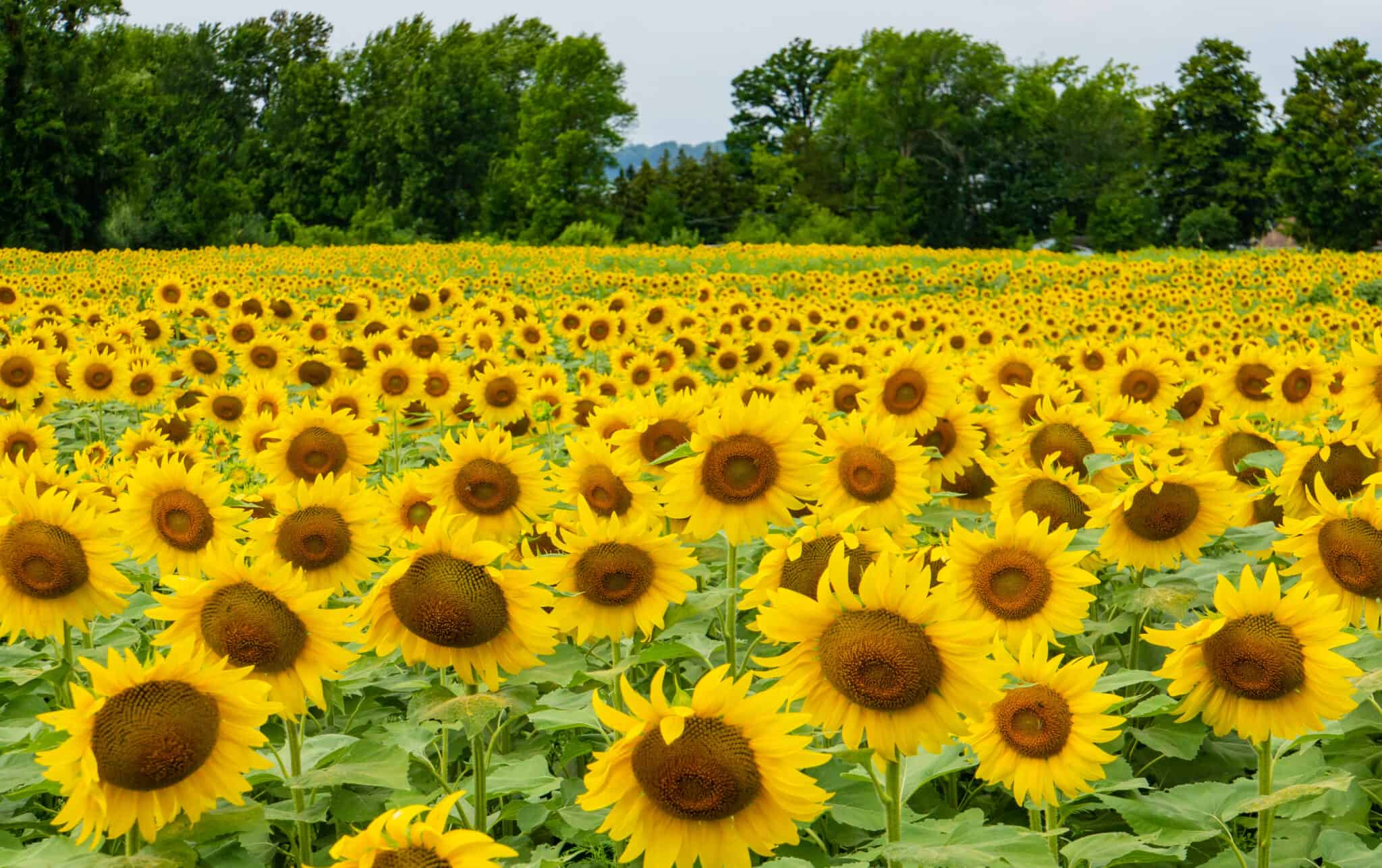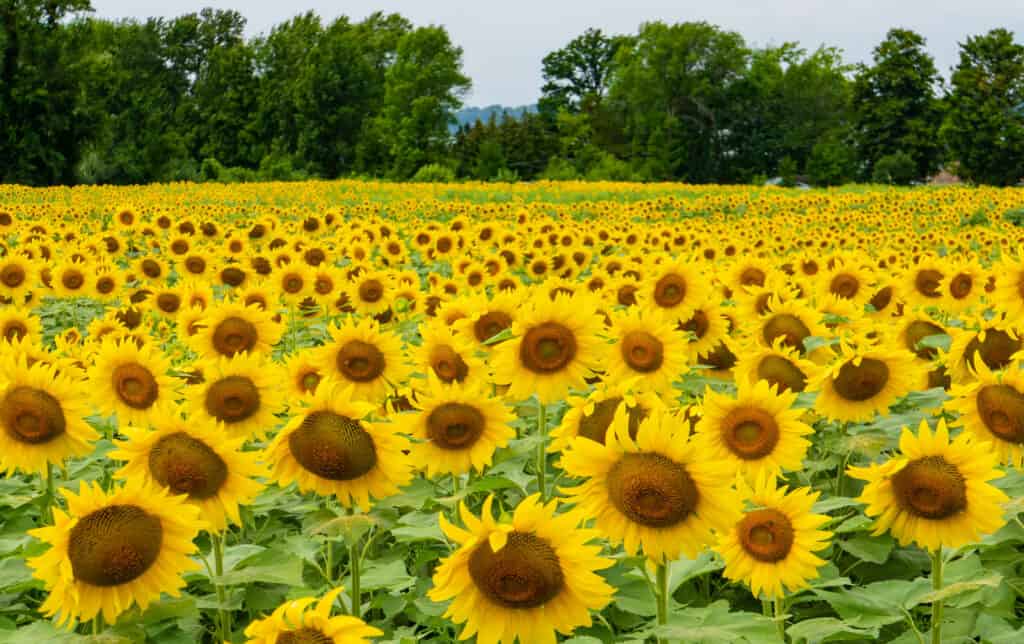 Want to make a few more stops?
Middlebury has one of the best downtowns in Vermont, and is also home to the UVM Morgan Horse Farm, the oldest continually-operating Morgan horse breeding programs in the country. Stop by historic Marbleworks and grab a bite at Noonie's Deli and a new-to-you book at Otter Creek Used Books.
Brandon has been called "the art and soul of Vermont" and is another must-see downtown, with a number of shops, restaurants, art galleries, and more. Brandon also offers amazing recreational opportunities, including hiking, biking, birding, fishing, and winter sports at Moosalamoo National Recreation Area.
—
Whether you have one day or seven, Vermont is your playground. From world-class recreation to unbeatable arts and cultural attractions, there's something for everyone. Pick your starting point and explore!
---
Explore more of Vermont:
---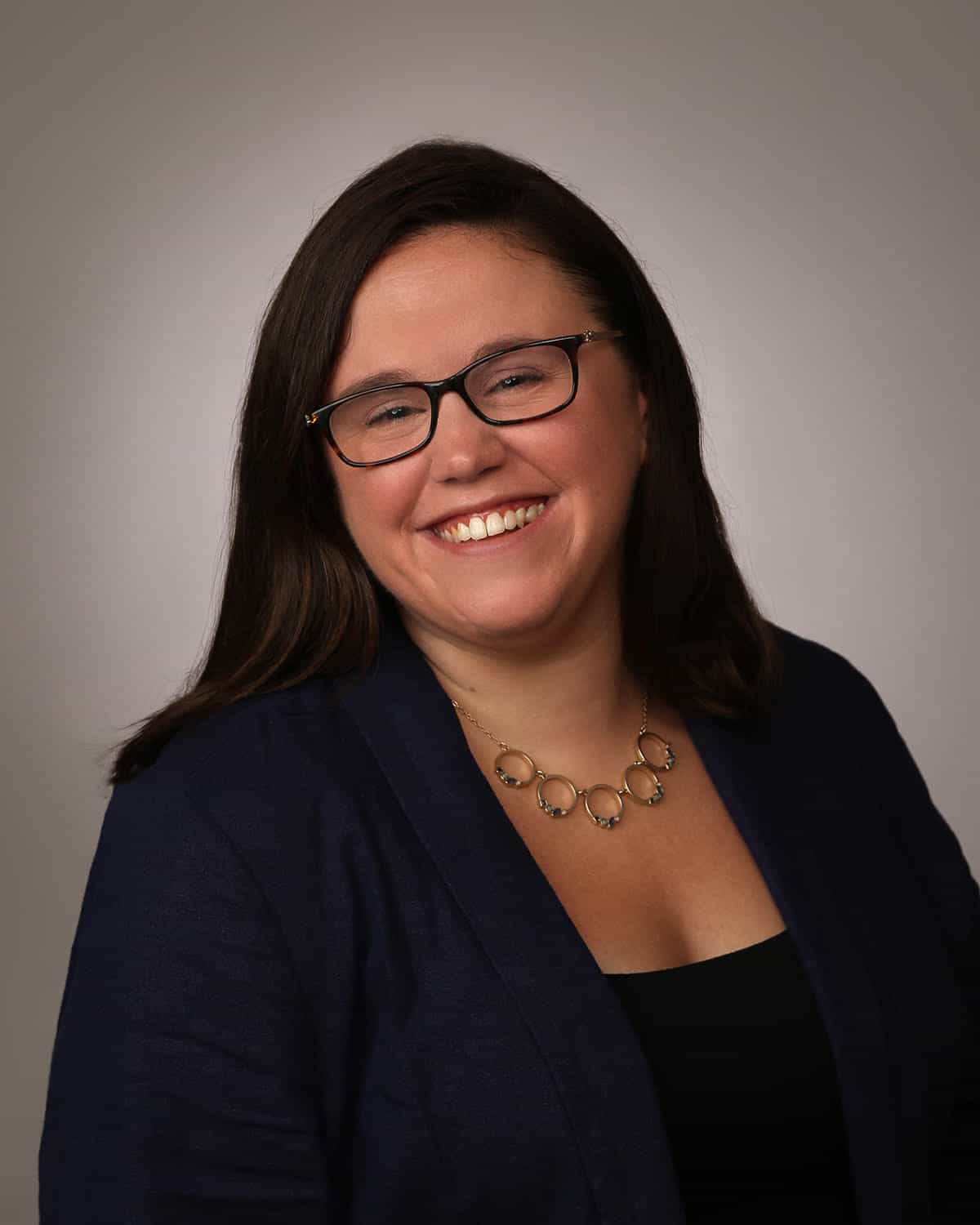 Elicia Pinsonault is southern Vermont native who loves good content, innovative storytelling, and creative community building. When she's not at her desk making magic, she can be found exploring the Green Mountain State with her husband and their Goldendoodle, Boeing.