*This site uses affiliate links; if you make a purchase through these, I may receive a small commission at no cost to you.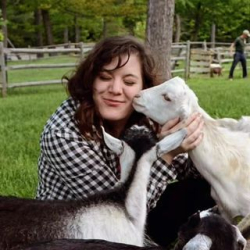 Latest posts by Amy Hartle
(see all)
Let's be honest: even though locals may say that Vermont is beautiful year-round, as a tourist, there are definitely particular parts of the year that are a lot nicer to visit. That's why the best time to visit Vermont is the fall, between September and November!
This time of year, the average temperature is between 46°F and 69°F, making for beautiful weather. There's usually not a lot of rain in the fall, but there are crisp winds. Truthfully, it's the perfect sweater weather in New England.
October is the best time to visit Vermont for fall colors because this is the time that all the leaves start to change and fall off the trees. While it does get a bit busier in Vermont during the fall because all the leaf peepers visit the state, it's truthfully not as busy as you'd think it is. You can still take in the view and enjoy the beauty without feeling crowded.
Keep in mind that different parts of the state may start to experience the changing of the leaves at varying times due to the weather that each part receives.
Are you curious about some of the best things to do during each season in Vermont? Learn more below! Even though fall is the most beautiful time to visit, Vermont is still filled with season-specific fun activities throughout the year.
Psst! Get ready for your visit to Vermont with this fun Vermont trivia quiz!
Best Things to do in Vermont in Winter
Best Things to do in Vermont in Spring
Best Things to do in Vermont in Summer
Best Things to do in Vermont in Fall
---
You might also like: