Despite being one of Vermont's largest cities, Rutland offers the perfect blend of big city attractions and small-town charm. Nestled in the heart of Vermont's unspoiled Green Mountains, Rutland provides limitless opportunities to get outside and play, share a top-notch meal with family or friends, or spend the afternoon shopping in its vibrant downtown.
Whether you're here for a week vacationing with family in Rutland or just passing through on your leaf-peeping excursion in the fall, I'm sure you'll find yourself wanting to come back to explore more of the region. It's one of the best places to live in the state! While you're here, check out some of our favorite things to do in Rutland VT!
Things to Do in Rutland VT
Get Outside
Vermont is a nature lover's paradise. Despite being a city, Rutland offers unparalleled opportunities to get outside and explore throughout the four seasons (or six, depending on who you ask).
Pine Hill Park
Located on the edge of the city's limits in Rutland's northwest corner, Pine Hill Park is home to over 325 acres of forest. Pine Hill Park offers 17 miles of single-track trails, making it the perfect spot for biking, hiking, trail running, snowshoeing, backcountry skiing, and geocaching. The park is open year-round and is regularly maintained by a dedicated group of volunteers.
White Rocks Recreation Area
This one isn't in Rutland, but it's one you don't want to miss. White Rocks Recreation Area is located in Wallingford, Vermont, just 15 minutes from Rutland. White Rocks is proudly on display as you head south out of the city, and in the warmer months the peak glows pink under the setting summer sun. This popular four-mile out-and-back trail features a waterfall and breathtaking views from the top.
Lake Bomoseen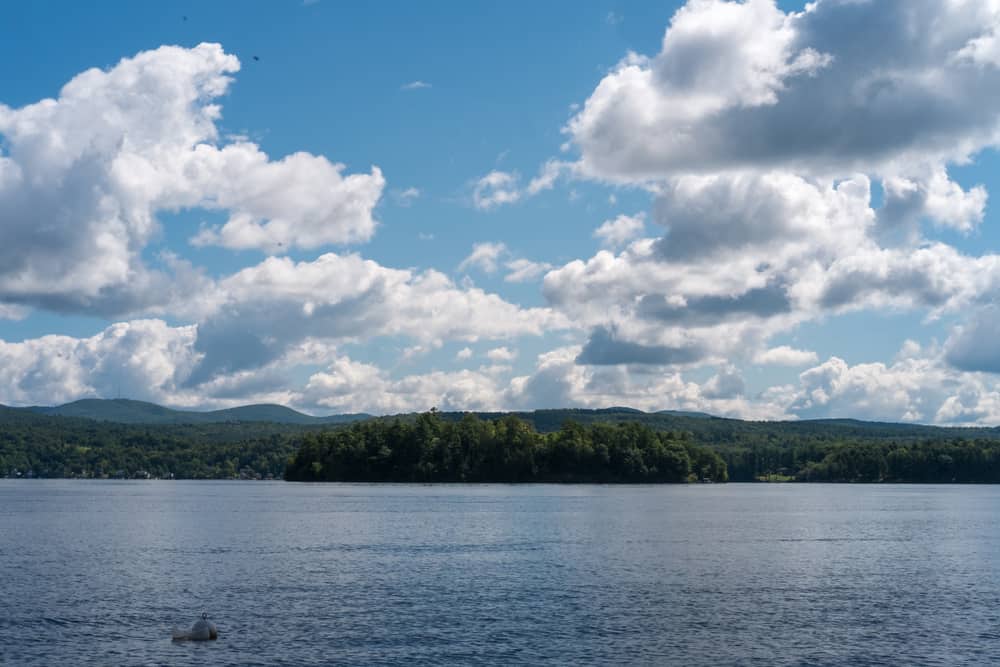 When the temperature begins to rise, locals and visitors alike flock to Lake Bomoseen. Less than 30 minutes away from Rutland, this is the largest lake that lies entirely within Vermont. Lake Bomoseen is great for boating, fishing, swimming, and more. While you're there, grab a bite to eat at the Lake House Pub & Grille or The Taproom at Lake Bomoseen Lodge.
Killington and Pico Resorts
Rutland City lies in the Killington Valley, making it a perfect spot for those who want to ski or ride at Killington Resort, or its smaller sister mountain Pico. Affectionately known as "The Beast of the East," Killington Resort is home to seven distinct mountain areas, including Killington Peak – which stands at 4,241 feet. In the winter months, enjoy snowmobile and snowshoe tours, their tubing park, snowcat-drawn sleigh rides, and more. In the summer, visit the Adventure Center and take a ride down the Beast Coaster, or enjoy a scenic gondola ride, Segway tour, or hop on your mountain bike and go.
Pico Mountain is great for families, beginners, or those looking for a slower pace on the slopes, with 468 skiable acres and 19 miles of trails.
Celebrate the Arts
For those who want to tap into their more creative side, Rutland has something for you. Rutland's art scene includes galleries, museums, performing arts venues, outdoor murals and sculptures – just to name a few.
The Paramount Theatre
The Paramount Theatre welcomes world-renowned performers, actors, and comedians to its historic home in downtown Rutland. In recent years, Kip Moore, Jack Hanna, Twiddle, Howie Mandel, Blues Traveler, and many more have graced the stage of the theatre in Rutland.
The Paramount Theatre opens its doors to show sporting events and movies on the big screen, from the Super Bowl to The Grinch to National Theatre Live. The venue also hosts some of the community's most loved events, including Dancing with the Rutland Stars and Real Rutland Feud.
Chaffee Art Center
Chaffee Art Center is the hub of creativity in Rutland. Chaffee Art Center features a gallery with new exhibits and artists added each month. Twice each year (in summer and fall), Chaffee Art Center hosts Art in the Park. This fun, family-friendly festival features juried fine artists, craftspeople, and speciality food producers on exhibit and for sale, as well as food vendors, live music, and artist demonstrations.
Art Galleries
Rutland is home to several art galleries. The Castleton University Bank Gallery can be found in the historic bank building in the heart of downtown Rutland. The gallery features shows, which change monthly, with a focus on local artists and their photography, painting, sculpture, and other mediums. 77 Art Center includes a gallery – Gallery 77 – and a gallery space in the historic Opera House. 77 Art Center hosts exhibits, events, and an international artist residency program.
Murals
Downtown Rutland is beautiful to begin with, but the murals and other public art that have popped up in recent years have really set it apart from other towns in Vermont. Rutland is home to incredible works of art. Animals are the biggest theme, with whales, peregrine falcons, elephants, giraffes, fish, an owl, and yes, even a monkey holding a pigeon with a balloon that reads "everything is going to be ok." This particular mural appeared during the height of the pandemic and was a sweet reminder of why this community is such a special place to work, live, and play.
Other murals include a duel between Batman and Grifin, fruit and flowers on a table, Greta Thunberg, and a hidden tunnel. My favorites include a monochromatic mural of Rutland's most recognizable buildings and artist LMNOPI's breathtaking mural in Center Street Marketplace Park. See it for yourself when you have dinner at Roots The Restaurant, one of the best restaurants in Rutland!
Shop in Rutland
Rutland offers the convenience of a large city with department stores and chain retailers, but you want to head to Downtown Rutland for the best shopping.
Phoenix Books
No city is complete without a good bookstore. I would take a trip to Phoenix Books over Barnes and Noble any day. It's small, but don't let its size fool you. Phoenix Books is cozy and intimate, offering a great selection of new releases and older favorites. Be sure to check out the back left corner, featuring their greeting cards, apparel, puzzles, games, and more. Because the staff are bookworms like myself, I know I can trust them to fill my basket with their staff picks and other recommendations.
Fruition Fineries
When you walk into Fruition Fineries, you pause. It looks more like what you'd expect to find in New York City, and less what you'd expect to find in a place like rural Vermont. But it's the place to get exactly what you need. Dress for a date? Check. A new sweater just because? Yes. A birthday present for your sister, mom, or friend? You got it. They even offer personal shopping assistance upon request.
The Curiosity Shop
The Curiosity Shop is one of the more eclectic places to shop in Rutland. The store features antiques, collectibles, furniture, and other fun things you didn't know you wanted or needed. It's one of those places you have to keep going back to because they constantly have new items.
The Farmers Market
Rutland is home to a year-round farmers market, which happens to be the largest in the state. Find fresh produce from local farmers and growers, bread and baked goods, jewelry and crafts, maple syrup, and much more at this twice-weekly market.
Grab a Bite to Eat
Sugar and Spice
The best breakfast in Rutland can be found in a rustic, working sugar house. Sugar and Spice sits just outside Rutland in the neighboring town of Mendon, Vermont, serving breakfast and lunch daily. They have the best pancakes, and this is the place where locals and visitors alike start their day. Get there early, and ask to be seated upstairs for the full experience. When you're done, stop by their gift shop to bring a little Sugar and Spice home with you.
Speakeasy Café
Ask any local about their favorite coffee shop, and this will be it! Speakeasy Café is quaint and cozy, and their menu is filled with delicious food and drinks. Eating there just makes me feel like a cooler human being. Where else can you get a bagel with spicy avocado cream cheese AND a vegan/ gluten free sweet & salty pink grapefruit muffin? This is one of my favorite places to catch up with friends or have a casual work meeting.
Gills
If Rutland has mastered one thing, it's sandwiches. Seriously, we have some of the best sandwich shops. But this one is the BEST. Gills has been around since 1964 and is still family owned and operated. With fresh rolls baked daily and high-quality ingredients, it's my go-to place lunch spot. Gills grinders are legendary. Before Christmas, I was waiting in line and overheard someone on the phone asking if they would ship a grinder to her daughter because it was all she wanted but couldn't make it home for the holidays. They're seriously that good.
TaSo on Center
This one is newer to Rutland's dining scene, but has quickly become a local favorite! The owner is no stranger to the restaurant business, as his family owns The Palms, one of my favorite Italian restaurants. TaSo on Center has a modern, industrial feel, making it the perfect spot for date night. Start with the Dirty Fries, try the Fish Tacos, and definitely have dessert. You won't regret it!
Brix Bistro
Brix Bistro is a cozy, casual lounge serving a small-plate bistro menu and fine wine, beer, and cocktails. Think meat and cheese boards, salads, pasta, sliders, and a few delicious entrees. Grab some friends during the warmer months and enjoy an evening on the patio taking in the beauty in Downtown Rutland.
There's Always More to See and Do in Rutland
Wonderfeet Kids Museum
Rutland has its very own children's museum. Wonderfeet Kids Museum welcomes children of all ages, with hands-on, interactive exhibits for children ages 0-8 years old. They offer a dedicated play area for infants, while the bigger kids get free rein to play in the kinetic sand, build with legos, draw, play in the kitchen or the credit union, and much more.
This should definitely be on your list of things to do in Rutland, Vermont with kids!
Pyramid Holistic Wellness Center
This full-service wellness center offers classes, services, and experiential opportunities for your mind, body, and soul. My absolute favorite thing about visiting Pyramid is a chance to relax in their salt cave. This Himalayan salt cave has over 17,000 pounds of salt and was the first public salt cave built in the United States. It offers a one-of-a-kind experience, with a zero gravity chairs, a fireplace wall, a fiber optic night sky, and calming music.
Hathaway Farm
Hathaway Farm is a must visit if you're in Rutland for fall. Not only does it have a fantastic pumpkin patch that is open to the public, but its 12-acre corn maze is a guaranteed good time!
—
Now that you have the inside scoop on the best things to do in the region, we hope you'll come to visit (or come back and visit again). This list is by no means all-encompassing, and there's more to discover in Rutland and its surrounding communities. Next time you're here, ask a local about their favorite Rutland thing to do and watch your list grow!
---
You might also like:
---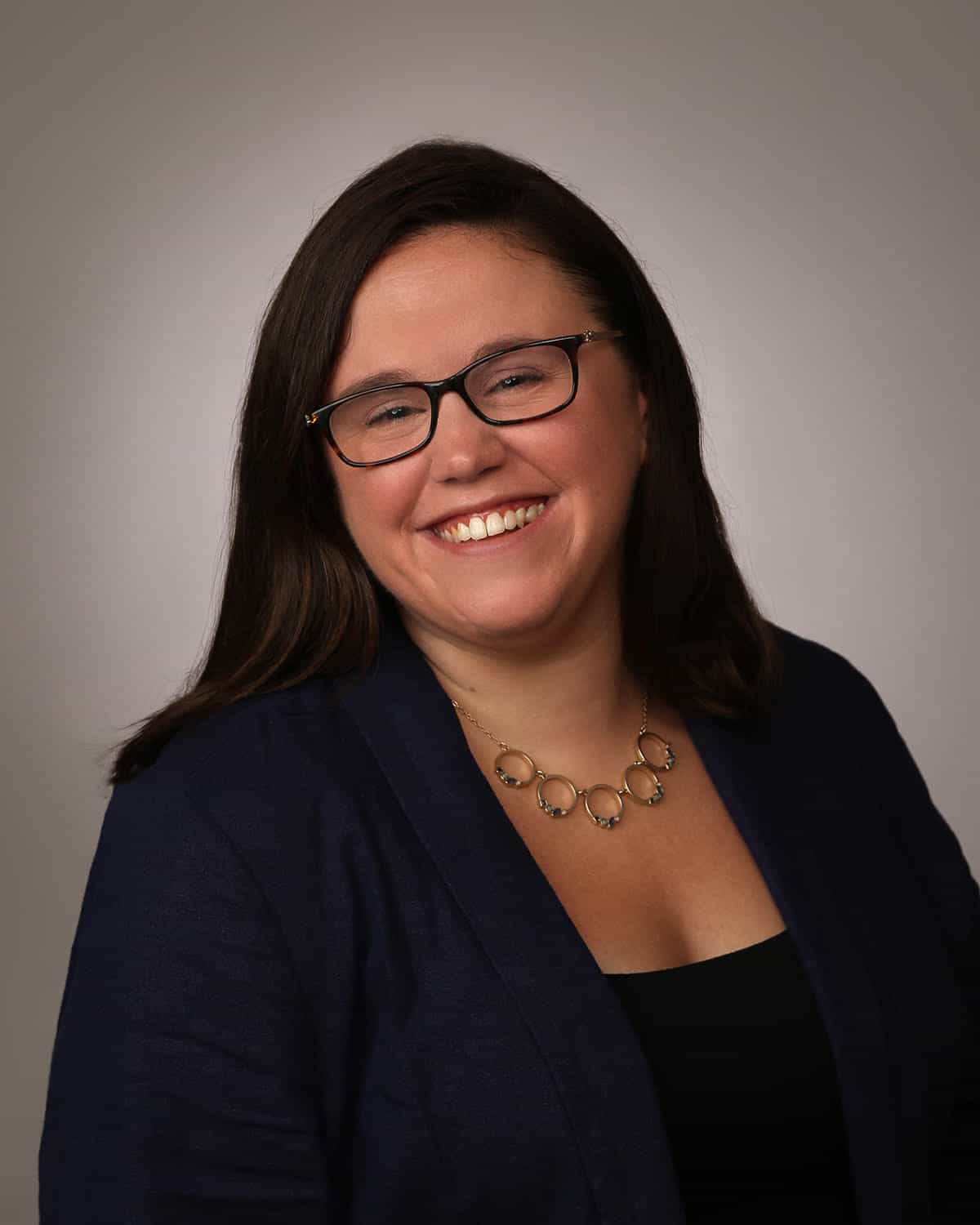 Elicia Pinsonault is southern Vermont native who loves good content, innovative storytelling, and creative community building. When she's not at her desk making magic, she can be found exploring the Green Mountain State with her husband and their Goldendoodle, Boeing.