*This site uses affiliate links; if you make a purchase through these, I may receive a small commission at no cost to you.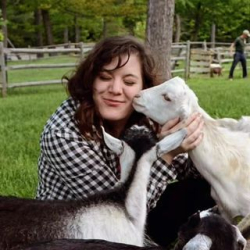 Latest posts by Amy Hartle
(see all)
Welcome to Stratton, Vermont! This lovely town is nestled in the heart of the Green Mountains and offers a wealth of activities for visitors to enjoy. With so many things to do in Stratton Vermont, there's something for everyone.
From hiking and biking trails to skiing and snowboarding, Stratton is filled with things to do no matter the time of year. In fact, most people opt to visit this charming town in the winter but even visiting in the fall to see Vermont's foliage will leave you in awe.
So, what are you waiting for? Here are the best things to do in Stratton Vermont!
PS: Don't Miss the rest of the places and things on our Green Mountain Bucket List.
Participate in 29029
One of the most unique things to do in Stratton Vermont is to participate in 29029. Now, this isn't an activity for those who aren't up for a challenge. In fact, the challenge is named after the number of vertical feet it takes to climb Mt. Everest.
With this challenge, you climb up that distance by going up and down the mountain on repeat within 36 hours. People travel far and wide to participate in this event. You do get a break on the way down by riding the gondola, and there's food and drink at the top and bottom of the mountain through the whole challenge in case you need anything.
After each milestone, you get to brand your name with an iron to show how far you've gone so far. If you're up for a fun activity that will really make you push yourself, this is one of the most unique things to do in all of Vermont!
Ski or snowboard at Stratton Mountain Resort
There are many places for winter activities in Vermont, but one of the most well-known is Stratton Mountain Resort. Choose between purchasing a season pass if you're in the area (this is a great option to save money if you go enough times) or a daily lift ticket.
Spend the day shredding it up in the outdoors by skiing or snowboarding. There are a variety of trails here, ranging from black diamonds to easy trails for beginners. Plus, there are places to rent equipment in town in case you need anything for your day.
In total, there are 99 different trails throughout Stratton Mountain Resort. You could spend a whole day here and only have skied a select few of them!
Satisfy your sweet tooth at Mountain Sweets
There is nothing better than grabbing some sweets after a long day of exploring the outdoors. Luckily, Stratton has its own sweet candy shop called Mountain Sweets. They sell everything from candy to fudge and everything in between.
They also have lots of gifts in case you want something to bring home. There are cards, stuffed animals, and more! Plus, a lot of what is in Mountain Sweets is actually made local, like Lake Champlain Chocolates.
If you're visiting Stratton with kids, this is definitely a spot that you'll want to visit during your trip to Stratton. The whole inside is crazy colorful, with tubes of candy on the walls, bright jars, and welcoming workers!
Hike Stratton Mountain via Long Trail
This list of things to do in Stratton Vermont wouldn't be complete without including at least one hike. What better way to get outdoors than by going up Stratton Mountain? One of the most popular trails in the area is Stratton Mountain via Long Trail.
Now, this is one of the more difficult hikes, with 7.6 miles and just shy of 1800 feet of elevation gain. It's an out-and-back trail, but the view at the top is very rewarding. Be sure to bring your camera!
On average, this trail takes between four and five hours to complete, so plan wisely. It's usually best to start a long trail like this in the morning so you can make it back around lunchtime. Because the trail is popular, you'll most likely also have quite a few other hiking buddies that you'll meet along the way!
Ride the gondola and take in the view
As a ski resort town, it makes sense that Stratton has its own gondola! The Stratton Gondola is a scenic ride that will bring you all the way up to the highest point of southern Vermont. On your way up, you can check out the incredible view, which is breathtaking in fall.
You can purchase tickets on the day of for the gondola ride, so it doesn't require much planning. However, note that the last ride down is at 3:50 p.m. Make sure you don't get stuck hiking all the way down to the bottom!
Once you're at the top, there are some spots where you can enjoy any snacks or picnic foods that you brought up. There are also some trails in the area if you want to explore further instead of hiking all the way up.
Head to the neighboring Beer Naked Brewery
Located in the nearby town of Marlboro is Beer Naked Brewery. This is a great local brewery to stop by to hang out with friends or family and grab a great drink! It's located on Hogback Mountain and is one of the best breweries in New England, easily.
One of the things that make Beer Naked Brewery so incredible is that it's located on top of the mountain, so there are views for miles in every direction. Just imagine spending a day skiing or snowboarding and then heading over here!
The brewery hosts a wide variety of events throughout the year, including live music from local musicians. There are also other fun events like yoga! In addition to their beer, there are also food entrees that are available.
Go mountain biking at the bike park
Stratton also has its own bike park, called The Stratton Bike Park. It's filled with just shy of 7 miles of trails for you to enjoy, and this is truly one of the best spots to go mountain biking in Vermont.
Each of the trails was built by one of Vermont's specialty bike trail builders, so you can rest assured that it's an incredible ride. What makes it so unique is that it blends the natural with the manmade, as it goes through the wilderness but consists of fun ramps and such that were built by humans.
Tickets can be bought near the gondola, so you can definitely ride the gondola and go mountain biking on the same day!
Golf at Stratton Mountain Golf Course
If you love golfing, you'll be elated to know that Stratton has its own golf course! The Stratton Mountain Golf Course provides some of Vermont's beauty as the backdrop while you practice your golfing skills.
There are 27 holes in total here, and you can pay the daily rate to enjoy the course. Between the three 9-hole courses, you could spend an entire day here, truly. Plus, this golf course has hosted a few LPGA tournaments over the years.
For a fun time, consider attending the golf scramble on Friday nights. This has a fee for non-members and includes appetizers and a cart so that you can golf your heart out. Many people love coming to this Stratton event!
Dine at The Fire Tower Restaurant & Tavern
One of the most popular places to eat in all of Stratton is The Fire Tower Restaurant & Tavern. This restaurant serves classic American fare and has tasty craft beer and great views all around.
The restaurant itself is a unique twist of rustic and upscale. The inside has giant windows that allow you to enjoy the outside, which is beautiful in the winter. There are hardwood tables and beautiful lighting that drops from the ceiling.
Their menu changes throughout the year with the seasons. They often have cocktails, beers, wines, and other drinks. For food, there are normally salads, seafood, starters, meats, and a small kid's menu. Some of their menu items are also super unique, like margarita al prosciutto flatbread, Korean BBQ baby pork shanks, and everything bagel biscuits!
Go tubing in the winter
If you're not a fan of skiing or snowboarding, or you're traveling to Stratton in winter with kids who aren't at that level yet, don't fret! There's a Cocoa-Cola Tube Park where everyone can go tubing down the mountain the snow. It's like sledding but even more fun!
This tubing spot is open all day long and even at night, because it's very well-lit. Everyone who goes tubing here ends up having so much fun, and it's located near one of the chairlifts, so it's rather centrally located.
To get here, you can either drive and park or take the shuttle service. Those who have a pass for the resort can also get special pricing on certain days throughout the week! Be prepared to go through an informational safety briefing session before having some fun on the tubing slopes.
Hopefully you've enjoyed this post about all the best things to do in Stratton Vermont! Whether you visit in the summer, winter, or any other time in between, you'll truly have an incredible time in this charming Vermont town.
---
You might also like:
Where to Go Fishing in Vermont