*This site uses affiliate links; if you make a purchase through these, I may receive a small commission at no cost to you.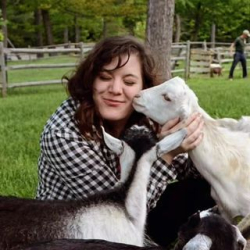 Latest posts by Amy Hartle
(see all)
There is nothing more magical than Christmas in Vermont. From beautiful inns with winter sleigh rides to chopping down your own holiday tree with the family, there are so many things to do in Vermont at Christmas.
Want a White Christmas? Why not celebrate the winter holidays in a place that's known for snow? (Wait a minute, isn't that the plot of the movie White Christmas?)
I lived in Vermont for years (and I'm still totally obsessed with it!) so I know the best places to go and things to do in Vermont at Christmas. I'm sharing holiday events, festive Christmas towns, and even jolly train rides.
With Christmas coming up fast, there's no better time to start planning how and where you'll spend your holidays and Vermont should top that list! Use this guide to plan your holiday escape: a cozy Vermont Christmas getaway!
PS: Don't miss my list of essential activities to do in Vermont in any season
Tips for Visiting Vermont in December
If you're a first-time visitor to Vermont during winter, then you'll want to come prepared. Here are some tips to prepare you if you're heading to Vermont for the holidays or for any time in December and throughout the winter.
Bring all of your winter gear
Vermont is cold! There are days in Vermont where the mornings are below 10°F, so you'll want to be prepared. Once it starts snowing, this type of temperature becomes the norm, especially if you plan on visiting the northern part of the state. You'll want to come with your winter boots, jacket, sweaters, layers, hats, and gloves. Seriously, bring all of the warm layers that you can think of.
Put on your snow tires/get a rental car
A trip to Vermont at Christmas means you'll be visiting lots of magical and snowy small towns. Unfortunately, Vermont doesn't have a whole lot of public transportation available. That's why the best way to explore Vermont is by car. When visiting Vermont in winter, make sure you rent a car that is equipped to handle the ice and snow. If you're bringing your own car, snow tires are highly recommended (or all season tires at a minimum). With a car, you'll also have the freedom to attend holiday events that might be in towns a bit more obscure.
Vermont at Christmas: Best Things to Do
Wilburton Inn's Canine Christmas Doggie Slumber Party: December 1-3, 2023
If you love to bring your puppy with you when you celebrate the holidays, then you absolutely must attend Canine Christmas at Wilburton Inn in Manchester, Vermont. This ADORABLE event is one-of-a-kind!

At this dog-focused holiday slumber party, you can have an incredible Vermont Christmas weekend with your pup and other guests and their dogs. Their 2023 event is going to be held December 1-3, 2023, and includes caroling, group dog walks in historic Manchester village, and more. You can even book a doggy and me massage treatment. This is a perfect Christmas in Vermont event for you and your dog, because after all, doesn't man's best friend deserve to be pampered for the holidays!?
Check out our whole guide on the best things to do in Manchester here!
Take a ride on the Polar Express – Burlington: December 9th-10th, 2023
Yes, you read that right – the Polar Express. If you're looking for Burlington Vermont Christmas activities, you can ride the Polar Express December 9th and 10th, 2023! This is a great way to see the beautiful children's story come to life during Christmastime in Vermont.
Wear your pajamas and hop aboard this train journey where you'll enjoy cocoa, cookies, and carols. The ride lasts approximately 20 minutes, but the memories will last forever!

If you plan on joining in this amazing train ride, be sure to purchase your tickets well in advance.
A Very Merry Middlebury – December 2023
This fun event is held for the entire month of December in none other than Middlebury, Vermont. Every week there's a new event held in this town, from parades to exhibits. You truly will be in for a fun, festive celebration if you visit Middlebury Vermont at Christmas time.
There's even a town-wide scavenger hunt. How fun is that? There are also pop-up ice skating rinks, "I Spy" challenges, fireworks, hot chocolate, Santa visits, "Midd"-night strolls, and more. 
While the event takes place all month long, here are some special events not to miss:
Midd Night Strolls:

When: December 7th and 14th, 2023, from 5:00-8:00pm.
Where: Downtown Middlebury.
What to Expect: Enjoy special promotions, food trucks, and pop-ups throughout downtown.

First Saturday Festivities (December 2nd):

Santa and Mrs. Claus Photos:

Time: 10:00am – 12:00pm.
Location: Town Hall Theater (Indoors).
Activity: Photo opportunity with Santa and Mrs. Claus; children can fill out a Letter to Santa.

Free Horse and Wagon Rides:

Time: 10:00am – 12:00pm.
Boarding Location: In front of MCMC.

Hot Cocoa Hut:

Time: 9:00am – 3:00pm.
Location: Cannon Park.
Enjoy: Hot cocoa with various toppings.

Caroling:

Time: Starting at 10:00am.
Location: Congregational Church.

Train Display Viewing:

Location: Sheldon Museum.

Holiday Craft:

Location: Downstairs at Ilsley Library.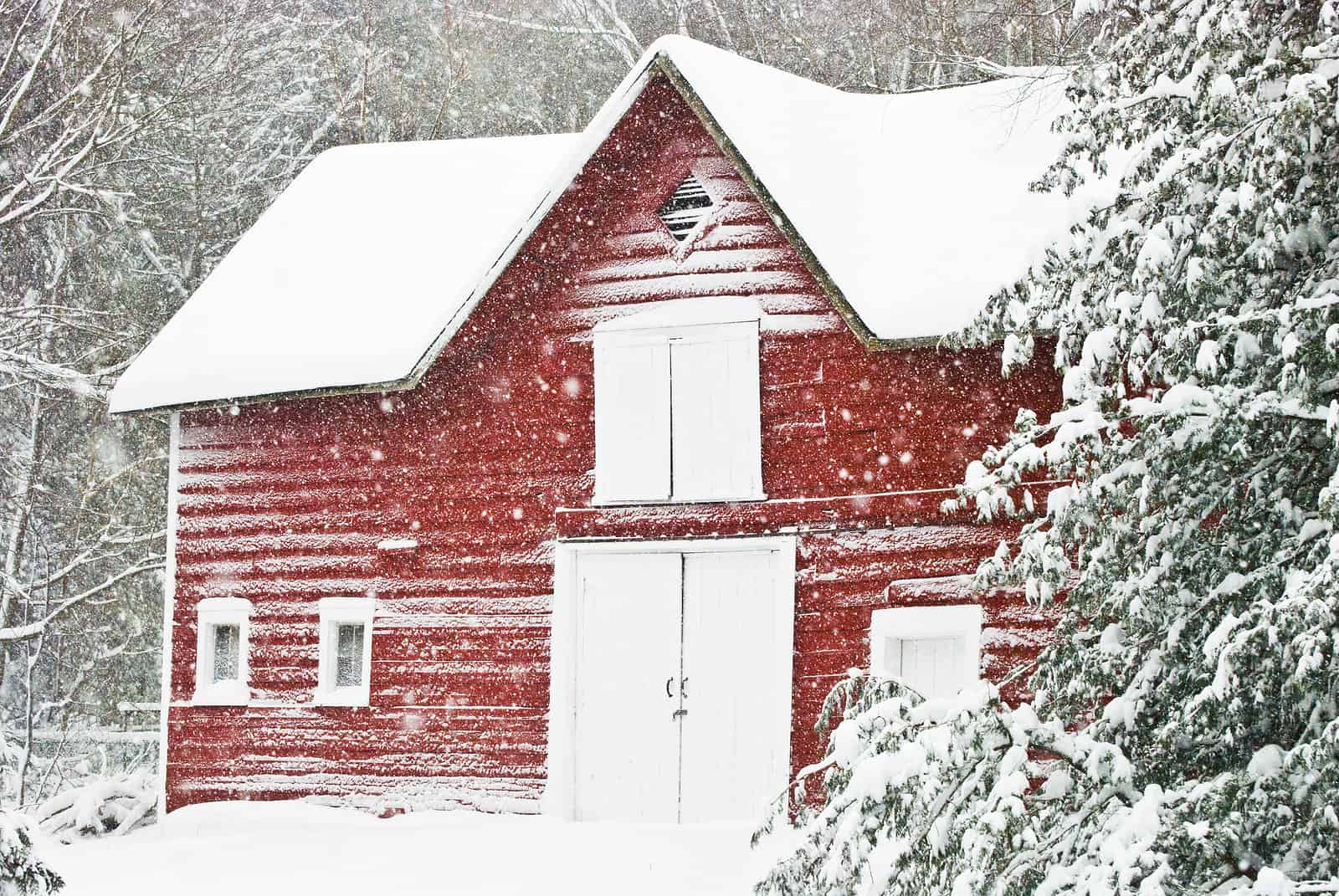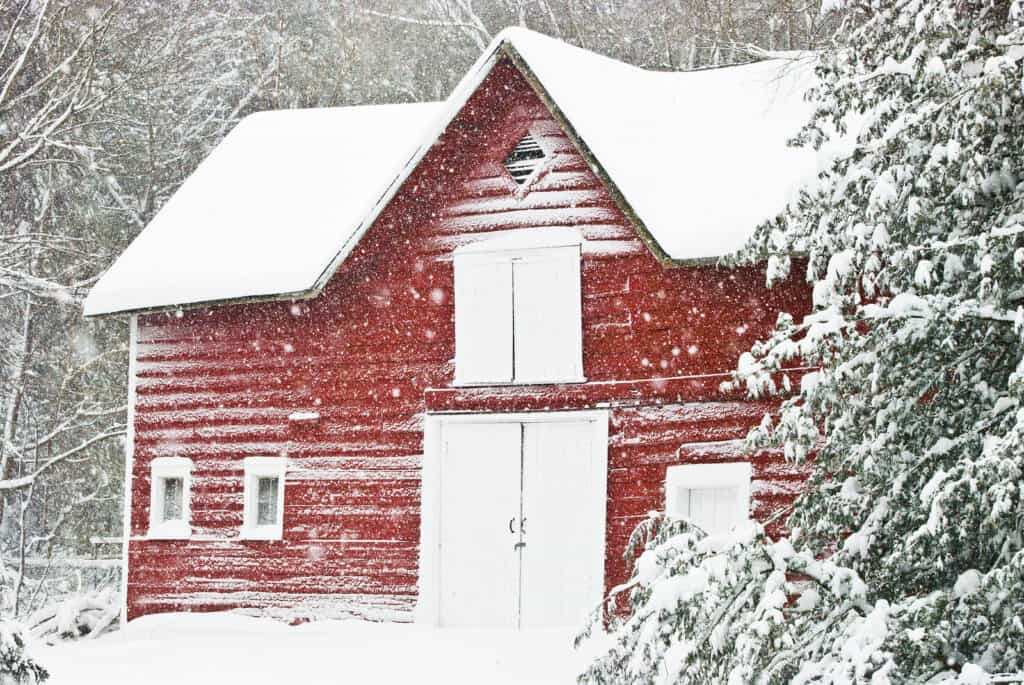 Visit Hildene, the Lincoln Family Home

Hildene is a beautiful historic estate in Manchester year round, but during the holidays, it becomes a gorgeous testament to Vermont Christmases past! Decorated to show what Christmas in 1912 would've looked like at Hildene, you'll find fresh garlands and wreaths, candles, and more. You'll also find delightful seasonal goodies at the museum store with all the other interesting offerings.
Family Day & Children's Shopping Boutique at Bennington Museum
Every December, the Bennington Museum in southern Vermont hosts an event called Family Day. This year, this event will be held on December 2nd, 2023. For Family Day, many town citizens donate some of their old belongings to be resold. Then, children come to the museum to purchase these items for their families at a minimal price. It's an excellent way for the museum to raise money and for children to participate in holiday festivities by purchasing gifts for their whole family.
The day also includes craft activities, a bake sale, and visits with Santa and Mrs. Claus!
The Bennington Museum is also always looking for volunteers to help out during this event. I've helped out many times, and it's always a blast. You can opt to either be one of the holiday wrappers (yes, this means you get to wrap holiday gifts all day for children) or you can be one of the shop helpers, which means you get to walk around with them and sort of accompanying them on their journey to finding the perfect present. This also includes making sure that they stick to their budget. This is a very cute kid activity for Christmas in Vermont!
Visiting Bennington? Take a look at this list of the best things to do there.
A River of Light Lantern Parade
Waterbury, Vermont has been hosting an annual holiday event since 2010 called A River of Light. This is a fun lantern festival/parade that involves all the locals! Everyone in the town gathers (and those in nearby towns) with lanterns that they've made themselves. Then, everyone creates their own parade through the town with their lanterns, essentially creating a "river of light," just like the name implies.
What makes this Vermont holiday event so great is that it brings together everyone. You can also see a wide variety of different lanterns, from those made by the school children to those by some of the top-rated local artists! What a beautiful and unique way to share the joy of the holiday season!
Attend a tree lighting
If you're in Vermont during Christmas, you can't miss one of the local tree lightings.

Bennington's small town hosts a tree lighting usually a week or two before Christmas, and it's a great way to mingle with the locals and participate in a town-wide event. No matter where you are celebrating Christmas in Vermont, you can surely find a tree lighting event nearby.
Some 2023 Vermont tree lightings:
Festival of Trees
St. Albans, Vermont, also gets in on the fun with its event called the Festival of Trees. This is a week-long event, with different activities every day of the week. Some days there are PJ parties with movie nights, while other days feature Santa sightings and tree lightings. The Vermont Christmas festivities change from year to year, so you'll want to check the website to see which events you might be interested in attending!
Popping over to New Hampshire this trip? We've got a guide to Christmas in New Hampshire, too!
Festival of Lights
Similar but different to the Festival of Trees, Morristown hosts its own Festival of Lights. This is a one-day event that is jam-packed with festivities. The day starts typically with free movies for the public. It then continues onto other activities such as parades, fireworks, Santa sightings, performances, and even sleigh rides on a horse-drawn carriage. How festive is that for Christmas in Vermont?
Celebrate Wassail Weekend in Woodstock
Woodstock, Vermont is one of the ultimate New England Christmas towns, and their annual Wassail Weekend is a culmination of that holiday cheer.
December 8-10th, 2023, Wassail Weekend has plenty in store. One particular things not to miss is a stop by Billings Farm and Museum. This heritage museum and dairy farm gets very much into the festivities. There's a fun holiday tour offered and towards the end of the tour, you'll even have the chance to create fun ornaments to take home as a souvenir. The tour ends with a sleigh ride throughout the farm.
Read more about Woodstock at Christmas, or discover more of the top things to do in Woodstock.
See a local parade
There are tons of Christmas parades in Vermont. Almost every town hosts its own form of this festivity, so no matter where you're staying, you're bound to be able to see at least one. The majority of these parades are with local citizens, but you might even be able to find some that are a bit more out-of-the-box, like the Tractor Parade in St. Albans.
Go on a sleigh ride
Sleigh rides are held at many of the local farms and bed and breakfasts throughout the state. Some of these are with horse and carriage while others are a bit more "Vermont-esque," and you'll be pulled by a tractor. Just remember to dress in a whole bunch of layers, or you'll regret it!
Enjoy a Traditional Christmas in Stowe
Beautiful Stowe hosts their annual kickoff to the Christmas season at the beginning of December with a Traditional Christmas in Stowe, featuring live music, ornament making, cookie decorating, a children's lantern parade, ice skating, a tree lighting, the arrival of Santa and Mrs. Claus, and so much more! This charming event will be held December 1-3, 2023.
This is a lovely way to welcome in Christmas in Vermont, and there are plenty of darling places to stay in Stowe, too.
Head to the local apple barn for hot apple cider
There are apple barns throughout the state of Vermont, and though they might seem like more of a fall place to visit, they are often visited during the wintertime. Head to the town's nearby apple barn and grab yourself a cup of hot apple cider with some steaming apple cider donuts. These are great for early mornings to surprise your whole family or partner!
Visit a Christmas Tree Farm
If you're in Vermont for an extended stay in the wintertime, don't miss this traditional New England activity: visiting a Christmas tree farm. There are several adorable Christmas tree farms in Vermont that let you pick out your own tree and usually pick up some other holiday goodies too, like fresh baked treats, warm spiced cider, wreaths, and more!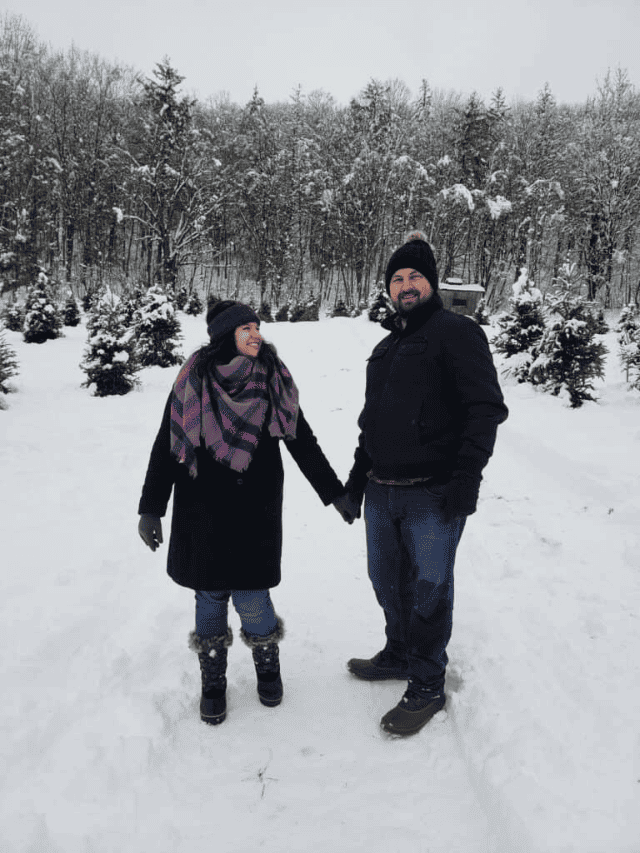 My favorite VT Christmas tree farm is Russell Christmas Tree Farm in Starksboro. This is more than just a place to cut down your own Christmas tree, this is a special holiday experience! Hop aboard the horse-drawn sleigh and jingle all the way through the woods to the tree farm. There, select the perfect tree, cut it down with one of their provided saws, and then they'll tag it and bring it to the front, where you can crab it before heading home.
But before you do, step inside their cozy log cabin to warm yourself by the fire and enjoy some hot cocoa. The whole family will enjoy this classic holiday experience, I guarantee it. Plus, you can also visit with the adorable goats.
Go skiing or snowboarding
Vermont is an outdoor lover's dream, and winter is no exception. Even if you have never been skiing or snowboarding before, try to get involved with the local culture and go. Many places give lessons too. Don't feel weird about being an adult and having to go down the kiddie hill! There are several Vermont ski resorts to choose from. With a little snow fun under your belt, you can cross another item off your bucket list for Vermont!
Christmas Events in Vermont 2023
Here are a few more Vermont Christmas events happening this year:
Where to Stay in Vermont for Christmas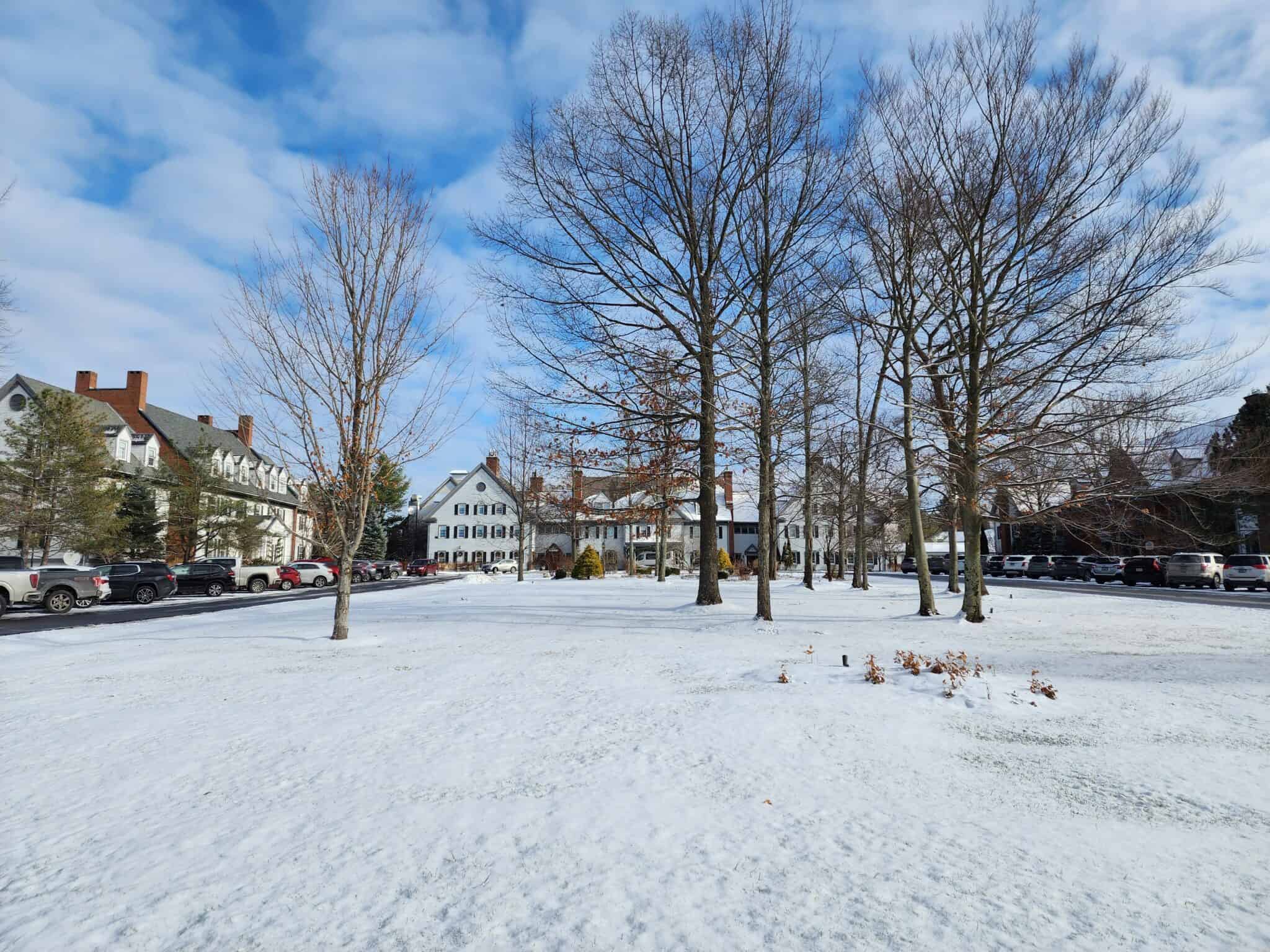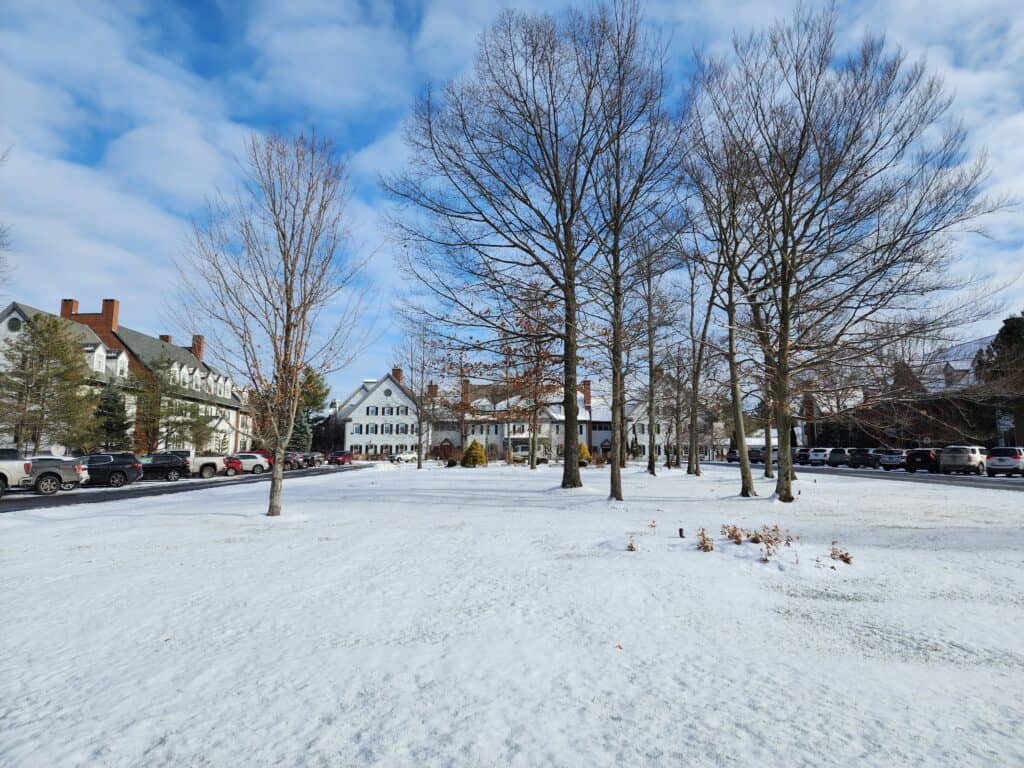 If you're wondering where to go in Vermont for Christmas coziness, here are 4 gorgeous hotels and inns that you'll love:
The Essex Resort & Spa – a great option near Burlington that has all the charm of a country getaway, plus an award-winning spa.
Woodstock Inn & Resort – perhaps the #1 pick for Vermont Christmas getaways. Not only is it in Woodstock, the dreamy Vermont Christmas town, but it is a beautiful property in its own right.
The Rabbit Hill Inn – you'll find a quiet winter getaway at this 19-room inn close to the border with New Hampshire. Could be a great option if you're looking to explore NH, too.
The Wilburton Inn – even if you're not heading here for the Canine Christmas slumber party, it's a stunning, family-owned inn in gorgeous Manchester. Perfection for a Christmas escape.
Christmas in VT Wrap-Up
Now you officially know all the must-attend events and top things to do in Vermont to celebrate the holidays! No matter your age, you'll have an absolute blast on your Vermont Christmas vacation because there truly is something for everyone. Merry Christmas!
---
For resources for your New England/Vermont Christmas vacation:
---