---
*Links in this article may be affiliate links, from which we may earn commission. See our
Privacy Policy
for full details.
---
There is no place more magical to celebrate the holiday season than in the beautiful state of Vermont. From beautiful bed and breakfasts with winter sleigh rides to hitting the slopes with the whole family, there is so much fun to be had!
What could be better than celebrating the holidays in a place that's known for always having snow? Plus, many different small towns provide the perfect holiday escape.
With the winter season coming up fast, there's no better time to start planning how you'll spend your holiday season. Vermont should be on your list of possibilities. Use this guide to plan your holiday escape: a cozy Christmas in Vermont!
Tips for Visiting Vermont in Winter
If you're a first-time visitor to Vermont during winter, then you'll want to come prepared. Here are some tips to ensure that you won't be shocked by what it's like during this season!
Bring all of your winter gear.
There are days in Vermont where the mornings are below 10°F, so you'll want to be prepared. Once it starts snowing, this type of temperature becomes the norm, especially if you plan on visiting the northern part of the state. You'll want to come with your winter boots, jacket, sweaters, layers, hats, and gloves. Seriously, bring all of the warm layers that you can think of.
Get a rental car.
Unfortunately, Vermont doesn't have a whole lot of public transportation unless you plan on visiting the city of Burlington. There's also an Amtrak with stops mostly going up the Eastern side of the state. That's why the best way to explore Vermont is by car. However, if you visit in winter, make sure you rent a car that can handle the ice and snow. With a car, you'll also have the freedom to attend holiday events that might be in towns a bit more obscure.
Prepare to ski or snowboard at least once.
Vermont is an outdoor lover's dream, and the winter is no exception. Even if you have never been skiing or snowboarding before, try to get involved with the local culture and go. Many places give lessons too. Don't feel weird about being an adult having to go down the kiddie hill!
6 Must-Attend Holiday Events in Vermont
Wilburton Inn's Canine Christmas
If you love to bring your puppy with you when you celebrate the holidays, then you absolutely must attend Canine Christmas at Wilburton Inn in Manchester, Vermont. At this fun event held every winter for only one weekend in December, you can attend a fun slumber party with your pup. Be sure to purchase the ugliest doggy sweater you can find and also get one for yourself. A professional photographer usually is on-site too to take a bunch of photos.
A Very Merry Middlebury
This fun event is held for the entire month of December in none other than Middlebury, Vermont. Every week there's a new event held in this town, from parades to exhibits. You truly will be in for a fun time if you opt to visit Middlebury for a fun winter in Vermont.
There's even a town-wide scavenger hunt. If you win, you can receive a gift card of up to $100! There are also pop-up ice skating rinks, "I Spy" challenges, fireworks, 25-cent hot chocolate, Santa visits, and more.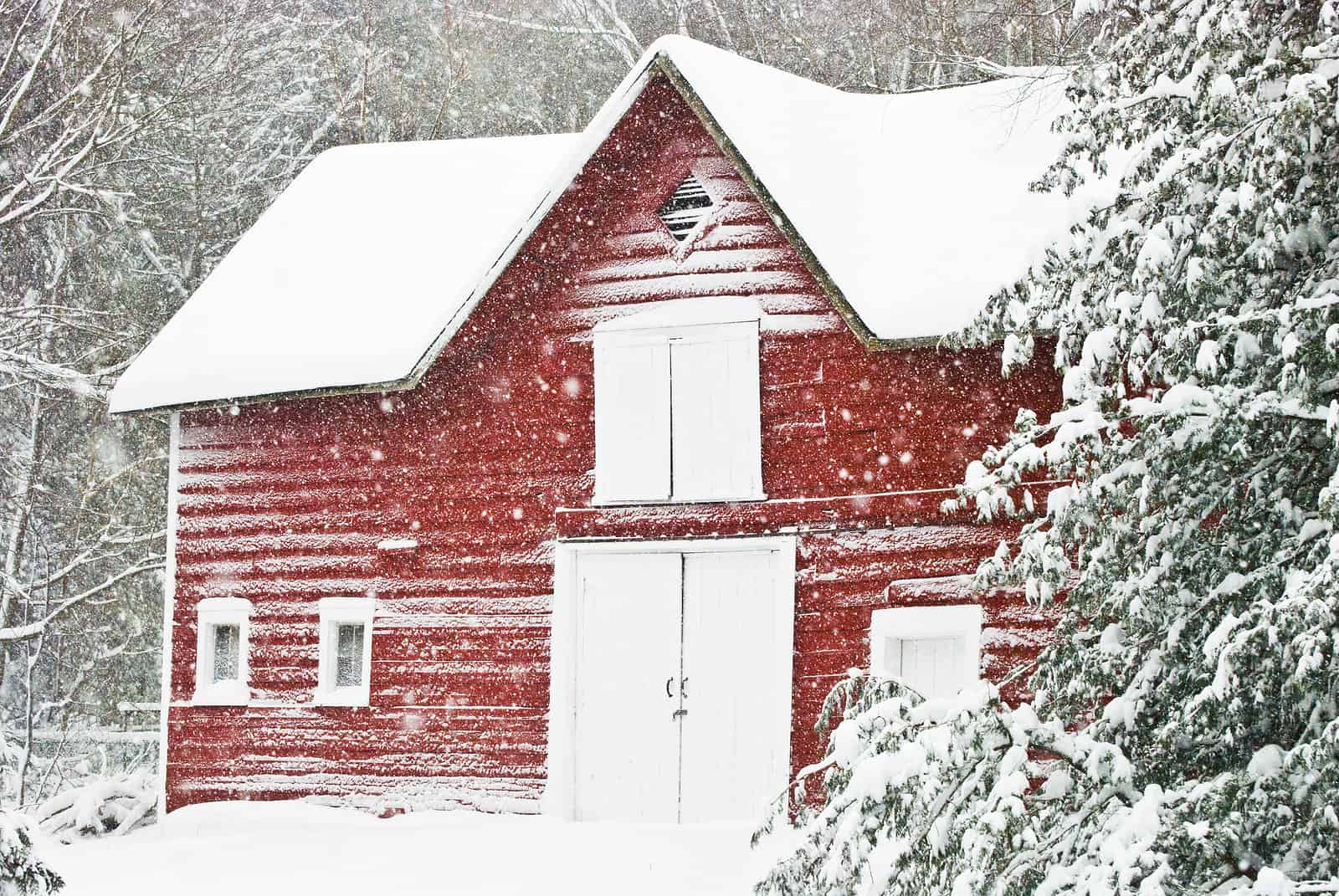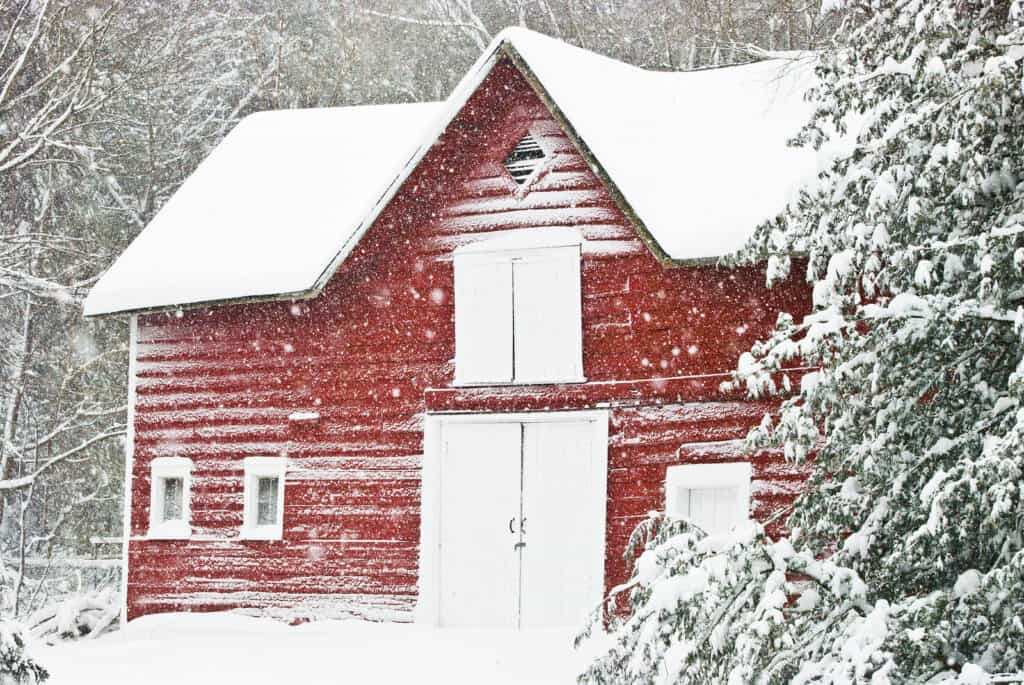 The Festival at the Bennington Museum
Every year, the Bennington Museum in southern Vermont hosts an event called The Festival. During this time, many town citizens donate a bunch of their old belongings to be resold. Then, children come to the museum to purchase these items for their families at a minimal price. It's an excellent way for the museum to raise money and for children to participate in holiday festivities by purchasing gifts for their whole family.
The Bennington Museum is also always looking for volunteers to help out during this event. I've helped out many times, and it's always a blast. You can opt to either be one of the holiday wrappers (yes, this means you get to wrap holiday gifts all day for children) or you can be one of the shop helpers, which means you get to walk around with them and sort of accompanying them on their journey to finding the perfect present. This also includes making sure that they stick to their budget.
A River of Light
Waterbury, Vermont hosts its event called A River of Light. This is a fun lantern festival that involves the citizens! Everyone in the town gathers (and those in nearby towns) with lanterns that they've made. Then, everyone creates their own parade through the town with their lanterns, essentially creating a "river of light," just like the name implies.
What makes this event so great is that it brings together everyone. You can also see a wide variety of different lanterns, from those made by the school children to those by some of the top-rated local artists! This is a great way also to get introduced to some of the locals in town.
Festival of Trees
St. Albans, Vermont, also gets in on the fun with its event called the Festival of Trees. This is a week-long event, with different activities every day of the week. Some days there are PJ parties with movie nights, while another day there might be something such as a tree lighting in the middle of town. The festivities change from year to year, so you'll want to check the town's website to see which events you might be interested in attending!
Festival of Lights
Similar but different to the Festival of Trees, Morristown hosts its own Festival of Lights. This is a one-day event that is jam-packed with festivities. The day starts typically with free movies for the public. It then continues onto other activities such as parades, fireworks, Santa sightings, performances, and even sleigh rides on a horse-drawn carriage. What could be more festive than that?
8 Best Things to Do in Vermont at Christmas
Not everyone loves attending events. Luckily, there are lots of smaller activities that you can participate in during winter in Vermont, particularly during the holiday season. Here are some of the best things to do during this lovely time!
Take a ride on the Polar Express
Yes, you read that right – the Polar Express. In Burlington, Vermont, you can purchase tickets to ride on it! This usually takes place on select days throughout December, but it's a great way to see the fun children's story come to life. If you plan on partaking in this amazing train ride, be sure to purchase your tickets well in advance. This is one of the top things to do in Vermont, and is therefore hard to get tickets last-minute.
Visit Billings Farm and Museum
Billings Farm and Museum is located in Woodstock, Vermont. This heritage museum and dairy farm gets very much into the festive holiday season. There's a fun holiday tour offered here that will bring you throughout the museum decorated just for the winter. Towards the end of the tour, you'll even have the chance to create fun ornaments to take home as a souvenir. The tour ends with a sleigh ride throughout the farm!
See a local parade
There are tons of parades throughout Vermont. Almost every town hosts its own form of this festivity, so no matter where you're staying, you're bound to be able to see at least one. The majority of these parades are with local citizens, but you might even be able to find some that are a bit more out-of-the-box, like the Tractor Parade in St. Albans.
Attend a Christmas Concert
Similar to the local parades, you can find holiday or Christmas concerts everywhere! Local choruses or schools often put these fun concerts on. Sometimes these are free, but they are usually by donation to support local causes. You might even be able to participate by being a caroler!
Go on a sleigh ride
Sleigh rides are held at a lot of the local farms and bed and breakfasts throughout the state. Some of these are with horse and carriage while others are a bit more "Vermont-esque," and you'll be pulled by a tractor. A quick internet search will tell you all about which local farms and bed and breakfasts are hosting sleigh rides this year. Just remember to dress in a whole bunch of layers, or you'll regret it!
Head to the local apple barn for hot apple cider
There are apple barns throughout the state of Vermont, and though they might seem like more of a fall place to visit, they are often visited during the wintertime. Head to the town's nearby apple barn and grab yourself a cup of hot apple cider with some steaming apple cider donuts. These are great for early mornings to surprise your whole family or partner!
Attend a tree lighting
The holiday season wouldn't be the holiday season without tree lightings. Bennington's small town hosts a tree lighting usually a week or two before Christmas, and it's a great way to mingle with the locals and participate in a town-wide event. No matter where you are celebrating your wintertime in Vermont, you can surely find a tree lighting event nearby.
Cut down your own Christmas tree
If you're in Vermont for an extended stay in the wintertime, don't miss this traditional New England activity: cutting down your own Christmas tree! There are dozens of Christmas tree farms in Vermont that can help you bring this dream to life.
Participate in outdoor sports
Last but not least, try to do outdoor sports at least once! Like mentioned earlier, skiing and snowboarding are some of the outdoor adventure sports that Vermont is most well-known for. If you aren't interested in those, you can also participate in snowshoeing, sledding, and even ice skating. Almost every town offers at least one of these as a fun activity.
Head to Vermont this winter for a jam-packed holiday season!
You officially know all the must-attend events and must-do activities in Vermont this upcoming winter. No matter your age, you'll have an absolute blast in Vermont because there truly is something for everyone. Get planning your next trip today!
---
Read these next:
---
Pin to save for future travel planning!
Krystianna is a recent college grad who is the founder of Volumes & Voyages, a blog devoted to books and travel. After studying abroad in Dublin for a semester, she got bit by the travel bug and has been chasing her wanderlust ever since.