---
*Links in this article may be affiliate links, from which we may earn commission. See our
Privacy Policy
for full details.
---
Fall in Vermont is just around the corner. Soon we will be catching drifts of those cool breezes, and thoughts of gorgeous Autumn foliage, apple cider, apple picking, hayrides, cider donuts and pumpkin patches will fill the air.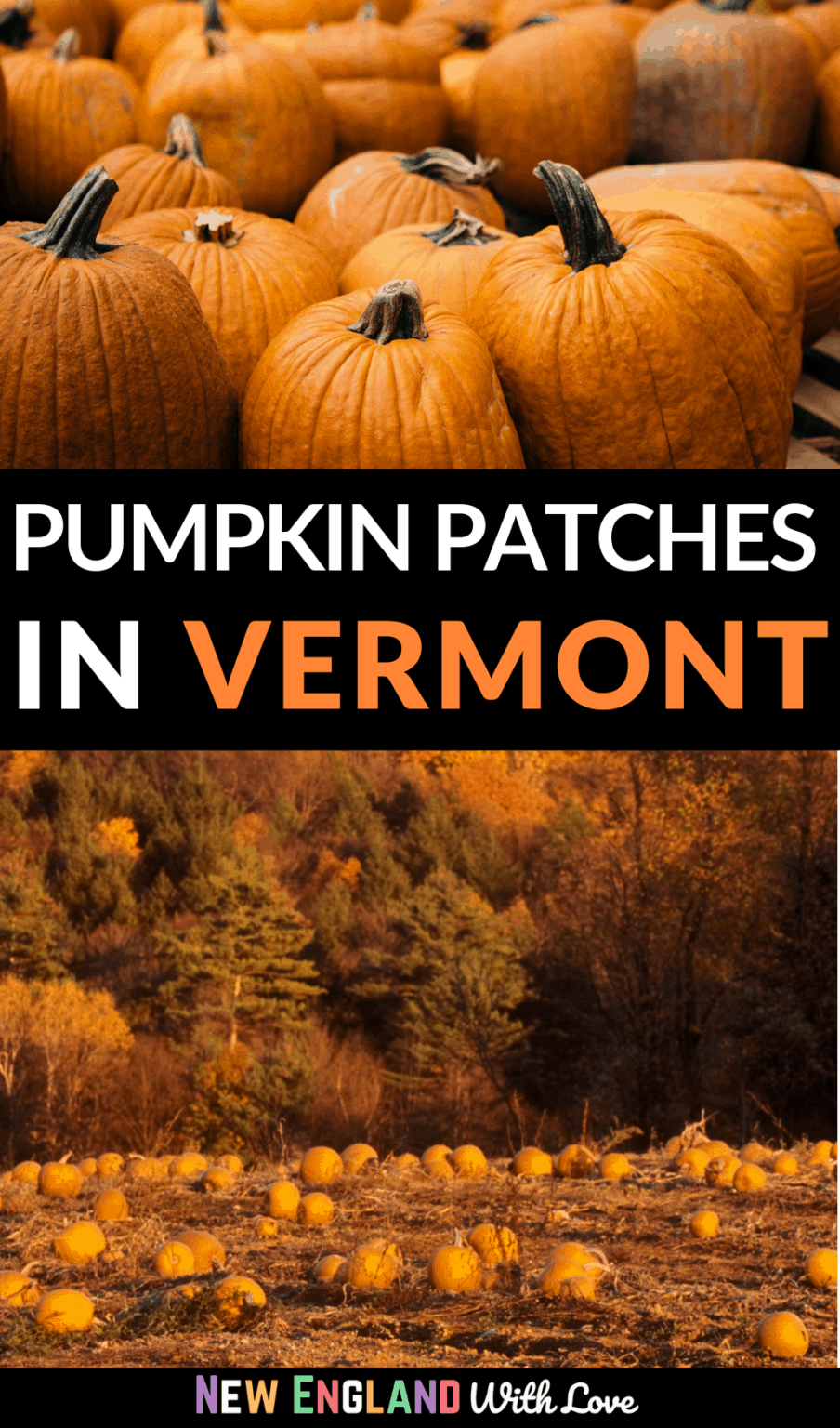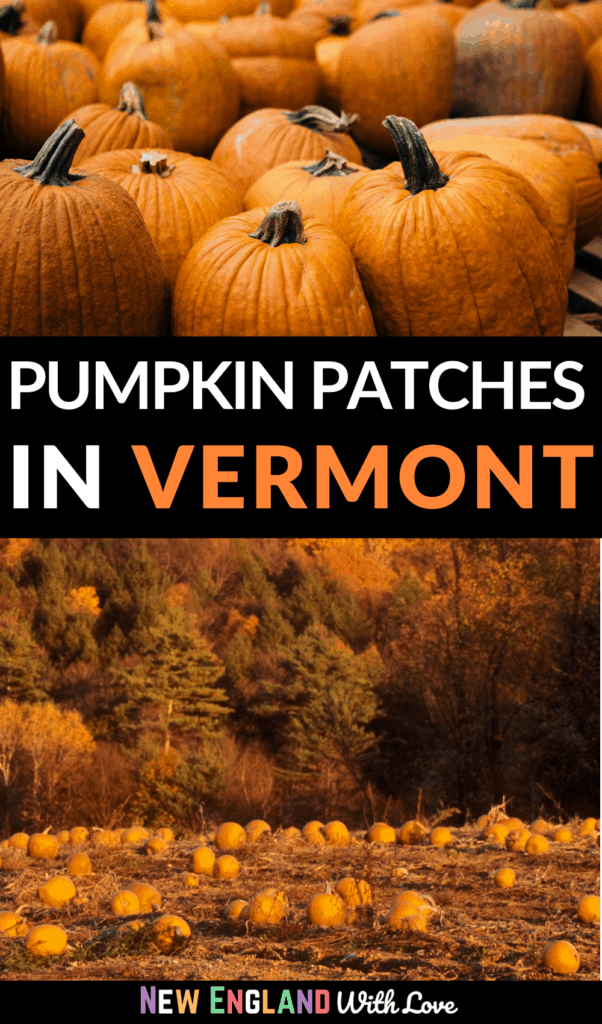 Equinox Valley Nursery – Manchester, VT
Located on historic Route 7A in Manchester, Vermont, the Equinox Valley Nursery begins to transform into a popular Halloween themed-pumpkin patch beginning in mid-August through November.
Have a fun Fall day picking out your own pumpkins for pie and jack-o-lanterns and taste the incredible homemade cider donuts and apple cider. Pumpkin bread, ice cream and other fall treats are available. As you wander through the pumpkin patch and corn maze, say hello and take some photos with some "spooky" characters and whimsical scarecrows. Take a hayride and visit the gift shop, where you will find a talking bird, turtles, seasonal plants and unique fall decorations.
Hathaway Farm & Corn Maze – Rutland
Don't miss this incredible pumpkin patch called Hathaway Farm & Corn Maze. I can't WAIT to take my kids there, and the website says they will be fully open for the 2021 season! In honor of Vermont's great leadership through the pandemic, the theme of this fall's activities (2021) will be VT Superheroes, which will include new superheroes as well as traditional superheroes.
At Hathaway Farm & Corn Maze, located in Rutland, you will find a Livestock Barn to visit, a Corn Pit to jump in and …wait for it…a BRAND NEW WAGON TRAIN to ride in! This awesome Fall attraction will be open in August, when the corn is green, high, and really fun to find your way around. There are 13 acres and clues may be found with your Smartphone. There are 3 bridges (one is a 4-way bridge!) and an Early Exit if needed. The mini-maze has a Story Walk featuring Thor to follow along with you.
The Livestock Barn has some adorable new animals, including two baby Nigerian Dwarf goats. There are fresh homemade donuts, a gift shop, and pumpkin picking beginning in mid-September.
Green Mountain Orchards – Putney, VT
Open daily from 8 a.m. to 6 p.m., Green Mountain Orchards is one of Vermont's largest and oldest orchards. Located in Putney, Vermont, Green Mountain Orchards offers an outstanding array of fruits to pick in season, as well as gorgeous scenery and baked goods. Bask in the breathtaking Vermont fall foliage as you pick your own pumpkins.. Other fall activities include tractor-drawn hay wagon rides, apple picking, a petting zoo and apple cider making.
Gaines Farm – Guilford, VT
Gaines Farm in Guilford, Vermont, offers an annual Corn Maize and Pumpkin Patch! There are a whopping 7 acres of 10 foot corn stalks to wander through, and it's filled with games and clues to help you find your way. Reviewers say they "had a blast on the hay ride" and loved seeing the cows up close. Don't miss the Halloween "Double-Thriller", one of Vermont's best haunted attractions!
Parker Family Farm – Williston, VT
The Harvest Season has almost begun at the Parker Family Farm in Williston, Vermont, and they are super excited to show off their new varieties of pumpkins. PIck up some delicious homemade fudge, available in an array of flavors everyone will fall in love with. In the fall, try the amazing "Pumpkin Spice Fudge" The fantastic selection of pumpkins (and more) are available every Saturday and Sunday from after Labor Day, from 10 a.m. to 5 p.m.
Percy Farm Corn Maze – Stowe, VT
The Percy Farm Corn Maze is located in Stowe, one of the most beautiful and exciting towns in Vermont. The Percy Farm Corn Maze is in operation from mid-summer through late fall. Enjoy looking at the scarecrows and picking your own pumpkin, while feasting your eyes on the gorgeous Vermont Autumn views surrounding you. There are also adorable baby goats to pet! Dogs on a leash are welcome!
Isham Family Farm – Williston, VT
Another great pumpkin patch in Williston, Vermont, the Isham Family Farm is located at the Champlain Valley Community Center. In addition to pumpkin-picking, Isham Family Farm offers fruit-picking throughout the season, as well as hiking trails and a corn maize. Don't forget to pick up some locally-made maple syrup as you take in the wonders of this 108 acre property. (Please leave your dogs at home!)
---
You might also like:
---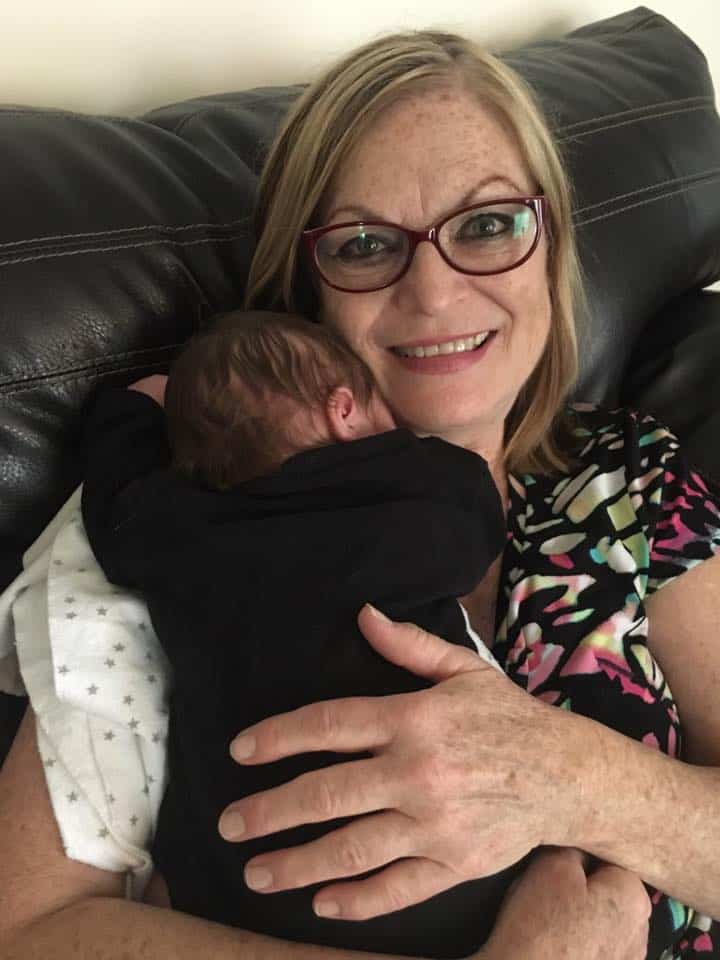 Donna Dresser is a mother of 6 as well as a grandmother of 3. She is the author of Dancing Desi and No Pickle! a look behind the scenes of a New England Deli. Donna is an artist and former librarian who lives in Vermont with her 3 youngest children. She spends her free time traveling, and has explored such places as Europe, Canada and the US. Her favorite destinations always include the beach.