Fall in Vermont is just around the corner. Soon we will be catching drifts of those cool breezes, and thoughts of gorgeous Autumn foliage, apple cider, apple picking, hayrides, cider donuts and pumpkin patches will fill the air.
Speaking of pumpkins, where can you find the biggest and best in the state? Where can you go pumpkin picking in Vermont? Here are 10 pumpkin patches in Vermont offering beautiful scenery, fall vibes, and gourds on gourds on gourds.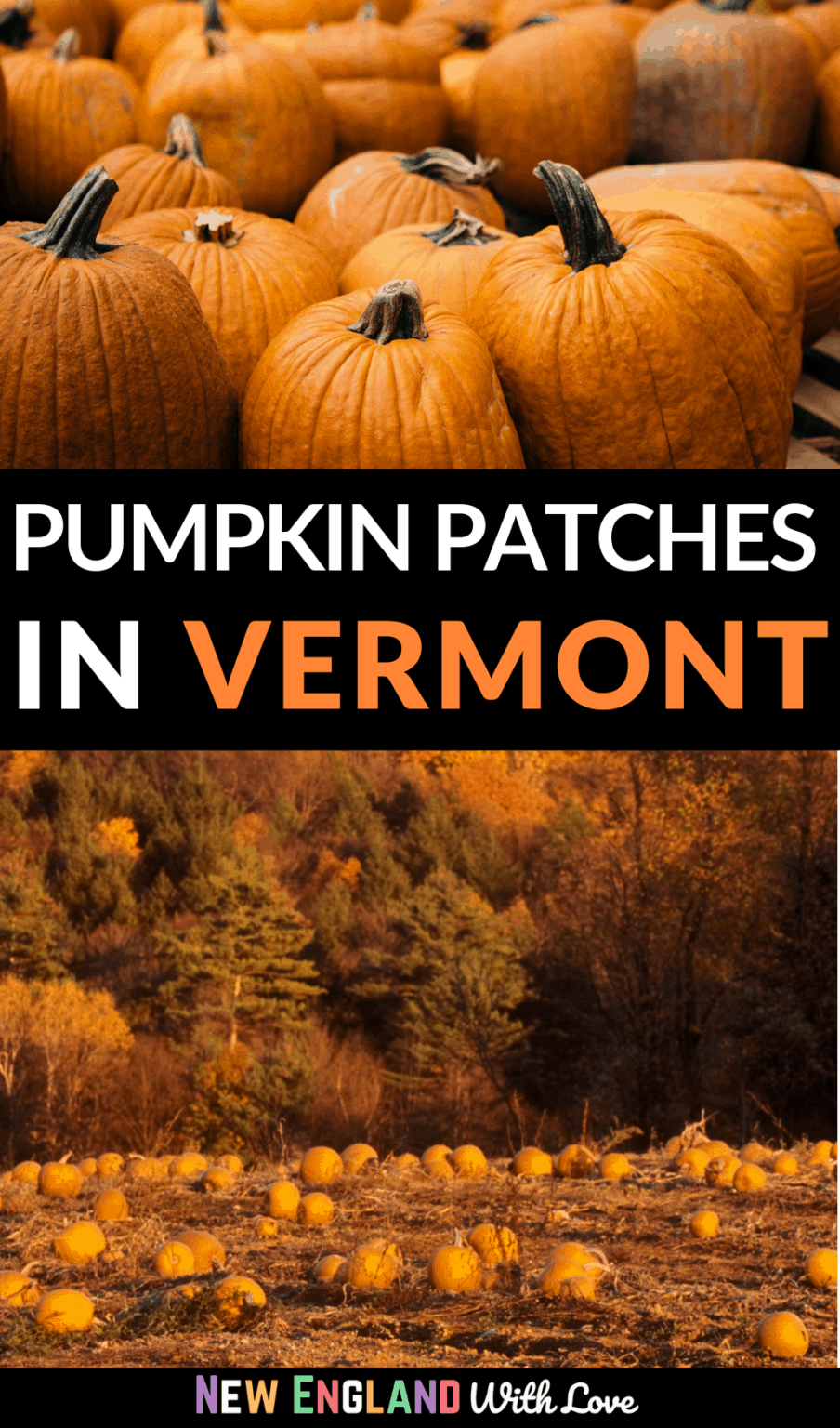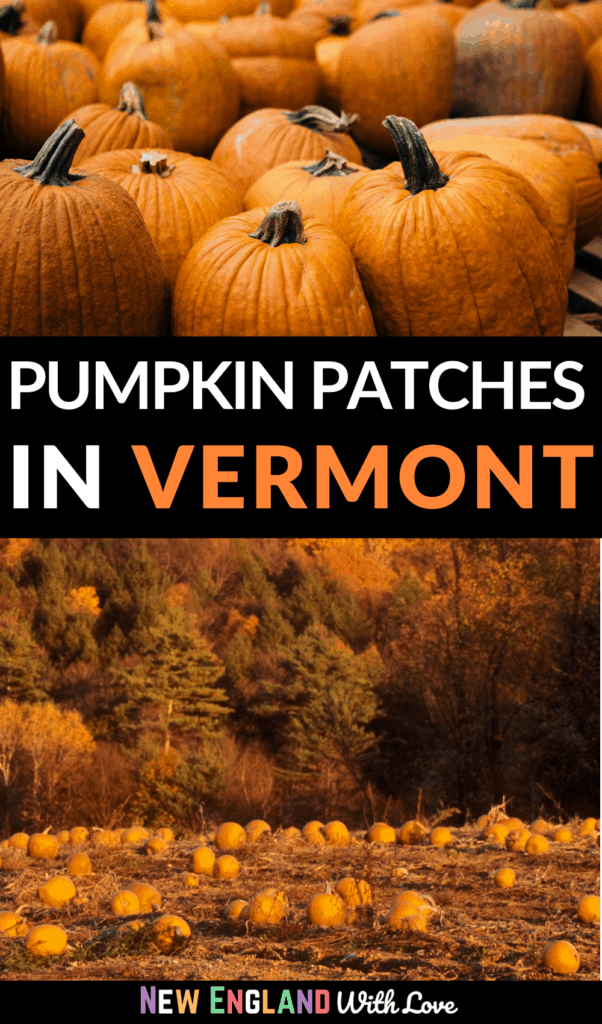 Pumpkin Patches in Vermont
Equinox Valley Nursery – Manchester, VT
Located on historic Route 7A in Manchester, Vermont, the Equinox Valley Nursery begins to transform into a popular Halloween themed-pumpkin patch beginning in mid-August through November.
Have a fun Fall day picking out your own pumpkins for pie and jack-o-lanterns and taste the incredible homemade cider donuts and apple cider. Pumpkin bread, ice cream and other fall treats are available. As you wander through the pumpkin patch and corn maze, say hello and take some photos with some "spooky" characters and whimsical scarecrows. Take a hayride and visit the gift shop, where you will find a talking bird, turtles, seasonal plants and unique fall decorations.
Read Next: 12 Charming New England Towns to Visit in the Fall

Hathaway Farm & Corn Maze – Rutland
Don't miss this incredible pumpkin patch called Hathaway Farm & Corn Maze. I can't WAIT to take my kids there, and the website says they will be fully open for the 2021 season! In honor of Vermont's great leadership through the pandemic, the theme of this fall's activities (2021) will be VT Superheroes, which will include new superheroes as well as traditional superheroes.
At Hathaway Farm & Corn Maze, located in Rutland, you will find a Livestock Barn to visit, a Corn Pit to jump in and …wait for it…a BRAND NEW WAGON TRAIN to ride in! This awesome Fall attraction will be open in August, when the corn is green, high, and really fun to find your way around. There are 13 acres and clues may be found with your Smartphone. There are 3 bridges (one is a 4-way bridge!) and an Early Exit if needed. The mini-maze has a Story Walk featuring Thor to follow along with you.
The Livestock Barn has some adorable new animals, including two baby Nigerian Dwarf goats. There are fresh homemade donuts, a gift shop, and pumpkin picking beginning in mid-September.
Read Next: 8 Best Corn Mazes in Vermont to Visit This Fall
Gaines Farm – Guilford, VT
Gaines Farm in Guilford, Vermont, offers an annual Corn Maize and Pumpkin Patch! There are a whopping 7 acres of 10 foot corn stalks to wander through, and it's filled with games and clues to help you find your way. Reviewers say they "had a blast on the hay ride" and loved seeing the cows up close. Don't miss the Halloween "Double-Thriller", one of Vermont's best haunted attractions!
Parker Family Farm – Williston, VT
The Harvest Season has almost begun at the Parker Family Farm in Williston, Vermont, and they are super excited to show off their new varieties of pumpkins. PIck up some delicious homemade fudge, available in an array of flavors everyone will fall in love with. In the fall, try the amazing "Pumpkin Spice Fudge" The fantastic selection of pumpkins (and more) are available every Saturday and Sunday from after Labor Day, from 10 a.m. to 5 p.m.
Read Next: 15 Charming Small Towns in Vermont Not to Miss
Winslow Farms – Pittsford, VT
Head to Winslow Farms in Central Vermont for the stuff autumn dreams are made of. Their 5-acre pumpkin patch opens from mid-September through October, and you can visit the farm 10-5 each day. Also check out their barn, full of other fall goodies, such as corn stalks, maple syrup, cider donuts, fresh cider, and colorful fall mums.
Sam Mazza's Farm Market – Colchester, VT
Hop on the wagon and get a ride to the pumpkin patch to pick out a great gourd! Sam Mazza's in Colchester is a much-loved spot for fresh produce and baked goods of all kinds. The Mazza family has been operating their 350-acre farm for three generations. While you're out pumpkin hunting, don't forget to grab some apple cider donuts and other treats. They will be delicious, especially after tackling one of their 2 themed-corn mazes, stretching over 3 miles.
Read Next: 10 Fun Things to do in Vermont with Kids
Whitcomb's Land of Pumpkins and Corn Maze – Williston, VT
Where else should you visit during the autumn than a Land of Pumpkins!? This place is an ultimate fall destination in Vermont. Whitcomb's opened in 2003 and offers a huge variety of pumpkins and gourds in a beautiful setting. There's also a corn maze to keep the fall adventures going. Open mid-September through October, Whitcomb's is ready to welcome you!
Wellwood Orchards – Springfield, VT
If you find yourself in Western/Central Vermont, Wellwood Orchards in Springfield is a great choice for grabbing your fall pumps. The orchards of course offer excellent apple picking in September, but you can also grab pumpkins and many other great items at their country store.
Kids will especially love the petting zoo at the orchards. A great way to spend a fall weekend!
Kingdom Corn Maze – Sutton, VT
Kingdom Corn Maze in the Northeast Kingdom of Vermont, is home to a patch with 25 varieties of pumpkins! As it says on their website, "we went a little pumpkin crazy!" If you're in search of pumpkins of all kinds, from decorative to baking and more, this could be THE place to go this fall.
In addition to being one of Vermont's favorite pumpkin picking spots, the Kingdom Corn Maze offers its namesake in the form of walk-through corn mazes, as well as a family-friend biking corn maze. How cool is that!
There are also tons of events, fall fun, animals, and so much more to keep you busy throughout the season.
Isham Family Farm – Williston, VT
Another great pumpkin patch in Williston, Vermont, the Isham Family Farm is located at the Champlain Valley Community Center. In addition to pumpkin-picking, Isham Family Farm offers fruit-picking throughout the season, as well as hiking trails and a corn maze. Don't forget to pick up some locally-made maple syrup as you take in the wonders of this 108-acre property. (Please leave your dogs at home!)
Read Next: 10 Abandoned Places in Vermont
---
You might also like:
---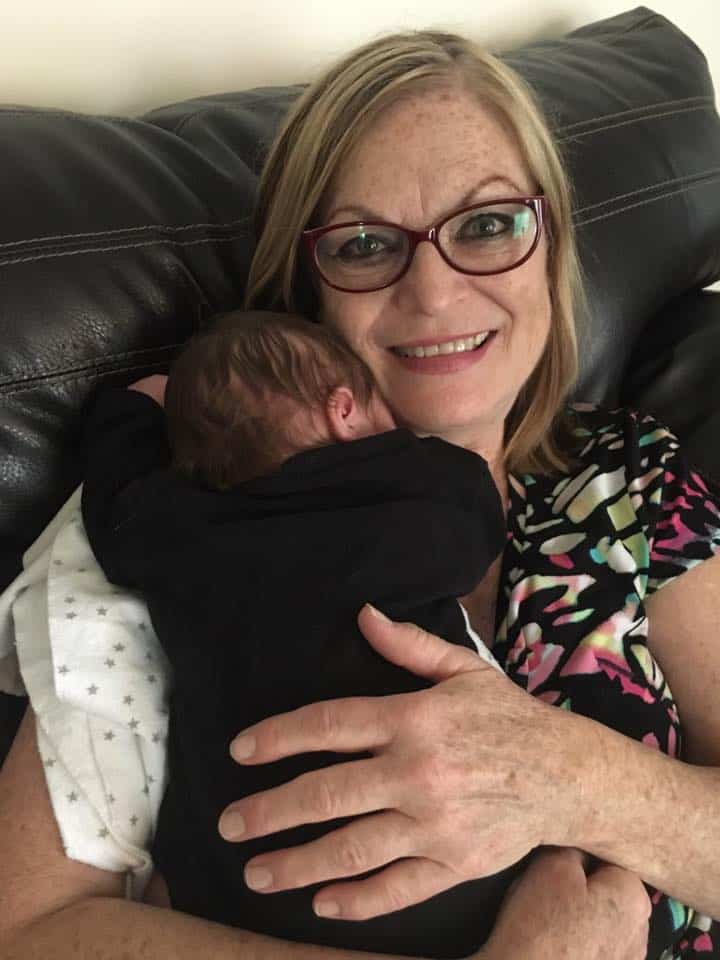 Donna Dresser is a mother of 6 as well as a grandmother of 3. She is the author of Dancing Desi and No Pickle! a look behind the scenes of a New England Deli. Donna is an artist and former librarian who lives in Vermont with her 3 youngest children. She spends her free time traveling, and has explored such places as Europe, Canada and the US. Her favorite destinations always include the beach.