*This site uses affiliate links; if you make a purchase through these, I may receive a small commission at no cost to you.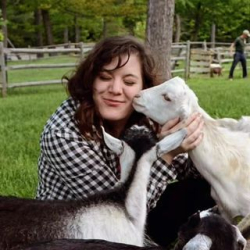 Latest posts by Amy Hartle
(see all)
When it comes to cute small towns in Maine, there are plenty of them! Maine's unbridled natural beauty provides the perfect backdrop for pretty spots across the state, but some towns really go above and beyond to crank up that charm factor!
From the beautiful islands and gorgeous beaches of the coast to the unspoiled landscapes and striking waterfalls of the interior, there are lovely little communities situated all around Maine. It was hard to narrow it down, but we think we've picked out the best of the best, the most charming of all the charming, the very sweetest spots in the entire state. If you're looking to visit a town that is photogenically fabulous and full of small-town appeal, then you should consider a visit to one of the cutest small towns in Maine!
Oh, and if you're looking for small town Maine fun this weekend or what's happening in small town Maine today, be sure to check out this Maine events calendar to see if there are any festivals, fairs, or other fun Maine things to do while you're visiting!
Cutest Small Towns in Maine
Rockland ME
One of the best small towns Maine has to offer is Rockland, known for its vibrant art scene and the beautiful Rockland Breakwater Lighthouse. There are plenty of great things to do in Rockland, but if you're not checking out some of the local art in this darling little town, you're missing out! There's Farnsworth Art Museum, the Center for Maine Contemporary Art, and several other opportunities for seeing Maine-made art around Rockland.
Every summer, people travel from all around for the 4-day Maine Lobster Festival for live entertainment, games, and of course, some fresh-caught, extra yummy lobstah! You can also get out on the water with a Maine Windjammer Cruise, a great way to experience maritime culture for yourself. There are also plenty of options for where to stay while in Rockland, but just a few miles up the road is the Samoset Resort in Rockport, a gorgeous seaside resort that is the perfect place to stay near adorable Rockland.
Click Here to Check Prices & Book!
York ME
Next up is the little coastal town of York, situated on the Southern Maine coast and known for its beautiful beaches. Dubbed "The Yorks," there's York Village, York Harbor, York Beach, and Cape Neddick, each with its own distinctive charm.
York Village is the historic downtown where you will find adorable shops, restaurants, cafes, and carefully preserved historical buildings to explore like the Old Gaol, Maine's first prison that was originally built in 1656. York Harbor offers spectacular water views as you stay in style at the York Harbor Inn. Long Sands Beach and Short Sands Beach are must-visit York beaches, and Cape Neddick "Nubble" Lighthouse is a definite must-see as one of the most famous lighthouses on the east coast; while there is no public access, it makes for a stunning photograph in any season. York has coastal Maine small-town charm everywhere you turn… all in the very best ways!
Click Here to Check Prices & Book!
Castine ME
This lovely little Midcoast town is actually one of the oldest towns in New England, so it's had plenty of time to perfect its small town charm! Its downtown is as cute as a button, featuring only a few small shops like Compass Rose Books with its cozy, welcoming bookstore/cafe vibe. Historical architecture is really the main focus in this cute Maine town, so a visit to the Castine Historical Society will give you a good lay of the land as for where to go and what to see, and you might even be able to hop on a historical walking tour.
Castine is a scenic town on Penobscot Bay, so there are great places to walk and take in the view, and when it comes time to book a room, check out the Pentagoet Inn and Wine Bar, a gorgeous B&B in a beautifully kept Queen Anne Victorian that seems to offer eye candy everywhere you turn! Plus, there's a wine bar, need we say more?
Click Here to Check Prices & Book!
Old Orchard Beach ME
Affectionately dubbed "OOB," Old Orchard Beach is an absolutely adorable beach town in Maine that gives off all the classic New England beach vibes! Seven miles of beautiful beach await you, whether you're interested in splashing around in the bracing ocean water, soaking in the sun on the sandy shore, or checking out the The Pier, the distinctive 500-foot wooden pier that houses restaurants, food vendors, souvenir shops, and a nightclub with a phenomenal view of the Atlantic!
OOB is also home to New England's last surviving beachfront amusement park, Palace Playland, featuring several rides and attractions, including the 20,000 sq ft+ arcade that houses vintage and modern arcade games. When looking for where to stay, check out Alouette Beach Resort for options that range between comfort economy and deluxe luxury suites that offer stellar ocean views and top-of-the-line amenities. Old Orchard Beach is a classic New England beach community to visit in Maine.

Click Here to Check Prices & Book!
Monhegan Island ME
This tiny little island in Maine is only about a square mile in total area, so this entire island is the town! Monhegan has long been known as an artists' escape, and in addition to all the beautiful scenery that inspires artists in need of some aesthetic inspiration, you'll also find art studios, a crafts co-op, and the Monhegan Museum of Art and History.
There are a few little shops and places to eat on Monhegan Island, but don't expect a large selection like you see in tourist towns in Maine. If you'd like to stay in a beautiful vacation rental that features spectacular ocean views, check out this Monhegan Island Retreat that can sleep up to 10!
Click Here to Check Prices & Book!
Rangeley ME
Moving inland, the Rangeley Lakes region is home to Rangeley, full of non-fussy Maine charm. This popular vacation destination is one of the best places to visit in Maine (and one of the best places in the state to spot a moose!) and is all about the outdoors, with activities that include canoeing, boating, and hiking in the warmer months, and snowshoeing, cross-country skiing, and ice fishing in the winter; Maine's well-known for its awesome winter activities, and Rangeley is the perfect place to experience them!
The Rangeley Lakes Scenic Byway is also one of Maine's most scenic routes. There are plenty of great places to eat in this cute little town, but if you happen to stay at The Rangeley Inn, you'll also be conveniently located to eat at the historic onsite tavern.
Click Here to Check Prices & Book!
Greenville ME
This cute Maine town is located on the southern end of Moosehead Lake, one of the most popular lakes in all of Maine, and Greenville has a lot of that pragmatic Maine charm to offer visitors whether they're there to play on the lake or explore the area around.
Of course, the lake tends to be center stage, but there's also hiking, wildlife tours, museums, and cute little shops and restaurants to explore in Greenville, too! If you're looking for a cute place to grab a bite in Greenville, check out the Stress Free Moose Pub for delicious pub food, live music, and a full bar in a welcoming atmosphere. Oh, and if you're looking for a cool place to stay in Greenville, check out the lovely Lodge at Moosehead Lake! The views onsite are fantastic.
Click Here to Check Prices & Book!
Bar Harbor ME
Beautiful Bar Harbor has so much to do in and near this cute Maine town, with great Acadia National Park fun, incredible natural attractions, and awesome hikes. Downtown Bar Harbor has a great selection of shops and restaurants to choose from, and the local winery, Bar Harbor Cellars, even made it on this list of must-visit New England wineries.
As for where to stay, you have some excellent options, including some pretty neat Airbnbs in Bar Harbor and Acadia; The Inn on Mount Desert is adorable and easily walkable to all kinds of Bar Harbor attractions. A visit to this cute Maine town is absolutely lovely however you plan it, but feel free to follow this ready-made 3-day itinerary for Bar Harbor and Acadia National Park if you'd like something that's already all set up for you.
Click Here to Check Prices & Book!
Brunswick ME
Beautiful Brunswick is one of the coolest towns in Maine! Home to Bowdoin College, it's got that great college town energy, and plenty of great things to see and do, while still retaining that small town charm. You can hike at Bradbury Mountain State Park, hang at Thomas Point Beach, or just stroll downtown Brunswick, checking out the cute shops, restaurants, and art galleries that make this downtown so fun!
If you're looking for a great place to stay in Brunswick Maine, check out The Brunswick Hotel! This Midcoast Maine boutique hotel conveniently lands you in downtown Brunswick within easy reach of all kinds of Brunswick sights, and it's a gorgeous place to stay in this cute Maine town.
Click Here to Check Prices & Book!
Ogunquit ME
With a town motto like "Beautiful Place by the Sea," Ogunquit is an easy pick for one of the cutest small towns in Maine! With 3.5 miles of soft sand beaches and a lovely downtown area with shopping, art galleries, and great restaurants! If it's live entertainment you're in the mood for, check out the Ogunquit Playhouse, one of the essential must-dos in this Maine travel guide!
Being a resort town, Ogunquit has plenty of phenomenal options for where to stay, but if you're looking for something that radiates seaside village charm, is an easy walk to both downtown and the beach, and has plenty of practical and luxurious amenities, The Admiral's Inn might just be the perfect spot for you! Pools (and a poolside patio bar!), hot tubs, dry sauna, and an on-site massage therapist await to take your visit in gorgeous Ogunquit from very good to very great!
Click Here to Check Prices & Book!
Boothbay Harbor ME
Another small town gem on Maine's stunning coast, Boothbay Harbor draws people in from far and wide that want to experience the charms of this protected harbor town. There are several awesome things to do in Boothbay Harbor, but one of its keystone events is the Boothbay Harbor Windjammer Days festival that celebrates and honors the region's rich maritime history with fun festivities like live musical entertainment, an antique boat parade, fireworks over the harbor, and delicious local food favorites. You can even take a Puffins Cruise out of Boothbay Harbor with Cap'n Fish's Cruises to see where wild puffins nest (Maine is the only state in the US where you can see this!) or take a combo whale watching/puffins tour.

Downtown you'll find shopping, museums, wonderful inns and hotels (Harbour Town Inn on the Waterfront is a beautiful place to stay!), and plenty of fabulous restaurants to choose from. In fact, at Boothbay Lobster Wharf, you can watch as the fishermen pull in and unload their daily lobster take, choose which lobster you want for yourself, and the people at Boothbay Lobster Wharf will cook it up for you! Doesn't get any fresher than that, does it?
Click Here to Check Prices & Book!
Bethel ME
Back inland and tucked away on the edge of the White Mountain National Forest, is a darling little town that is situated on one of the most scenic driving routes in Maine: Bethel. This quaint mountain village in Maine is the perfect blend of peaceful tranquility and active lifestyle, with people traveling to Bethel all times of the year to enjoy the magnificent scenery and participate in the outdoor activities that are available during different seasons like hiking, kayaking, and fishing in the warmer months and winter fun, playing in the snow at Sunday River Ski Resort! Nearby Grafton Notch State Park is also a great outdoors destination with waterfalls to ooh and ahh over and excellent hiking trails to explore.
There are unique shops and galleries in this cute mountain resort town, like Elements Art Gallery, where you can go to peruse local art and craftsmanship (everything in the store is made in Maine!) and pick up a souvenir or three to take a little piece of Bethel home with you. When it comes to restaurants in town, you have your pick, but Sunday River Brewing Company needs to be in the mix somewhere; with artisan-fired pizzas and donuts that are made fresh daily, and inventive craft brews on tap. As far as where to stay in Bethel, options are aplenty there in this adorable mountain village, but The Bethel Inn Resort is always a great choice.
Click Here to Check Prices & Book!
Stonington ME
If you want to talk about hidden gem towns in Maine, we've got to talk about Stonington! This quaint Maine town is linked by a bridge to the mainland, and this village has long been an important part of Maine's lobster industry. Today, you'll feel like you're quite removed from the hustle and bustle of the bigger cities in this tiny Maine village, but that doesn't mean you'll be bored.
Hike along the shore or take a kayak tour to get out in the water yourself and breathe deep that refreshing sea air before grabbing a bite to eat at one of the waterfront restaurants in Stonington like Fin & Fern. For a great place to stay in Stonington, check out the understated Boyces Motel, beautifully situated right in the heart of this little Maine village! Oh, and don't forget to check the schedule at the Stonington Opera House to see what's happening during your visit.
Click Here to Check Prices & Book!
Damariscotta ME
A part of the slower-paced area of the coast referred to as the Damariscotta Region, the darling little town of Damariscotta is an idyllic respite from some of the more crowded coastal favorites. This lovely Maine village has not one, but TWO annual oyster festivals that pay homage to the oyster industry that has kept Damariscotta prosperous over many generations, and the Whaleback Shell Midden State Historic Site offers an interesting up-close look at a massive midden, or oyster shell heap, left behind from the Native people of this area hundreds of years ago. You can also tour the glistening Damariscotta River on a Sunset Cruise, cocktail in hand as the sun sets slowly in the Maine sky, or perhaps an Oyster and Wine Tasting Cruise so you can taste the fresh oysters that this region is so proud of!
Damariscotta has a quaint yet vibrant downtown area that offers a peek into simplistic Maine style without the kitschy vibe of some of the busier resort towns, with great shops like Maine Coast Book Shop and Café and Sheepscot River Pottery for you to explore. There are many excellent options for where to eat while in the Damariscotta region, but just about 10 minutes up the road is the little town of Wiscasset, where you can find a lobster roll at popular Red's Eats. If you'd like a quaint B&B experience, consider booking a room at lovely Hawks House Inn.
Click Here to Check Prices & Book!
Kennebunkport ME
Kennebunkport absolutely had to be on our list of cutest small towns in Maine because, well, it's probably one of the cutest small towns in the entire United States, period! Quaint, adorable, lovely, independent, charming, basically all of the things that come to mind when thinking about small-town charm! This sweet little seaside town has so much to offer: beautiful beaches, boutique shopping downtown, a fabulous selection of year-round restaurants and charming inns, B&Bs, and hotels, and plenty to do and see in Kennebunkport.
While Kennebunkport is perhaps most well-known for being home to the Bush family's summer estate, this coastal town is welcoming and friendly to all, with a variety of natural attractions, tours (some of the best whale-watching in Maine), and man-made sights to look into- check out the Wedding Cake House, it's adorable!- one thing that isn't likely to happen in Kennebunkport is boredom. There are several cool places to stay in this cute Maine town, whether you end up glamping at Sandy Pines Campground or staying at the beautiful Boathouse Waterfront Hotel!

Click Here to Check Prices & Book!
Whether it's one of the coastal resort communities or the inland gems, Maine is full of adorable little towns to visit. We've done our best here to pull together the cutest small towns in Maine so you can choose for yourself which spot is calling your name for your next Maine getaway.

---
You might also like:
45 Notable Facts About Maine That Will Surprise You
---