---
Traveling in 2021? Please check with each state/destination for its current COVID-19 guidelines, as these are constantly changing and the most accurate, up-to-date information may not be reflected here.

*Links in this article may be affiliate links, from which we may earn commission. See our Privacy Policy for full details.
---
With a nickname like Vacationland, it's safe to bet that Maine is a great choice when you're looking for a little getaway from the day-to-day grind! This gorgeous state is known for its rugged and rocky coastline that is dotted with historic lighthouses, and the vast wilderness that has been dutifully conserved and has some of the most scenic drives and best hiking in the East. Any trip to the Pine Tree State will be a good time, but you can use this list for a guide to some of the best places to visit in Maine!
Stay Cool in Kennebunkport, ME
Kennebunkport is known for a few things: the water, the seafood, and the Bush family. Their Kennebunkport place has long been the favored summer home for the family and was coined as the Summer White House while the elder Bush was in office. To this day, it is still maintained as a family vacation spot, and with all the fun things to do there, it is easy to see why. There's sailing, whale-watching, kayaking, lobster tours, swimming at the soft sand beaches, and so many more ways to enjoy Maine's mild summer weather! Downtown Kennebunkport has plenty of art galleries and cute shops to keep you happy browsing and buying unique Maine keepsakes from your visit, too.
Kennebunkport is also home to many excellent restaurants, including some stellar seafood places. Try The Clam Shack, popular for their lobster roll; it was named by Food & Wine Magazine as one of "America's Best Lobster Rolls!" There are also some incredible places to stay while in town, but if you're looking for something a little more off the beaten path, look into glamping at Sandy Pines Campground. Their glamping cabins and tents are absolutely fabulous, and the heated saltwater pool will perhaps be a bit more inviting than the chilly waters of the Atlantic!
Of course, Kennebunkport is a cool spot to visit in the winter, too; not only does this little town basically turn into one of those perfect "Hallmark Christmas Movie" towns, but their Christmas Prelude is considered one of the best Christmas celebrations in all of New England. You don't have to be a member of a political dynasty to see Kennebunkport is a perfect setting for a Maine getaway!
Retreat to Rangeley, ME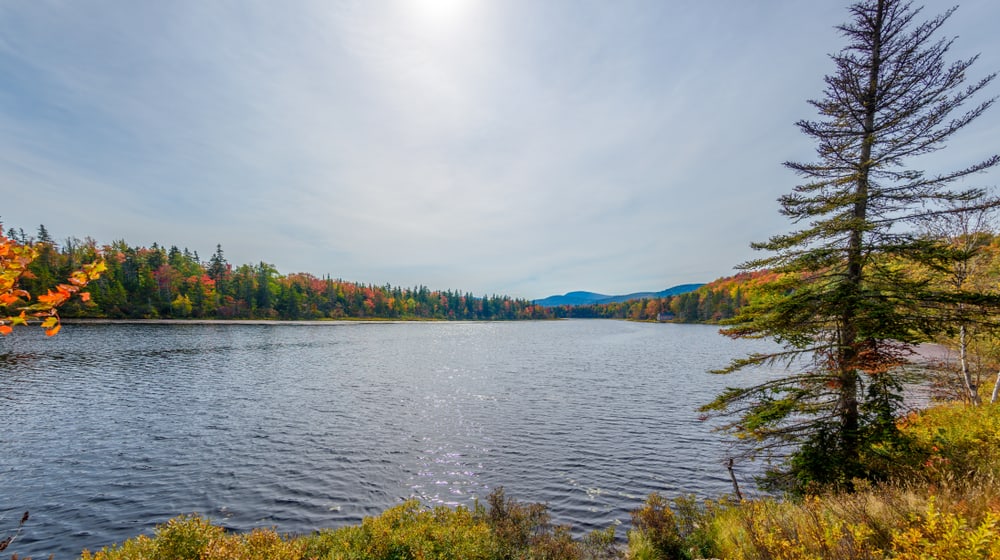 Located in the mountains of Western Maine, Rangeley is all about the great outdoors! One of several small towns nestled in amongst the Rangeley Lakes Region, Rangeley is a popular vacation destination for anyone looking to retreat into the wilderness of inland Maine, and there is no shortage of things to do in the area: in the warm weather months, there's kayaking, canoeing, paddleboarding, fishing, hiking, boating, and swimming, and it's also one of the best places in Maine to go to see moose! As the weather turns colder, there's the Rangeley Lakes Trail Center in town for snowshoeing, cross-country skiing, and fat biking, and for alpine skiing, just half an hour up the road is recently re-opened Saddleback Mountain, newly revamped after a 5-year hiatus, and just a bit further out is Sugarloaf, one of the most popular ski resorts in the East.
Rangeley is a pretty quiet little rural town, but there are a few spots you'll want to check out while in the area. Ecopelagicon is the general store that sells locally produced Maine staples like maple syrup and candy, blueberry jam, and skincare products from Rangeley Balsam that utilizes the ever-abundant balsam firs that surround Rangeley's many lakes and ponds. There are several dining options, but it's hard to beat The Loon Lodge Inn, with its quintessential rustic Maine vibes and a spectacular menu that uses locally-sourced proteins and produce to craft their phenomenal meals. A stay at The Loon Lodge Inn is pretty lovely, too, and might just beat out the other lodging choices if you're into extra-inviting, ultra-comfortable, old-world inn vibes. Any time of the year, there's plenty of fun to be had out in this area, but driving the Rangeley Lakes Scenic Byway in fall is one of those quintessential autumn experiences and is a must-do if you're in Maine as the leaves are changing!
Play in Portland, ME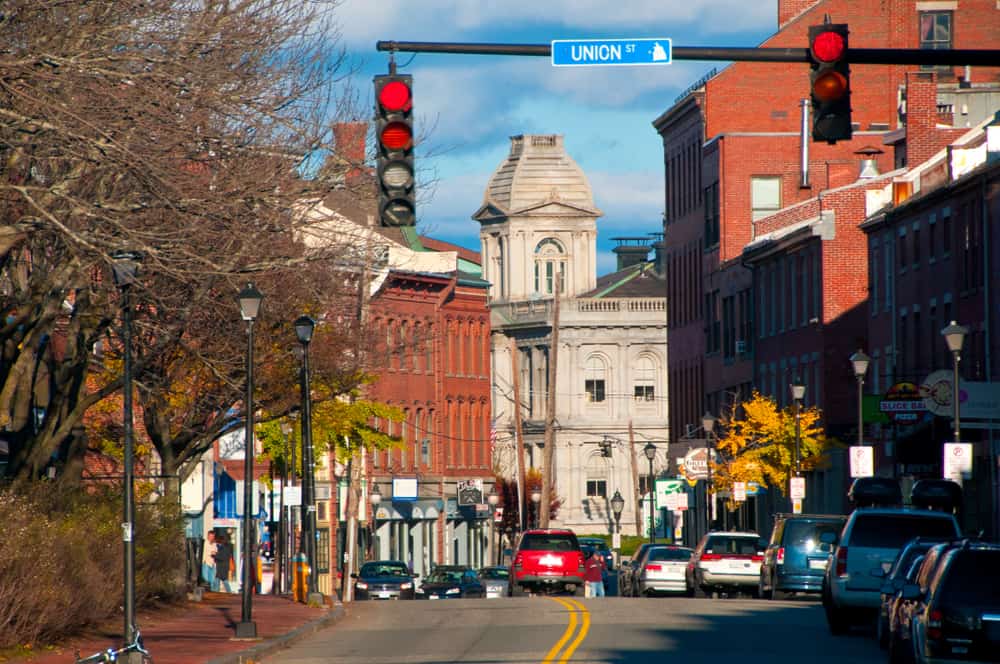 Maine's largest city (not saying a whole lot, but still!), Portland is all that is cool, creative, artsy, and innovative, and they do it all with some pretty fantastic scenery, too! There are a ton of awesome things to do in Portland (they like to say you'll "run out of time, never things to do") and you can check out How to Spend the Perfect Weekend in Portland for a loose itinerary of all of the must-visit spots. There's the Portland Museum of Art to visit, cool shopping in Old Port and South Portland, and so many fantastic ways to get out and explore beautiful Casco Bay!
Here's the other thing you have to know about Portland: Yes, it is absolutely a foodie destination and you will be in food heaven- and perhaps a bit of a food coma- while sampling the city's amazing selection of fresh-caught seafood, farm-to-table goodness, and creative fusion cuisine, but, their craft beer scene has some serious game and Portland is considered a craft beer destination, too! There are plenty of amazing breweries in the city, but if you're looking for somewhere that has a distinctly unique "Portland" flavor, head to Urban Farm Fermentory, where brewers forage for the ingredients they use to make their beer and other fermented goodies, including cider, kombucha, mead, and other unique brews.
Interesting options abound for where to stay, too, including beautifully reimagined historical gems, like Blind Tiger, which began as a prohibition safehouse before becoming the gorgeous guesthouse it is today. Portland is such a cool little city and worth a visit, whether it's just for 1 day or 5!
Reset in Rockland, ME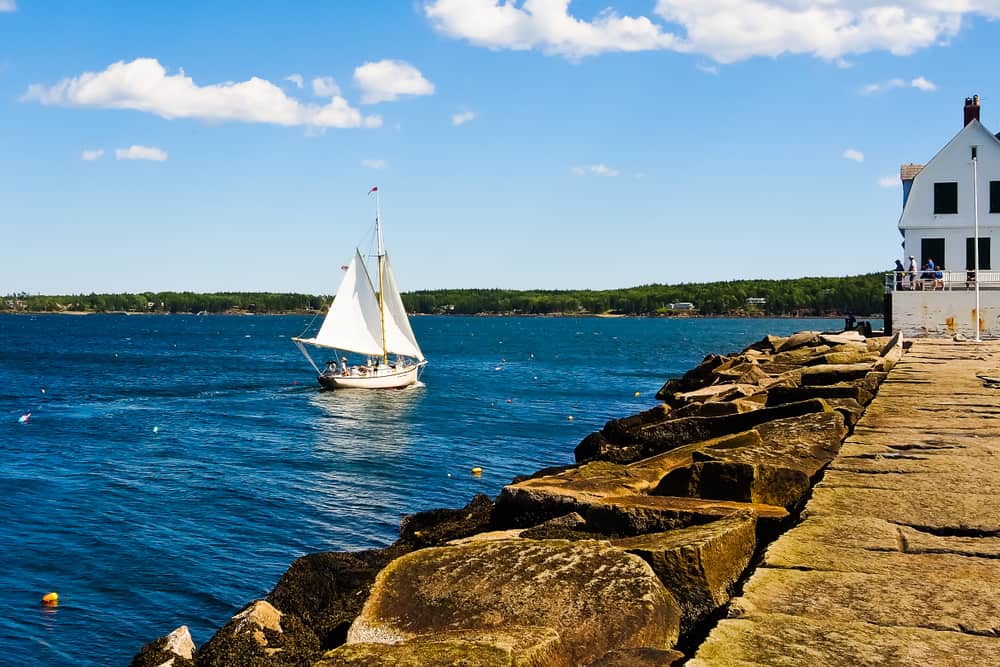 Beautiful Rockland is one of those classic coastal towns and a definite Maine must-visit spot. For one thing, it's the perfect destination for a romantic getaway, Maine-style! Even if romance isn't on your mind, what better way to experience a coastal town than to get out and enjoy that coast, and you can do just that sailing on a traditional schooner via a Windjammer Cruise, making unique memories that you will be sure to remember all your life.
If sailing isn't your jam, there's plenty on land for you to do, too, like visiting Farnsworth Art Museum, The Center for Maine Contemporary Art, or any of the multiple art galleries downtown. If you're looking for breathtaking views, take a walk to the Rockland Breakwater Lighthouse, the lovely lighthouse that has been so carefully restored and is an excellent lookout point to take in the spectacular ocean sights.
There are a ton of great restaurants in Rockland that you will no doubt be glad you tried, but if you don't stop by Cafe Miranda and try their delectably delicious blueberry cobbler for yourself, well, you might just carry that regret with you the rest of your life! There are also several lovely options for where to stay while in Rockland, but look at Berry Manor Inn for a historic B&B stay with a fireplace in every room! Plus, their "evening sweets" they offer are the spectacular, made from scratch pies that the same "Pie Moms" who were featured on Throwdown with Bobby Flay in 2007 make daily! The pie-baking aficionados were also featured in an episode of Mike Rowe's Dirty Jobs that covered Maine's blueberry industry. The Berry Manor Inn might just be the perfect landing pad for your visit to beautiful, artsy Rockland.
Come Away to Acadia National Park on Mount Desert Island, ME
A visit to Acadia National Park will have you coming away from your vacation feeling like a whole new version of yourself; a rested, restored, and rejuvenated one! Beautiful Acadia National Park is full of amazing outdoor things to do like fishing, biking, hiking, camping, and taking in all the spectacular sights that Acadia National Park holds, like Thunder Hole, the inlet that becomes an impressively dramatic sight at high tide when the water that rushes through can reach heights of 40 feet! Acadia National Park is always a beautiful sight to see, but autumn is considered to be one of the very best times to visit as the already lovely scenery becomes dramatically vibrant.
There are so many great options for where to stay while visiting Acadia National Park, and many people opt to stay in Bar Harbor because there are so many cool things to see and do in this neat little town. Check out this 3 Day Itinerary for Acadia National Park & Bar Harbor for some great suggestions, but you honestly can't go wrong just getting out and about and exploring in Bar Harbor! Bar Harbor has a ton of awesome restaurants, but if you opt to stay at historic Bar Harbor Inn, not only will you have incredible ocean views from your room, but you'll also have easy access to their waterfront dining and gourmet, locally-inspired dishes that will have you thinking of your next visit to Bar Harbor before you've even left yet! Acadia National Park is one of the most beautiful national parks in the United States of America; any chance to visit while in Maine should be taken, always!
The rugged beauty of Maine and the plethora of outdoor activities (even in winter) mean that Maine is an excellent vacation for anyone looking to get away and unwind a bit; there's a reason we call it Vacationland, right? Maine also has some really cool cabins and neat Airbnbs that you can check out for interesting places to stay while in the state. Wherever you end up going, you're always bound to have a fantastic time on your visit to Maine!
---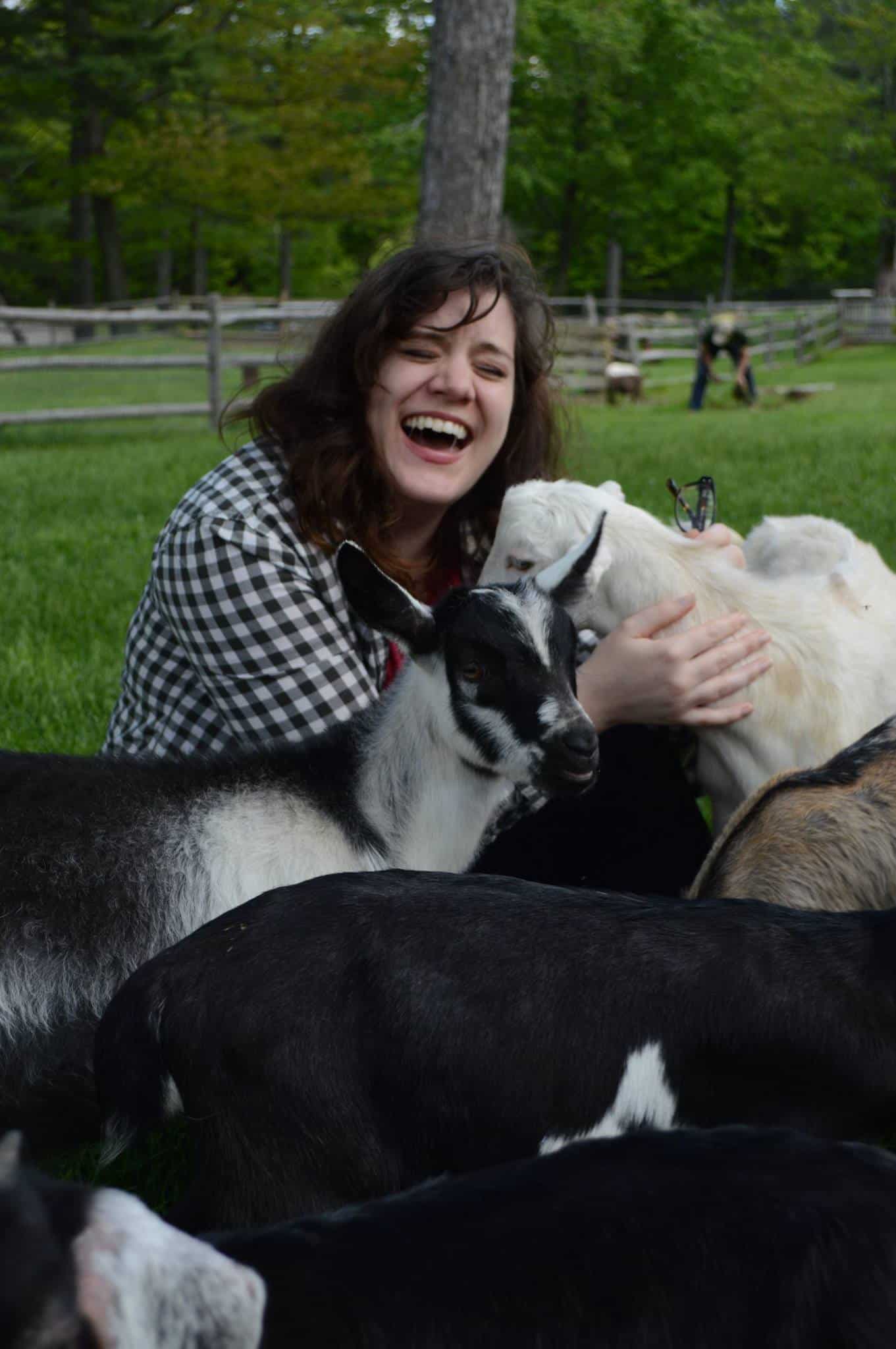 Amy is the founder of New England with love. A proud Vermonter, she hopes to share her love of New England and help you find the best adventures in the region. Amy is also blogger/founder at Two Drifters, where she writes alongside her husband about romantic and couples travel, relationships, honeymoons, and more. When not working on websites, Amy is probably reading, cuddling with her husband and cats, & drinking a maple latte.